The best falafels: Where to eat these flavourful bites in Montreal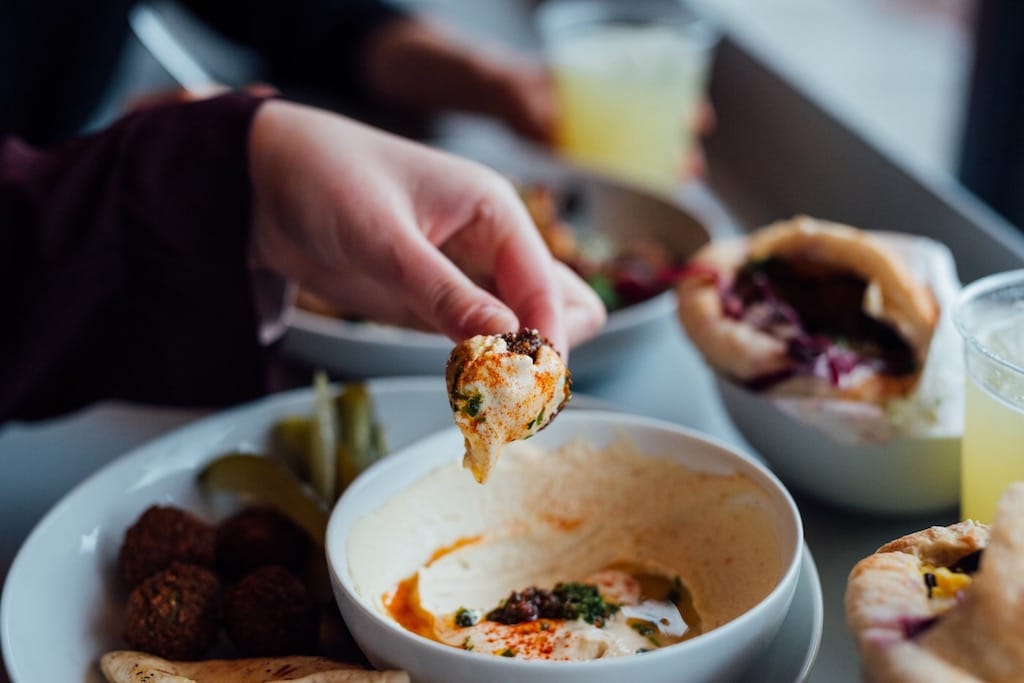 A typical Middle Eastern dish, falafel is said to have originated in Pharaonic Egypt and was then exported throughout the Middle East via the port city of Alexandria. Its Egyptian origin is still a source of debate as some claim that falafel originated in Turkey or Yemen.
Whatever their exact origin, these little delicacies are a delight for vegetarians and omnivores alike. Traditionally prepared with chickpea puree and parsley, they are then shaped into small balls and fried. There are small differences in the recipes from one country to another, making it difficult to say which preparation is our favourite. Falafels can be eaten in many forms; as a mezze or snack, or in a salad or sandwich. An undeniable protein contribution to your meals, they go wonderfully with hummus or tahini.
In Israel, for example, as in many countries around the world, it is customary to eat these small bites that are crispy on the outside and soft on the inside as street food. Easy to eat on the go, falafels can also be enjoyed on more elaborate plates, such as on a tasting menu.
Falafels are also appealing because of their economical aspect. Most of the restaurants on this list offer their falafels in a formula for less than $10; great options for meals on the go at an affordable price.
Are you a fan of Middle Eastern cuisine? Check out our lists of the best Middle Eastern restaurants in and around Montreal. To discover more reasonably priced delights, check out our list of restaurants where you can eat good food for less.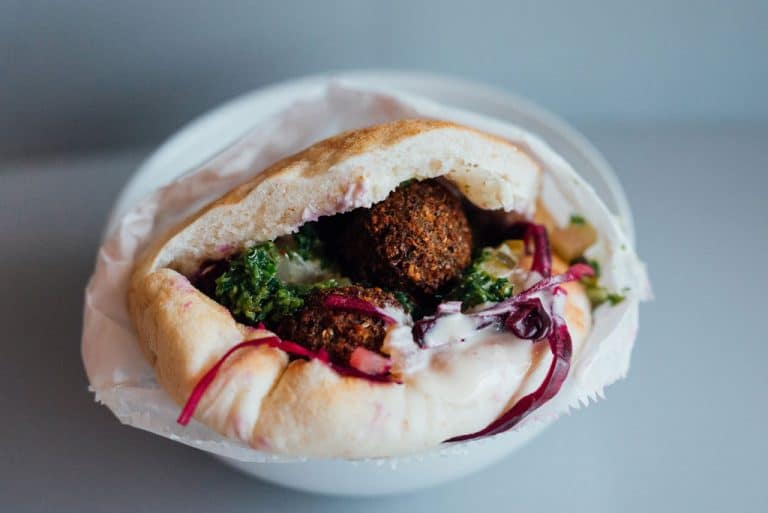 Falafel Yoni is a Mile End address that we highly recommend. The staff is friendly, the space is very nice and above all, you can get excellent falafels at reasonable prices. The specialty of the house? The falafels, of course, whether in pita, salad, or in the hummus plate. From the very first bite, we fell in love with these little delicacies that are fried lightly to crisp perfection, while remaining light and soft on the inside.
54 Rue Saint- Viateur Ouest
Montréal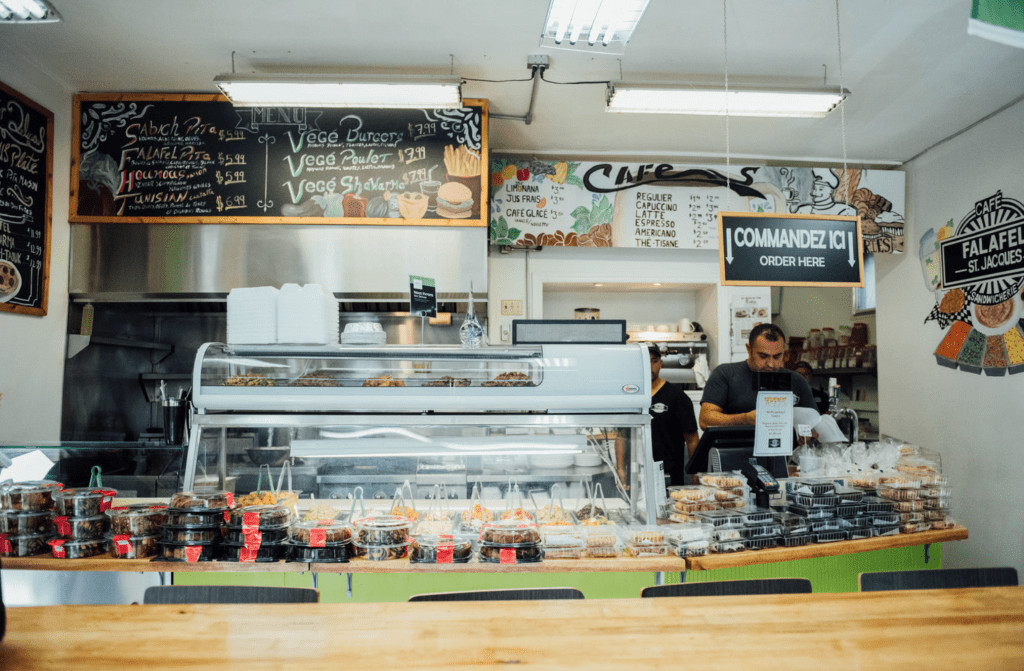 Falafel Saint-Jacques, a little hidden gem in Lachine, offers delicious vegetarian Middle Eastern cuisine at low prices. The falafels have made the reputation of the place and the pride of the owner since 2015. Falafels are a common street food in Israel; here they are soft, fresh and tasty! A must try to treat yourself without breaking the bank.
345 Rue Saint-Jacques
Montréal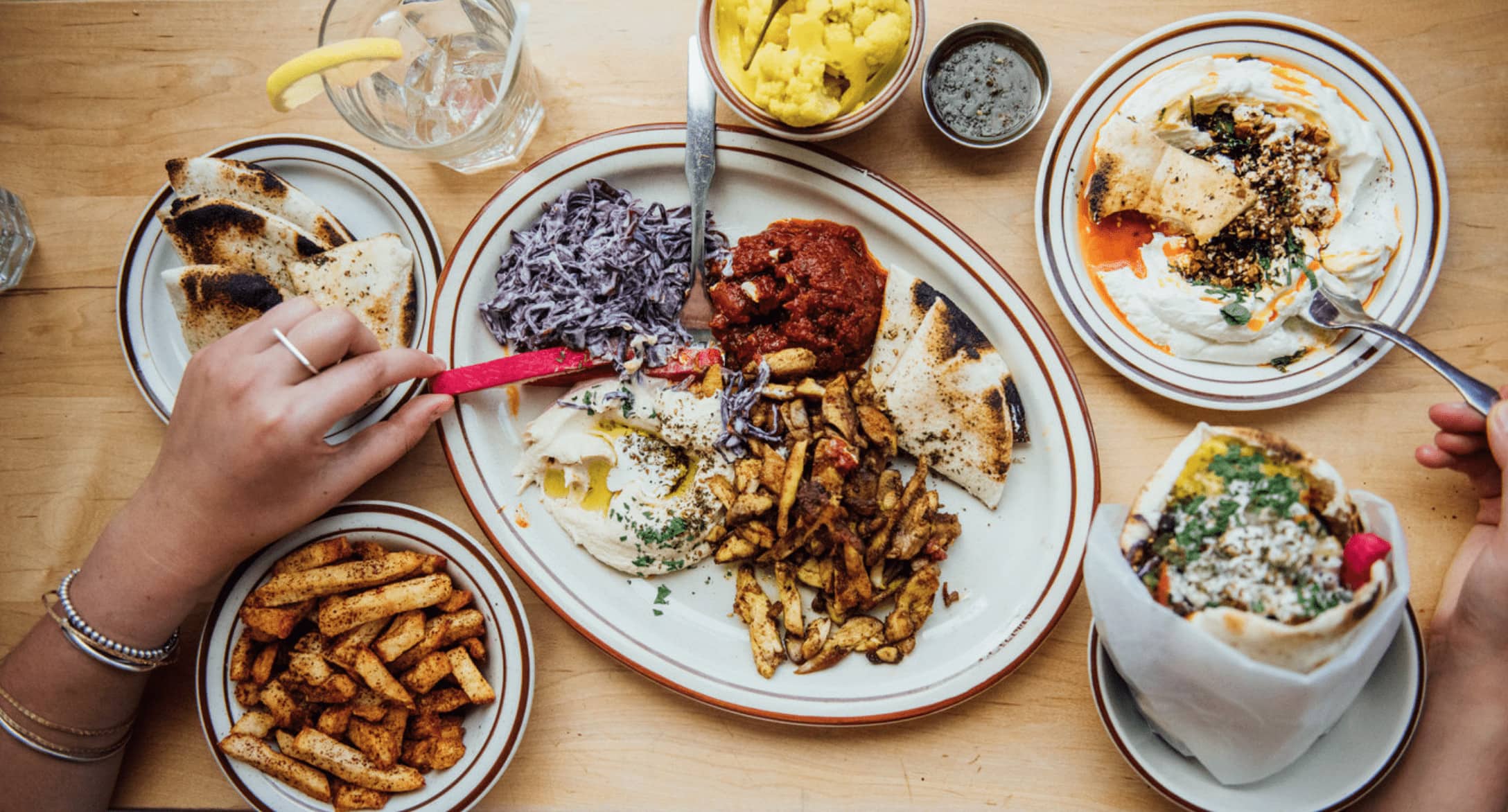 Restaurant Sumac
A real favourite in the southwest of Montreal, Sumac serves up delicious, colourful, spicy food in an unpretentious, budget-friendly space. The entire menu is totally addictive and falafel lovers will certainly not be disappointed. This dish can be found on the menu in all forms, as a pita sandwich, on plates to share but also as a side dish for a gourmet bite.
3618 Rue Notre-Dame Ouest
Montréal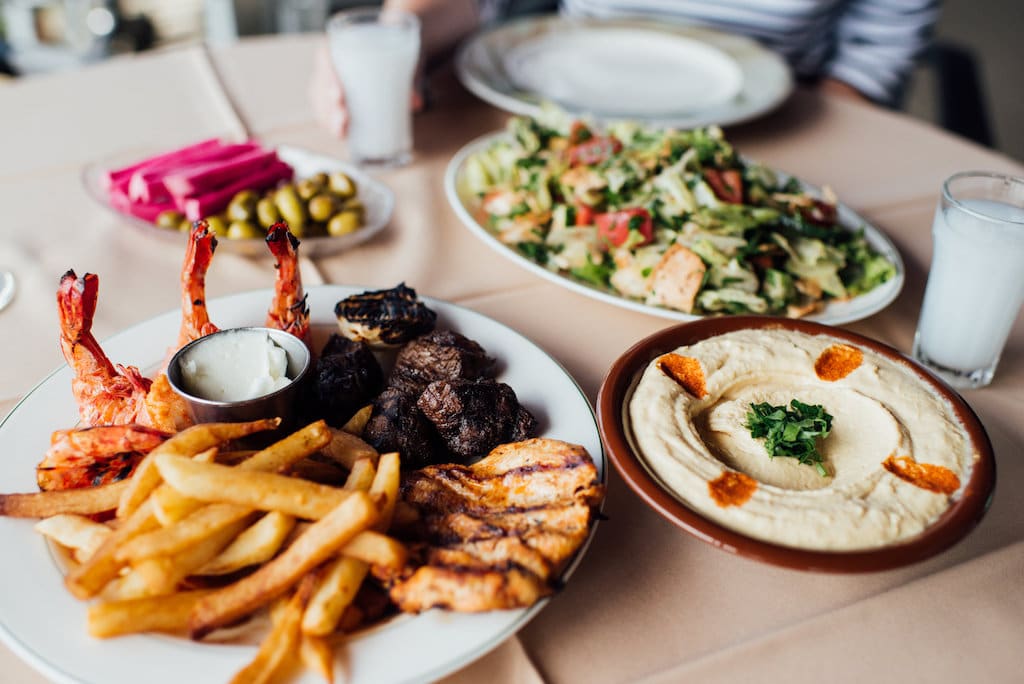 Daou is a very good restaurant, known for its typical Lebanese cuisine and traditional service since 1975. The menu is composed of family recipes passed down from generation to generation, promising a real sunny feast, sprinkled with spices from there. You can enjoy falafel prepared in the traditional way or as a salad, "falafel zehlawi". The house also offers the possibility of stopping by for a meal on the go with the classic pita sandwiches, including of course a delicious falafel sandwich.
519 Rue Faillon Est
Montréal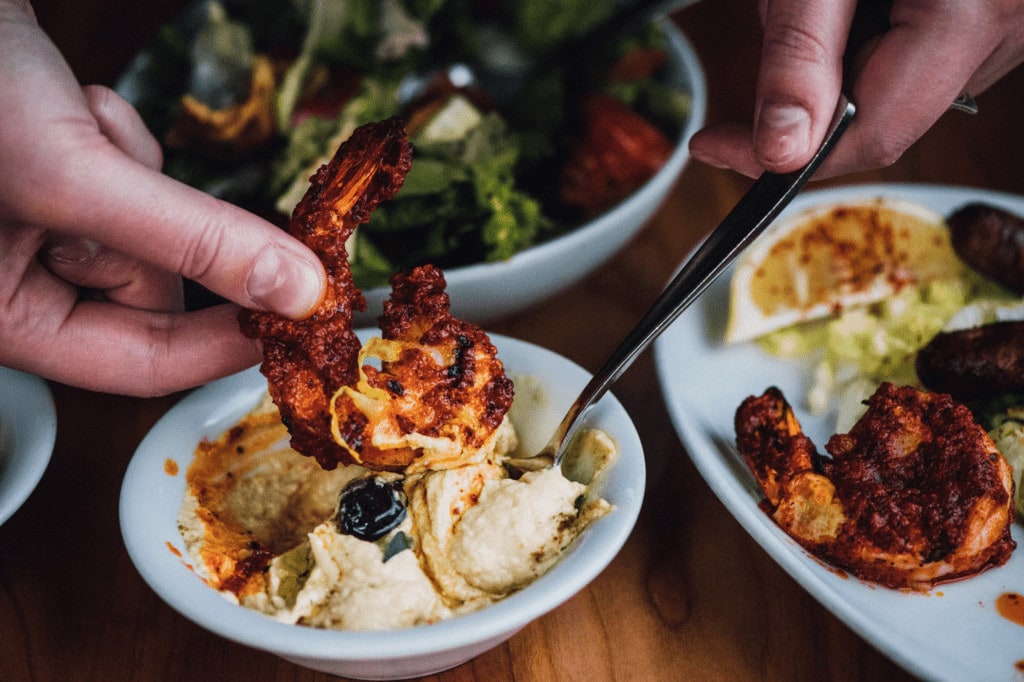 Open for over 20 years now on Jean-Talon East, Le Petit Alep remains one of our favourite places in town for its lively atmosphere, delicious dishes and remarkable wine list! The house obviously added to the menu its delicious falafels, served atop shredded lettuce and tahini.
191 Rue Jean-Talon Est
Montréal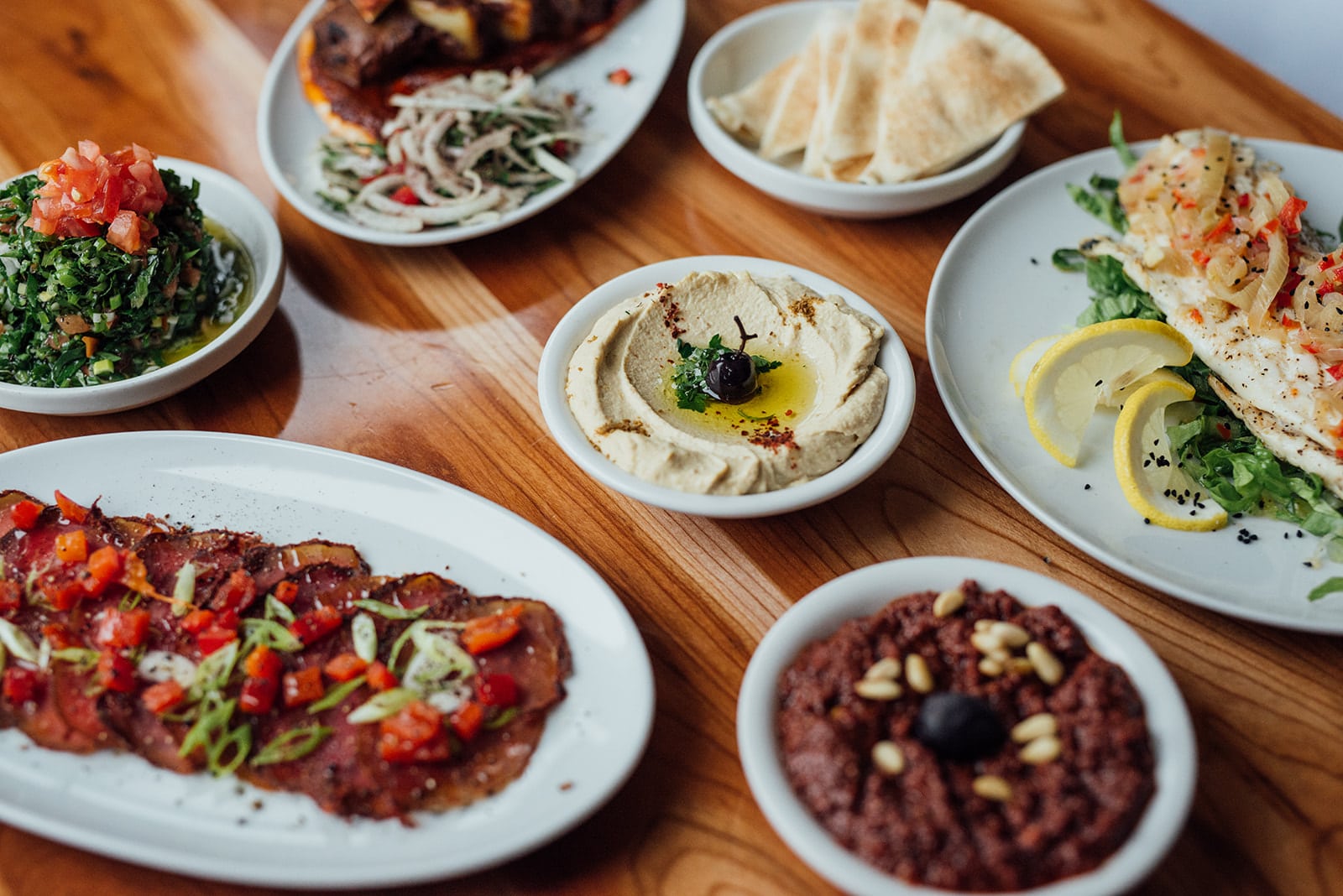 Well established on Jean-Talon Street East, the restaurant Alep – next door to Le Petit Alep to which it owes its existence – has been carrying on the traditions of Syrian and Armenian cuisine for over 40 years, accompanied by an exceptional wine list. Here, you can taste a delicious cuisine full of sunshine and generously flavoured with spices from there. You can also rediscover the Aleppo pepper in the majority of the dishes. The address proposes delicious falafels fresh and soft as desired.
199 Rue Jean-Talon Est
Montréal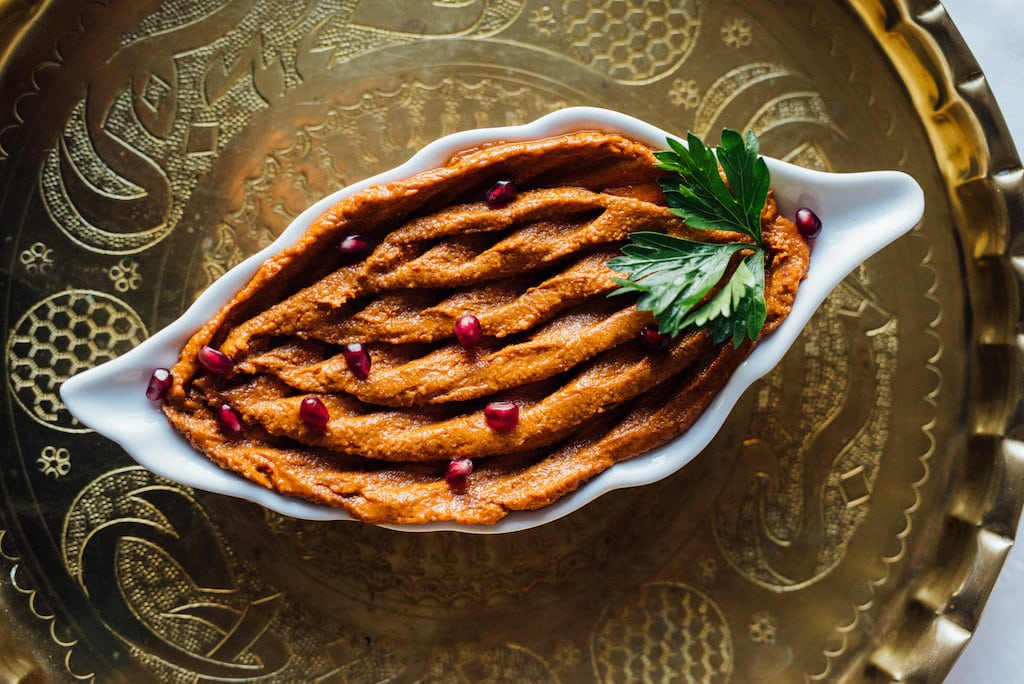 A charming little lilac-coloured address on Parc Avenue in Mile End, Aux Lilas prepares very good traditional Lebanese recipes. Here you can enjoy a menu composed of family recipes, passed down from generation to generation and made with simplicity. The chef-owner pays great attention to the freshness of her dishes; her falafels are prepared with broad beans, fresh parsley and tahini. The address is ideal for an unfussy meal with Middle Eastern flavours and in a calm atmosphere.
5570 Avenue du Parc
Montréal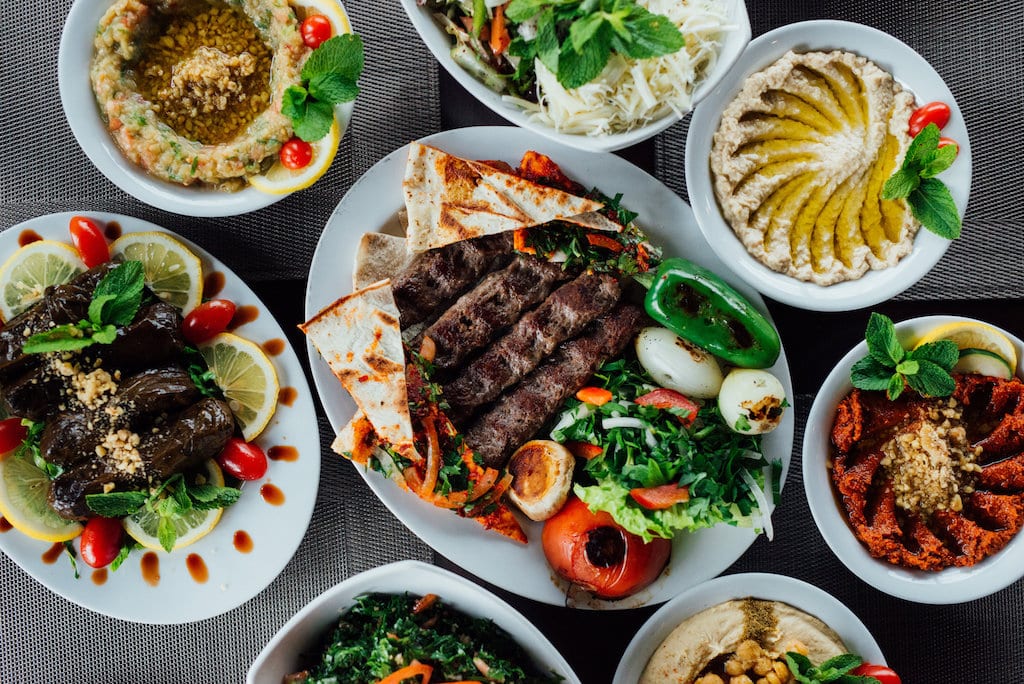 Beroya is a superb address in Laval that offers typical Syrian cuisine in an enchanting setting. Here, one savours delicious Syrian fare that makes one travel with its flavours, spices and colours. Abundance is present in the plates elaborated with quality products. In the hot mezze section of the menu, you will of course find very good falafels.
3455 Boulevard Saint-Martin Ouest
Laval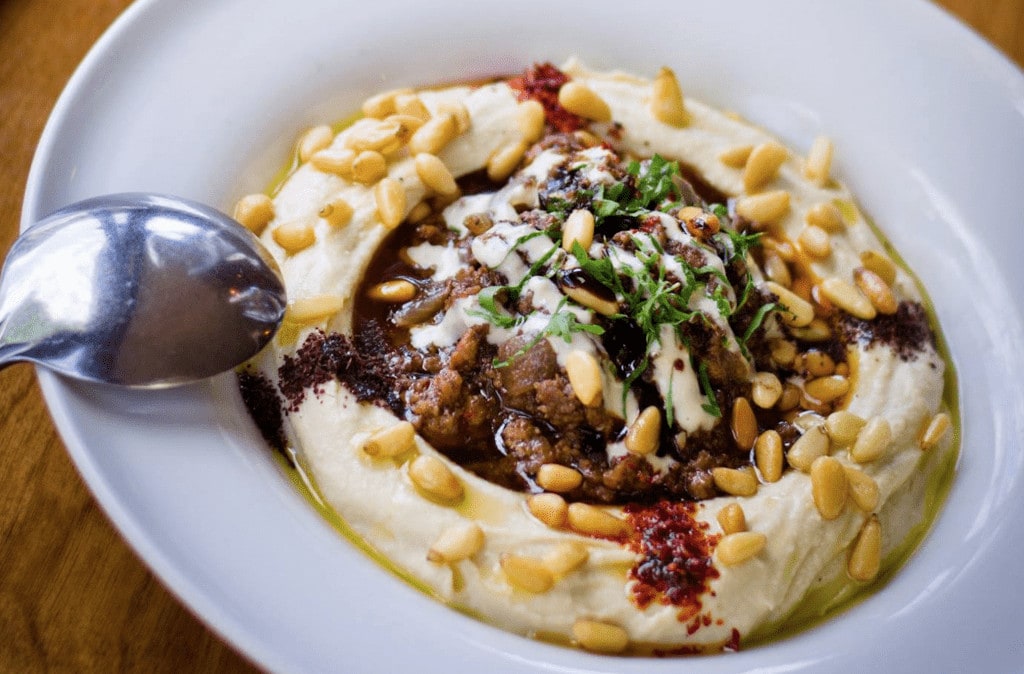 Restaurant Damas
Damas is an exceptional Syrian address in the city where you can savour divine dishes in a sublime space. It is definitely one of the best restaurants in Montreal and a staple in the city. The falafels are presented here on a bed of watercress, accompanied by mint hummus and tahini sauce.
1201 Avenue Van Horne
Montréal
54 Rue Saint- Viateur Ouest Montréal H2T 2K8
345 Rue Saint-Jacques Montréal H8R 1E6
3618 Rue Notre-Dame Ouest Montréal H4C 1P5
519 Rue Faillon Est Montréal H2R 1L6
191 Rue Jean-Talon Est Montréal H2R 1S8
199 Rue Jean-Talon Est Montréal H2R 1S8
5570 Avenue du Parc Montréal H2V 4H1
3455 Boulevard Saint-Martin Ouest Laval H7T 1A2
1201 Avenue Van Horne Montréal H2V 1K4