The Best Falafel in Montreal: Where to go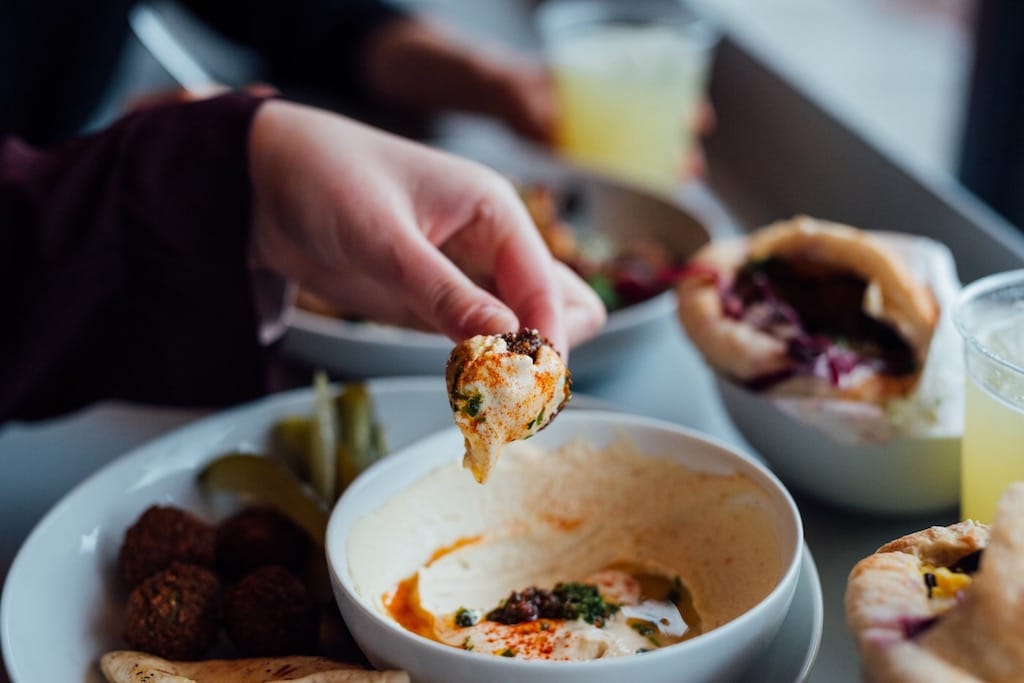 A typical Middle Eastern dish, falafel is said to have originated in Pharaonic Egypt and was then exported throughout the Middle East via the port city of Alexandria. Its Egyptian origin is still a source of debate as some claim that falafel originated in Turkey or Yemen.
Whatever their exact origin, these little delicacies are a delight for vegetarians and omnivores alike. Traditionally prepared with chickpea puree and parsley, they are then shaped into small balls and fried. There are small differences in the recipes from one country to another, making it difficult to say which preparation is our favourite. Falafels can be eaten in many forms; as a mezze or snack, or in a salad or sandwich. An undeniable protein contribution to your meals, they go wonderfully with hummus or tahini.
In Israel, for example, as in many countries around the world, it is customary to eat these small bites that are crispy on the outside and soft on the inside as street food. Easy to eat on the go, falafels can also be enjoyed on more elaborate plates, such as on a tasting menu.
Falafels are also appealing because of their economical aspect. Most of the restaurants on this list offer their falafels in a formula for less than $10; great options for meals on the go at an affordable price.
Are you a fan of Middle Eastern cuisine? Check out our lists of the best Middle Eastern restaurants in and around Montreal. To discover more reasonably priced delights, check out our list of restaurants where you can eat good food for less.
See on map
54 Rue Saint-Viateur Ouest Montréal H2T 2K8
345 Rue Saint-Jacques Montréal H8R 1E6
3618 Rue Notre-Dame Ouest Montréal H4C 1P5
519 Rue Faillon Est Montréal H2R 1L6
191 Rue Jean-Talon Est Montréal H2R 1S8
199 Rue Jean-Talon Est Montréal H2R 1S8
5570 Avenue du Parc Montréal H2V 4H1
3455 Boulevard Saint-Martin Ouest Laval H7T 1A2
1201 Avenue Van Horne Montréal H2V 1K4