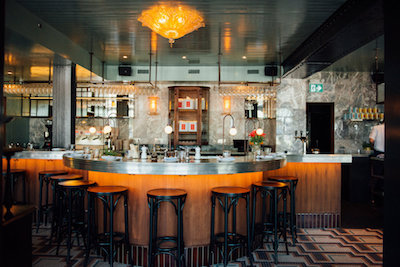 The Most Beautiful Restaurants of Montreal x Ramacieri Soligo
The Most Beautiful Restaurants of Montreal x Ramacieri Soligo
It is often said that the visual aspect of a gourmet experience is just as important as the flavours of the food that is being served. Just like how we appreciate a dish that has been prepared with care and skill, dining in a beautiful space can often be the cherry on top of a meal. There is nothing that elevates the culinary merits of a dish more than serving it in a dazzling environment! A restaurant's decor is a physical manifestation of the efforts and investment of the restaurateurs. With the right lighting, the right furniture, and a fluid arrangement of the space, a dining experience has the potential to transform from being mediocre to incredible.
It is with great pleasure that we present to you, in collaboration with Ramacieri Soligo, our list of the most beautiful restaurants in Montreal. The restaurants featured on this list are all meticulously groomed examples of just how important the environment is to the overall dining experience. At these addresses, we savour the decor just as much as the dishes!
If you are looking for more suggestions for addresses where you can spend an evening in style, have a look at our list of the most beautiful bars in Montreal. For hot summer days, you may prefer our list of the most beautiful restaurant terraces, or the most beautiful bar terraces. Finally, why not make your mornings a little more luxurious with a coffee in one the most beautiful cafés in Montreal!
Do you know of any restaurant's that you think are beautiful enough to be on this list? Write us so we can add your suggestion : [email protected]
**Ramacieri Soligo is one of Montreal's best in the realm of ceramics and homeware. The Outremont boutique offers an impressive range of products for individuals and professionals alike – especially restaurateurs. With the help of a dedicated team, the company has been expanding for three generations. More daring than ever, Ramacieri Soligo is constantly on the lookout for new trends and remains, almost 50 years after its foundation, a creative leader in the ceramics industry. More information here.
© Photo Alison Slattery — Instagram