Cafés that are Perfect for Working: Our Montreal suggestions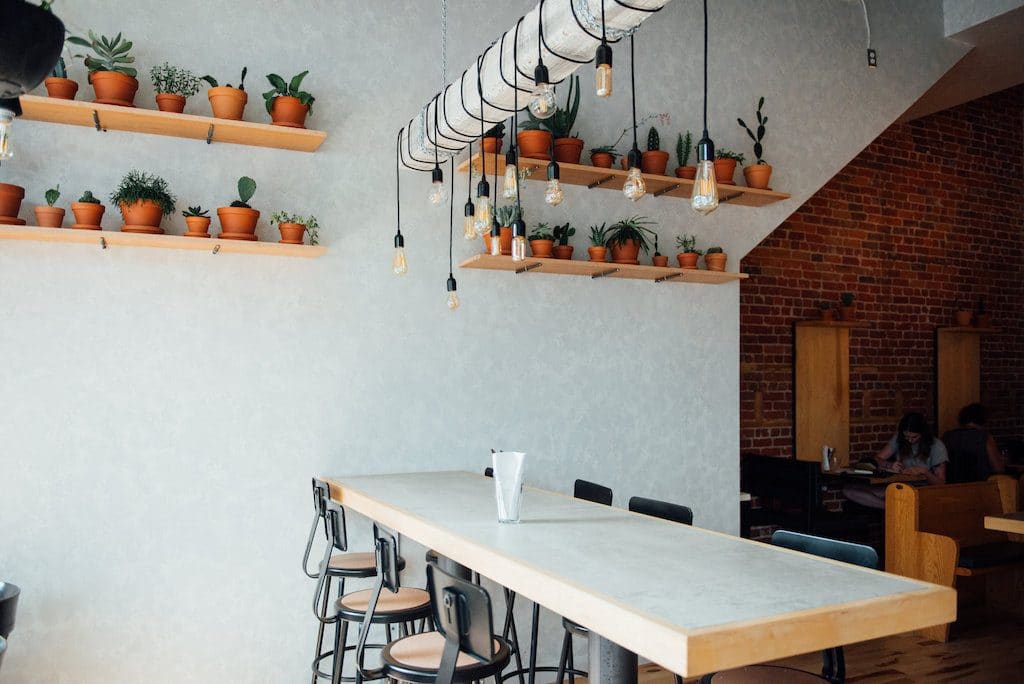 For several years now, we have been observing a major transformation in the organization of work, with more and more self-employed people on the market. In response to this growing phenomenon, several cafes have opened their doors to meet the growing demand of this new public: a cafe that is both a place to enjoy a good coffee or a bite to eat, and work spaces that are both comfortable and functional. Others have adapted their space by providing places that stimulate creativity and productivity.
For some entrepreneurs, browsing the city's cafes is a real pleasure that allows them to get out, improve their productivity and discover new places. And Montreal is overflowing with small independent cafes that will delight self-employed workers and students during their busy days. A (good) excuse to avoid procrastination and dive into your work while taking gourmet breaks and/or coffees that will put you back on track!
Because working from home is not always easy and pleasant. Because we tend to succumb to the call of Netflix, or FaceTime our friend who lives on the other side of the world, and the list of distractions and procrastinations continues. So we present to you our list of cafes that are ideal for working or studying in Montreal. You will find cafes from the most classic to the most original, where you can eat very well, or where hourly packages are offered! And for some of you, it may become your favourite spot to work, study or to simply enjoy a coffee with friends!
Here is our list of the perfect cafés in Montreal for getting work done: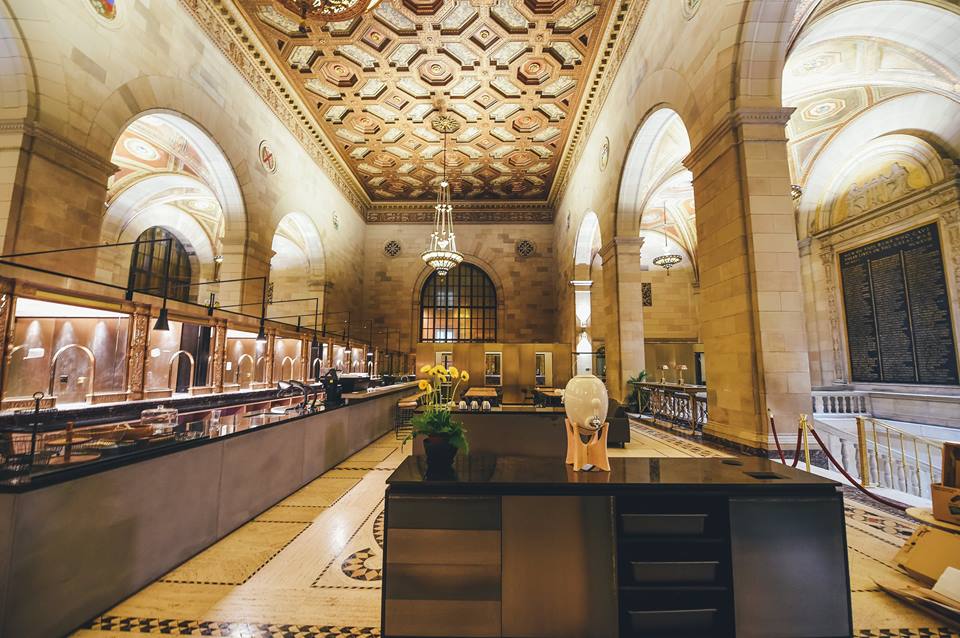 The Crew Collective & Café is a beautiful place – it's one of the most beautiful cafes in Montreal! The cafe offers co-working space starting at $500 per month. Members have access to a private area behind the counter, private rooms, conference rooms, a kitchen and private balconies. For those who are not members, it is still possible to reserve a private room for $25/hour. The cafe also offers seating for about 100 people and each workstation is equipped with an electrical outlet and a safe for securing valuables. On the food side, the menu was designed to keep workers full and focused on their projects. photo Jeff Frenette Photography
360 Rue Saint-Jacques
Montréal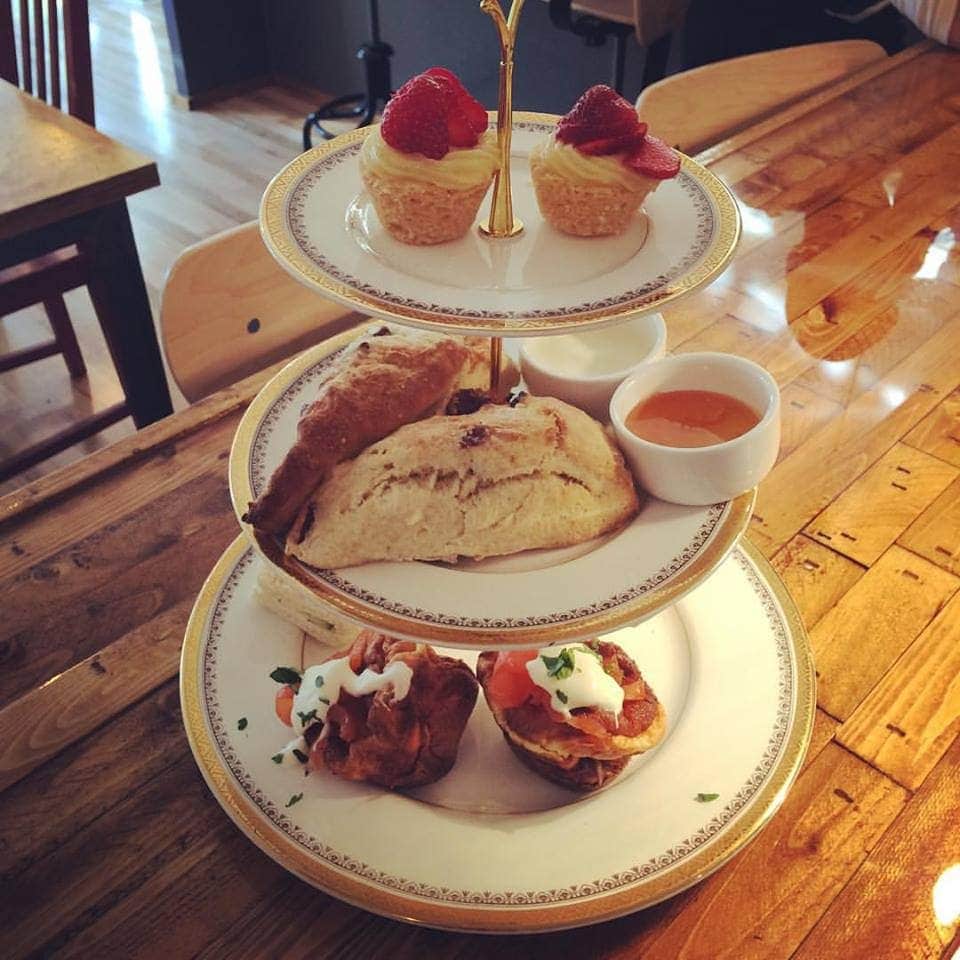 Located on Saint-Zotique Street East in Rosemont-La Petite-Patrie, La brume dans mes lunettes is a brilliant combination of a tea room and a friendly cafe. What makes the charm of the establishment is partly the beautiful wooden tables with many chairs and armchairs that encourage you to settle in for a few hours. In addition, each seat at the counter is equipped with a lamp and an electrical outlet, which is ideal for people who want to work long hours! The place is very comfortable and bright. La brume dans mes lunettes offers a menu for afternoon tea and lunch, and on the counter you'll find homemade pastries. Photos Jérémy Dion
378 Rue Saint-Zotique Est
Montréal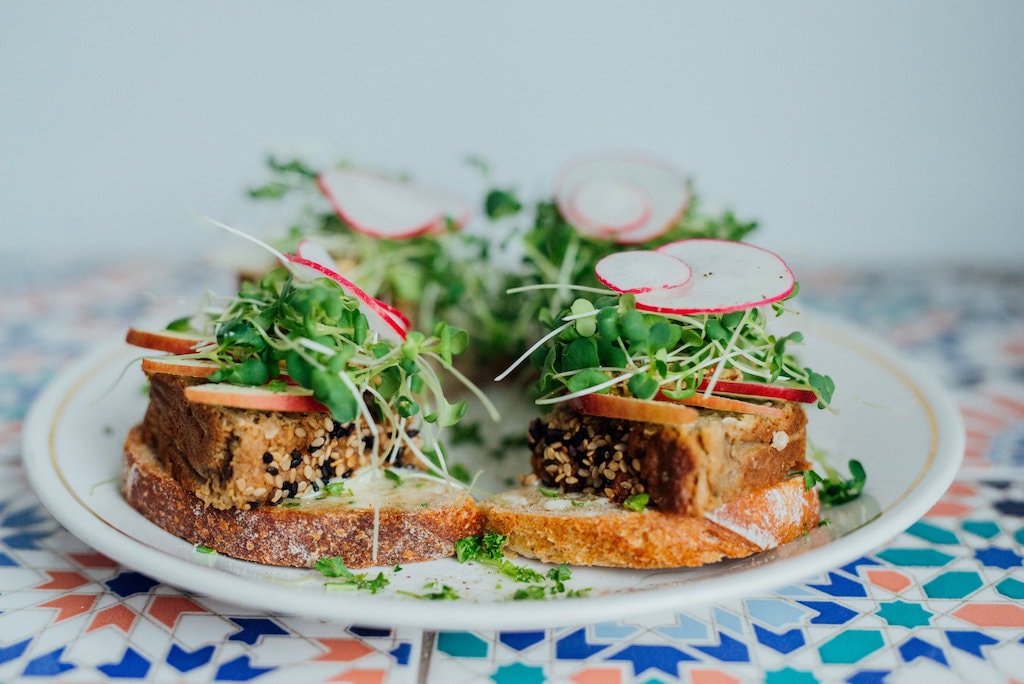 Located in the heart of the Pointe-Saint-Charles neighbourhood, Café Bloom is a little gem that has quickly become a favourite spot for artists and locals. The charming address is ideal for working for a few hours: customers enjoy nice natural light thanks to the large bay window, and there are several large common tables. On the large slate, the house offers several seasonal sandwiches, salads, waffles, pancakes and a grilled cheese sandwich. For those with a sweet tooth, the house prepares delicious pastries. If you're in the area – or even if you're not – we recommend you try this lovely Pointe-Saint-Charles cafe! Alison Slattery
1940 Rue Centre
Montréal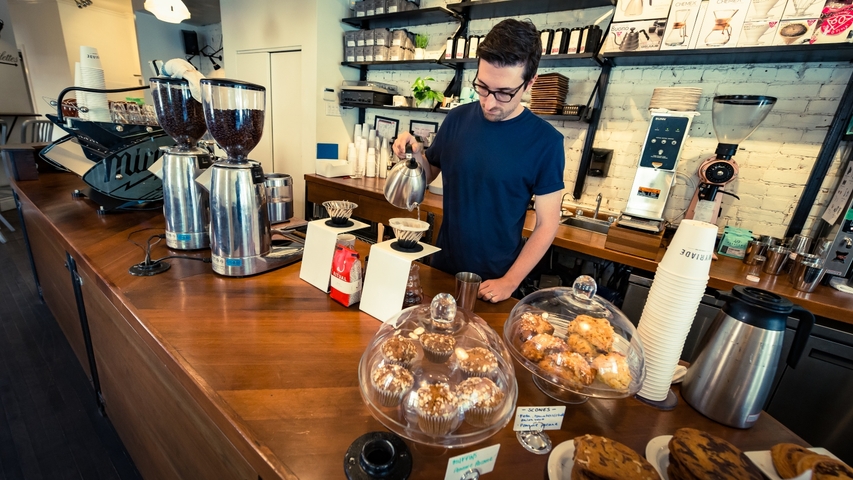 There are several Myriade cafes in Montreal. The Myriade St-Denis cafe was opened in the former location of the former Café Couteau. At the corner of Bienville and St-Denis, this hyper-stylish cafe is one of the perfect places to work. The power outlets are under the large communal tables and the light is beautiful all day long. In addition, the cafe serves excellent coffee from great roasters – including 49th Parallel – and pastries from Hof Kelsten. If you want to work in a relaxed and friendly atmosphere, this is a good place to be!
4627 Rue Saint-Denis
Montréal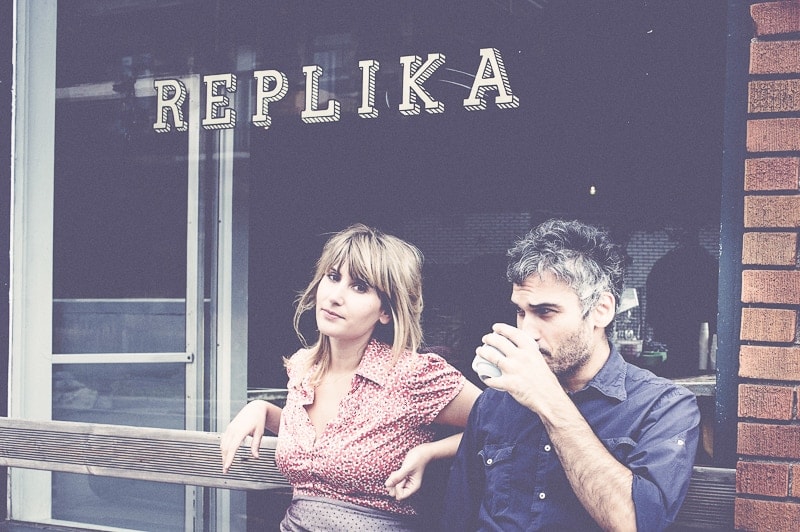 In a large space with remarkable natural light, we think Réplika will charm you as much as it charms us every time we visit. It's on our list of perfect cafes for working, as there are large communal tables, small tables for two, and other round tables. There are also a few armchairs for those who want to sit more comfortably. The cafe's large windows allow the sun to shine through the 50-seat room, even on grey days. The house also offers Turkish specialties and regular Turkish coffee. On the short menu, we find small bakery items. We love this place for its unique cafe atmosphere.
252 Rue Rachel Est
Montréal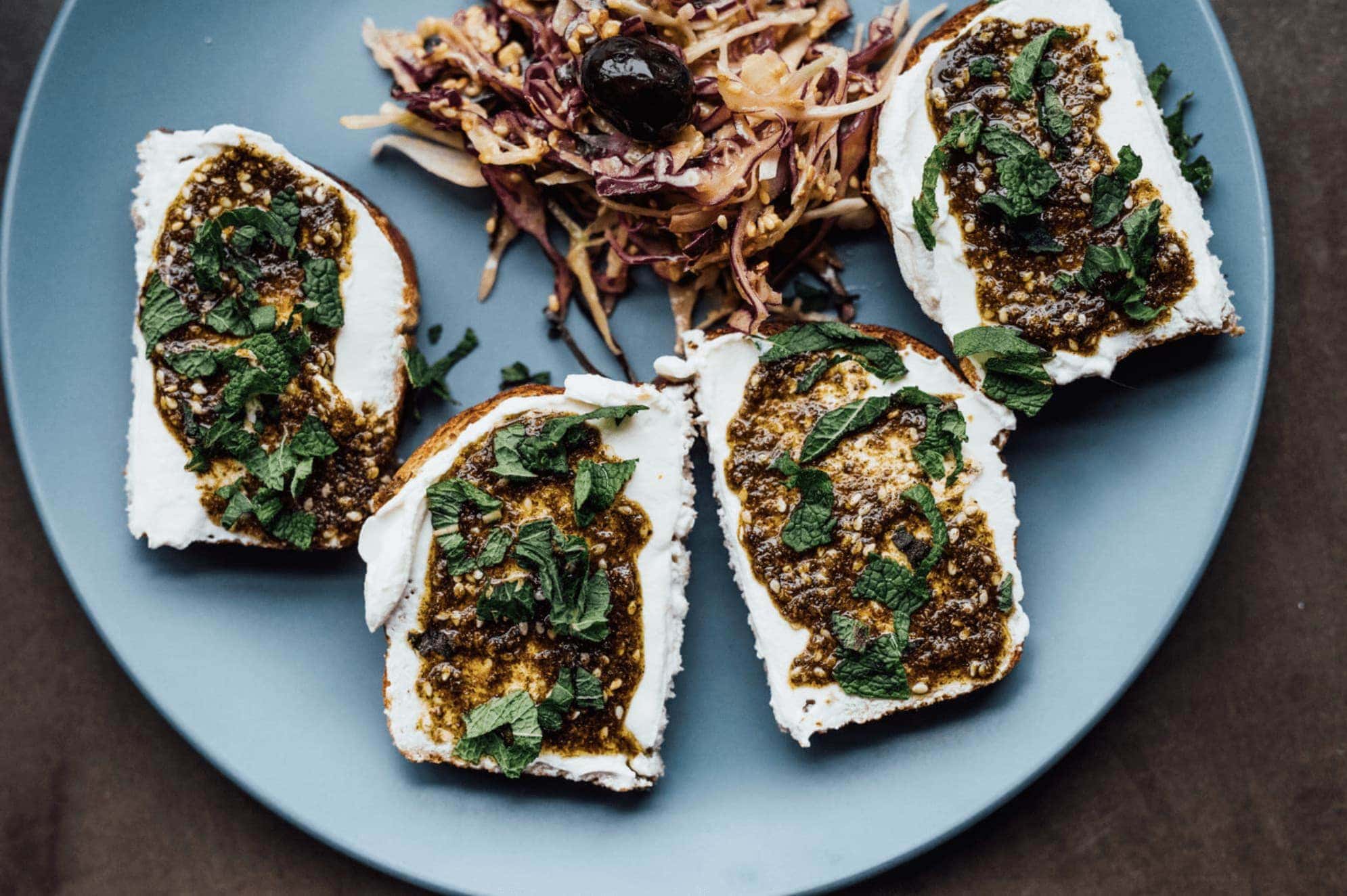 Café Sfouf
Sfouf Cafe is a cute little cafe that opened in 2014 on Ontario Street East. The place is cozy and great to work in. Thanks to the large garage doors, the cafe is filled with natural light throughout the day. In addition, the cafe provides large communal tables. The decor is simple and colourful; the establishment is also one of our most beautiful cafes in Montreal! Café Sfouf's menu includes coffees, hot drinks, homemade cakes, as well as savoury or sweet sandwiches Alison Slattery
1250 Rue Ontario East
Montréal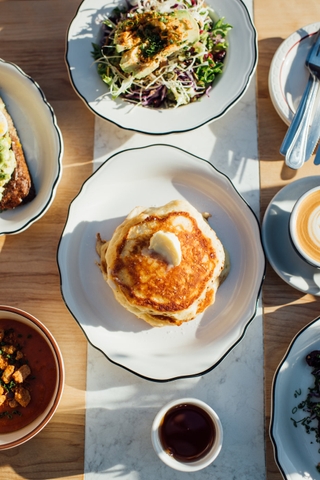 September Surf Café is a place where surfers and coffee lovers meet to chat and relax. You can also go there to work and study for a few hours on the weekdays (but not during the weekend). The place has remarkable natural light and the atmosphere is very dynamic. The house has a few individual seats and a large common table. Note that there are no power outlets, so it is better to have your electronic devices charged before coming to work. As for the food, there is a small but very well done menu, with healthy and local food.  Photos Alison Slattery
2471 Rue Notre-Dame Ouest
Montréal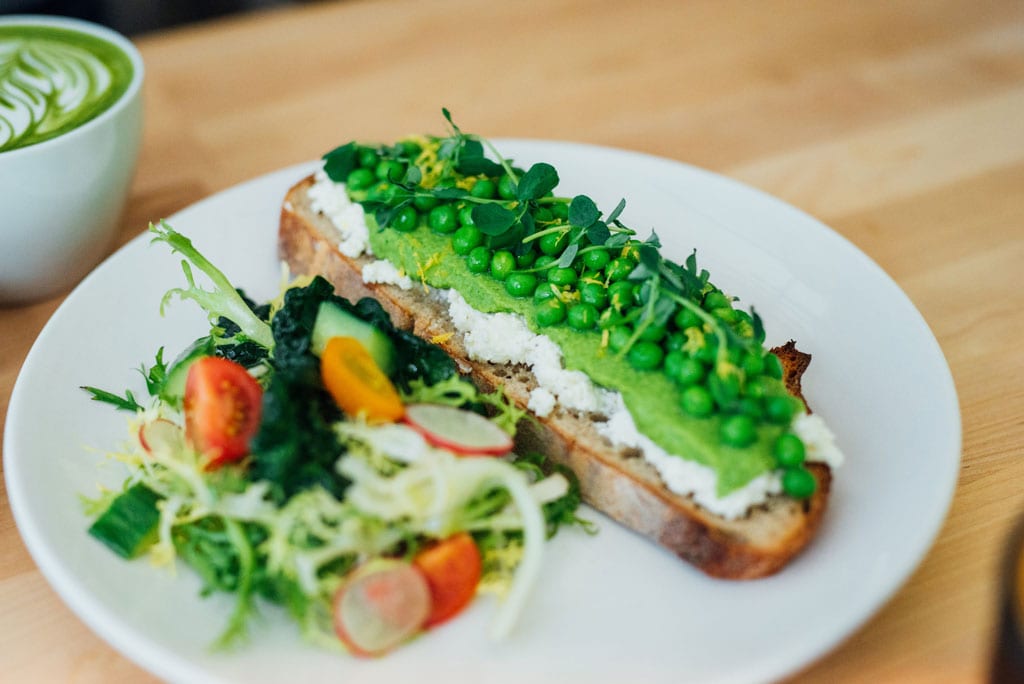 The address is a superb addition to the Quartier des spectacles with its offer of excellent coffee and simple and delicious dishes. One visits this bright urban space to enjoy a great coffee and eat very well in a beautiful space. The Café SAT is very accessible, welcoming students, artists and many employees of the surrounding offices. The concept of Café SAT is to merge the culinary work of the Culinary Lab with the formula of a cafe and offers a short menu focused on the freshness and quality of the products available. Photo Alison Slattery
6 Place du Marché
Montréal
See on map
360 Rue Saint-Jacques Montréal H2Y 1P5
378 Rue Saint-Zotique Est Montréal H2S 1L7
1940 Rue Centre Montréal H3K 1J2
4627 Rue Saint-Denis Montréal H2J 2L4
252 Rue Rachel Est Montréal H2W 1E5
1250 Rue Ontario East Montréal H2L 1R6
2471 Rue Notre-Dame Ouest Montréal H3J 1N6
6 Place du Marché Montréal H2X 2S6