Tabac Villeray: Charming neighbourhood café-buvette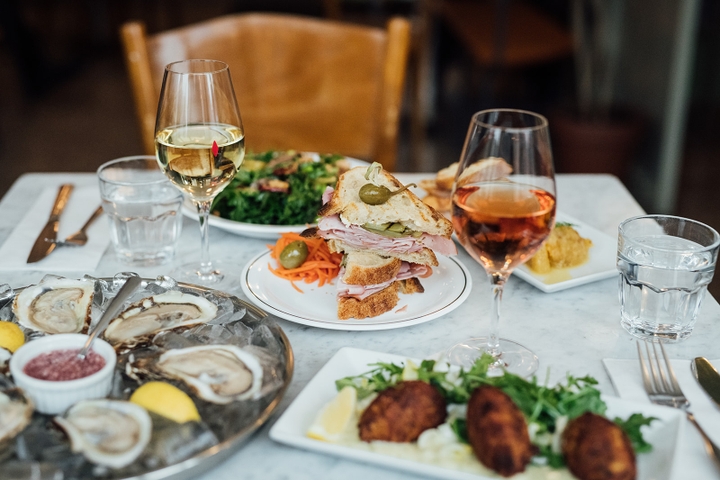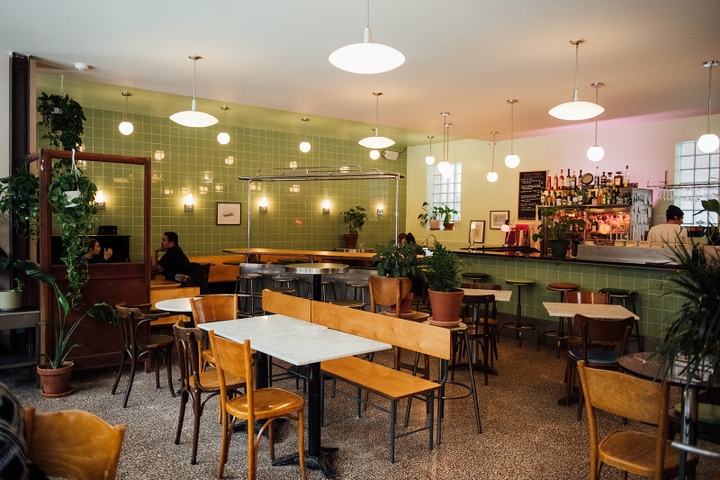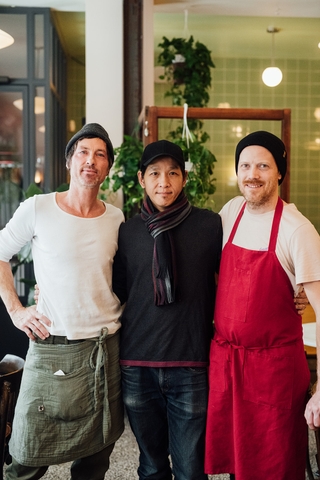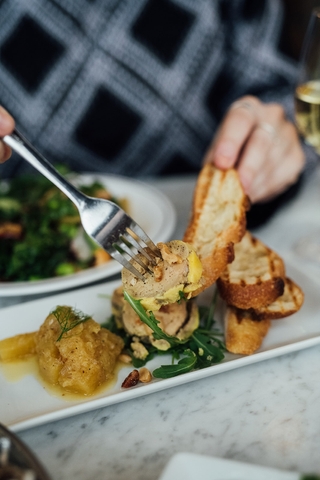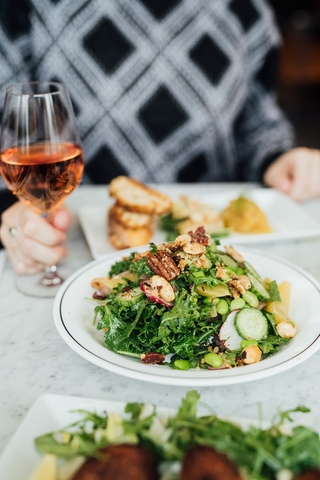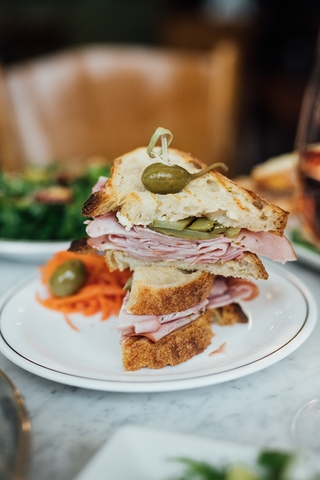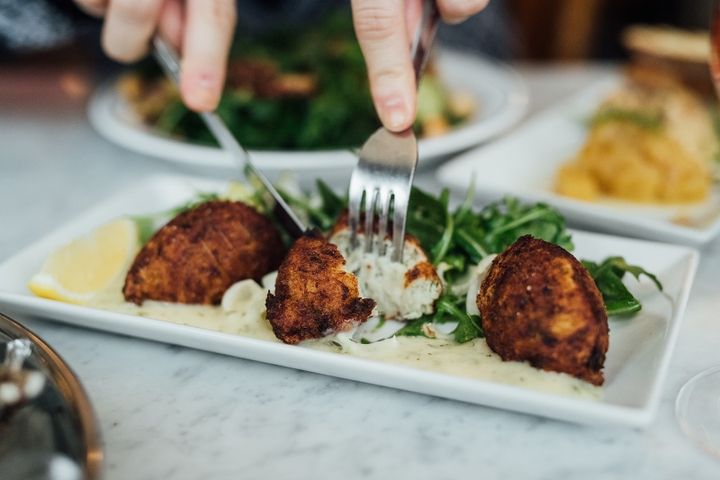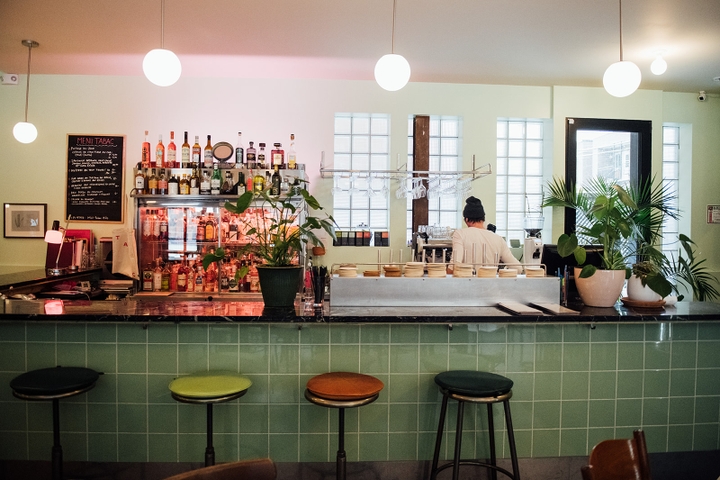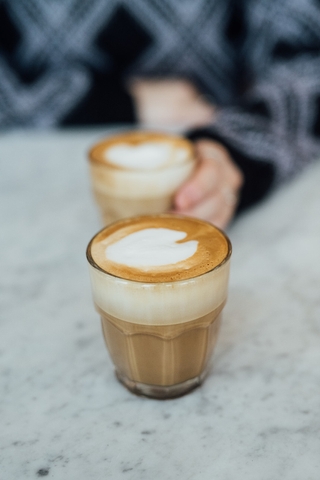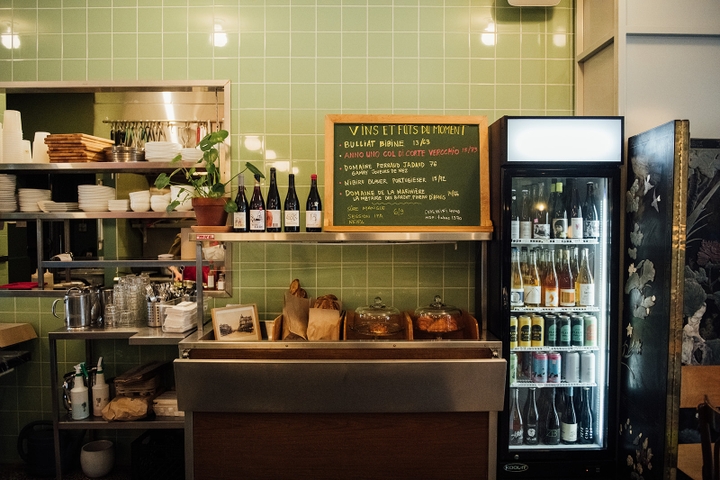 Tabac Villeray

Monday: Closed
Tuesday: 9:00 AM – 10:00 PM
Wednesday: 9:00 AM – 10:00 PM
Thursday: 9:00 AM – 12:00 AM
Friday: 9:00 AM – 12:00 AM
Saturday: 9:00 AM – 12:00 AM
Sunday: 10:00 AM – 8:00 PM


Owner(s) Patrick Bernatchez, Guillaume-Van Roberge, Jean-Francois De Villemure
Chef(s) Jean-Francois De Villemure
Host Patrick Bernatchez
Sommelier Guillaume-Van Roberge
Opened 2022

Accepts mastercard, visa, cash, debit
70 Seats
Accepts groups
Is accessible
Tabac Villeray is a gathering place for the neighbourhood. A café by day and a buvette by night, it's a great place to enjoy yourself at any time of the day. Located directly on Villeray Street, the address offers a French-inspired menu in an equally charming French decor.
A gathering place
While passing in front of the address, Patrick Bernatchez — one of the owners — had the idea of opening a small neighbourhood café. Although he had this project in mind for a few years, he decided to embark on this adventure for real in June 2022 with the help of Guillaume-Van Roberge and Jean-François de Villemure.
The initial vision was simple: to create a gathering place for lovers of arts and culture while serving good food and wine. And it worked! Whether it's for a book launch or a vernissage, Tabac Villeray is ready to receive your requests. There is even a piano that plays by itself (yep) and international programming is coming soon. The address can accommodate 70 people and its large terrace in the summer makes it even more inviting!
From AM to PM
On the food side, Jean-François creates the menu. He is mainly inspired by French bistros and his love for local products to create an offer that will appeal to everyone. His kitchen space is limited, but his menu evolves with the seasons and demand.
In the morning, you will find excellent coffee and delicious pastries from Boulangerie Automne. Plus, a brunch menu will be available on weekends as of February 2023. For lunch and in the evening, you can choose from a variety of fresh gourmet dishes, with some vegetarian options. Codfish accras, salad of the moment, oysters, foie gras, jambon beurre sandwiches, and more. Guillaume-Van, Tabac's sommelier, has also made sure to offer a variety of good — mostly natural — wines that beautifully complement the dishes. Apart from wine, they also offer five house cocktails and several microbrewery beers. You can even have the Tabac experience at home: a dozen oysters and a bottle of bubbles to go. Yep, it's possible.
As soon as you enter Tabac, you're bound to feel good. The service is welcoming, the decor is sleek and warm and the atmosphere is comforting. "It's like a French tobacco shop, but with good coffee," Guillaume says with a laugh.
Written by Laura Manzi
Photography by Alison Slattery