The Best Brunches in the Plateau and Mile-End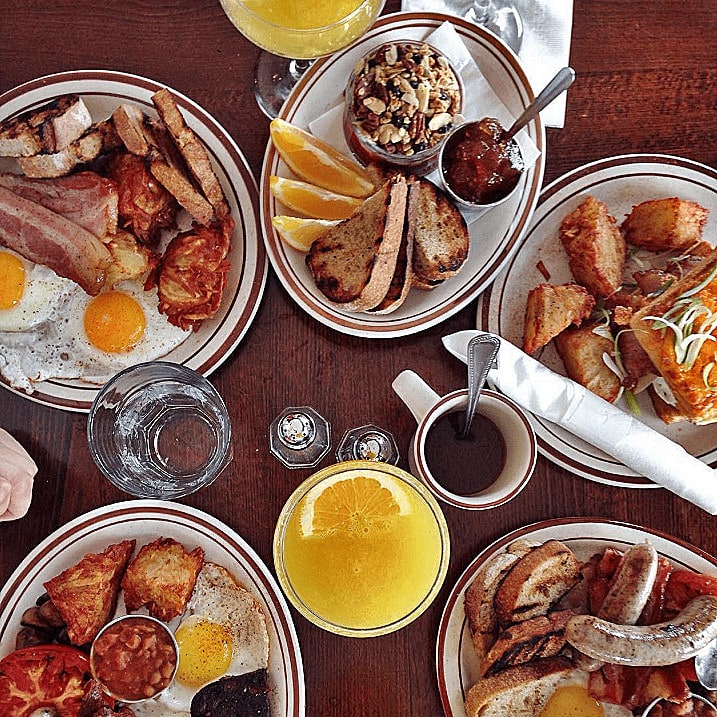 Ah, brunch! Such a unique meal and phenomenon—especially in Montreal. In recent years, brunch has become an important part of the diets of Montrealers, young and old alike. Given its popularity, more and more restaurants are offering a brunch menu. To stand out, restaurateurs are constantly trying to innovate. The result is a multitude of options for brunching in good company on weekends. No complaints here! Whether we share this moment with friends or family, this hearty breakfast-lunch always keeps our hearts happy and our bellies full. That's why we've prepared a list of our suggestions for brunches in the Plateau and Mile End.
These two Montreal neighbourhoods are well known for their overflowing offer of good gourmet addresses, and brunch restaurants are more than ever part of it. Between De Lorimier and Park Avenue, from Rosemont to Mont-Royal, there is an impressive offer of breakfast restaurants. Whether we're talking about more classic brunches, Portuguese brunches or even English-style brunches, there's something for everyone. This non-exhaustive list (since it is open to recommendations) presents our own suggestions for brunch in the Plateau and Mile End. No matter what you're in the mood for, there's something for everyone!
Oh, and if you're a brunch fanatic like we are, we also invite you to check out our list of the best brunches in Montreal as well as our list of addresses that serve brunch 7 days a week.
Special mention: Cardinal Tea Room. For tea lovers, we strongly suggest you stop by this tearoom. Its decor is truly unique and will transport you. Scones, muffins and small sandwiches are offered as well as a choice of twenty teas. Perfect for a relaxing morning in a beautiful space.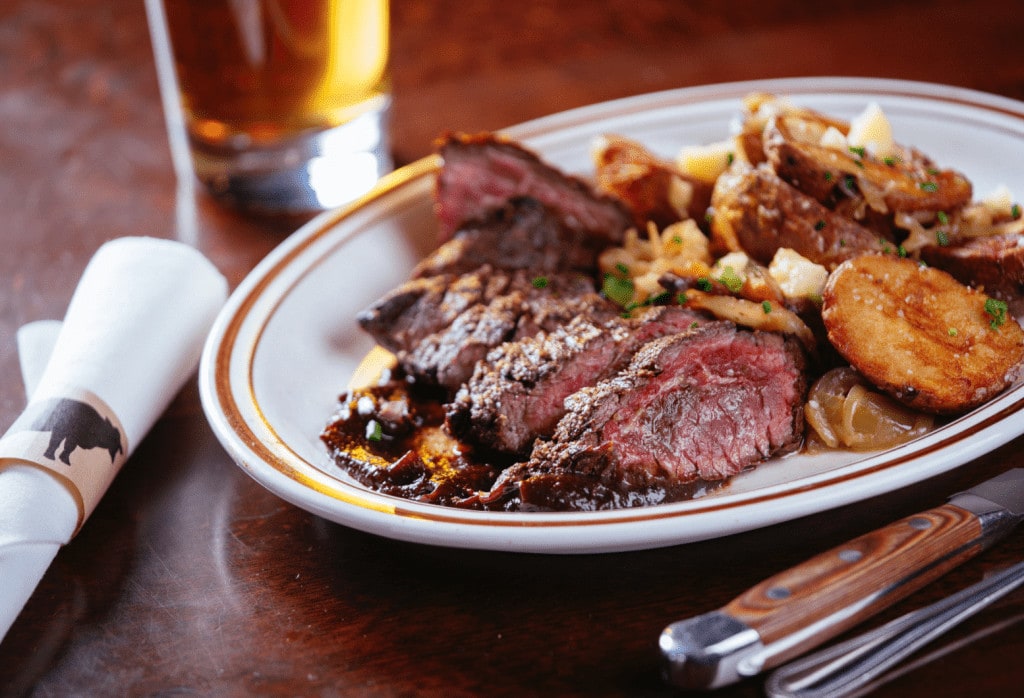 Since we discovered it, the place has become a classic for brunch, and is one of our favourites. In an English pub, with unpretentious decor, Bishop and Bagg offers memorable breakfasts. Eggs Benedict, Honey Glazed Grilled Cheese, amazing French Toast, fruit salad, yogurt, fried chicken (amazing!), curried lentils or Full English breakfast (including eggs, bacon, blood sausage, mushrooms, potatoes, beans and bread – our favourite), you won't be disappointed.
52 Rue Saint- Viateur Ouest
Montréal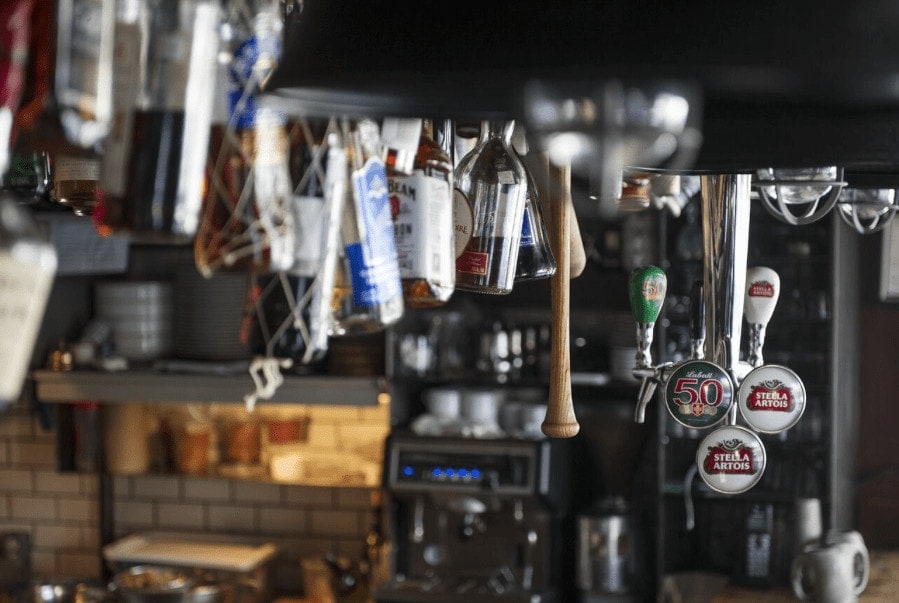 At Le Chien Fumant, we brunch on revisited and comforting classics in a warm atmosphere. Chicken drumsticks, breakfast cheeseburger, pancakes, ribsteak, pork belly or two eggs and bacon; everything is good here. Note that for $20, you get unlimited mimosas (!) – what more could you ask for for a festive Sunday? Going to Le Chien Fumant is like being welcomed at a friends place who host and cook very, very well; always a lovely time.
4710 Rue de Lanaudière
Montréal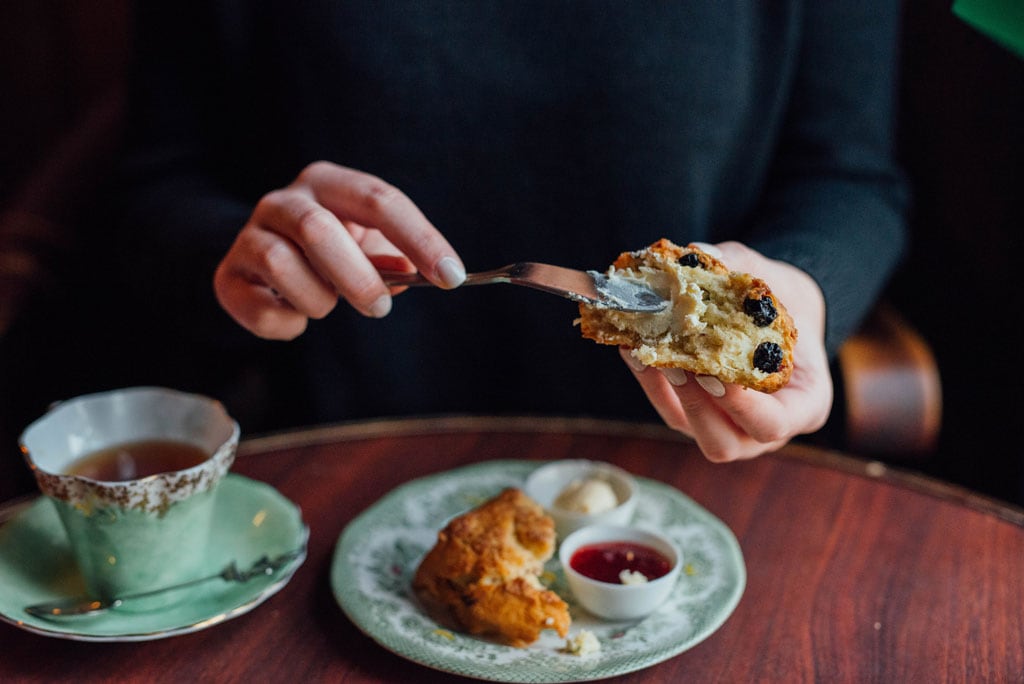 The Cardinal Tearoom is one of those magical places in Montreal. With an inviting and sophisticated atmosphere inspired by the 1920's, the decor of the Tearoom is a true time-traveler's paradise. With amazing scones, muffins, small sandwiches, a few specials, and nearly two dozen teas, breakfast here is elegant and always enjoyable. Perfect for a relaxed and classy brunch.
5326 Boulevard Saint-Laurent
Montréal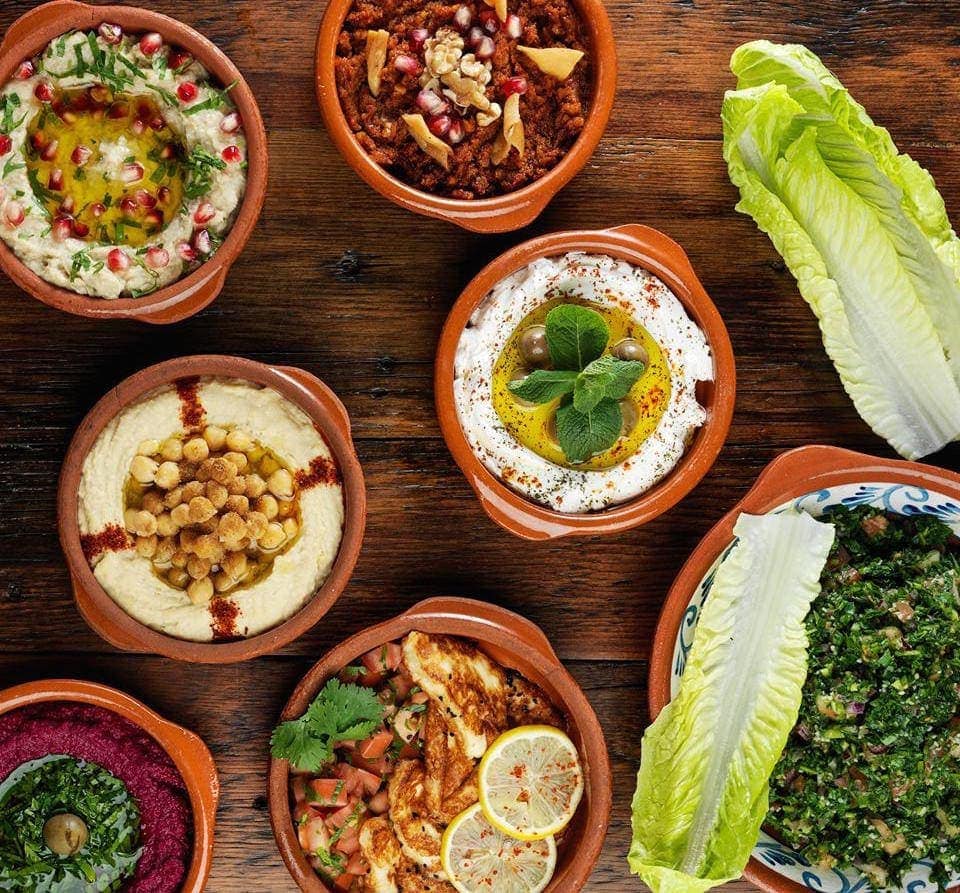 Kazamaza
Nestled on Parc Avenue, KazaMaza is a delicious restaurant with Middle Eastern flavours at affordable prices. On Saturdays and Sundays, the restaurant offers irresistible brunches starting at 1pm that attract families and groups of friends who come for comforting dishes that are out of the ordinary. On the menu, you'll find classic dishes that balance sweet and salty with exceptional flavours, transporting us to the Middle East.
4629 Avenue du Parc
Montréal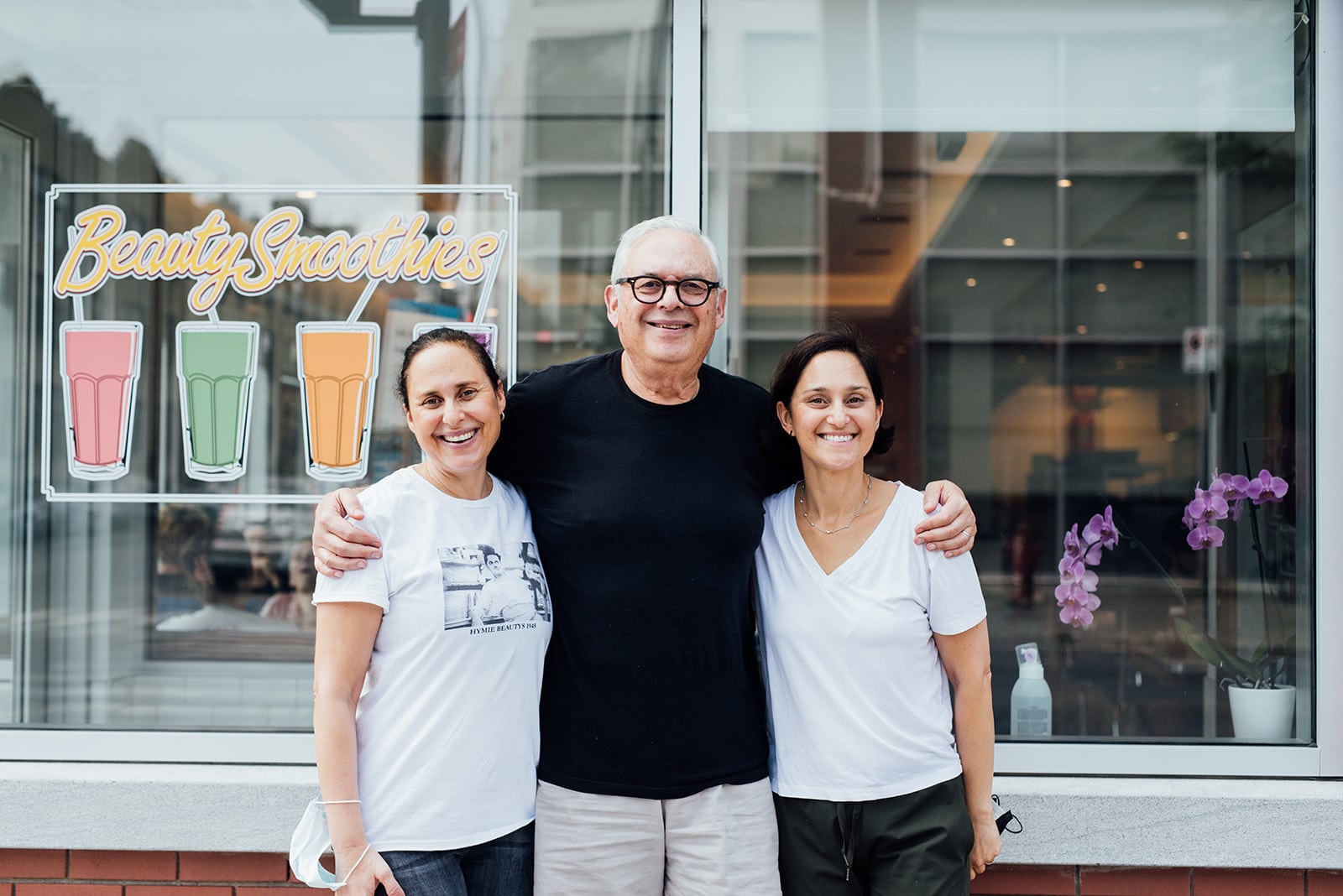 Beautys Luncheonette
Beautys Luncheonette is a breakfast institution in Montreal. Open since 1942, the establishment at the corner of Mont-Royal and St-Urbain has been making the Plateau shine for decades! With a decor straight out of the 50's, the restaurant keeps its old-fashioned charm and offers a menu of hearty classics items such as bagels, smoked salmon and smoothies of all kinds. While we might not be surprised by their offerings, we will certainly be satisfied!
93 Avenue du Mont-Royal Ouest
Montréal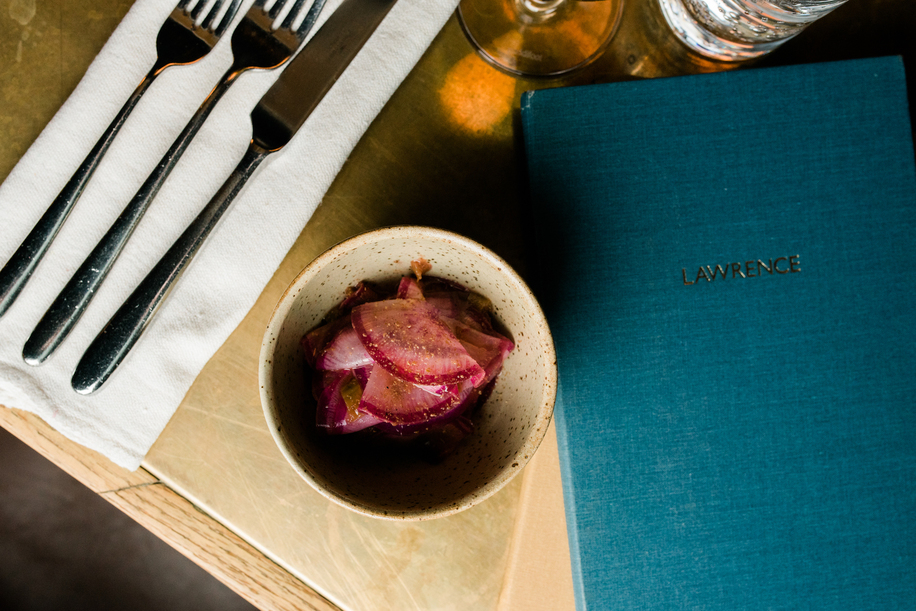 Lawrence is one of Montreal's most beautiful restaurants. In its colourful and charming decor, the establishment presents a succinct and perfectly executed brunch menu. The menu features breakfast and morning classics, each exceptionally prepared with fresh and unique ingredients.
9 Avenue Fairmount Est
Montréal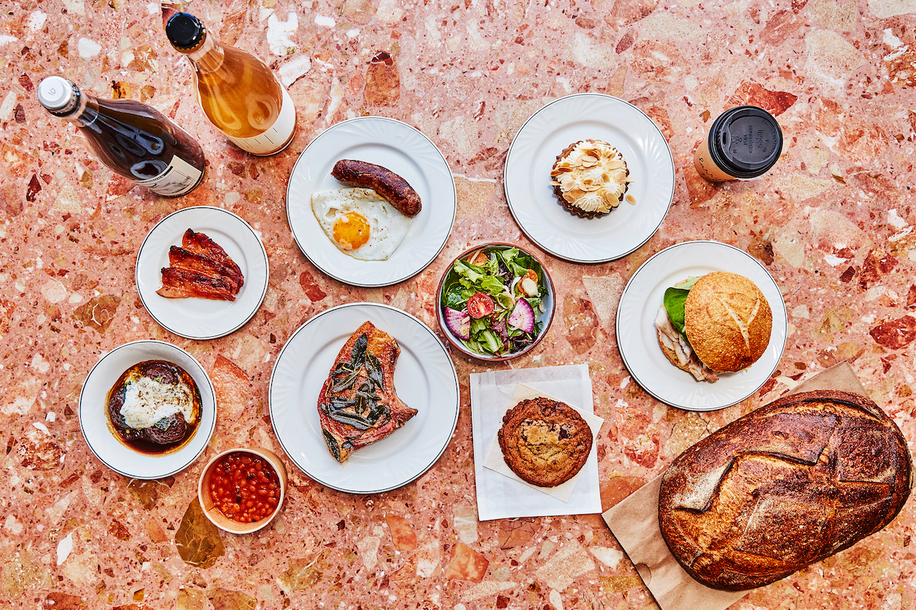 Tucked at the corner of Fairmount and St-Laurent, Larry's may be small but is always bustling with life and happy diners. The restaurant does not have a brunch menu as such, but rather its menu is composed of several dishes that bridge the gap between breakfast and lunch, so you can pick and choose the ideal meal. Changing with the seasons, we eat delicious and superbly composed plates, like their iconic breakfast sandwich that we never miss when we're in the neighbourhood.
5201 Boulevard Saint-Laurent
Montréal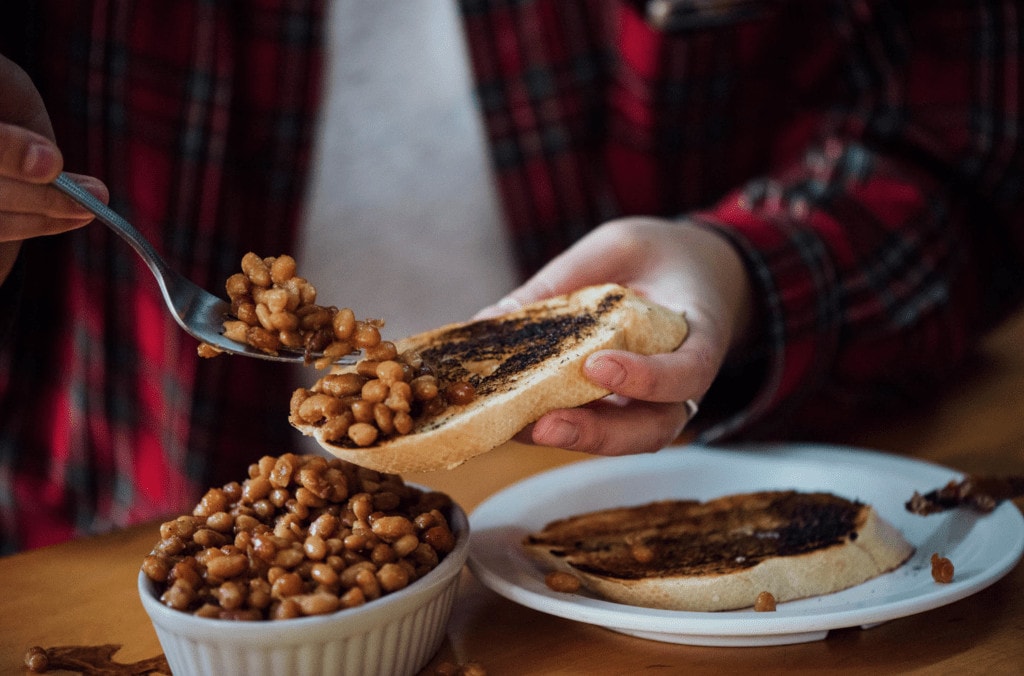 La Binerie is an invitation to travel to Quebec's past. The address, which has received a geotourism certification for its preservation and celebration of Quebec's culinary heritage, offers the best of home. Brunch here is made up of lots of baked beans – after all, that's the specialty – and classic, delicious breakfast plates.
4167 Rue Saint-Denis
Montréal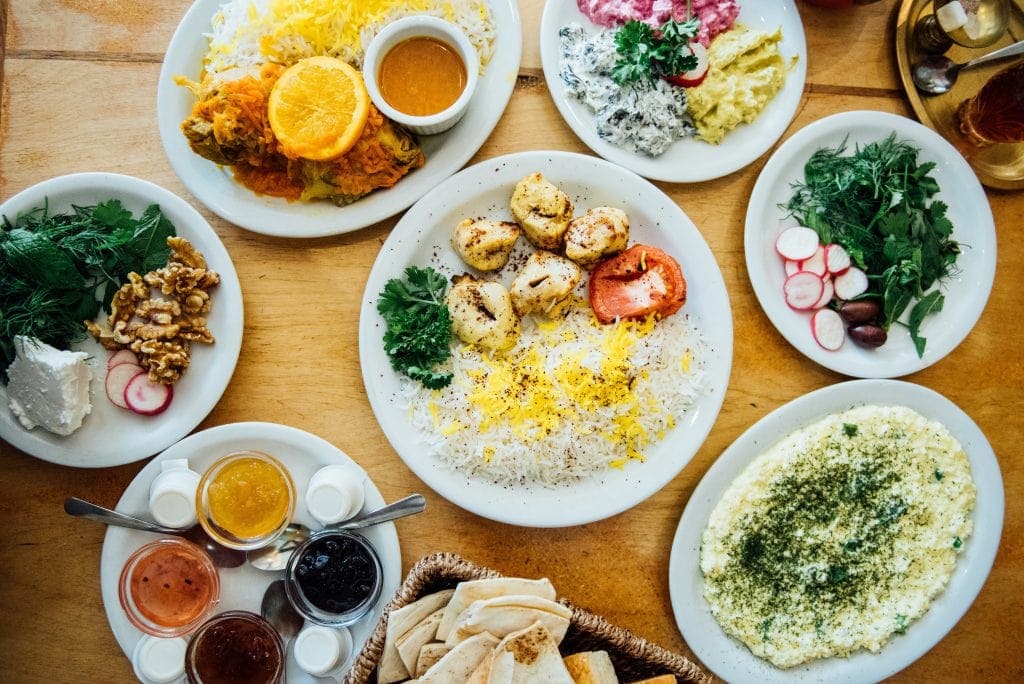 For a brunch like no other, Byblos le Petit Café is the ideal address. The establishment offers a brunch with Middle Eastern flavors, highlighting its Iranian cuisine, that is original and delicious – the feta eggs alone are worth a visit. Byblos has been delighting its guests since opening its doors in 1989.
1499 Avenue Laurier Est
Montréal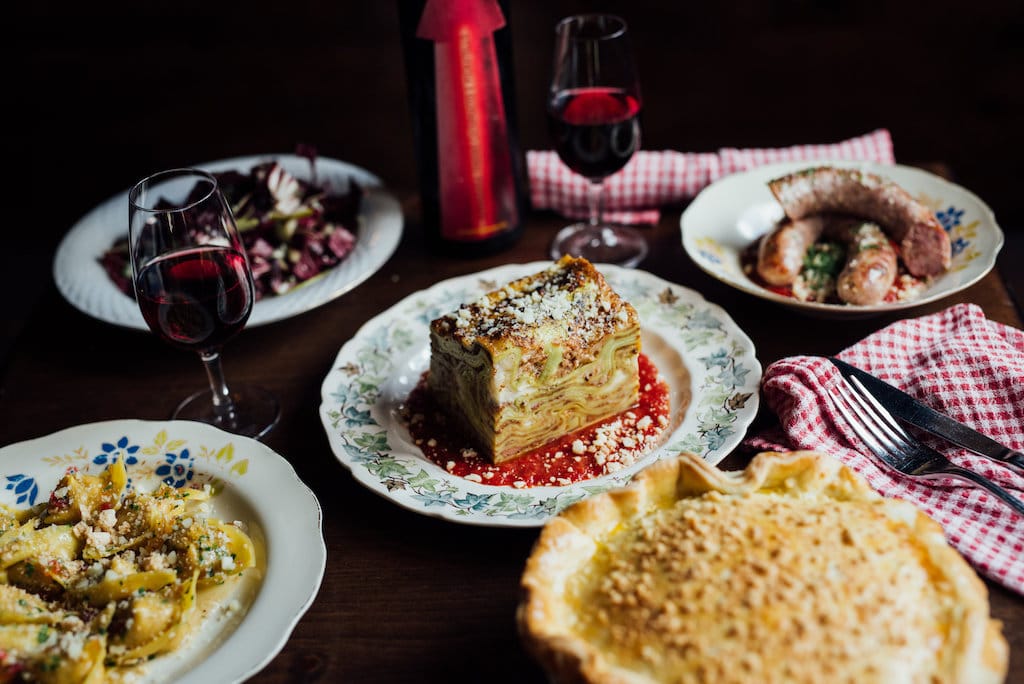 The English gastro-pub Maison Publique serves up excellent brunches between 10:30 am and 2 pm on weekends. The restaurant adapts its fine cuisine to the breakfast menu with an interesting and delicious combination of flavours. In sum, their brunch is refined and elegant.
4720 Rue Marquette
Montréal
52 Rue Saint- Viateur Ouest Montréal H2T 2K8
4710 Rue de Lanaudière Montréal H2J 3P7
5326 Boulevard Saint-Laurent Montréal H2T 1S1
4629 Avenue du Parc Montréal H2V 4E4
93 Avenue du Mont-Royal Ouest Montréal H2T 2S5
9 Avenue Fairmount Est Montréal H2T 2L9
5201 Boulevard Saint-Laurent Montréal H2T 1S4
4167 Rue Saint-Denis Montréal H2W 2M7
1499 Avenue Laurier Est Montréal H2J 1H8
4720 Rue Marquette Montréal H2J 3Y6