Brunch Suggestions in the Plateau and Mile-End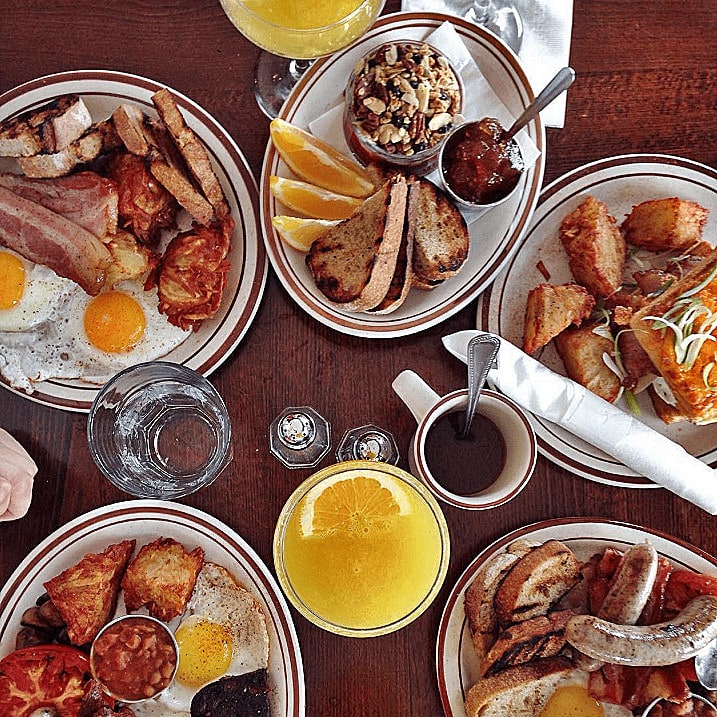 Ah, the beloved brunch! This meal has become an important part of the weekend for Montrealers of all ages. With more and more restaurants serving brunch, restaurateurs are constantly trying to innovate their offerings in order to stand out. In other words, we have a multitude of delicious brunch options in our beautiful city. Whether we share this moment with friends or family, we always leave this hearty meal with a happy heart and a full belly. That's why we've prepared this list of our favourite brunch addresses in the Plateau and Mile End!
These two Montreal neighbourhoods are well-known for their abundance of good gourmet addresses, and brunch restaurants are more than ever part of it. Between De Lorimier and Avenue du Parc, from Rosemont to Mont-Royal, there is an impressive offer of breakfast restaurants. Whether we're talking about more classic brunches, Portuguese brunches or even English-style brunches, there's something for everyone. This non-exhaustive list (since it is open to recommendations) presents our own suggestions for brunch in the Plateau and Mile End. No matter what you're in the mood for, there's something for everyone!
Oh, and if you're a brunch fanatic like we are, we also invite you to check out our list of the best brunches in Montreal, as well as our list of establishments that serve brunch 7 days a week.
Special mention: Tsak-Tsak Saint-Laurent. We love their address on Beaubien! We invite you to visit their second location in the Mile End for a delicious Malagasy brunch.
See on map
52 Rue Saint-Viateur Ouest Montréal H2T 2K8
93 Avenue du Mont-Royal Ouest Montréal H2T 2S5
5201 Boulevard Saint-Laurent Montréal H2T 1S4
4167 Rue Saint-Denis Montréal H2W 2M7
1499 Avenue Laurier Est Montréal H2J 1H8
1276 Avenue Laurier Est Montréal H2J 1H1
4328 Boulevard Saint-Laurent Montréal H2W 1Z3
4057 Rue Drolet Montréal H2W 2L5
173 Avenue Duluth Est Montréal H2W 1H4
5326 Boulevard Saint-Laurent Montréal H2T 1S1
1241 Avenue du Mont-Royal Est Montréal H2J 1Y2
5322 Boulevard Saint-Laurent Montréal H2T 1S1
4177 Boulevard Saint-Laurent Montréal H2W 1Y7