Holder: An institution in Old Montreal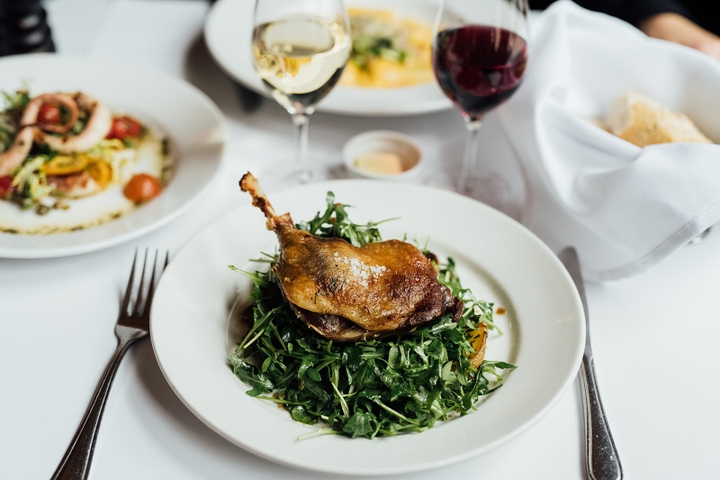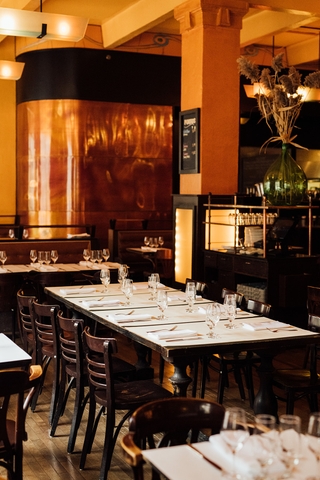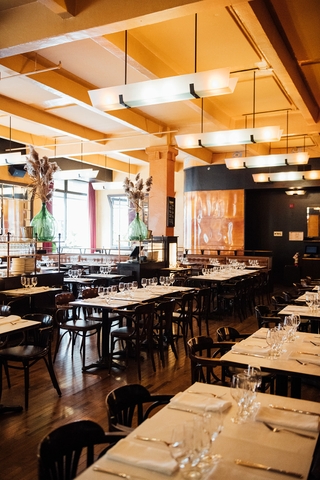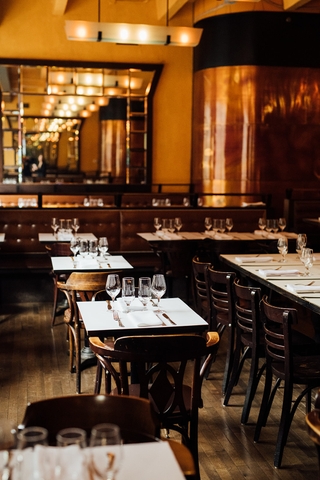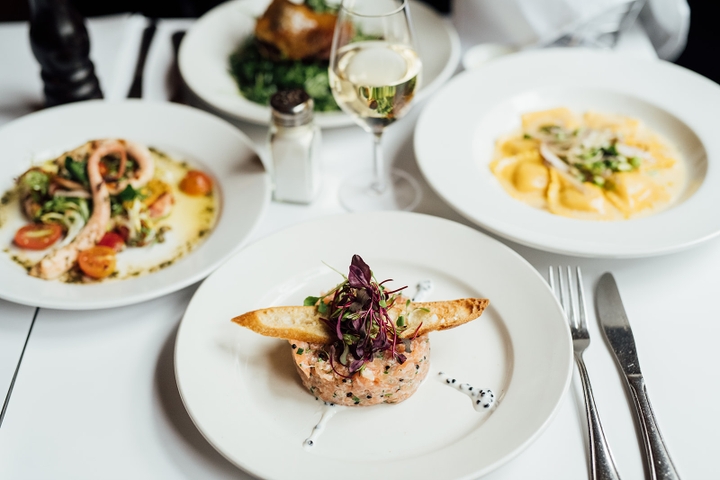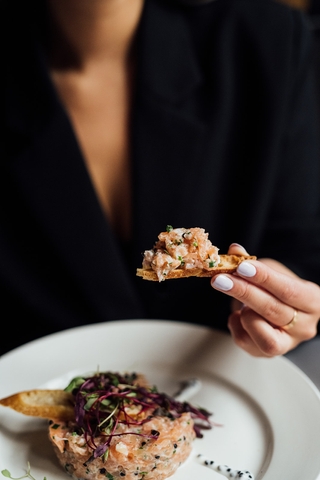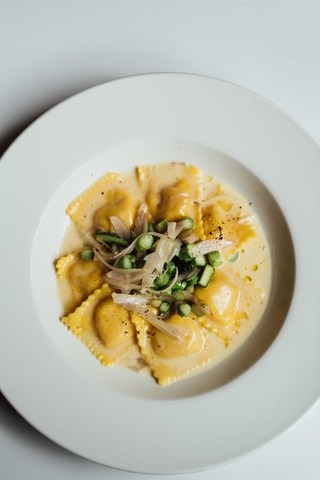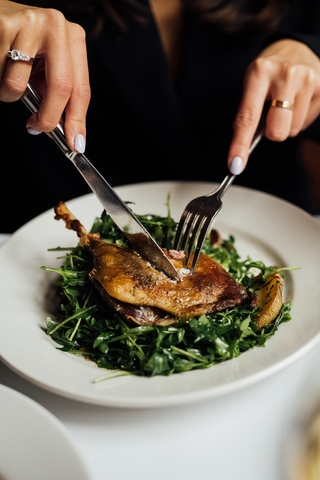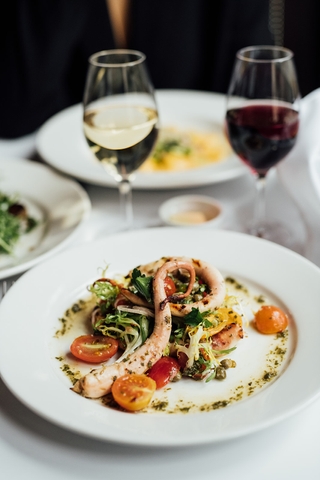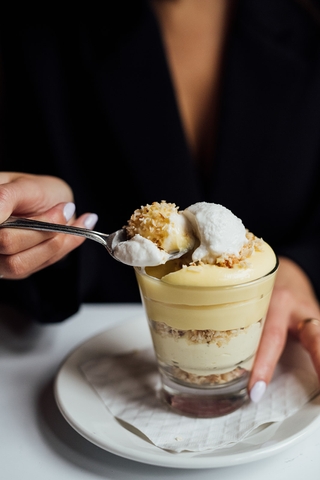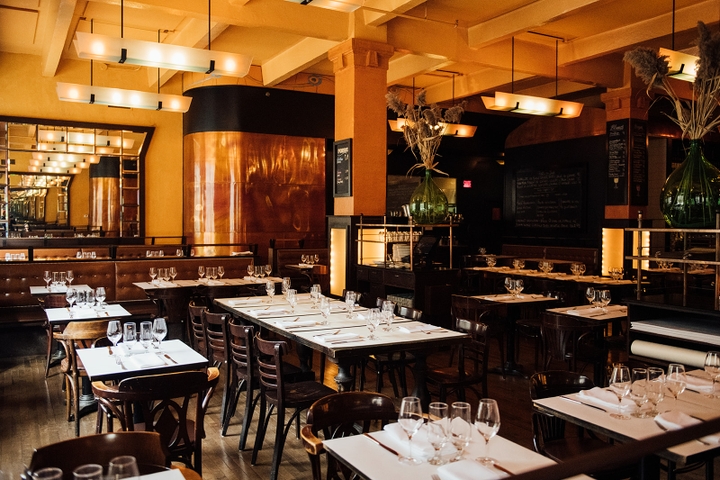 Holder

$$$
Monday: 11:30 AM – 10:00 PM
Tuesday: 11:30 AM – 10:00 PM
Wednesday: 11:30 AM – 10:00 PM
Thursday: 11:30 AM – 10:30 PM
Friday: 11:30 AM – 10:30 PM
Saturday: 5:30 – 10:30 PM
Sunday: 5:30 – 10:00 PM


Owner(s) Maurice, Richard et Paul Holder
Chef(s) Simon Laplante
Opened 2003

Accepts mastercard, visa, cash, debit
180 Seats
Accepts groups
Holder is a Montreal institution that seems to have been around forever. Located in Old Montreal and open for some 20 years, the large European-style brasserie serves delicious and well-executed dishes.
Behind this beautiful project are three brothers who are quite famous in the restaurant business: Maurice, Richard (Darling and Majestique) and Paul Holder. Together, the three entrepreneurs are also the owners of Brasserie Bernard in Outremont. Passionate about the restaurant business, they have chosen to name their restaurant Holder, their family name.
Since its opening, the large Montreal brasserie has welcomed a loyal clientele from the business neighbourhood. Housed in a magnificent building on McGill Street, the brasserie is a Montreal classic. Designed by Luc Laporte, a great Montreal architect, the large space (180 seats) with its warm colours is both chic and comfortable: large windows, high ceilings, brass walls, banquettes and a huge and beautiful bar where happy hour is very lively.
One comes here for the festive atmosphere of the establishment, but also for their delicious cuisine. The menu rarely changes, but the dishes are well executed and mastered. The chef and partner Simon Laplante is in charge of the kitchen and offers several starters, including refreshing salads, soups, appetizers (hot or cold) and tartares. For the main course, they offer fine pieces of meat such as veal flank steak or braised beef cheek, as well as fish dishes, seafood, mussels and a few pastas – our favourite was the lobster ravioli. The house offers an interesting selection of Quebec cheeses to complete your meal. As for desserts, there are a few options for those who want to indulge themselves and end the meal on a high note. For those who want a quick lunch, Holder offers an express lunch formula, with a daily menu that changes every day. In addition, the establishment offers delicious revisited brunches on Saturday and Sunday.
To drink, there is an extensive wine list with many suggestions. The house can offer you all types of cocktails. The place is ideal for a 5 à 7 or for any event that deserves to be celebrated around a good table with a proper feast! The chic Old Montreal establishment lends itself well to all kinds of occasions and events: birthdays, business lunches or a casual group evening with lots of ambiance – for those looking for a quiet evening, we suggest you check out our list of Montreal restaurants where you can hear yourself talk.
"It's always crowded at Holder. I like the vibrancy of the place, the ambiance. It's great for going out," says Maurice Holder. We like the festive atmosphere, the lobster ravioli (!) and the impressive bar. Holder is an institution that never goes out of style!
Written by Sophie Monkman
Photography by Restaurant Holder