Where to go for a birthday lunch in Montreal?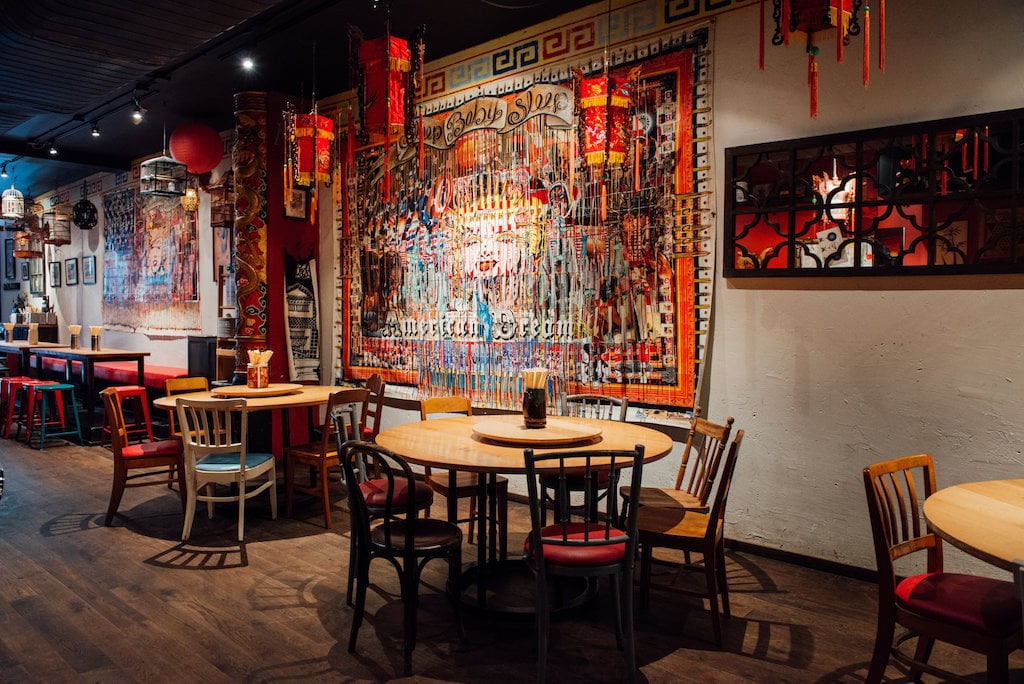 While backyard birthday parties around our uncle's above-ground pool are memorable, sometimes we want to treat ourselves a little differently. Indeed, this kind of occasion deserves a good table. Take advantage of your day and go to the restaurant to be pampered a little.
Montreal is full of amazing restaurants, perfect for celebrations. There's something for everyone's taste, from supper clubs to more traditional meals to establishments that cater to large multi-generational families.
Work, children and the thousand and one responsibilities we have to make up for on a daily basis often prevent us from gathering all our loved ones for a birthday dinner. Moreover, dinners at the restaurant usually end late. Here's a solution: go for lunch instead.
Lunch is an ideal way to get together to celebrate a birthday. Take half a day off work or extend your break time by an hour so you can get to the event. It is important to note that if the birthday party is organized at the last minute, you will have a better chance of getting a table at the celebrant's favourite restaurant. The best part is that the children will be at school or daycare, so it's a bit of a break. Don't forget that you won't have to pay for a babysitter!
However, there is one question on everyone's mind: where to go for a birthday lunch in Montreal?
We've put together a list of recommendations for you. Our selection features restaurants that are open for lunch service. It also includes restaurants in all four corners of the city and various types of cuisine.
Wishing you a memorable birthday lunch!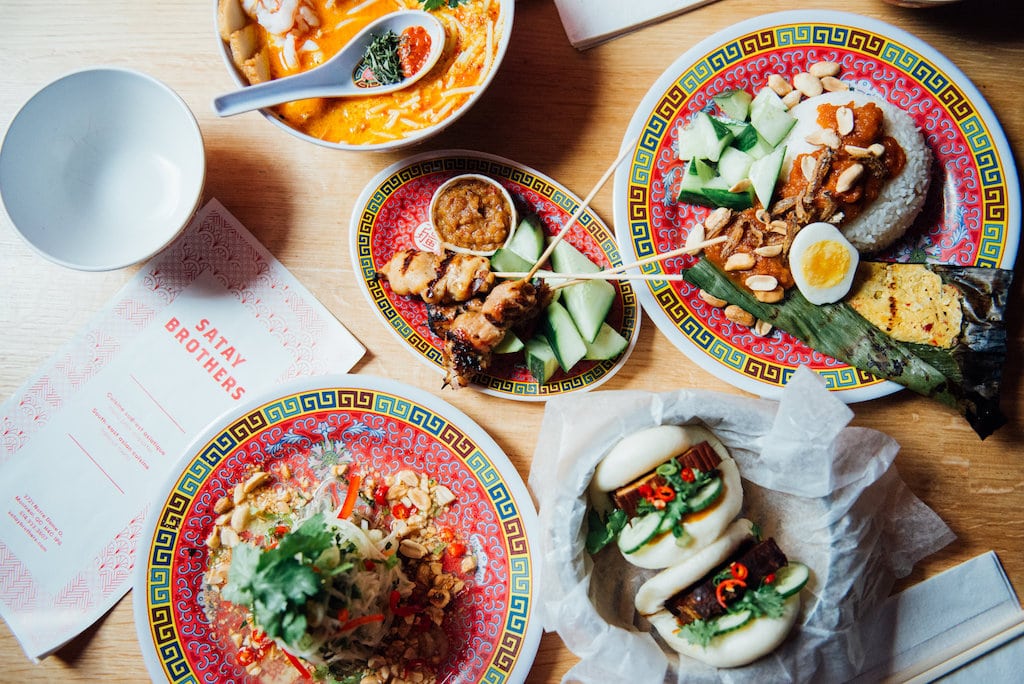 Satay Brothers
The Satay Brothers project is a charming and entertaining place where you can savour dishes that transport you far from the cold Quebec winter.
3721 Rue Notre-Dame Ouest
Montréal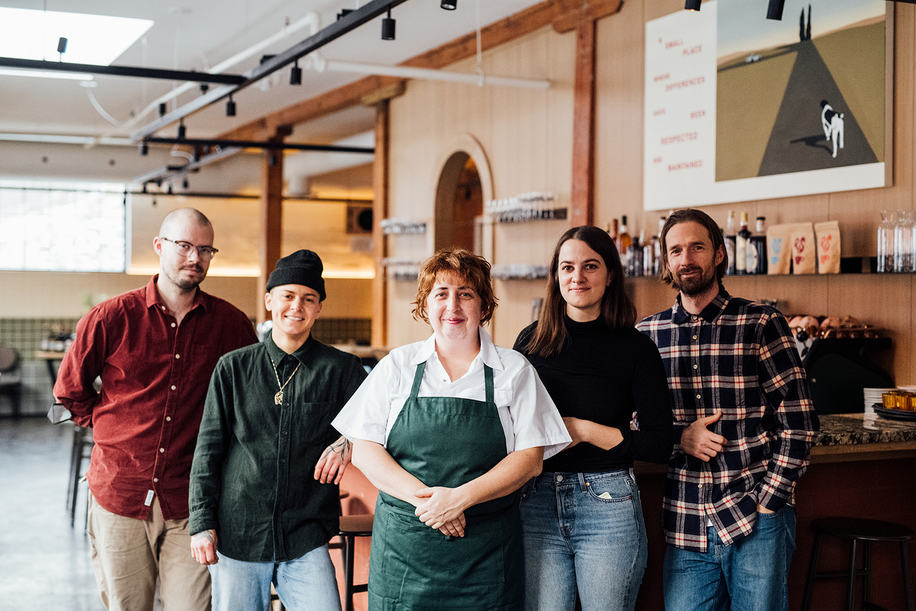 At Gia you can enjoy traditional Abruzzo grilled meats and a fine selection of Italian natural wines.
1025 Rue Lenoir
Montréal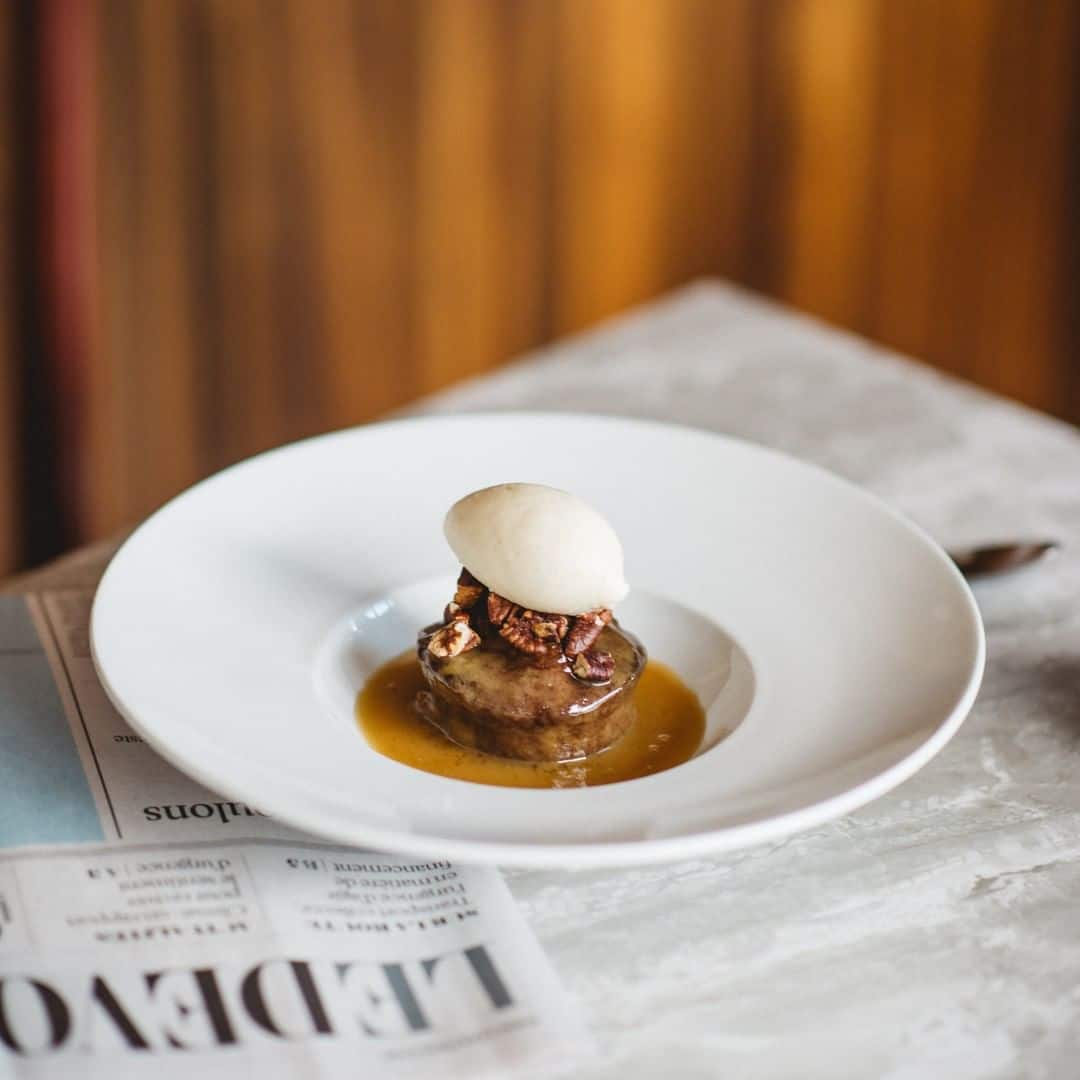 The Montreal institution Leméac is a chic French brewery—one of the best—that has recently passed the 15-year mark. Still going strong, the popularity of the address reflects the owners' concern to satisfy their customers and offer a quality product.
1045 Avenue Laurier Ouest
Montréal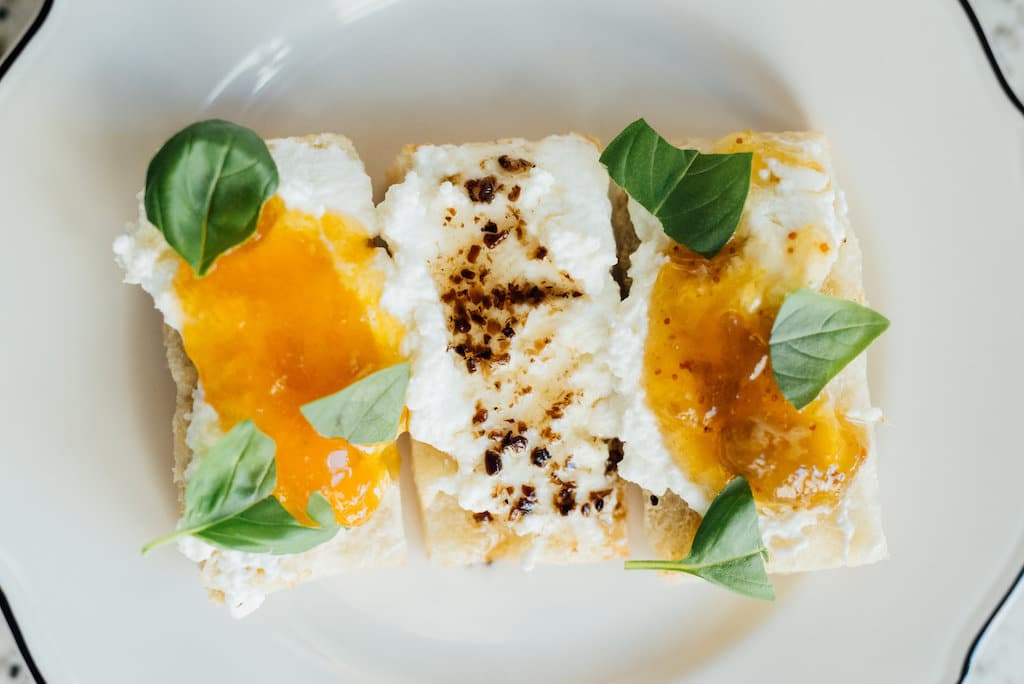 Every day, the house prepares its own focaccias. These oven-baked flatbreads are offered with your choice of spread (truffle honey, fig or apricot jam) and ricotta cheese. The rest of the menu is designed to showcase excellent local and Italian products.
988 Rue Ottawa
Montréal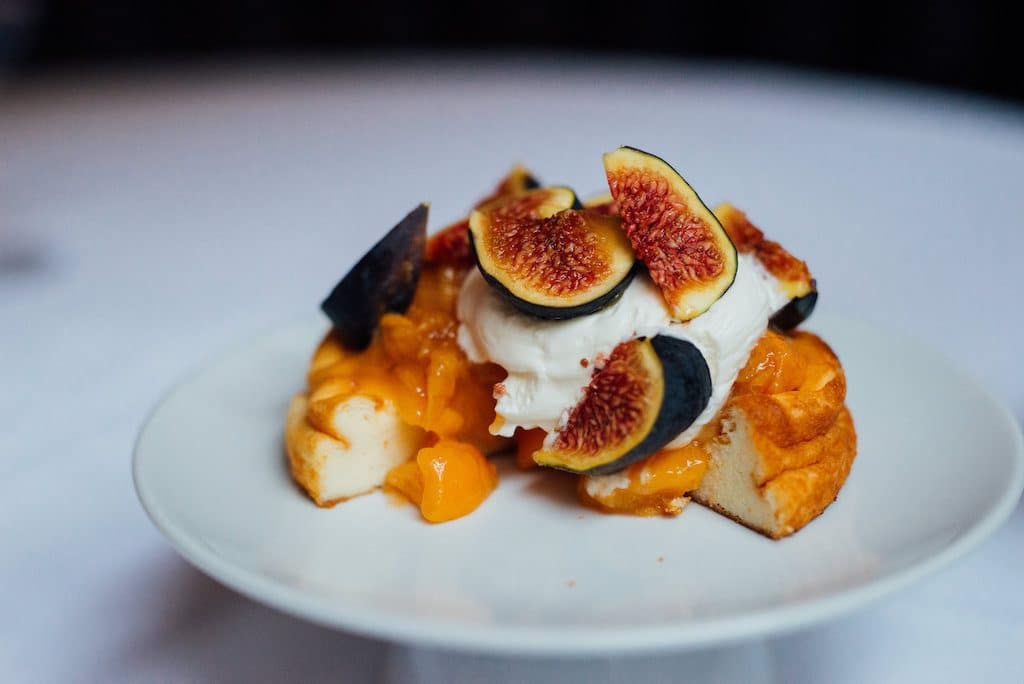 Monarque's menu is truly delicious. Jérémie Bastien is the creative head of the restaurant, and it is with great finesse that he offers a delicious and carefully prepared classic French-inspired cuisine.
406 Rue Saint-Jacques
Montréal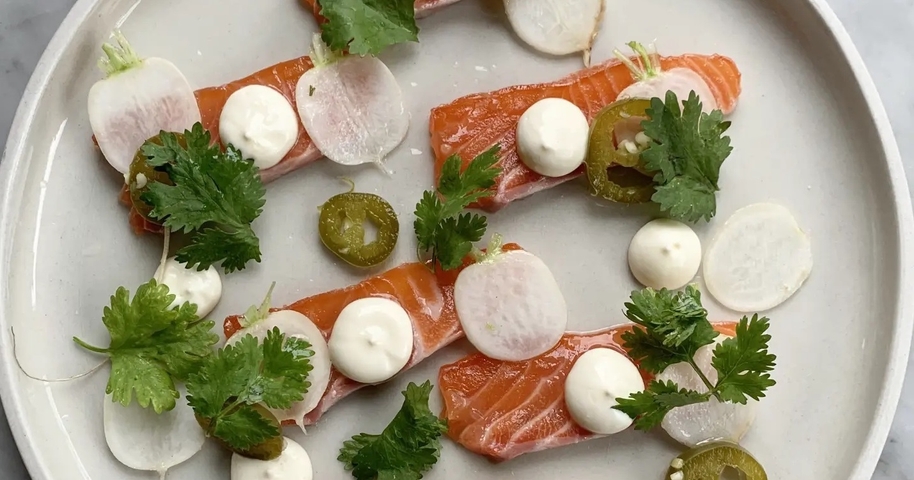 The recommended approach at Mélisse is to share several small dishes. Their delicate mezzes are each as comforting, balanced and fresh as the next.
719 Rue William
Montréal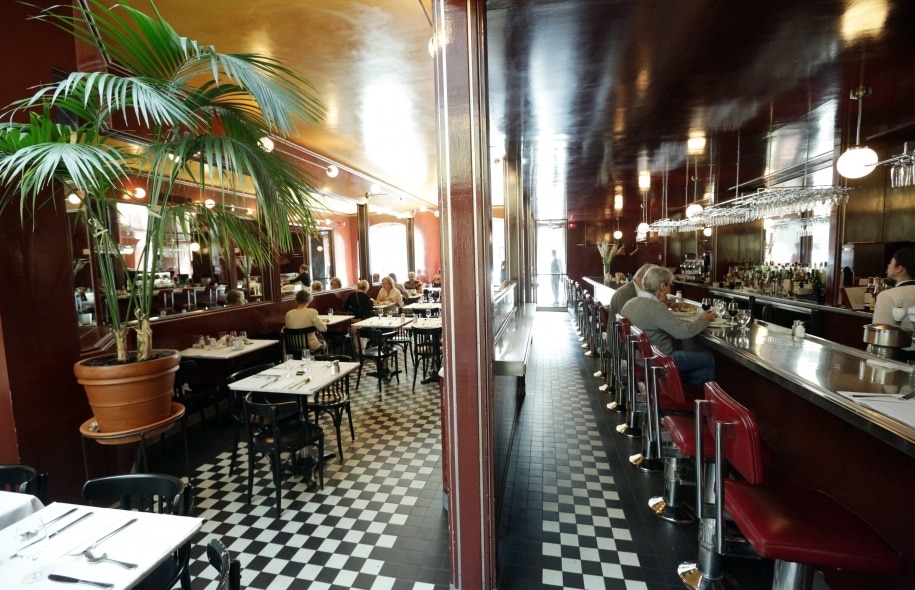 L'Express
L'Express is a staple institution in Montreal, and one of the best French restaurants in town! A well-known restaurant, it is a classic with an impressively consistent cuisine.
3927 Rue Saint-Denis
Montréal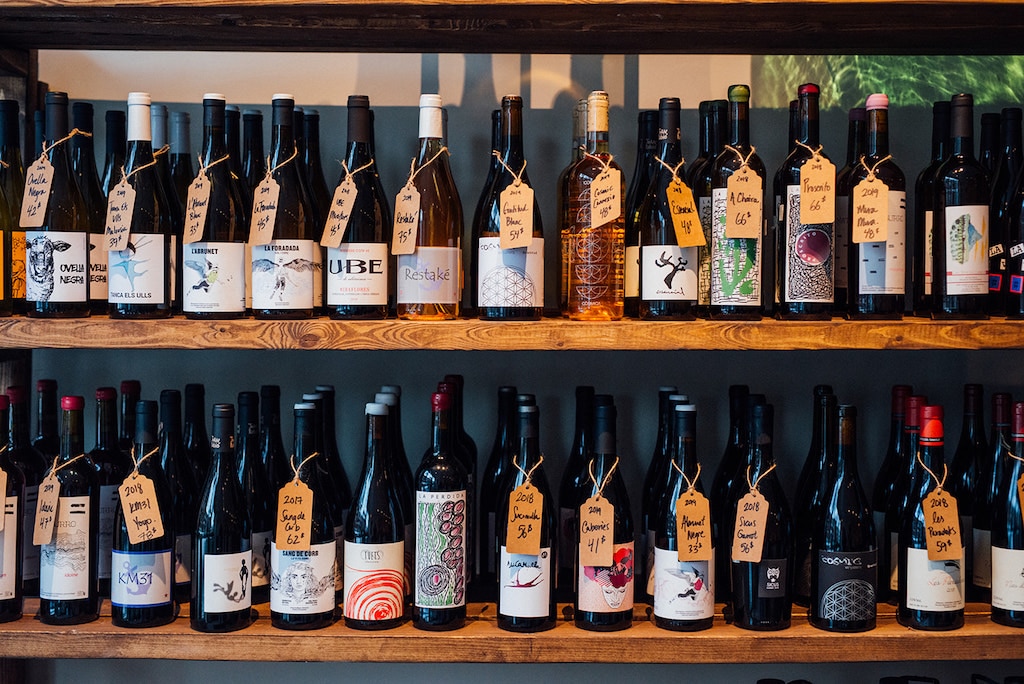 From 11 a.m. to 3 p.m., Tinc Set is now offering a lunch menu that features bocadillos (small sandwiches that Spaniards love so much), lovely preserves, as well as tapas and platillos that change according to arrivals.
1233 Avenue Lajoie
Montréal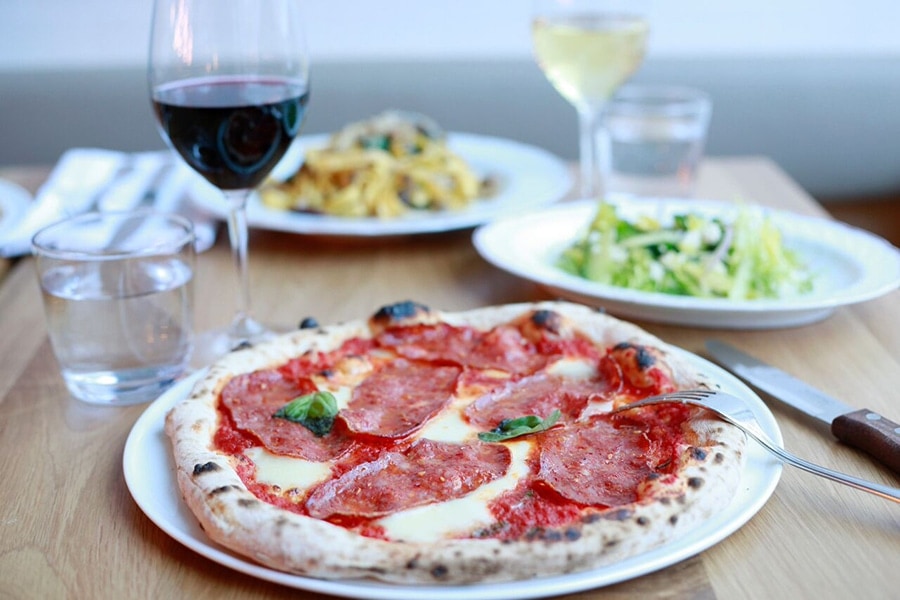 We eat at Fiorellino as we eat at nonna's; traditional and authentic Italian dishes with flavourful fresh products, all in simplicity.
470 Rue De La Gauchetière Ouest
Montréal
See on map
3721 Rue Notre-Dame Ouest Montréal H4C 1P8
1025 Rue Lenoir Montréal H4C 2Z6
1045 Avenue Laurier Ouest Montréal H2V 2L1
988 Rue Ottawa Montréal H3C 1S3
406 Rue Saint-Jacques Montréal H2Y 1S1
719 Rue William Montréal H3C 1N9
3927 Rue Saint-Denis Montréal H2W 2M4
1233 Avenue Lajoie Montréal H2V 1P2
470 Rue De La Gauchetière Ouest Montréal H2Z 1E3