Cafés that are open late: Life-saving spots when you need them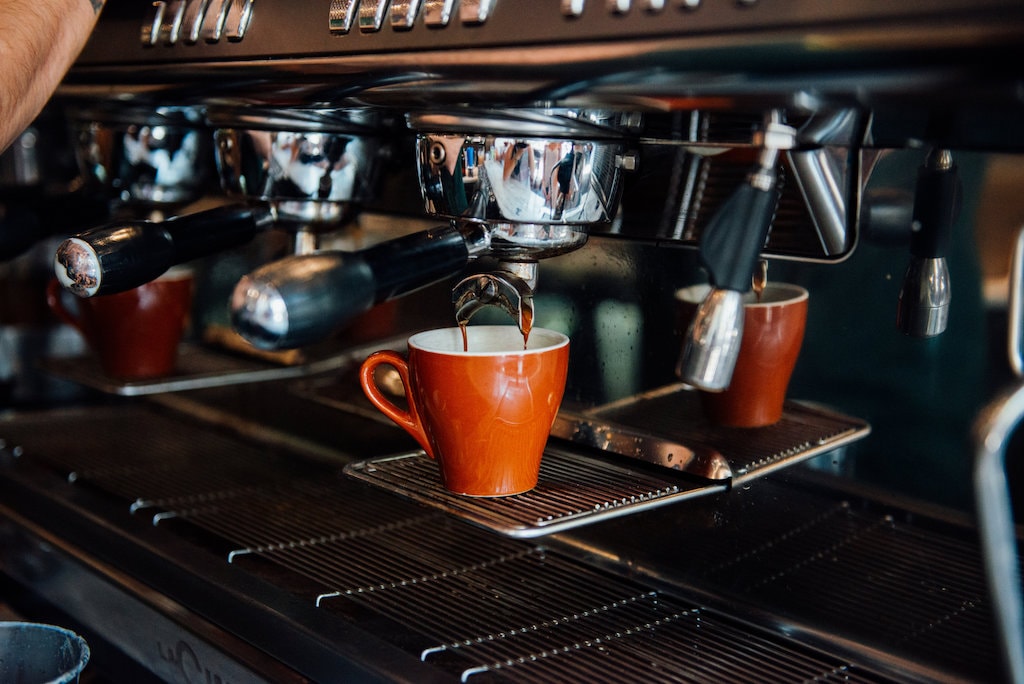 When you're studying, it's often a good idea to get out of your apartment or the library and give yourself a change of scenery. Coffee shops are popular for students and workers alike to sit and read, write, or study without feeling too reclusive from the rest of society. After all, isn't caffeine the main fuel for students? So what better place to settle in than in a lively place where caffeinated beverages flow freely?
For those who don't have time to eat, coffee shops are a good place to grab a bite in between classes. But where are the late-night cafés in Montreal? If your study nights tend to stretch later and later into the evening, this list is for you!
Montreal is full of independent cafés that are perfect for studying and working, but few are open late. Here are our suggestions for late-night cafés that are perfect for end-of-term study sessions.
Do you feel like studying in a bright and inspiring setting? Check out our list of the most beautiful cafés in Montreal. At the end of the winter session, there's nothing better than sitting on a sunny terrace and enjoying a well-deserved drink while studying.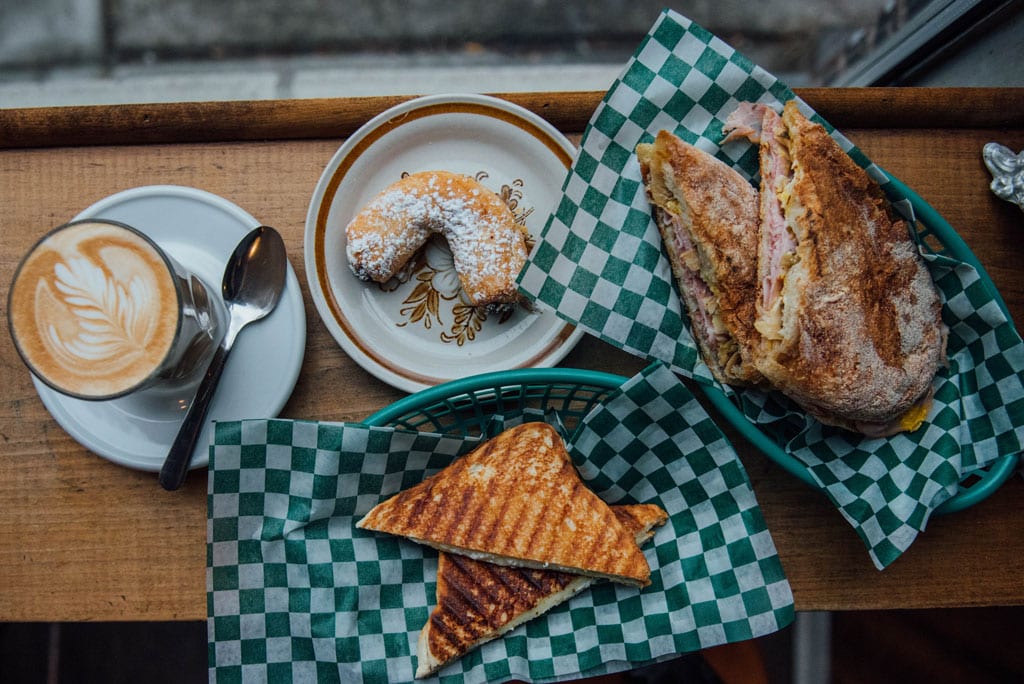 A few steps from the Jean-Talon Market is Café Ferlucci, a friendly place where you can enjoy excellent Italian coffee. It has a young clientele, dynamic baristas and a very welcoming retro decor. The establishment also serves good sandwiches and a few sweets, perfect to accompany study or work sessions. Café Ferlucci is open every day from 7am to 9pm.
432 Rue de Castelnau East
Montréal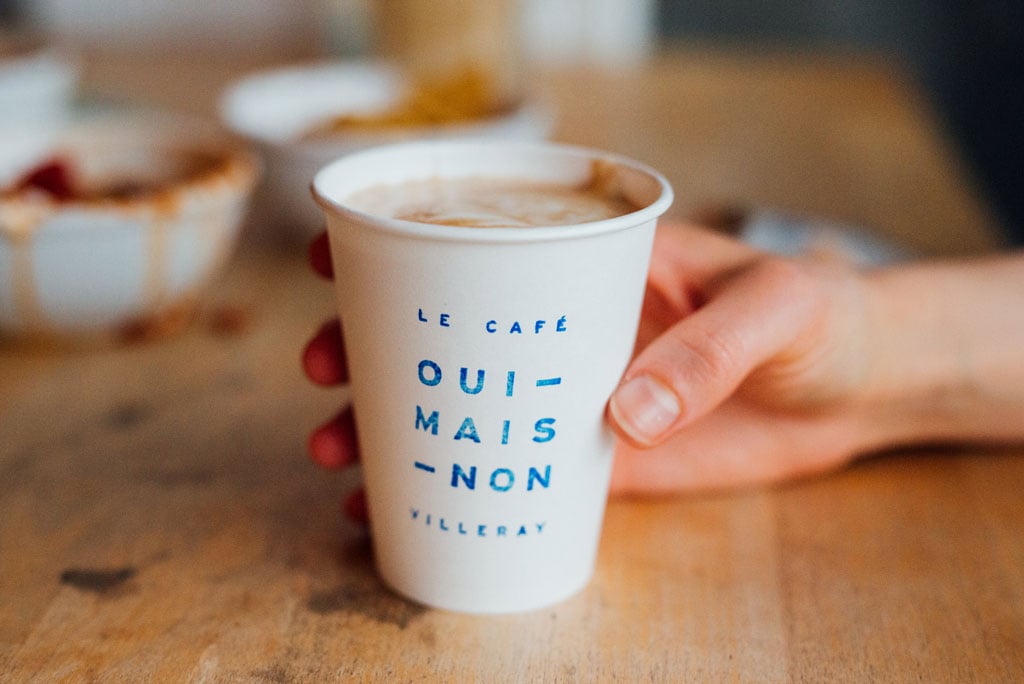 Oui Mais Non is a charming and inviting café on Jarry Street in Villeray. Open 7 days a week from 7am to 11pm, the establishment welcomes students, workers, friends and families of the neighbourhood in its large retro space. In addition to its patio in the summer, Oui Mais Non has several spaces, including a basement (that reminds us of our parents' basements)! In addition to offering spaces to rent for groups for $15/hour, the café serves good coffee, pastries from Arhoma bakery, light meals and some Québécois beers.
72 Rue Jarry Est
Montréal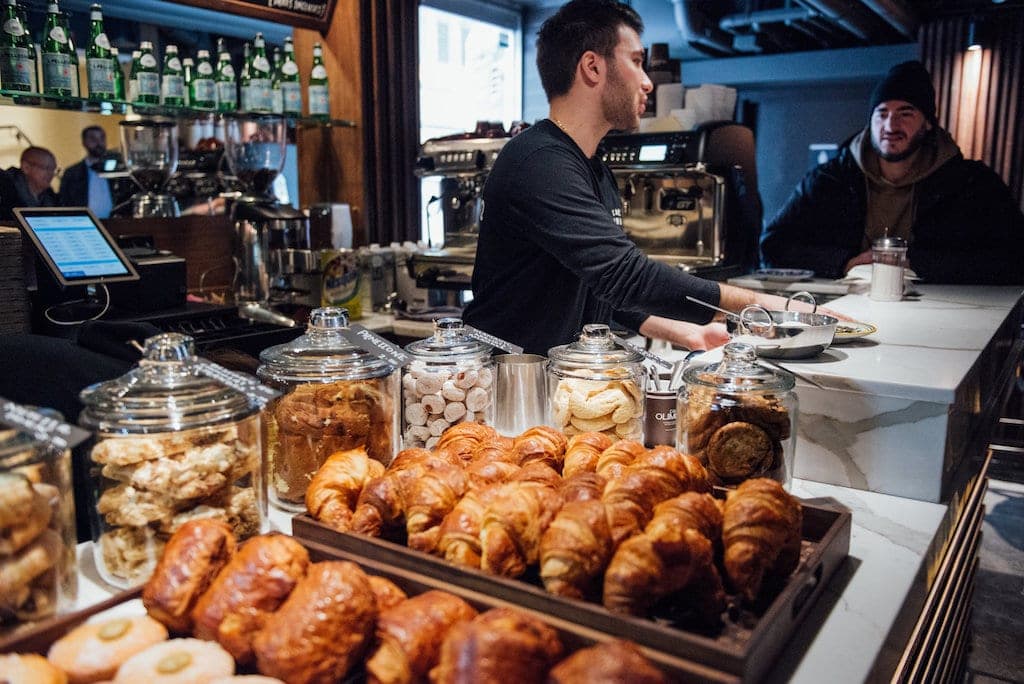 Café Olimpico was opened in 1970 by Rocco Furfaro and has been a Mile End institution ever since. Originally opened as a neighbourhood sports bar, it is now a popular landmark for locals. Although the café is often very busy, you can settle in to study or work 7 days a week from 7am to midnight. We like its friendly employees, its low prices, and the address is on our list of the most beautiful café patios in Montreal.
124 Rue Saint-Viateur Ouest
Montréal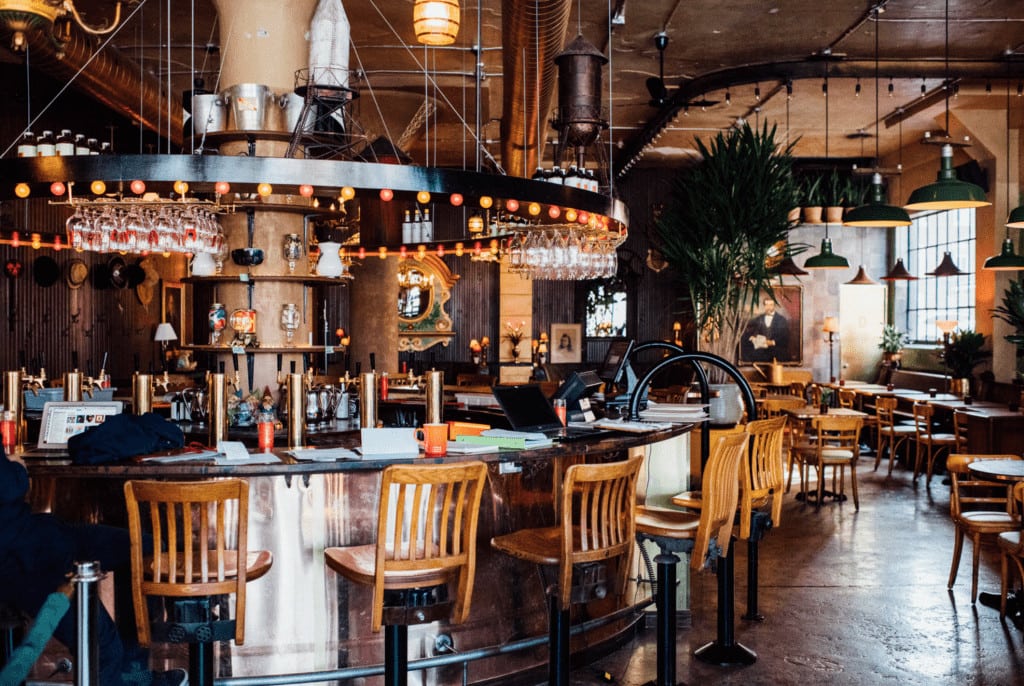 Since March 2017, the café-bar Darling welcomes its customers, day and night, in an enchanting and festive space. Part of our list of the most beautiful cafés in Montreal, Darling offers a unique atmosphere and is open every day until 3am. The establishment serves good Pilot coffee, good pastries, a short menu of small dishes and artisanal spirits. Note however that the address becomes very festive in the evening; so if you work well with lots of bustling energy and activity, this place is for you!
4328 Boulevard Saint-Laurent
Montréal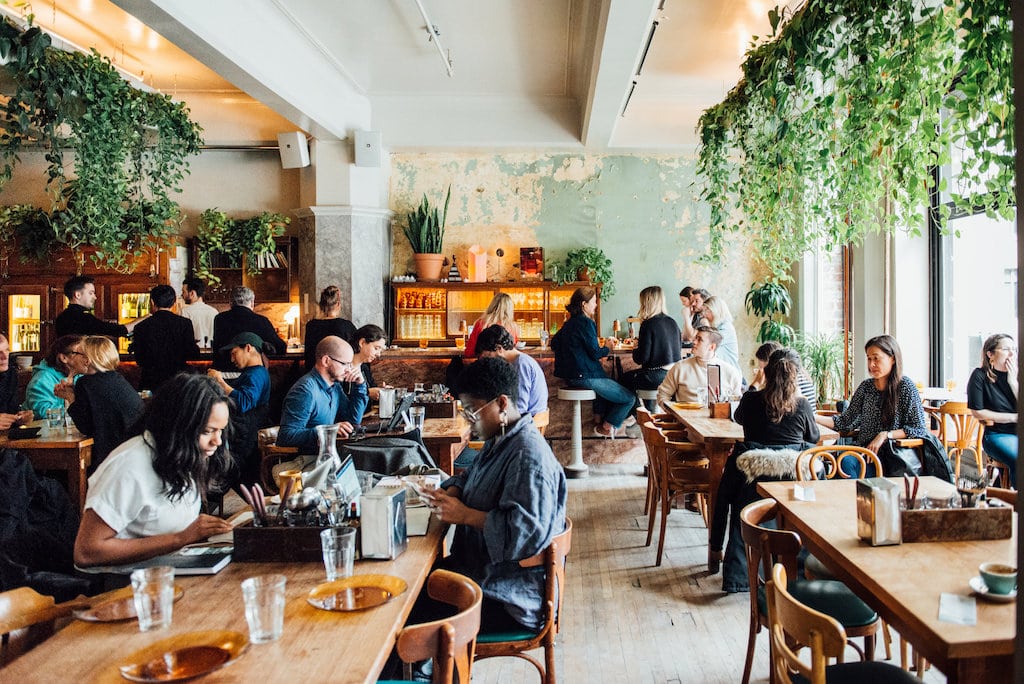 Café Parvis is by far one of the most beautiful cafés in Montreal! Their lovely space welcomes customers morning and night with a varied, affordable and generous menu. The coffee is excellent, the pastries and cakes are perfect to accompany a study or work session. Le Parvis is open Tuesday to Saturday until 11pm and Sunday until 3pm, and offers a conference room that can be rented, for up to 10 people.
433 Rue Mayor
Montréal
La graine brûlée
Opened since July 2016, La Graine brûlée is an unconventional and very colourful café on Sainte-Catherine Street East! The atmosphere is warm and particularly fun. From the same owners as the café Oui mais non, the establishment offers a similar menu to its predecessor: simple small dishes, pastries from Arhoma, and very good coffees. Open every day until 11pm, two work spaces for groups can be rented for $15/hr.
921 Rue Sainte-Catherine Est
Montréal
See on map
432 Rue de Castelnau East Montréal H2R 1R3
72 Rue Jarry Est Montréal H2P 1T1
124 Rue Saint-Viateur Ouest Montréal H2T 2L1
4328 Boulevard Saint-Laurent Montréal H2W 1Z3
433 Rue Mayor Montréal H3A 1N9
921 Rue Sainte-Catherine Est Montréal H2L 2G2