The Best Boozy Brunches in Montreal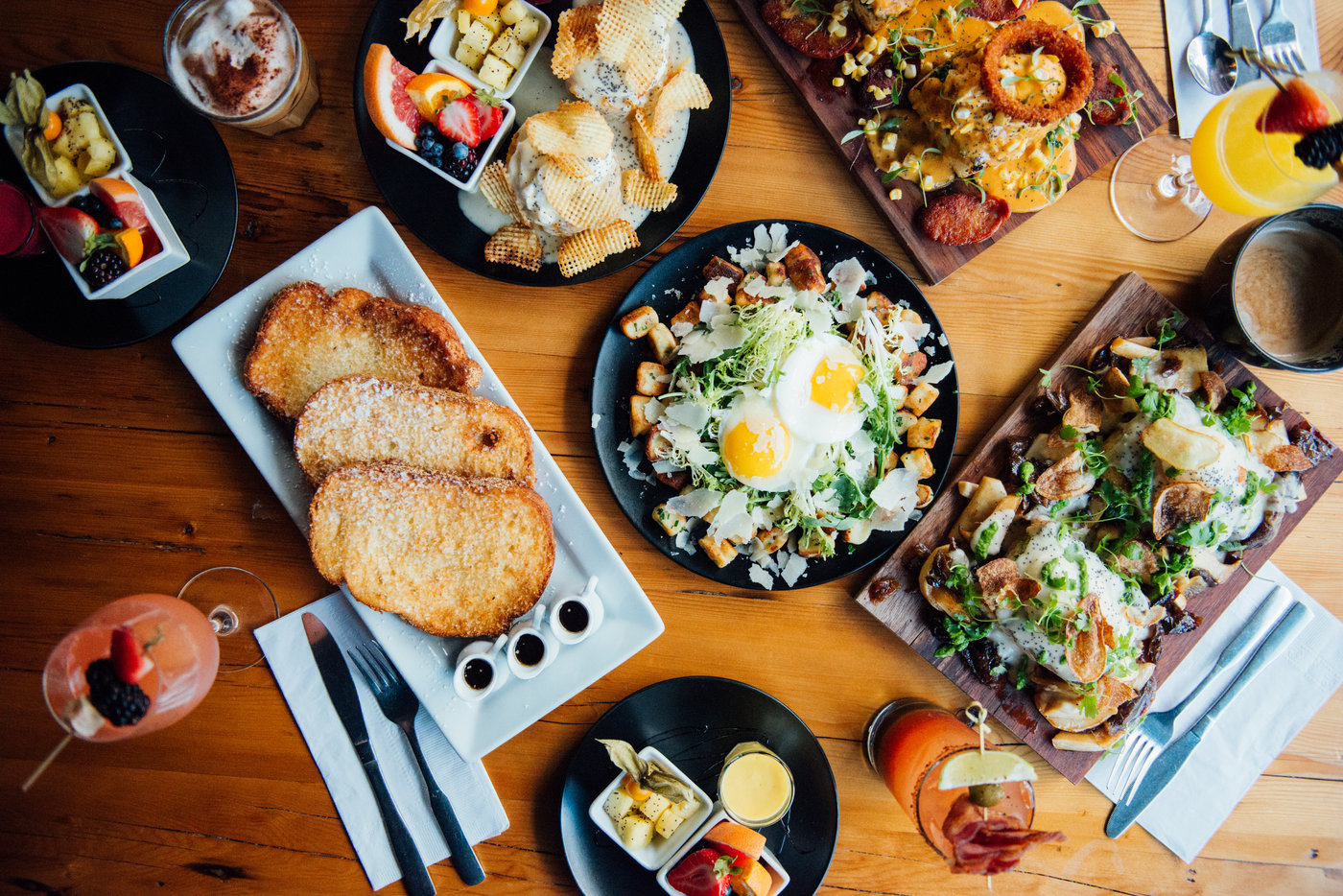 Montreal's food scene is creative, diverse and offers unique experiences to suit all tastes. Weekends are synonymous with relaxation and quality time with friends or family to enjoy these experiences.
We've already compiled our list of the best brunches in Montreal, places to brunch with the kids and places to brunch every day of the week. When you've got the time, it can be nice to extend your brunch with a few mimosas or cocktails and spill over into lunch. Whether it's for a celebration, a birthday or simply to enjoy with friends, any occasion is a good one to sit down and toast the weekend.
So, for the bon vivants and lovers of a boozy brunch, here's a list of the best places to brunch, with a mimosa (or two) in hand.
See on map
244 Rue Saint-Jacques Montréal H2Y 1L9
989 Boulevard Saint-Laurent Montréal H2Z 1J4
4552 Rue Saint-Denis Montréal H2J 2L3
1840 Rue Beaubien Est Montréal H2G 1L6
6270 Boulevard Monk Montréal H4E 3H7
4450 Rue Notre-Dame Ouest Montréal H4C 1S1
3001 Rue Notre-Dame Ouest Montréal H4C 1N9
1310 Boulevard de Maisonneuve Est Montréal H2L 2A5
200 Rue Beaubien Est Montréal H2S 1R4
3619 Rue Saint-Denis Montréal H2X 3L6
5201 Boulevard Saint-Laurent Montréal H2T 1S4
4328 Boulevard Saint-Laurent Montréal H2W 1Z3
3981 Rue Notre-Dame Ouest Montréal H4C 1R2
52 Rue Saint-Viateur Ouest Montréal H2T 2K8
1414 Rue Notre-Dame Ouest Montréal H3C 1K8