Where to Eat Alone: the best restaurants to take yourself on a date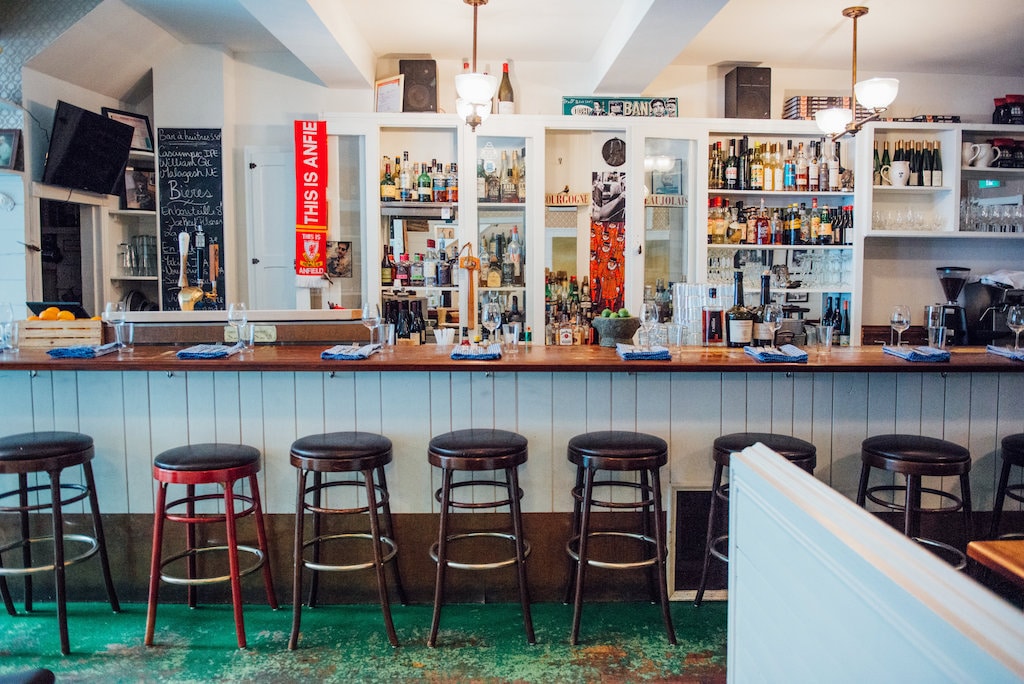 Sitting down at a restaurant and looking at diners around you, it often feels like the world has been overtaken by couples. Fear not. The truth is that people are eating alone more and the restaurant industry is seeing a surge in single diners. According to an OpenTable analysis, reservations for one have increased in popularity by 85% since the year 2015! An evolution in the restaurant industry, people are (finally) starting to confront the stigmas of eating alone. Things are changing for those of us lone wolves, and we can finally grab a bite without fear of judgment – hallelujah! 
With Valentine's Day on the Horizon and the 'treat-yourself' mentality that we have adopted, we decided to compile a list of our top recommendations for where to go if you plan to eat alone. There's no need to duck your head when requesting a table for one – these restaurants are all perfect for a one-man date night! For all lovers of great food, good service and a little alone time, this list is for you.
Whether you are just stopping in for a quick lunch during the middle of your busy work day, taking some time to treat yourself to a nice date-night, or merely got caught by an unexpected hunger pang while you were out and about, there will be an address for you on this list.
If you are looking for other gourmet suggestions as a solo diner, you may want to check out our list of the best bars that serve great food, or our list of our favourite healthy restaurants to get back on track.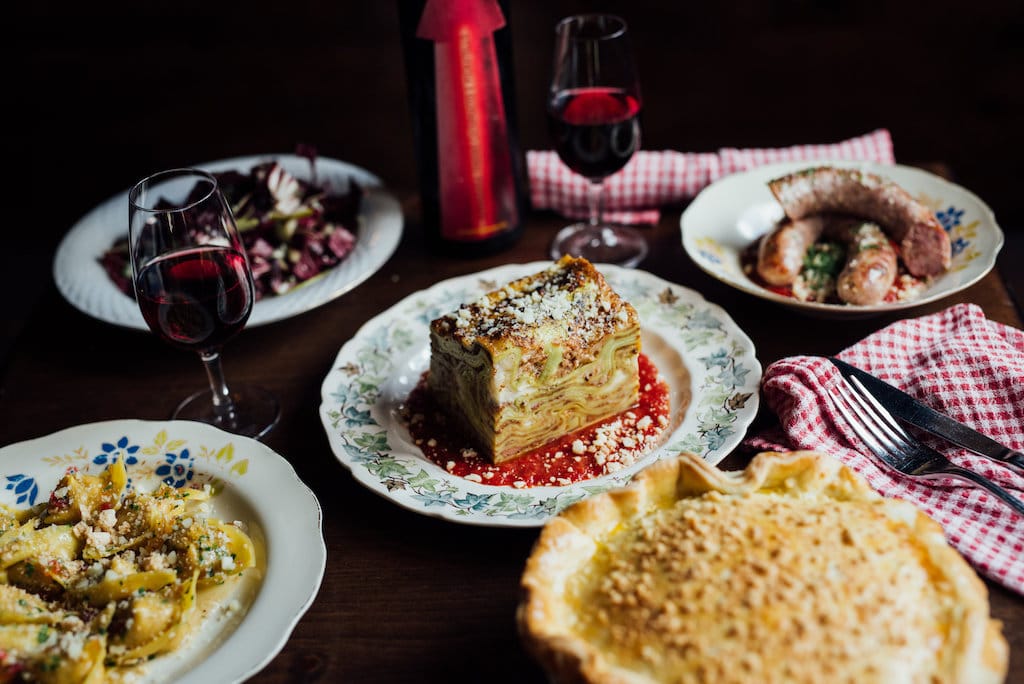 This English gastro-pub is a great spot to eat in style if you're dining solo. The kitchen is run by the talented chef Derek Dammann, putting Maison Publique amongst the top 100 restaurants in Canada. Cozy vibes and an extensive and comforting menu will ensure that you feel right at home when dining alone. The menu is focused on simplicity and quality, and the execution is always reliable. If you're looking for somewhere where you can count on great food, good service and a welcoming environment for a solo diner, Maison Publique is the restaurant for you.
4720 Rue Marquette
Montréal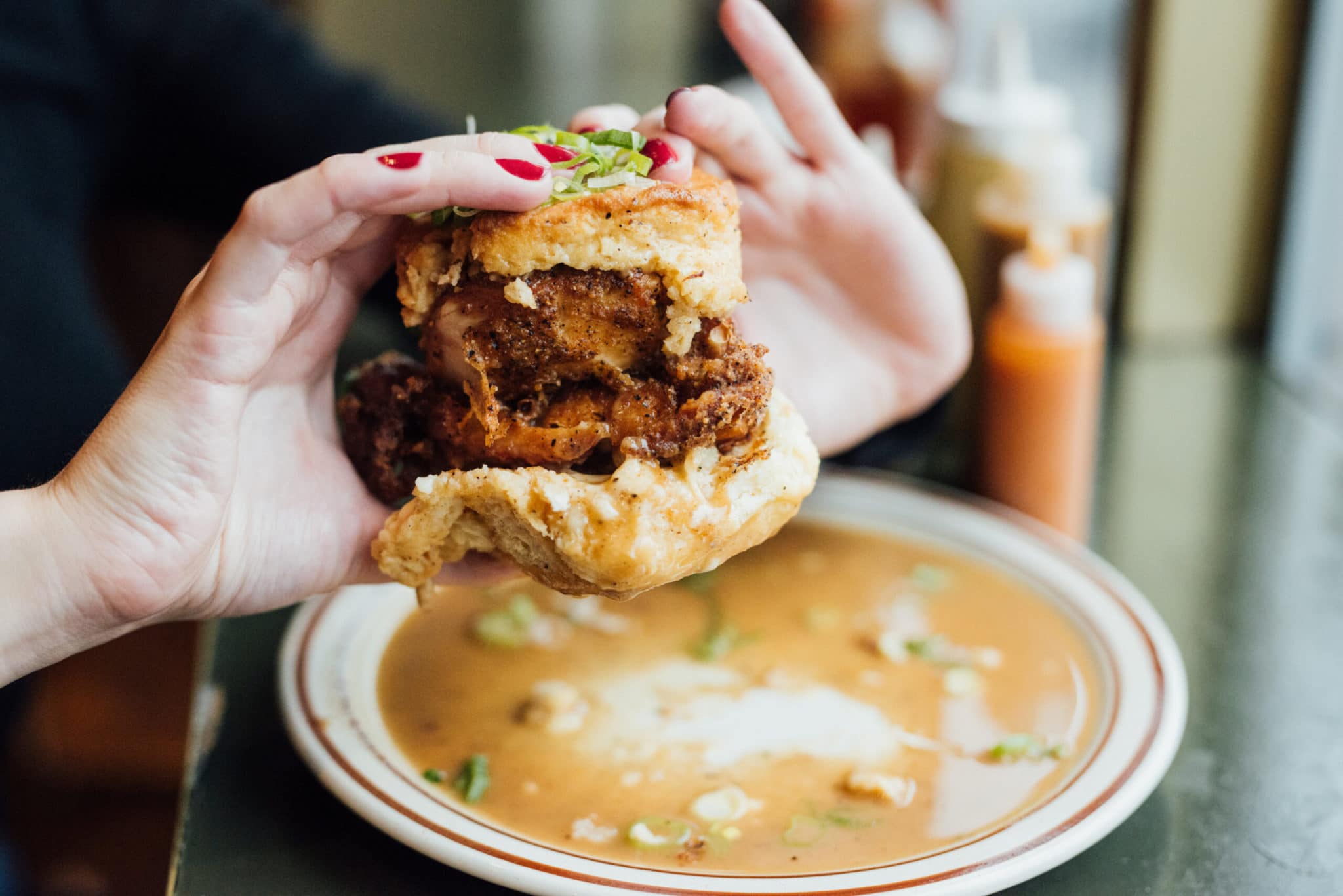 The delicious South American cuisine of Dinette Triple Crown will give you a sanctuary from the cold Montreal winter. Here, you can enjoy a simple meal at the bar or in the dining room, both perfect if you're dining solo! The menu offers generous and flavourful dishes ranging from fried chicken to homemade macaroni and cheese. Everything is made fresh and in house! The space is charming and quirky, designed with an old school feel and attention to detail.
6704 Rue Clark
Montréal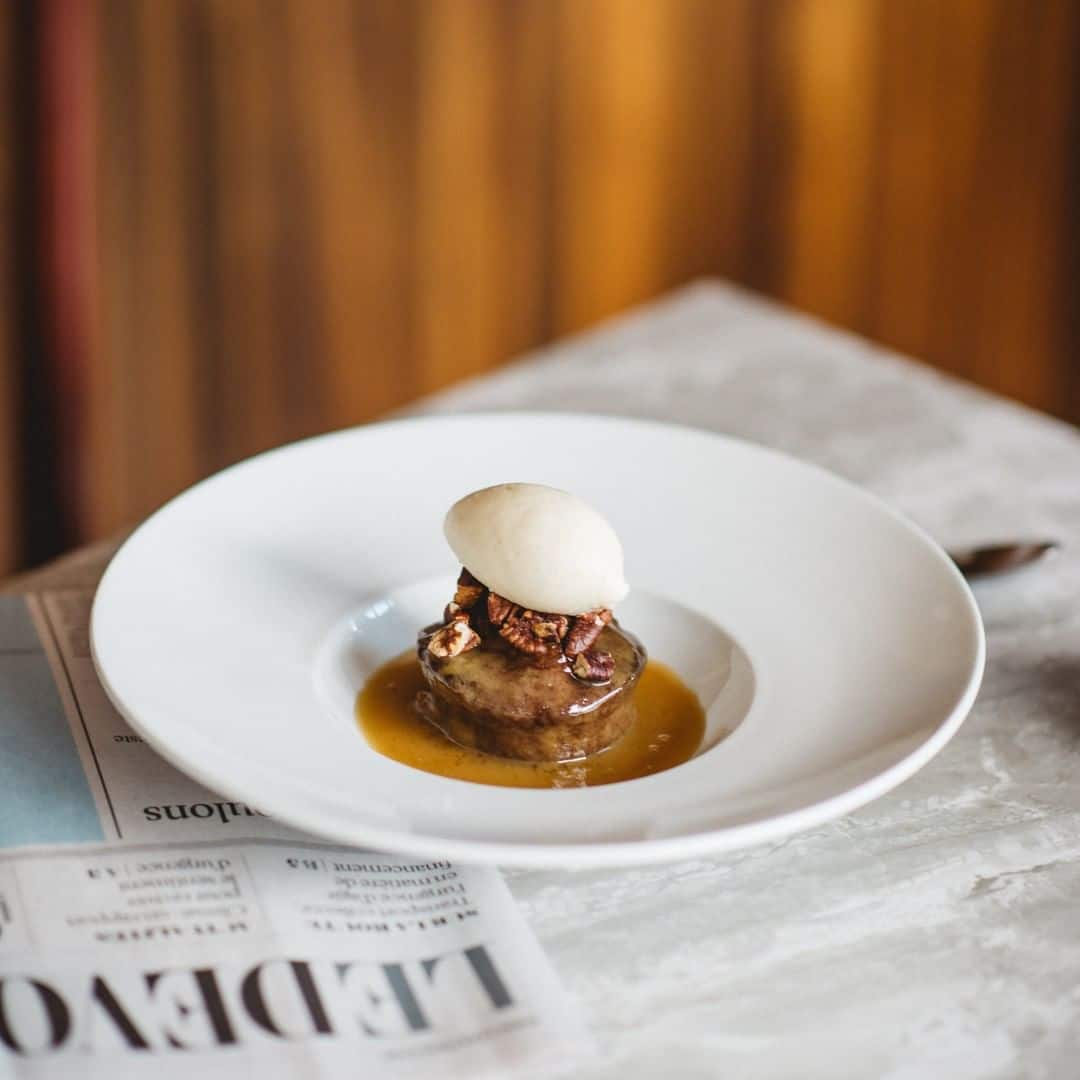 A classic French Brasserie- Leméac has been serving delicious French classics for over 15 years. The menu was a collaborative effort between some of the city's top chefs, and the outcome was superb. Better yet, the kitchen emphasizes organic and local ingredients, so your meals will be flavourful and top quality! The decor of the restaurant is sleek and chic while keeping an easygoing charm. It's the perfect spot to munch in the afternoon or evening, and welcomes parties of one with open arms.
1045 Avenue Laurier Ouest
Montréal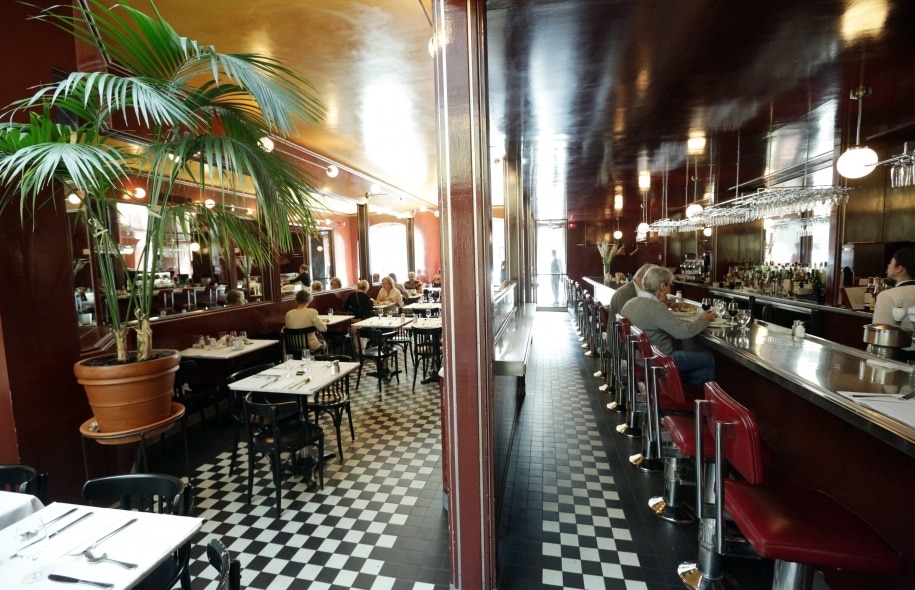 L'Express
If you're looking to feel like a true Montrealer, come have lunch alone at one of Montreal's most iconic restaurants! L'Express has been making its mark for almost 40 years now, and there's no sign of it slowing down. While scrupulously respecting the recipe for classic French brasserie cuisine, the menu at L'Express is both creative and festive. There's nothing we don't like about L'Express.
3927 Rue Saint-Denis
Montréal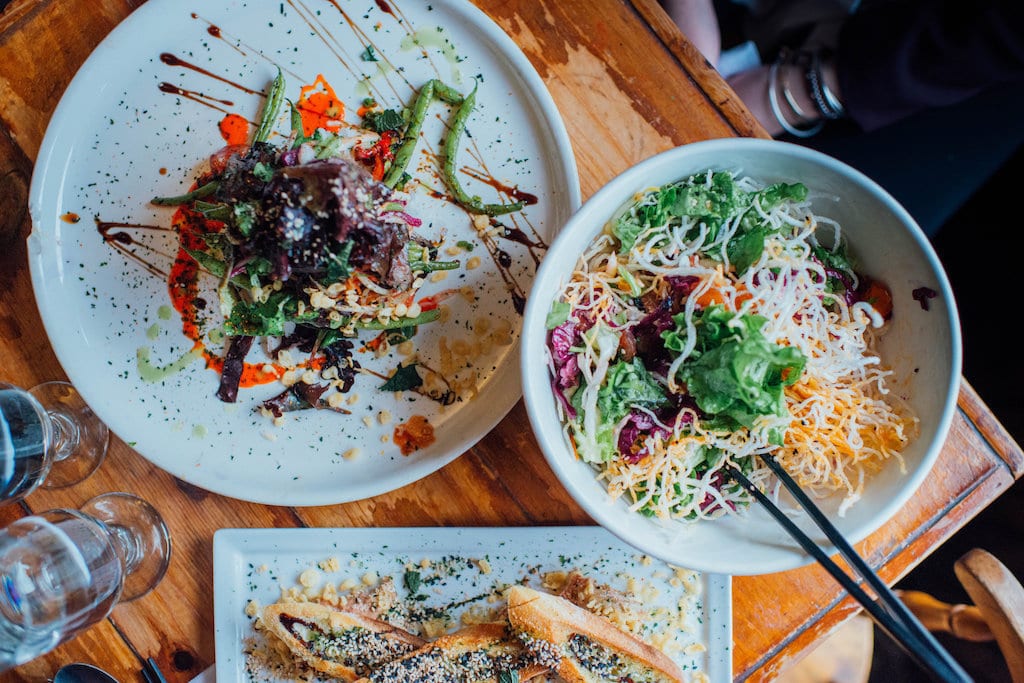 Fierce, fast, flavourful and cheap! Kazu is the epitome of a restaurant for solo diners with their small and lively dining room and impressive Japanese menu. If you can beat the lineup, Kazu is truly the perfect spot for lunch or dinner. Especially if you're a fan of steaming bowls of ramen and fresh sashimi! With good prices, large portions and a wonderfully animated team, Kazu is a must-try Montreal restaurant.
1844 Sainte-Catherine Ouest
Montréal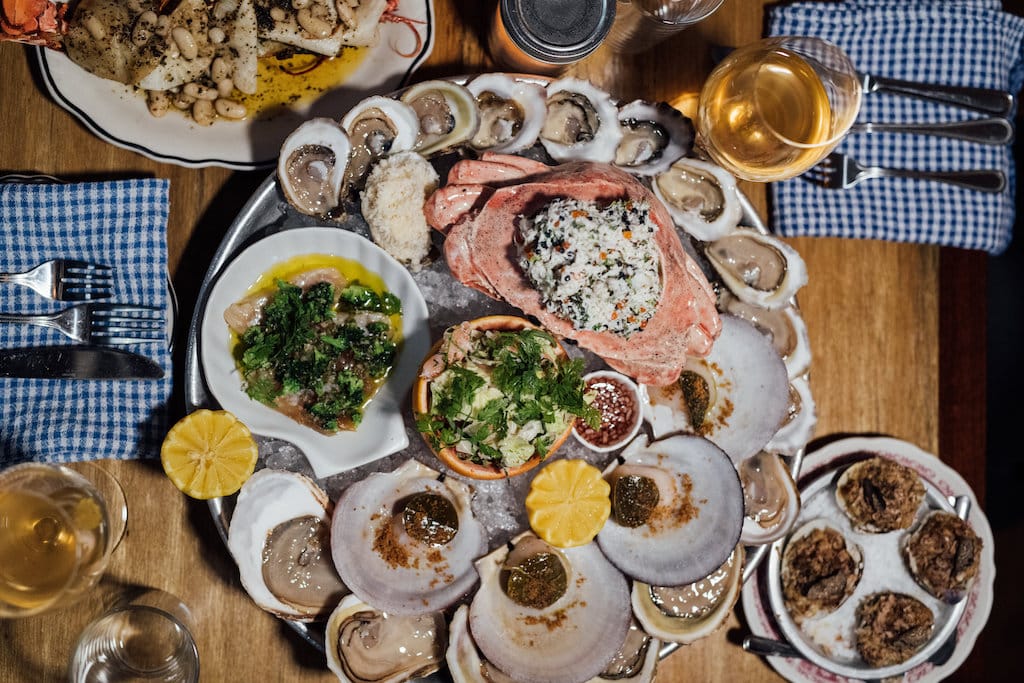 Liverpool House is a Tastet favourite- it's really that good. Even President Barack Obama and Prime Minister Justin Trudeau thought it was worth trying! With an energizing ambiance, this restaurant is a great spot to enjoy a meal by yourself while people watching in the dining room. Created by the Owners of Joe Beef, Vin Papillon, Mckiernan Luncheonette et Mon Lapin, Liverpool House lives up to its siblings in style and flavour. The menu changes frequently, and features a wide range of flavours. You won't be disappointed with a solo-date at Liverpool House.
2501 Rue Notre-Dame Ouest
Montréal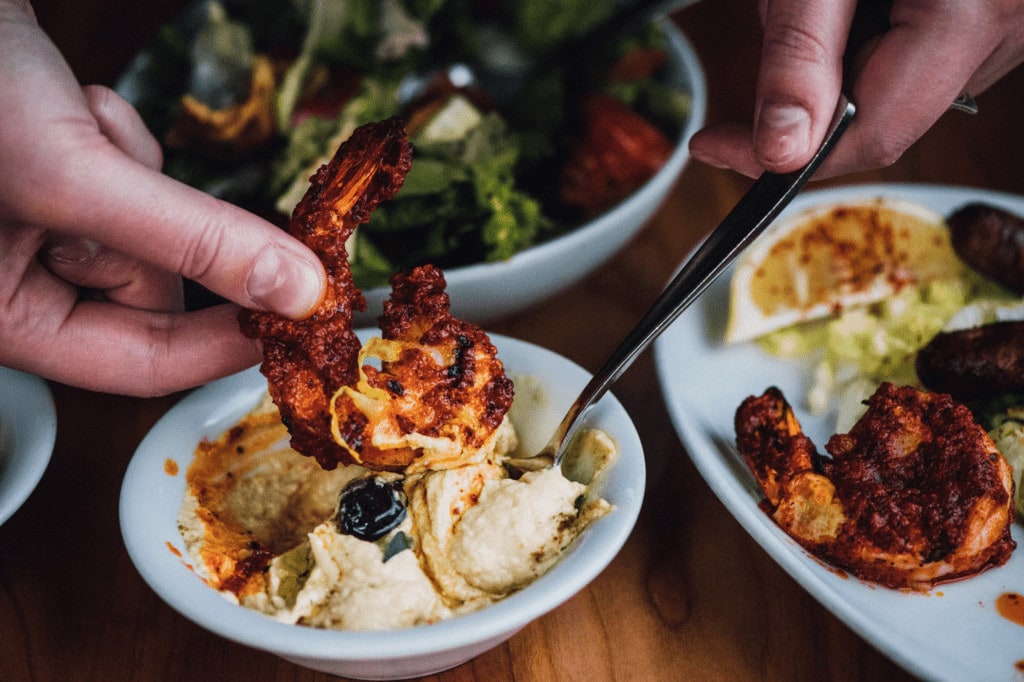 Whether you are a fan of Middle-Eastern cuisine or are a lover of good wine, Petit Alep will satisfy your cravings. Established over 20 years ago, this restaurant has brought new flavours and a fun atmosphere to the Jean-Talon area. With reasonable prices and a wide range of dishes available, a meal at Petit Alep can be made to suit any occasion- and certainly an unaccompanied meal.
191 Rue Jean-Talon Est
Montréal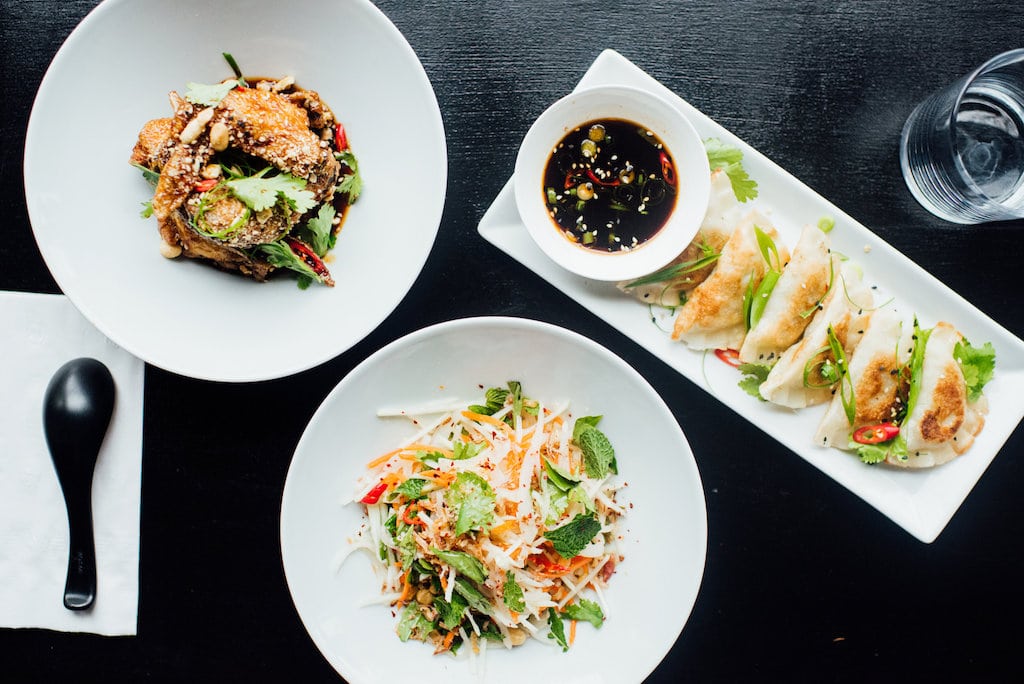 Cafeden
Vietnamese cuisine served in modern and stylish surroundings. Cafeden is an optimal spot for solo diners who are looking for a fresh and light meal at a small price. Located in the midst of Little Italy, this restaurant stands out from its surroundings- and not just because it's Vietnamese. Not only does this spot serve amazing food for a reasonable price, its staff and managers are incredibly friendly! You will always feel welcome at Cafeden, and the food and service will keep you coming back for more.
6576 Boulevard Saint-Laurent
Montréal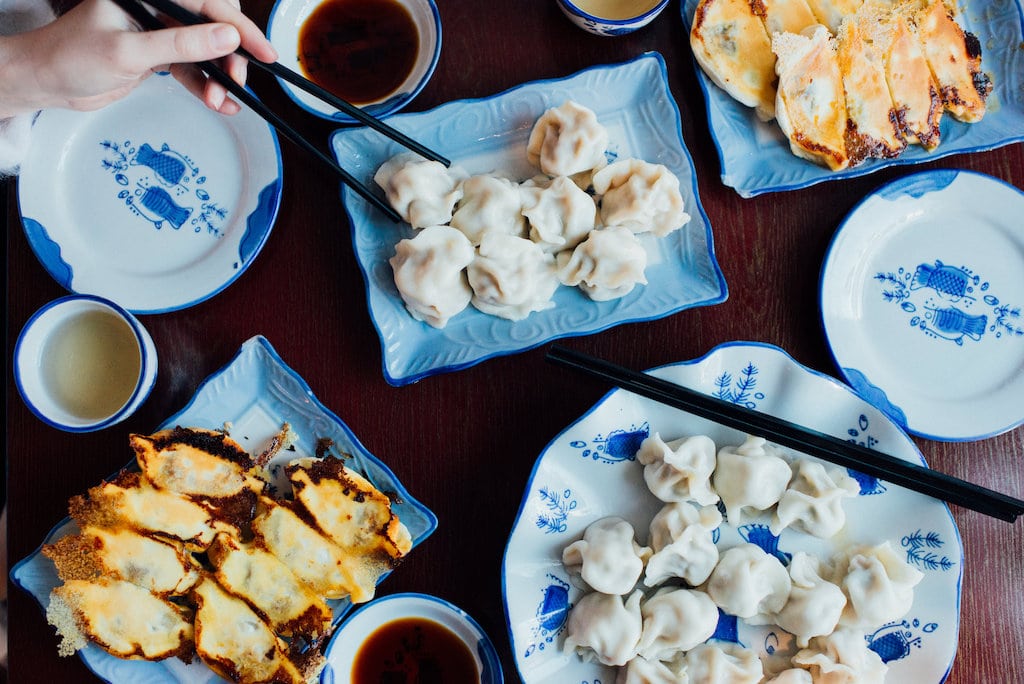 This restaurant is truly a hidden gem with some of Montreal's best Chinese dumplings! It's hard to deny that dumplings are one of the better foods to eat by yourself, which is why Mai Xiang Yuan made it onto this list. With over 35 flavours of authentic and revolutionary dumplings and a perfectly modest atmosphere, you are sure to feel satisfied. This isn't a restaurant to bring a hot date to, but it's the perfect place to indulge in some comfort food on a cold day!
1082 Boulevard Saint-Laurent
Montréal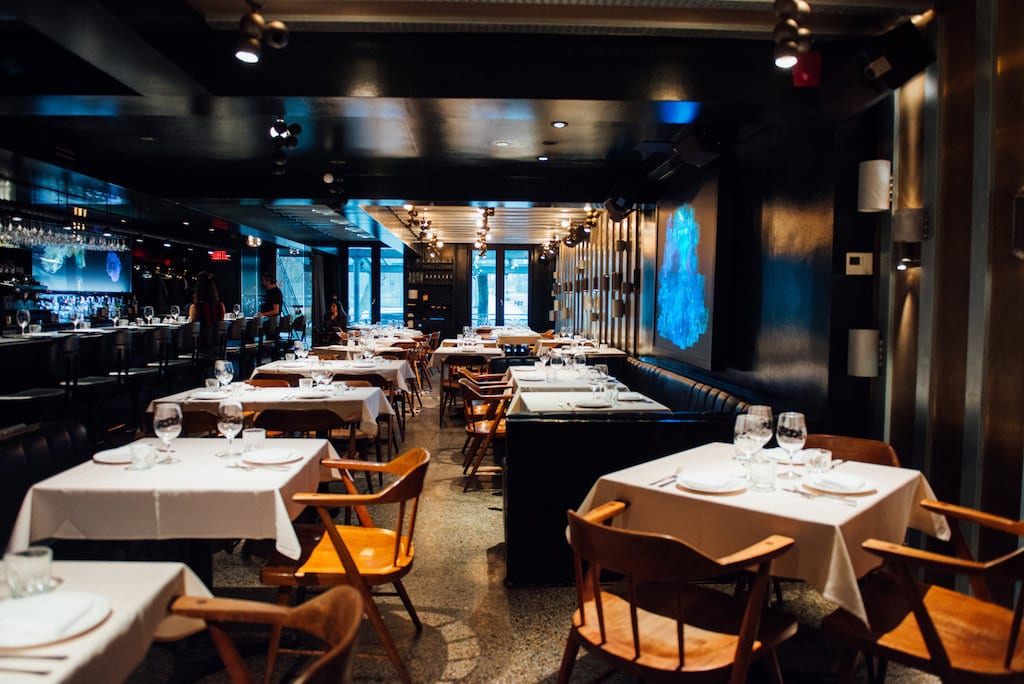 Le Filet is one of the best restaurants in Montreal, and if you're looking for some quality alone time, this is certainly the place! The brains behind this mission are none other than chef Claude Pelletier and Hubert Marsolais (of Club Chasse et Pêche, Le Serpent, and Il Miglio), so it's no wonder why we were so impressed. Expect to feast on fabulous arrangements of seafood with some Japanese influences. Le Filet is stylish, delicious, and a perfect spot for a night of self-love.
219 Avenue du Mont-Royal Ouest
Montréal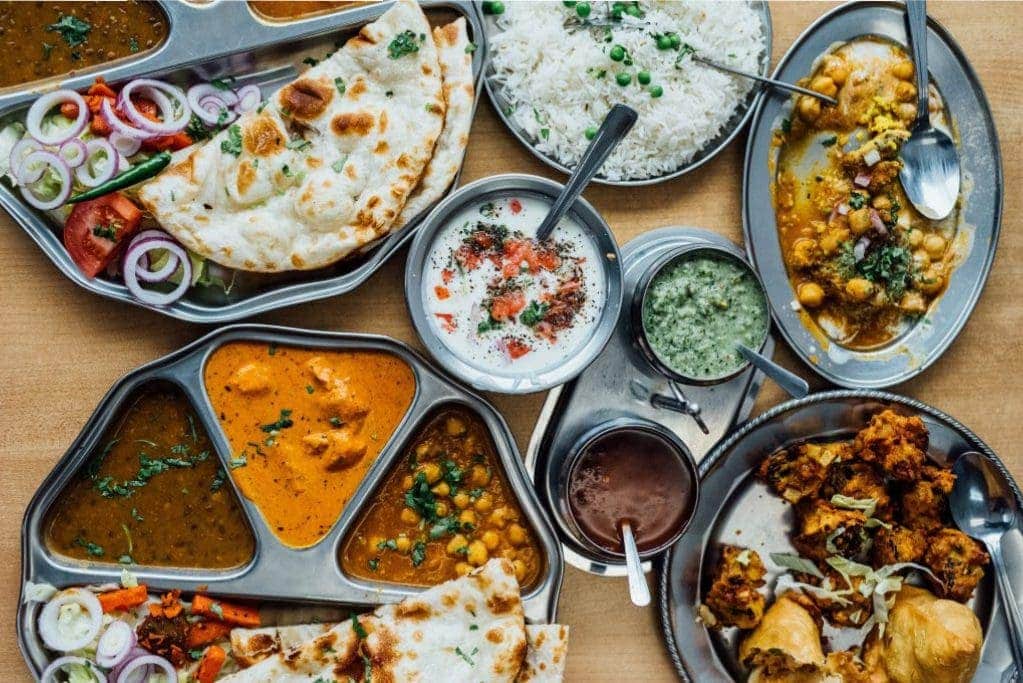 Malhi Sweets restaurant
One of the sweeter things in life- delicious and authentic Indian food! With a large menu dedicated to fine cuisine from the Punjab region of Northern India, the food here is awesome. Malhi Sweets serves comfort dishes for a great price and in charming and welcoming surroundings. The white and pink exterior will escort you off the streets and into the friendly dining room. Come treat yourself to the wafting smell of rich spices, warming platters of food and smiling faces!
880 Rue Jarry Ouest
Montréal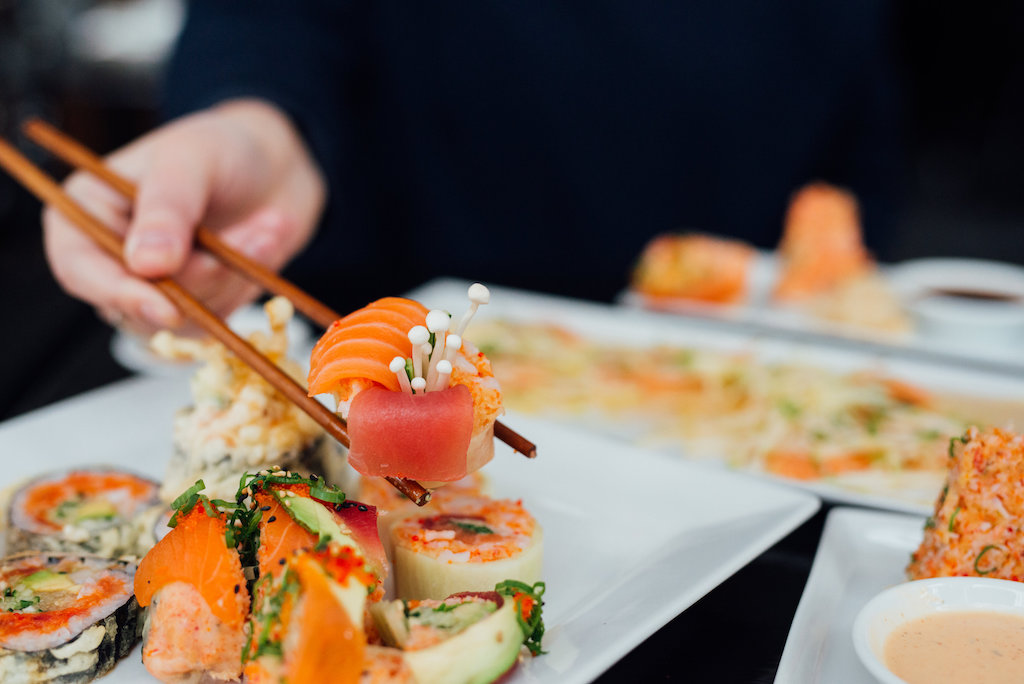 Having just opened a second location in Westmount, Saint Sushi is a great option if you're in need of fresh food in a bright environment. This establishment has been serving some of the top sushi in Montreal for years now, making it the perfect place to take yourself out on a special outing. The menu was created collaboratively and features impressive reinventions of traditional Japanese dishes.
1359 Avenue Greene
Westmount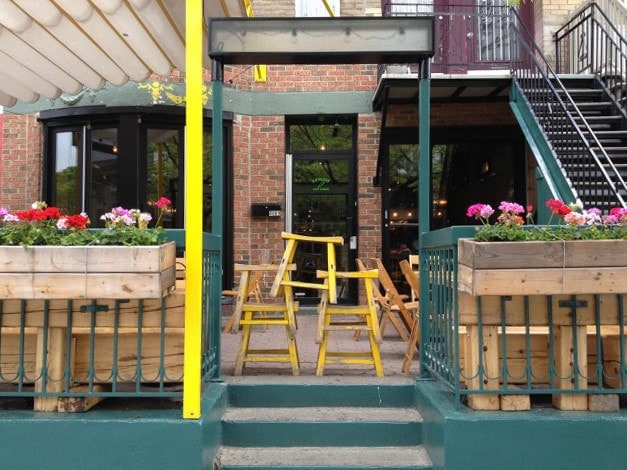 La Buvette Chez Simone is featured on our list of Bars That Serve Great Food, so it's the perfect place to grab a drink and late night snack! The menu is simple but perfectly compliments the extensive alcohol selection and the vibrant atmosphere. With a funky, industrial-chic vibe, the space is incredibly comfortable while remaining stylish. We highly recommend coming into La Buvette Chez Simone if you're in search of a place to brighten up your evening!
4869 Avenue du Parc
Montréal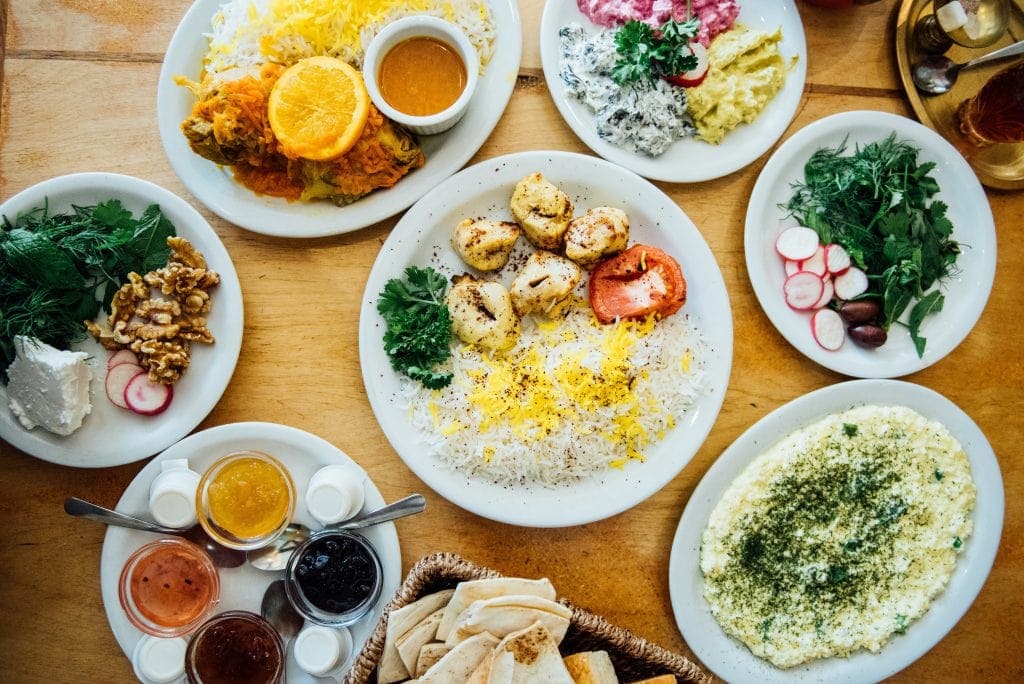 Featuring high quality Middle-Eastern food served in delightfully attractive surroundings, Byblos should be considered on your search for the best solo-dining experience. The menu pulls inspiration from the expanse of Middle-Eastern cuisines, but focuses primarily on flavours from Iran. A menu highlight is the feta and herbs entree- Byblos is home to the best feta in town! Whether it's for breakfast, lunch or dinner, add Byblos to your list.
1499 Avenue Laurier Est
Montréal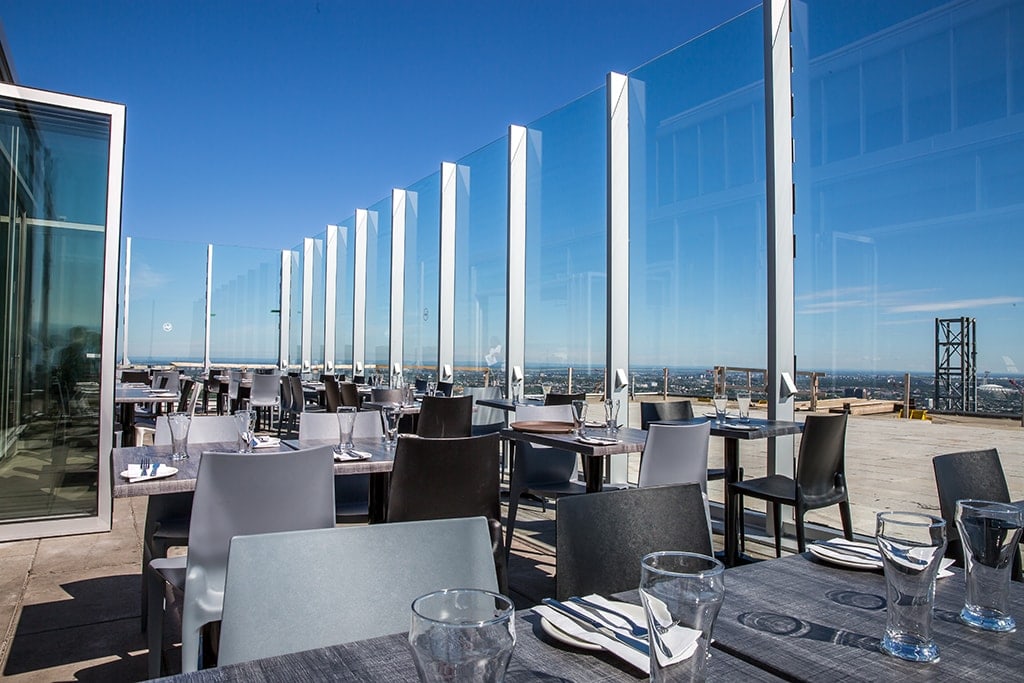 Les Enfants Terribles has evolved since its opening in 2008. The Montreal brasserie offers well-made classics. The atmosphere is warm and festive, the service young and lively and the prices affordable. All generations have a good time here. We come here to eat good ribs, macaroni and cheese, tartar or a small salad. The restaurant offers brunches on weekends and a superb terrace in summer. One feels as well alone as accompanied.
1 Boulevard Robert-Bourassa
Montréal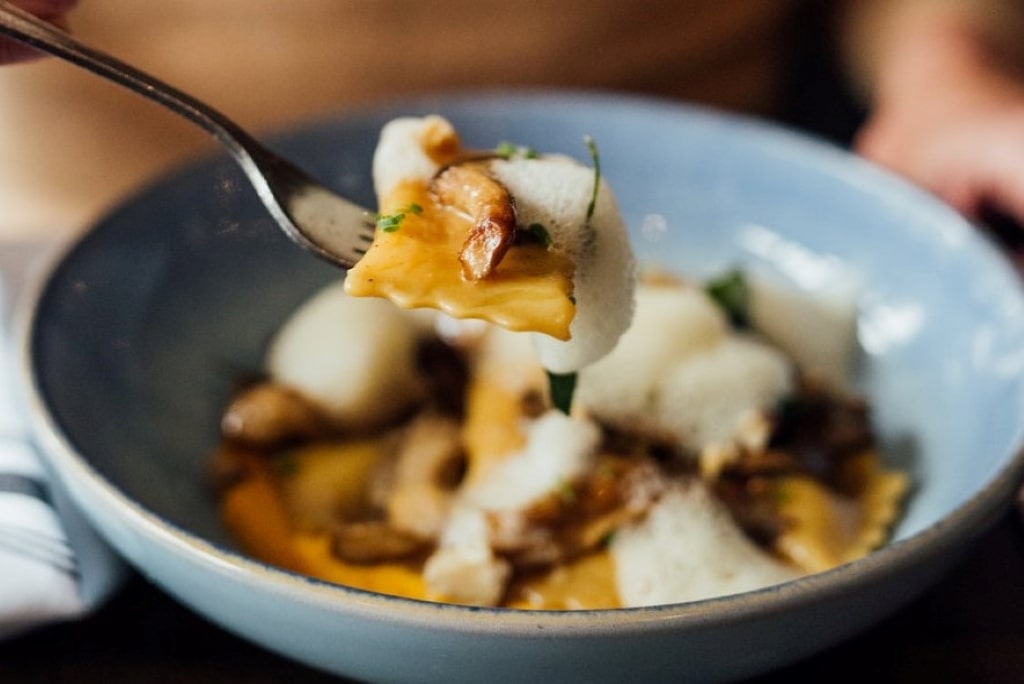 Here you can enjoy the menu of innovative and passionate chef Alexandre Gosselin. There are excellent small plates to share. The house is also known for its oysters and its wine list designed by sommelier Sindie Goineau. Chez Victoire's kitchen is open 7 days a week until midnight. You can meet there with a group or by yourself, while a festive and relaxing atmosphere mixes pleasantly!
1453 Avenue du Mont-Royal Est
Montréal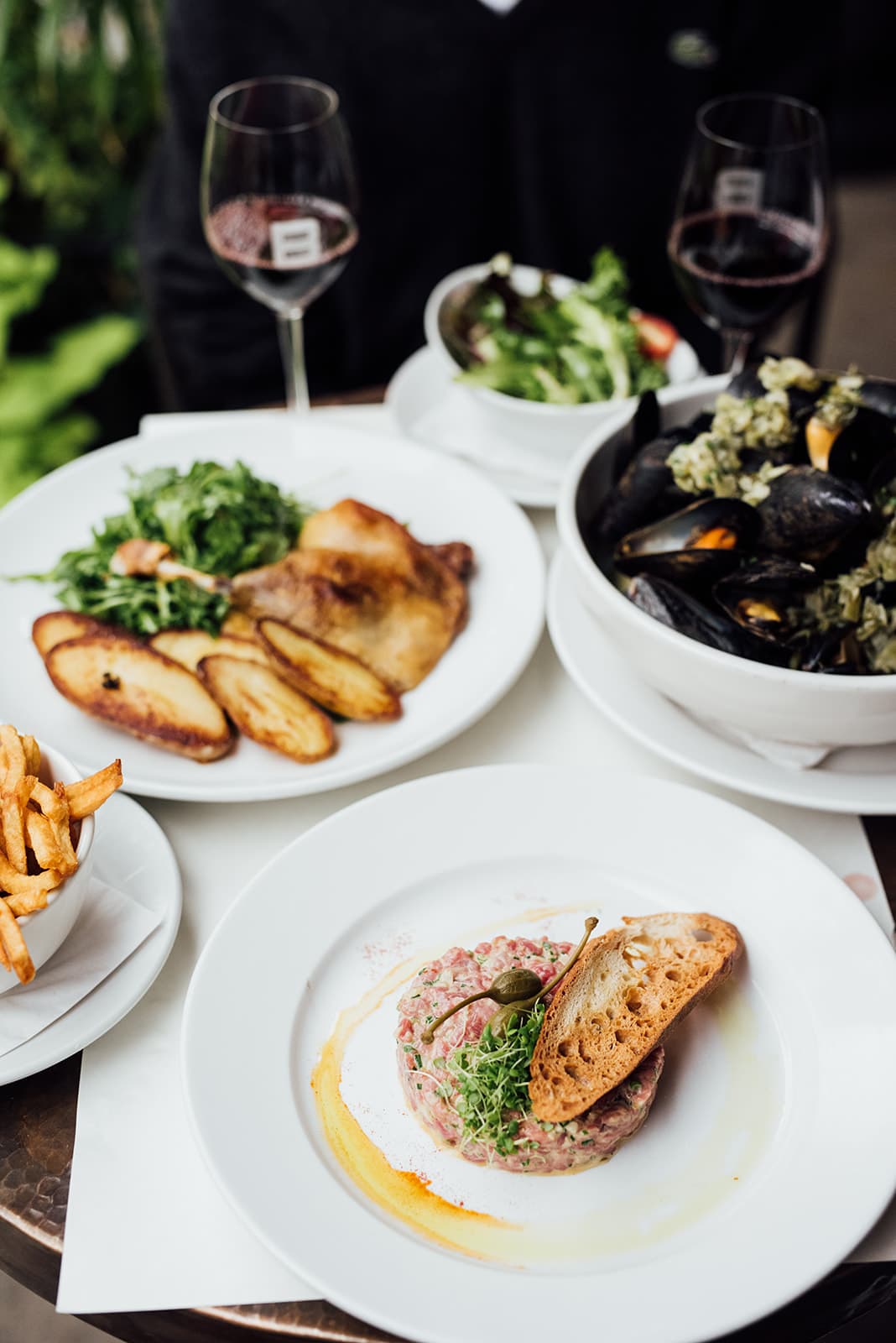 Brasserie Bernard offers a well-made Brasserie menu. The neighborhood restaurant offers consistency and quality in the dishes: this is what the clientele appreciates. Coming here offers the assurance of good food and courteous service. We appreciate the fact that we can hear ourselves speak. You can find soups, salads, tartars, poultry, pasta and fish. The prices are affordable! Brasserie Bernard
1249 Avenue Bernard
Montréal
4720 Rue Marquette Montréal H2J 3Y6
6704 Rue Clark Montréal H2S 3E9
1045 Avenue Laurier Ouest Montréal H2V 2L1
3927 Rue Saint-Denis Montréal H2W 2M4
1844 Sainte-Catherine Ouest Montréal H3H 1M1
2501 Rue Notre-Dame Ouest Montréal H3J 1N6
191 Rue Jean-Talon Est Montréal H2R 1S8
6576 Boulevard Saint-Laurent Montréal H2S 3C6
1082 Boulevard Saint-Laurent Montréal H2Z 1J5
219 Avenue du Mont-Royal Ouest Montréal H2T 2T2
880 Rue Jarry Ouest Montréal H3N 1G9
1359 Avenue Greene Westmount H3Z 2A9
4869 Avenue du Parc Montréal H2V 4E7
1499 Avenue Laurier Est Montréal H2J 1H8
1 Boulevard Robert-Bourassa Montréal H3B 4S6
1453 Avenue du Mont-Royal Est Montréal H2J 1Z1
1249 Avenue Bernard Montréal H2V 1V7