The Best Pho in Montreal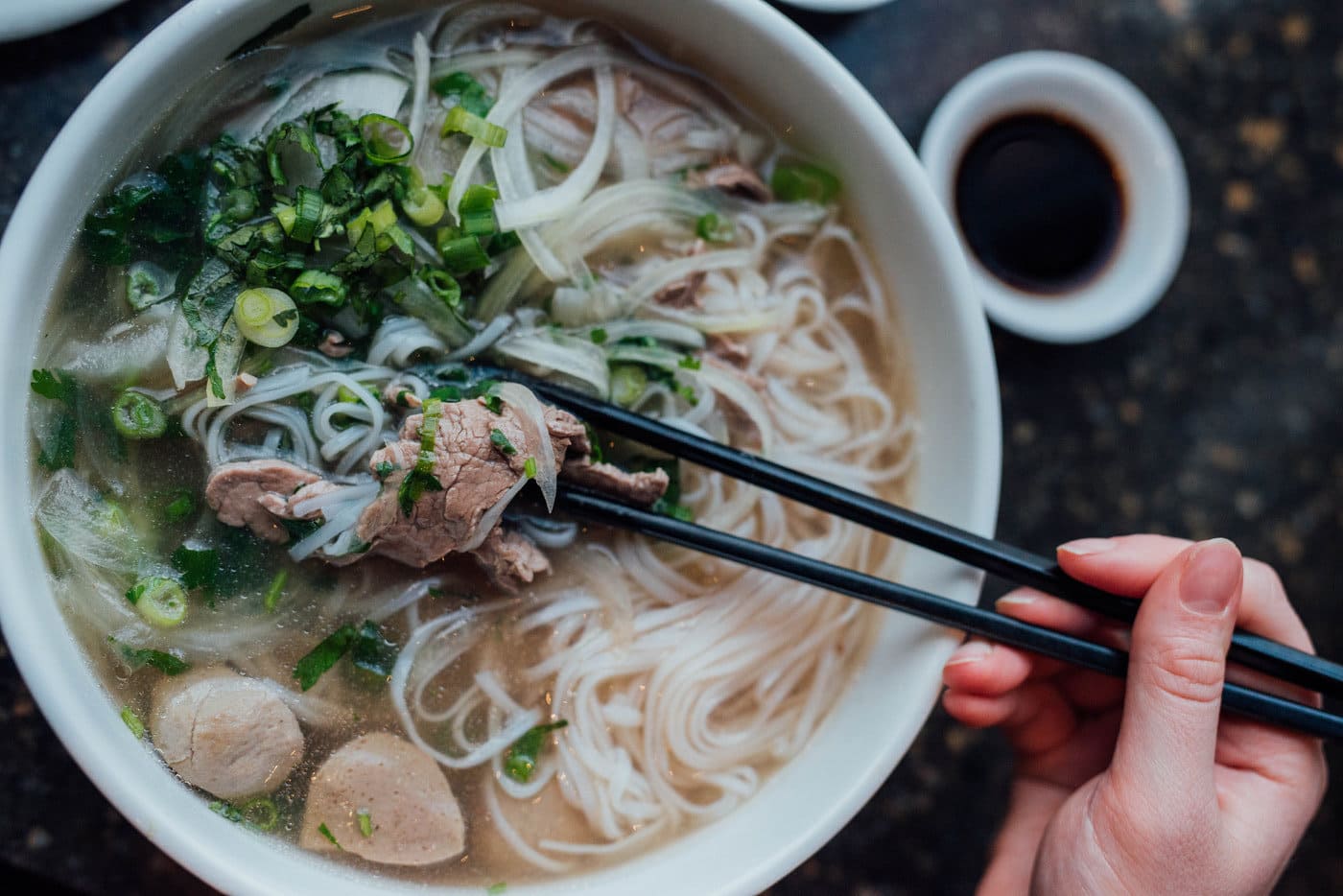 The weather's getting colder, so to warm you up, we put together a list of the best pho (or phở) in Montreal.
Pho, often called "soupe tonkinoise" in Québec, is the national dish of Vietnam. Traditionally the soup is eaten for breakfast but, due to its international appeal, pho is commonly enjoyed at any time of day. The two most important characteristics of good pho are the broth and the ingredients. It's the interplay of these elements that separate a good bowl of pho from a great one! 
Typically, the broth for pho is made by gently simmering beef bones and aromatics for many hours — and sometimes days. A great broth takes a tremendous amount of knowledge, patience and experience.  Aside from the rich umami flavours yielded from the beef bones (and marrow!) the broth gains its distinctive fragrant flavour from a combination of aromatic spices (star anise, Saigon cinnamon, smoked cardamom, cilantro and coriander). To a perfectly balanced broth are added any number of ingredients, most commonly being thin slices of raw beef, springy meatballs, tripe, brisket, chicken and of course, rice noodles. Served piping hot, pho can be seasoned at the table with lime or lemon juice, Thai basil leaves, raw onion, cilantro and chopped chili. While many purists add little more than herbs to their soup, you can also add hoisin sauce and Sriracha, to taste. (more info here).
Pho is so good that it has become adored in cities all over the world! In Montreal, we are fortunate to have a large Vietnamese population and therefore many excellent Vietnamese restaurants. Pho is a staple in Vietnamese restaurants across the city and is one of our all-time favourite soups. In addition to being delicious, pho is also inexpensive; each of the addresses on this list could be found on our lists of excellent, affordable restaurants.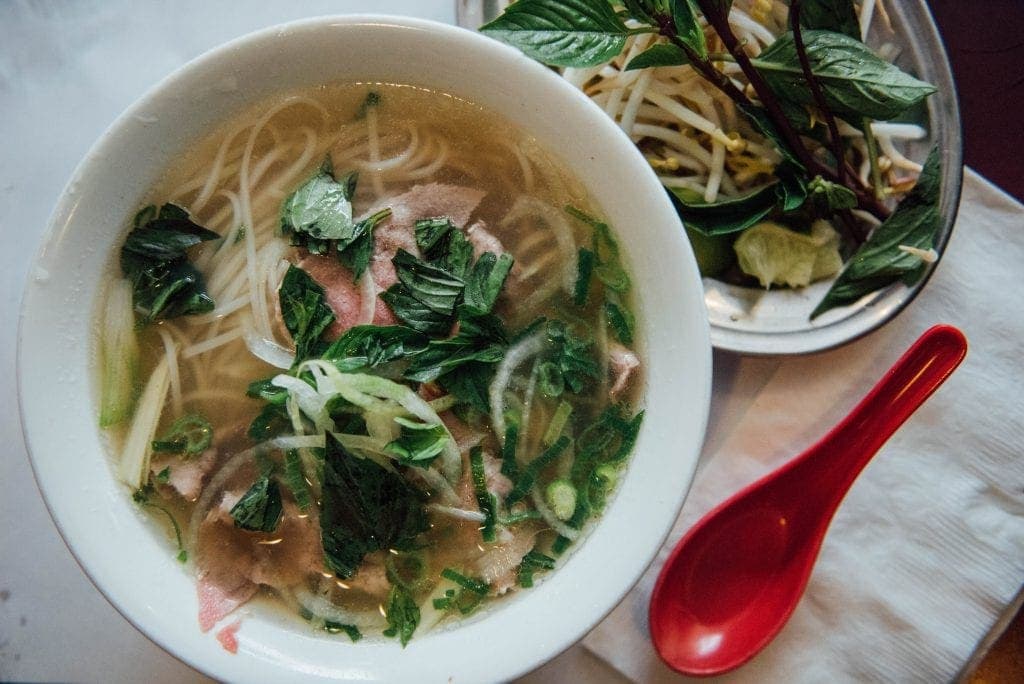 Ask any UdeM student or the staff of the surrounding hospitals and they'll tell you, Phở Lien is an essential restaurant in Côte-des-Neiges. Everything here is good — especially the phở (our personal favourite). We're also fans of their homemade gỏi cuốn (fresh spring rolls). While line-ups can appear daunting, stick with it — they go by quite quickly. Word to the wise, they're closed on Tuesdays so remember to plan ahead to avoid disappointment.  
5703B Chemin de la Côte-des-Neiges
Montréal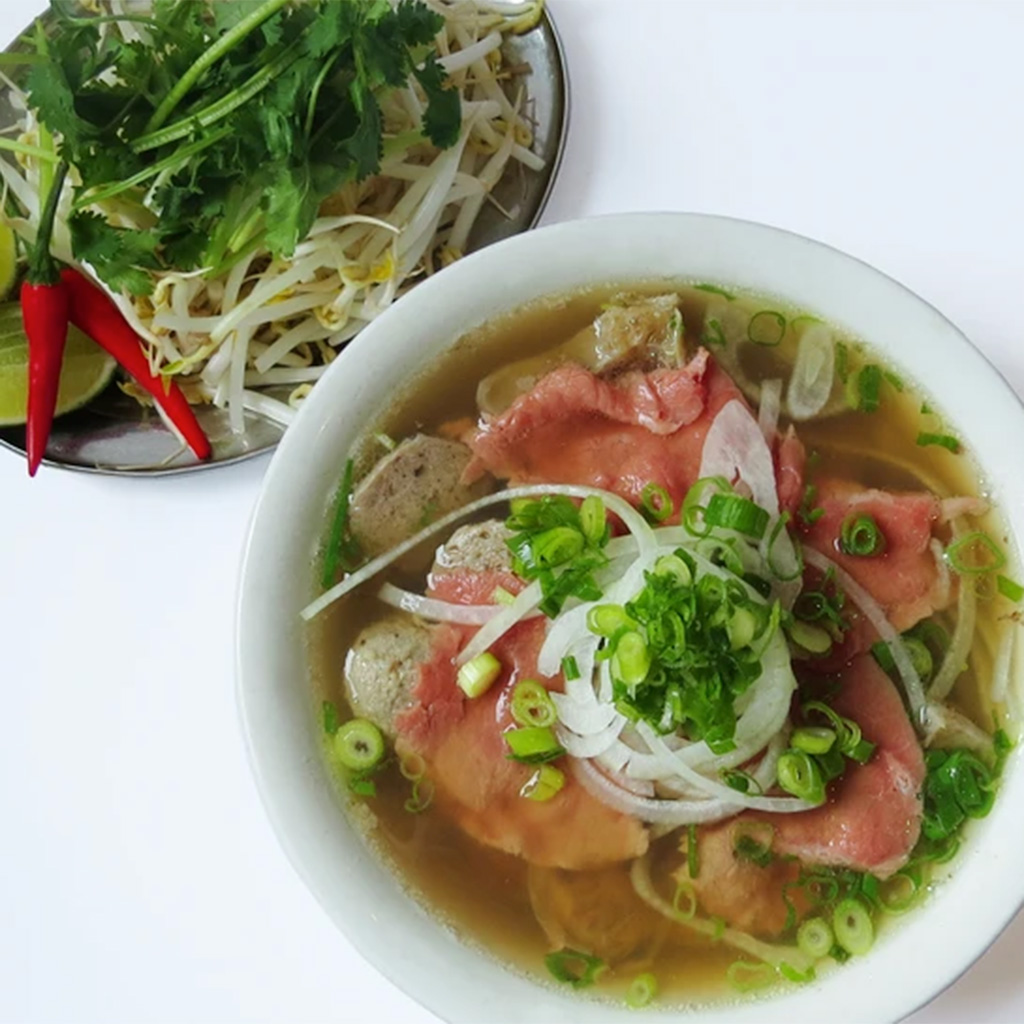 Restaurant Nguyen Phi
For years, this small restaurant in front of Kent Park has been charming guests with its truly astounding phở — enveloping the neighbourhood with its fragrant and intoxicating aromas. To put it succinctly,  the broth is exceptional — perhaps the best in town. One comes to enjoy a quick and filling breakfast or for a small afternoon pick-up.  
6260 Chemin de la Côte-des-Neiges
Montréal
A true institution in Chinatown, Phở Bang New York fees like it's been around forever. Even if the competition in the neighbourhood is fierce, Phở Bang New York is one of, if not our favourite spots in town. The restaurant is always crowded full of hungry guests joyfully slurping-up their soups. We also like the reasonably priced house combos. The restaurant's sky-painted ceiling the illustrations on the menu also make us smile with each visit.  
1001 Boulevard Saint-Laurent
Montréal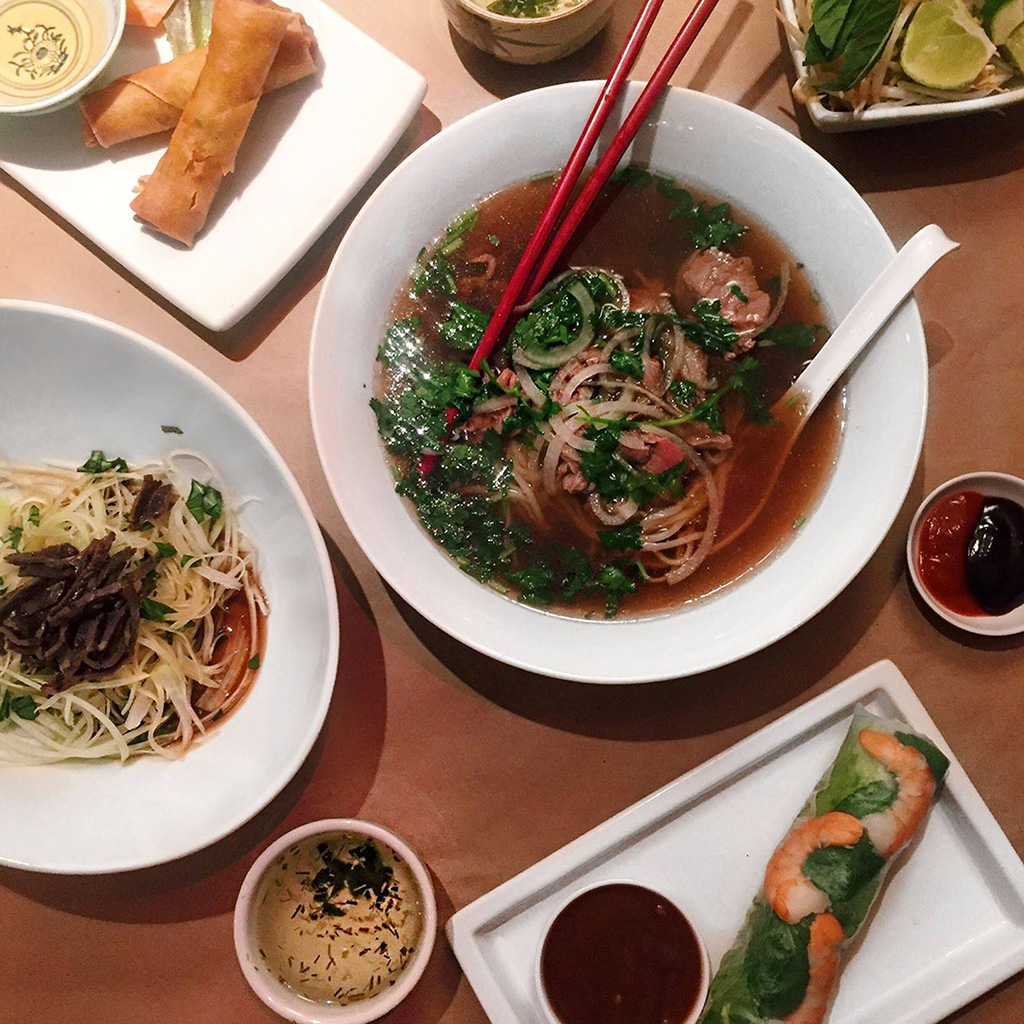 Pho Viet
Phở Viet is a small family-run restaurant known for its flavourful Vietnamese cuisine. The dishes of the house are prepared with love and generosity and are served by the endlessly charming owners. Open for decades, Phở Viet serves an authentic and truly tasty bowl of phở; definitely one of the best in town! Note that the restaurant is a BYOW (bring your own wine).  
1663 Rue Atateken
Montréal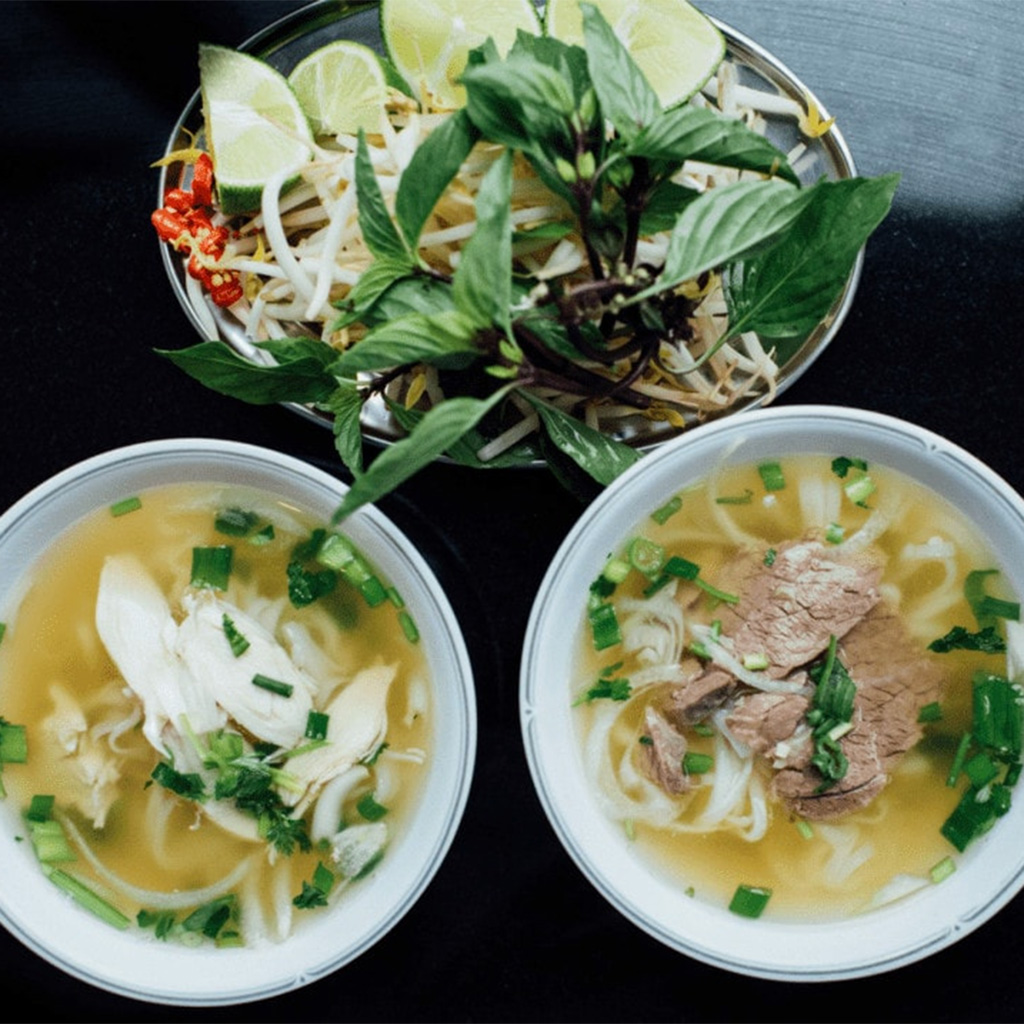 Tran Cantine recently opened its doors on the corner of Notre-Dame West and Rue de Courcelle. The restaurant offers an excellent Vietnamese menu at affordable prices. From broths to marinades, everything here is homemade. On the menu are three classics phở options: chicken, rare beef or beef flank all priced at $12. We love the kind staff, the plates of tasty Vietnamese specialties and the fact that there's now an excellent phở spot in the heart of St-Henri!  
4690 Rue Notre-Dame Ouest
Montréal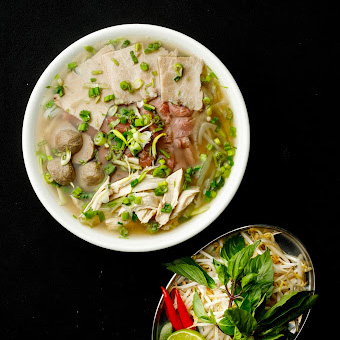 Pho Tay Ho
  This address is perhaps the most polished of the restaurants on this list. The restaurant is a well-established classic with guests regularly lining-up for one of the best bowls of phở in Montreal. The rare beef salad is also a standout dish and happens to be one of our favourite items on the menu. Service can be a bit spotty at times but it's made up for by the affable owners and ultimately, by the excellent food. The portions are generous and the prices affordable… what more could anyone ask for?  
6414 Rue Saint-Denis
Montréal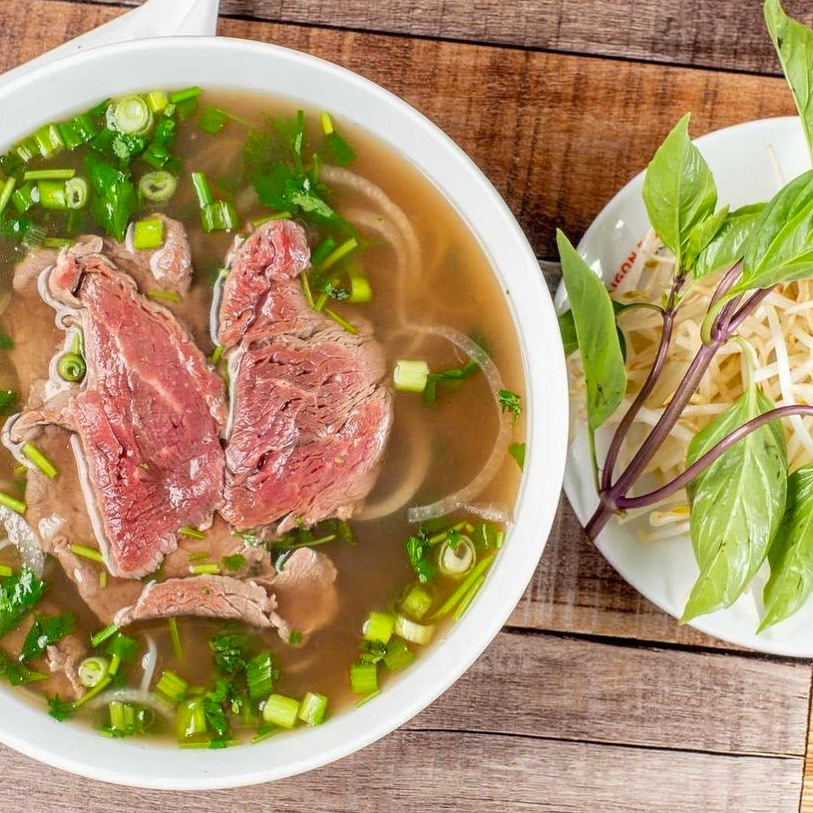 The restaurant has existed for over 40 years and aside from a new website, it hasn't changed at all. We come here to be comforted by old standards and it works every time. A Vietnamese classic, 14 Prince Arthur is open every day for lunch with a dinner service on Saturday evenings. Guests hailing from nearby offices flock to the restaurant to enjoy a comforting bowl of soup. As the owner once told us, "Phở is for the soul"; we completely agree.  
14 Rue Prince Arthur Ouest
Montréal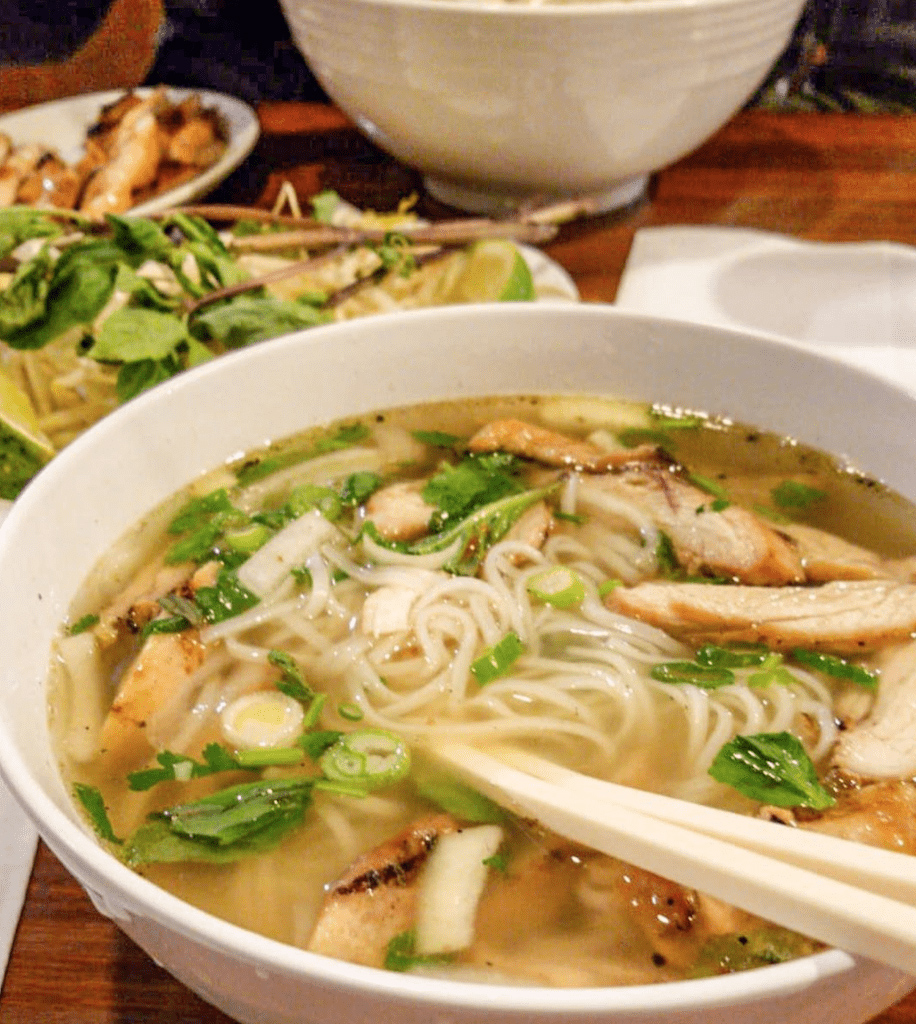 Restaurant Pho Nguyen
This "hole in the wall" restaurant in the heart of downtown Montreal might not look like much, but Phở Nguyen makes an excellent bowl of phở! Marked by its flavoursome broth and generous side dishes, eating here is always a satisfying experience.  
1452A Rue Saint Mathieu
Montréal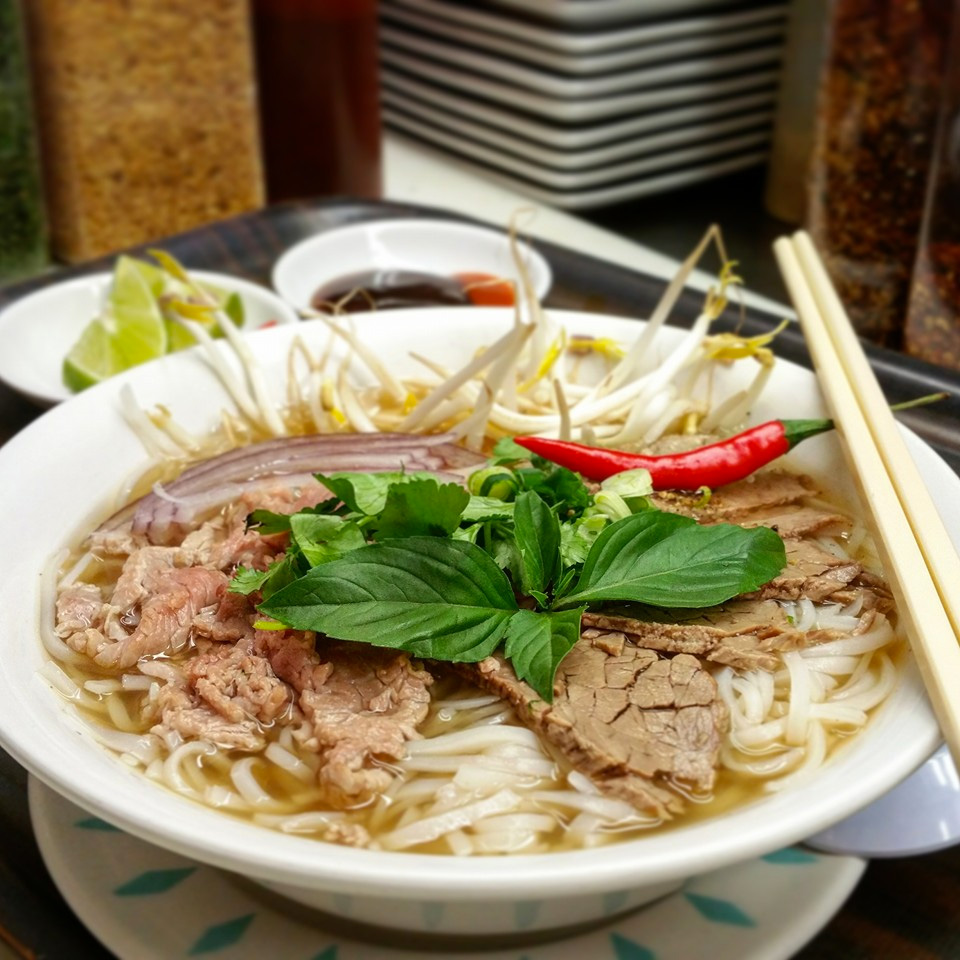 Phở bac 97
In the heart of Chinatown, this small establishment flies a bit under the radar. With its unremarkable signage and nondescript decor, we wouldn't blame you for not knowing that one of Montreal's best bowls of phở is served here. We particularly like the deep and flavourful broth and the prices that are just as comforting as the soup.  
1016 Boulevard Saint-Laurent
Montréal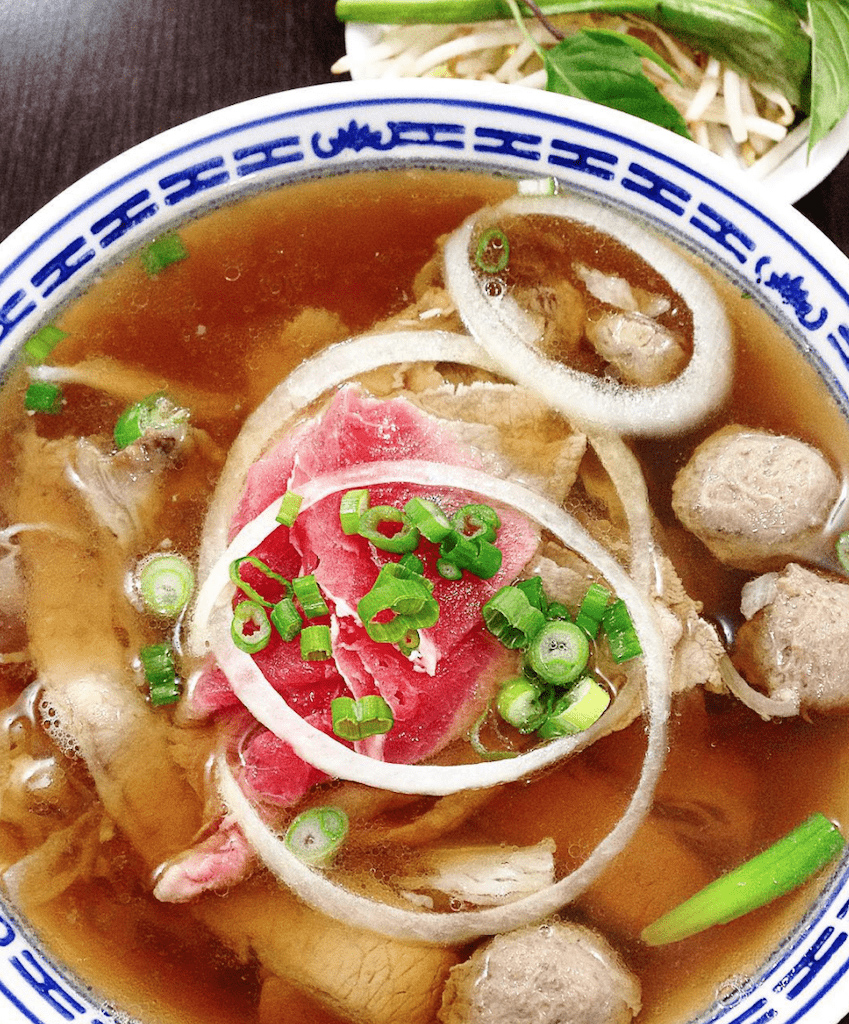 Phó Thàn Nam Quan
  This restaurant is in the middle of nowhere, but let's be clear it's absolutely worth the trip! Located on an industrial strip of Côte-Vertu, Phở Thành Nam Quan's reputation is built on word of mouth recommendations. The mainly Vietnamese clientele travels to the far-flung location for the restaurant's generous portions, deep and rich broth and thick-cut pieces of melt-in-your-mouth beef tendon. Make the trip to try one of Montreal's most sought after bowls of phở.  
740 Boulevard Cote Vertu Ouest
Montreal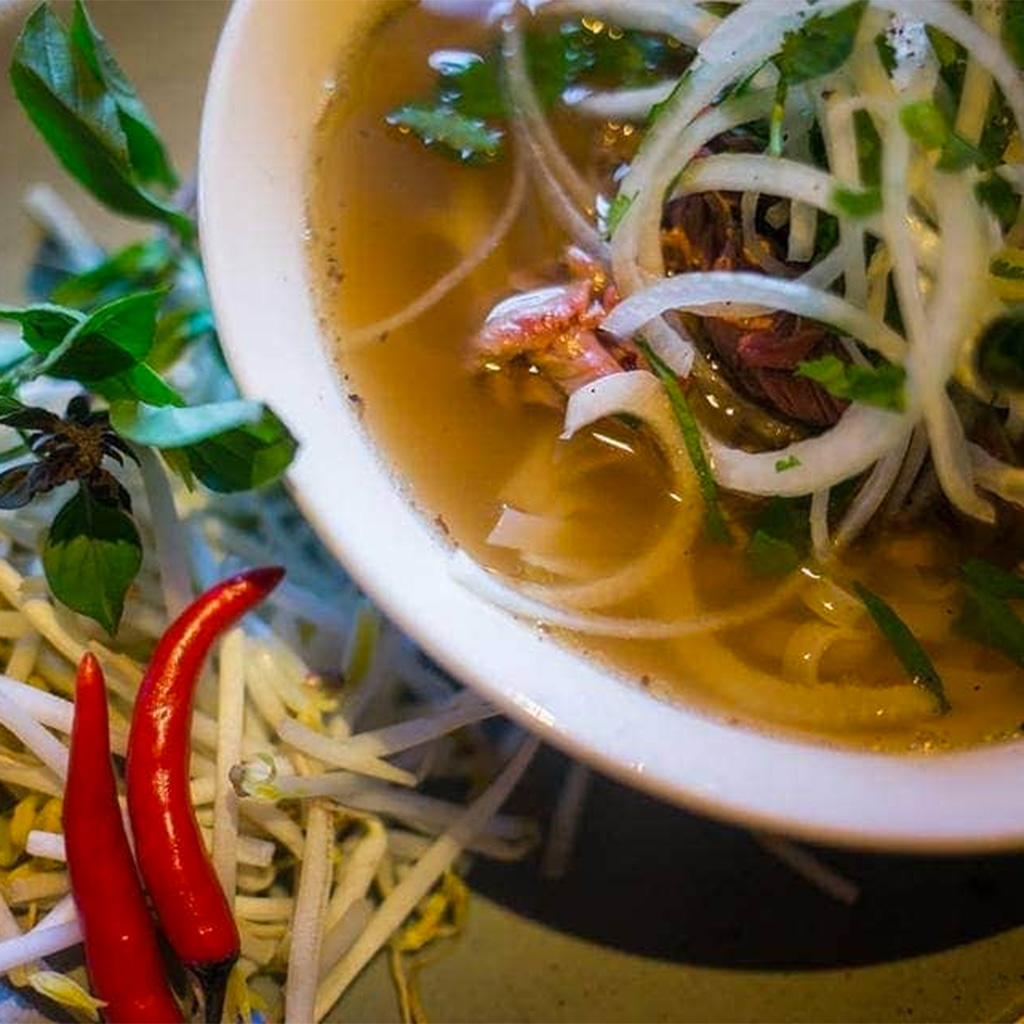 This is a rare pearl of a restaurant — we can't stress that enough! Far from the typical phở spot, Den (which means black sheep) makes one of the best bowls of phở in Montreal. The decor of the restaurant is very clean and modern. The staff is always friendly, which adds to its charm. The soup, which is chef Chin Vu's Mother's recipe, is incredibly tasty. When eating at Cadefen we always take the opportunity to eat their papaya salad (one of the best in town).  
6576 Boulevard Saint-Laurent
Montréal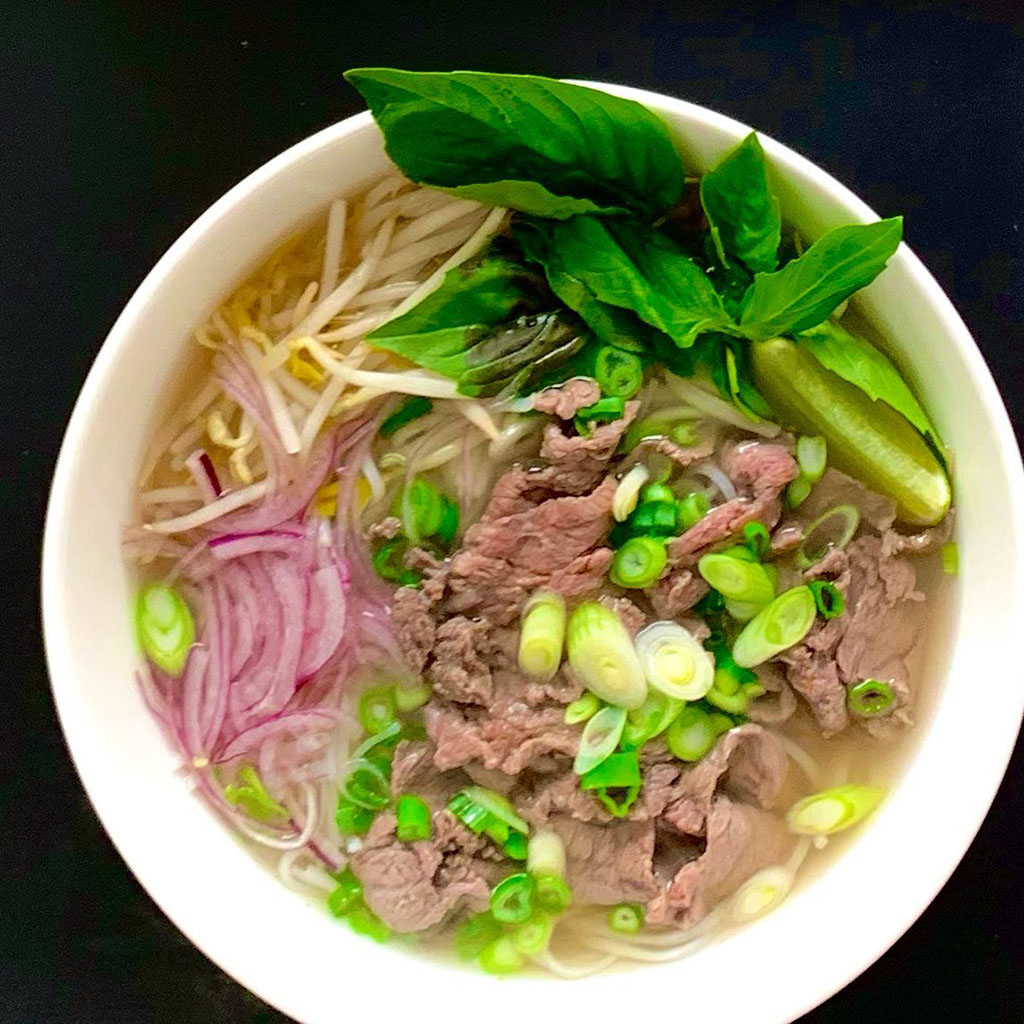 Red Tiger is a Vietnamese pub that celebrates the Vietnamese tradition of drinking fresh beer with great food! The space is vibrant and modern and the staff friendly and accomodating — no wonder it's always packed. The restaurant serves a variety of tasty Vietnamese street food in an original space and at affordable prices. Among the many specialties is a very good bowl of phở. Red Tiger is the ideal spot for a business lunch, a meal on the go, or for an afternoon date.  
1201 Boulevard de Maisonneuve Est
Montréal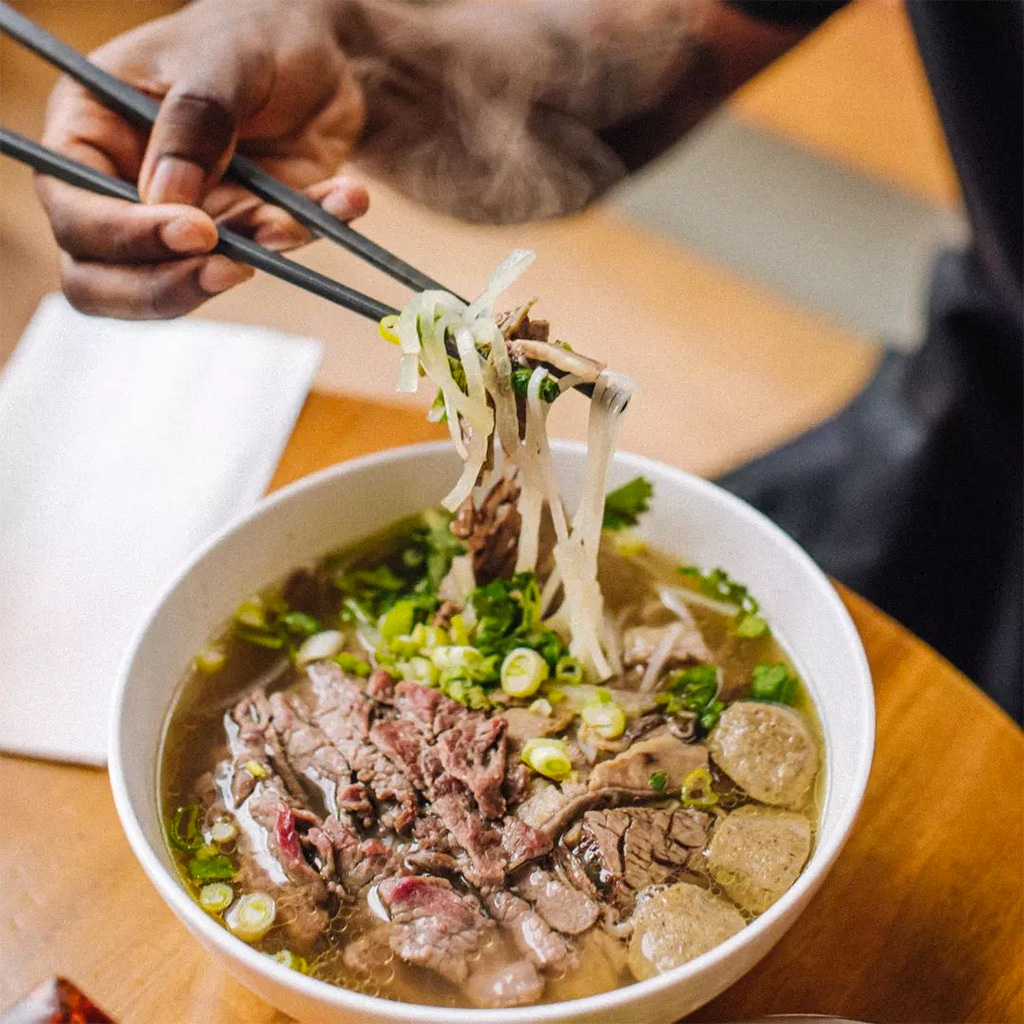 Pho Saigon Vietnam
Phở Saigon Vietnam is a classic Chinatown greasy spoon. The small shop decorated with Buddha statuettes and little trinkets serves hearty and authentic Vietnamese food. Though there are many delicious things on the menu, the phở is among the best. You can't go wrong when ordering a phở tai (rare beef).  
1053 Boulevard Saint-Laurent
Montréal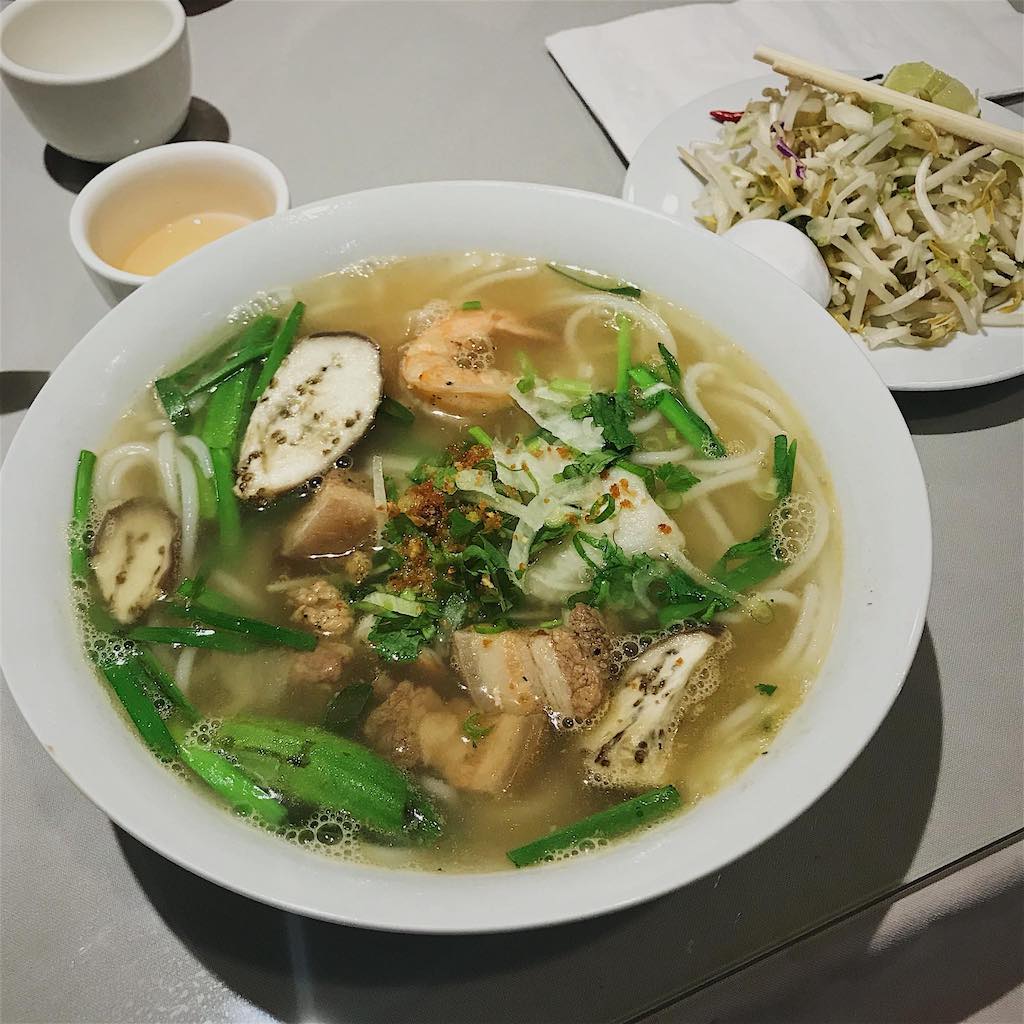 Open for 11 years, Sao Sao is a favorite among Brossard's gourmets (and even those from Montreal, who don't hesitate to cross the bridge to eat here). Here, you can savour the delicious traditional Vietnamese dishes of chef Thi Le Diep. For lunch or dinner, it's hard to resist the comforting phở of Sao Sao.
7209 Boulevard Taschereau
Brossard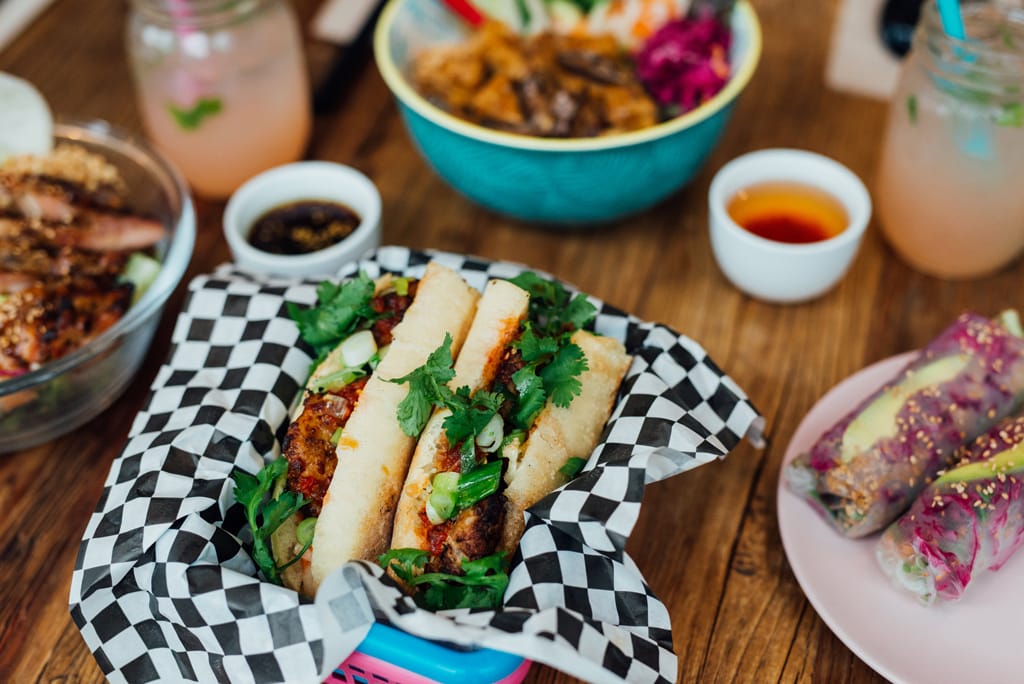 Petit frère coloré et plus moderne de Sao Sao, le Petit Sao est surtout connu pour ses excellents banh mi et ses généreux bols viets, mais on y sert également une très bonne pho au poulet ou aux légumes, ainsi qu'une version santé avec des zoodles (nouilles de courgettes) au lieu des traditionnelles nouilles de riz, que vous retrouverez aussi dans les deux autres adresses à l'Île-des-soeurs et dans le Vieux-Montréal.
1870 Rue Centre
Montréal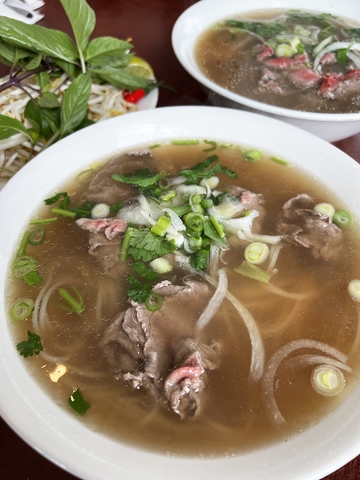 Cette excellente adresse de St-Michel propose une des meilleures soupes tonkinoise en ville. Goûts authentiques, portions généreuses et petits prix. L'adresse ne prend que du comptant et on n'y va surtout pas pour le service amical, mais ce qui est dans l'assiette!
3205 Boulevard Crémazie Est
Montréal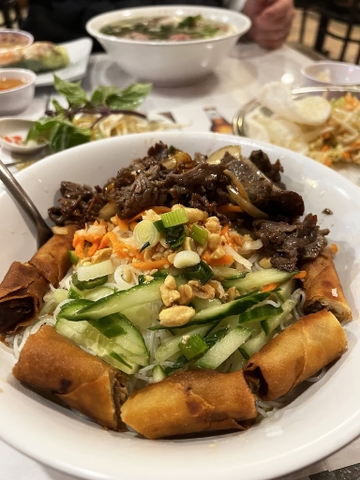 Cette adresse fort populaire de la rue Ste-Catherine propose une des meilleures soupes pho de Montréal. On trouve aussi de délicieuses assiettes de vermicelles et viandes grillées. Service sympathique et rapide!
103 Rue Sainte-Catherine Est
Montréal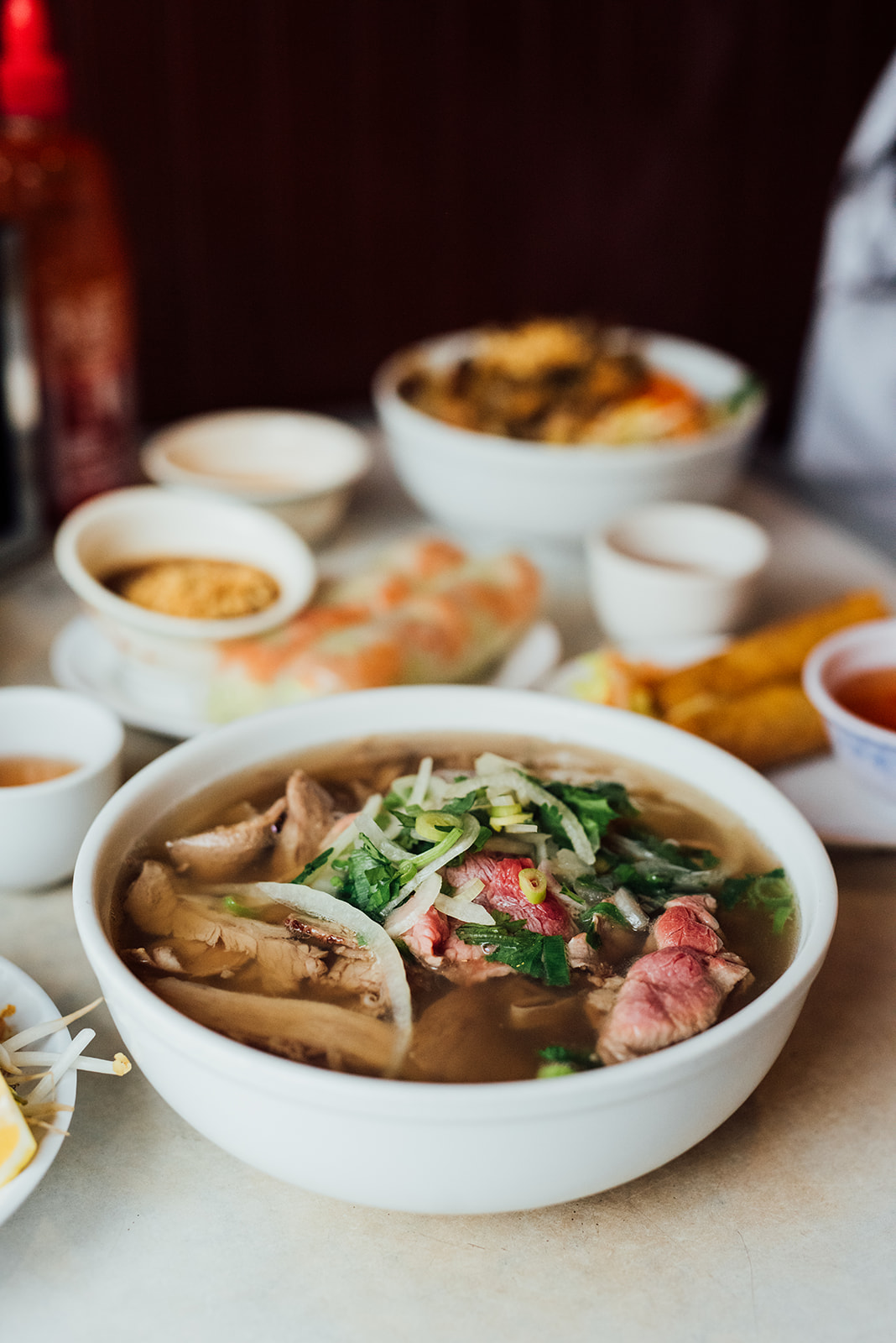 Phở Bac ne réinvente pas la roue, vous retrouverez plusieurs choix de soupes dont la traditionnelle soupe phở ainsi que des plats de viandes grillés — allant du poulet, au porc en passant par du bœuf — accompagnés de riz ou de vermicelles. La soupe tonkinoise du Phở Bac vole définitivement la vedette au reste du menu avec son bouillon parfumé rempli de saveurs.
1016 Boulevard Saint-Laurent
Montréal
See on map
5703B Chemin de la Côte-des-Neiges Montréal H3S 1Y7
6260 Chemin de la Côte-des-Neiges Montréal H3S 2A3
1001 Boulevard Saint-Laurent Montréal H2Z 1J4
1663 Rue Atateken Montréal H2L 3L4
4690 Rue Notre-Dame Ouest Montréal H4C 1S6
6414 Rue Saint-Denis Montréal H2S 2R7
14 Rue Prince Arthur Ouest Montréal H2X 1S3
1452A Rue Saint Mathieu Montréal H3H 2H9
1016 Boulevard Saint-Laurent Montréal H2Z 1J3
740 Boulevard Cote Vertu Ouest Montreal H4L 5C8
6576 Boulevard Saint-Laurent Montréal H2S 3C6
1201 Boulevard de Maisonneuve Est Montréal H2X 2A1
1053 Boulevard Saint-Laurent Montréal H2Z 1J6
7209 Boulevard Taschereau Brossard J4Y 1A1
1870 Rue Centre Montréal H3K 1H7
3205 Boulevard Crémazie Est Montréal H1Z 4M5
103 Rue Sainte-Catherine Est Montréal H2X 1K5
1016 Boulevard Saint-Laurent Montréal H2Z 1J3