Pho Bang New York: Excellent Pho soup in Chinatown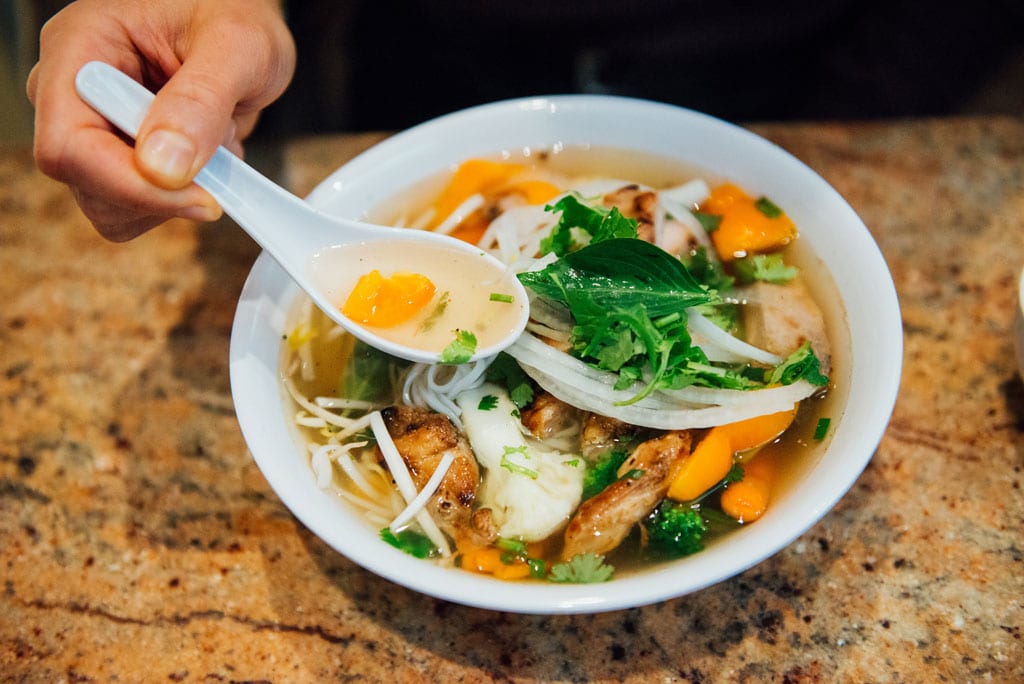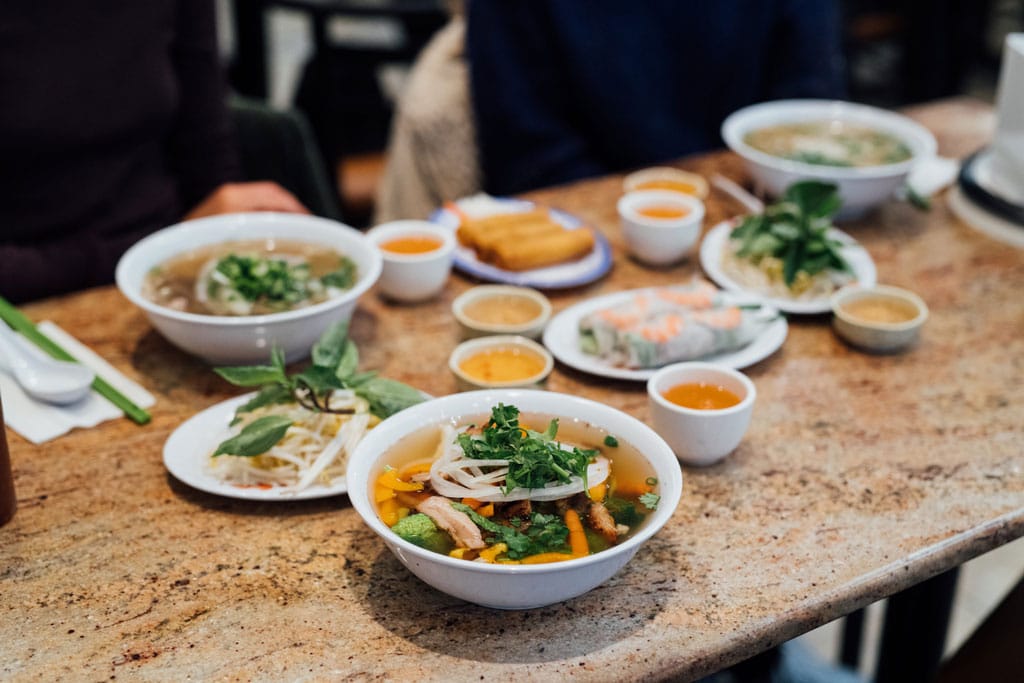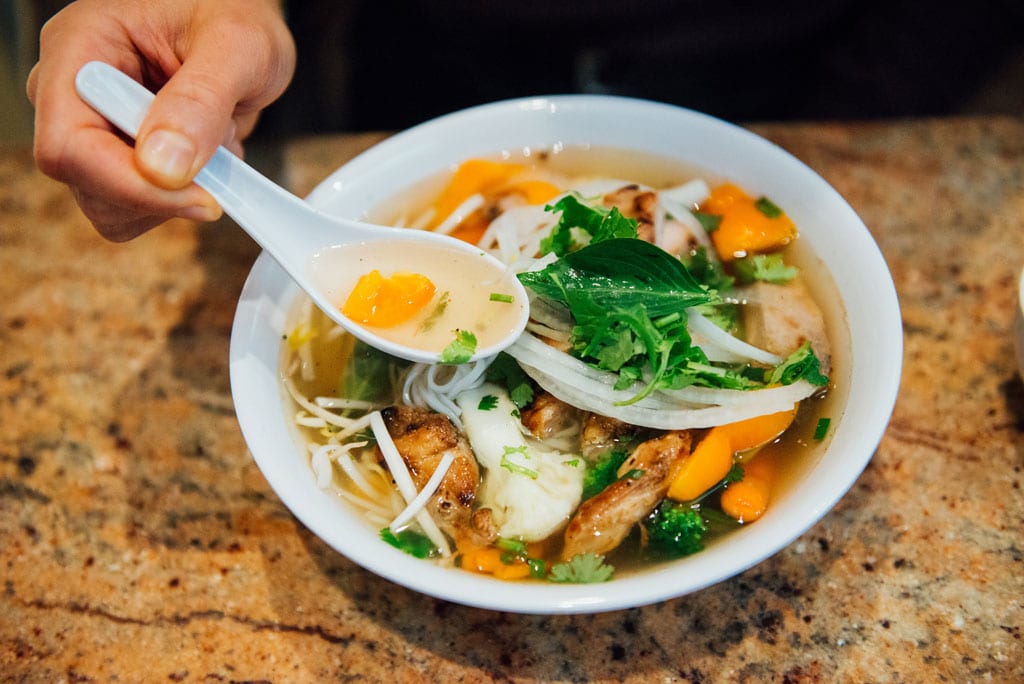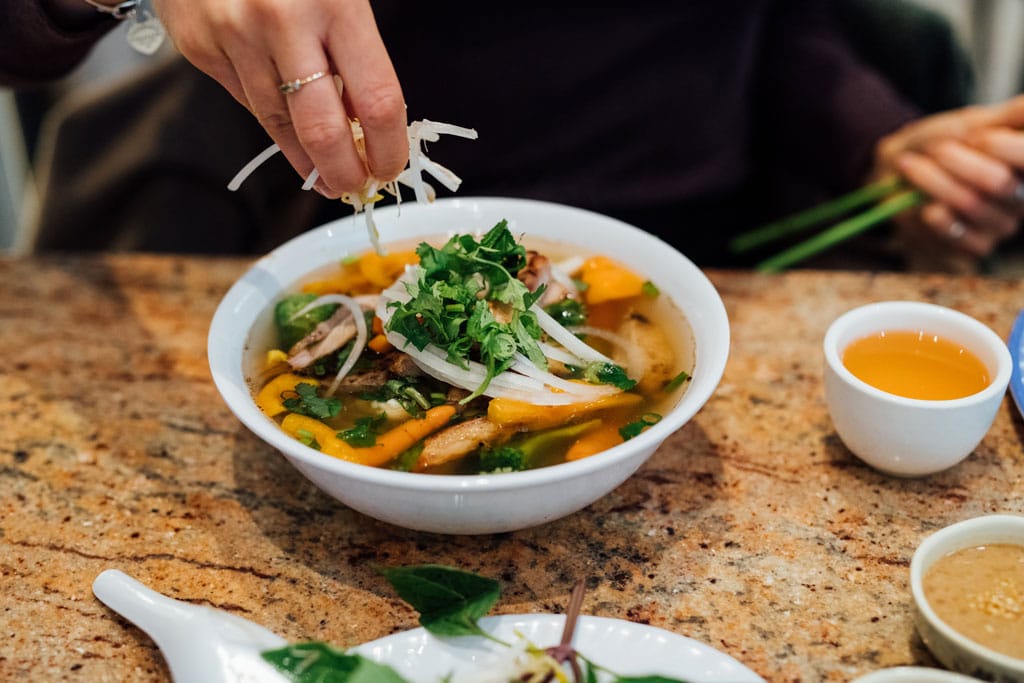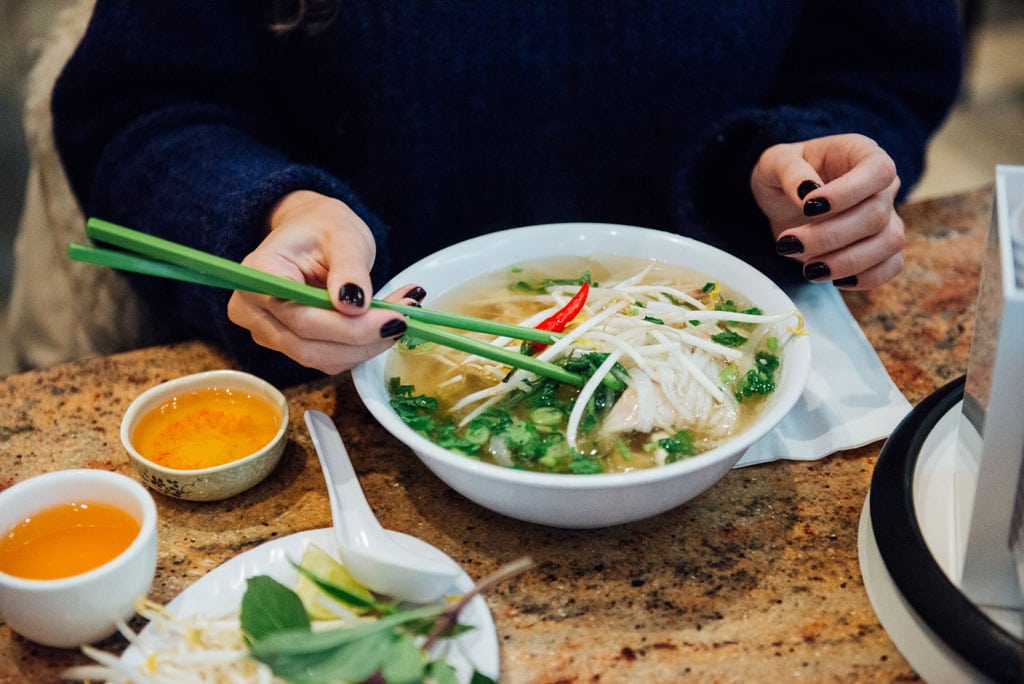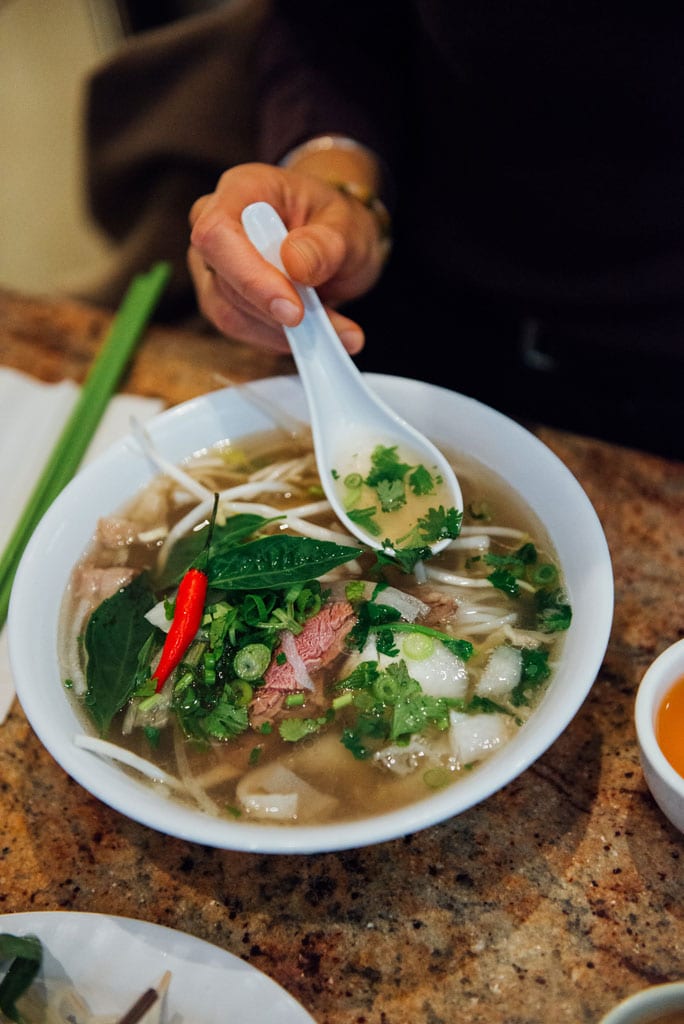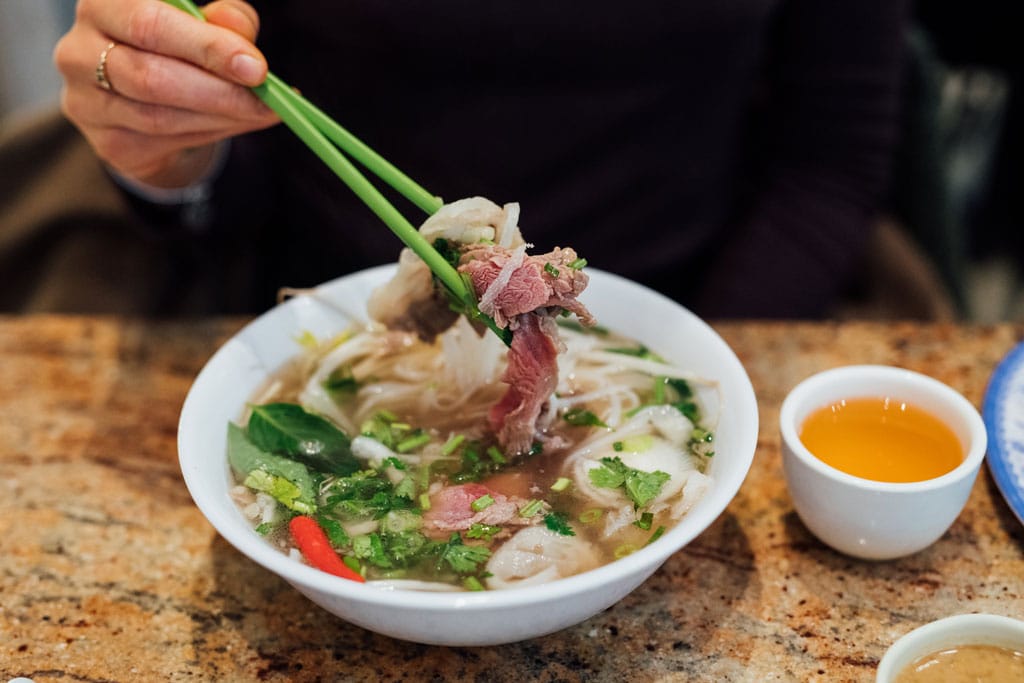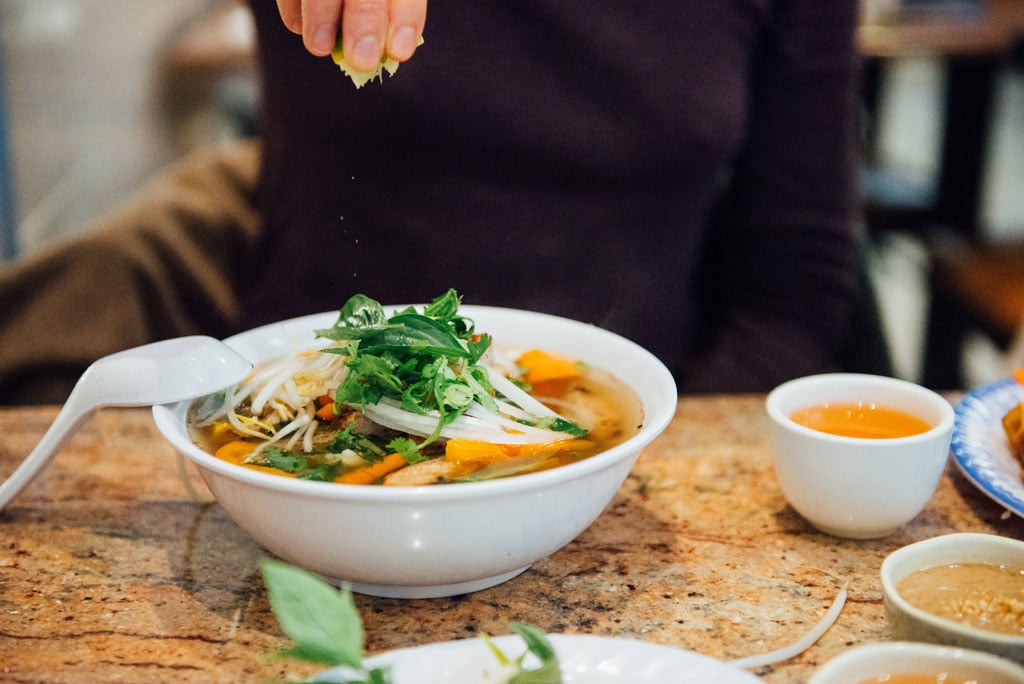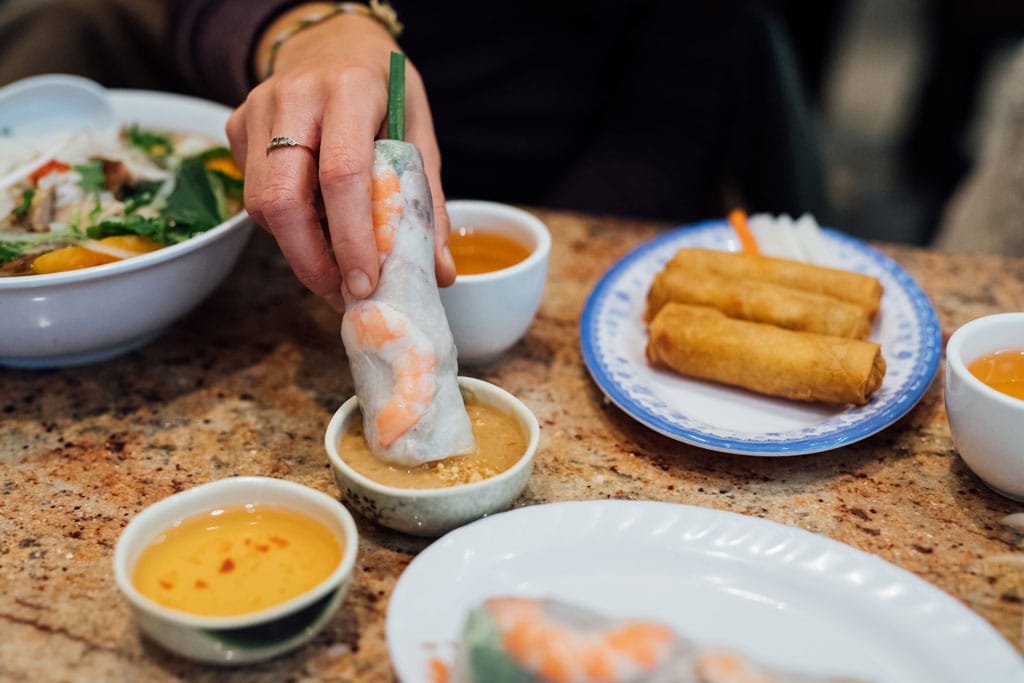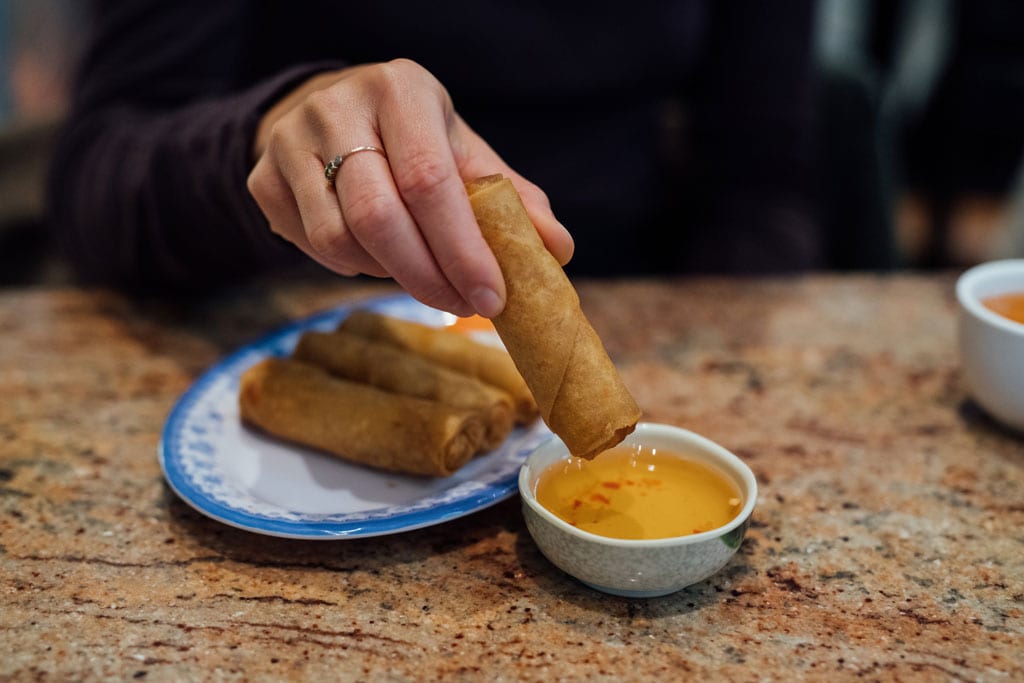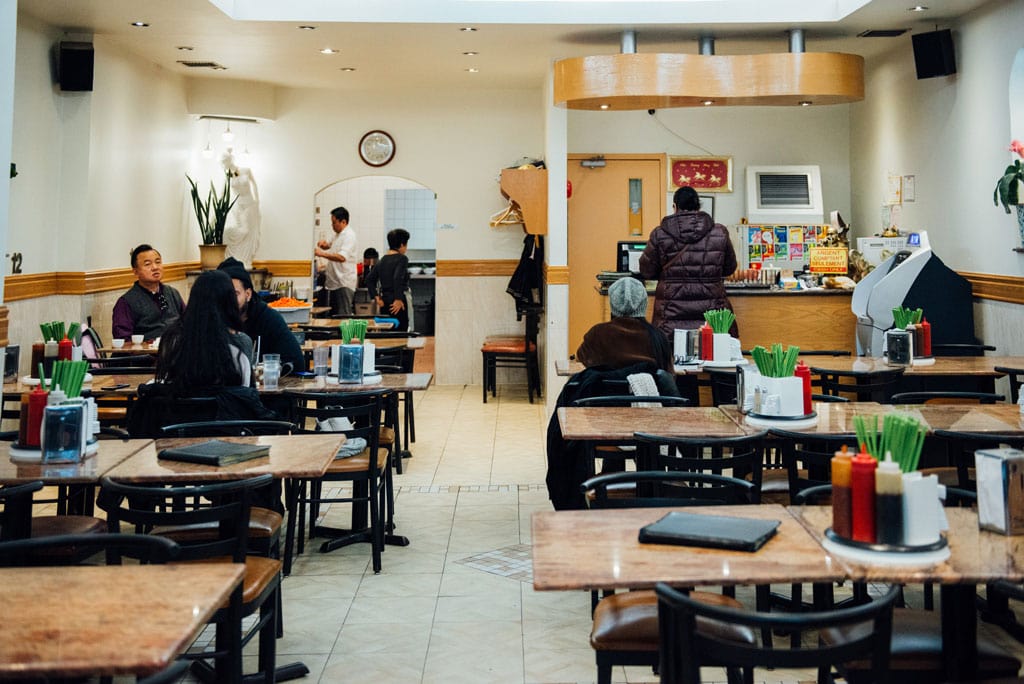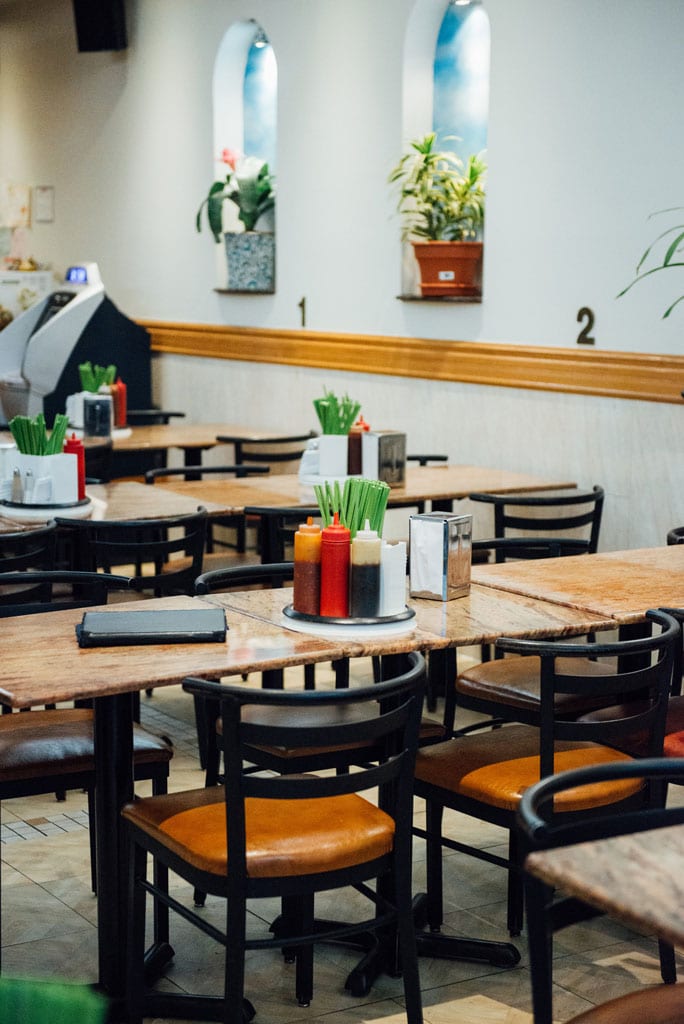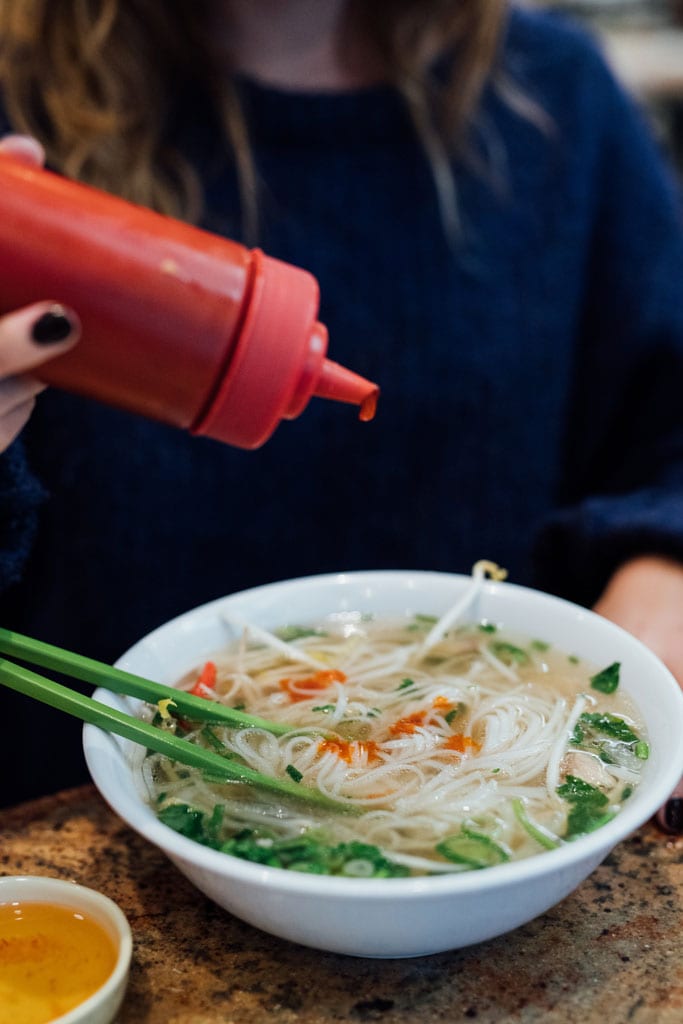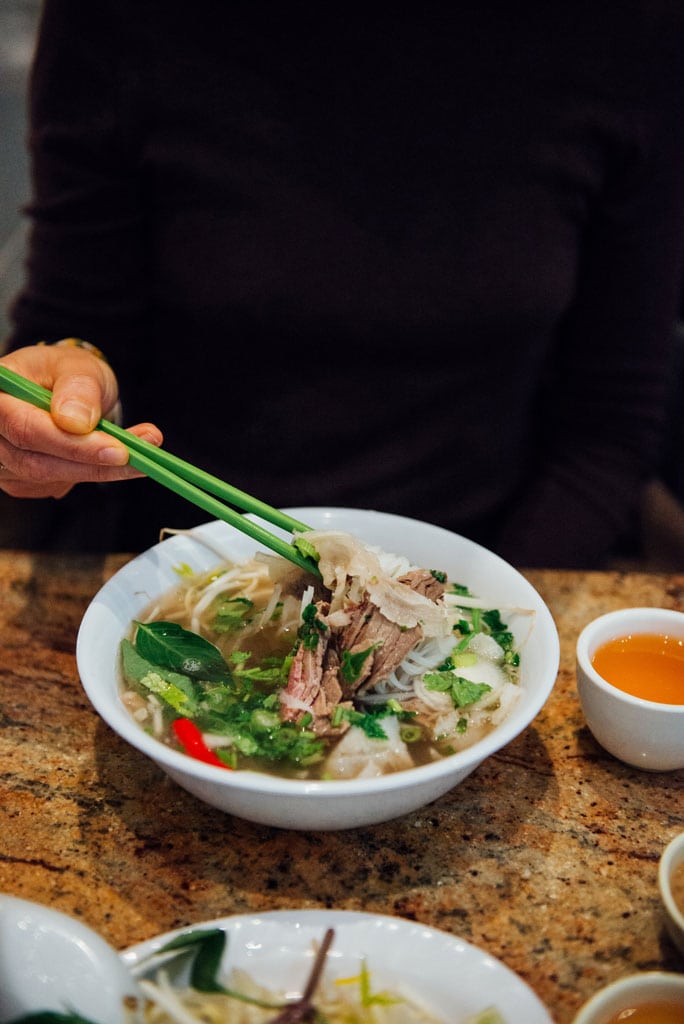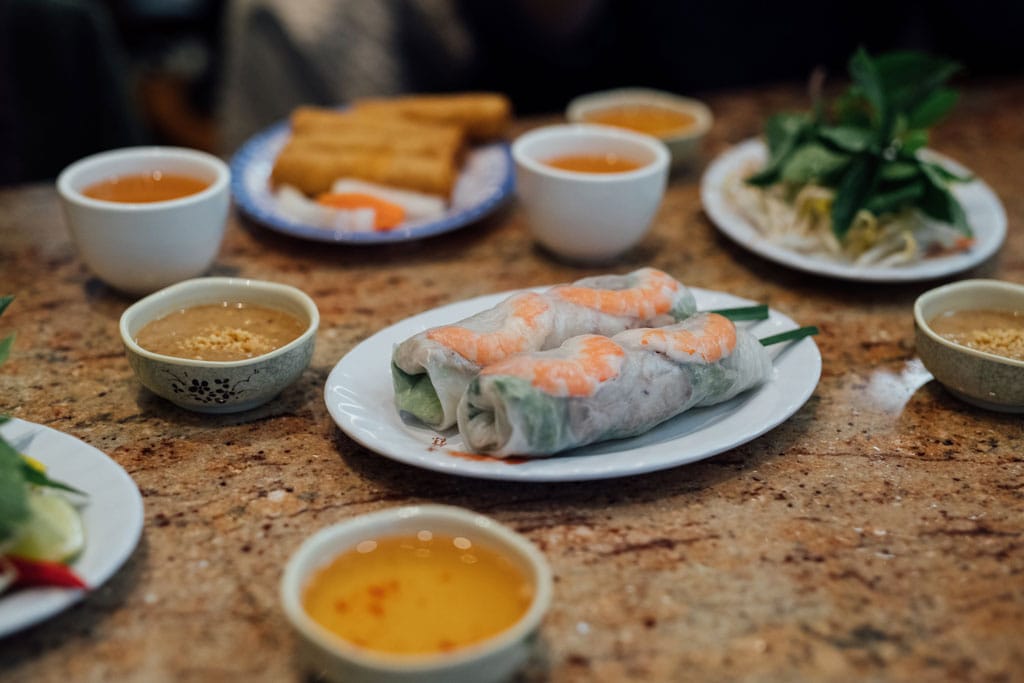 Pho Bang New York

$
Monday: 10:00 AM – 9:30 PM
Tuesday: 10:00 AM – 9:30 PM
Wednesday: 10:00 AM – 9:30 PM
Thursday: 10:00 AM – 9:30 PM
Friday: 10:00 AM – 9:30 PM
Saturday: 10:00 AM – 9:30 PM
Sunday: 10:00 AM – 9:30 PM


Accepts mastercard, visa, cash, debit
60 Seats
Accepts groups
Pho Bang New York is an institution in Chinatown. Here, you can savour delicious Vietnamese dishes, including one of the best Phở in Montreal!
Pho Bang New York has been serving delicious Vietnamese dishes since opening its doors in 1993. Ever since, the house quickly built a solid reputation in the neighbourhood, where it has become an institution.
Owned today by Albert Nguyen, the restaurant welcomes you in a vast—and often packed!—space that seats 60. With its convivial and unpretentious atmosphere and simple decor, the address leaves all the room for the deliciousness which one comes to savour there.
On the menu, we find a multitude of Vietnamese dishes at very affordable prices. However, we stop here to savour the great specialty of the house: its excellent Phở soup. Available in many variations, the place's Tonkinese soups are made with a delicious broth and are served in generous portions.
"My favourite soups are the more traditional ones, like beef and pork. However, most of our customers really like the Tonkinese chicken or vegetable soups. Over the years, we have adjusted to people's demand and our inventory of soups has grown according to what they wanted," explains Albert.
Apart from pho, they also offer delicious imperial and spring rolls, as well as grilled pork vermicelli, and plates of beef, grilled chicken, or shrimp, with rice. No matter what you choose, two things are certain: you won't leave hungry, but you will leave with a light bill. Note that the house does not serve alcohol and does not allow you to Bring Your Own Wine.
We love Pho Bang New York for their reliably excellent Tonkinese soups; one of the best comforts on our cold winter days.
Written by Sophie Monkman
Photography by Alison Slattery