The Best Restaurants Near Concordia Campus: our recommendations
Year after year, Montreal has ranked amongst the top 10 best cities for student living in the world, and number one in all of North America. There is no doubt that a great deal of this reputation comes from Concordia University and their diverse population of over 45,000 students.
The university was established in 1974 when Sir George William University and Loyola College merged into one single institution. The history of Concordia is tightly intertwined with Montreal's evolution towards being one of North America's most vibrant, youthful, and diverse cultural epicentres.
In celebration of a new academic year, we wanted to share our selection of the best restaurants near Concordia campus. We at Tastet are well aware of the reality of student life, so this list features the restaurants in the area that are budget friendly, convenient for students with a busy schedule, and of course, super tasty. Especially after a long day (or week… or semester) of labs, lectures, and gruelling study sessions in the library, there is no better way to treat yourself than by indulging in a delicious meal set in a fun atmosphere.
Are you in need of restaurant suggestions close to one of Montreal's other university campuses? We have also created lists for where to eat if you are at Concordia's Loyola Campus, as well as suggestions for McGill campus. In addition, we recommend having a look at some of our other lists that are perfect for students, such as the best "Cheap Eats" in Montreal, the best dumplings in Montreal, and the best addresses to do work at.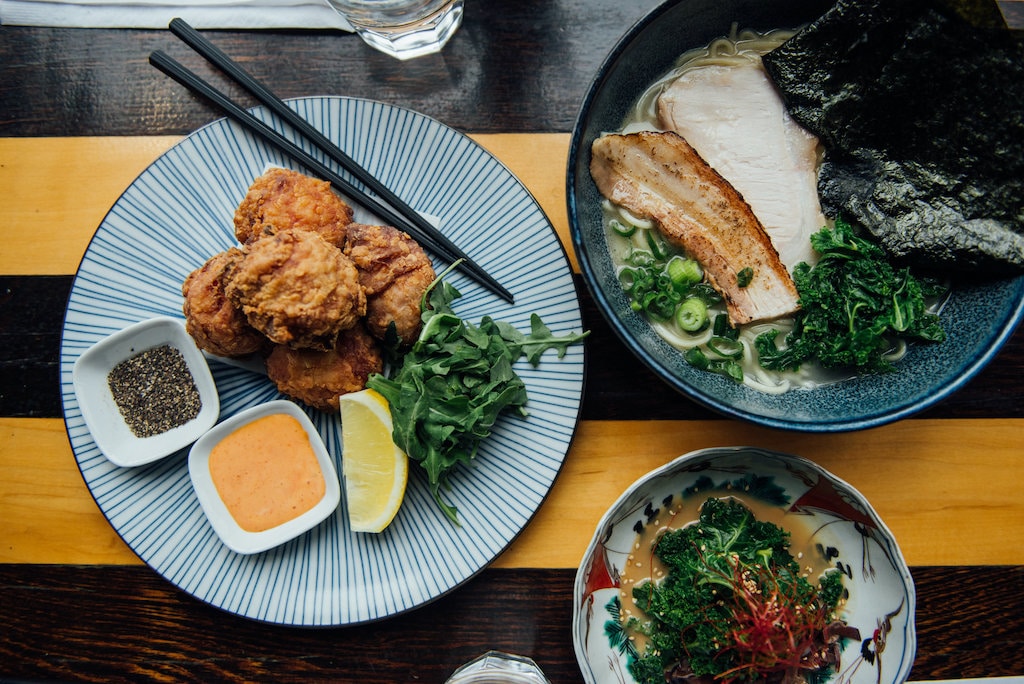 Schlouppe Bistro Nakamichi is an absolutely charming restaurant, home to some of our all time favourite ramen. The bowls they serve certainly meet all expectations of what a good ramen should be : refined and flavourful broths, high quality ingredients, and fresh noodles. The menu at this restaurant is characterized by the second wave of ramen in Japan, which is distinctly more modern and inventive than the traditional dish. We especially like their generous serving sizes, which are perfect to satisfy even the hungriest of hard-working students. The menu also features vegan options for those who prefer it. Further more, they are open 7 days a week, for both lunch and dinner!
5329 Boulevard Saint-Laurent
Montréal
Ryu 
If you want somewhere special to celebrate the successful completion of an exam or essay, we suggest stopping by Ryu sushi bar which is located right on Peel street. Since the recent move from their former location only a few blocks away, Ryu now has a very festive atmosphere and a concept that focuses mainly on table service. We come here to enjoy delicious sushi as well as a great kaiseki menu (a form of traditional Japanese cuisine). This is an address to come to after school when you're looking for a fun time and to eat some super tasty Japanese food.
1474 Rue Peel
Montréal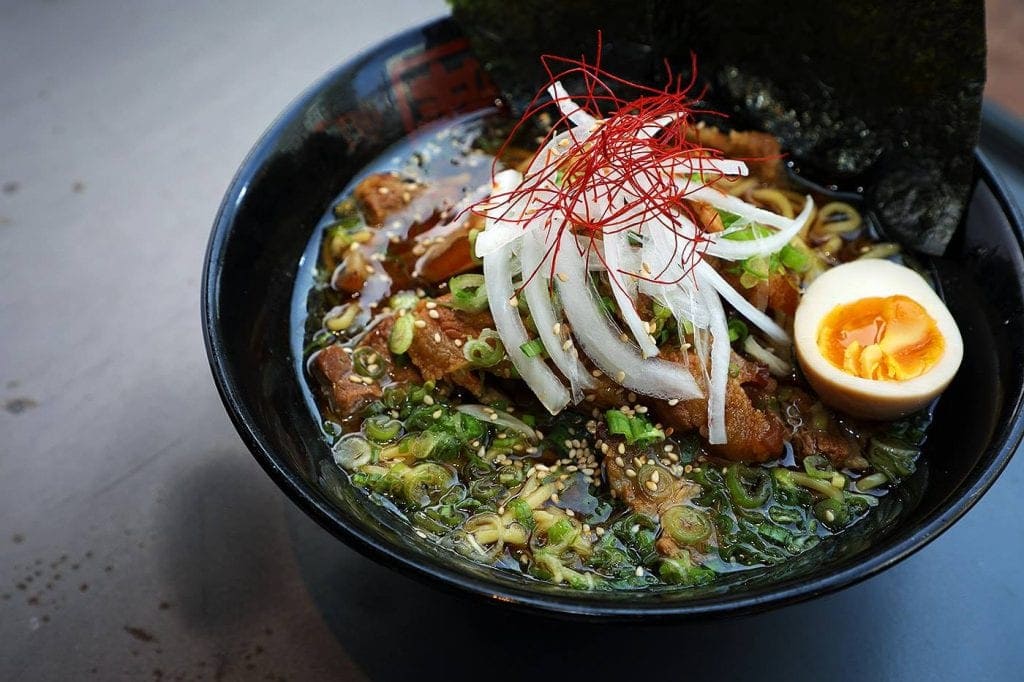 Chef Aki Urata and the Kinka family (from Kinka Izakaya restaurant) have opened a series of ramen restaurants in both Toronto and Montreal, the first of which was establish on Bishop Street. Kinton serves delicious ramen bowls as well as a few other Japanese dishes. The formula is simple ; create your own perfect bowl of ramen by choosing your broth (pork or chicken),  the flavour (original, shoyu, miso, or spicy),  the noodles (thick or thin) and finally, the garnishes. The address is open until the evening, but it is usually most crowded at lunchtime. We come here to eat quickly and very well.
1211 Rue Bishop
Montréal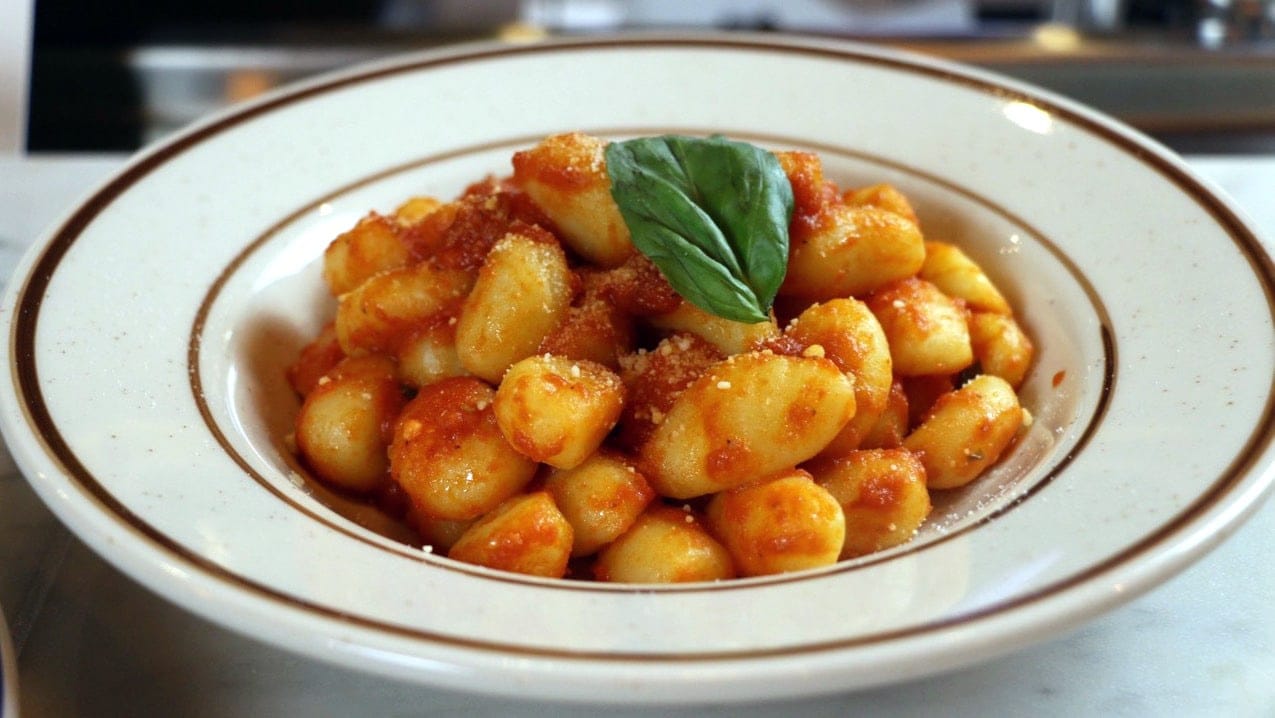 Café Parma on Bishop Street is a cute and casual Italian café that serves classic lunchtime dishes in a pleasant setting. Our favourites on the menu are the chicken cutlet sandwiches, the sausage paninis, the meatballs and the calzones. The house also offers a small dessert menu, and we all know that there is no better pick-me-up than a mid-afternoon cannoli.  Of course, like any good Italian café, you can also come here get your espresso fix in between classes.
1202 Rue Bishop
Montréal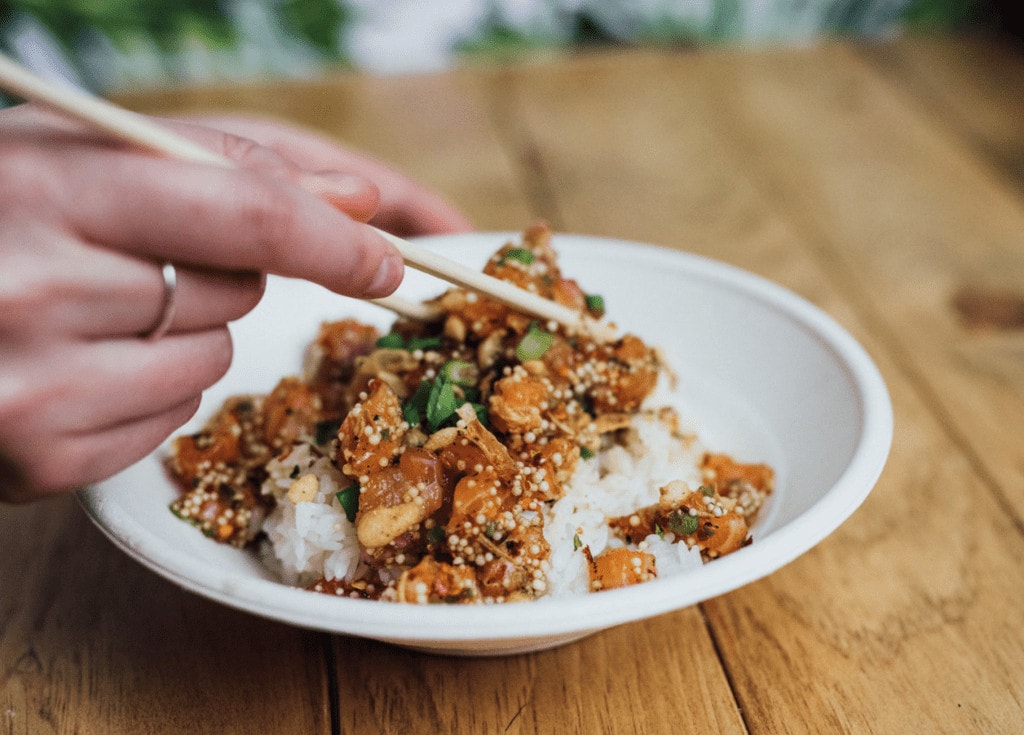 Another great poké bowl option in the Concordia area, Koa Lua is a super adorable lunch spot that perfectly caters to students with busy schedules thanks to it's location directly in front of Concordia's main entrance. The owners are also responsible for restaurants Escondite,  Habanera and Biiru, so it comes as no surprise that we really like Koa Lua. The menu features 9 different poké bowls with lots of seafood toppings, as well a vegetarian tofu option. Note that the premises are fairly small, but the dishes are also easily made to take away if there is no room inside.
1446 Rue Sainte-Catherine Ouest
Montréal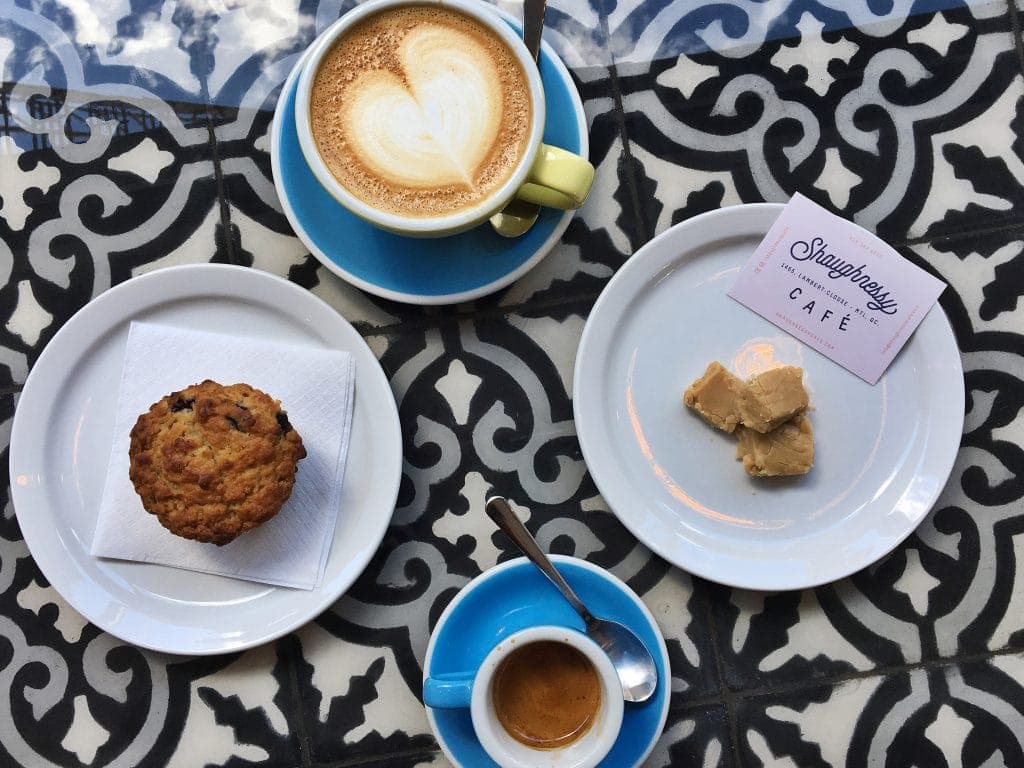 Shaughnessy Café is one of our favourite cafés to do work at, thanks to it's proximity to Concordia and the downtown centre, the super charming premises, and the high quality coffee beverages. They also offer a very good menu of baked goods and pizzas, making this spot a great address for breakfast, lunch, or an afternoon snack. They truly embody the vibe of a 'neighbourhood cafe', which was the owner's original goal from the get go.
1455 Rue Lambert Closse
Montréal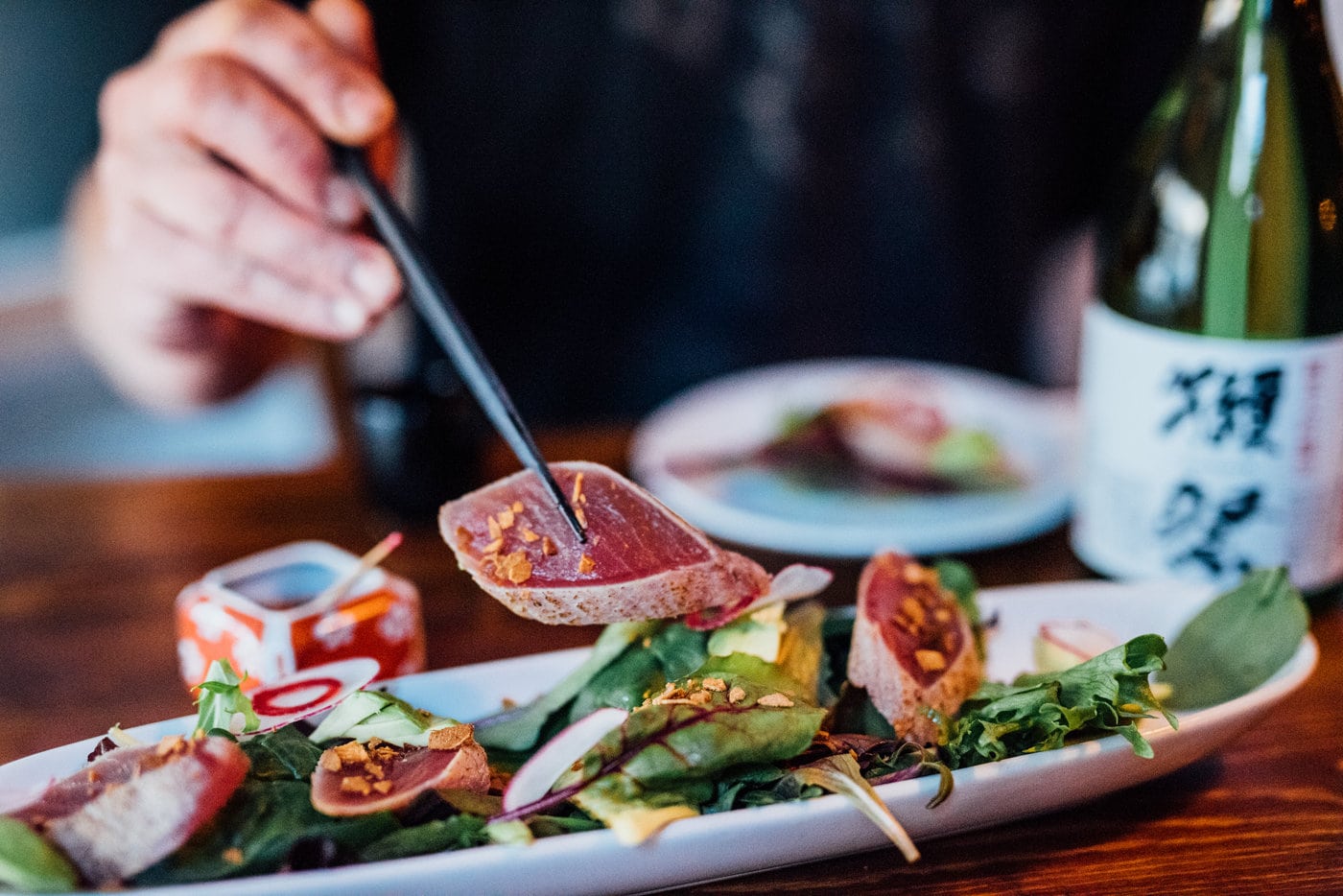 Otto Yakitori
Otto Yakitori is one of the best places in the city to eat Yakitori, a famous Japanese dish of skewered meat, most commonly chicken, that is grilled over charcoal. Of course, the menu also includes some other dishes such as sashimi, Japanese style bibimbap, ramen and tataki. The simple setting creates a 'no-frills' atmosphere, allowing diners to focus on the tasty food in front of them. This restaurant is only open in the evening, so it is a really good option to come to if you want to cap off a busy school day with some friends.
1441 Rue Saint Mathieu
Montréal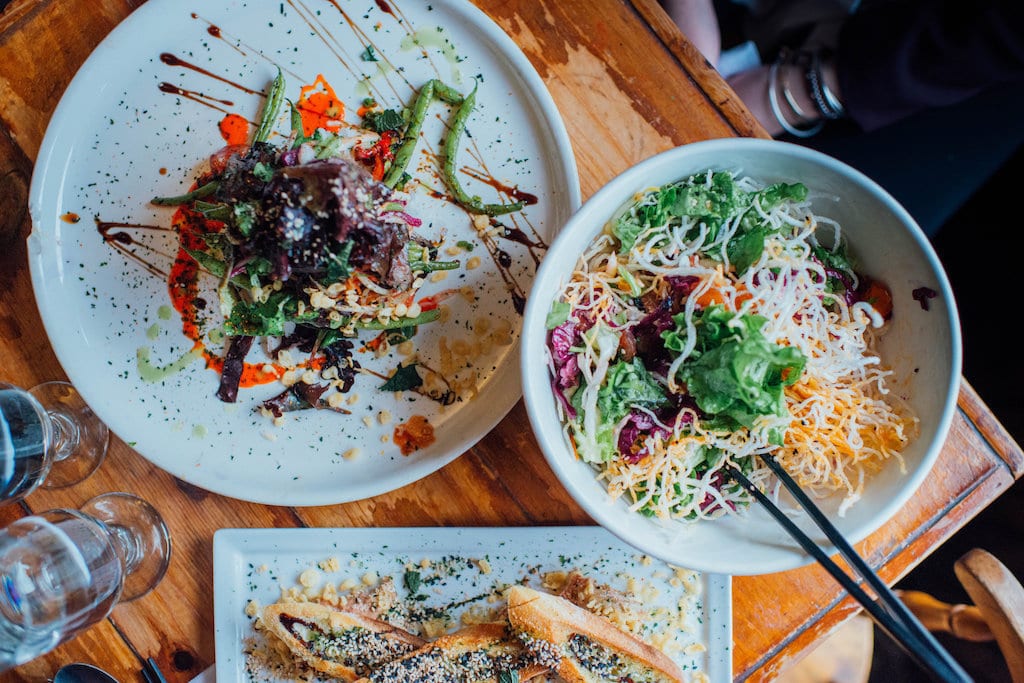 Kazu has been one of our all time favourite Japanese restaurants in the city since the day it opened, partly due to it's fun atmosphere and amazing food, but also because of its very student friendly prices. Upon entering the small space, the captivating and energetic atmosphere may surprise you – it's one of our favourite parts of having a meal at Kazu. Most importantly however, the menu offers high quality and inventive dishes that perfectly combine traditional Japanese flavours with a unique and contemporary twist. The highlights are the homemade shrimp burger, the Chirashi-zushi dish, and the BBQ Galbi Beef. Save room for dessert though, because they make ice cream in house (choices of green tea, coffee, saké, kahlúa, wasabi, caramel, plum, rum raisin and earl grey).
1844 Rue Sainte-Catherine Ouest
Montréal
5329 Boulevard Saint-Laurent Montréal H2T 1S5
1474 Rue Peel Montréal H3A 1S8
1211 Rue Bishop Montréal H3G 2E2
1202 Rue Bishop Montréal H3G 2E3
1446 Rue Sainte-Catherine Ouest Montréal H3G 1R3
1455 Rue Lambert Closse Montréal H3H 1Z5
1441 Rue Saint Mathieu Montréal H3H 2M4
1844 Rue Sainte-Catherine Ouest Montréal H3H 1M1