The Best Healthy & Vegetarian Addresses in Montreal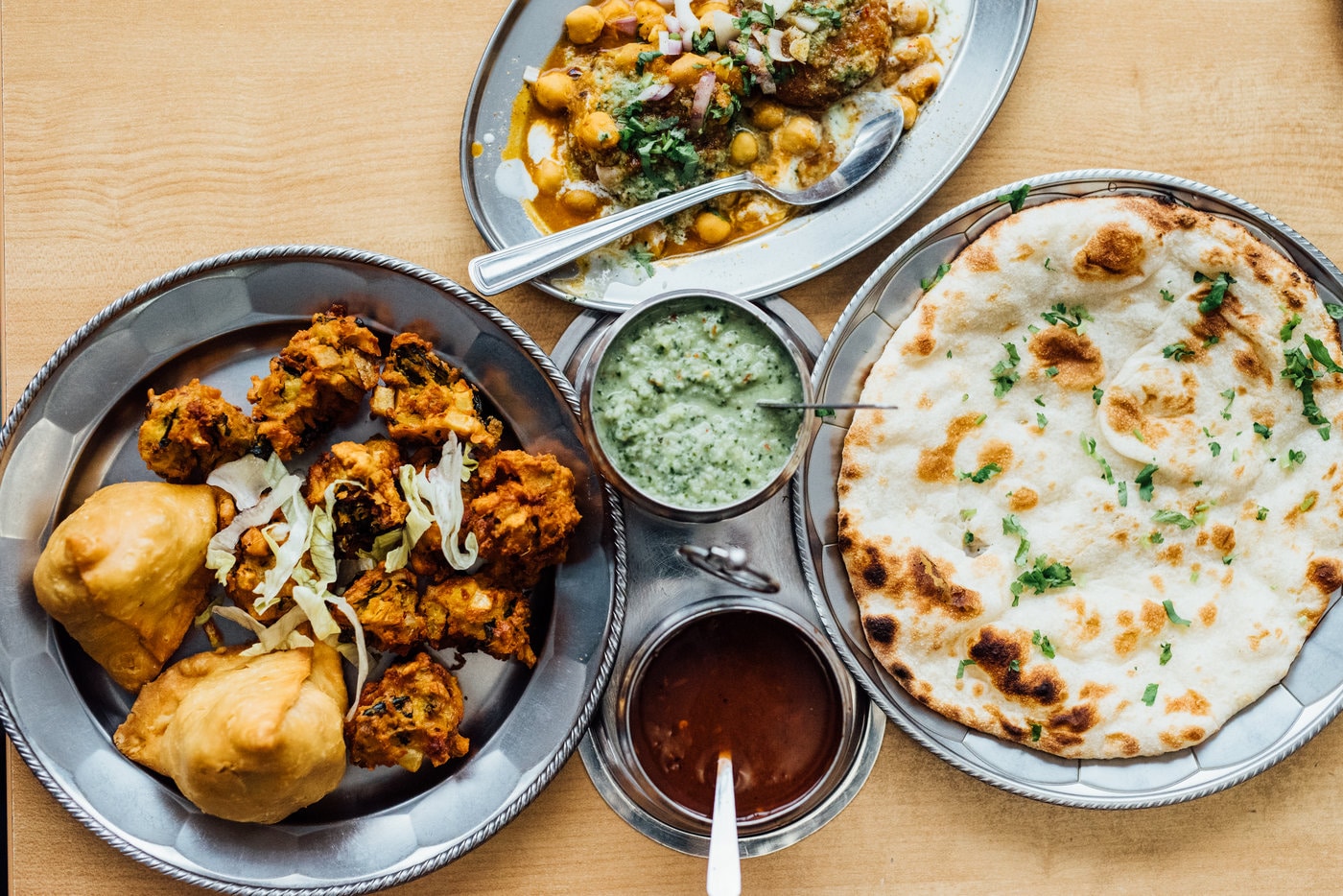 You don't have to be a vegetarian, vegan or health food purist to enjoy vegan or simply healthy dishes when eating out! To accompany friends who have a different diet from ours, to get out of your comfort zone, to reduce our meat consumption, or simply to add a little balance to your diet, eating vegetarian, vegan or healthy is a great way to discover new foods. In Montreal, there is no shortage of great addresses where you can eat healthy plant-based cuisine! Most of our favourite restaurants also offer vegetarian and vegan options on their menu to satisfy their clientele.
Being mindful about what you eat doesn't mean you can't enjoy yourself: we've put together a short list of delicious veggie-forward and healthy restaurants in Montreal! Among them, you'll find vegetarian restaurants, 100% vegan restaurants, and restaurants with vegetarian and/or vegan options.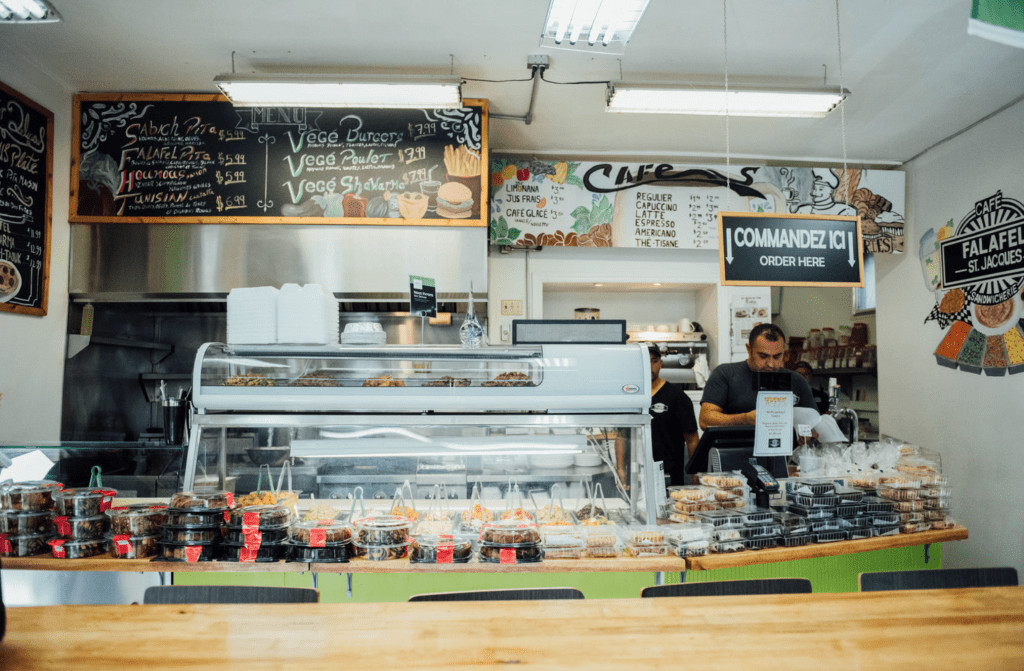 Vegetarian Restaurant – Open since June of 2015, Falafel St. Jacques restaurant and counter offers delicious Middle Eastern dishes! There is a wide variety of options, from sandwiches, family-style dishes and house salads, to hummus, homemade pitas, and falafels. The menu is vegetarian and its unique flavours and generous portions are more than appreciated. The house offers a variety of shish-taouk vegetable shiitake shawarmas as well as falafels for which it is known. Falafel is known to be the street food of Israel; here it is soft, fresh and delicious.
345 Rue Saint-Jacques
Montréal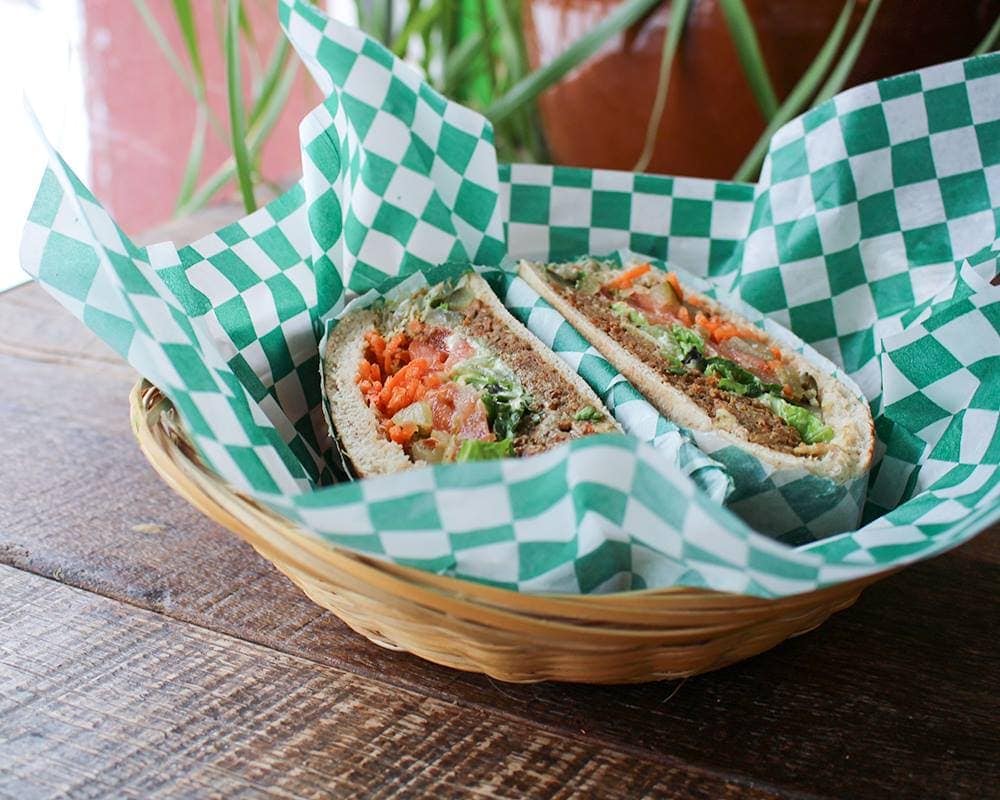 La Panthère Verte
Vegetarian Restaurant – We'd eat here every day if we could. The Green Panther offers a menu of pesticide-free and local foods; the soups, numerous salads and sandwiches (which are exceptional) never disappoint – and they have one of the best falafel sandwiches in Montreal! Their spaces are nice and inviting, which also adds to the customer experience. The business is very conscious of recycling, with discounts if you bring your own containers, and an additional fee if you don't. The place is open 7 days a week and offers delivery.
160 Rue Saint Viateur East
Montréal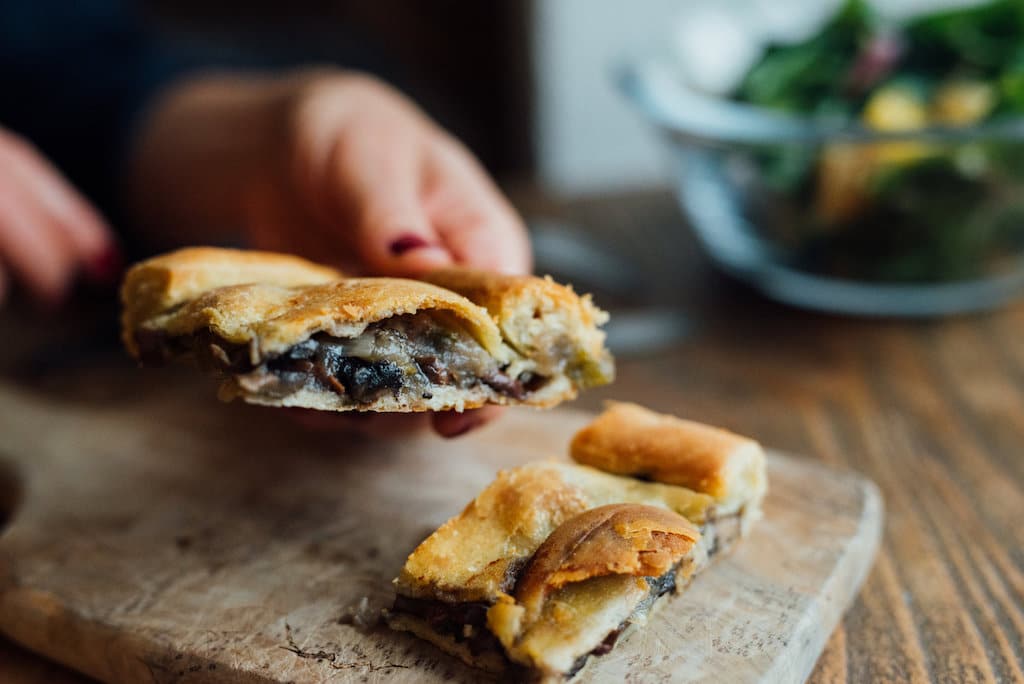 Vegetarian Restaurant – Located in the Notre-Dame-de-Grâce neighbourhood, Mouton Vert is both a small café and a health food store. The establishment offers vegetarian, vegan and Mediterranean cuisine, inspired by Greek culinary traditions, and everything is healthy and fresh! Tasty and comforting options include burgers, sandwiches, moussakas and stews. A wide variety of dishes are available by weight or a la carte, and can be enjoyed on site or for take-out. The staff is friendly and charming. The address also offers a private room, perfect for gathering with a delicious vegetarian and/or vegan menu. A great place to discover in NDG! Photo Alison Slattery
6000 Rue Sherbrooke Ouest
Montréal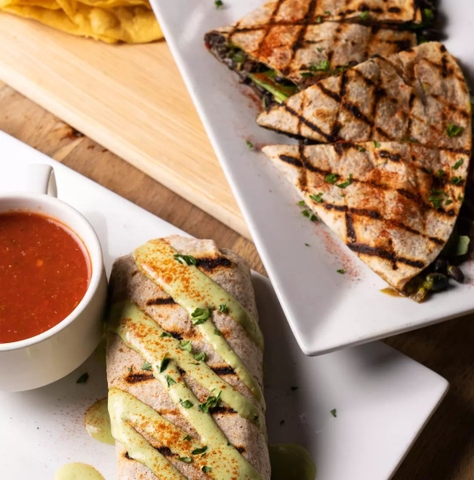 Vegetarian restaurant – Lola Rosa is an unpretentious restaurant. The address is charming and friendly, offering comforting vegetarian fare with many vegan options; salads, quesadillas, burgers, burritos, curries, chili, and of course their famous nachos. Their menu offers many choices for simple, hearty, and satisfying vegetarian dishes, all of which is available for delivery. They also have specials for corporate lunches.
545 Rue Milton
Montréal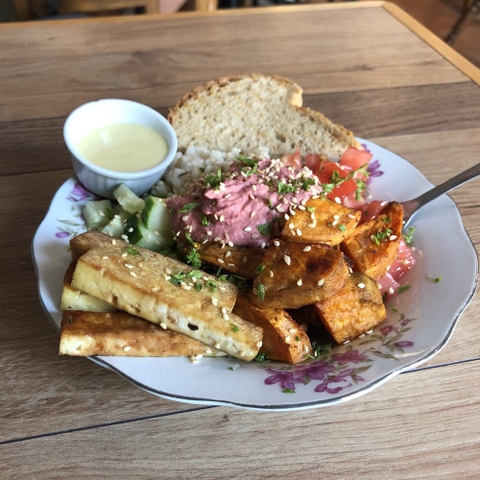 Café Tuyo
Vegetarian restaurant – Located in the heart of the Plateau Mont-Royal, on Marie-Anne Street, the friendly Café Tuyo is an address that we recommend. The place serves vegetarian, vegan, organic and healthy dishes in an inviting atmosphere. Very popular, the place is conducive to creation and sharing. The restaurant hosts many musicians, artists, conferences, exhibitions and shows, and is overall a sweet and pleasant place to be.
370 Rue Marie-Anne
Montréal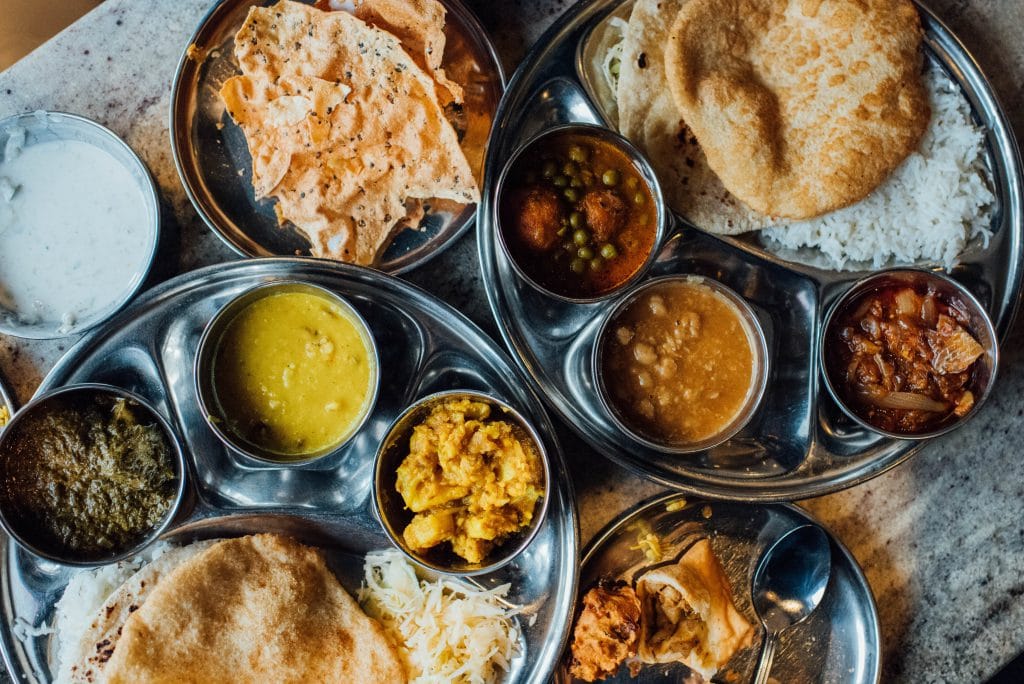 Vegetarian restaurant – Pushap is a small restaurant a little ways from the main drags. With simple decor and sometimes very slow service, this spot maintains its popularity by offering vegetarian thalis of all kinds at very affordable prices. Pick up some sweets on your way out, the owner is known to give his customers unbeatable deals. We really like this address, which is among the best Indian restaurants in Montreal.
5195 Rue Paré
Montréal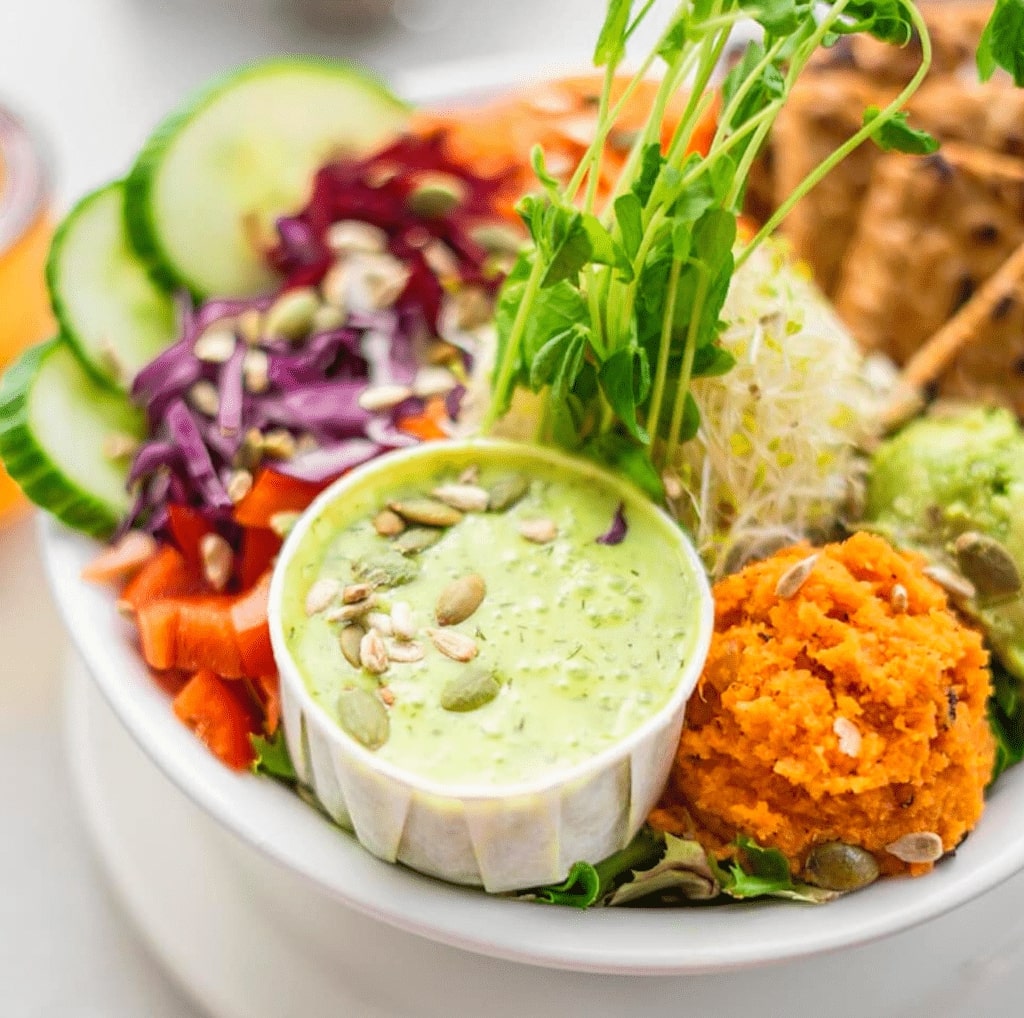 Vegetarian Restaurant – Aux Vivres is a popular vegan destination – the first vegan restaurant in the city – and offers healthy and tasty fare. We love the tempeh dragon bowl and the Thai tofu bowl. At Aux Vivres, we find non-GMO fruits, vegetables and grains, sourced from the most local and organic sources possible. They are open 7 days a week and some locations have take-out counters.
4631 Boulevard Saint-Laurent
Montréal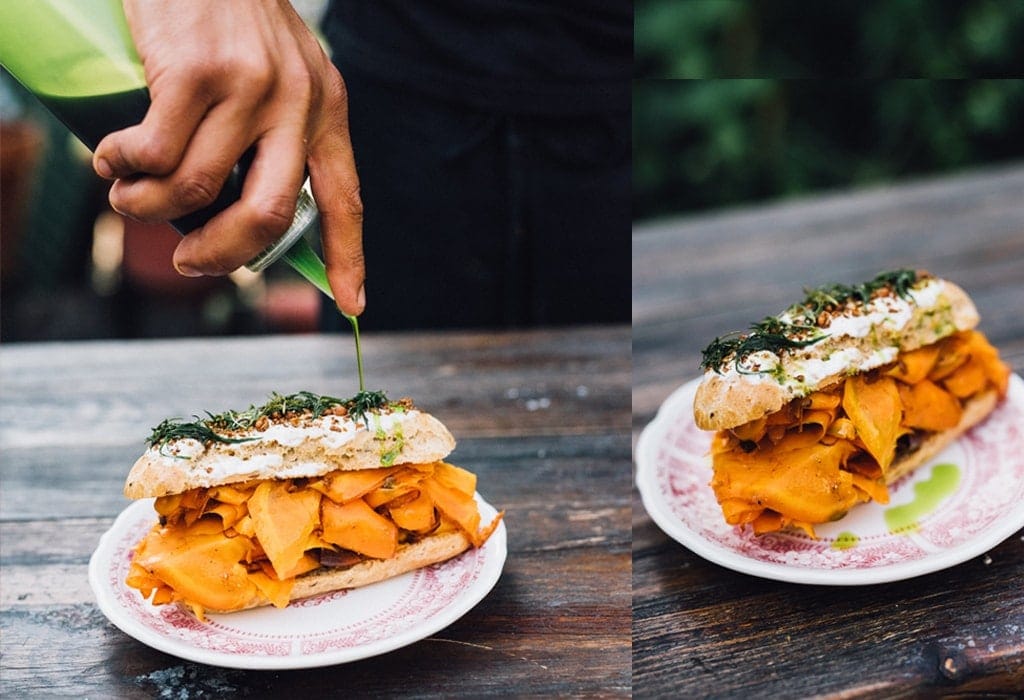 Vegetarian options – Neighbouring Joe Beef and Liverpool House, Vin Papillon is a restaurant not to be missed that knows how to showcase vegetables. This is an unpretentious restaurant where you can enjoy exceptional seasonal and market vegetables, prepared in sophisticated and original ways, and are meant to be shared. You get what you pay for, and you will always leave satisfied and happy. The restaurant also offers a remarkable natural wine list. This is THE place to eat the sexiest vegetables in town!
2519 Rue Notre-Dame Ouest
Montréal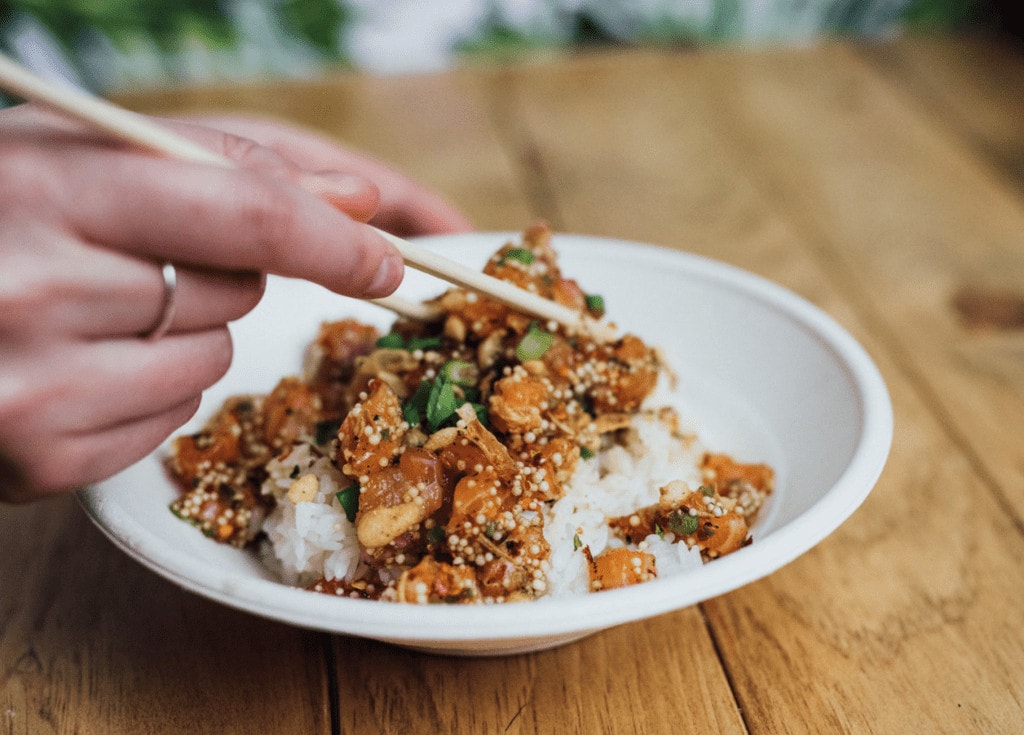 Vegetarian options – Koa Lua on Union Street is a charming little counter with 20 seats where you can enjoy a poke on site or take one to go. The establishment offers 7 pokes including tuna, salmon, shrimp or tofu, from previously customized recipes. The Black Magic, a poke with salmon, hot sauce, nori, crunch mix and furikake, is a favourite at $11. They also serve a few juices – our favourite is the Red Hawaï – and a bubble tea is coming soon. We come here for a change of scenery, to feel on vacation and to eat healthy!
1446 Sainte-Catherine Ouest
Montréal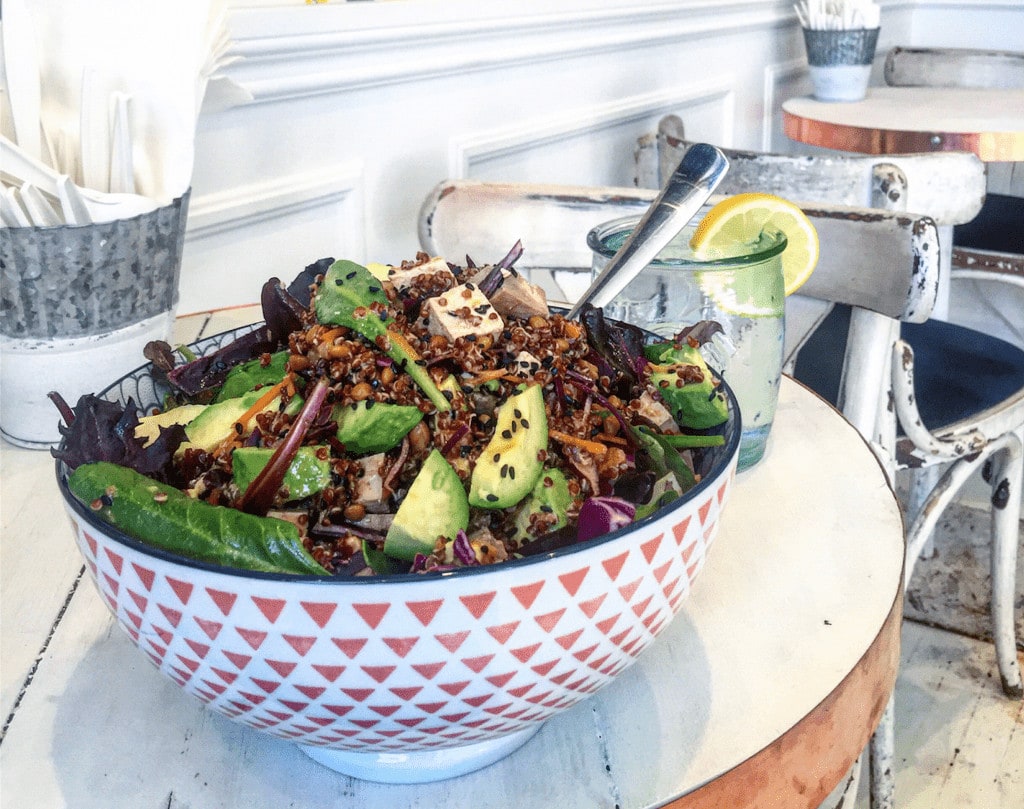 Vegetarian options – Mandy's is a restaurant and counter offering delicious salads, soups and juices to go. On the menu, there are about 15 different salad options (but customers may also create their own) as well as homemade dressings. The salads are quite hearty and very tasty. Mandy's counters are charming and comforting places where you are guaranteed a satisfying and delicious salad!
201 Avenue Laurier Ouest
Montréal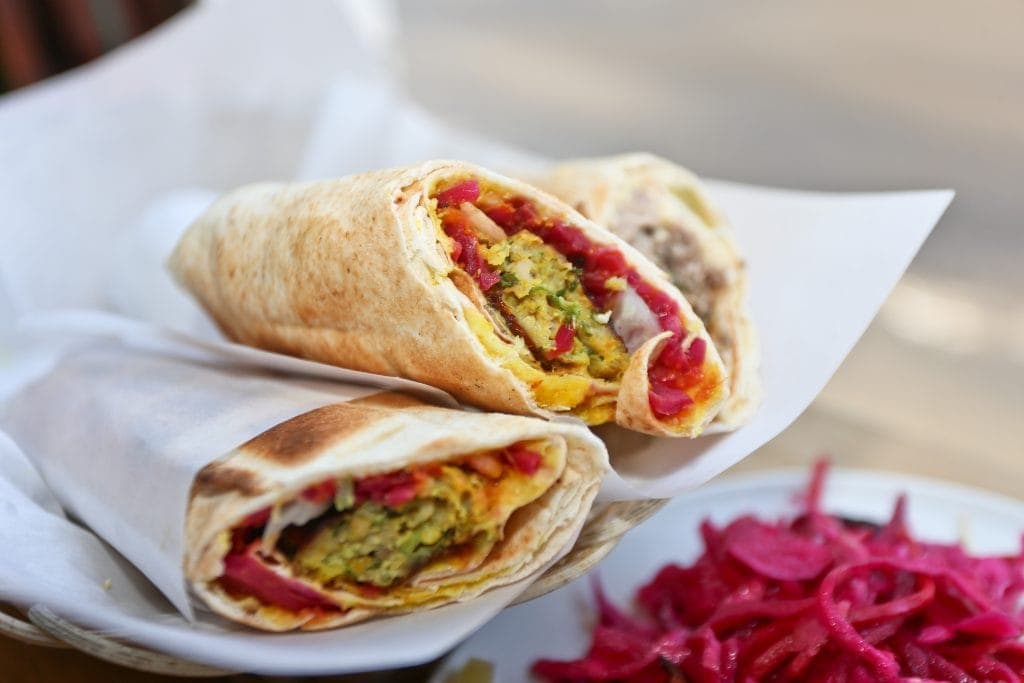 Vegetarian options – Located on St-Laurent Boulevard, Omnivore offers a Montreal-inspired Lebanese menu for vegetarians and carnivores alike. With a counter to order your meal and a few tables, the small establishment offers tasty dishes with quality ingredients highlighting their delicious spices, sauces and satisfying textures. Omnivore also offers a catering and grocery service, located a little further on Marie-Anne Street.
4306 Boulevard Saint-Laurent
Montréal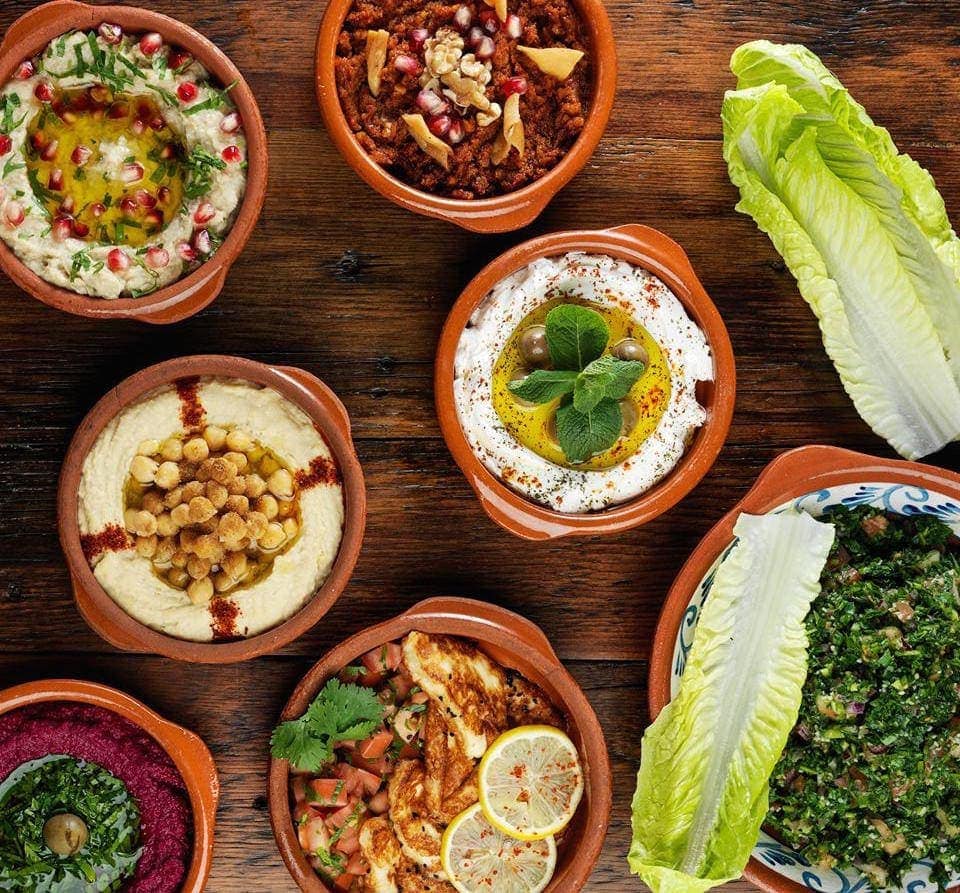 Vegetarian Options – Right in the centre of lively Parc Avenue, Kazamaza is a restaurant offering a superb variety of Middle Eastern flavours. On their menu they offer a series of Lebanese-inspired dishes made with only plant-based ingredients. There is a green bean dish, a superb okra sauté, a delicious lentil dish and an original plate of sautéed dandelion leaves. A true feast for the palate.
4629 Avenue du Parc
Montréal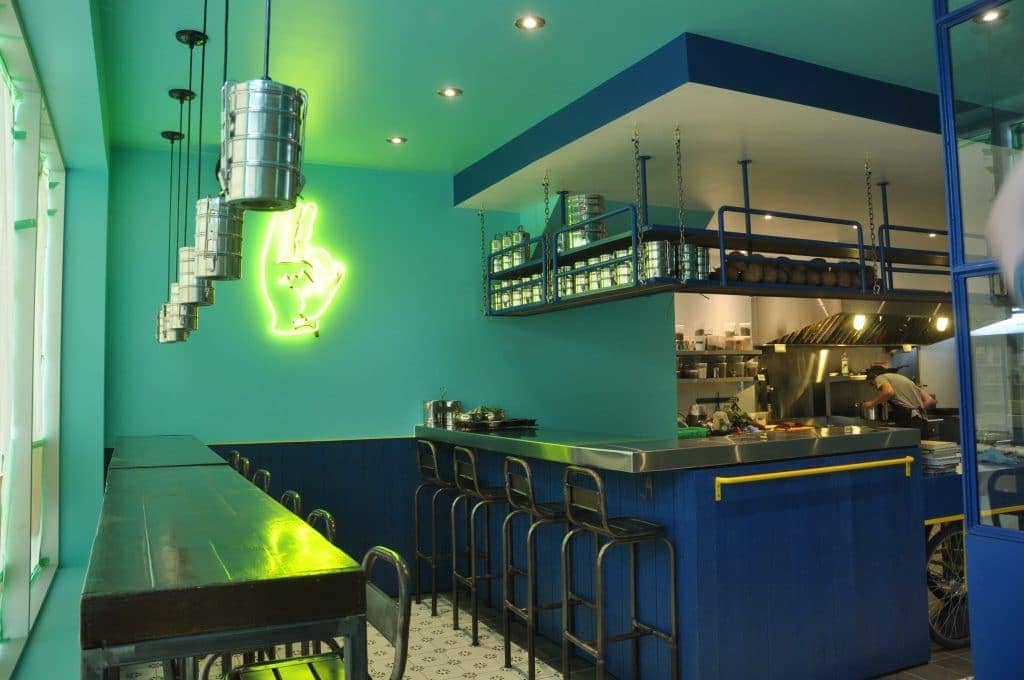 Vegetarian options – Le Super Qualité Indian Snack Bar is one of the best Indian restaurants in Montreal. It offers mainly South Indian street food, cocktails and regional specialties. The place is stylish and original, with a nice terrace in front. We come here for well-priced tasty food and for the friendly service. A small neighbourhood restaurant with a young and buzzing atmosphere to discover.
1211 Rue Bélanger
Montréal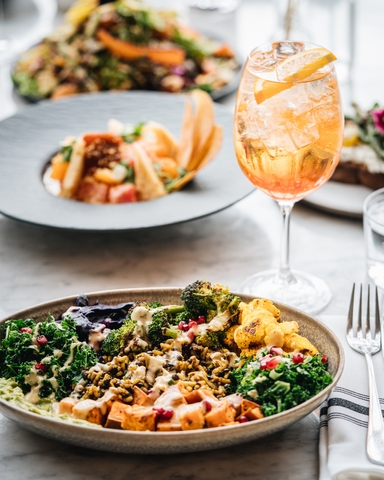 Vegan restaurant – LOV offers delicious and local vegan cuisine! We come here for all occasions: coffee, brunch, lunch, or a healthy dinner. The restaurant in Old Montreal welcomes you with an elegant, airy and Zen-like decor. At LOV, organic, local and fresh products are honoured. On the menu, we find almost entirely vegan dishes where the cuisine is plant-based. We appreciate this address for its very tasty vegan cuisine, its friendly service, and its honest portions and prices.
464 Rue McGill
Montréal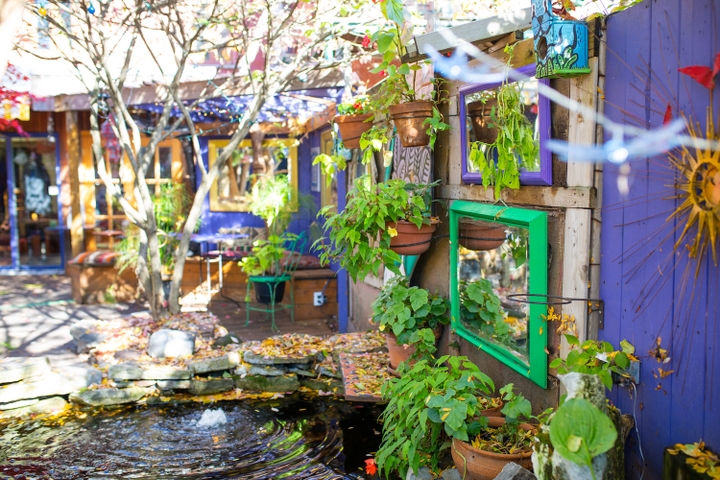 Café Santropol, a true Montreal institution, located just steps away from Mount Royal, is known for its vegetarian options, low prices, jumbled decor and beautiful terrace. The food is simple: soups, sandwiches, chilis, salads and cakes make up most of the menu.
3990 Rue Saint-Urbain
Montréal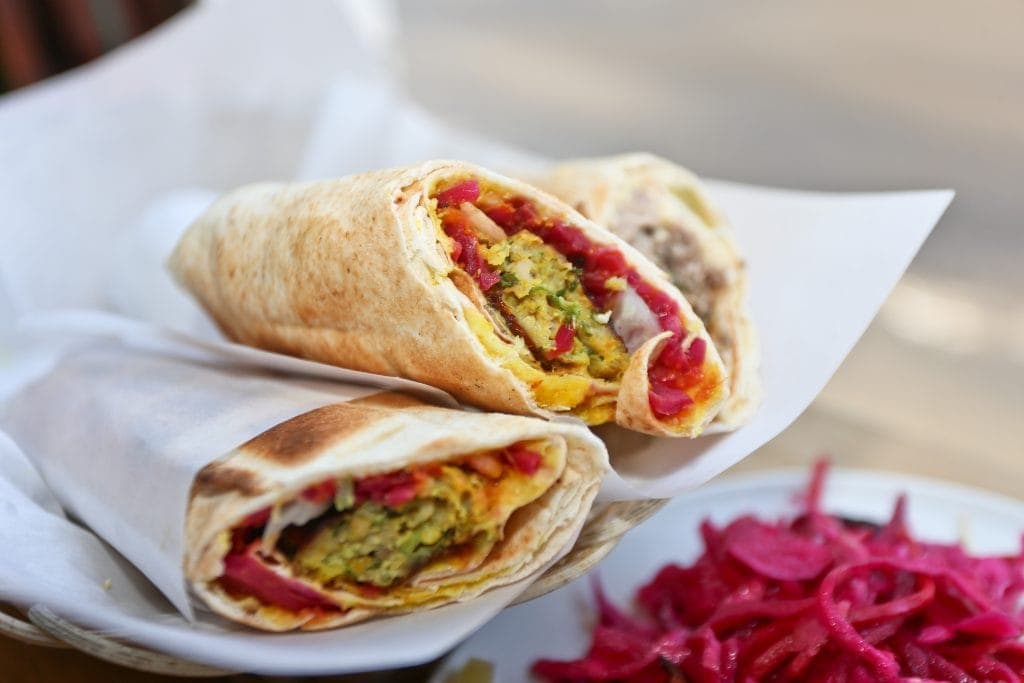 Le Café Santropol, réelle institution de Montréal, située à quelques pas du Mont-Royal est connu pour ses options végétariennes, ses prix doux, son décor pêle-mêle et sa magnifique terrasse. On y mange des préparations simples: soupes, sandwichs, chilis, salade et gâteaux occupent la majeure partie du menu.
4306 Boulevard Saint-Laurent
Montréal
See on map
345 Rue Saint-Jacques Montréal H8R 1E6
160 Rue Saint Viateur East Montréal H2T 1A8
6000 Rue Sherbrooke Ouest Montréal H4A 1X9
545 Rue Milton Montréal H2X 1W5
370 Rue Marie-Anne Montréal H2W 1B3
5195 Rue Paré Montréal H4P 2B1
4631 Boulevard Saint-Laurent Montréal H2T 1R2
2519 Rue Notre-Dame Ouest Montréal H3J 1N4
1446 Sainte-Catherine Ouest Montréal H3G 1R3
201 Avenue Laurier Ouest Montréal H2T 2N9
4306 Boulevard Saint-Laurent Montréal H2W 1Z3
4629 Avenue du Parc Montréal H2V 4E4
1211 Rue Bélanger Montréal H2S 1H7
464 Rue McGill Montréal H2Y 2H2
3990 Rue Saint-Urbain Montréal H2W 1T7
4306 Boulevard Saint-Laurent Montréal H2W 1Z3