Bar de Courcelle: Saint-Henri's favourite dive-bar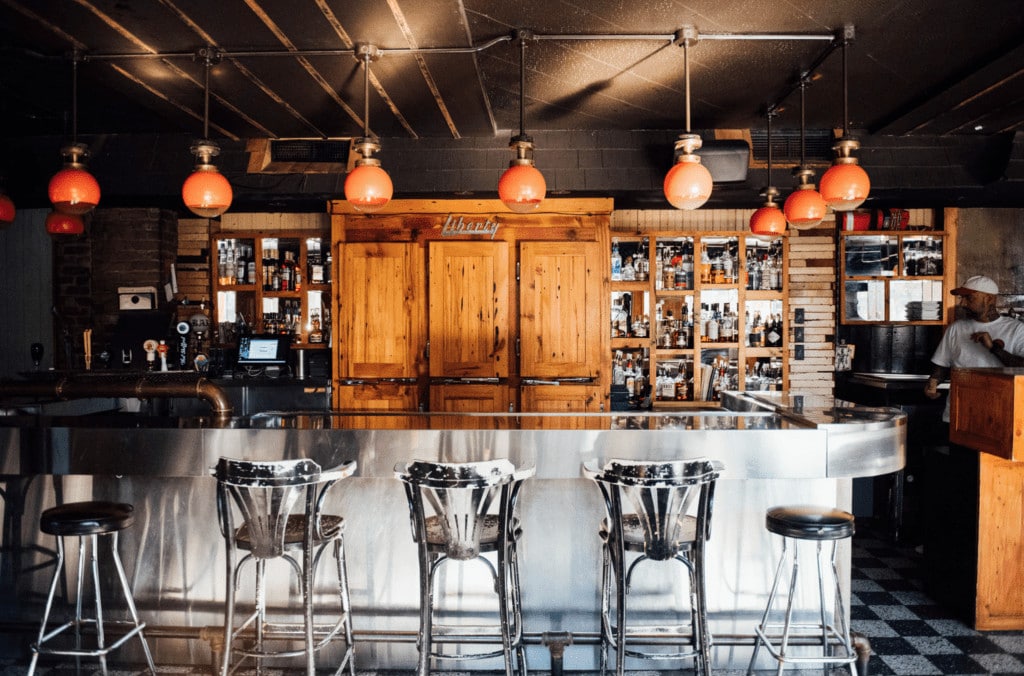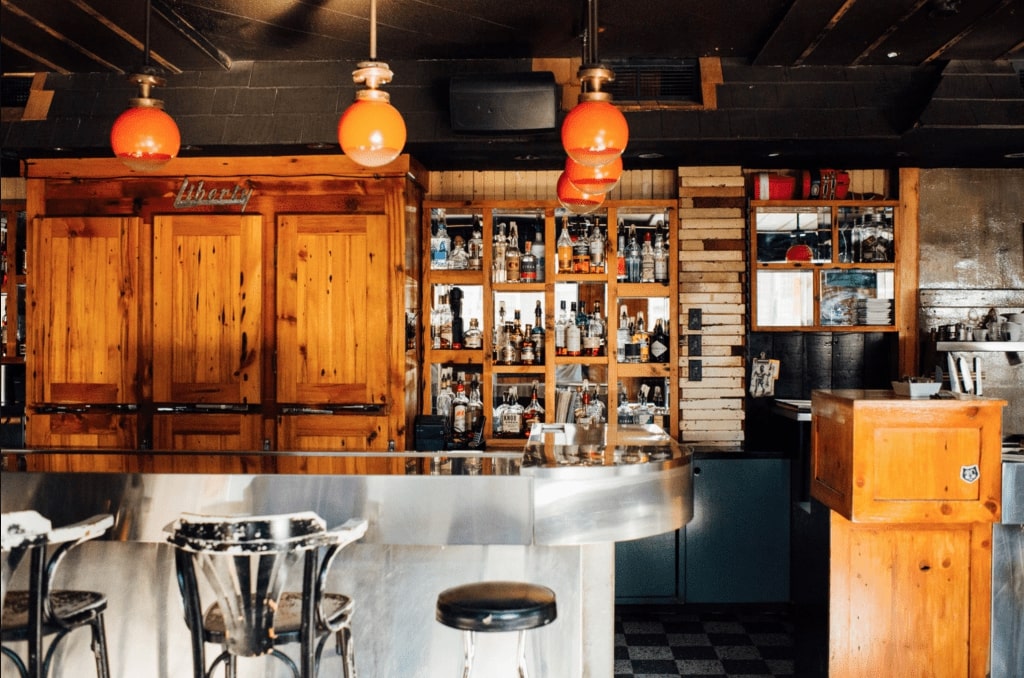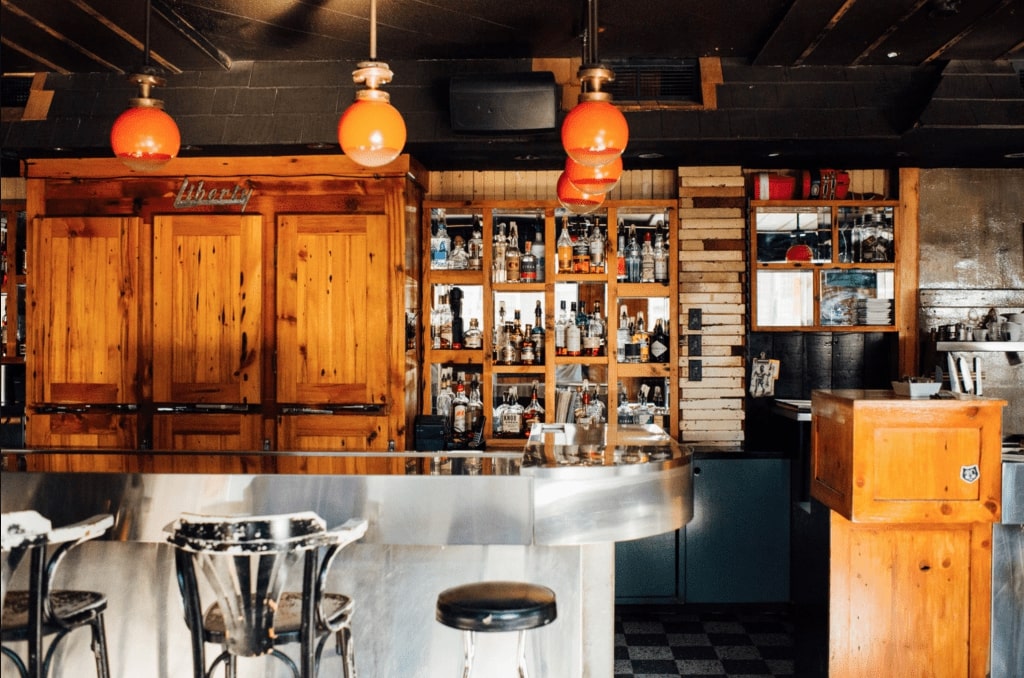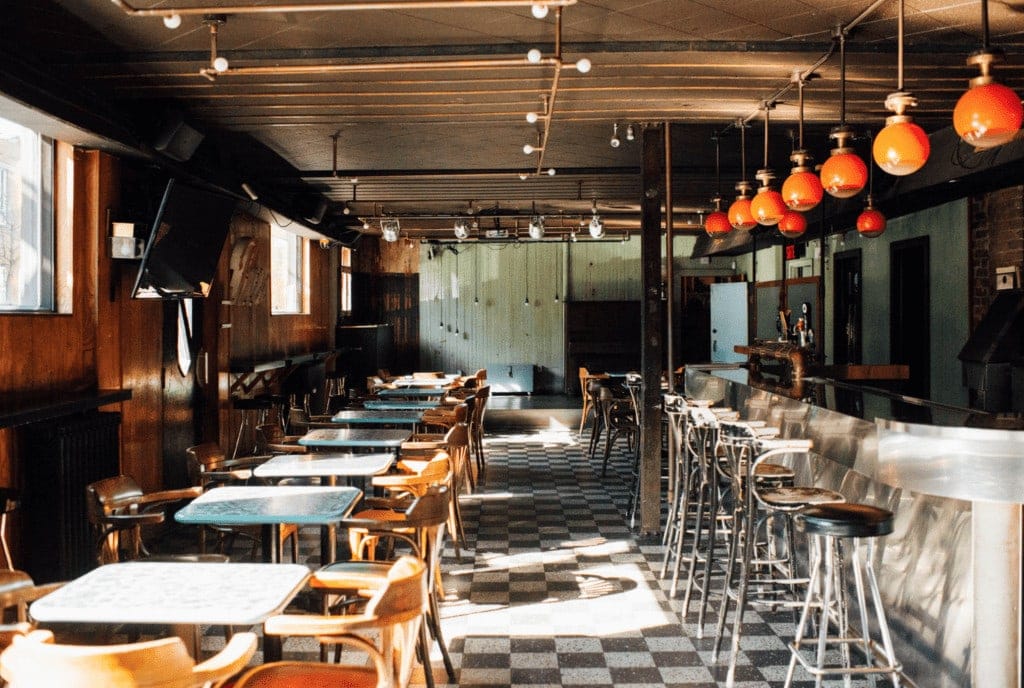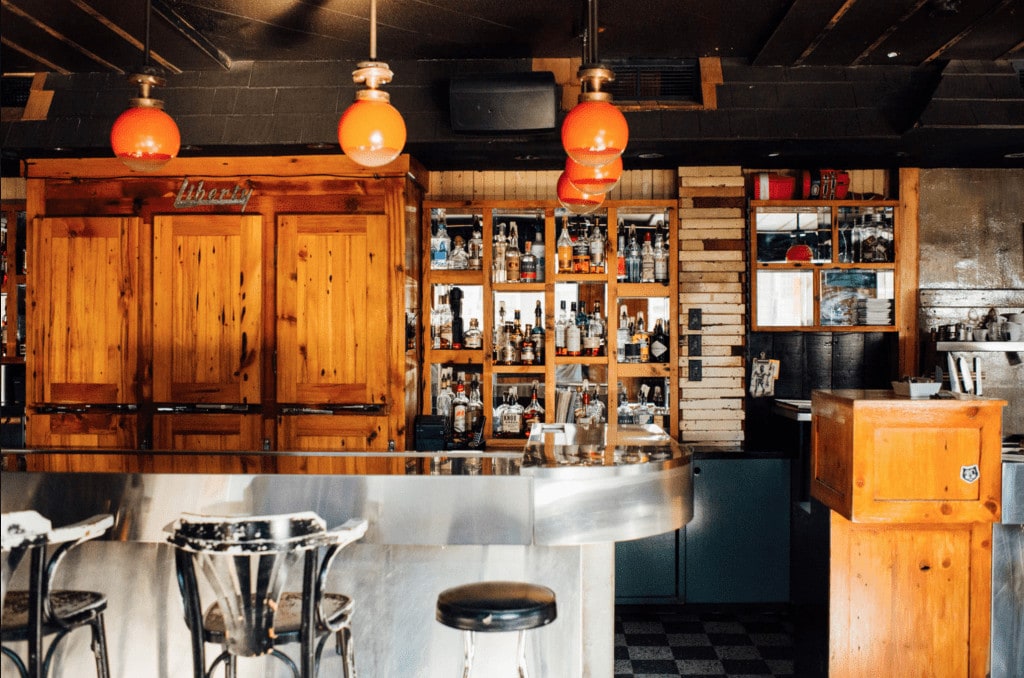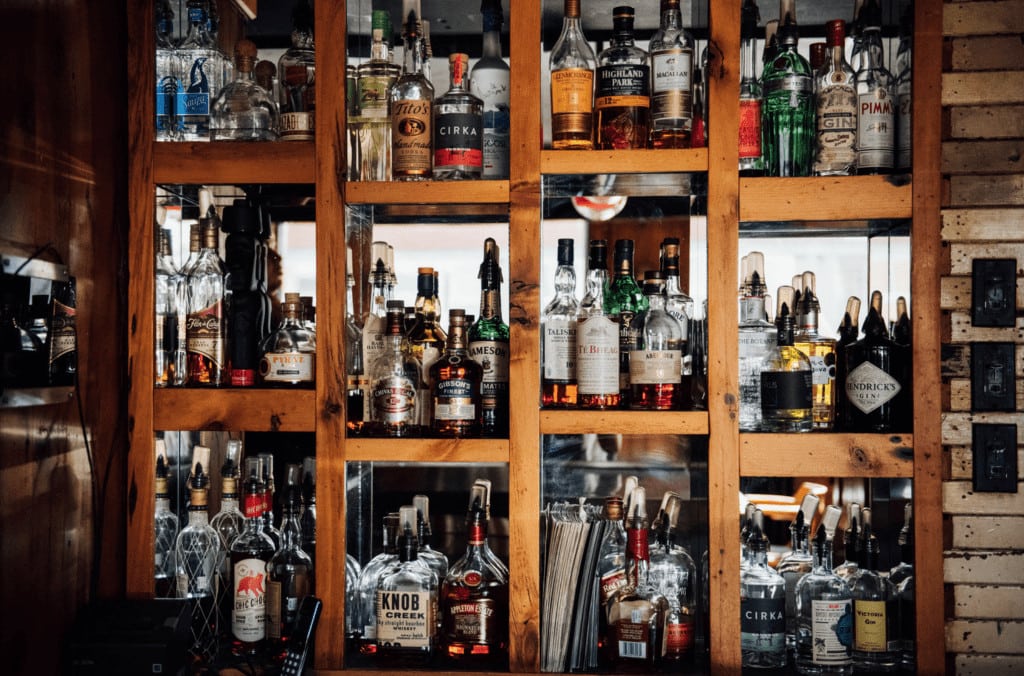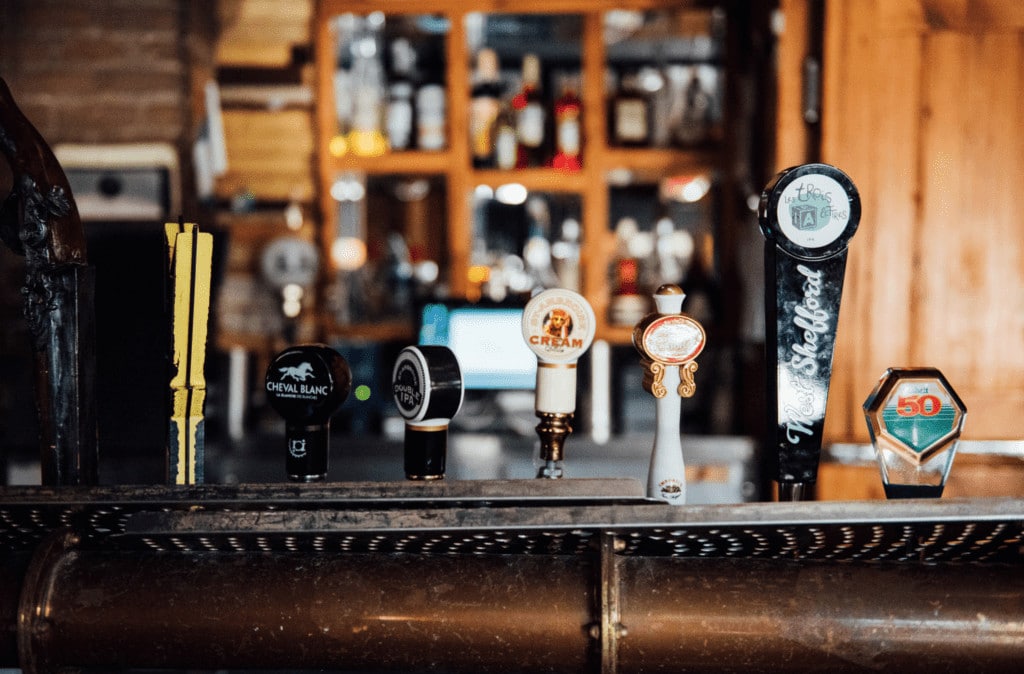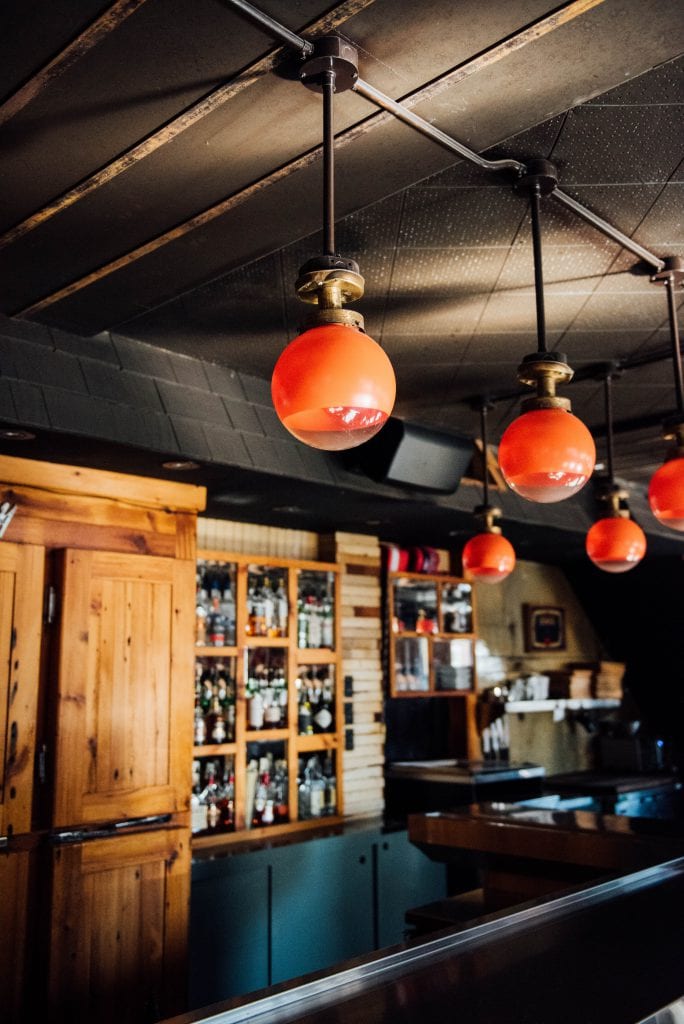 Bar de Courcelle

$
Monday: 3:00 PM – 3:00 AM
Tuesday: 3:00 PM – 3:00 AM
Wednesday: 3:00 PM – 3:00 AM
Thursday: 3:00 PM – 3:00 AM
Friday: 3:00 PM – 3:00 AM
Saturday: 3:00 PM – 3:00 AM
Sunday: 3:00 PM – 3:00 AM

The Bar de Courcelle has been around for over 50 years. Reopened in 2013 by new owners, this is a great Saint-Henri dive-bar where we come to enjoy the iconic space in good company
The history of the Bar de Courcelle goes back much further than its reopening in 2013. In fact, the bar had already existed in Saint-Henri for over 50 years under the same name. The new owners, Tony Campanelli (owner Café Campanelli), Alex Le Jeune, Eric Le François and Jessi Lee Favard, chose to keep the aesthetics of the bar when they reopened, out of concern for the rich heritage of the place. The Bar de Courcelle is a dive bar or "speakeasy". It is defined as a place with a distinct history and atmosphere, where people from the neighbourhood meet to talk, eat and drink.
In keeping with its definition as a dive bar, the Bar de Courcelle has a period aesthetic. When the owners changed, Tony, Alex, Eric and Jessi chose to keep the old decor. There's no fake old here; the decor is truly period. The new owners simply updated some of the bar's features. "We made it more functional, but otherwise, everything is authentic." The interior of the bar is reminiscent of a '60s and '70s diner. All the textures and materials are vintage, and metal cladding is the material of choice for both the counter and tables. The place also charms thanks to the particular and distinct ambiance that reigns there. They also have a superb terrace in the back, which is one of the most beautiful terraces in Montreal. On Mondays and Wednesdays, bands perform at the bar, and they also hold open mics on Sunday nights.
On the menu, Bar de Courcelle offers a wide variety of beers, wines, spirits and cocktails as well as a menu of simple dishes and more substantial platters. The bar offers six varieties of beer on tap and four in bottles. Jessi personally selects the bottles that appear on the bar's wine list, and includes a selection of whites, reds, and a choice of bubbles. For cocktails, or "coquetels" as the bar calls them, Arnaud Leduc prepares classic drinks and several house drinks. On the food side, the menu is true comfort food. We're talking about vegetarian or duck tartiflette (a kind of potato gratin), chili con carne, and also plates to share including a cheese and antipasto plate, a charcuterie plate, and other small bites. You can also order smaller snack-style dishes. Prices for dishes range from $12 to $27 and $2.75 to $17 for snacks.
Bar de Courcelle is now a neighbourhood institution, much appreciated by locals, and people from across the city. "We really like the neighbourhood atmosphere and the authenticity of the place. We see everything here, whether it's people in suits or just coming in for a drink: we're very attached to our clientele."
Written by Sophie Monkman
Photography by Alison Slattery