The Best Smash Burgers in Montreal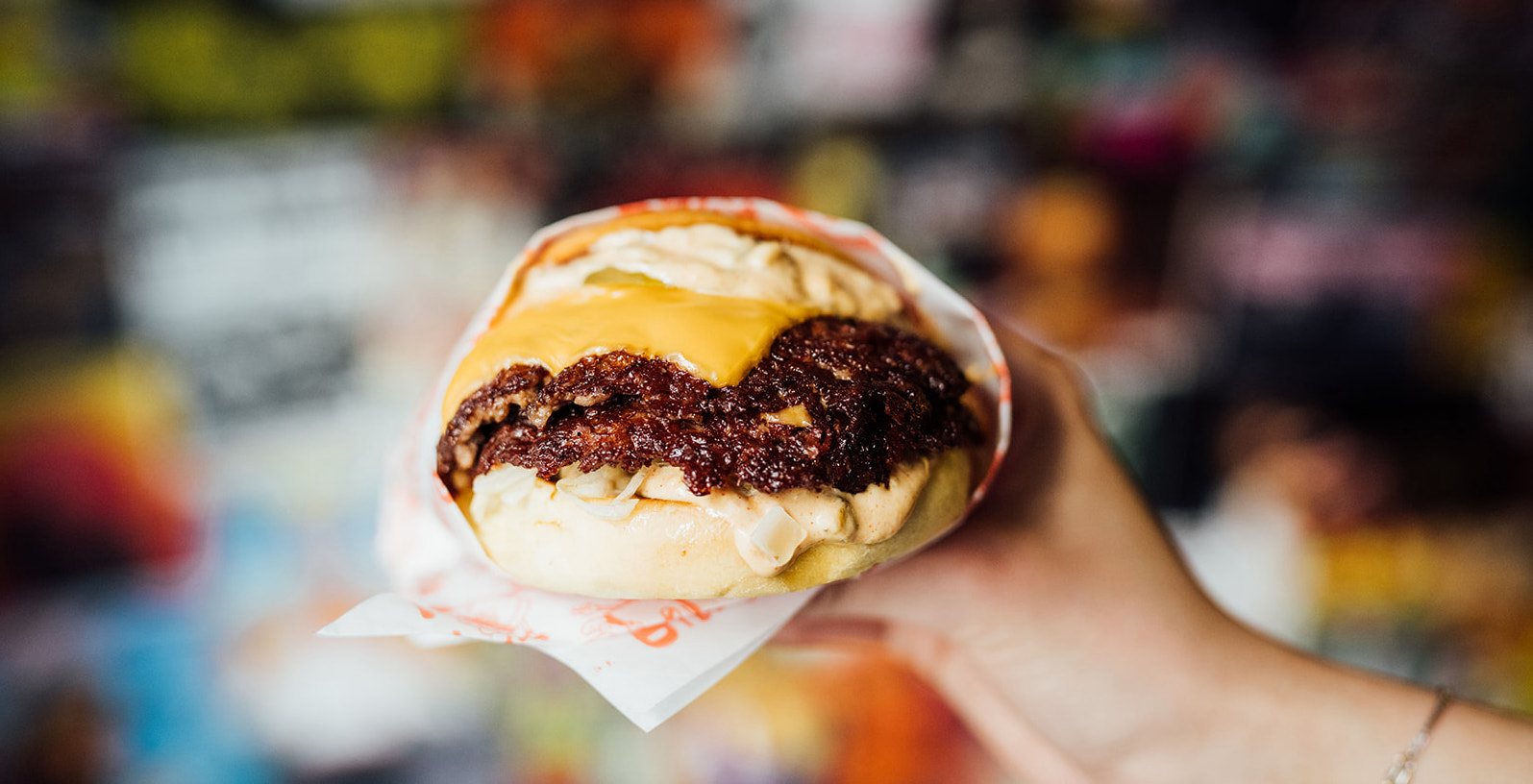 Unlike a traditional burger, the patty in a smash burger is crushed and crispy. The result is delicious and decadent.
Originally from the United States, legend has it that the smash burger was invented at a diner deep in Kentucky with, mind you, a 2-kilo tin of beans. The diner's employee, who was feeling particularly inspired that day, didn't know it, but had just created a legendary recipe in the world of fast food.
But what is this burger, which is all the rage in the United States and now all over the world? The principle is simple: a ball of cold minced meat is crushed on a hot griddle using a press. The juices from the meat are then caramelised, creating a meatball that's full of flavour, extra thin, crispy and juicy.
To satisfy all your smash burger cravings, here's a list of the best in Montreal. In the same vein, here's our list of the best burgers in Montreal, the best poutines in Montreal, and our suggestions for where to enjoy the best fries in town.
Special mentions:
L'Hamburger, 933 Rue Saint-Zotique Est (thanks to Thaïla and Maxime for the suggestion!)
Burgers + Frites at Cathcart food court (thanks Ulric!)
Happy discoveries!
See on map
1380 Rue Jean-Talon Est Montréal H2E 1S2
6800 Avenue Fielding Montréal H4V 1N9
6956 Rue Drolet Montréal H2S 2T3
1449 Sainte-Catherine Ouest Montréal H3G 1S6
5171 Avenue du Parc Montréal H2V 4G3
8517 Rue Hochelaga Montréal H1L 2M1