Moqueur: Louisianan cuisine in the Village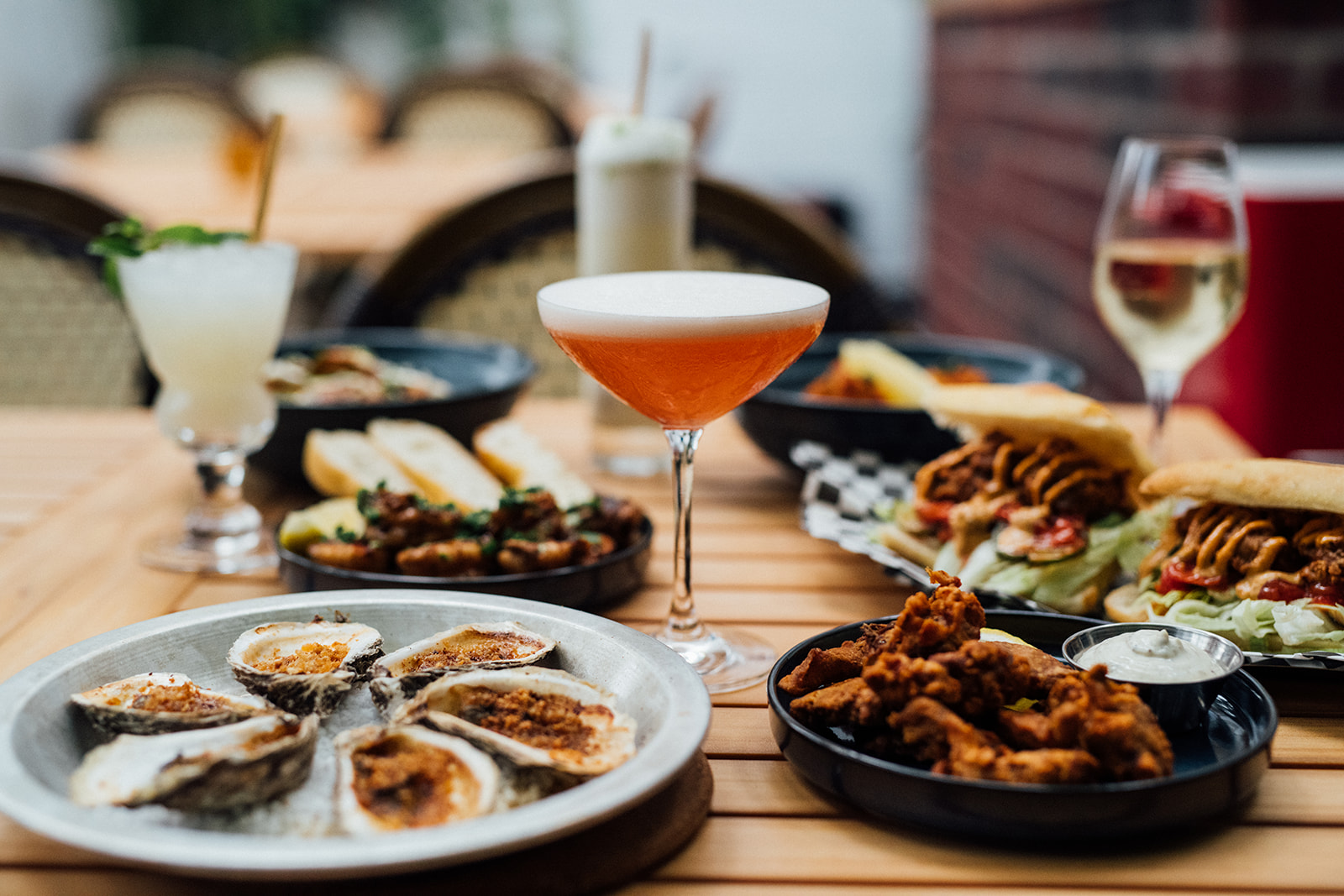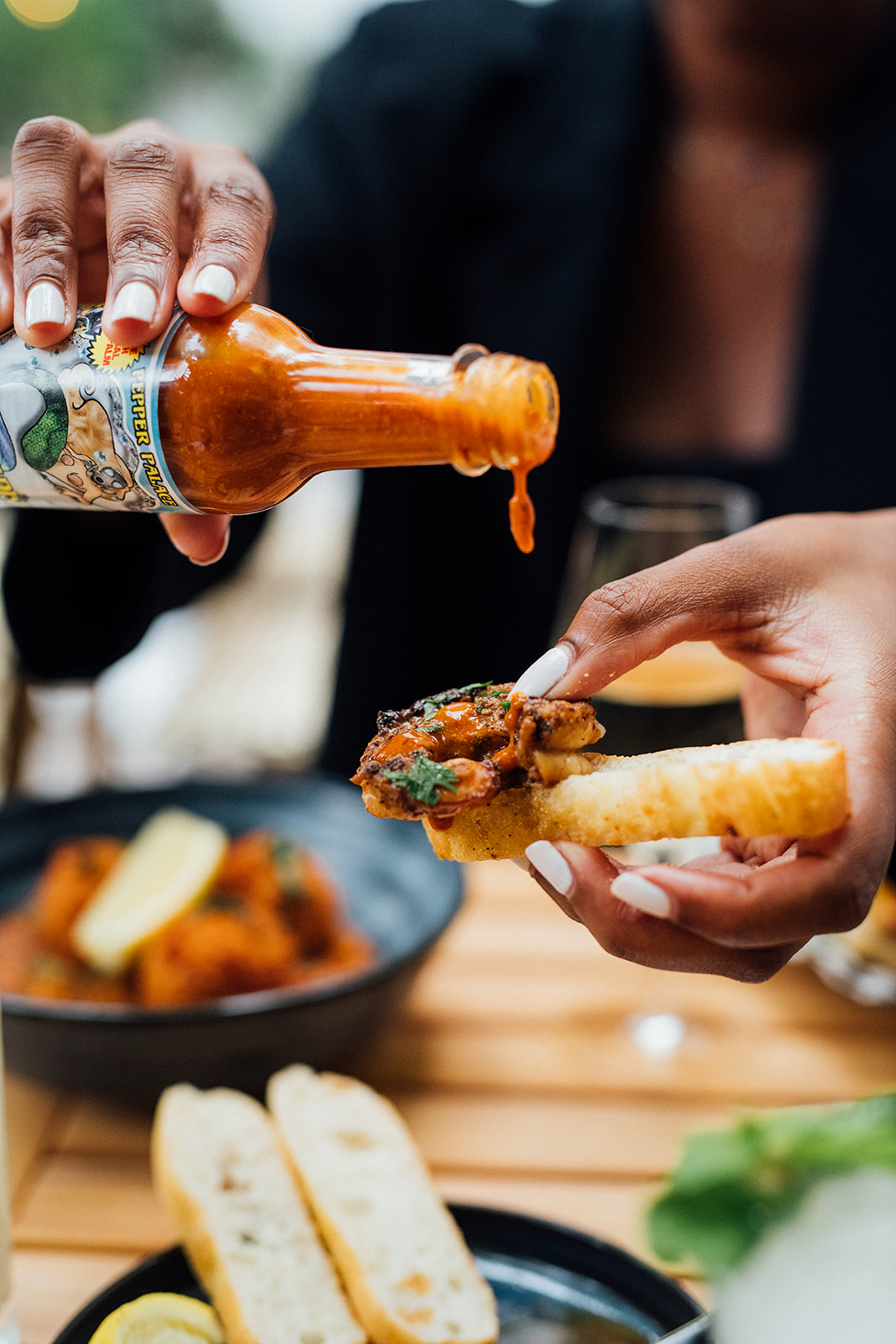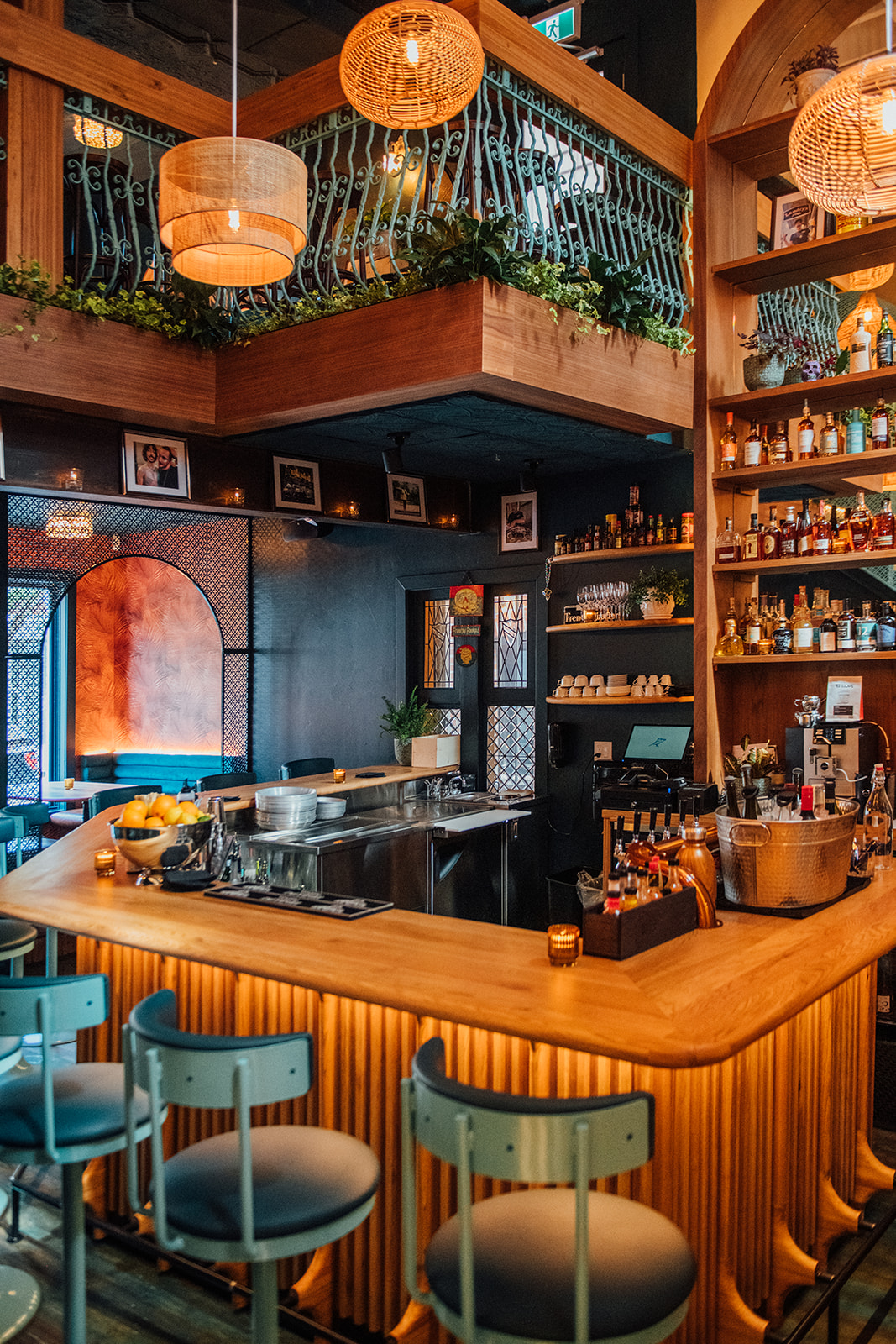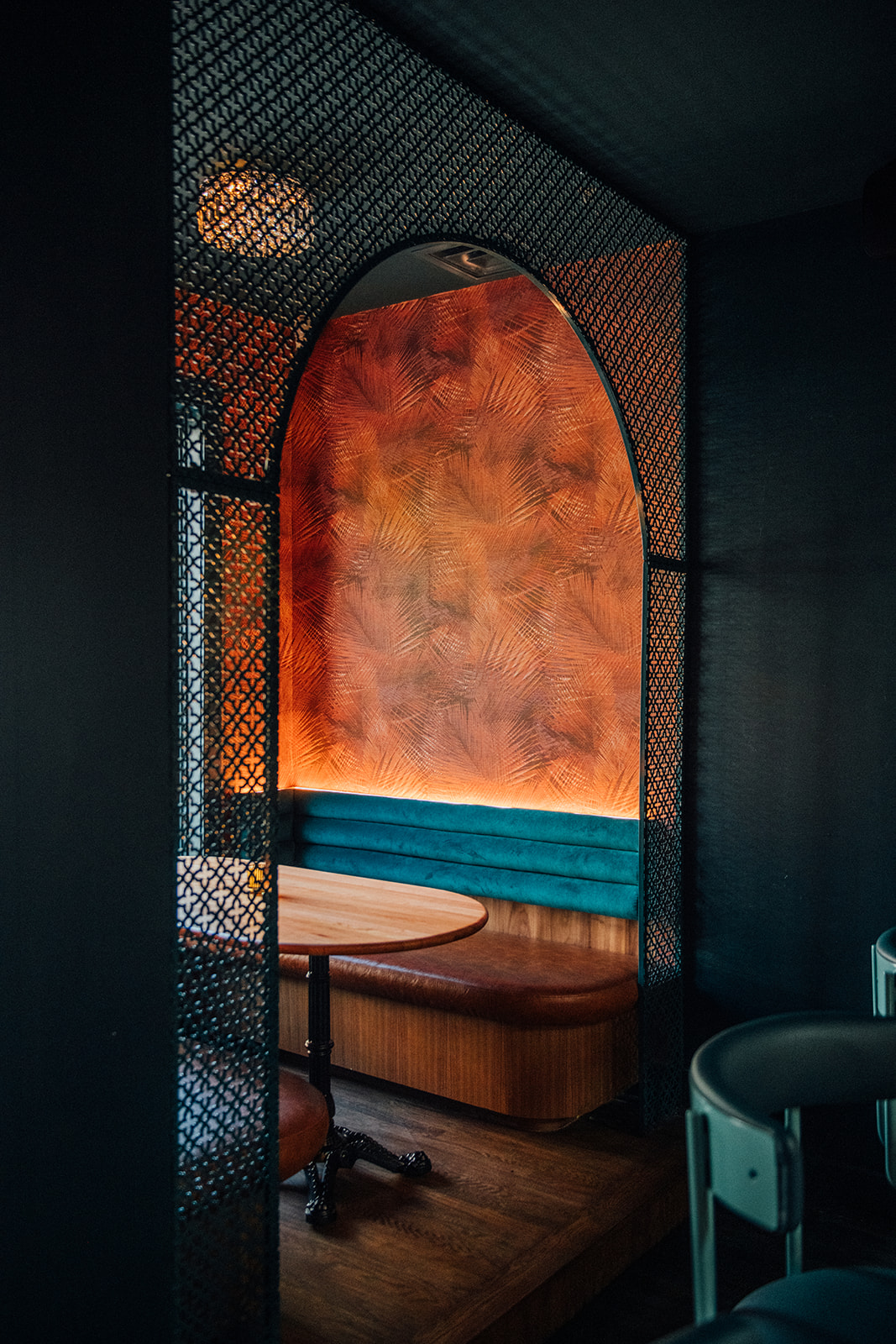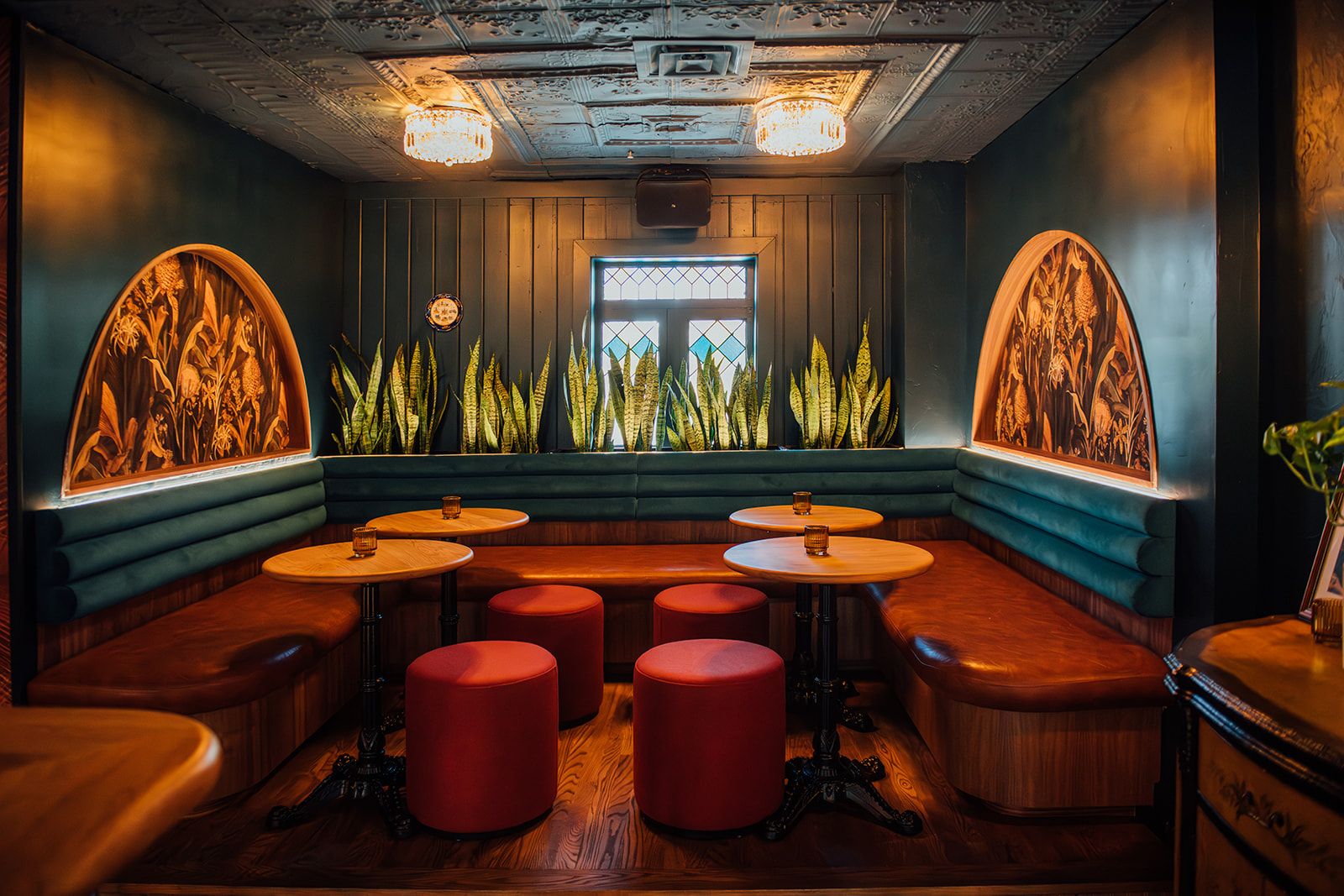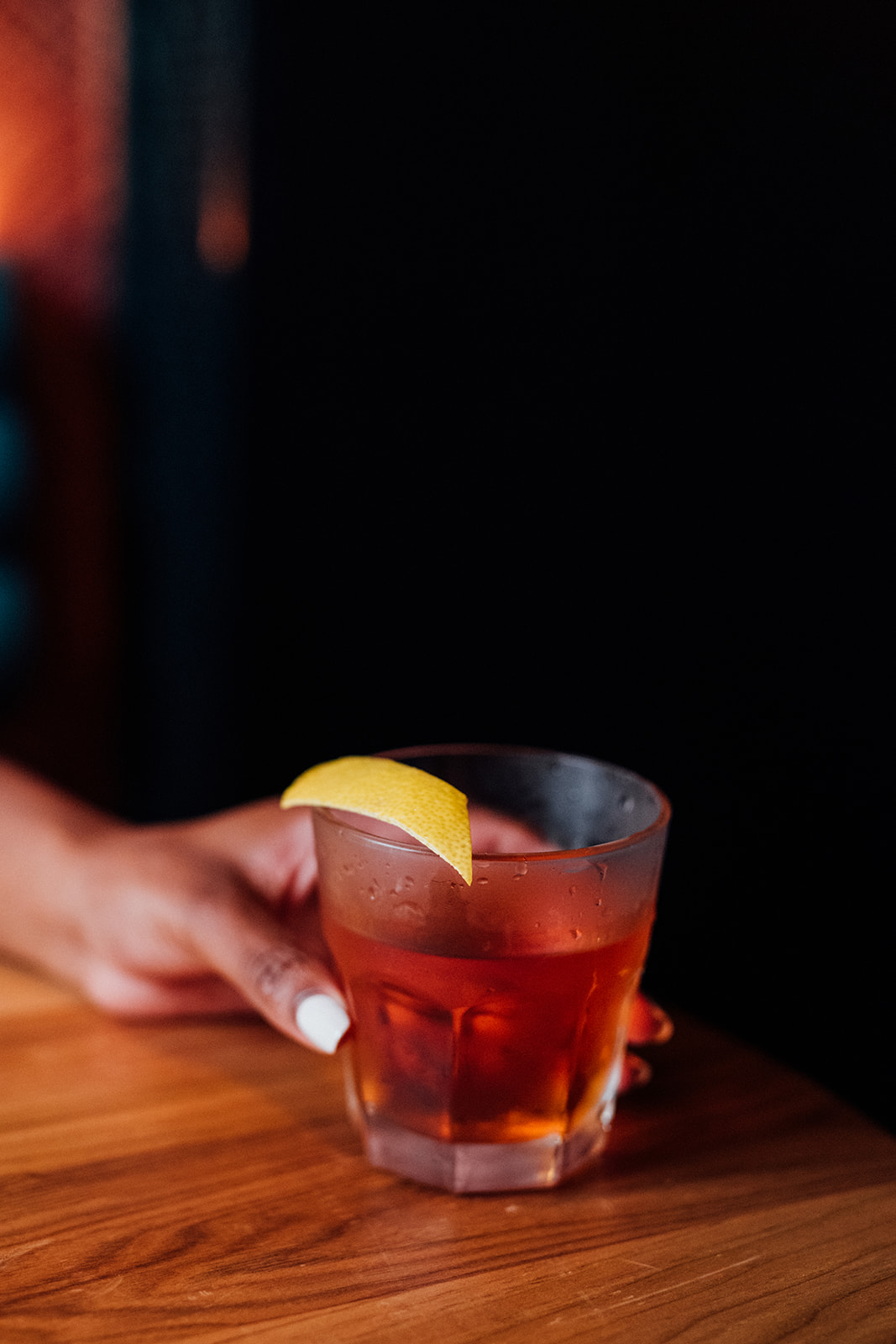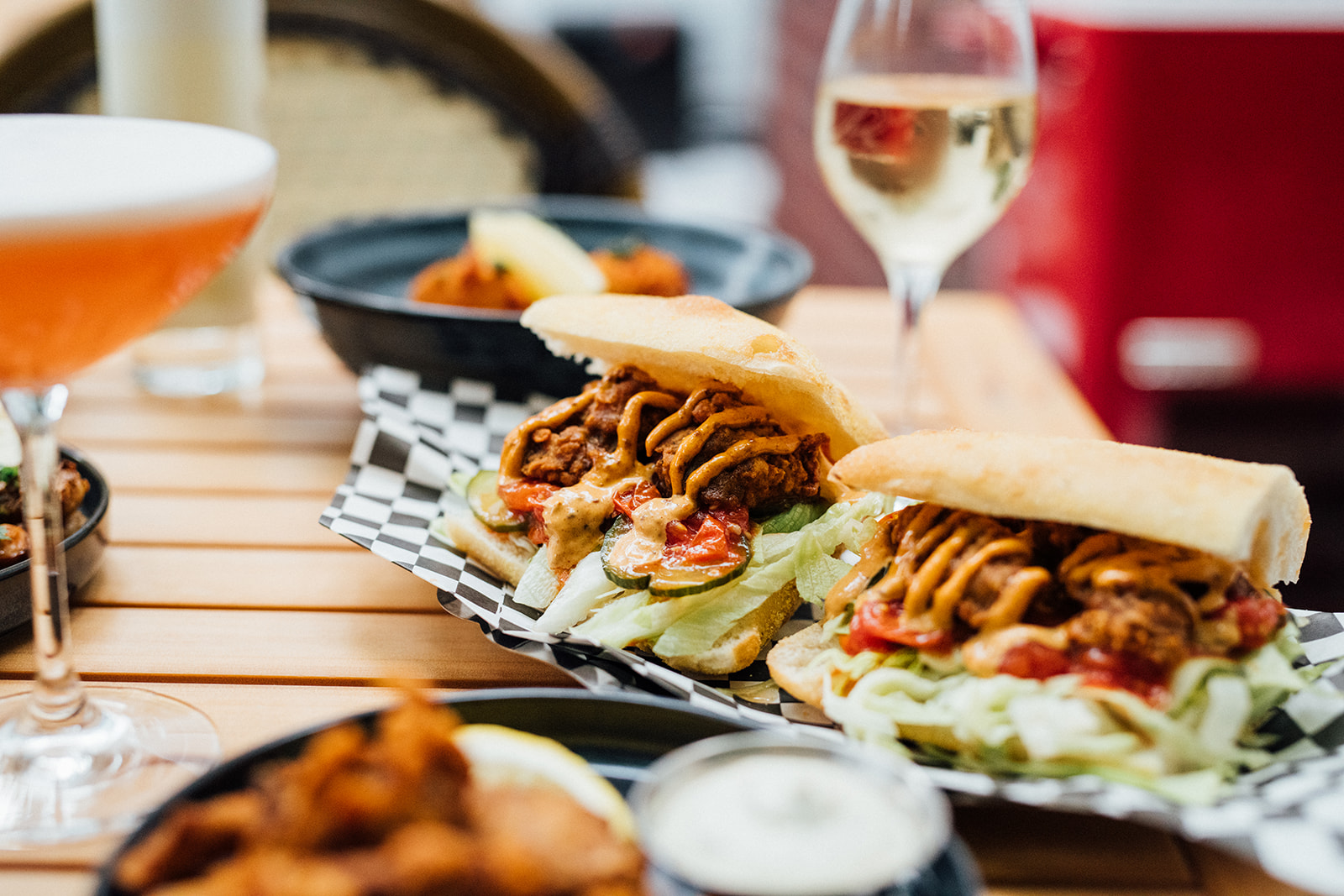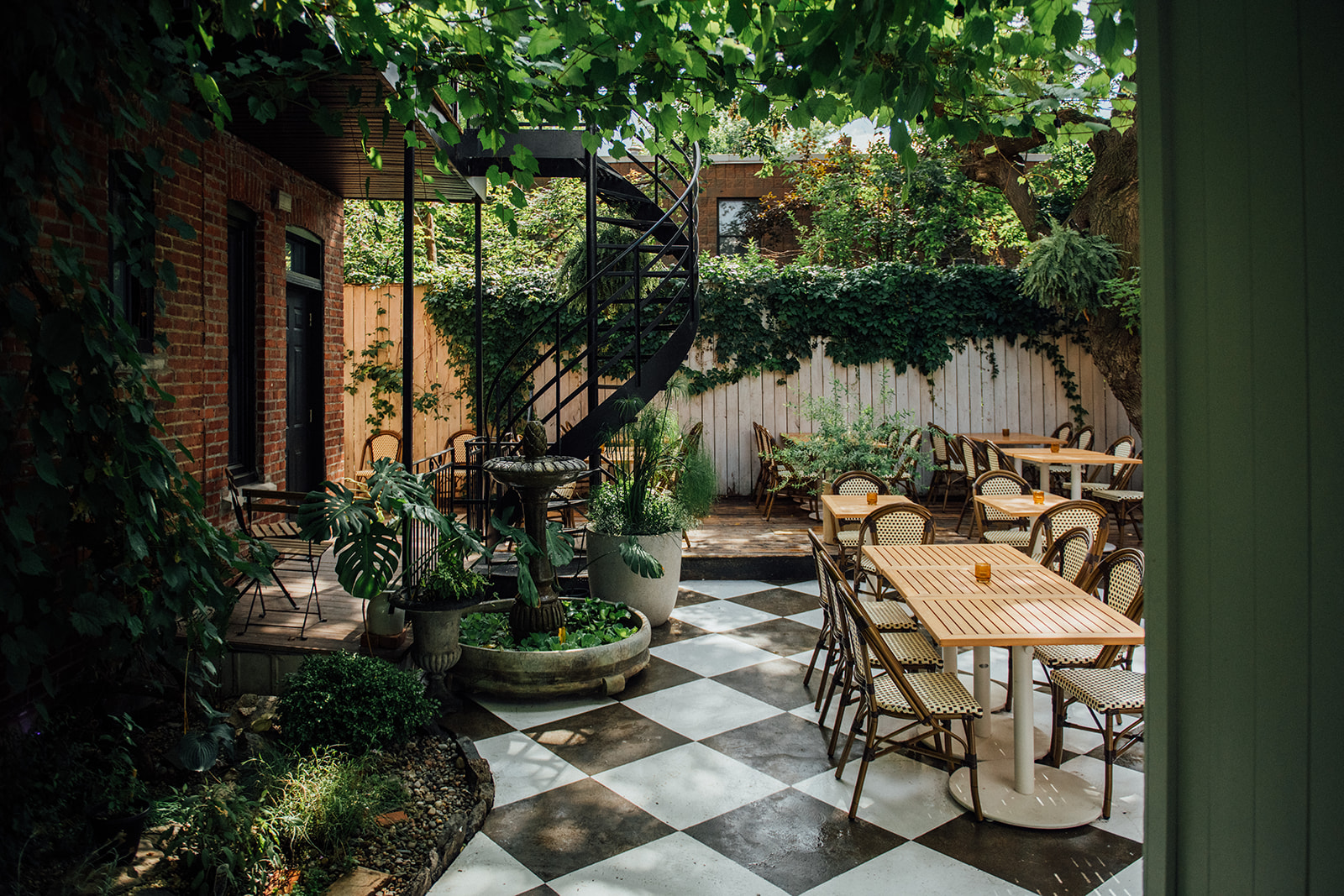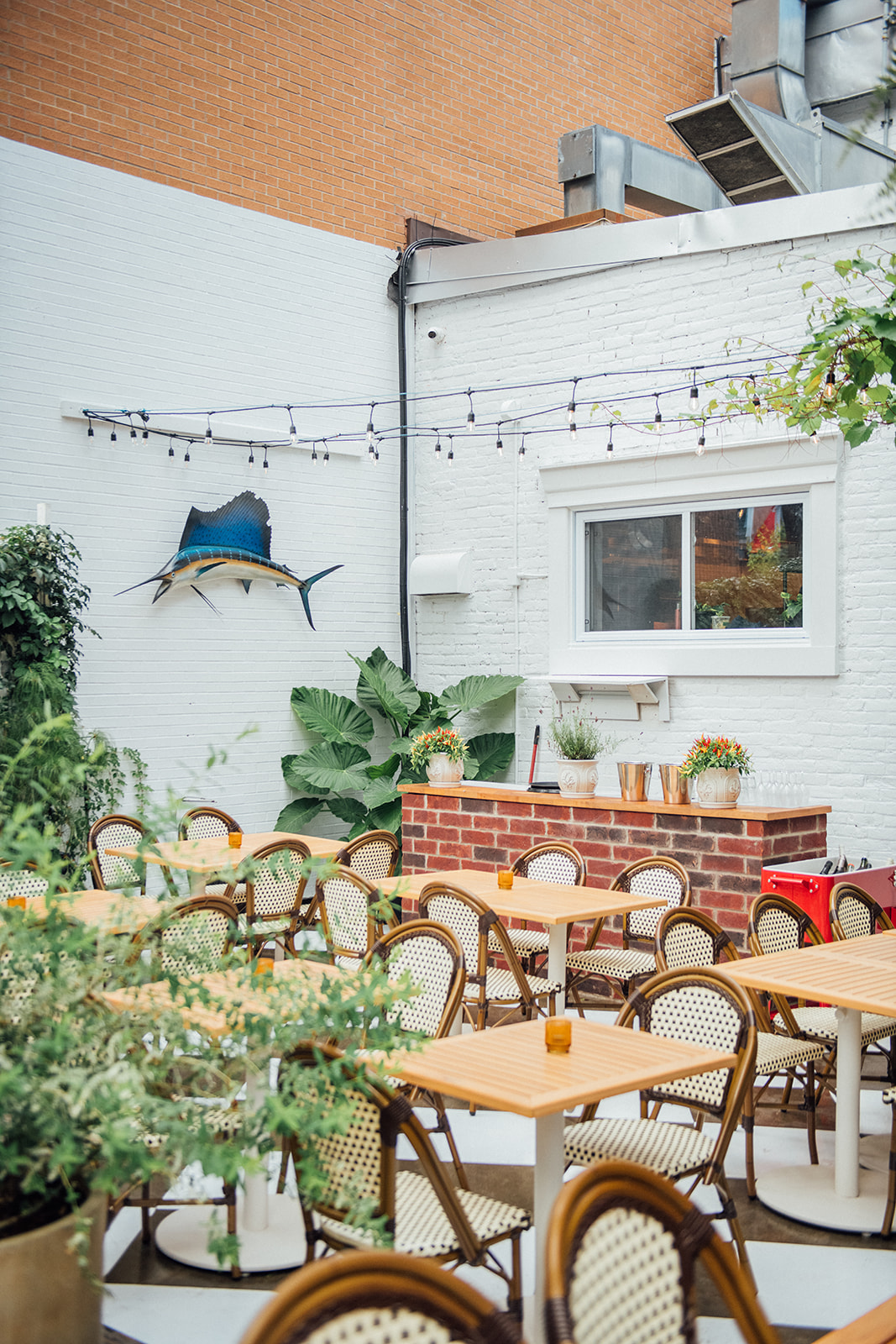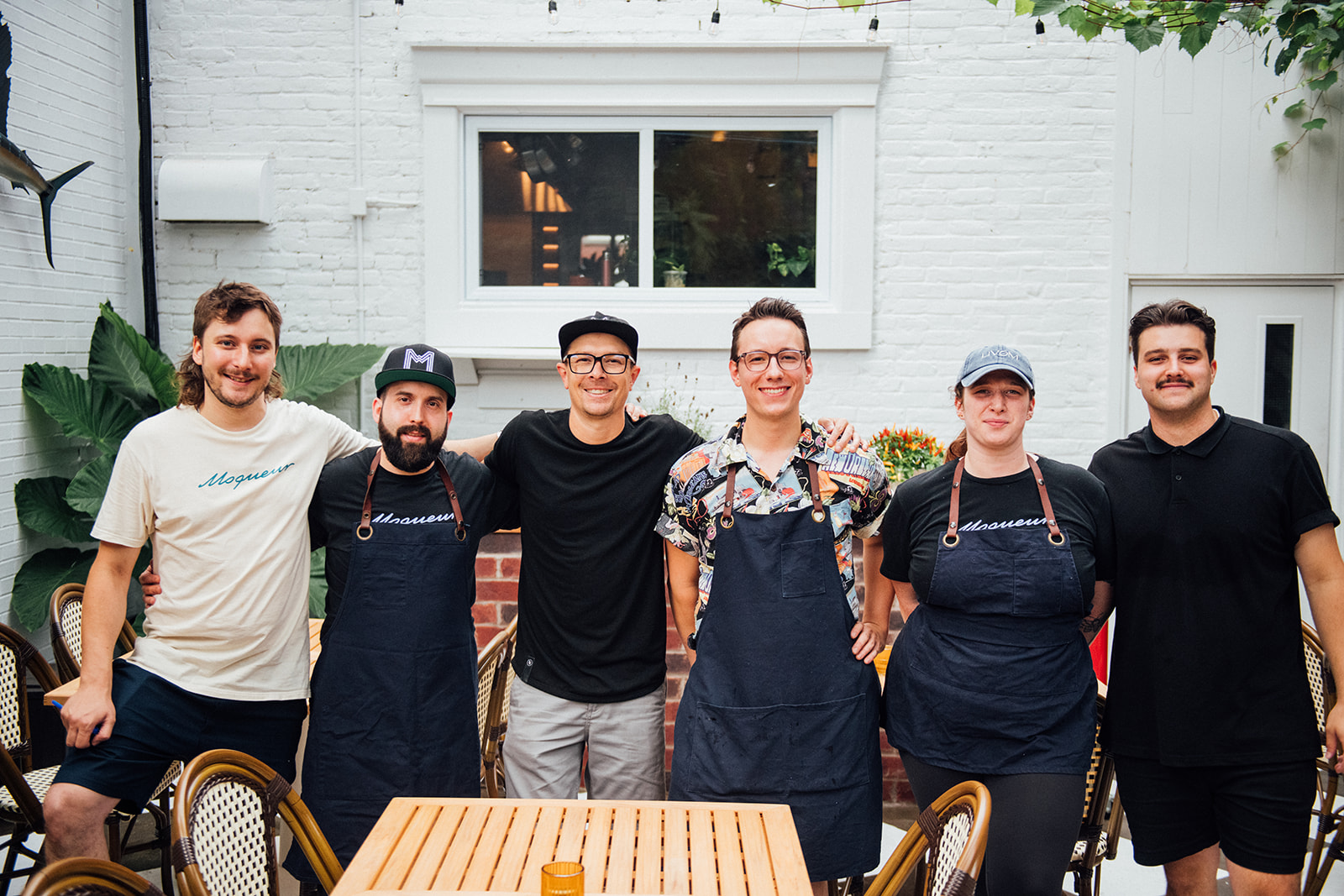 Moqueur

Monday: Closed
Tuesday: 4:00 PM – 2:00 AM
Wednesday: 4:00 PM – 2:00 AM
Thursday: 4:00 PM – 2:00 AM
Friday: 4:00 PM – 2:00 AM
Saturday: 4:00 PM – 2:00 AM
Sunday: Closed


Owner(s) Charles Landry, François Chamberland, Jean-Philippe Bouchard, Alexandre Théberge
Chef(s) Maxime Flibotte
Host Cédrik Lemay
Opened 2023

Accepts mastercard, visa, amex, cash, debit
45 Seats
Accepts groups
Is accessible
Moqueur takes us on a journey with its tasty Louisiana-inspired cuisine, served in a spectacular setting that includes a breathtaking terrace. Moqueur — which translates to "mockingbird" in English — is nestled in the metropolis, and perfectly represents the multiculturalism and eclecticism that make Montreal shine.
The Midway team has now come full circle with Moqueur, their third address. Like the bird that imitates the songs of other birds, they reproduce what they love about the tables of Montreal and beyond. Like their logo, with the mockingbird wearing the mask of the pelican, the emblem of Louisiana, the Moqueur team is taking on the challenge of opening a restaurant for the first time, without pretension.
Louisiana's rich culture bears many similarities to Quebec's: in particular, it's unifying and festive. It's a very mixed culture, and one that spoke to them enormously. They'd had this project in mind for a long time, and when they managed to get hold of the renowned Agrikol site, the rest came naturally, and it was a perfect match.
The owners of Moqueur wanted to put the spotlight on Cajun food, which is still not very popular in the metropolis. The cuisine at Moqueur is inspired by New Orleans, but adapted to the Montreal palate, with fresh touches and a menu inspired by the seasons. The dishes are tasty, punchy and unique. In particular, the oysters au gratin are quite surprising, with their pronounced umami character, which goes very well with the cocktails on the menu. These are divided into three categories: classic cocktails, slushies, and in-house creations. New Orleans being the cradle of the cocktail movement, they wanted to honour these classics by preserving the authentic recipe. We were completely charmed by the Ramos Gin Fizz, which is truly exceptional.
As soon as we set foot in Moqueur, we were dazzled by the restaurant's stunning decor. From the warmth of the wood accents, to the greens and turquoises throughout the space, we immediately felt transported to New Orleans. The floor above is reminiscent of a rustic courtyard dotted with green plants. The highlight is the huge terrace, completely surrounded by greenery. The place is definitely worth the detour to experience what we felt during our visit: a charming introduction to Louisianan culture and a relaxed conviviality.
It was a pleasure, and we wish you all the best for the future!
Written by Fabie Lubin
Photography by Alison Slattery