Auberge Willow Inn: Excellent cuisine in a unique and beautiful waterfront setting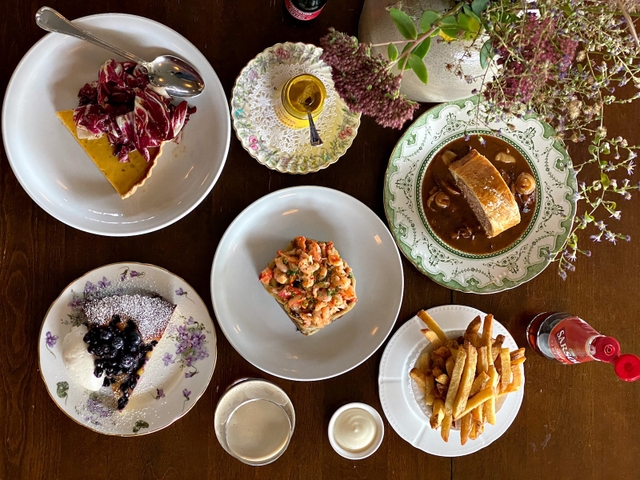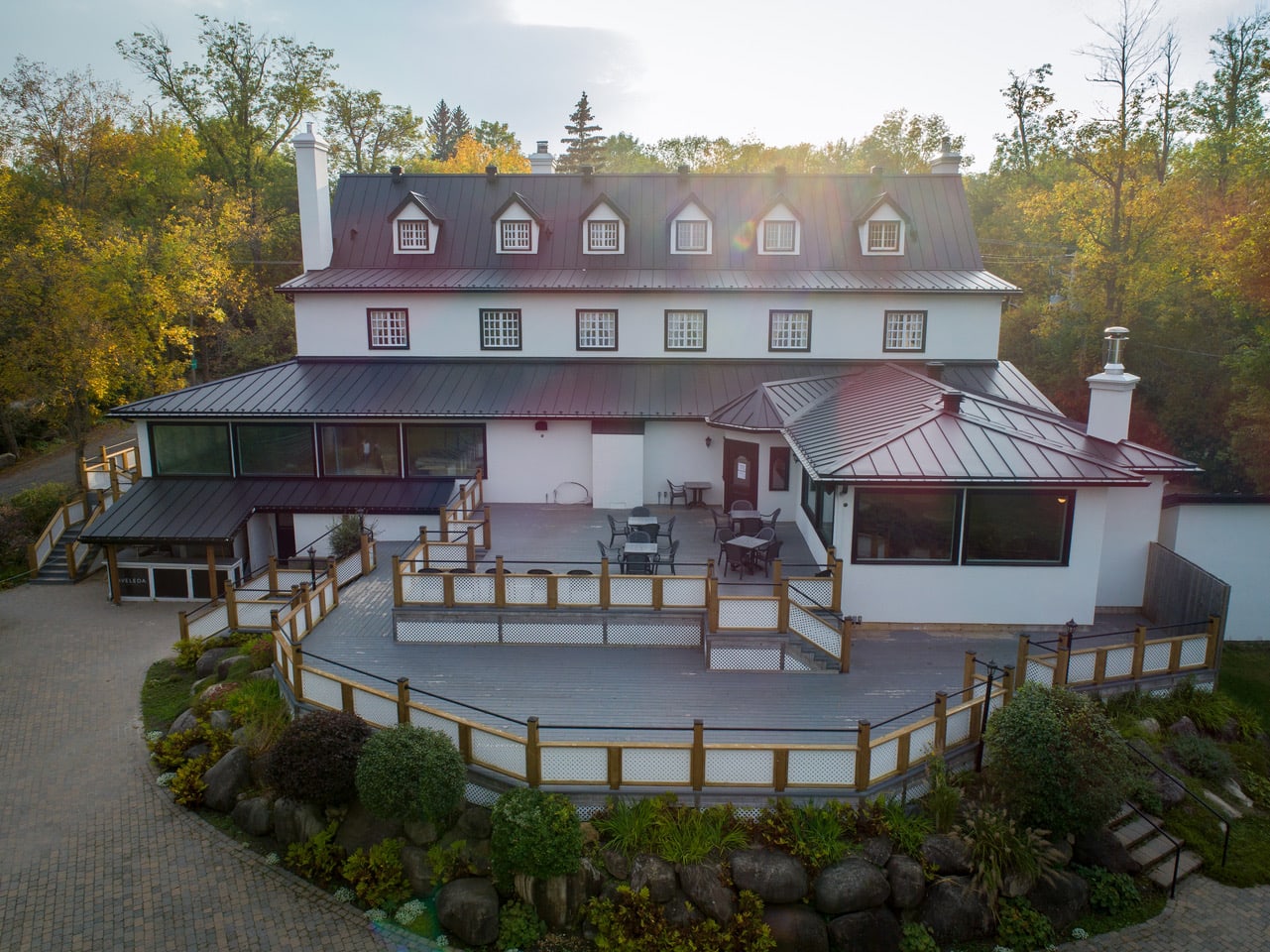 Auberge Willow Inn

$$
Monday: Closed
Tuesday: Closed
Wednesday: 11:00 AM – 2:00 PM, 5:00 – 10:00 PM
Thursday: 11:00 AM – 2:00 PM, 5:00 – 10:00 PM
Friday: 11:00 AM – 2:00 PM, 5:00 – 10:00 PM
Saturday: 11:00 AM – 2:00 PM, 5:00 – 10:00 PM
Sunday: 11:00 AM – 2:00 PM, 5:00 – 10:00 PM


100 Seats
Accepts groups
Has a private room
Auberge Willow Inn in Hudson has recently completed a makeover and the new 'look' is quite beautiful. The cuisine continues to be exceptional and together with the unique setting, make the Willow ideal for a destination visit!
This historic venue was originally a private home, built back in 1820 and it has seen some different uses (store, hotel & pub) before becoming an Inn. (nb. In 1989 the main building succumbed to a fire and was rebuilt in the following six months!). The name is certainly a nod to the many willow trees growing in the area, and numerous willows used to grace the property around the Inn.  Many people have come and gone through the doors of the Willow Inn, whether for a summer job or for a memorable evening.
Take David Ades and Patricia Wenzel, a couple who, for over 40 years, would come to the Auberge to enjoy romantic evenings with wonderful conversations. « They have always loved this place and I remember them describing it in mythical terms. As children, we weren't allowed to go with them because it was their special spot for their romantic dates, » says Vanessa Ades. In November 2016, the Willow Inn came up for sale so David and Patricia stopped by for one last visit.  Neither of them come from the hospitality industry, yet something in the space attracted them and they could certainly sense a good deal. Patricia contacted the owner, and a few months later, David and Patricia were the proud new owners of Auberge Willow Inn!
They have supervised an overhaul and complete updating of the dining room, kitchen and rooms. « It was important for us to re-introduce the Willow Inn to everyone, using our own memories and touches, but without detracting from the beautiful structure and history, just refesh the spaces. » The company 'La Firme' was given the task to fulfill the wishes of David and Patricia and they have, without a doubt, succeeded!  Everything memorable about the Willow has been retained but new, refined touches have been included. There are three seating areas each with a different style, starting with a somewhat intimate area that segues into a bar space with a TV screen, then leads into a 120-seat dining area which opens up to an unobstructed view of the Lake of Two Mountains. And outside is an enormous terrace that offers another 125 seats. This is what you get when your property is located at the water's edge. The Willow also boasts private reception rooms that are amenable for different kinds of events and can accommodate up to 120 guests.
While the view is stunning and the decor charming, the main reason to come here is to eat well, and with Danny Smiles as executive chef (formerly of Bremner), you won't be disappointed. "We're excited to showcase local talent in the kitchen and offer fresh local produce," says Patricia Ades, co-owner of the Willow Inn. "We are confident in Danny's skills and creativity to provide our guests with an experience as unique as our Inn."
Danny Smiles adds, "I feel like I've come full circle as my culinary passion began when I was working at my parents' hotel at the age of 15. I fell in love with the charm and British heritage of the Willow Inn on my first visit. It led me to believe that this is the perfect decision for me at this time in my life."
Danny Smiles, with the support of Chef de Cuisine, Mitchell Laughren, and Director of Operations, Andrew Park, will redesign the entire menu and offerings – including the take-out menu as well as catering for weddings and private events. Lunch and dinner menus are available Thursday through Sunday from 11 a.m. to 3 p.m., and 5 to 10 p.m. The restaurant also recently started offering brunches to be enjoyed in their sumptuous decor! Discover the menus now, right here.
This magnificent establishment steeped in history has become, over time, an institution and a destination of choice for locals and tourists alike. Located on the waterfront, on the Lake of Two Mountains, the Willow Inn offers a picturesque setting for a change of scenery and great food!
Written by Élise Tastet