Bily Kun: A great bar with live music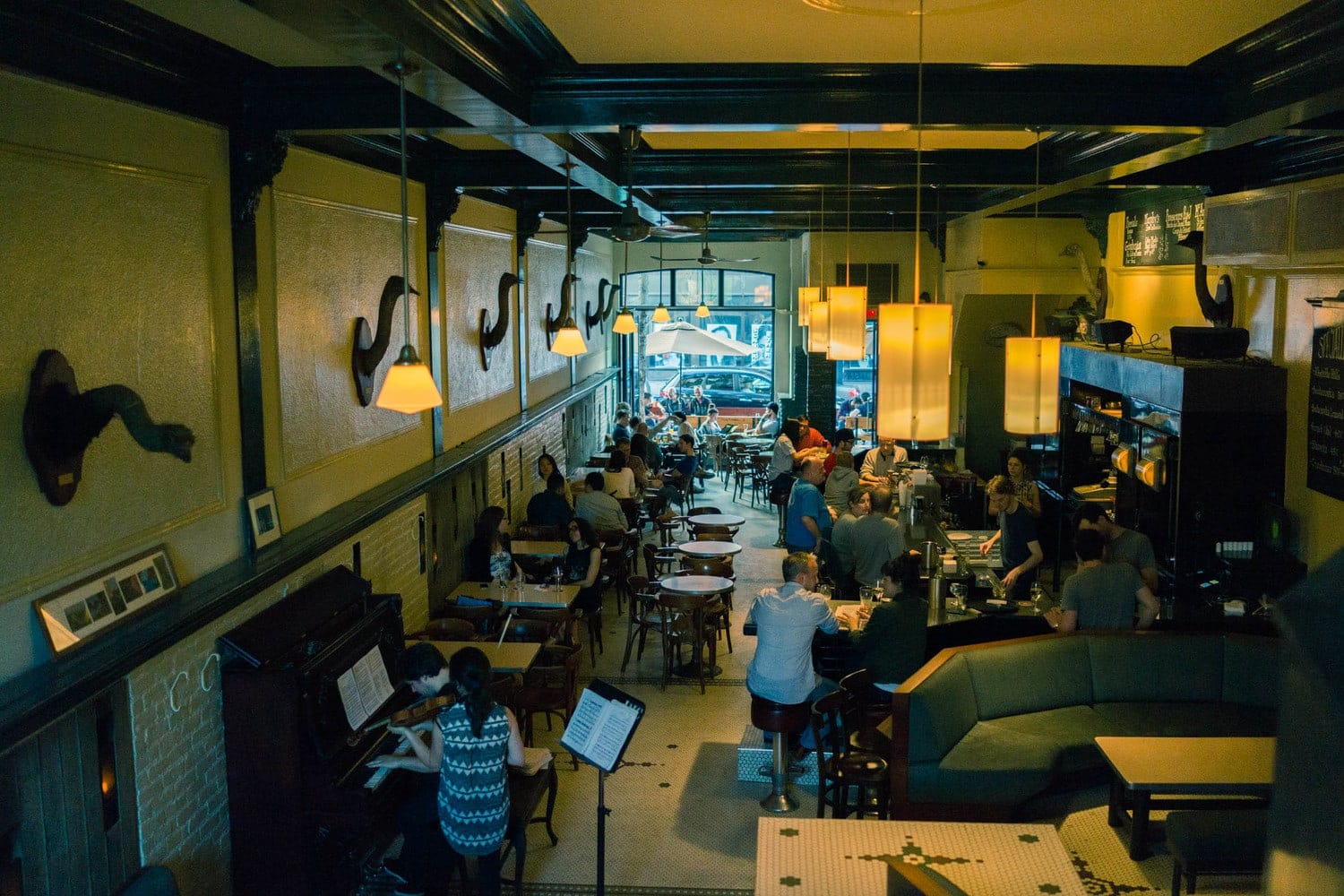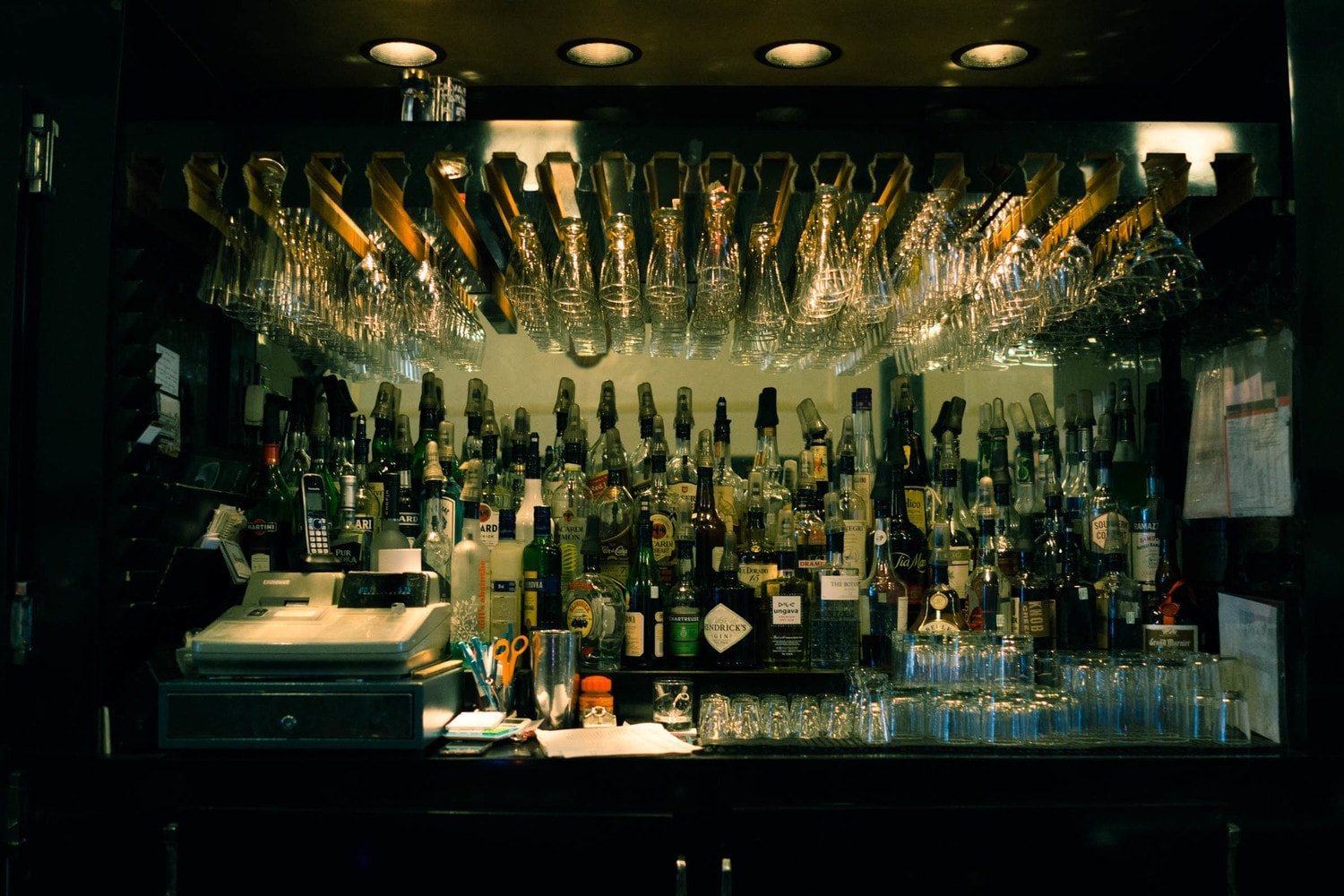 Bily Kun

$$
Monday: 3:00 PM – 1:00 AM
Tuesday: 3:00 PM – 1:00 AM
Wednesday: 3:00 PM – 1:00 AM
Thursday: 3:00 PM – 3:00 AM
Friday: 3:00 PM – 3:00 AM
Saturday: 3:00 PM – 3:00 AM
Sunday: 3:00 PM – 1:00 AM


Owner(s) Fabien Lacaille, Bruce Hackenbeck
Opened 1998

Accepts mastercard, visa, amex, cash, debit
55 Seats
Accepts groups
Is accessible
Bily Kun is a bar on Mount Royal Avenue that has been around since 1998 (!) The bar has seen it all, but even after so many years, it's still one of our favourite bars in town. Portrait of an address where we like to come and return to, again and again.
"I used to go out to bars a lot in my younger days!" Fabien Lacaille, the co-owner, worked at the Cheval Blanc microbrewery for a dozen years and had a dream to open his own bar. In 1995, Fabien and his friend Bruce Hackenbeck went on a trip. One evening, in a small bar in the Czech Republic called Bily Kun, the two guys asked what the name of the establishment meant. They were told "Cheval Blanc"! They took this as a sign that they had to open something when they returned to Montreal, with "Bily Kun" as the name. When they returned, they talked with the owner of the Cheval Blanc microbrewery, but he had other plans. It took three years to complete, but the two of them opened Bily Kun on Avenue Mont-Royal, partly as a tribute to that Czech night, and inspired by the atmosphere there. "We were the first to serve Cheval Blanc not at the Cheval Blanc microbrewery!"
The decor at Bily Kun was designed by Cabinet Bruno Braën; simple and timeless. They decided to settle in the Plateau in part because it was Fabien's neighbourhood, and because the space and price matched their desires; "we were very poor, we didn't have any money, we didn't really have a choice, we needed a space that wasn't too expensive, not too far away, in the best location possible."
"In 1998, there weren't really any 'chill' places, it was more nightclubs, taverns or bistros. There were no bars for happy hour and I felt there was a shortage of places to showcase music." Every weekday from 6 to 8 p.m., an artist comes to play live music at the bar; "jazz, piano, guitar, we just make sure it's really good quality music. The fact that it's part of the atmosphere and that it's free, I think people really appreciate." On Sundays, you'll find classical music.
A few years after opening, Bruce left as a partner and Fabien opened a room on the second floor with a mutual friend of the two, Harn Duzink. Harn Duzink became a partner and took care of the room, the shows, the openings and the events. See the upcoming events here.
On the menu at Bily Kun, you'll find a selection of snacks inspired by Czech cuisine. "We try to use Czech products, privately imported. We don't buy anything off the street corner and we don't skimp on quality." The bite-size menu and cocktail menu are fairly fixed, but there are additions from time to time. "Most of the employees have been working here for more than 10 years. There's a bartender who's been with us for 18 years. There isn't one main manager, we're a family, and we share cocktail ideas, test them out and they're either a hit or a miss!" According to their website, "the cocktail named Beton, made with Becherovka and tonic, was created for Expo 67 in Montreal and served to visitors to the Czechoslovakia pavilion."
What makes this bar a great place after so many years comes from a little bit of everything; the welcoming and efficient staff, the quality musicians who come in every day, the DJs late at night, the choice of music, the quality of the alcohol… and so much more. "I think people like our consistency; they feel comfortable whether they're 20 or 70."
Written by Sophie Monkman
Photography by Bily Kun