Le Royal: The secret bar from Rouge-Gorge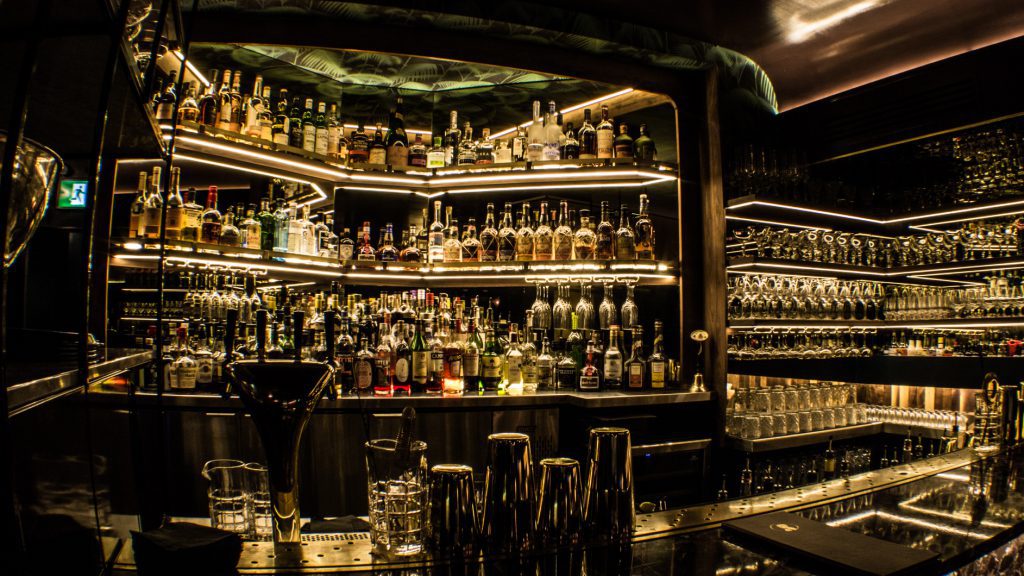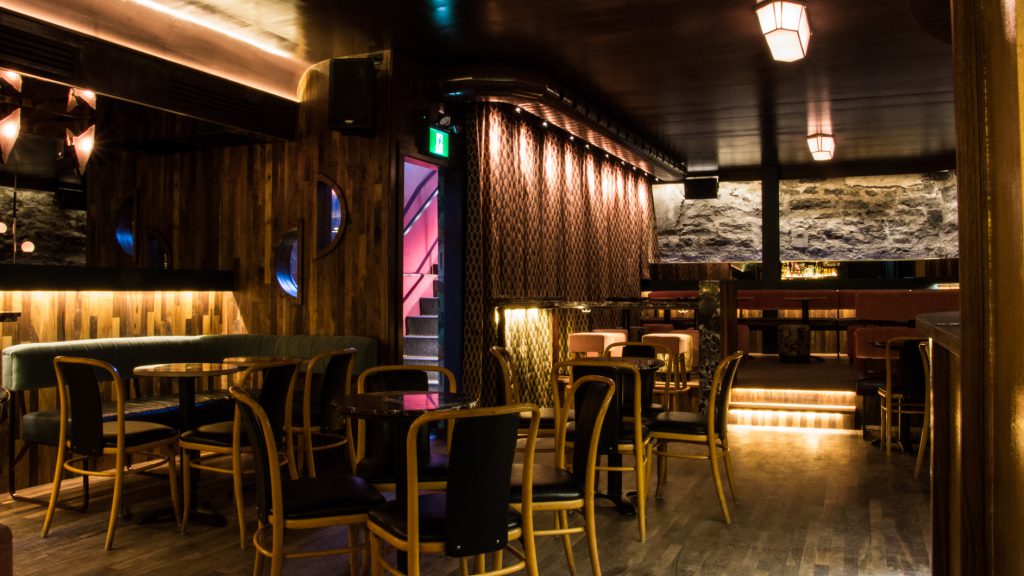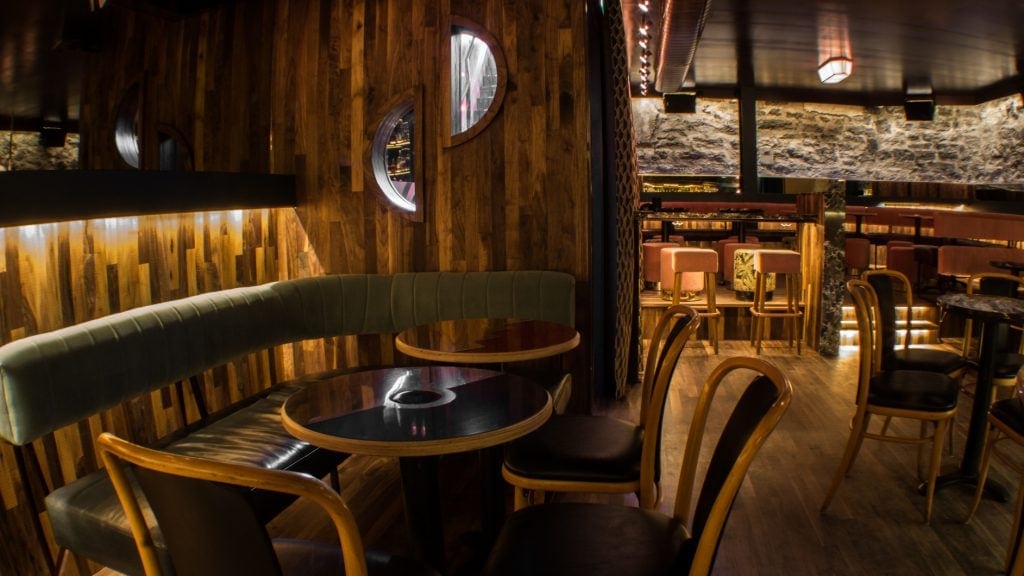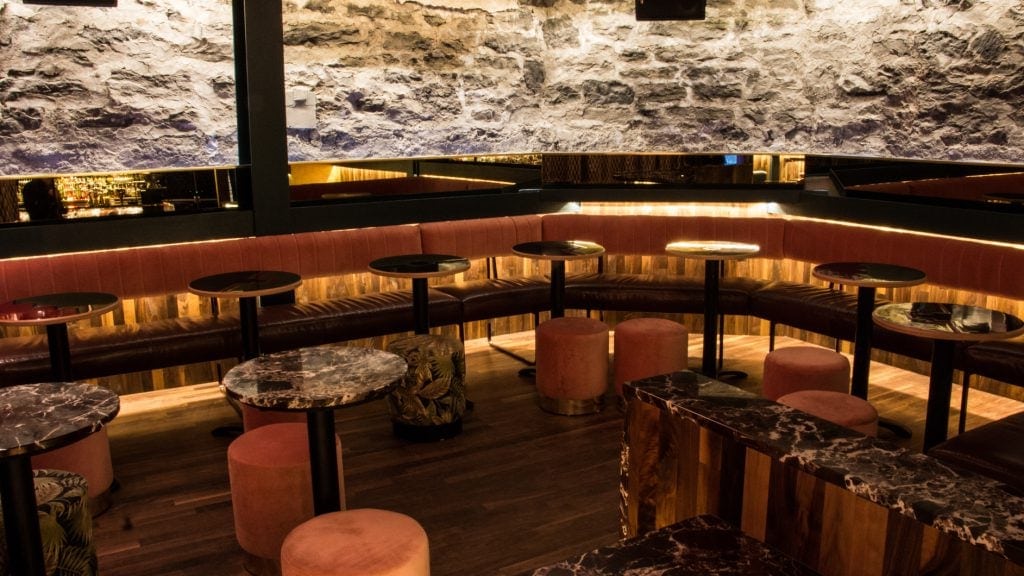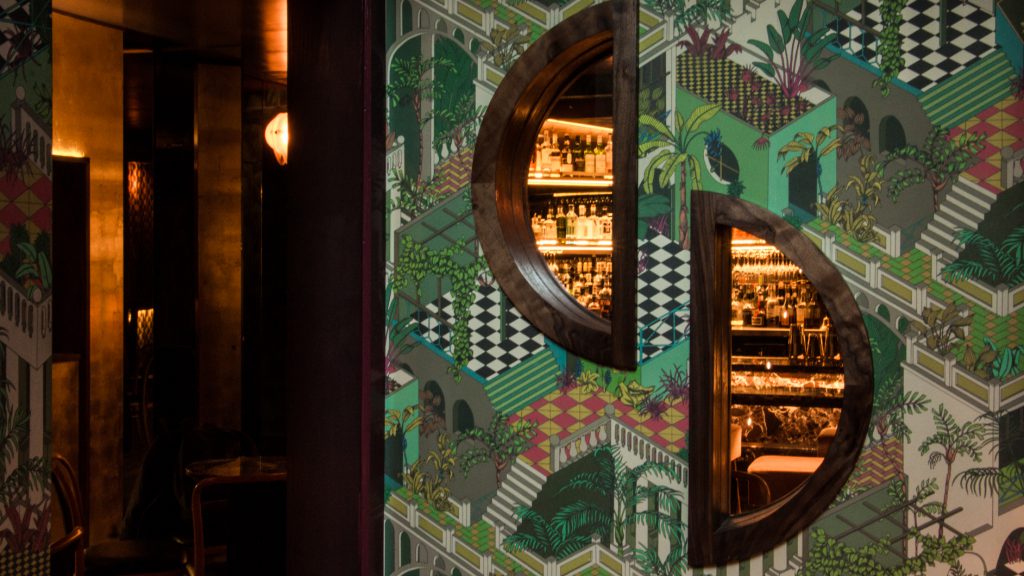 Le Royal

Monday: Closed
Tuesday: Closed
Wednesday: 5:00 – 11:00 PM
Thursday: 5:00 PM – 1:00 AM
Friday: 5:00 PM – 1:00 AM
Saturday: 5:00 PM – 1:00 AM
Sunday: Closed


Owner(s) Laurent Farre
Sommelier Simon Perrott, Gabriel Tanguay
Bartender Manuel Ruiz, Giancarlo Bonnano
Opened 2017-1-5

Accepts mastercard, visa, cash, debit
65 Seats
Accepts groups
Le Royal is the hidden bar from Rouge-Gorge and just like Rouge-Gorge, it's a charming, very attractive place to enjoy a drink.
« Royal » is obviously named after rue Mont-Royal, but it's also a nod to any bar in Montreal that has carried this name. « And we like to add to this that every customer is treated like royalty – graciously greeted, warmly welcomed and served with aplomb. » Le Royal has officially been opened since January 2017, yet the owners decided to do a soft opening beforehand with a few clients and staff to work out any potential wrinkles.
Even if the two bars have the same owners and are in the same building, they are, nevertheless, very different. « They are like non-identical twins, » says Alain Rochard, a co-owner. Each space has its own personality and identity. If Rouge-Gorge leans towards being more of a wine bar, luminous and spacious, Le Royal on the other hand, is underground, is more intimate, mysterious, and sexy.
The atmosphere at Le Royal is pleasant, comfortable, warm, and conducive to partying. So what about the decor? It's gorgeous and carries the signature of the renowned interior designer, Zebulon Perron whose early career included another project with Le Royal's owners Alain Rochard and Laurent Farre. Since that time, and after hundreds of questions, they have developed a close business relationship with the interior designer and « he is part of the family ». The space is sumptuous, chic and elegant, from the red velvet seats and stools to the black ceiling colour that adds to the intimacy. The different textures on the walls from natural stone to the strips of wood panelling add interest to the eye, highlighted by the great lighting. And by placing the 65 seats close to each other, it makes any conversation easy to follow.
The cocktail selection at Le Royal attracts many customers. It was a combined effort of the entire team as to what drinks would be on the list but the recipes were left up to Manu Ruiz, Lori Chiaradia and Philippe Castonguay. The wine selection includes numerous good bottles plus around 30 different sparkling wines, also offered by the bottle, some red and some white. There are also some bottles available from the wine selections of Rouge Gorge. If you want something to snack on with your drinks, there are a few small plates available.
Like so many of Montreal's hidden bars, it is easy to lose track of time at Le Royal. The bar's location in a basement certainly helps to forget this, but it doesn't really matter because Le Royal is great place just to have fun.
Written by Élise Tastet