Easter Menus: Our suggested addresses in Montreal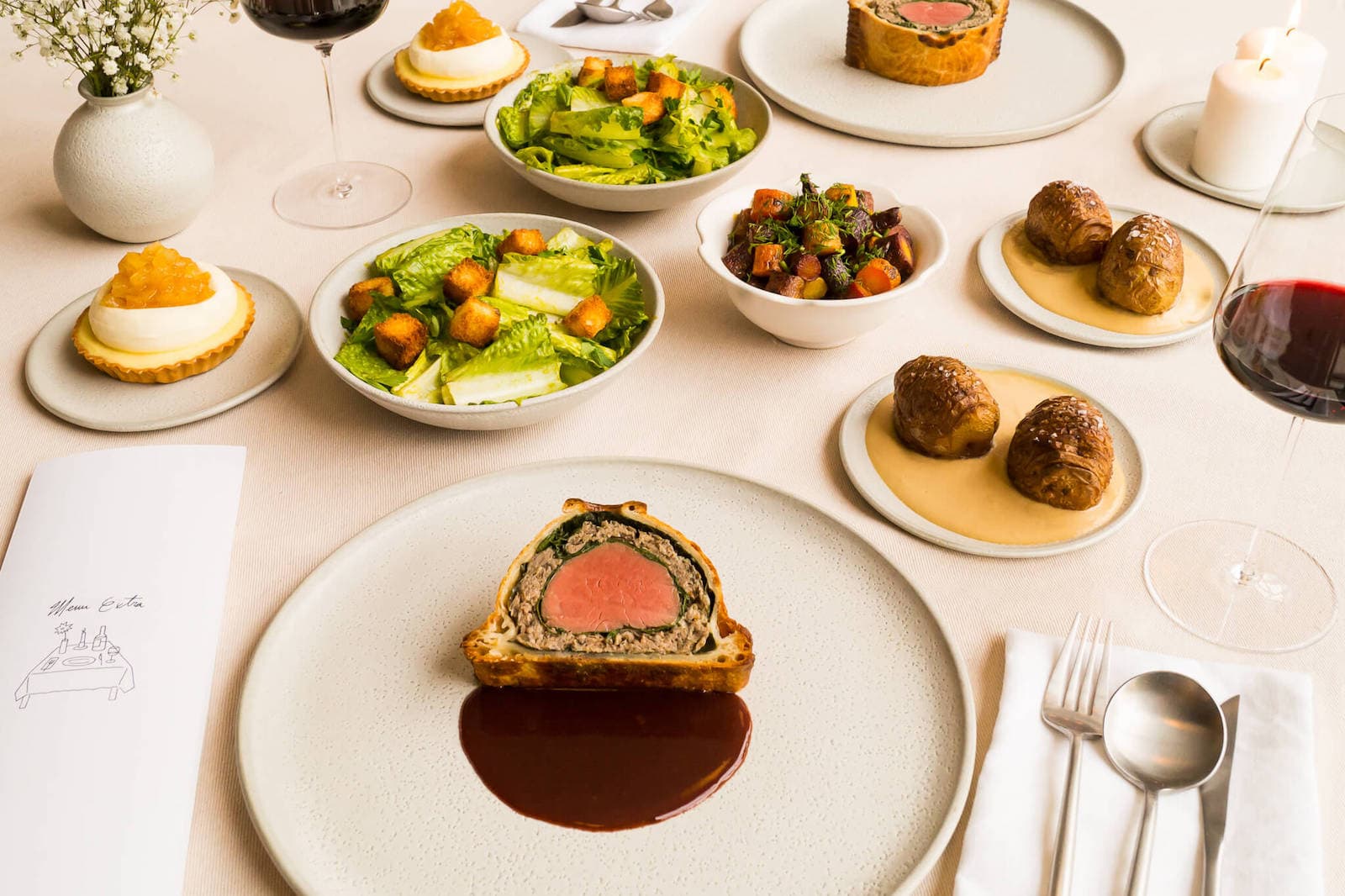 Whether it's celebrating Jesus' resurrection, a passion for chocolate, a love of egg hunts, or just because you deserve an extra day off, everyone looks forward to Easter weekend.
The long Easter weekend is late this year and no one seems to be complaining. Spring is already well underway! The buds are quietly unfurling and lovers are reclaiming the public benches to the sound of Vivaldi's Four Seasons Concerto No. 1. Whether you consider it religious or not, Easter is a time to be filled with gratitude and love. Use it as an opportunity to spend time with your loved ones.
When you hear the word Easter, chances are you'll think of a big family gathering. With the lifting of health measures, you can finally gather with your loved ones to celebrate.
The Easter weekend also means big brunches. While it's nice to have guests and friends over, a long weekend should be a time to rest. That's why we suggest you take the hassle out of brunch and treat yourself at one of Montreal's many great restaurants.
If you're looking for a place to brunch on this long weekend, you can always refer to our list of the best brunches in Montreal. This list is a sure bet and offers addresses from all over the city.
Easter Menus 2022
Because they are always thinking of ways to impress and satisfy their customers, many establishments have put together a special Easter menu.
Today, we've compiled a list of this year's special Easter menus in Montreal. You will find take-out restaurants You will find take-out menus as well as special in-house offerings.
We hope that you find what you are looking for… as well as your easter eggs!
Special Mentions
Menu Extra: An Easter feast to enjoy in the comfort of your home
With the Easter Bunny just around the corner, we are pleased to announce that Menu Extra will be offering a 100% Easter menu to be enjoyed in the comfort of your home. This year, there's no need to fret about your lunch or dinner, the ready-to-eat dishes will be your perfect ally!
On the menu:
Beef Wellington with Périgourdine sauce
Swedish-style Potatoes in a Soubise Sauce
Birri Carrot Salad with French Dressing
Romaine with fermented lettuce
Lemon Tartlets
Price: $130 for two people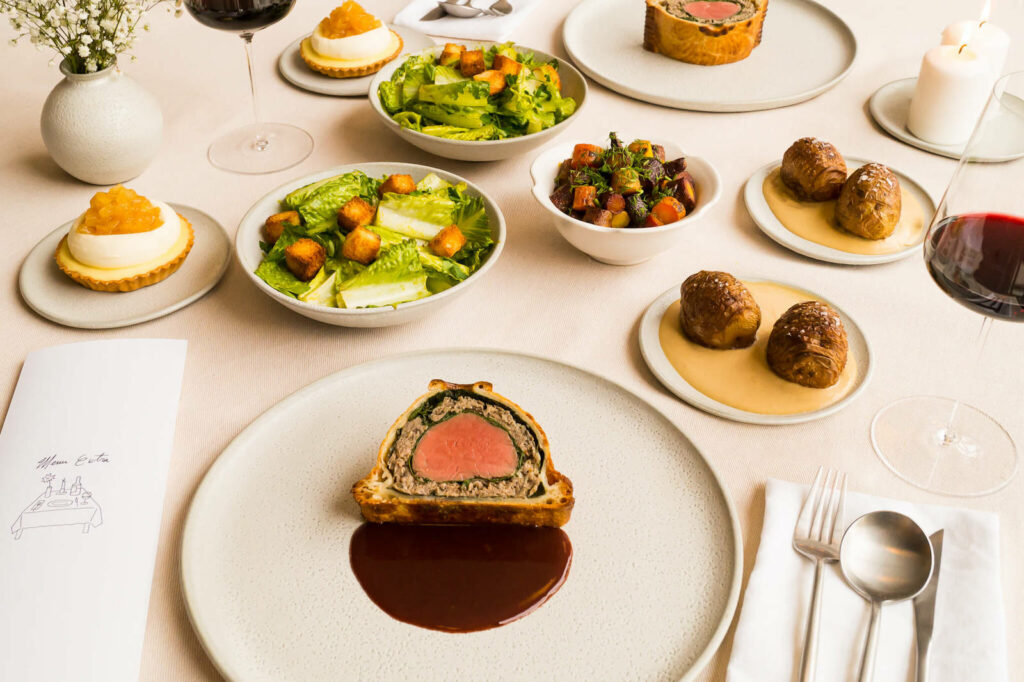 Traditional Easter bread, stuffed with eggs, salami, mortadella and cheeses.
Available on April 14-15-16 only.
Pre-order: HERE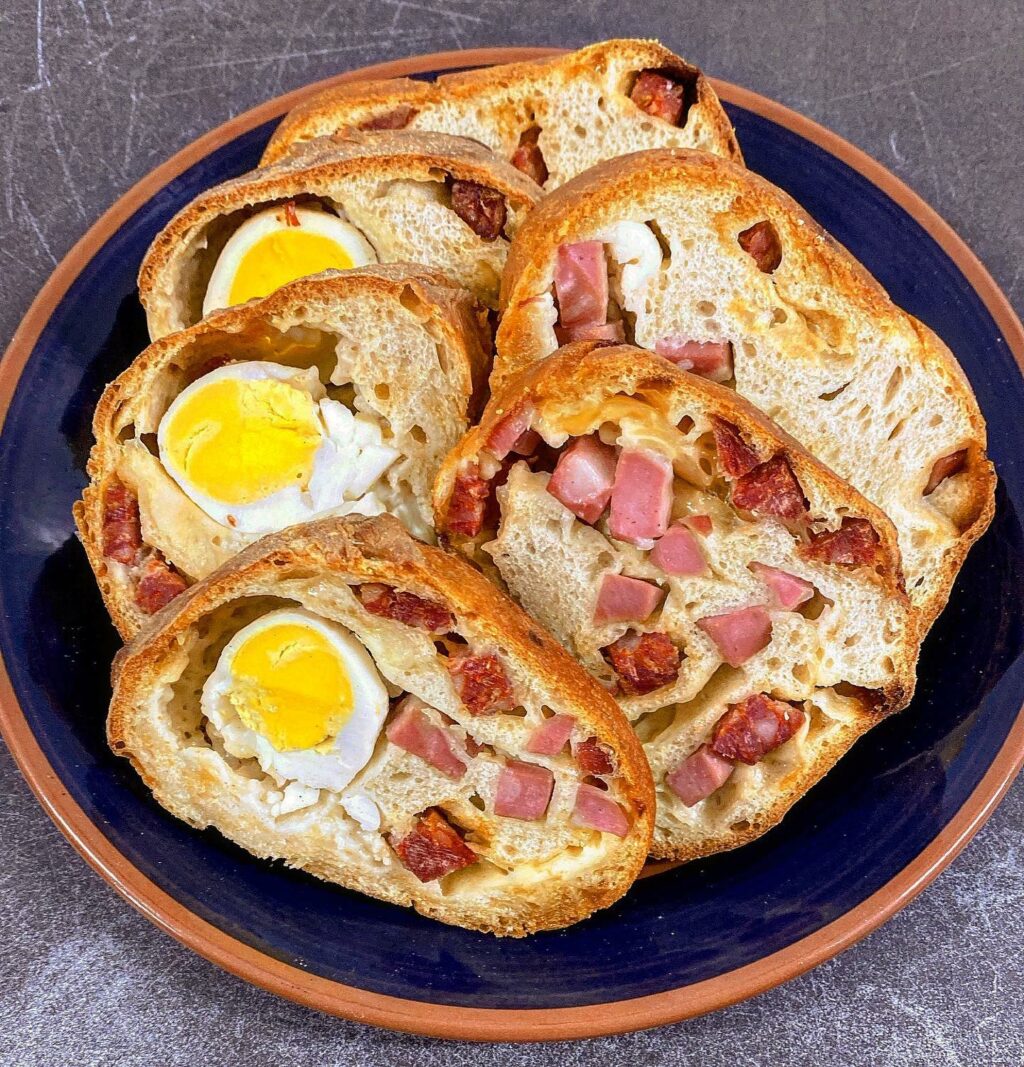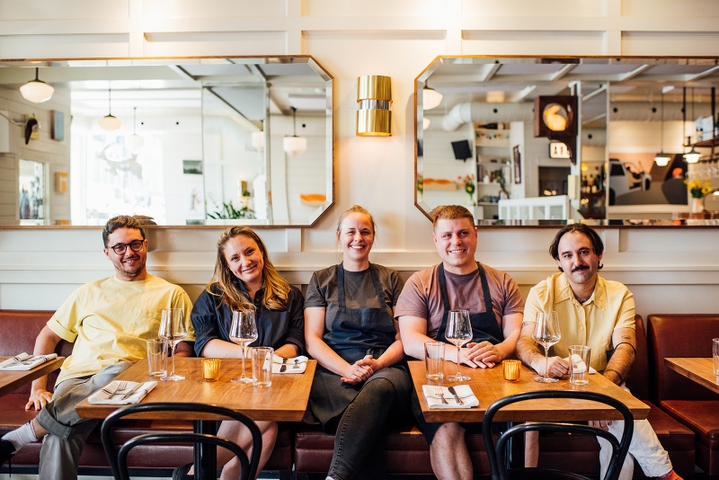 Vin Mon Lapin is back with a take-out Easter menu! On the slate: ham-style duck, pollen endives, their famous carrot cake with a maple twist, and plenty of wondrous beverages. Pick up during the day at Mon Lapin on Saturday, April 16.
150 Rue Saint-Zotique Est
Montréal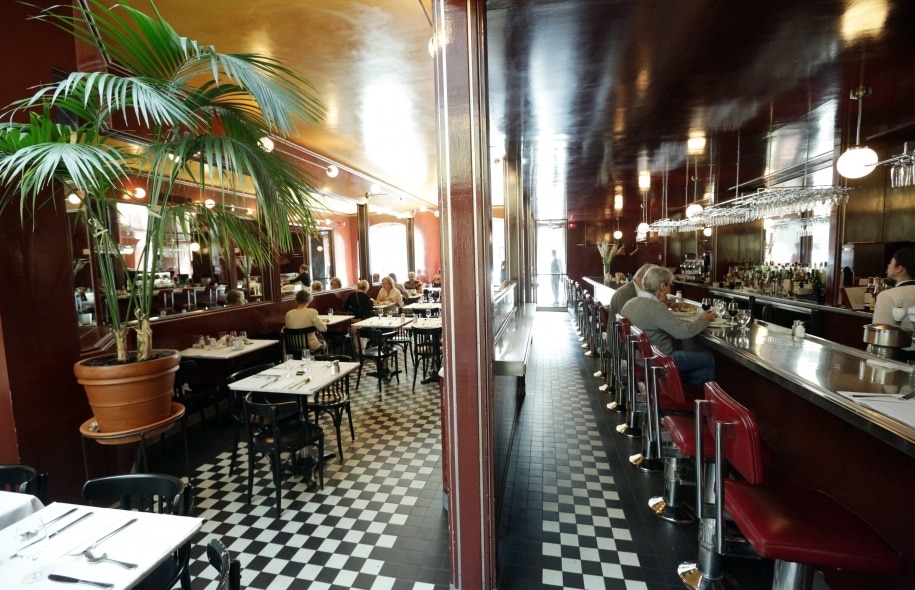 L'Express
L'Express is offering an Easter menu for 2 including snow crab mimosa eggs, fine beans with hazelnut oil dressing, braised lamb shanks and maple syrup pecan tarts with maple sugar ganache. Pick-up is available from April 14 to 16 inclusively, from 3 to 7 pm.
3927 Rue Saint-Denis
Montréal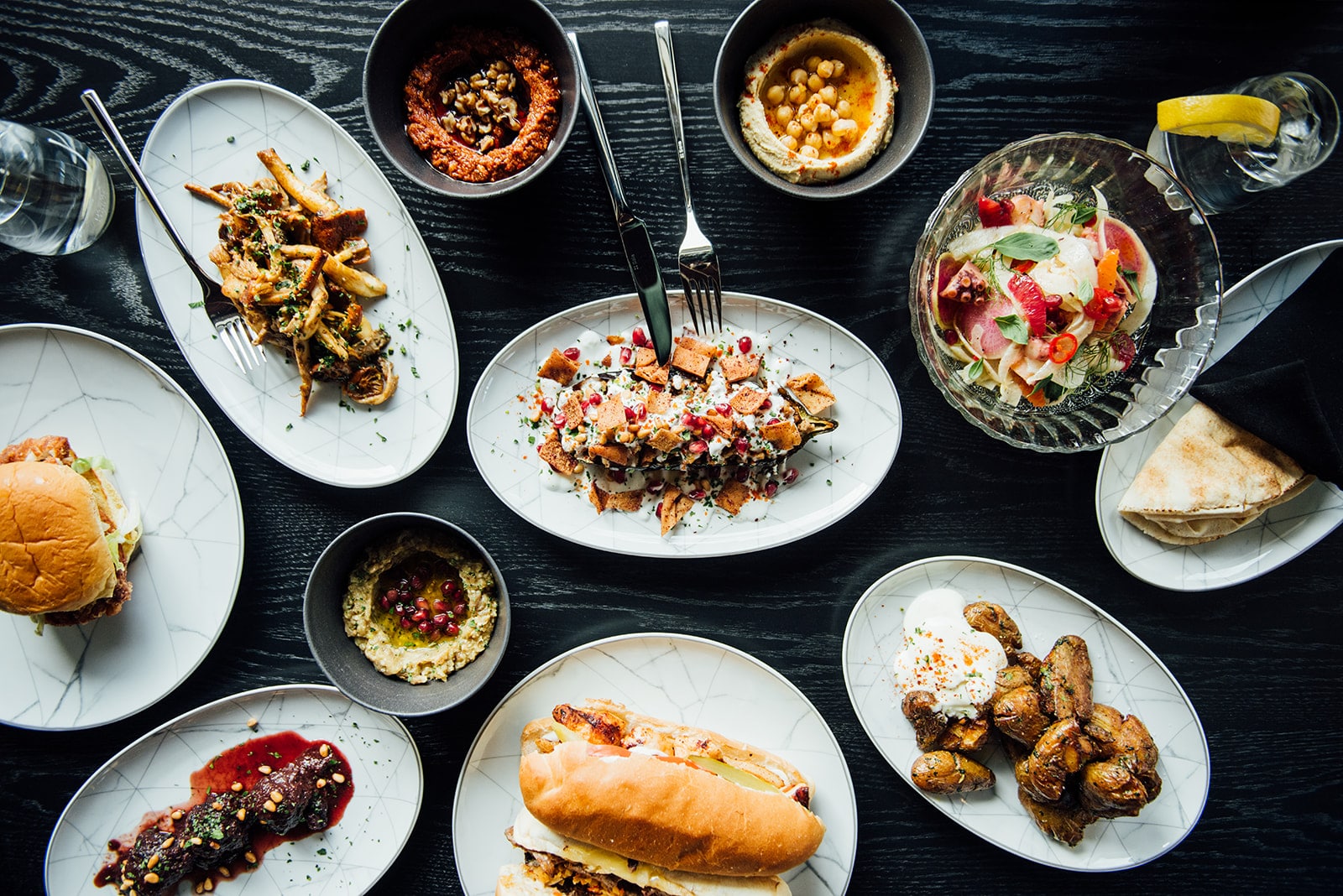 This Griffintown address has added an Easter brunch item to its menu: Panko crusted French toast with Nutella, bananas, and Kinder egg crumble
1414 Notre-Dame Street West
Montreal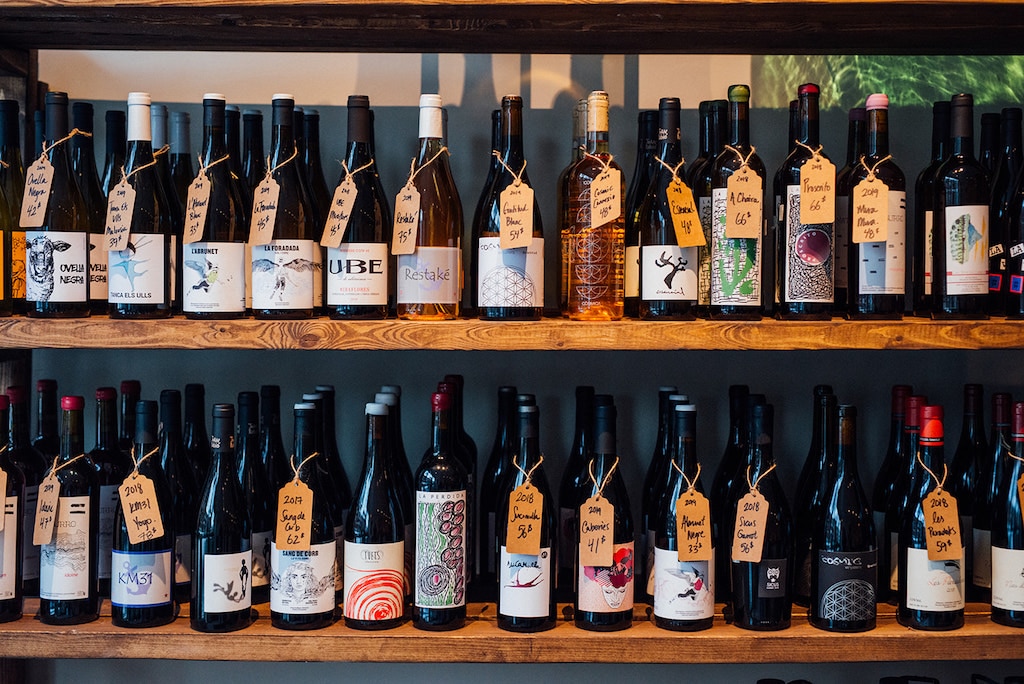 Celebrate with family and friends with a take-out menu bursting with spring flavours. ~ Olives + marinated sardines ~ Nordic shrimp + green aioli ~ Fideos with squid ink + squid ~ Spring salad ~ Churros + chocolate mousse The menu is also available to enjoy in-house on Sunday, April 17, 2022.
1233 Avenue Lajoie
Montréal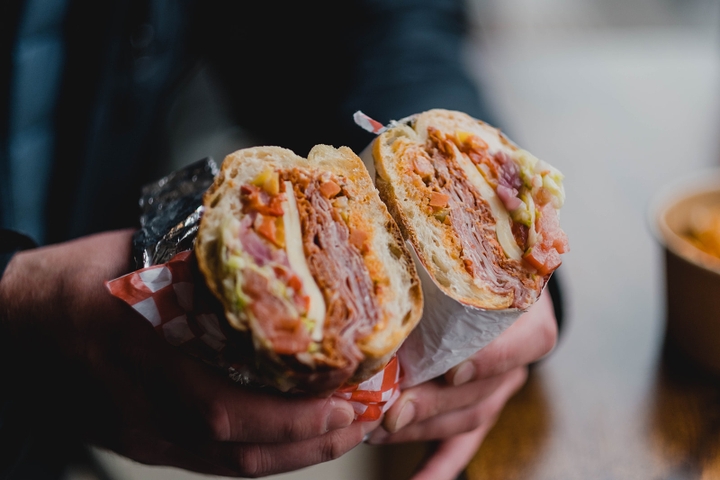 MINI EGG CANNOLI! Here until Easter Sunday! 🐣 Also available at Bossa Wellington!
3136 Rue Masson
Montréal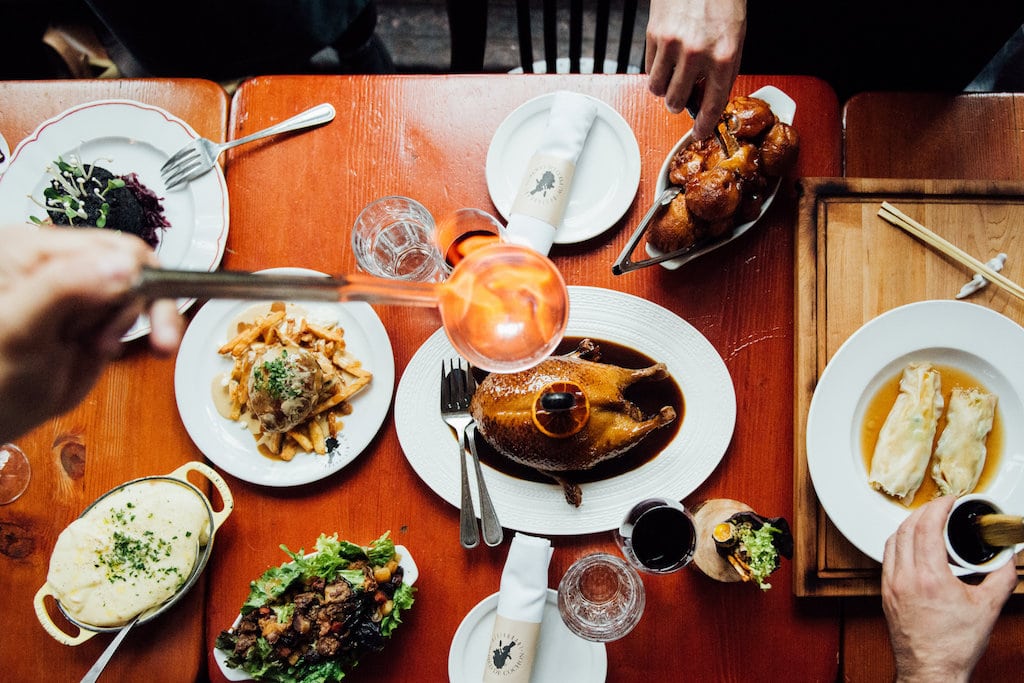 Easter Ham This ensemble includes a pork shank in sauce, aligot mashed potatoes, glazed carrots, and chocolate cocos topped with marshmallow and maple butter. Available HERE
536 Avenue Duluth Est
Montréal
See on map
150 Rue Saint-Zotique Est Montréal H2S 1K8
3927 Rue Saint-Denis Montréal H2W 2M4
1414 Notre-Dame Street West Montreal H3C 1K8
1233 Avenue Lajoie Montréal H2V 1P2
3136 Rue Masson Montréal H1Y 1X8
536 Avenue Duluth Est Montréal H2L 1A9