The Best Japanese Restaurants in Montreal: Our suggestions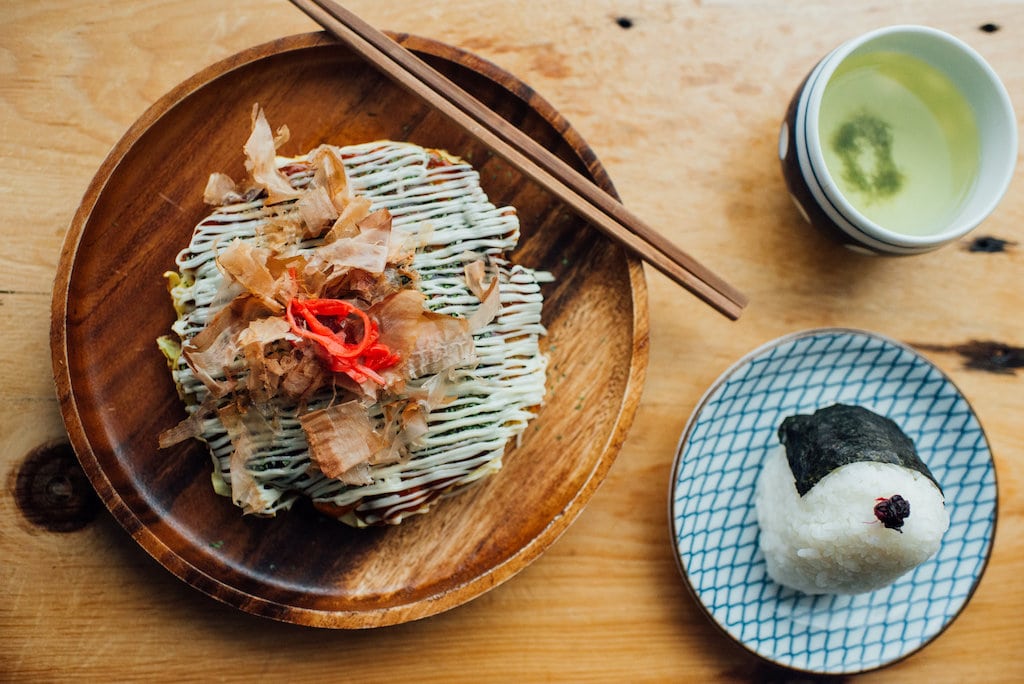 Japanese cuisine is one of our favourites. We like the delicacy of its preparation, its finesse and simplicity.
There are roughly 3000 Japanese living in Quebec and more than 5000 Canadians of Japanese descent. Japanese cuisine revolves around ichi jyū san saï, which means one soup and three small dishes. Rice is at the centre of Japanese gastronomic culture; and is sometimes eaten solely with vegetables, or sometimes with meat or fish.
Of course, the most famous dishes of Japanese cuisine are sushi and ramen. But Japanese gastronomy is not limited to that! The Japanese restaurants we have gathered in this list are specialists of takoyaki, small fried dough balls filled with octopus or vegetables, okonomiyaki, a dough omelette made of several ingredients cut in cubes and cooked on a griddle, yakitoris, traditionally made of skewered bite-sized pieces of chicken, and bentos, a meal tray containing several small dishes.
Craving sushi? Check out our list for where to eat the best sushi in Montreal! For suggestions on where to eat ramen, Tastet offers you a list of the best ramen in Montreal. 
Happy discoveries!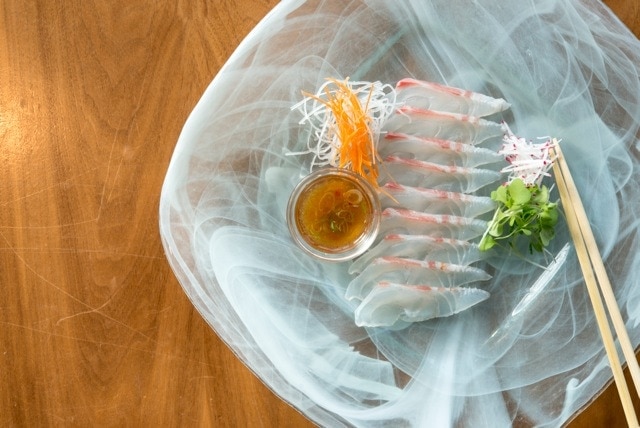 Jun I is one of the best Japanese restaurants in Montreal, if not the best in our opinion. Chef Junichi Ikematsu is not only one of the city's best chefs, he's also trained many of the city's best too. The delicacy of the plates, the freshness of the products and the attention to detail is incomparable. Jun I, set in a chic and tranquil environment, is amongst the priciest restaurants in town, but it's always well worth the cost. Consider Jun I to mark a special occasion or to share an exceptional meal with someone you really appreciate. Open for lunch from Tuesday to Friday and in the evening from Tuesday to Saturday.
156 Avenue Laurier Ouest
Montréal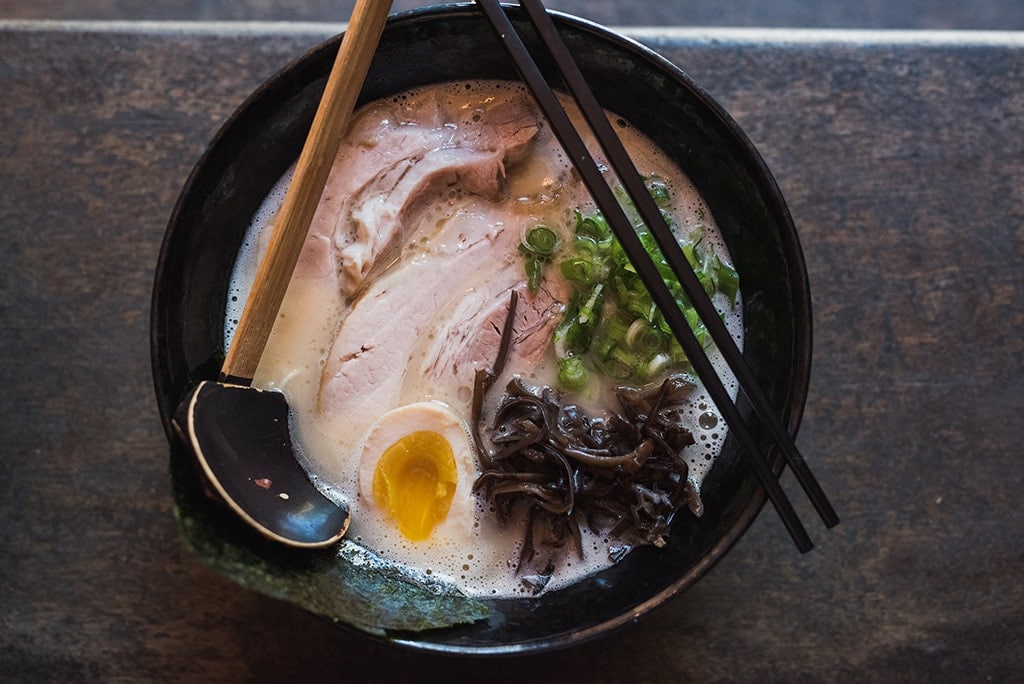 Yokato Yokabai makes an outstanding bowl of high-quality ramen using homemade and organic ingredients. A lot of love and hard work goes into each soup, and it comes across on the palette! Tradition, authenticity and quality are the backbone of this ramen house. Yokato Yokabai offers a comfortable room, delicious food and courteous service all at a fair price. Photo Alison Slattery
4185 Rue Drolet
Montréal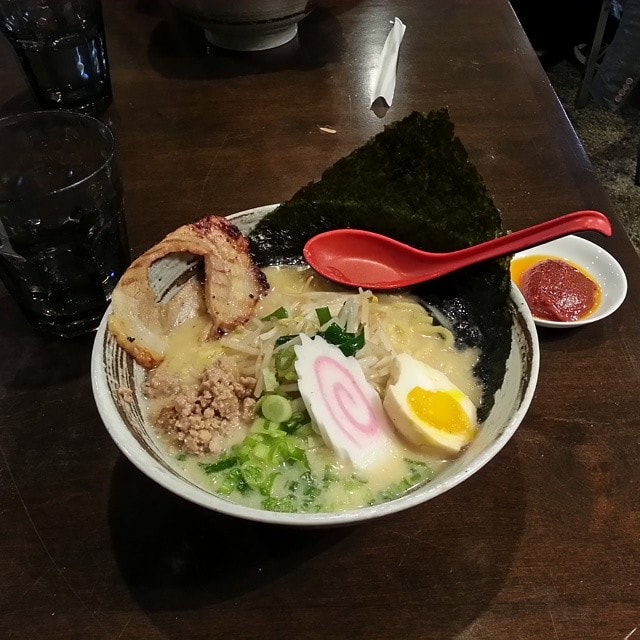 Ramen Misoya
Ramen Misoya is an authentic ramen shop on Bishop. The internationally renowned chain has more than thirty locations worldwide and is best known for its rich and delicious broths wherein you might choose to add chicken, pork, shrimp or vegetables. We love this ramen shop for its authenticity and originality. Another bonus: the restaurant is open for lunch and dinner every day of the week. It's also on our list of places to eat-on-the-go in downtown Montreal!
2065A Rue Bishop
Montréal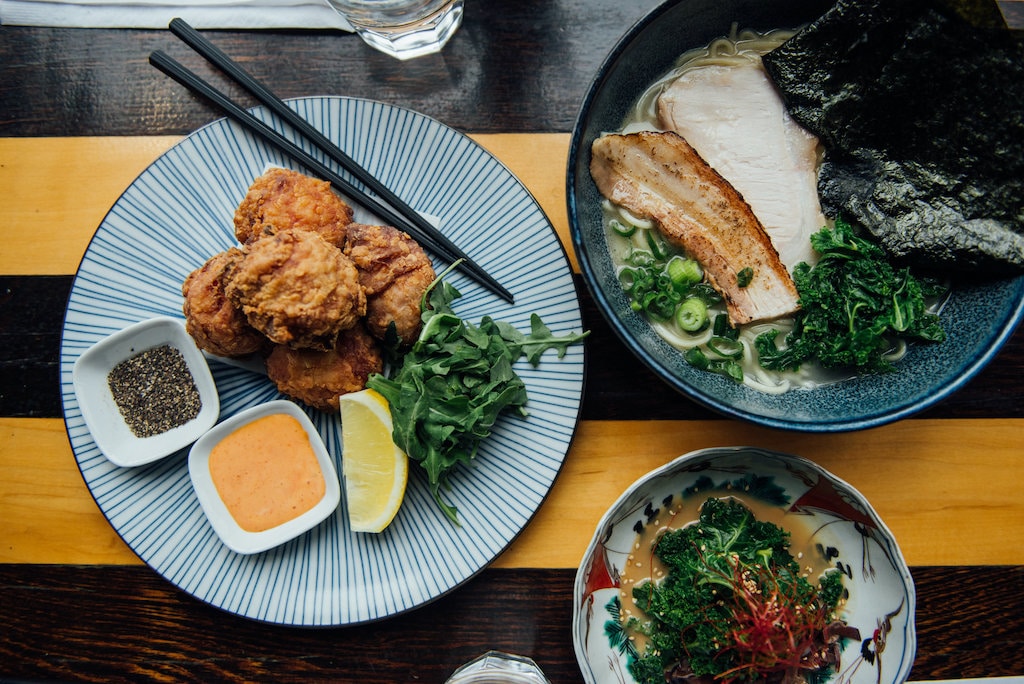 Ramen Nakamichi is an absolutely charming ramen restaurant. The ramen here is delicious: the broths are refined, and the ingredients are of high quality. That's why it's on our list of the best ramen in Montreal! We also love the efficient and generous service, which makes us always want to come back. Another bonus: the restaurant is open every day of the week, for lunch and dinner.
5329 Boulevard Saint-Laurent
Montréal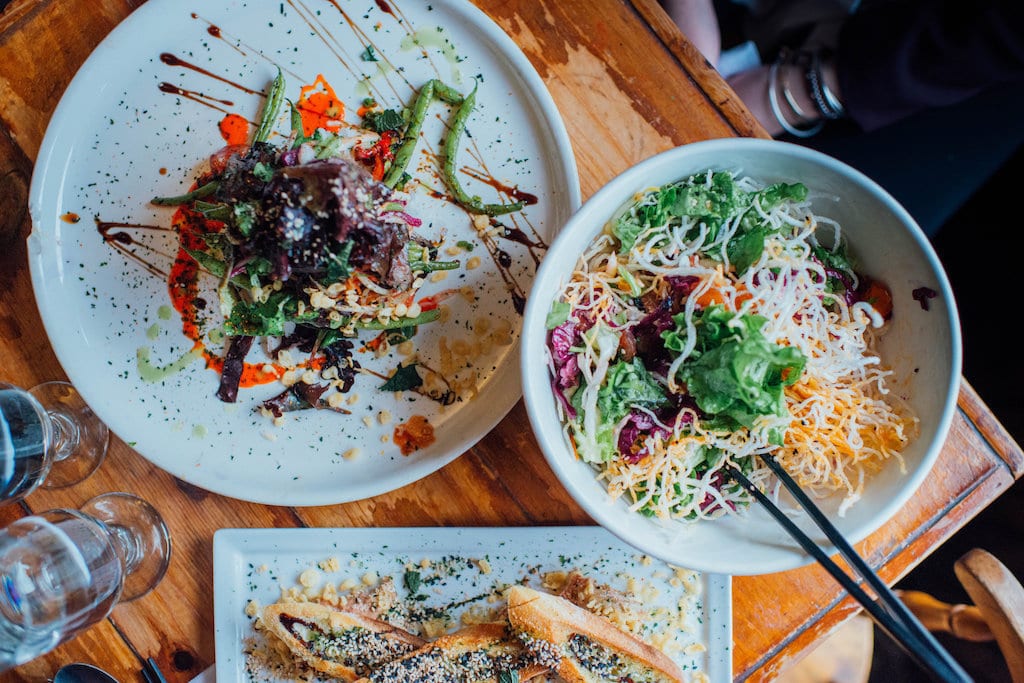 A perennial classic. Kazu is one of our favourite restaurants for beautifully presented, delicious and inexpensive food! Always packed to the brim, the Izakaya serves inventive takes on small Japanese delicacies in a fun and warm atmosphere. The place is casual, but the quality of the plates is quite sophisticated, despite the low prices. While each dish prepared by the extraordinary chef Kazuo Akutsu is excellent we have a particular fondness for the Japanese pancake, dumplings, carpaccio and shrimp burger. There is often a line, but the food is so good that people usually eat very quickly. Alison Slattery 
1844 Sainte-Catherine Ouest
Montréal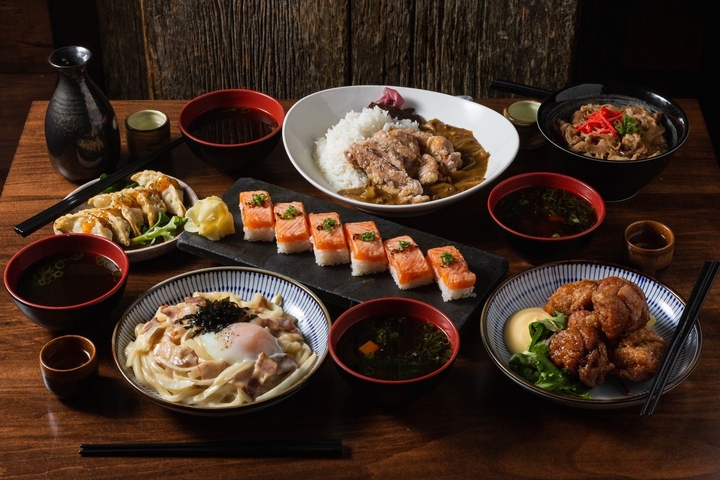 Kinka Izakaya
Kinka Izakaya is one of Montreal's favourite Japanese pubs. An Izakaya is a bar where one can eat, drink and party! It's a great place to celebrate a special occasion or to enjoy a bit of Japan in a fun and welcoming atmosphere. Kinka Izakaya is originally from Toronto but has made roots in Montreal, recently opening its fourth location in the city. Guests are always greeted with a warm and hospitable welcome, followed by lush and joyous evenings fueled by cold beer and sake. Kinka Izakaya is open every day and every evening. Photo kinkaizakayamtl
1624 Sainte-Catherine Ouest
Montréal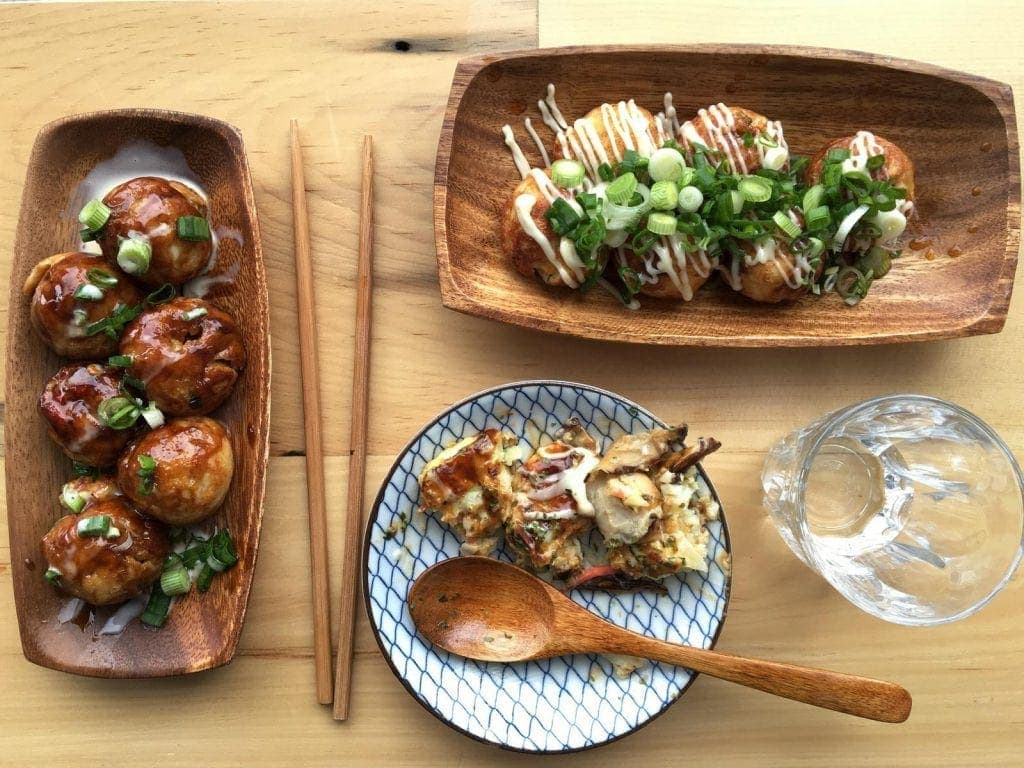 Noren is a charming little space with a dozen seats that serves exquisite and unique dishes at very affordable prices. The restaurant's decor is attractive with a minimalist aesthetic that's very pure and elegant. Try the takoyakis  little round dumplings made with a dough quite similar to  pancake batter filled with pieces of octopus or vegetables, the okonomiyaki, the staple fried omelettes of Osaka, are cooked to order and served with pork and shiitake or vegetarian. A must-try is their dish of the day, which is always exquisite. The charming owners will woo you with their earnest devotion and generosity, not to mention the wonderful food. Photo Alison Slattery
77 Rue Rachel Ouest
Montréal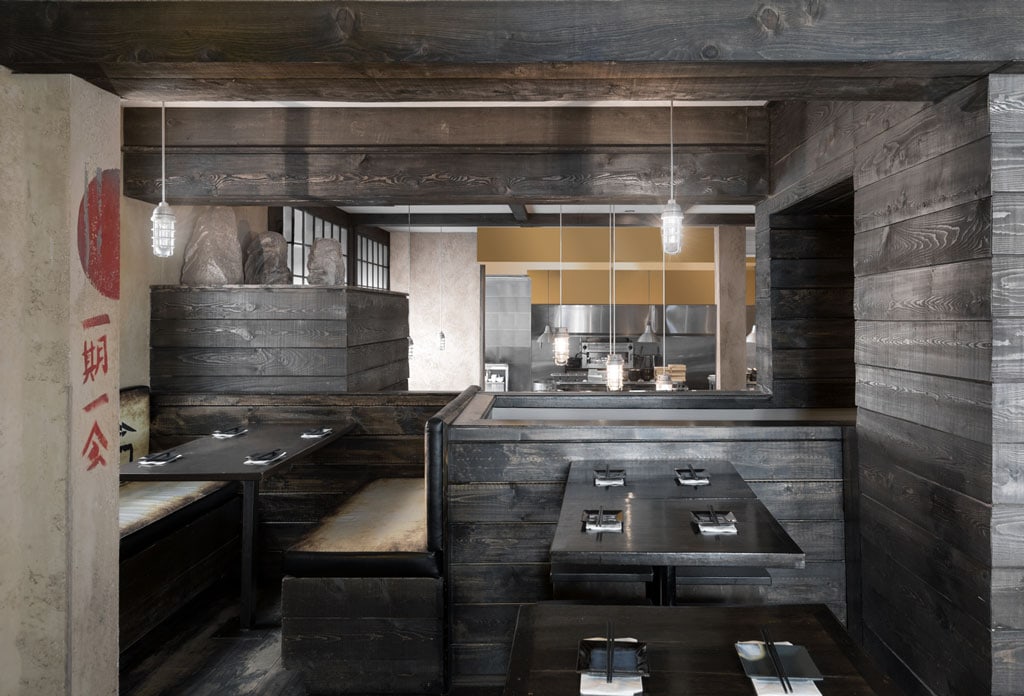 Ichigo Ichie is an Izakaya with one of the most gourmet and festive atmospheres in town. Serving traditional tonkotsu ramen, karaage (japanese fried chicken) and all sorts of Japanese bar food. The prices are reasonable, the service is friendly, and the cocktails are good. Ichigo Ichie is an ideal place for a lively dinner in the Plateau Mont-Royal. The restaurant is open every night and serves some of the best ramen in Montreal! Photo Atelier Welldone
360 Rue Rachel Est
Montréal
Jardin Iwaki
This tiny restaurant is a real hidden gem! In a room divided across two small levels on Sherbrooke Street West, chef Tadayuki Endo prepares delicate and balanced Japanese dishes with remarkable colors. The petite nature of the room makes the restaurant feel calm and intimate. The service is impeccable and the music is lively. Although dining here doesn't come cheap, it's always well worth the cost. The restaurant is open every night.
5887 Rue Sherbrooke Ouest
Montréal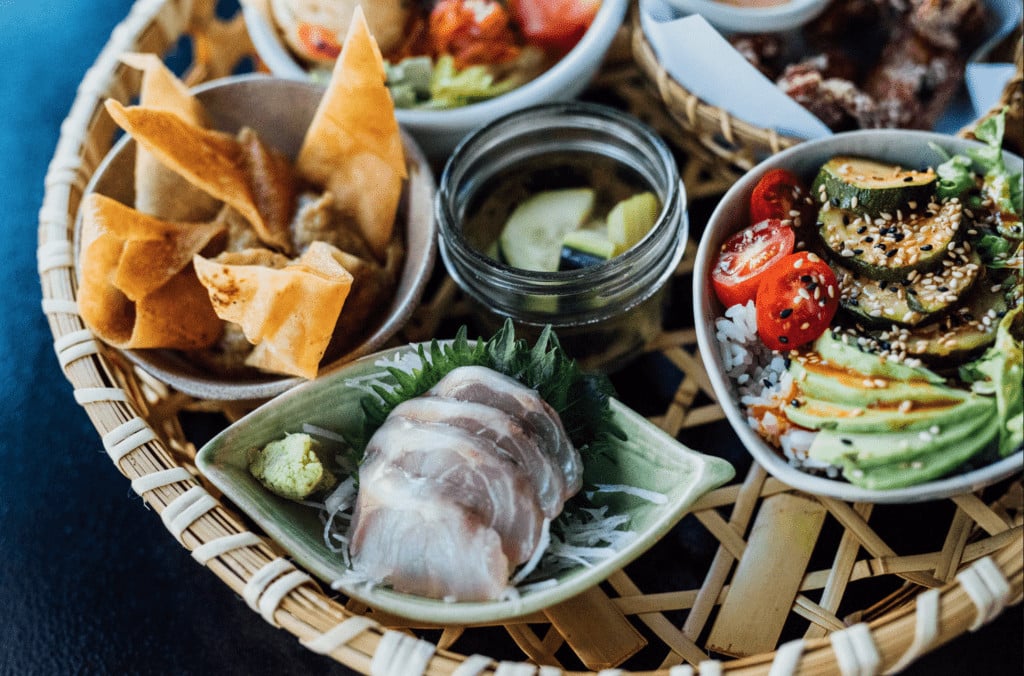 Nozy is an exciting Japanese restaurant on Notre-Dame West. While prices at this excellent Japanese bistro  might seem a bit steep for that particular stretch of Saint-Henri, chef Nozomu Takeuchi is serving some of the highest-quality Japanese food in the city. The dishes are original, delicious and spectacularly presented. The atmosphere is cozy and romantic. Nozy is open in the evening only on weeknights, and for lunch from Wednesday to Friday! Photo Alison Slattery
3568 Rue Notre-Dame Ouest
Montréal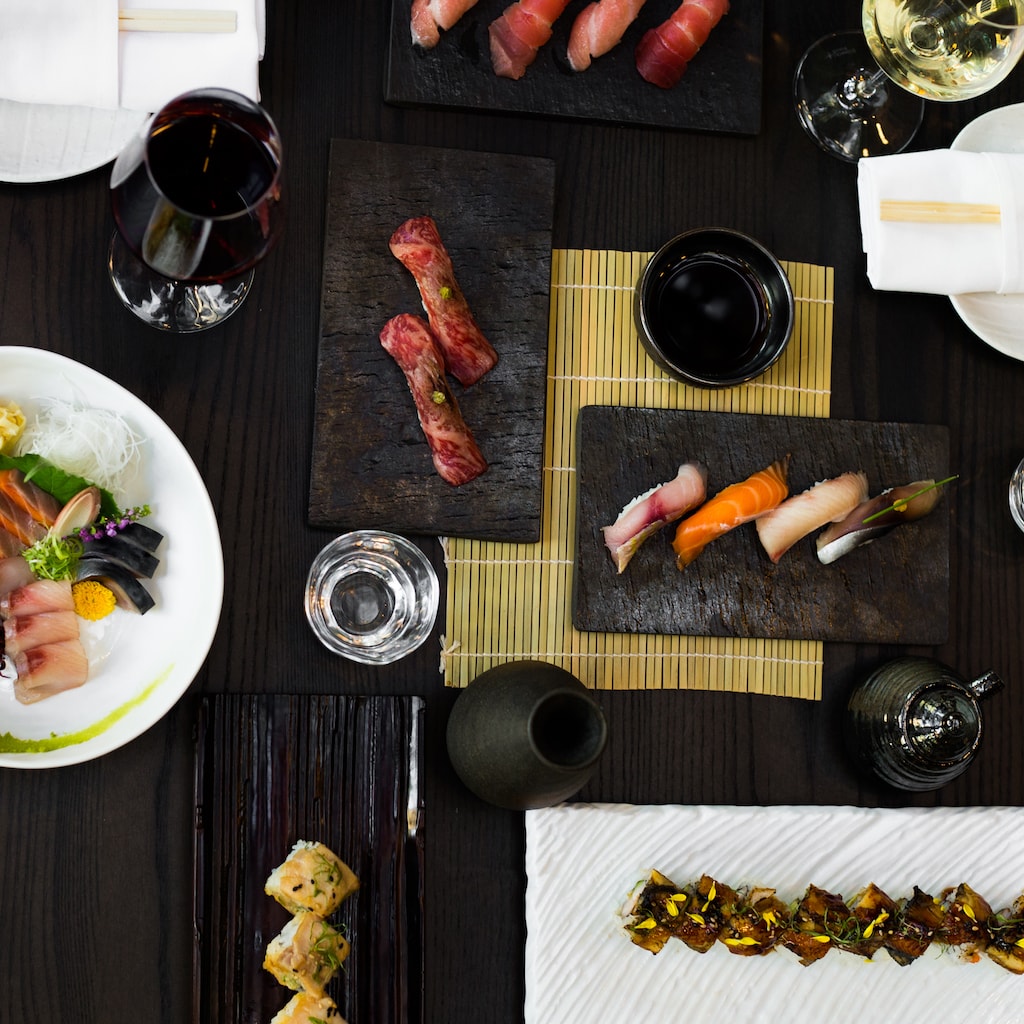 Ryú Westmount opened its doors in August 2018 and serves excellent Japanese cuisine in  a magnificent setting. You'll enjoy refined dishes executed with great finesse and know-how! The products here are of very high quality, made using 100% sustainably caught fish and seafood — a vital specification since fish is nearly always the star of the dish at Ryú. The dishes at Ryú are designed collectively by the kitchen team and respect Japanese traditions while adding a modern touch.
4185 Rue Sainte-Catherine
Westmount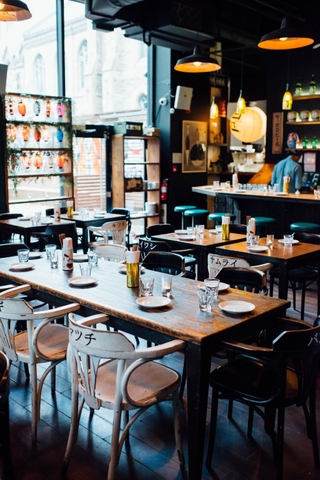 Biiru is a Japanese bistro downtown that offers good food in a bold and exciting space. Located a stone's throw from the Quartier des spectacles, the restaurant offers clever variations on classic dishes like sashimi, dumplings and yakitori. We particularly like the fresh salads. During the summer, Biiru has a nice outdoor terrace that's ideal for escaping the frenzy of Sainte-Catherine Street. For an original lunch or dinner, Biiru is a great address to discover downtown, whether you want to eat delicious, inexpensive food or to drink an excellent cocktail from mixologist Lawrence Picard, Biiru delivers.  
1433 Rue City Councillors
Montréal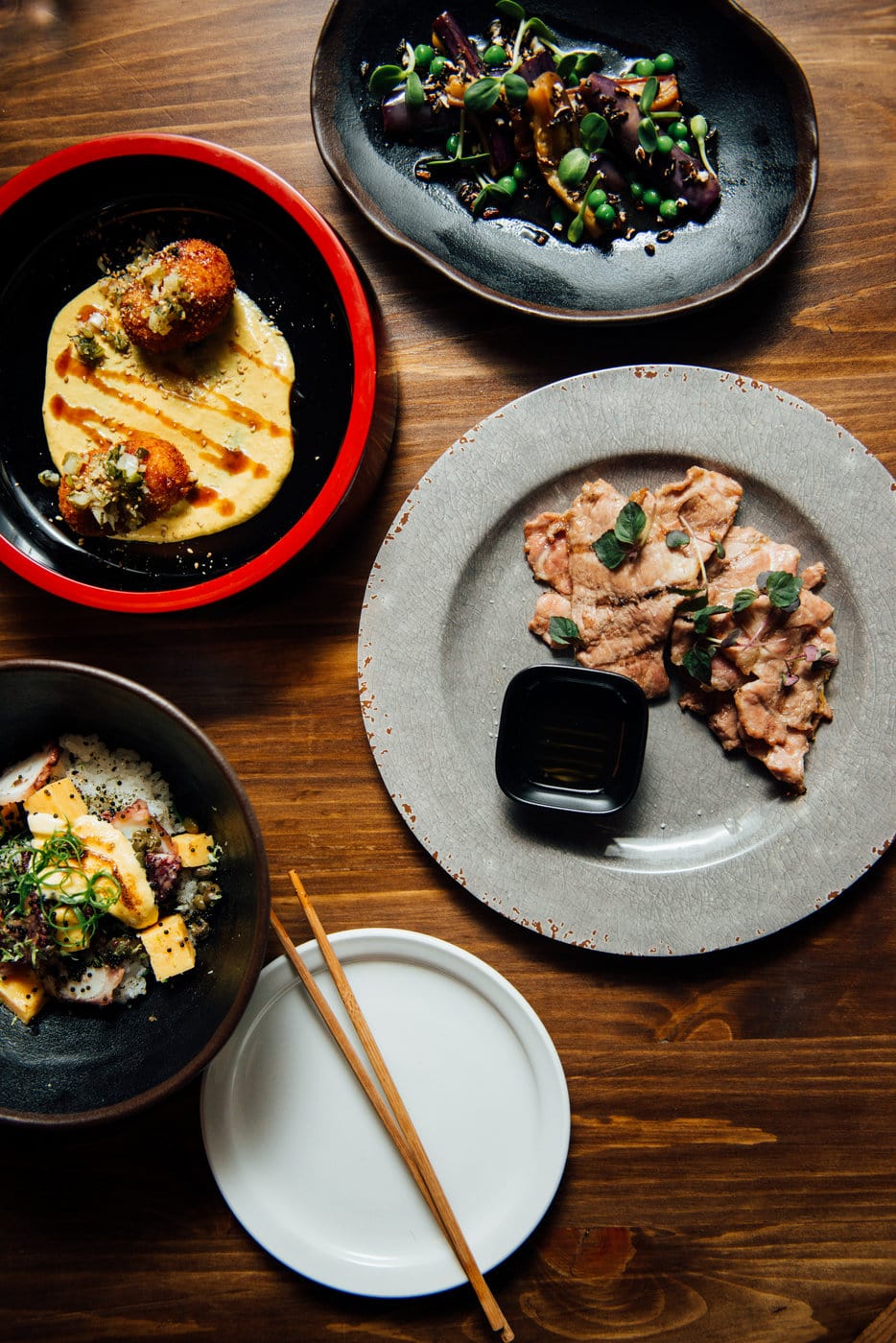 Opened on November 28, 2018 in the heart of Old Montreal, Hanzō is an izakaya that offers its customers an inventive formula of little Japanese classics revisited. Hanzō's key to success: excellent food, low prices. The decor, inspired by the movie Kill Bill and Japanese pop-culture aesthetics, is complemented by a short and sweet cocktail menu. Hanzō is a place to celebrate the land of the rising sun. Alison Slattery
417 Rue Saint-Nicolas
Montréal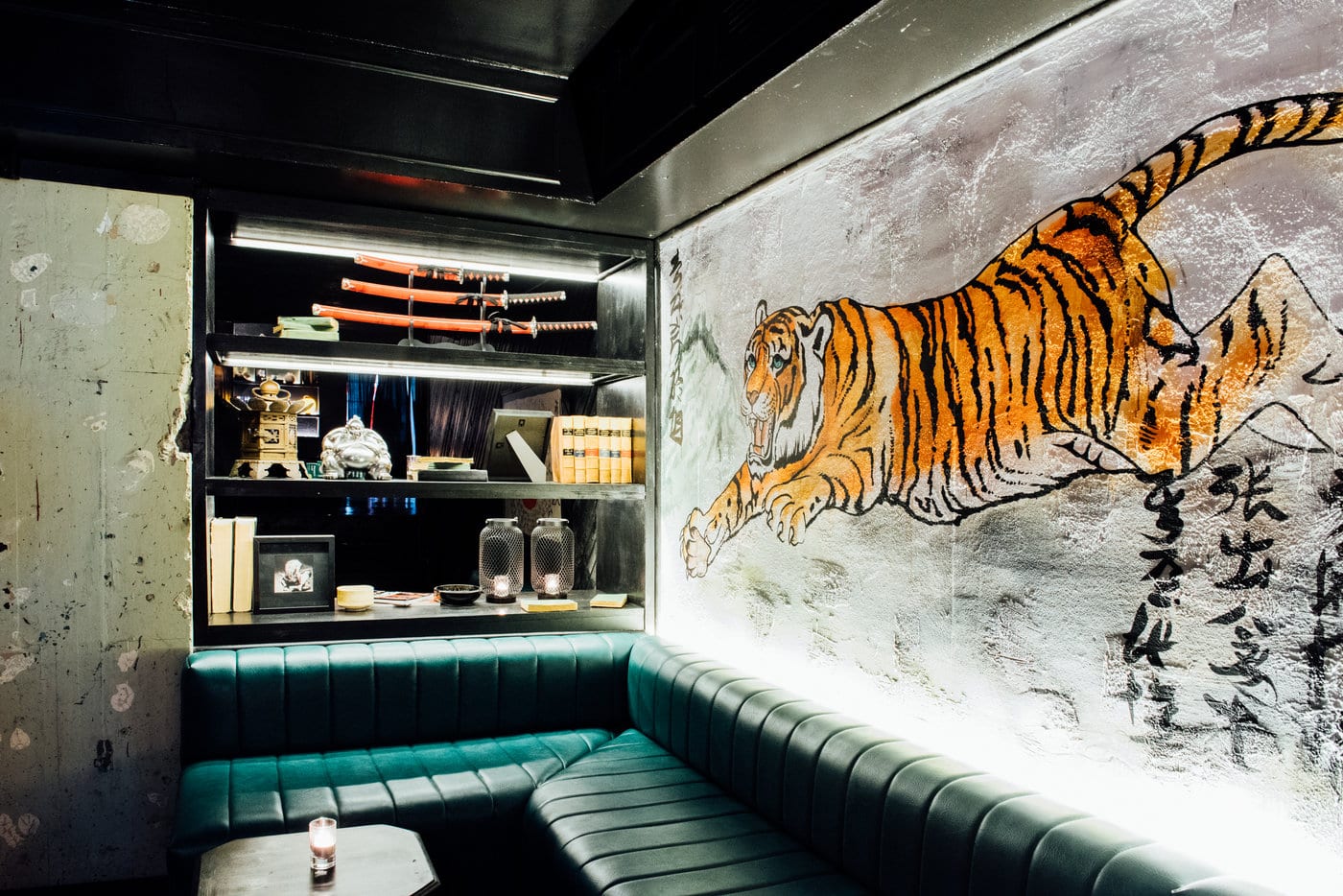 Gokudo is a new superb Japanese cocktail bar downtown, run by the people behind Escondite, Habanera, Biiru and Koa Lua. The facade is marked by a single tōrō  (Japanese lantern) and a kumiko divider (thin strips of wood). Once inside, one might choose to enter Ryōshi, a seafood restaurant within the bar. Only by passing through the black curtain in the middle of Ryōshi does one arrive at Gokudo, the Japanese cocktail bar. Ryōshi is the Japanese name for a fisherman's shack, so it comes as no surprise that the menu is full of excellent fish and seafood, in addition to other elaborate small plates. All in all, each dish is inspired by the rich culinary traditions of Japan. Photo Alison Slattery
630 Rue Cathcart
Montréal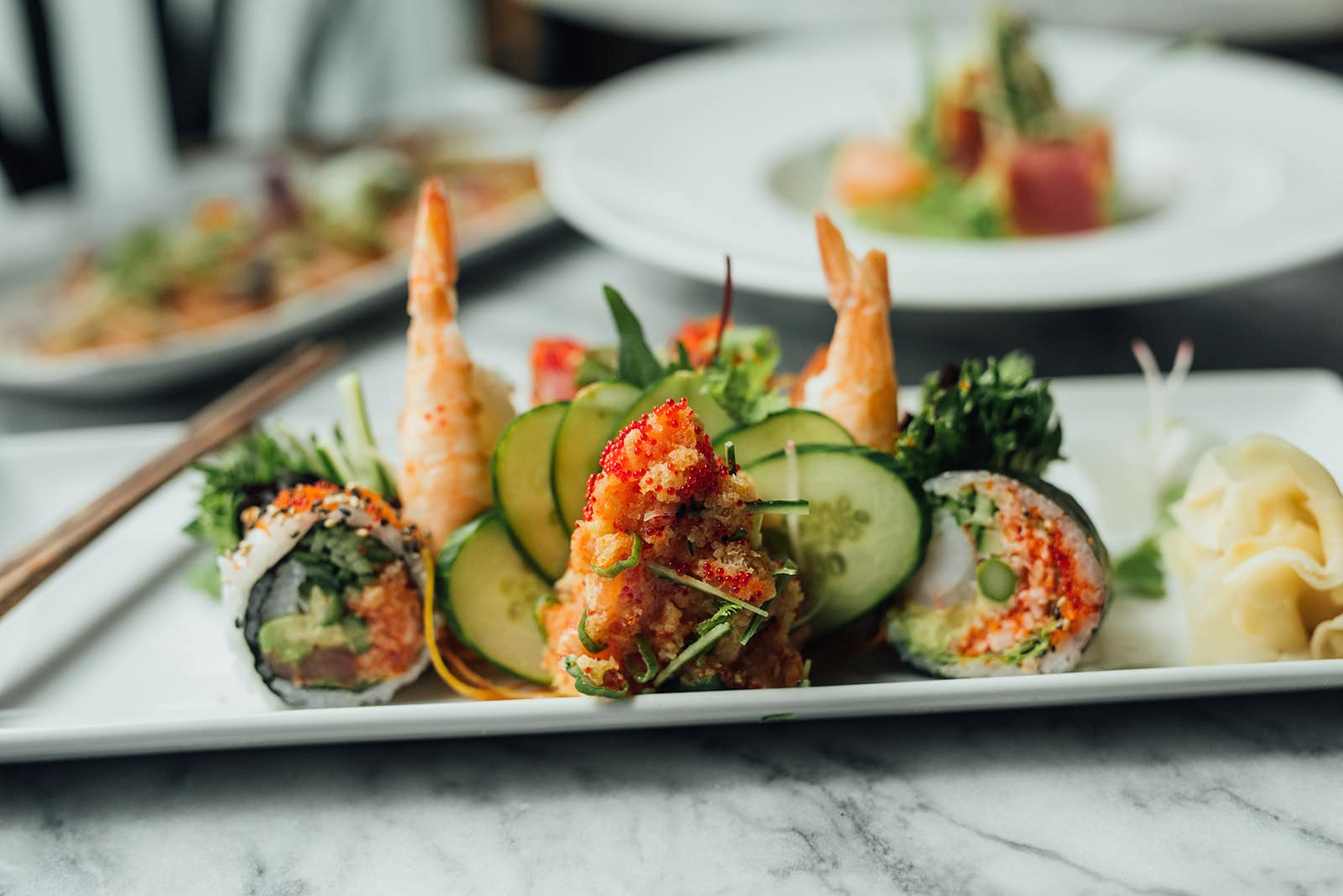 Tri Express, owned and operated by Chef Tri Du, is located on Laurier East and is one of the best sushi restaurants in Montreal. While frequently rotating menus are all the rage these days, Tri Express has a menu packed with perennial stalwarts, like the "new style sashimi" (one of our favourites), the "unexpected" (the infamous sushi pizza) and "the divine" (rolls wrapped in cucumber instead of nori). Other items are added every day depending on the mood of the kitchen and seasonality of ingredients. We love Tri Express for its original decor, the warm atmosphere and the quality of the food. We also like the prices, which are very affordable considering the quality of the ingredients used. Photo Flora-Mai Du-Boisclair
1650 Avenue Laurier Est
Montréal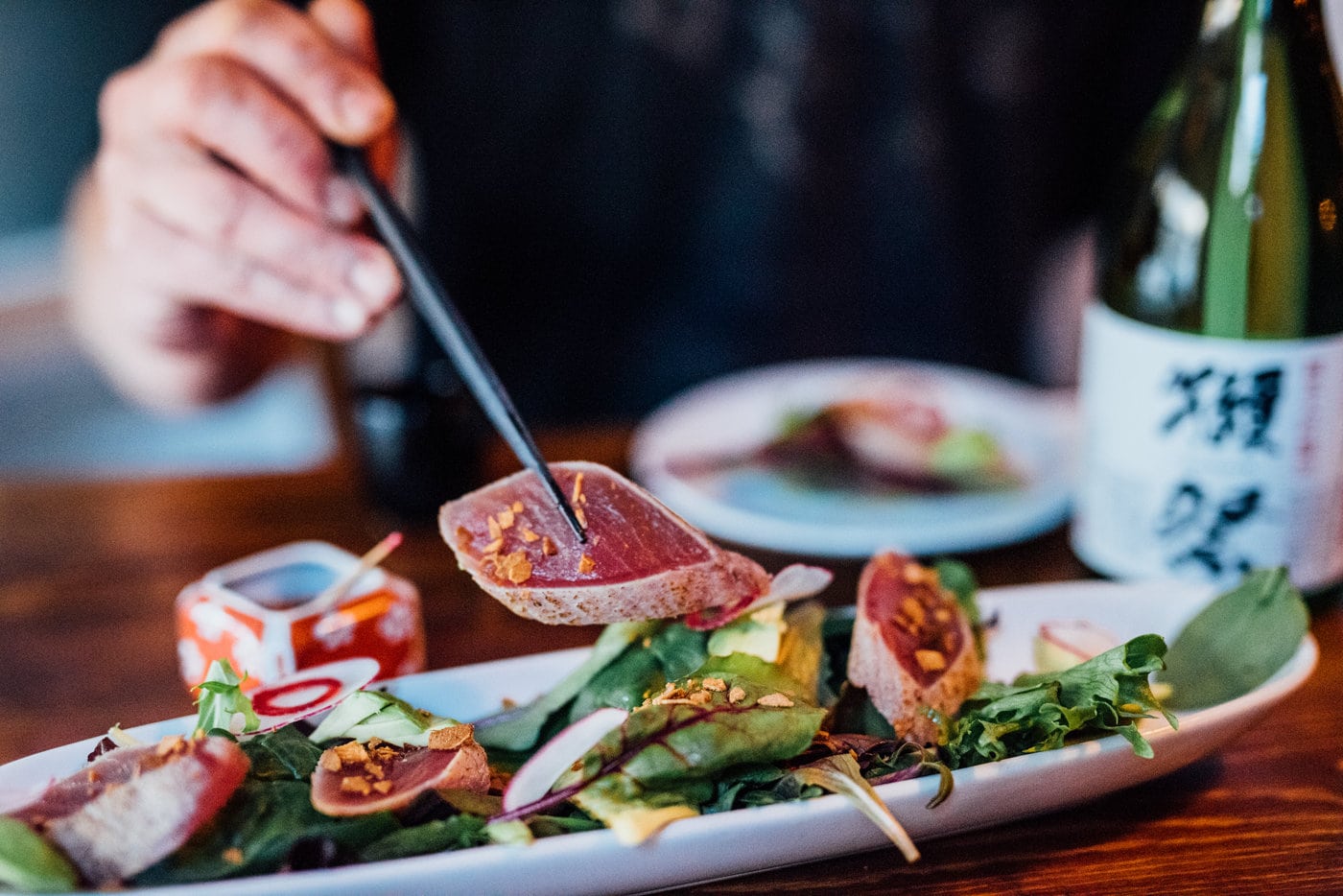 Otto Yakitori is a small establishment located on Saint-Mathieu Street that specializes in Yakitori — the Japanese method of grilling chicken over smokey charcoal. The concept of Otto Yakitori is very simple: Japanese classics and grilled chicken. The menu consists of skewers of various chicken parts. For the more adventurous, we suggest trying the giblets, neck, skin or hearts. For first timers, the chicken thighs and meatballs are excellent. The menu also includes some raw fish dishes and other specialties including: sashimi, uni chawanmushi (an egg-flan with sea urchin), a Japanese take on bibimbap, pork belly burgers, ramen, and tatakis. Otto Yakitori is an ideal spot for a lively evening with friends, where amazing grilled chicken is washed down with a great bottle of sake.
1441 Rue Saint Mathieu
Montréal
See on map
156 Avenue Laurier Ouest Montréal H2T 2N7
4185 Rue Drolet Montréal H2W 2L5
2065A Rue Bishop Montréal H3G 2E8
5329 Boulevard Saint-Laurent Montréal H2T 1S5
1844 Sainte-Catherine Ouest Montréal H3H 1M1
1624 Sainte-Catherine Ouest Montréal H3H 2S7
77 Rue Rachel Ouest Montréal H2W 1G2
360 Rue Rachel Est Montréal H2W 1E9
5887 Rue Sherbrooke Ouest Montréal H4A 1X6
3568 Rue Notre-Dame Ouest Montréal H4C 1P4
4185 Rue Sainte-Catherine Westmount H3Z 3K2
1433 Rue City Councillors Montréal H3A 2E4
417 Rue Saint-Nicolas Montréal H2Y 2P4
630 Rue Cathcart Montréal H3B 3C4
1650 Avenue Laurier Est Montréal H2J 1J2
1441 Rue Saint Mathieu Montréal H3H 2M4