A Guide to Montreal's Best Ramen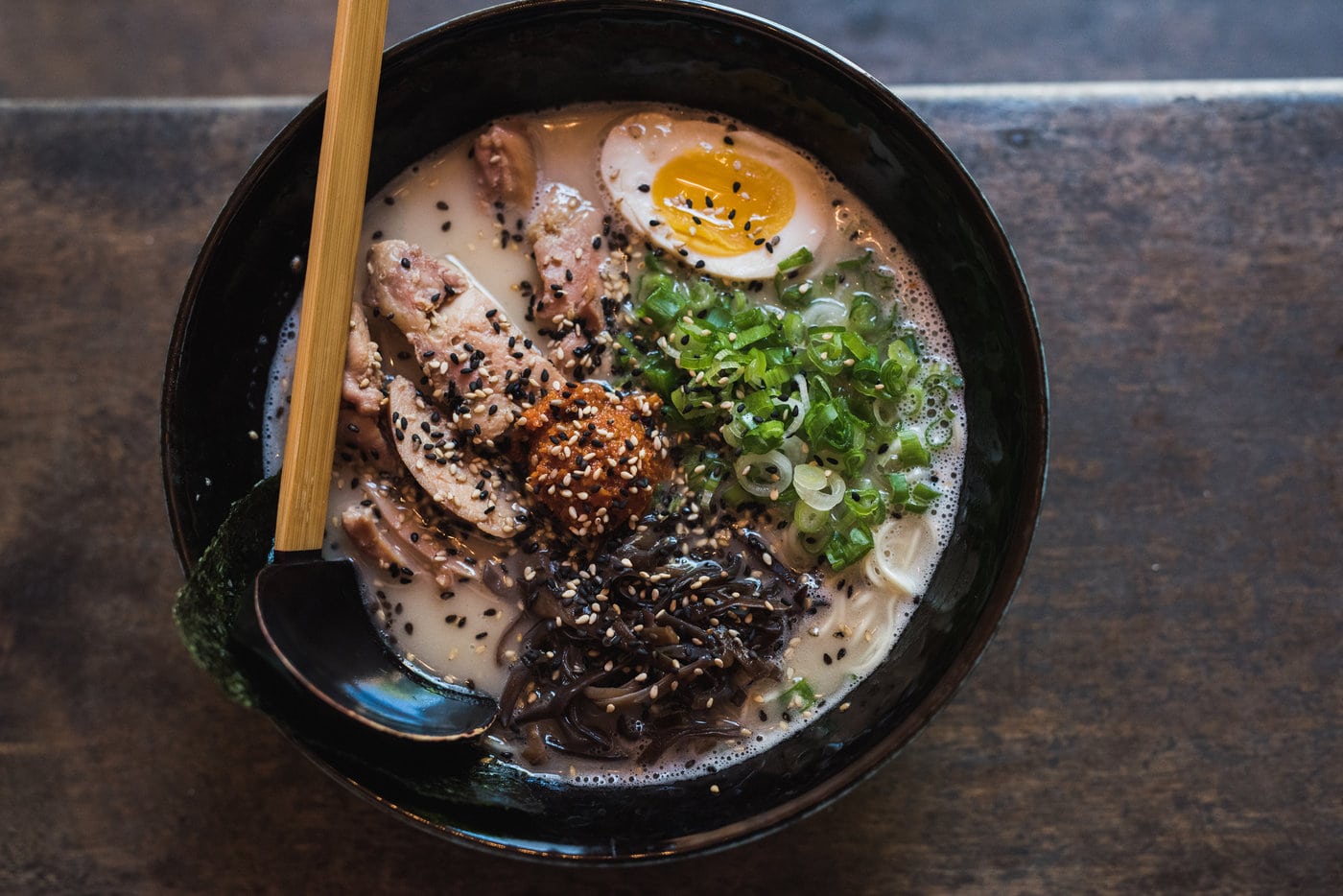 The cult classic of Japan! To our great delight (and thanks to an ever-growing Japanese community) we are incredibly fortunate to have a number of excellent ramen shops in Montreal.
We started putting this article together after devouring an old issue of Lucky Peach magazine. In that issue was an incredible article written in collaboration with Nico Fujita, the food critic and coordinator of Japanese events in Montreal. The article was entirely devoted to the history and culture of ramen. Nico left Japan at the age of 24 for the Japanese Embassy in Paris. She was the cultural attaché, working alongside the Ambassador for the realization of the "Year of Japan in France". Nico studied wine and has lived in several countries around the world, including Senegal and Morocco. Through her travels and exposure to varied cultures, Nico learned the pleasure of sharing food while being thoughtful of what we choose to eat. Since 2004, she has been living in Montreal and writing for the Japanese Restaurant Critics Association and for a local Japanese, French and English newspaper. In her writing, Nico covers restaurants, cafes, bars and cultural events.
Contrary to popular belief, ramen originated from China and the dish gained popularity in Japan after World War II. Nico explained that in Japan, ramen is an important dish, often eaten late at night, after partying. What makes a good bowl of ramen is the quality of the broth and noodles. According to Nico, "Some people say the noodles are more important than the broth, others say the broth is more important than the noodles, but honestly, it's really both that indicate the quality of the dish."
Ramen is a dish defined regionally. The style and flavour of the broth vary from region to region of Japan and taste preferences are intimately related to this regional specificity.
With that said, ramen can essentially be divided into four main categories:
Shoyu: Made by simmering shoyu (the Japanese word for soy sauce) in a light, typically chicken-based, broth.

Miso: A relatively new style of ramen, adding miso to ramen broths became popular in the 1960s but today miso ramen is amongst the most popular styles.

Shio: As an island nation, sea-salt is one of the oldest (and most popular) seasonings for ramen broth. This is also the version of ramen that most closely resembles the Chinese soup on which ramen is based.

Tonkotsu: A rich, cloudy broth made from very slowly simmered pork bones. This version is most popular in southern Japan and abroad.
Good ramen is also well-garnished. Toppings including nori (dried seaweed), marinated "ramen eggs" and thin slices of meat — most typically chashu (derived from the Chinese roast pork known as char siu). Presentation is as much a part of the ramen experience as its taste. When choosing a ramen shop you'll want to keep in mind what kind of broth you want, the style of noodle (thin or large) and your preferred garnishes.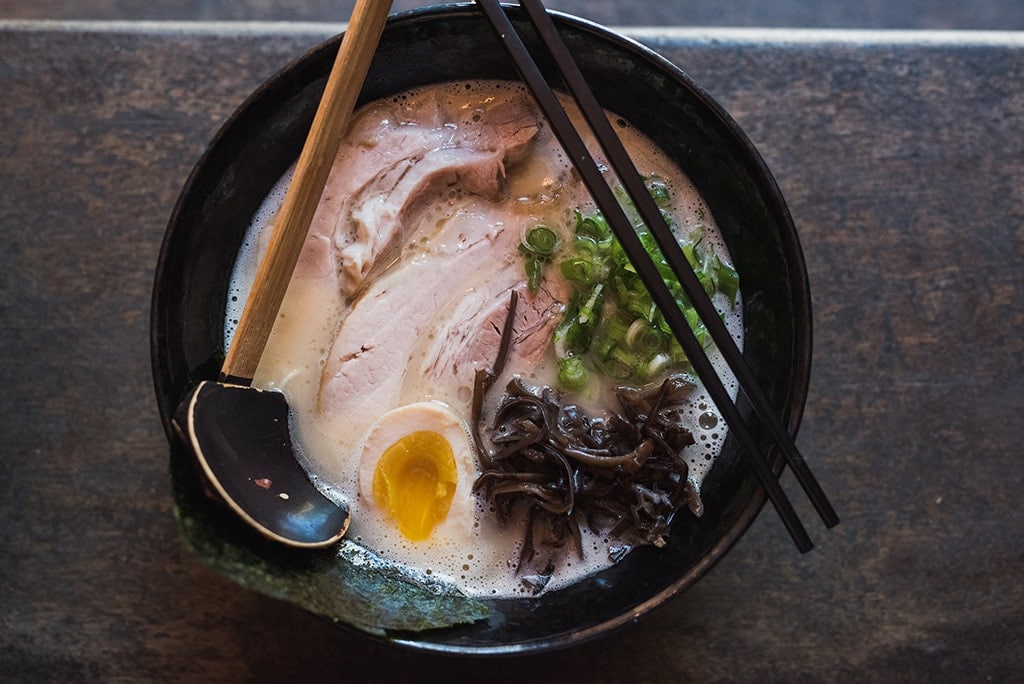 This plateau ramen shop proudly makes everything in house with organic ingredients — and you can taste it! A lot of love and work go into making Yokato Yakabai's ramen. In Japan, ramen is measured on a scale of heaviness, kotteri is the richest and assari the lightest — Yokato Yokabai's tonkotsu ramen is probably most kotteri in Montreal. The broth is made using organic, additive free ingredients which include 50 pounds of pork bones, boiled and slowly reduced over twelve long hours down to quarter of its original volume, creating a rich, almost milky broth. The restaurant is open daily for lunch and dinner and with it's very affordable prices it's one of our personal favourites.
4185 Rue Drolet
Montréal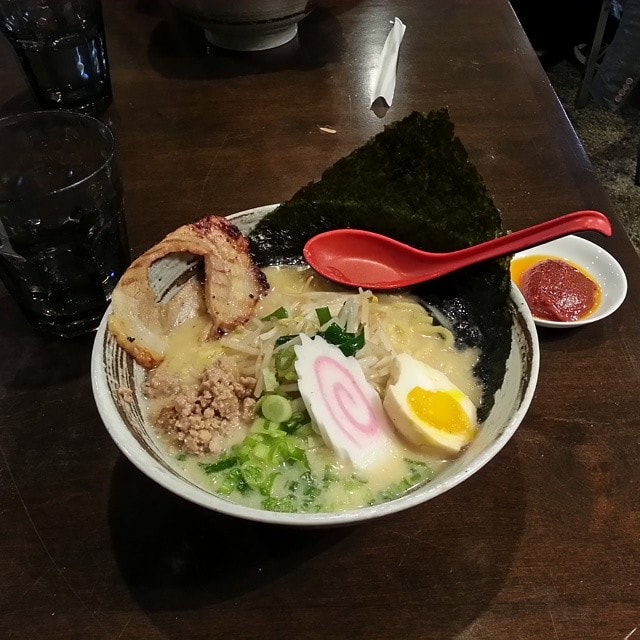 Ramen Misoya
Great things often hide behind the smallest storefronts. One such hidden gem is Ramen Misoya, a ramen shop tucked away in a basement on Bishop Street. Although it's a relatively new addition to Montreal's restaurant scene, ramen connoisseurs will immediately recognize the brand which has over thirty establishments world-wide. Misoya's ramen is set in a rich and deeply umami miso broth. Added to the broth is your choice of chicken, pork, shrimp or tofu and shiitake. The broth is rich and the gently braised pork (marinated 24 hours in miso) renders its fat into the broth making it silky and delicious, the lot is propped up by toothsome noodles. We like the authenticity and originality of this shop — which is among the few places doing authentic miso ramen. The restaurant is open every day of the week (except Tuesdays), for lunch and dinner.
2065A Rue Bishop
Montréal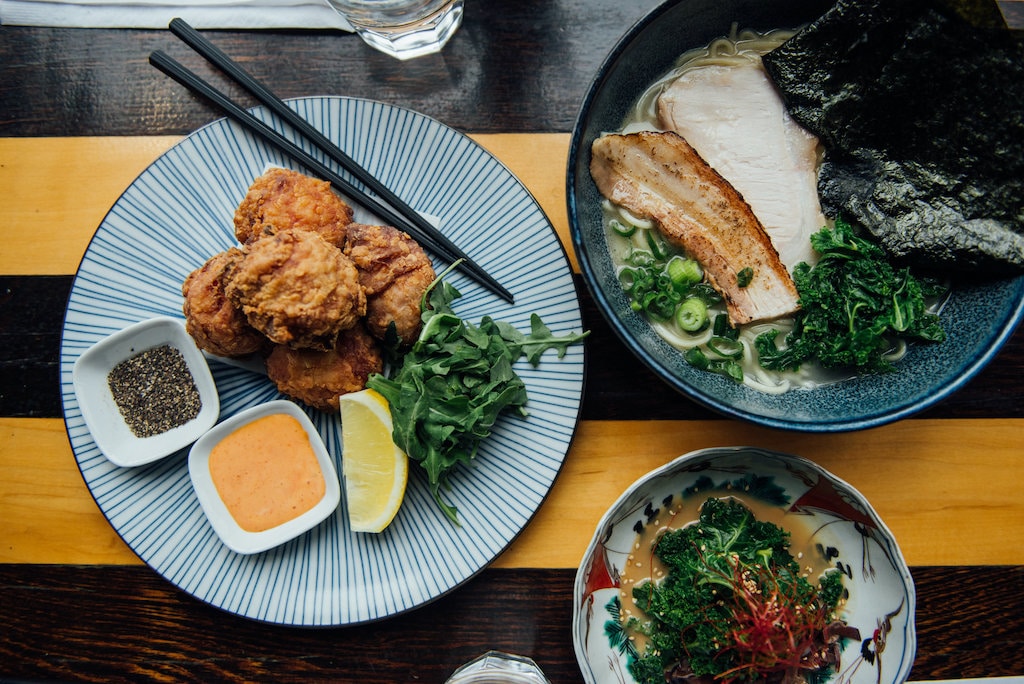 Ramen Nakamichi is an absolutely charming ramen restaurant. The ramen here is delicious: the broths are refined and the ingredients used are of high quality. This is Nico Fujita's favourite. It is a ramen that is characterised by the second wave of ramen in Japan: more modern, with typical twisted creations. We really like the generous service, which makes you want to come back. The owners offer Miso, Shoyu and Shio ramen. Another bonus: the restaurant is open every day of the week, for lunch and dinner.
5329 Boulevard Saint-Laurent
Montréal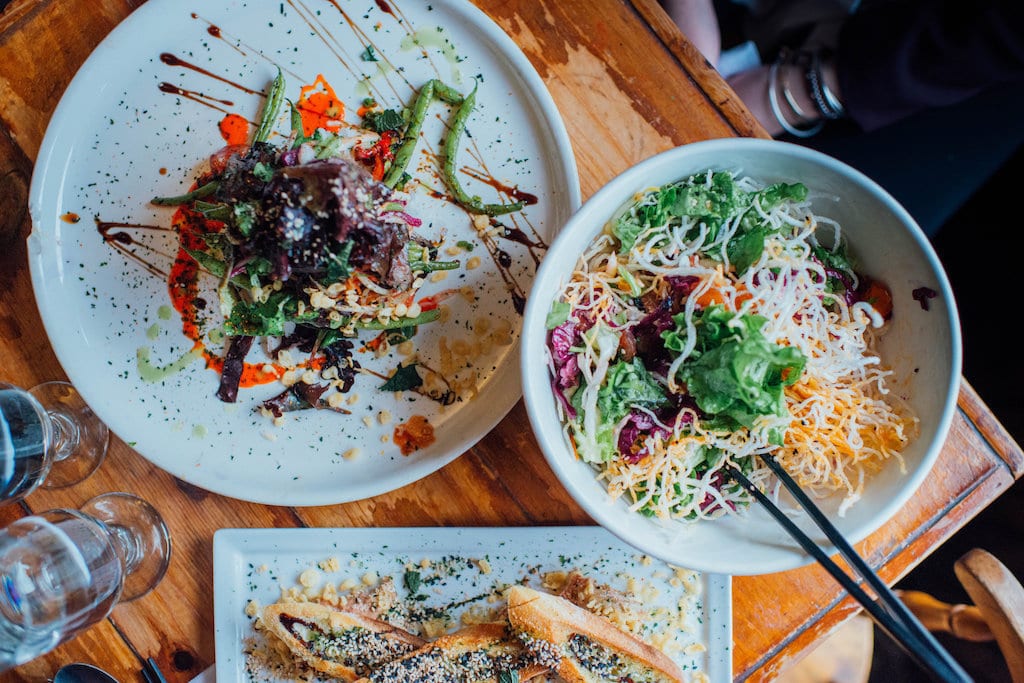 Let's cut straight to the point — we love Kazu! The beautiful and charming restaurant is always packed to the brim, offering creative Japanese delicacies at very low prices, in a fun and warm atmosphere. While the restaurant, in general, is casual, the quality of the dishes are quite sophisticated. Kazuo Akutsu is an excellent chef and makes one of the best ramens in town. Exclusively served at lunch, the ramen at Kazu uses a Shoyu broth and is topped with a choice of chicken, pork or tofu. There's often a line but it moves efficiently as guests tend to eat their meals very, very quickly. 
1844 Sainte-Catherine Ouest
Montréal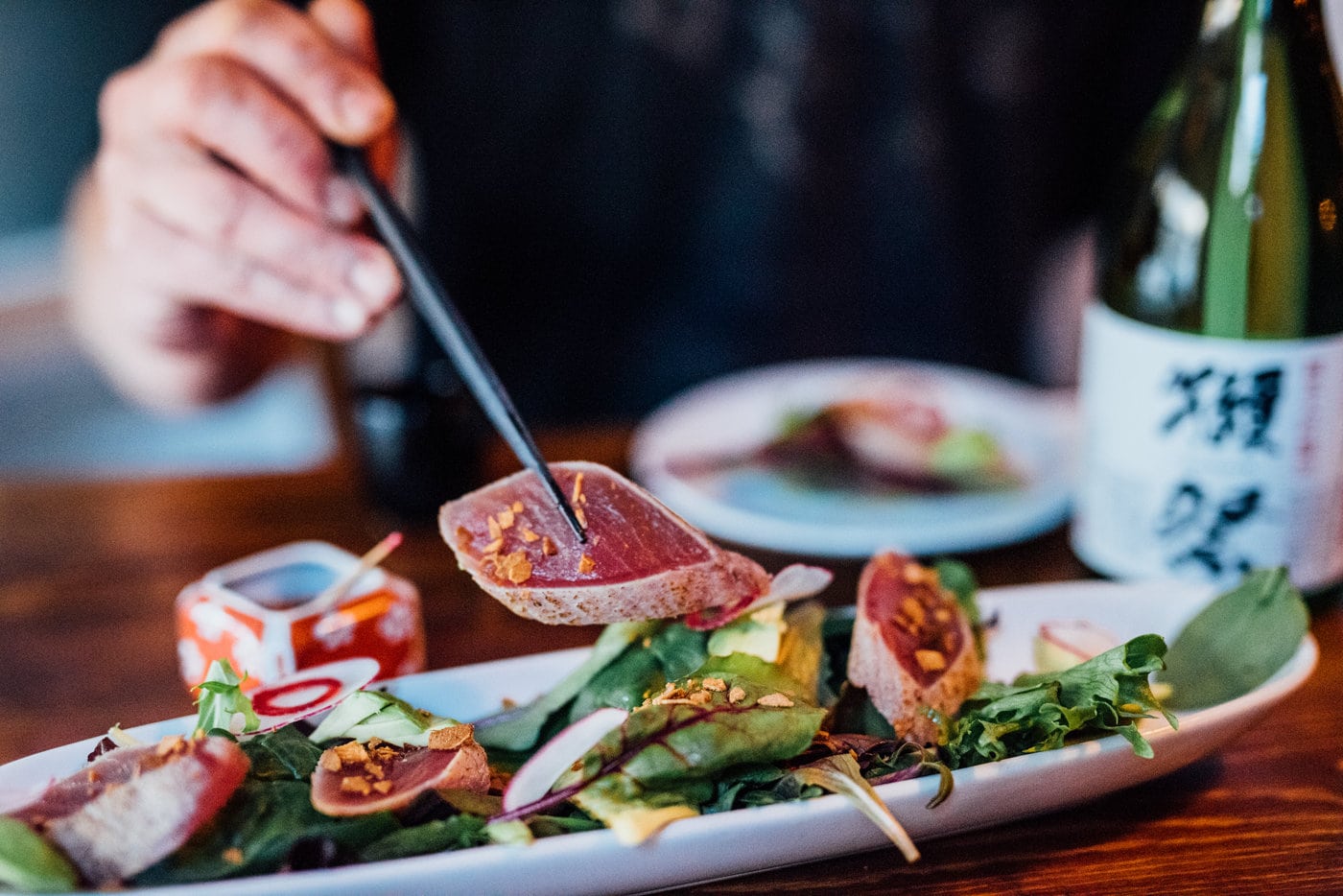 Otto Yakitori is best known for its smokey yakitori (skewers of chicken cooked over charcoal). However, the exceptional little address on Saint-Mathieu Street also makes delicious ramen. The somewhat elusive dish is only available on Friday and Saturday evenings from midnight to 2 am! Leaning traditional, Otto's is a Shio based broth, the lightest ramen style. According to Nico, it's one of the most popular post-drinking ramens. An acquired taste for some, but when you like it, you love it.
1441 Rue Saint Mathieu
Montréal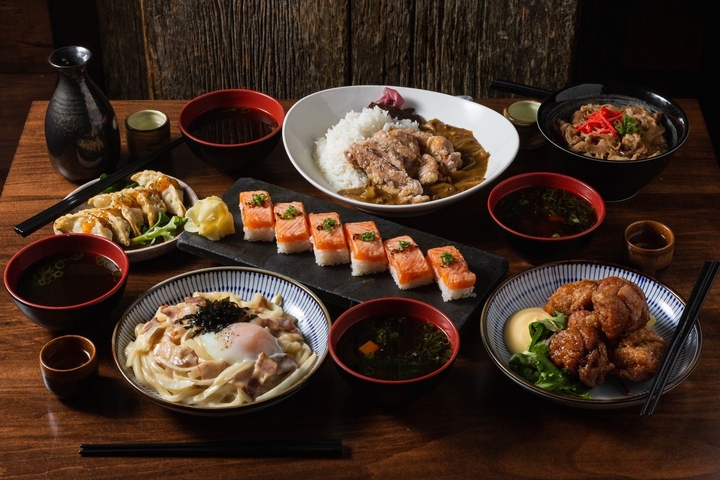 Kinka Izakaya
Chef Aki Urata and the Kinka family (Kinka Izakaya) have opened five Japanese restaurants in Toronto and one in Montreal on Bishop Street. In a beautiful space, Kinton Ramen offers excellent, unique and tasty ramen.  The formula is simple, you are offered to compose your bowl of ramen by choosing your broth (pork or chicken), then the flavour (original, shoyu, miso, spicy or extra), then the noodles (thick or thin) and finally the toppings (sweet corn, nori, seaweed, seasoned egg, etc.). The house also offers vegetarian ramen, ramen salads and tapas.
1624 Sainte-Catherine Ouest
Montréal
Tsukuyomi
Open since July 2017, Tsukuyomi is a charming little ramen shop on a busy strip of Saint-Laurent Boulevard in the Mile-End. Tsukuyomi stands out for its homey, charming and understated decor. At this ramen shop, Tonkostu reigns supreme but each bowl can be fine-tuned to the specifications of each diner. The result is a very tasty and very well executed bowl of ramen. Personally, we love the tonkotsu ramen with spicy miso.  Note: Tsukuyomi also offers a vegan version of its ramen.
5207 Boulevard Saint-Laurent
Montréal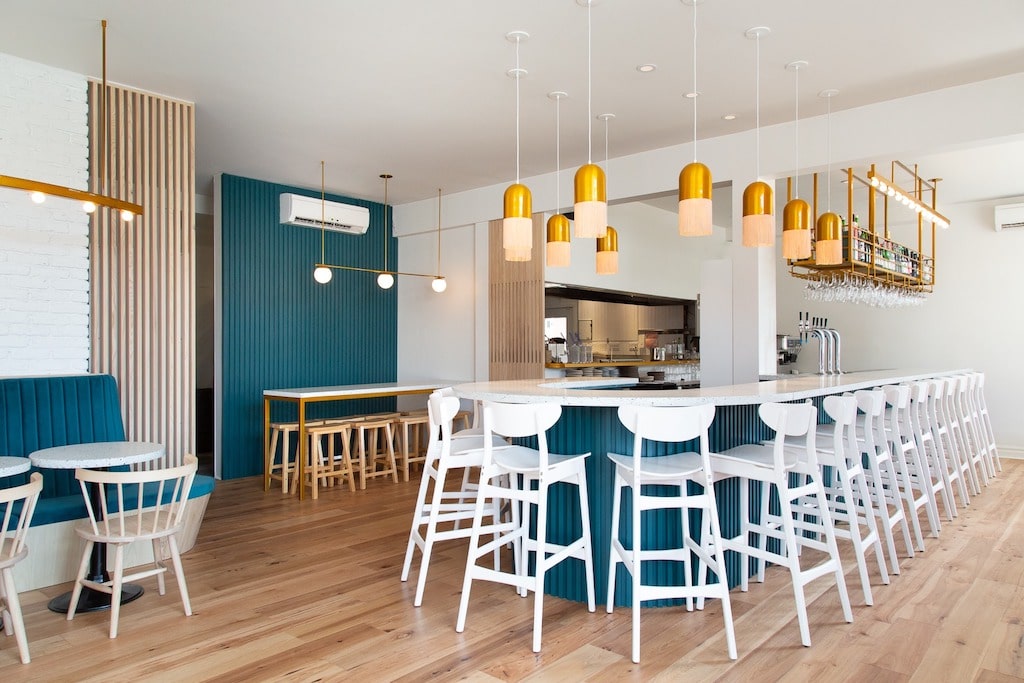 Located in Mile-Ex, Umami specializes in vegan ramen and other Japanese classics. As of 5PM, Umami transforms into an izakaya that plays all the hits: gyoza, okonomiyaki, karaage "foulet", panko-crusted tempeh, okonomiyaki and other flavours of Japan with a vegan twist. Umami is a great, vegan addition to the neighbourhood — perfect for a casual dinner.
6660 Rue Clark
Montréal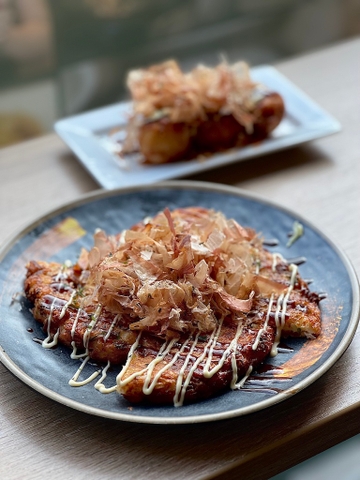 Ce petit comptoir propose parmi les meilleurs ramens miso en ville! On y trouve aussi beaucoup d'options véganes et végétariennes. À découvrir!
1217 Avenue du Mont-Royal Est
Montréal
See on map
4185 Rue Drolet Montréal H2W 2L5
2065A Rue Bishop Montréal H3G 2E8
5329 Boulevard Saint-Laurent Montréal H2T 1S5
1844 Sainte-Catherine Ouest Montréal H3H 1M1
1441 Rue Saint Mathieu Montréal H3H 2M4
1624 Sainte-Catherine Ouest Montréal H3H 2S7
5207 Boulevard Saint-Laurent Montréal H2T 1S4
6660 Rue Clark Montréal H2S 3E7
1217 Avenue du Mont-Royal Est Montréal H2J 1Y2