Tri Express: Tiny space with amazing sushi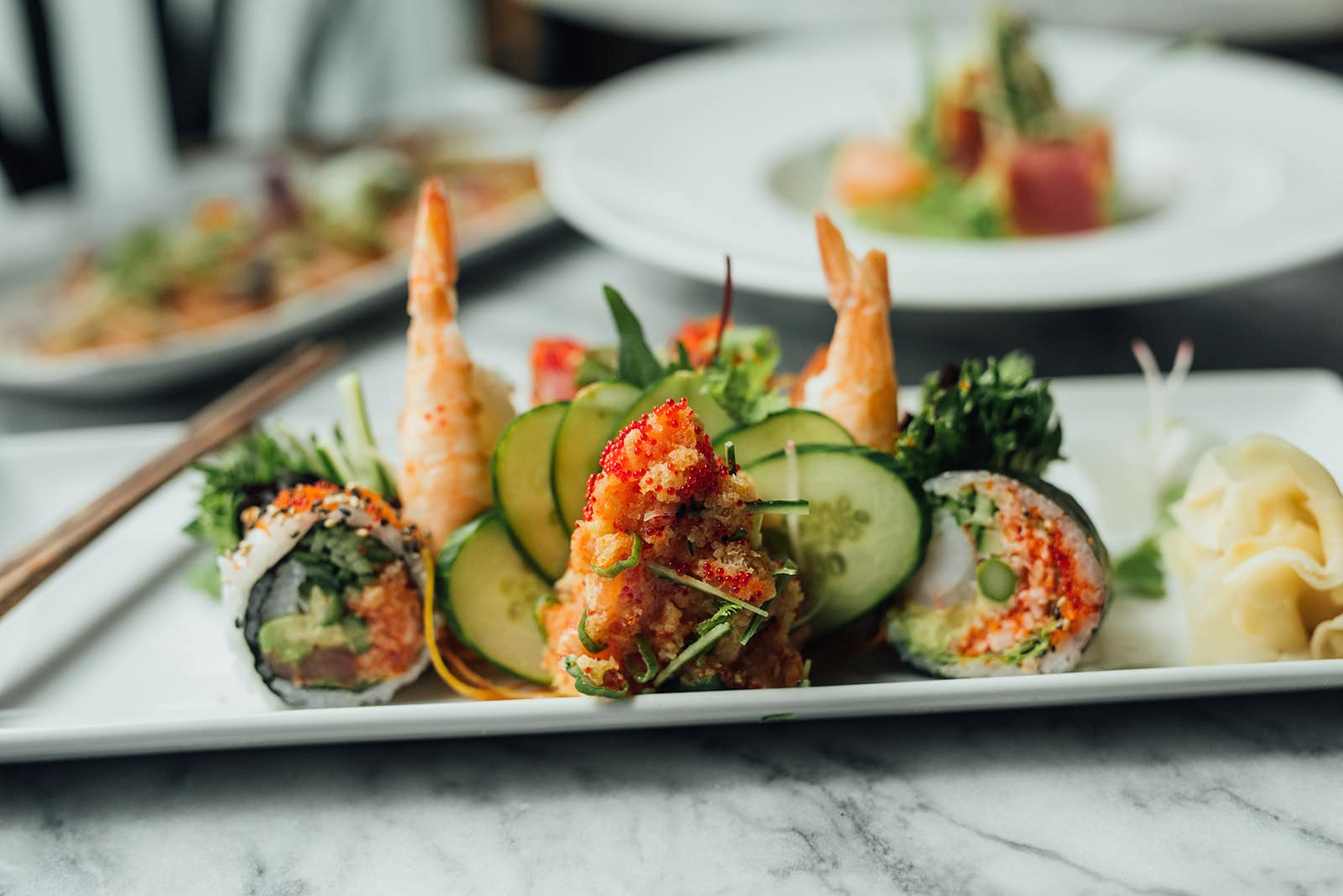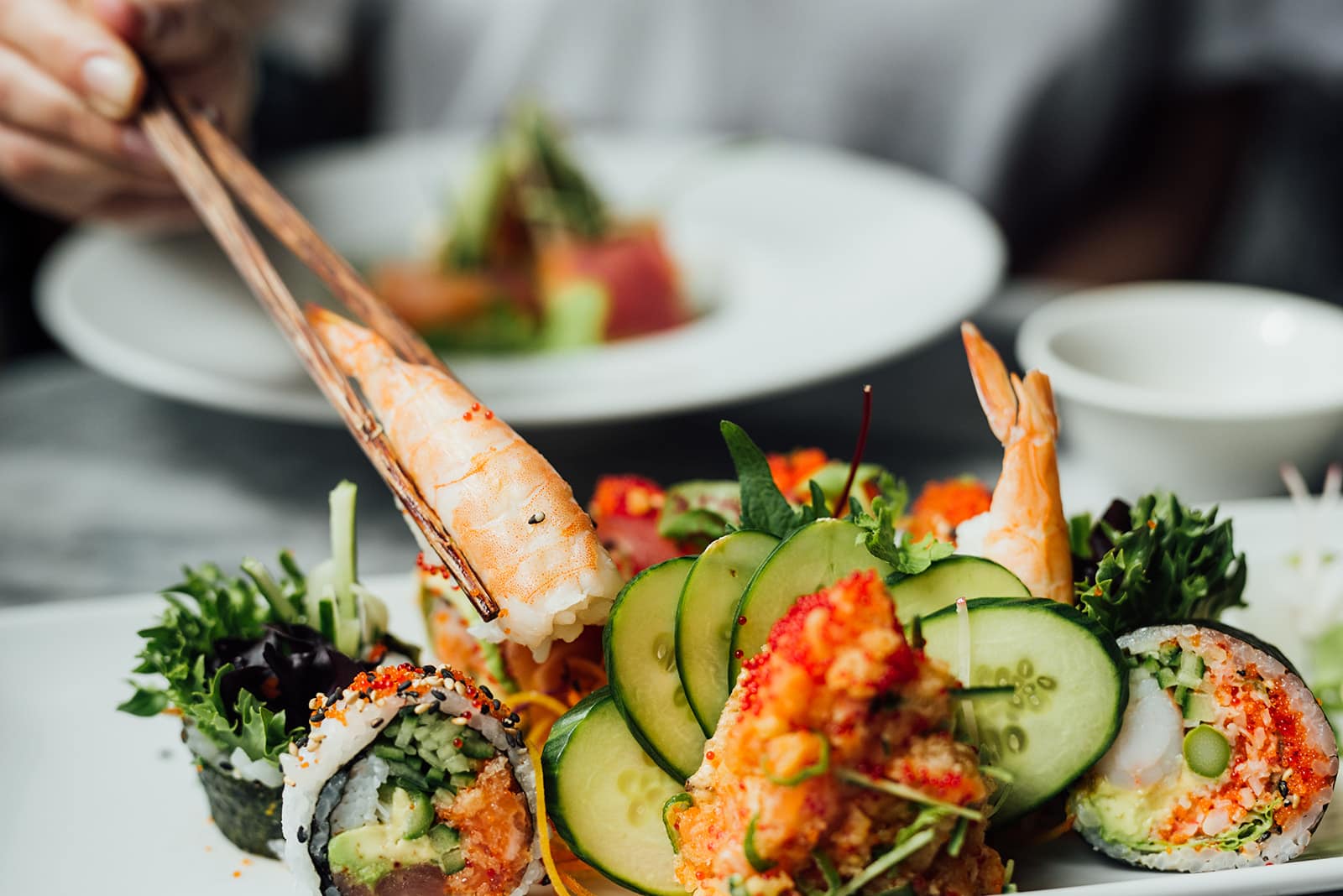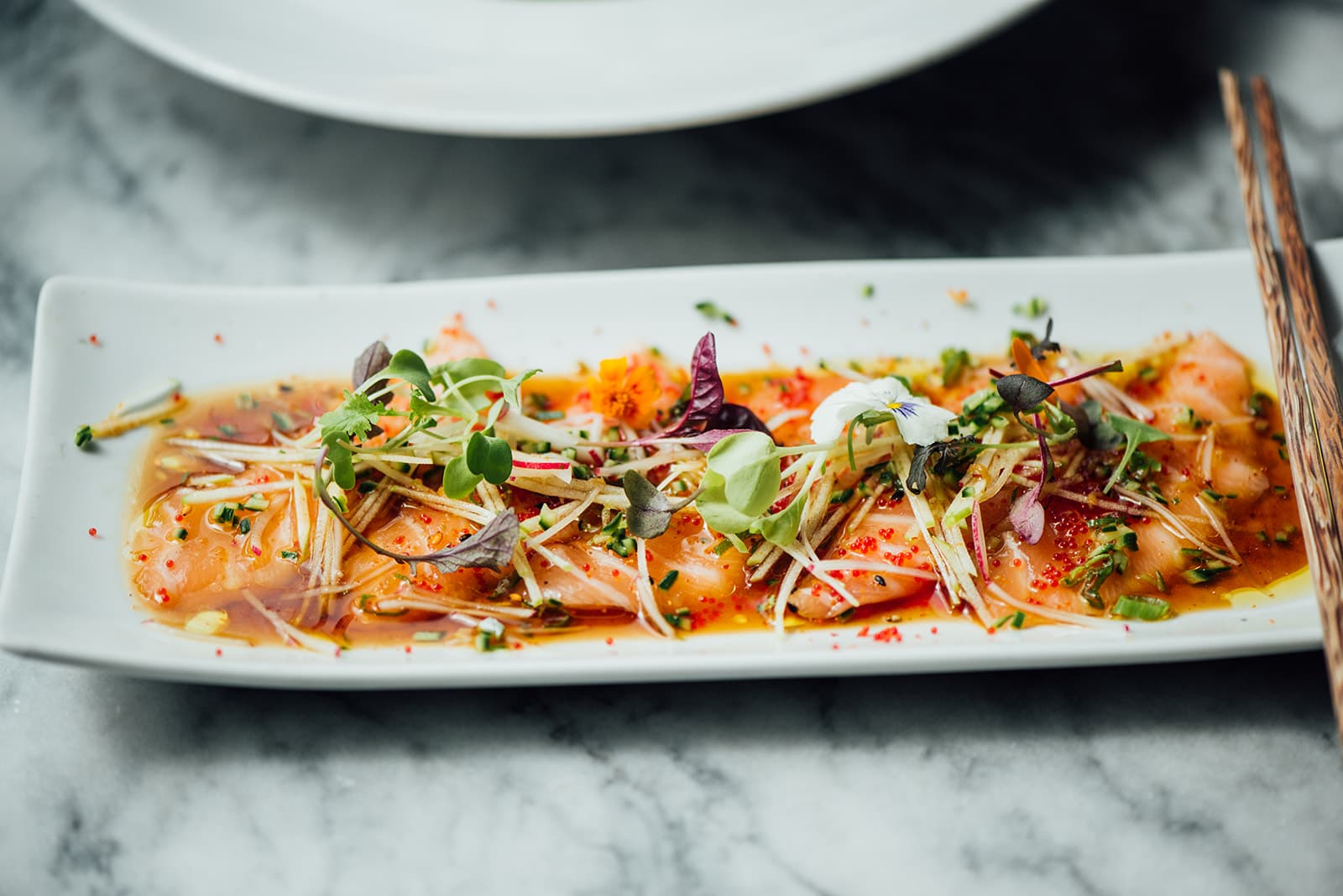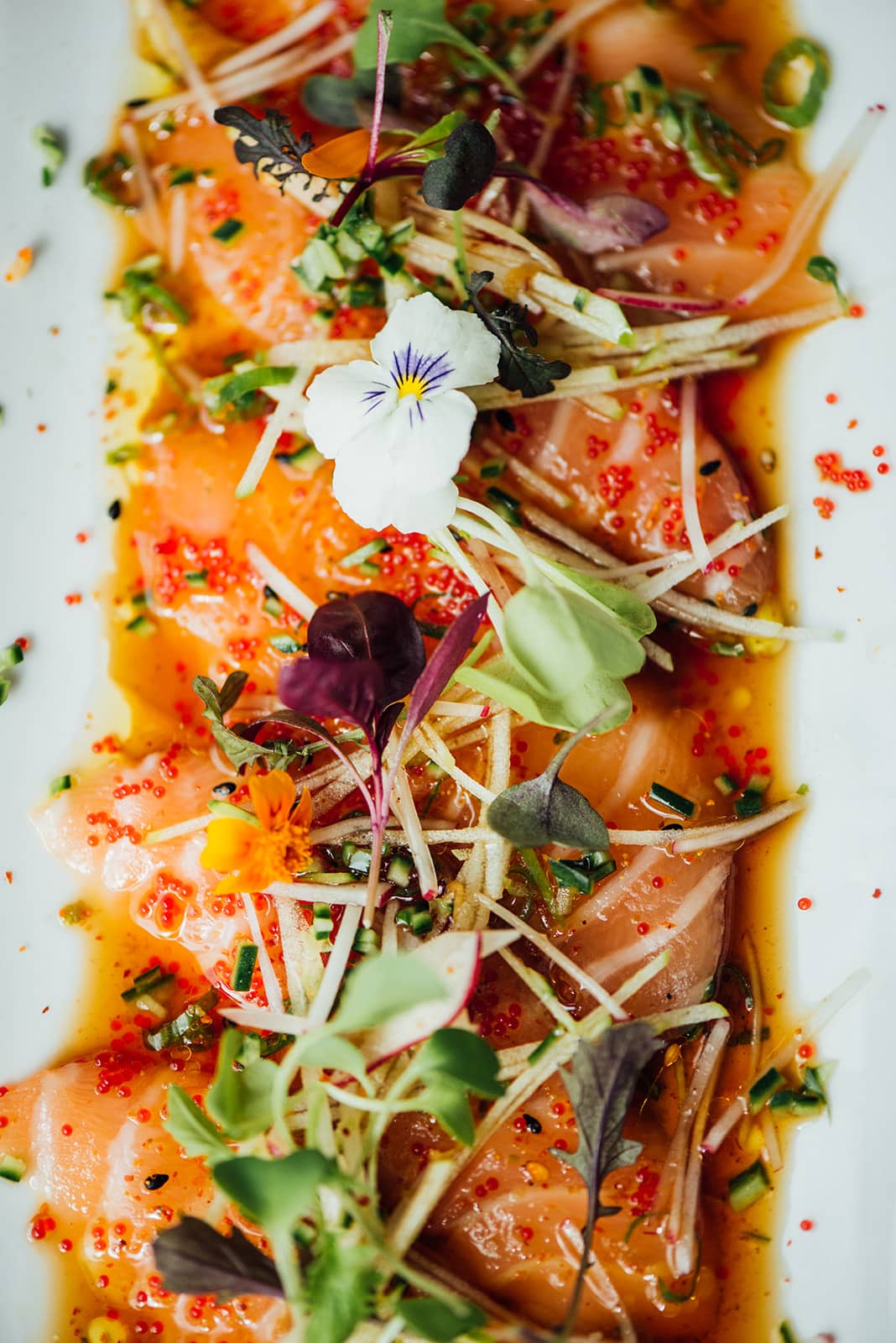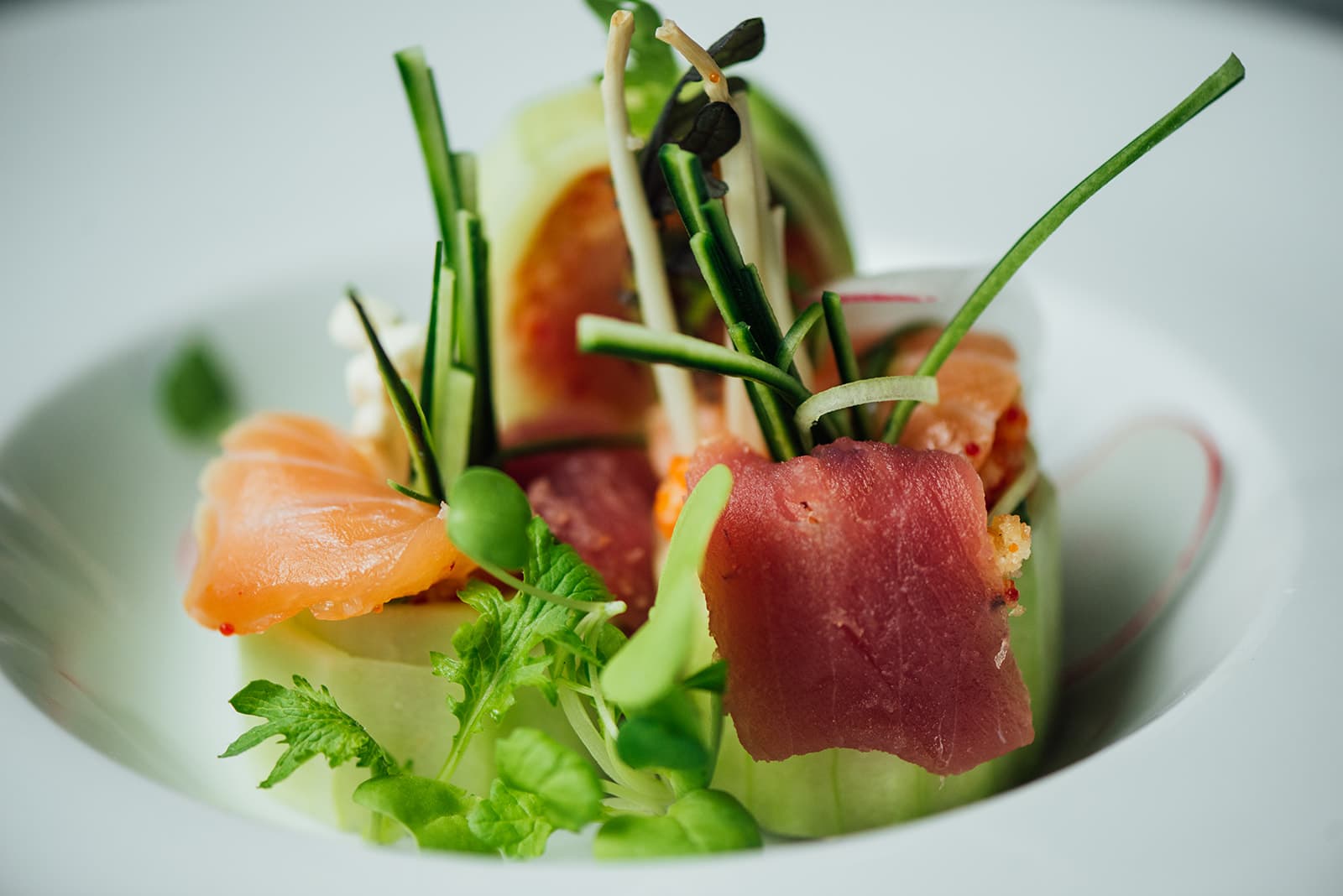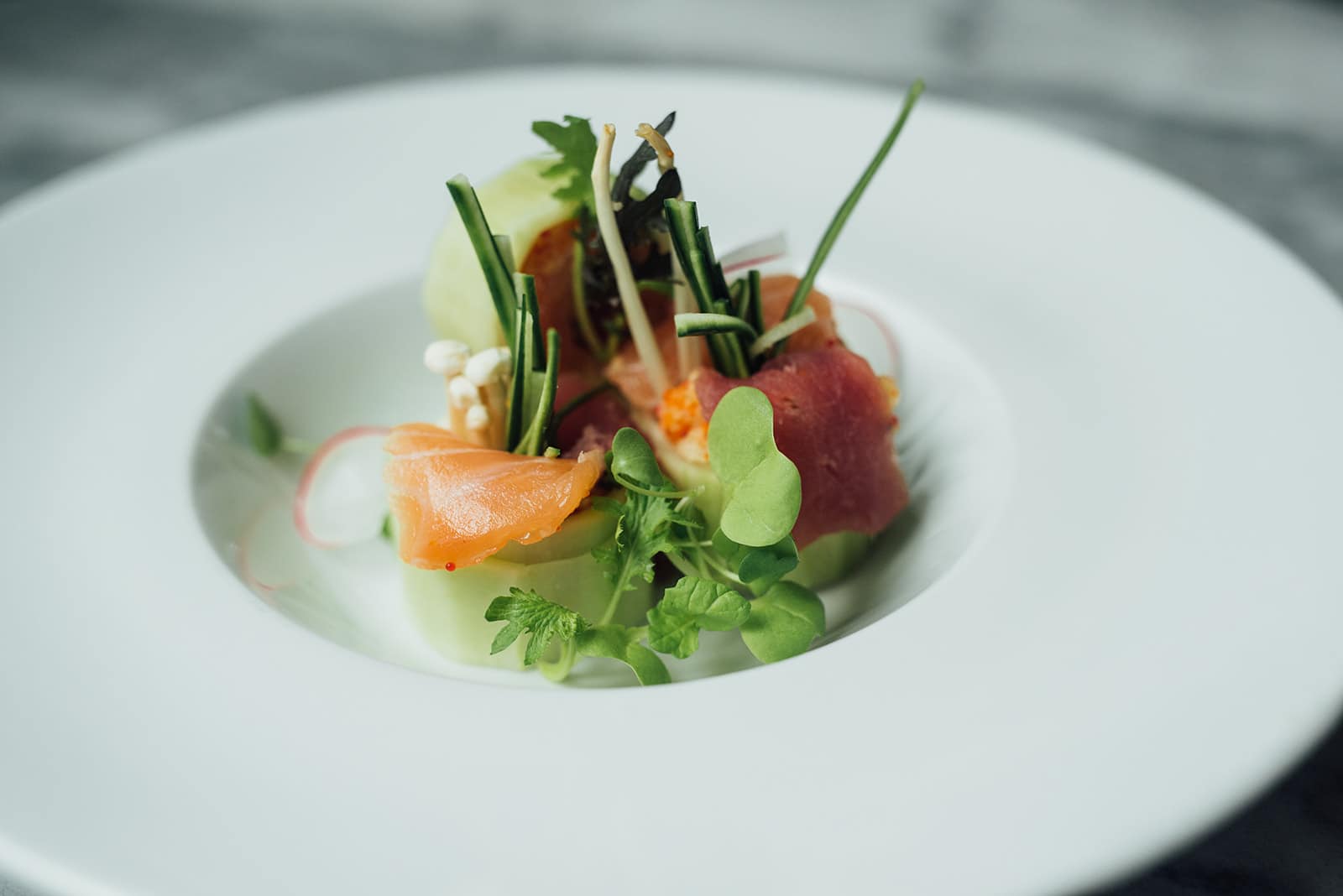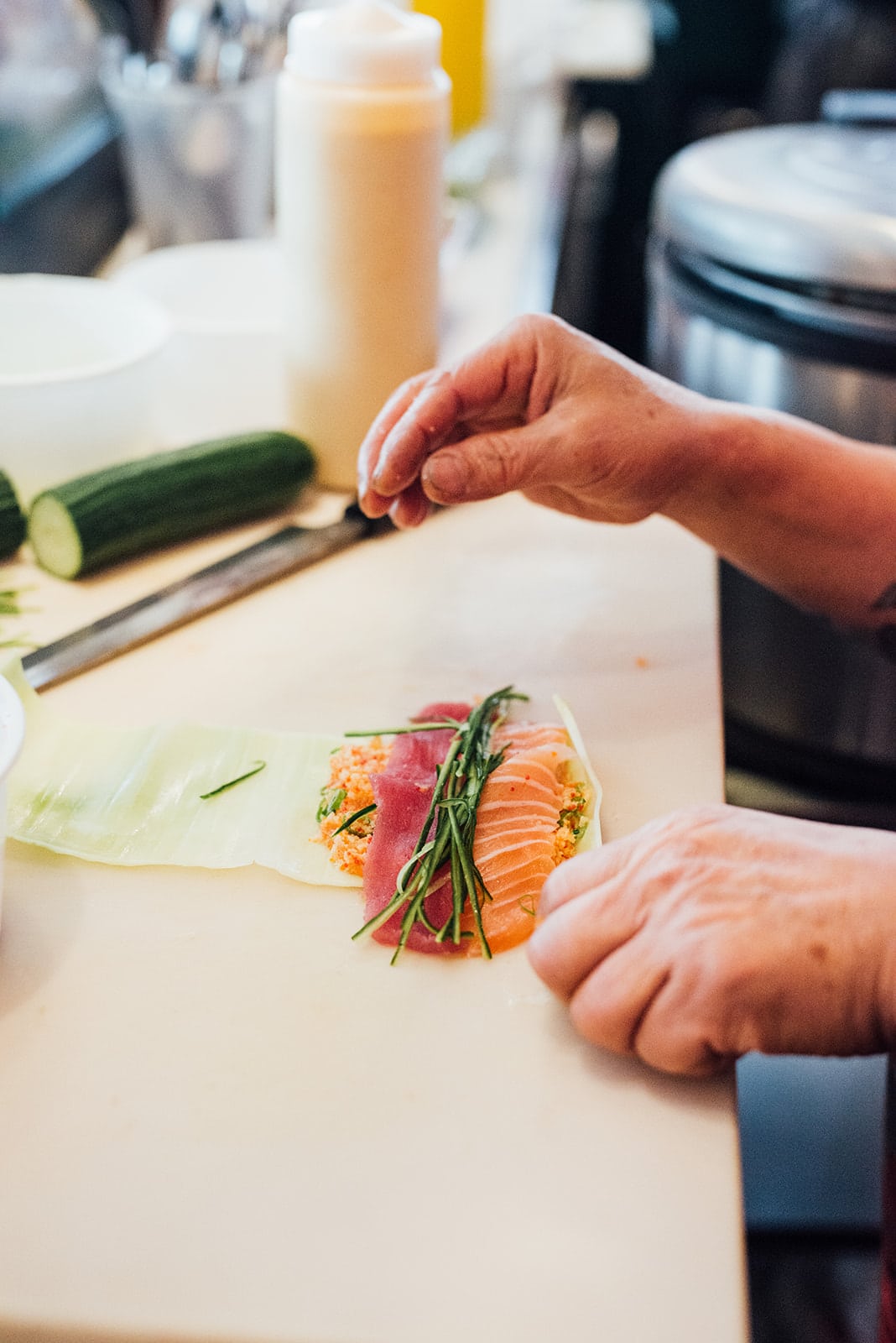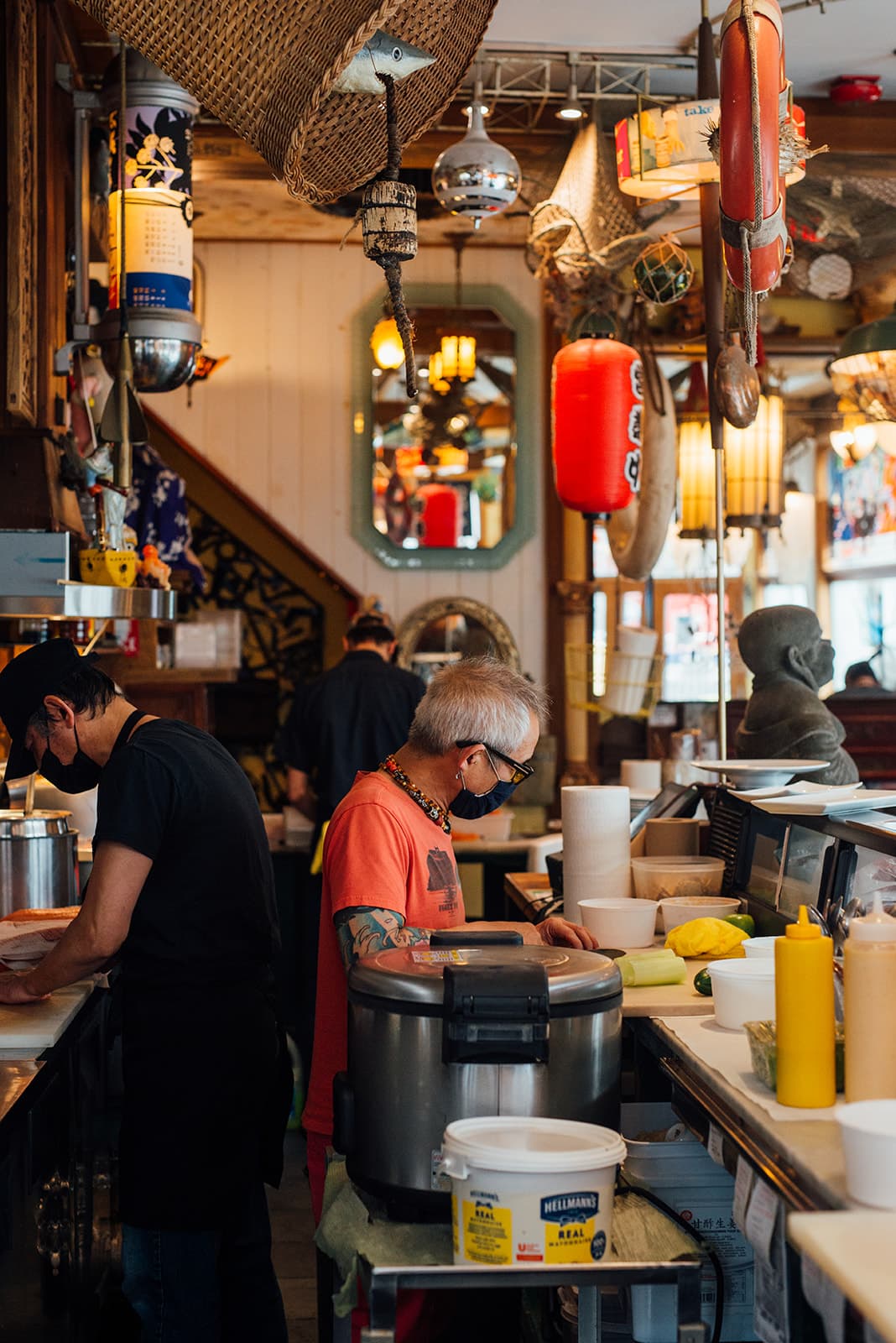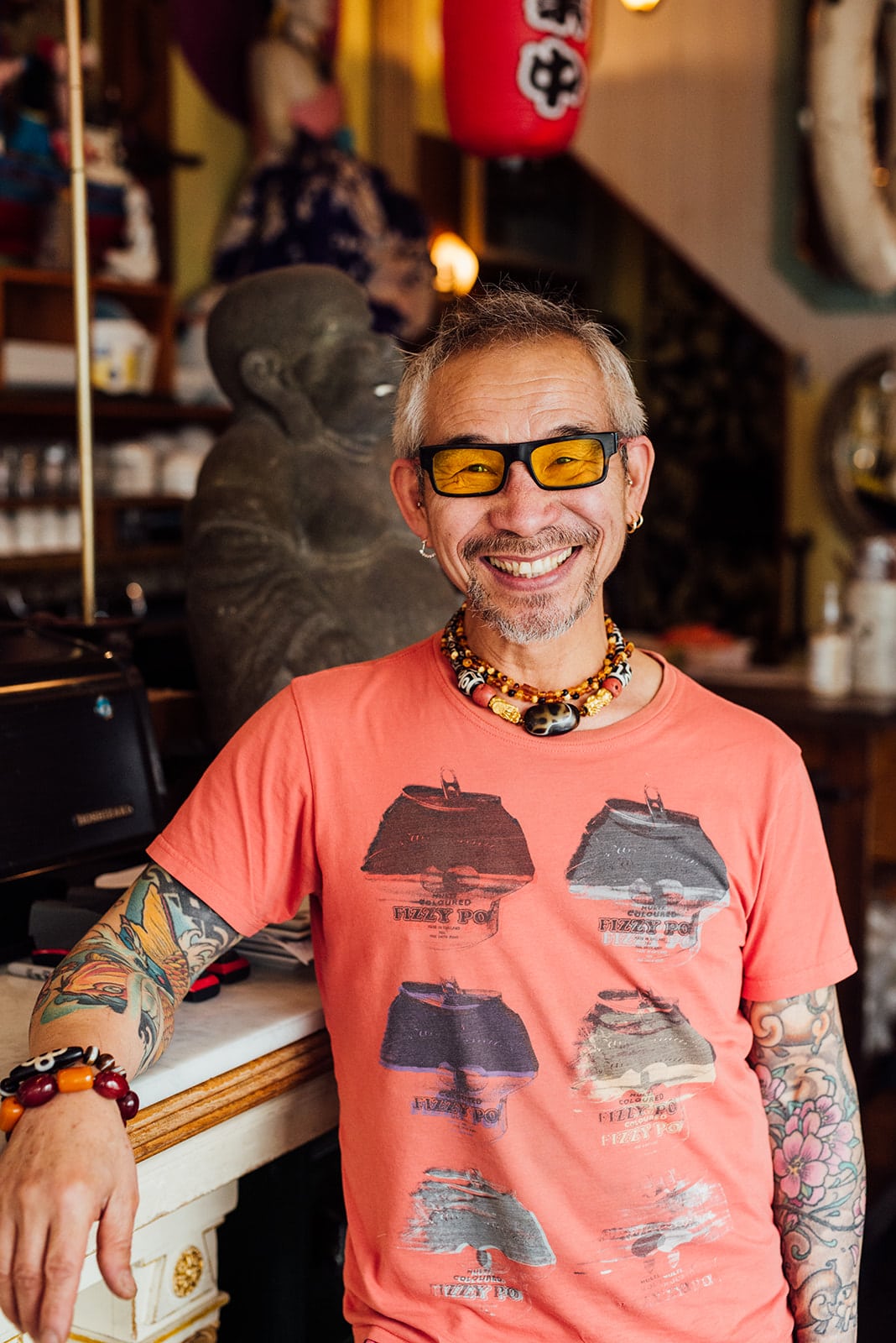 Tri Express

$$$
Gift cards from Treater
Monday: Closed
Tuesday: 5:00 – 9:00 PM
Wednesday: 5:00 – 9:00 PM
Thursday: 5:00 – 9:00 PM
Friday: 5:00 – 9:00 PM
Saturday: 5:00 – 9:00 PM
Sunday: Closed


Owner(s) Thierry-Tri Du-Boisclair
Chef(s) Tri Du & Thierry-Tri Du-Boisclair
Opened 2006

Offers a tasting menu
Accepts debit
30 Seats
Tri Express Restaurant is one of the best sushi restaurants in Montreal. Located on the corner of Laurier and Marquette, this charming little restaurant has been welcoming its customers for over a decade in their eclectic surroundings.
Tri Express is owned by chef Tri Du. Originally from Vietnam, Tri has seen it all. As a Vietnamese "boat person", he was taken in and adopted by a family of farmers from Saguenay Lac St-Jean. He then moved to Montreal on his own to try his luck and he is now one of the most talented, hardworking and generous chefs we know. After working in large establishments including Sushibar, Primadonna, Kaizen and Tree House, Tri wanted to open a small take-out restaurant, hence the "express" in Tri Express. "The big restaurants were just too much responsibility, too many hours on my feet, my family was growing up and I was on my own. I wanted to have my own little restaurant."
With this idea of a take-out counter, Tri Express opened in 2006. At that time, the area of Laurier East was still developing which made the location within Tri's budget. The restaurant first opened in a space the size of a shoebox and Tri was working seven days a week. "I worked from 7am in the morning to 10pm every day. It was very difficult.". Following its undisputed success, the restaurant expanded once, then a second time, and now has room for about 30 people.
As soon as you push open that door, Tri Express transports you into the surroundings of an old French brasserie (Tri started at the Croissanterie and you can feel the connection). Add to this, a whole range of strange objects linking you to Japan, Vietnam and the sea. There is a bit of Tri in every corner that can take you by surprise and it is all bright and cheerful. Thierry-Tri Du-Boisclair, Tri's son who is now in charge of management, tells us, "It's like at home but a little fuller. Sometimes when my mother refuses to have things in our house, they end up here!" It's very charming, you feel comfortable, the place is original, cozy and intimate.
Tri still decides what shall be on the menu and sauces (the recipes which he keeps secret), but he now has a strong team in the kitchen to help and now only works on Saturdays. Numerous items are found on the menu, such as the classics (and our favourites) the "new style sashimi", "the unexpected" (the famous sushi pizza!), " the divine" (wrapped in a cucumber leaf), "the inspired", "Tri's exquisite ceviche salad", the delicious "tartars" and the "sablefish". Other items are added every day, depending on the mood of the kitchen and availability. Tri's cuisine is characterized by its creativity, meticulousness, consistency and quality.
You can eat at the restaurant or order take-out. They do not have a liquor license, but the crowds make the restaurant buzz anyway.
Even though Tri Express has grown over the years, the place is still very representative of Tri and his colourful personality. "Tri Express still represents me well. It is my crown, my chefs are good, my son works here, I'm very proud."
We love Tri for its original decor, the warm atmosphere and the quality of the dishes. We also like the very affordable prices given the quality of the ingredients used.
Written by Élise Tastet
Photography by photos Flora-Mai Du-Boisclair