Original lunches in downtown Montreal: Where to go?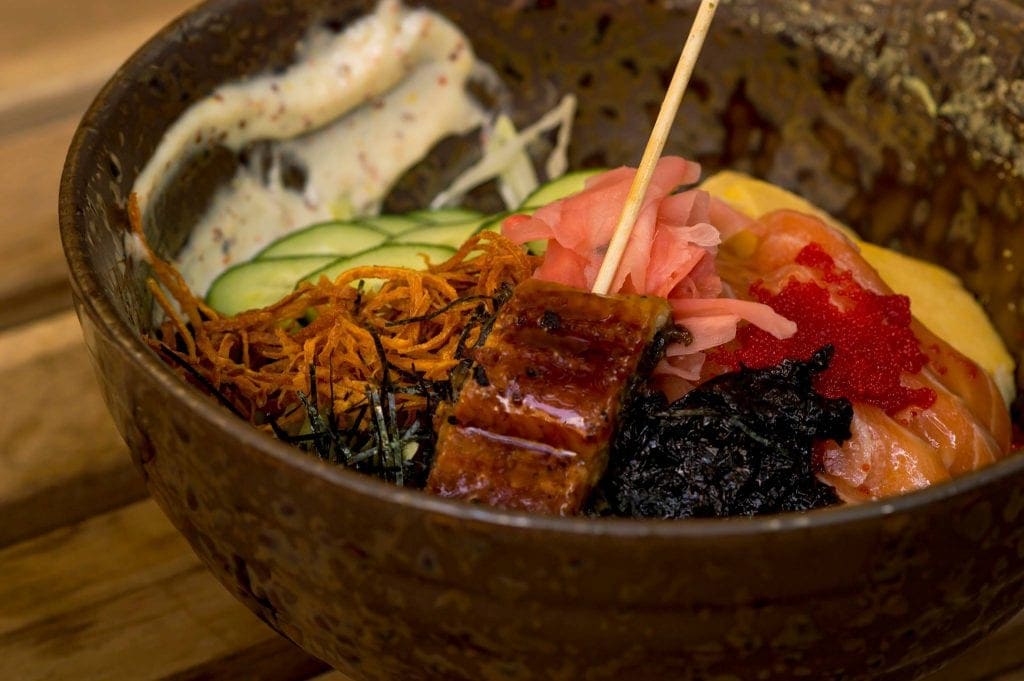 Not only is the business district the economic hub of the city, but it's also full of great places to grab a bite to eat during your lunch break. Whether you work downtown, you're just passing through, or you're in the middle of a shopping spree, there's nothing like a delicious, original lunch to perk up your day. So where are the best places for an original lunch in downtown Montreal?
Because many of you work downtown, we thought that a few suggestions of good places in this area could inspire you for your lunches! If you're short on time between meetings and are looking for a place to eat quickly, check out our list of good places to eat downtown in less than an hour. You want to invite clients for a business lunch? We've also prepared a list of perfect downtown restaurants for hosting an important business lunch. Finally, you like to eat well, but your tastes are more classic? That's fine! We've also thought of a few suggestions for addresses that offer tried-and-true classics for lunchtime.
If you're used to grabbing a club sandwich for lunch, our suggestions for an original lunch downtown will definitely take you out of your comfort zone! Often offered at a reduced price, lunchtime menus are a perfect opportunity to discover the dishes of new restaurants, which are often less crowded at lunchtime than at night.
Here are our suggestions for original lunch spots in downtown Montreal: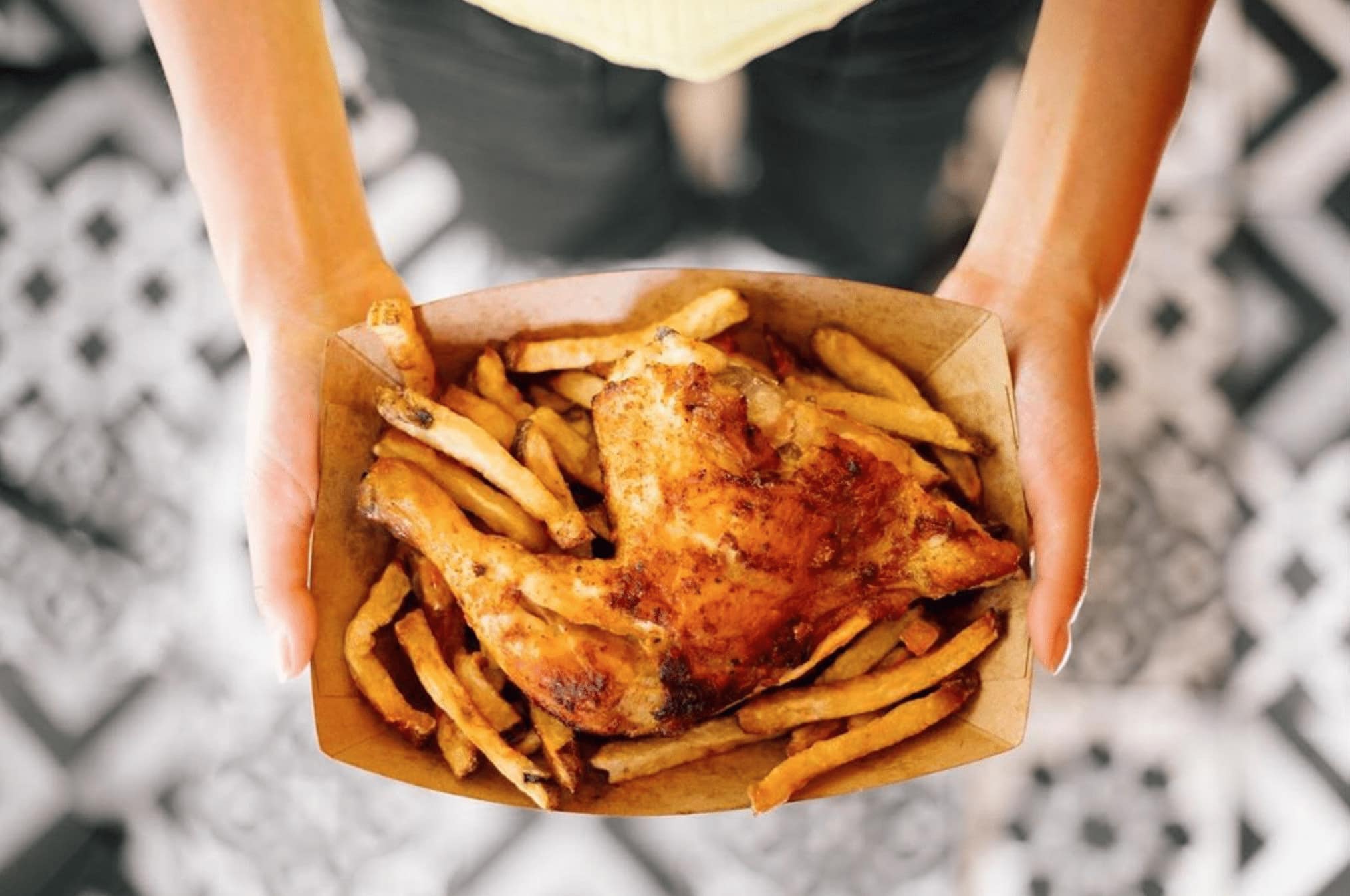 Campo offers excellent Portuguese chicken; 100% natural, grain fed and hormone free. The menu features Portuguese-influenced fast food recipes developed by Ferreira's executive chef, João Dias. It's tasty and affordable, especially for downtown. You can find, of course, chicken (breast, leg, whole), chicken wings, sandwiches, poutine, ribs and salads.
1108 Boulevard De Maisonneuve Ouest
Montreal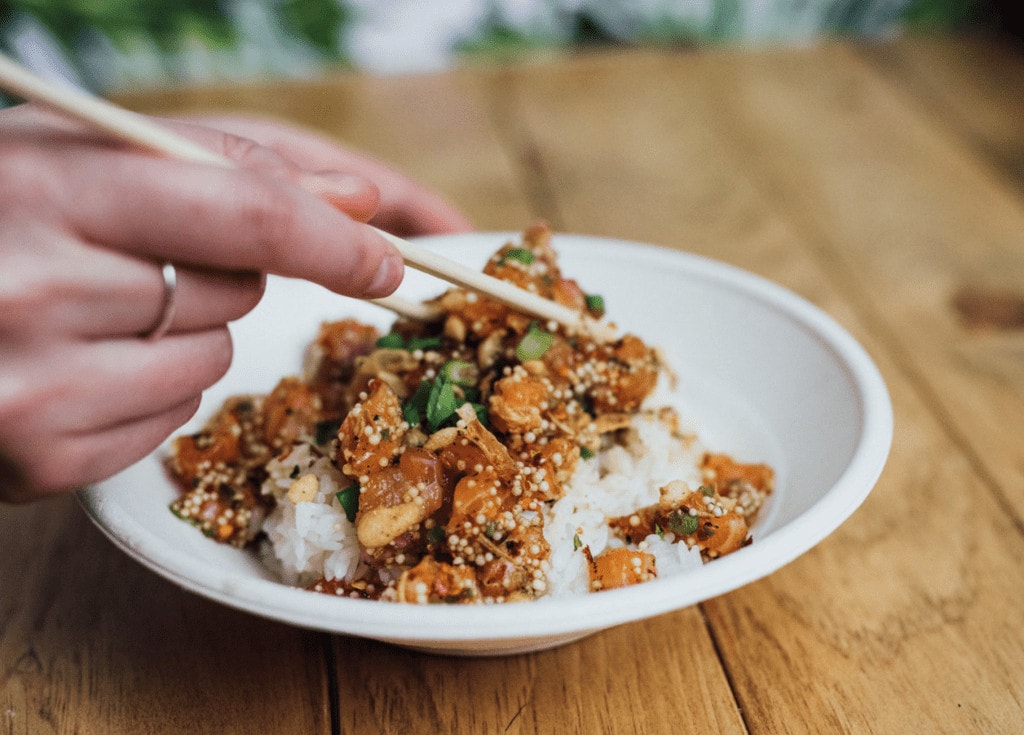 Koa Lua is one of our favorite healthy veggie places. You can enjoy pokés on the spot or for take out. The establishment offers several simple and delicious options – tuna, salmon, shrimp or tofu from already customized recipes. The Black Magic, a poké with salmon, hot sauce, nori seaweed, crunch mix and furikake, is a favorite at only $14.95. They serve juices as well, and a bubble tea is to come. We come here to have a change of scenery, to feel on vacation and to eat well!
1446 Sainte-Catherine Ouest
Montréal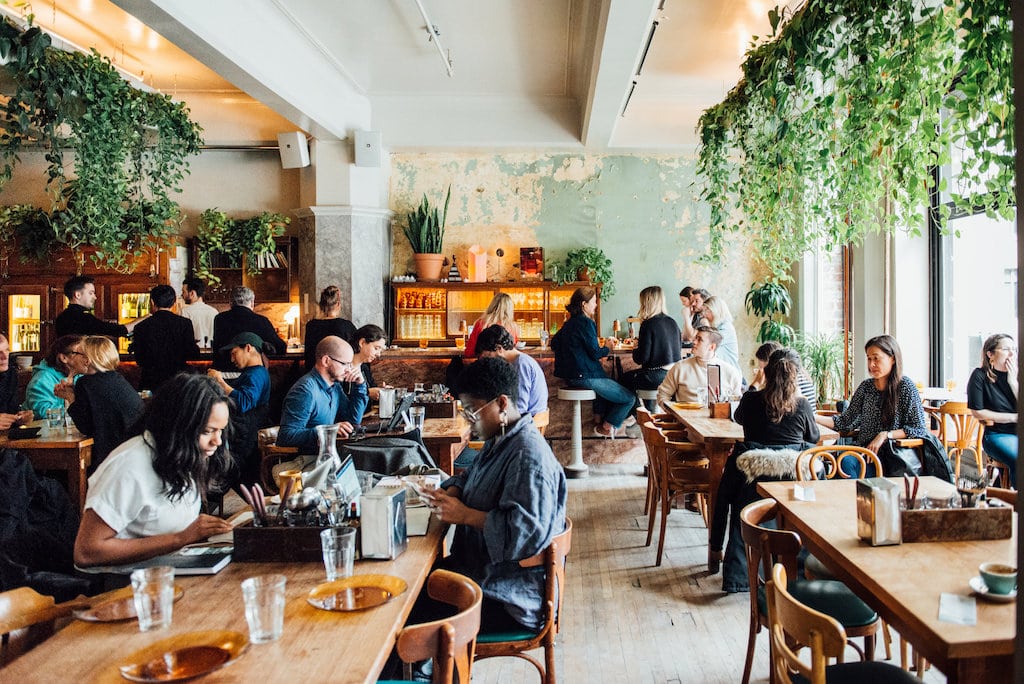 Café Parvis is a beautiful and classic destination that's an excellent spot for lunch! The large windows and many plants are also what make Café Parvis famous. On the menu, you will find daily pizzas and salads of all kinds in small, medium or large portions. You will also find a delicious soup of the day and some desserts. Café Parvis is comforting and delicious.
433 Rue Mayor
Montréal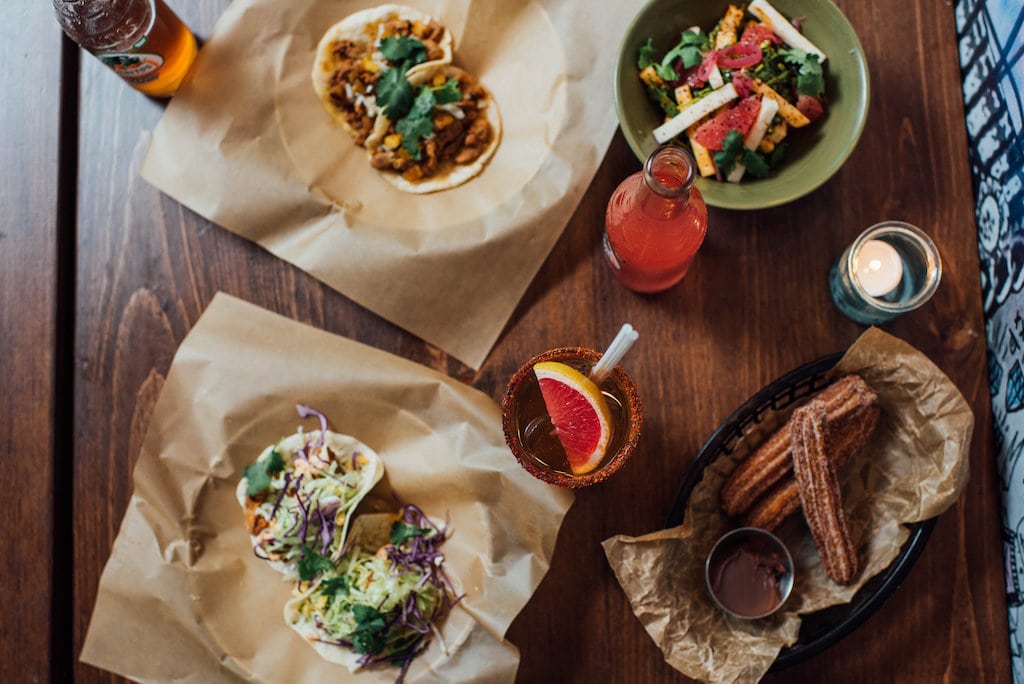 Just a stone's throw from the old fur trade district, Escondite is a small but friendly Mexican restaurant. The restaurant offers a selection of original tacos and small specialty plates. The braised tongue taco and the cod taco are particularly delicious. For dessert, we strongly recommend you try their churros.  The atmosphere is lively and the place is always full. An address to keep in mind during lunches when you need a pick-me-up!
1206 Avenue Union
Montréal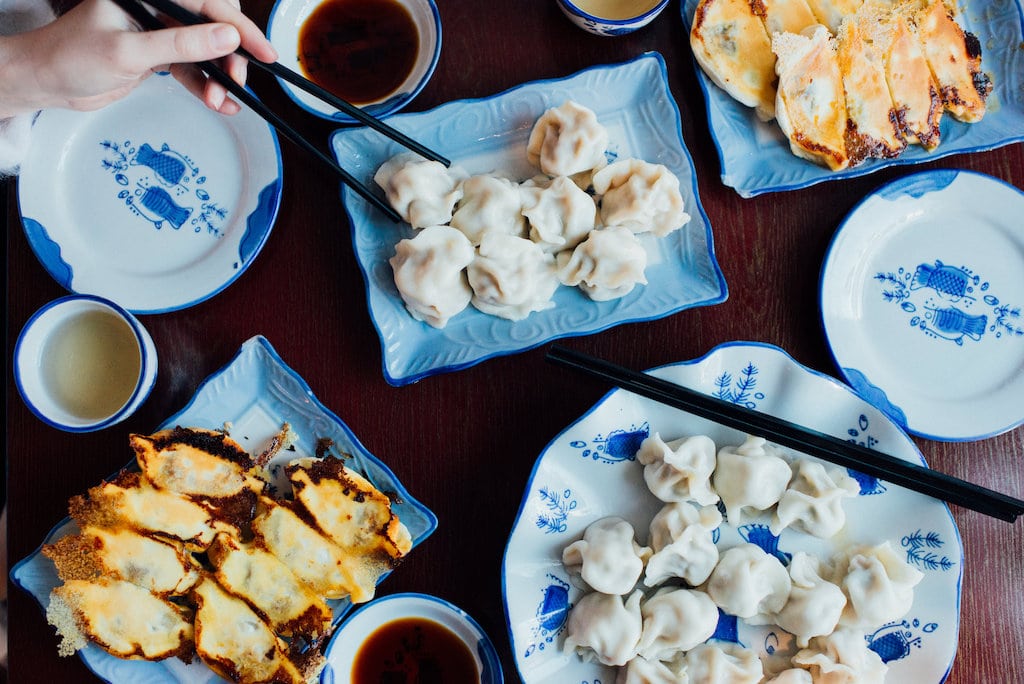 On the border of downtown in Montreal's Chinatown, Mai Xiang Yuan offers some of the best dumplings in Montreal. At Mai Xiang Yuan, you can watch as your dumplings are being prepared through a small glass window that shows this meticulous art. They serve plates of about fifteen dumplings, which here, we prefer boiled. Our weaknesses are for the beef, onion and curry dumplings as well as the pork, shrimp and coriander dumplings. The place is always full and is very affordable.
1082 Boulevard Saint-Laurent
Montréal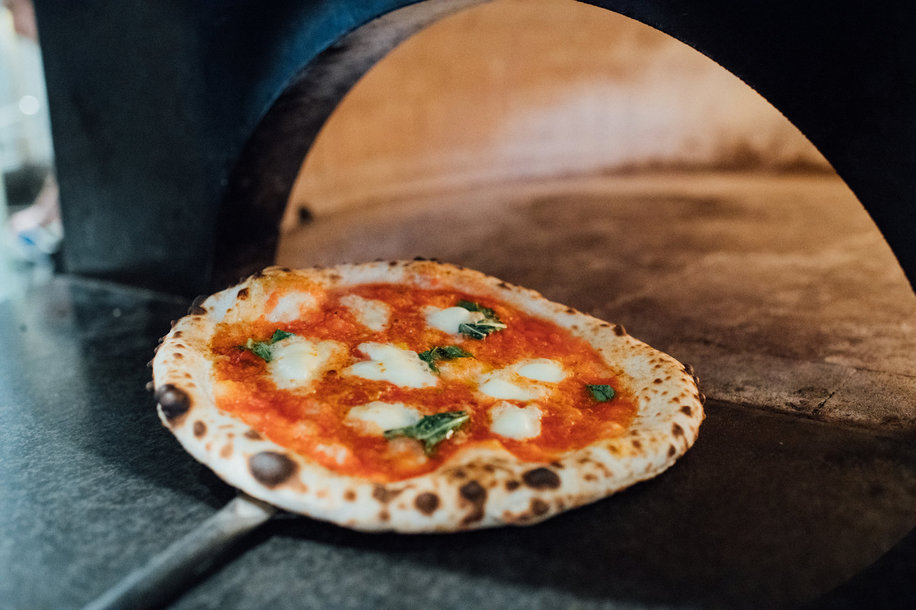 Pizzéria NO.900
We've mentioned it many times before, but this little restaurant is absolutely charming and offers one of the best pizzas in Montreal, all in a cozy and romantic setting. Quality ingredients, well prepared and served by a charming staff; a winning recipe. The small space offers a great place for an original lunch downtown, with the possibility of taking pizzas or their other dishes to go.
1248 Avenue Bernard
Montréal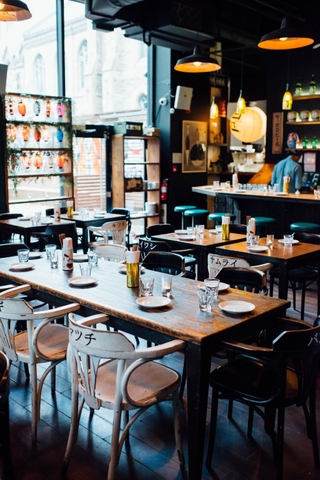 Biiru is THE downtown Japanese bistro that offers great food in a warm and original setting. The restaurant offers well thought out recipes, sashimi, dumplings and yakitoris. The house salads are also very good. The restaurant is ideal if you want an original, affordable, and uncomplicated lunch in the heart of downtown.
1433 Rue City Councillors
Montréal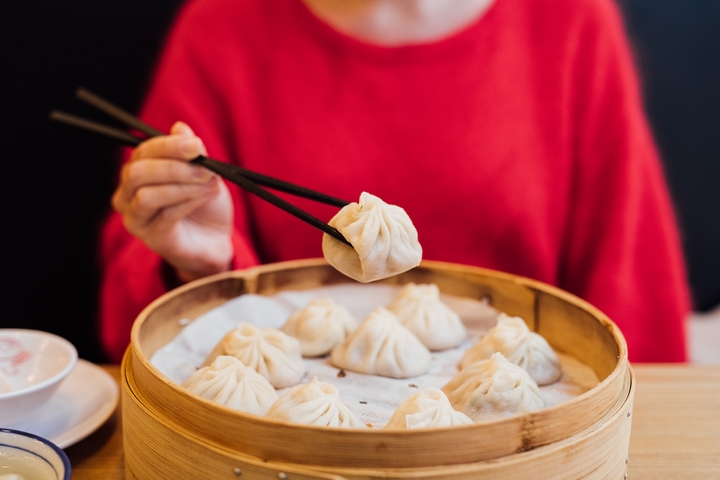 Sammi & Soup Dumpling offers a variety of delicious dumplings, which you can watch being made in the kitchen through a glass window. The dumplings are the "xiao long bao" type, which means steamed, and could be translated as "small bag in the steamer". The dumplings are served by the dozen and are all very tasty. A wide variety of flavours are offered.
1909 Sainte-Catherine Ouest
Montréal
See on map
1108 Boulevard De Maisonneuve Ouest Montreal H3A 1M7
1446 Sainte-Catherine Ouest Montréal H3G 1R3
433 Rue Mayor Montréal H3A 1N9
1206 Avenue Union Montréal H3B 3A7
1082 Boulevard Saint-Laurent Montréal H2Z 1J5
1248 Avenue Bernard Montréal H2V 1V6
1433 Rue City Councillors Montréal H3A 2E4
1909 Sainte-Catherine Ouest Montréal H3H 2E8