Nozy: the cute little Japanese spot on Notre-Dame West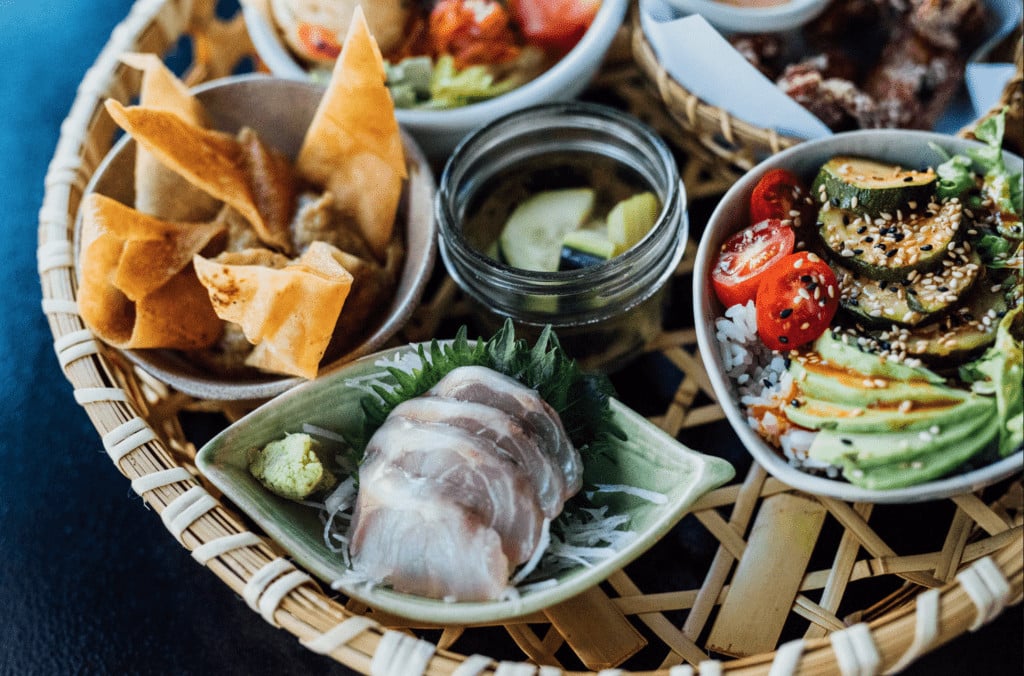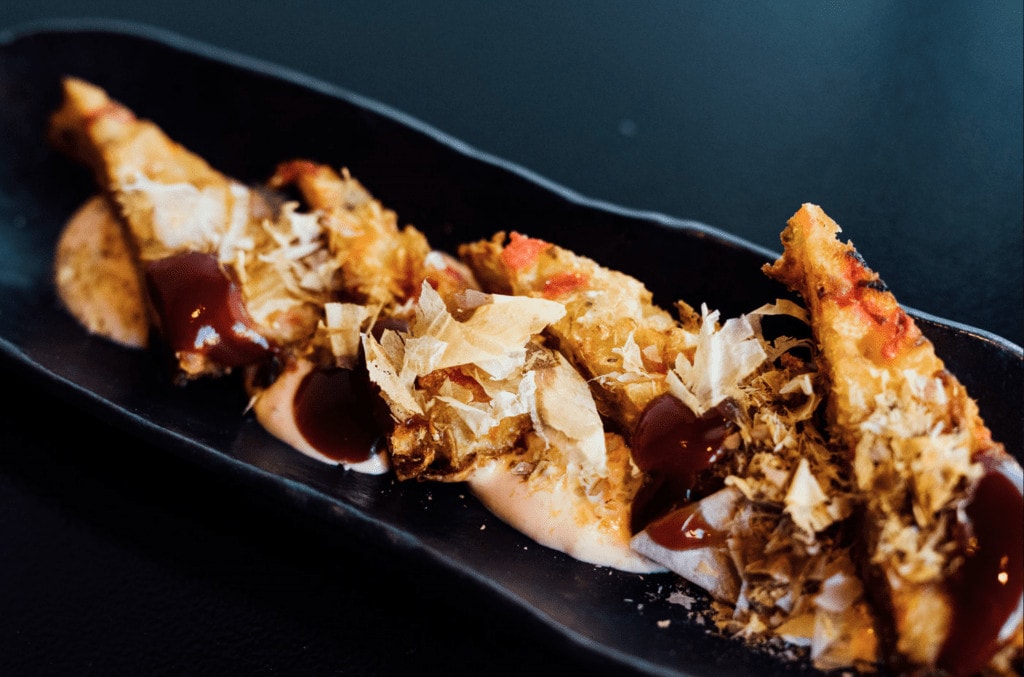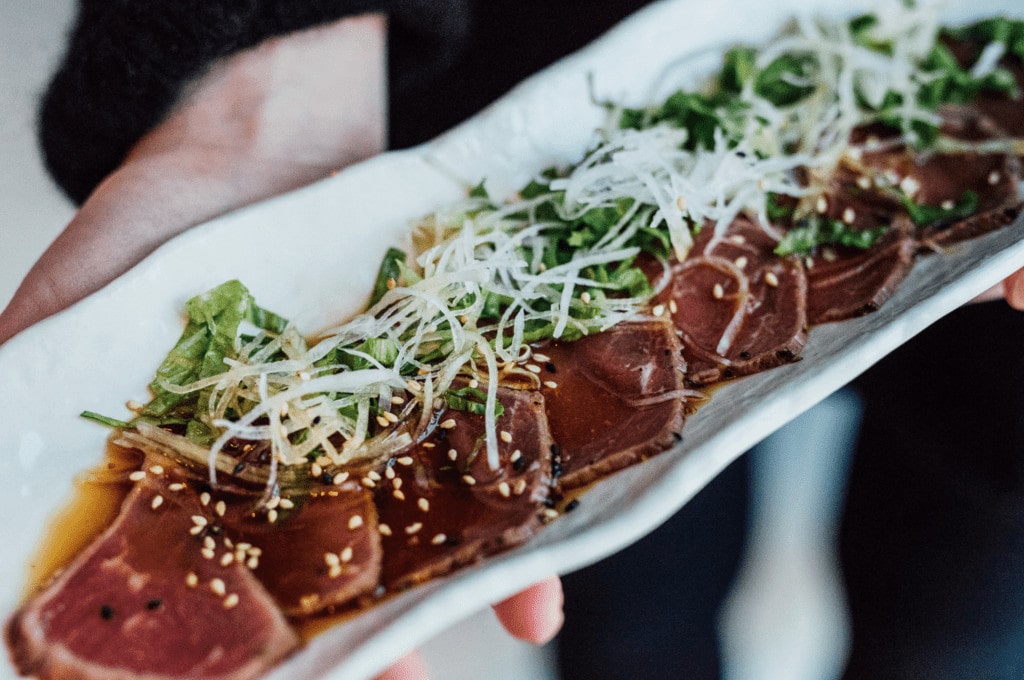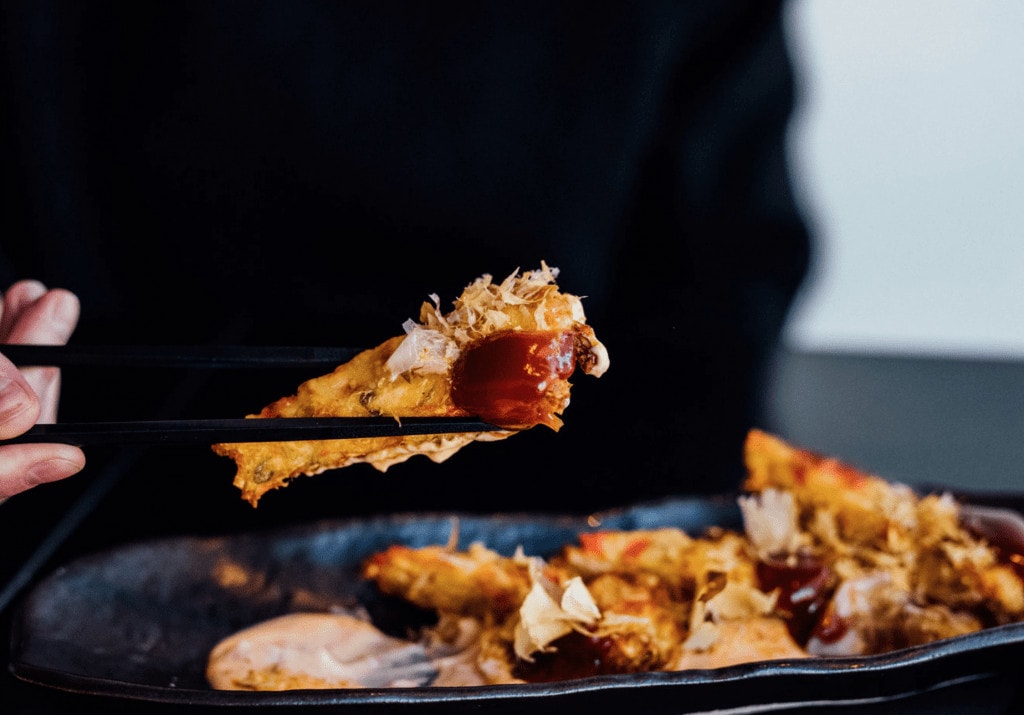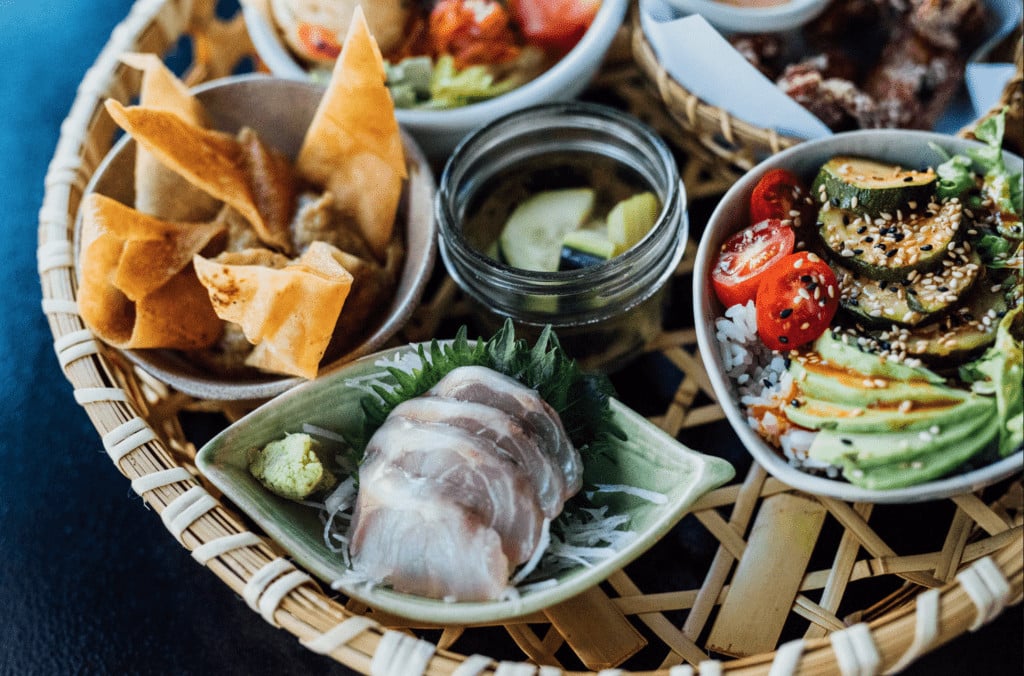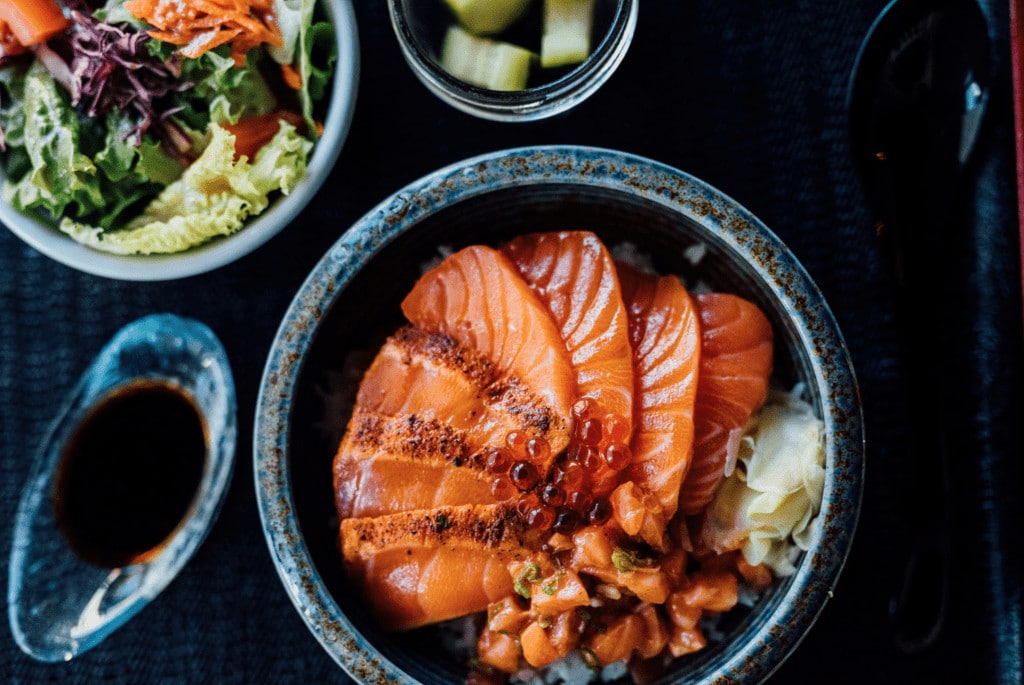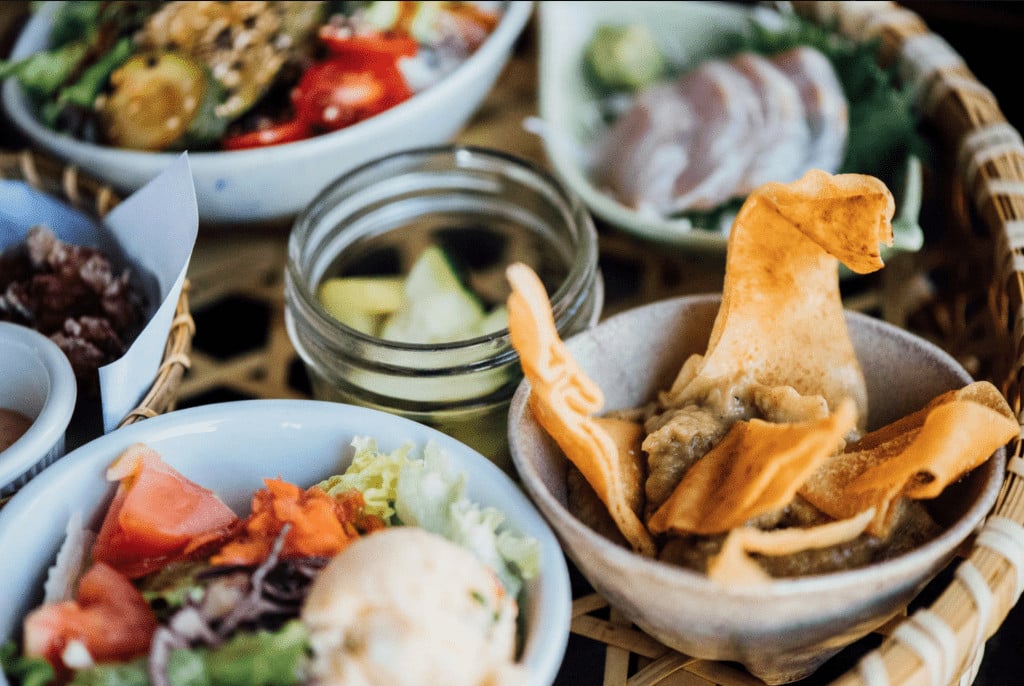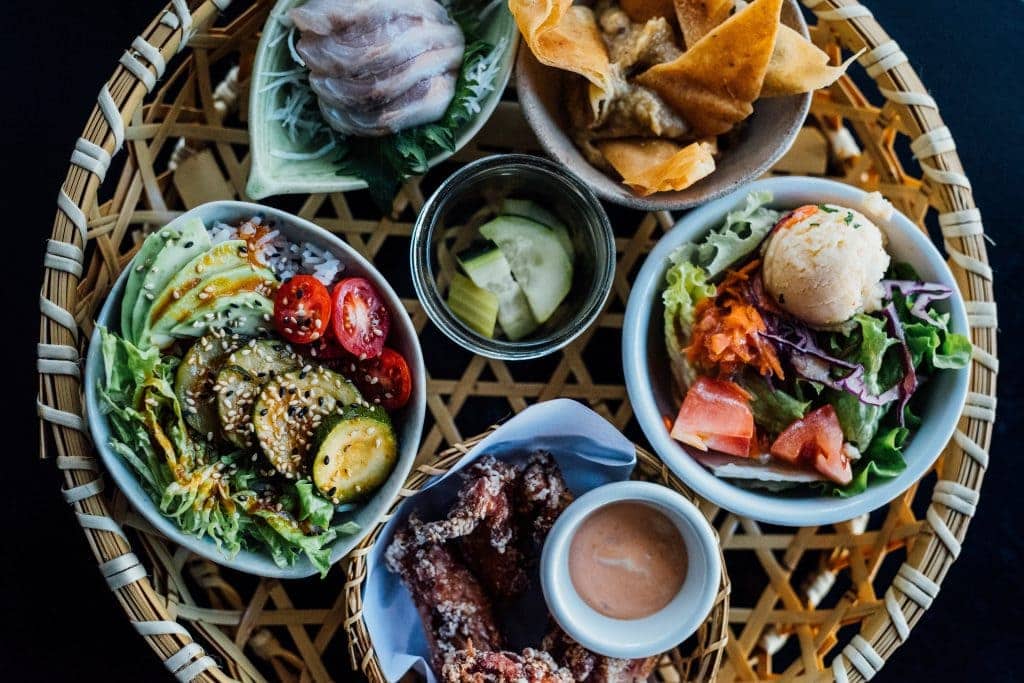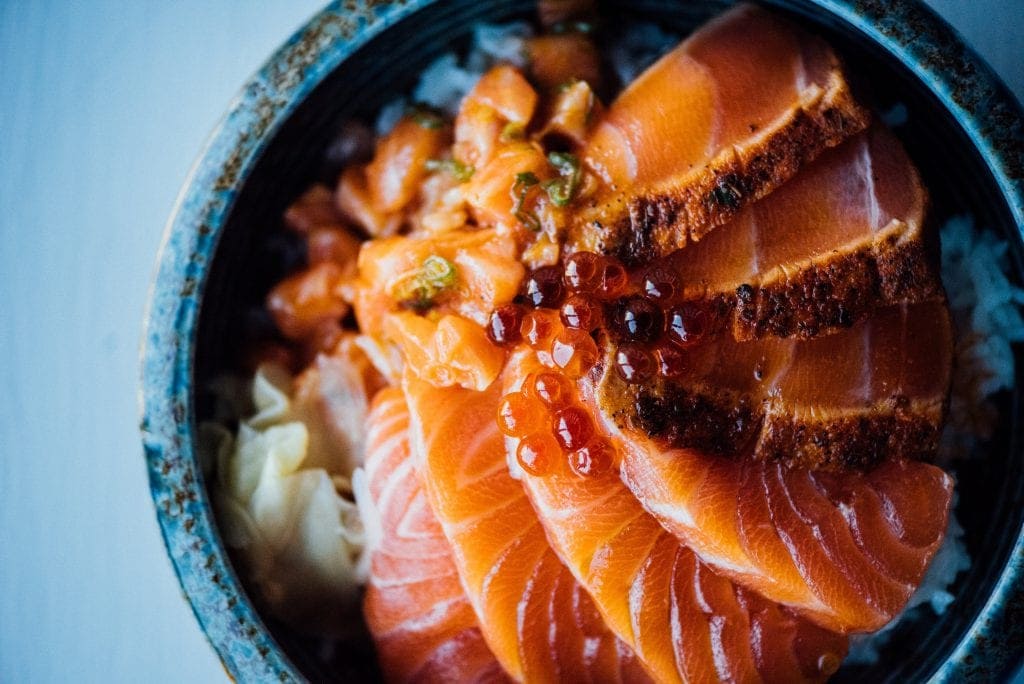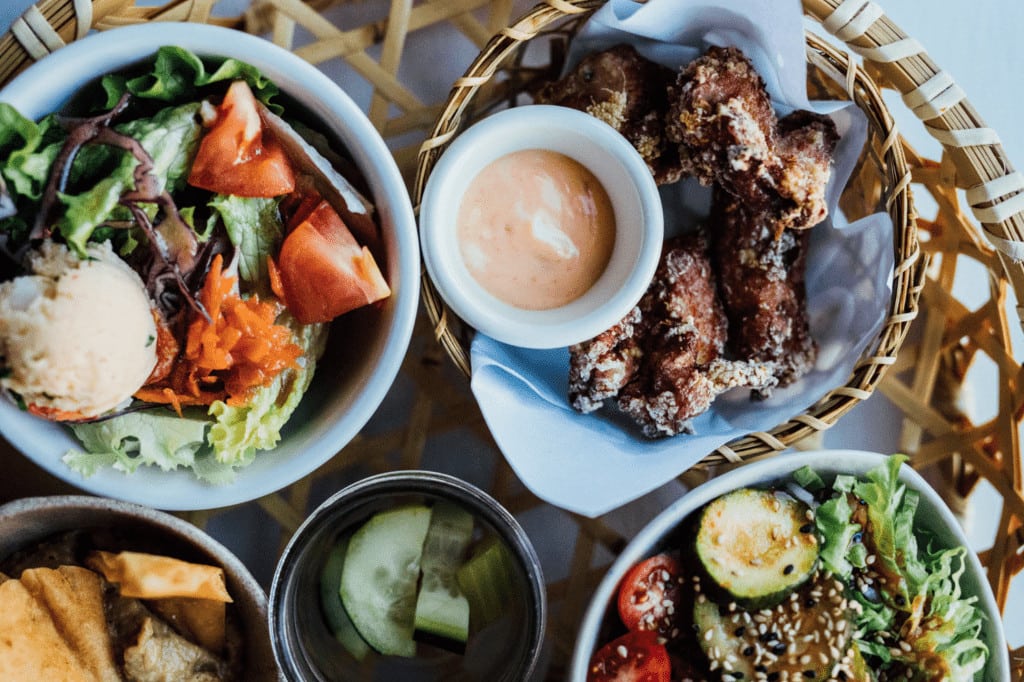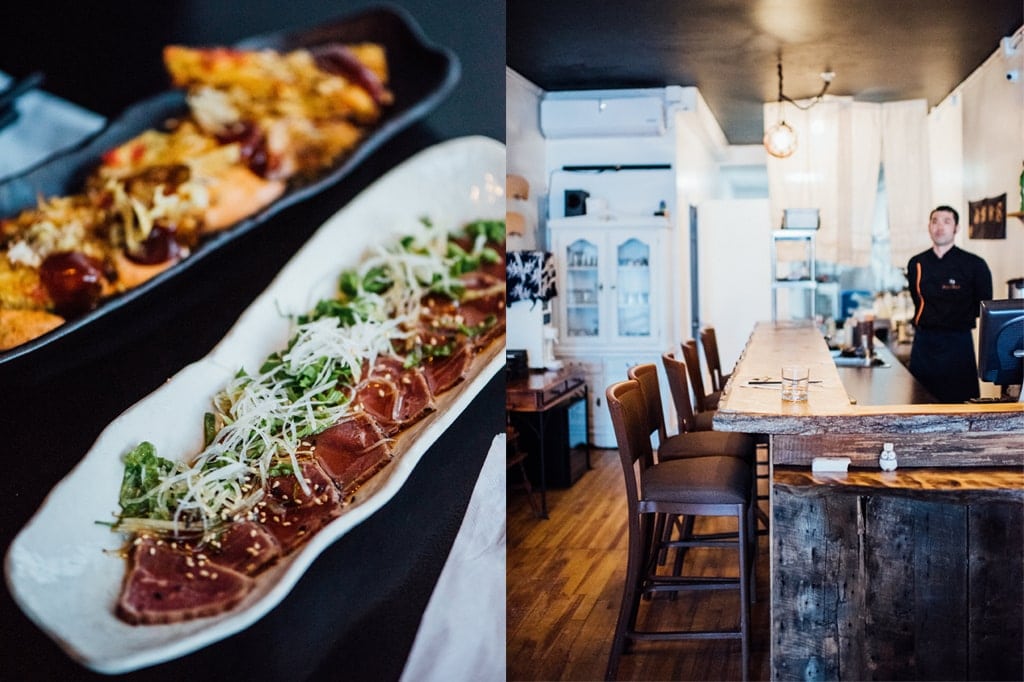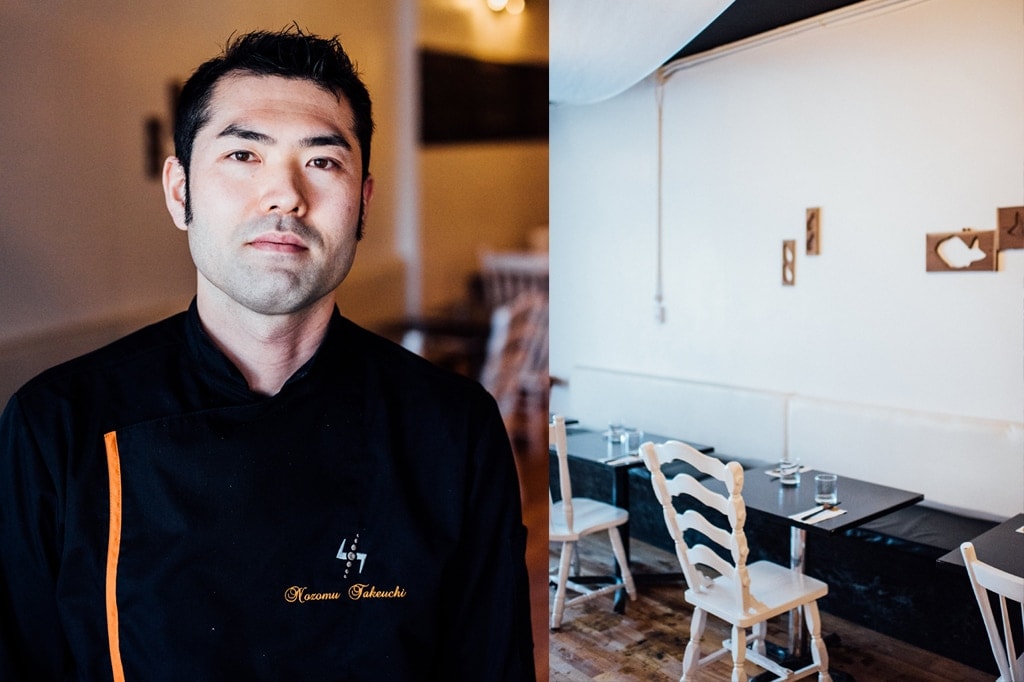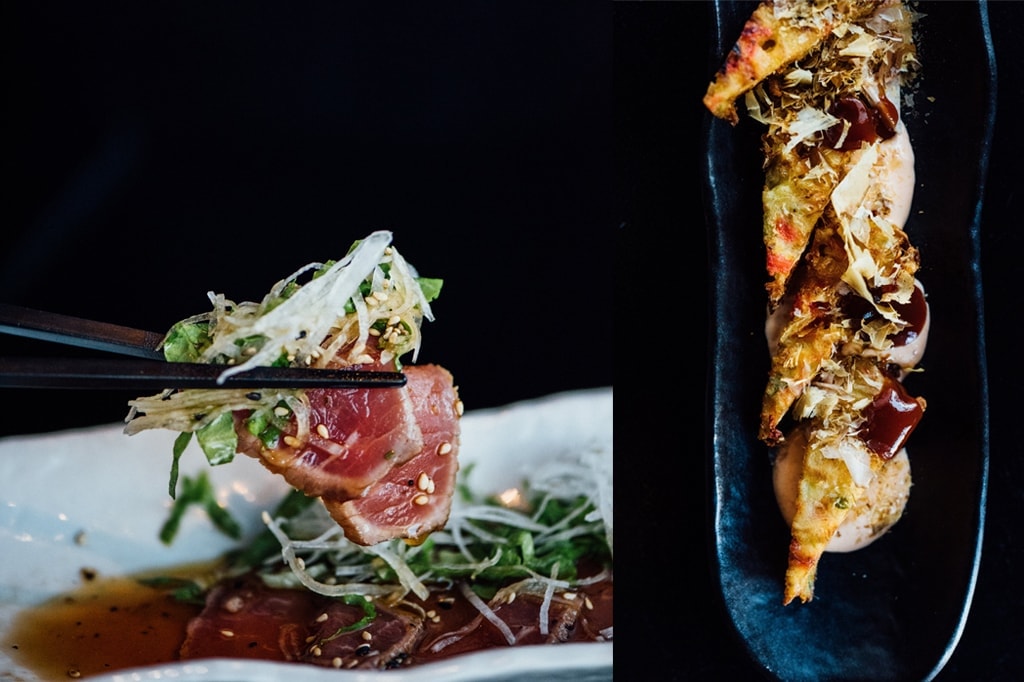 Nozy

$$
Monday: 5:30 – 9:30 PM
Tuesday: 5:30 – 9:30 PM
Wednesday: 11:30 AM – 2:00 PM, 5:30 – 9:30 PM
Thursday: 11:30 AM – 2:00 PM, 5:30 – 9:30 PM
Friday: 11:30 AM – 2:00 PM, 5:30 – 9:30 PM
Saturday: Closed
Sunday: Closed

Nozy is a small neighbourhood restaurant in Saint-Henri that offers delicious Japanese cuisine at affordable prices. It is one of the best Japanese restaurants in Montreal.
"Nozy is the nickname my friends give me", says owner Nozomu Takeuchi. Originally from Hokkaido, Japan, he opened Nozy in October 2015 on Notre-Dame Street West. His goal was to offer a neighbourhood restaurant that would serve Japanese cuisine as found in homes in Japan.
The decor at Nozy is fairly simple; there are about 20 seats, with wooden tables and chairs and white walls. At the back, a small bar opens onto the half-open kitchen. The space is unpretentious and you feel as though they've done well with little, which only adds to the charm of the establishment. The atmosphere is relaxed; several regular customers eat at the tables and thank the chef as they leave – "still as good a chef as ever!" Nozomu Takeuchi takes great care to ensure that all customers are satisfied with their experience at his place.
Nozy's cuisine is carefully prepared with typical Japanese flavours. For starters, the house offers sashimi, beef tataki, fresh salads and Karaage (fried chicken). For main courses, the menu includes Chirashi salmon (salmon tataki, sashimi and tartare), Kaisen Don (assorted sashimi, sweet shrimp, salmon caviar and quail egg), Torro Tekka Don Red Tuna, Take Kago (an assortment of cold and hot appetizers), Snow Crab Kani Meshi (snow crab served with dashi sauce) and the United Sea Urchin Ikura Don (sea urchin, salmon tartare and red caviar). Our favourites are the vegetable pancake, the Karaage fried chicken and the raw fish dishes (especially the salmon). Moreover, Nozy offers a daily menu with new options and to finish, you will find some Japanese desserts for those with a sweet tooth. At the small restaurant, we can enjoy our meal with some privately imported sake and the alcohol menu includes some white and red wines.
We like Nozy's comforting homemade style of Japanese cuisine, the unpretentious atmosphere, the friendly service, the high quality of the fish and the affordable prices.
Written by Sophie Monkman
Photography by Alison Slattery