Suggestions for cycling cafes on the roads of Quebec!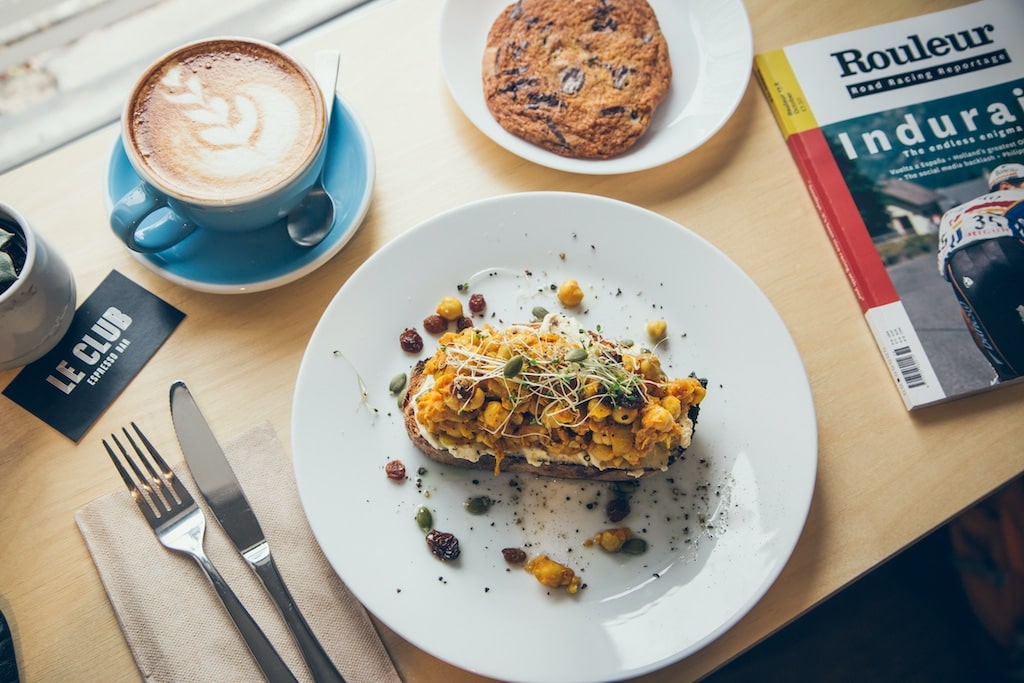 As bike sales have skyrocketed in the last few months and many of us are spending our summers and vacations in Quebec, we would like to share with you, in collaboration with l'Érable du Quebec, our favourite places to drink a good coffee, enjoy goods made with maple syrup, and rest during your next bike ride!
And while you're waiting to recharge your batteries at these addresses, we recommend maple syrup, a natural source of energy, to accompany you on your next bike ride. That's right! Maple syrup provides simple carbohydrates that are easily converted into glucose, a necessary fuel when you exercise. The easiest way to consume it is certainly to add it to your water bottle, with a little orange juice, lime juice and salt; a 100% natural home-made energy drink! For the past three years, l'Érable du Quebec has been the official source of energy for the Quebec Cycling Federation.
Here are our suggestions for cycling cafes where you can take a well-deserved break!
We hope you'll have the chance to explore Quebec on two wheels, it's beautiful, with so much to discover, and it's so important to be active. We thank Érable du Québec for helping us discover these cycling addresses that may be on our summer road trip! Remember that incorporating maple syrup in your snacks and drinks on the road is a great way to get your strength back while paying attention to your diet. A natural source of energy with nutritious vitamins and minerals that has won over both amateurs and professionals. If it's good for your body and tastes good, why deprive yourself?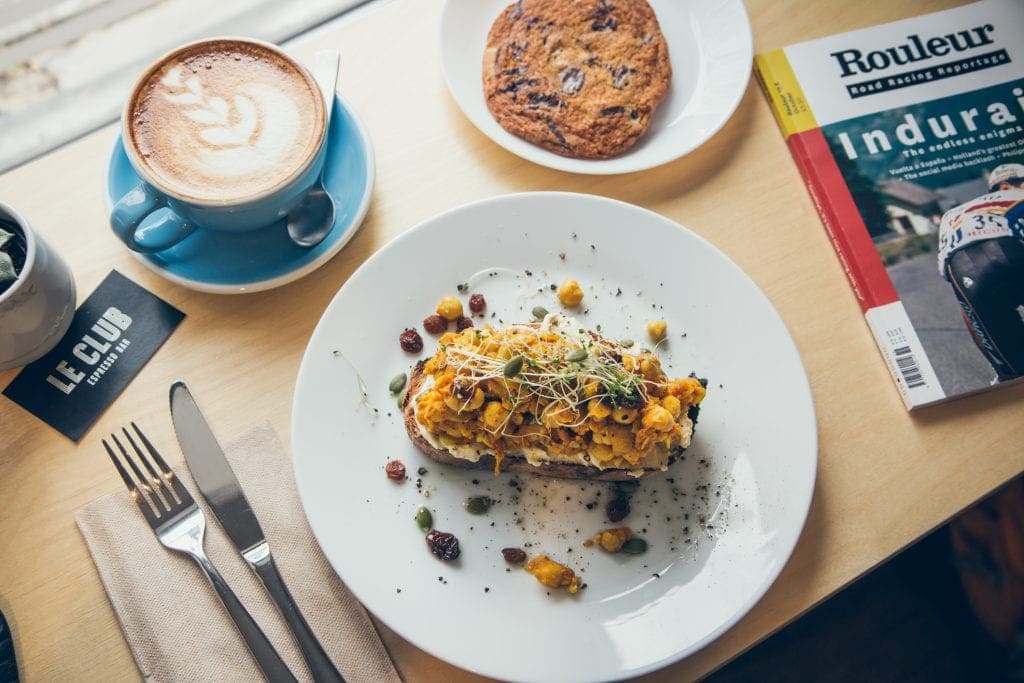 Founded by four friends who are passionate about cycling, Le Club Espresso Bar is a cycling cafe located in the heart of the Plateau that offers excellent third-wave coffee, as well as a selection of healthy small dishes. Here, you'll find a grilled cheese with maple ham as well as a granola with maple syrup. Yummy! The Club's boutique also offers high quality coffee and bicycle products and accessories, everything a coffee-loving cyclist could dream of! Photos Le Club Espresso Bar
3801 Rue Saint-Denis
Montréal
Chez Mère Grand
Chez Mère-Grand is a cozy cafe that offers fresh and delicious dishes prepared with local ingredients. Located in Old Montreal, this charming address is right next to the bike path. The coffee is delicious which you can savour with maple syrup to get your strength back. Plus, they have a beautiful hidden terrace, where you'll even find a bike rack! Photo Chez Mère Grand
800 Rue Berri
Montréal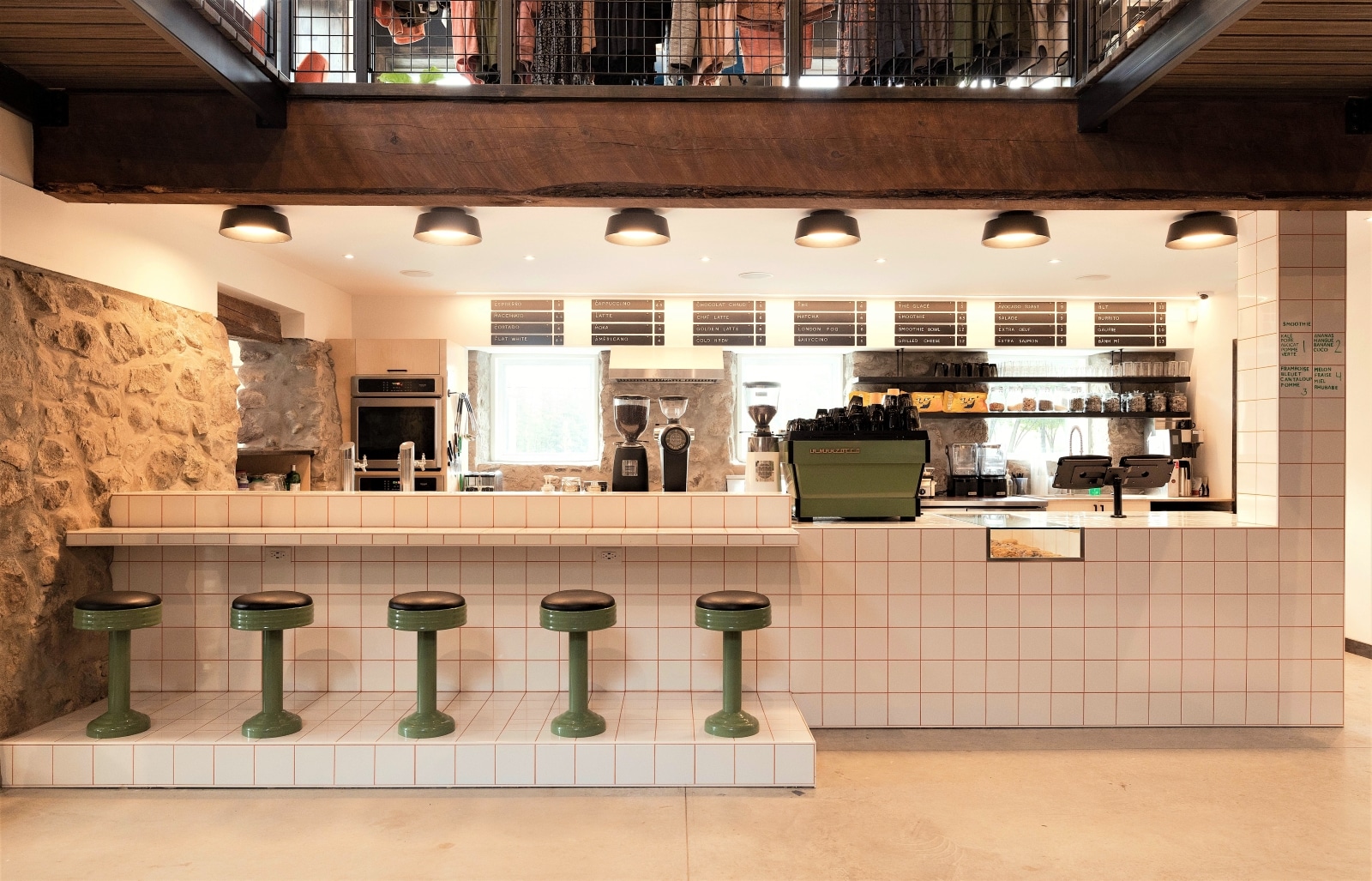 The perfect place sport and coffee lovers! Located near the village of Saint-Sauveur, Olodge Café Plein Air offers a boutique area where you can find excellent quality sportswear and accessories, as well as a cafe area where you can sip delicious lattes, smoothies, and other drinks, which you can sweeten naturally with maple. For those who crave a soft drink, the house also offers the Maple Cola 1642! If you're feeling peckish, you can also refuel on site, as they offer a selection of sandwiches and sides. Photo Tomas Galarneau
670 Boulevard des Laurentides
Piedmont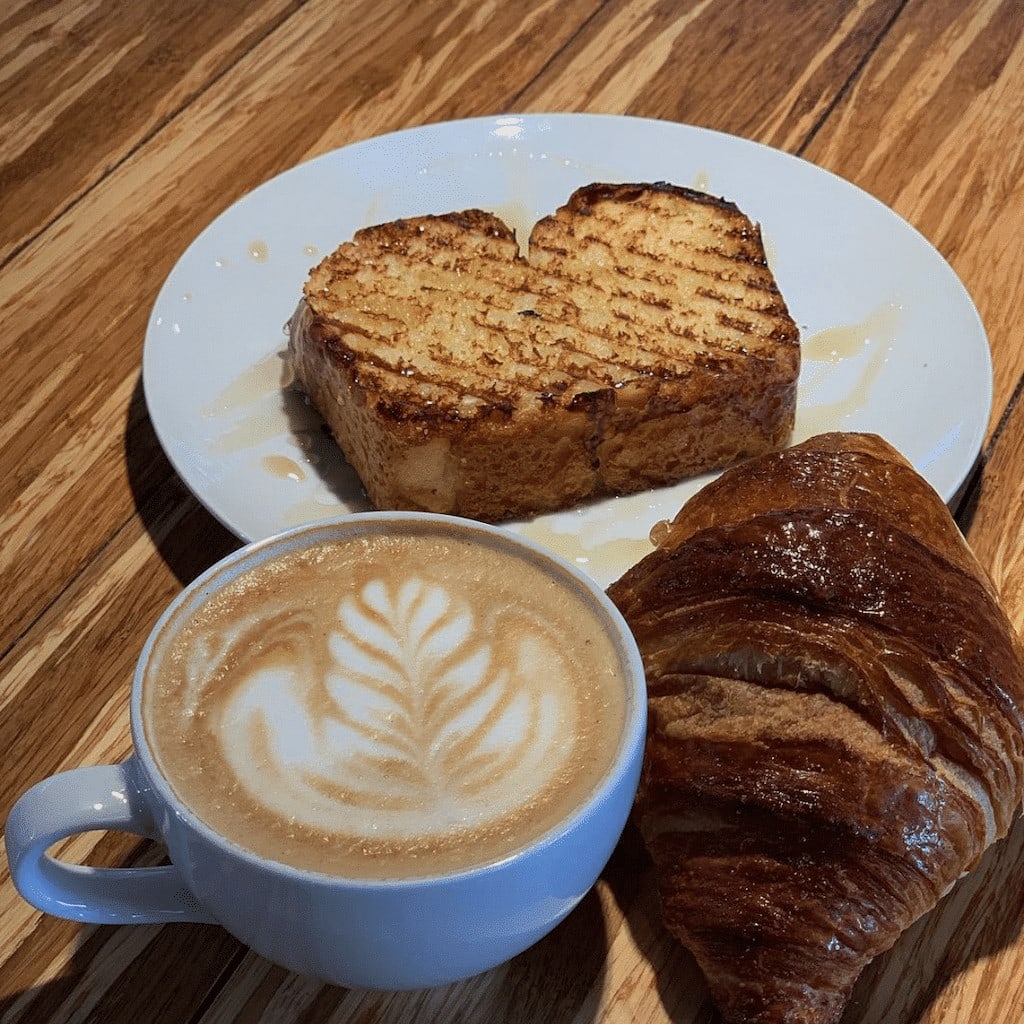 Ocafé Vieux Tremblant
Located in the heart of the village of Mont-Tremblant, a stone's throw from the bike path and Lake Mercier, Ocafé shares its space with the Cybercycle boutique. Here you'll find omelettes, smoothie-bowls, breakfast sandwiches, wraps, salads, and… bikes! The perfect place to grab a bite to eat after touring the beautiful roads in the area. They also have an ice cream counter and offer soft serve ice cream dipped in maple white chocolate. Yummy. A must try, preferably after cycling!  Psst. We strongly recommend you to go through the bike paths of the Parc National du Mont-Tremblant if you are in the area – breathtaking views! Photo Ocafé Vieux Tremblant
1908 Chemin du Village
Mont-Tremblant
See on map
3801 Rue Saint-Denis Montréal H2W 2M4
800 Rue Berri Montréal H2Y 3E7
670 Boulevard des Laurentides Piedmont J0R 1K0
1908 Chemin du Village Mont-Tremblant J8E 1K4