The Best Wine Shops in Montreal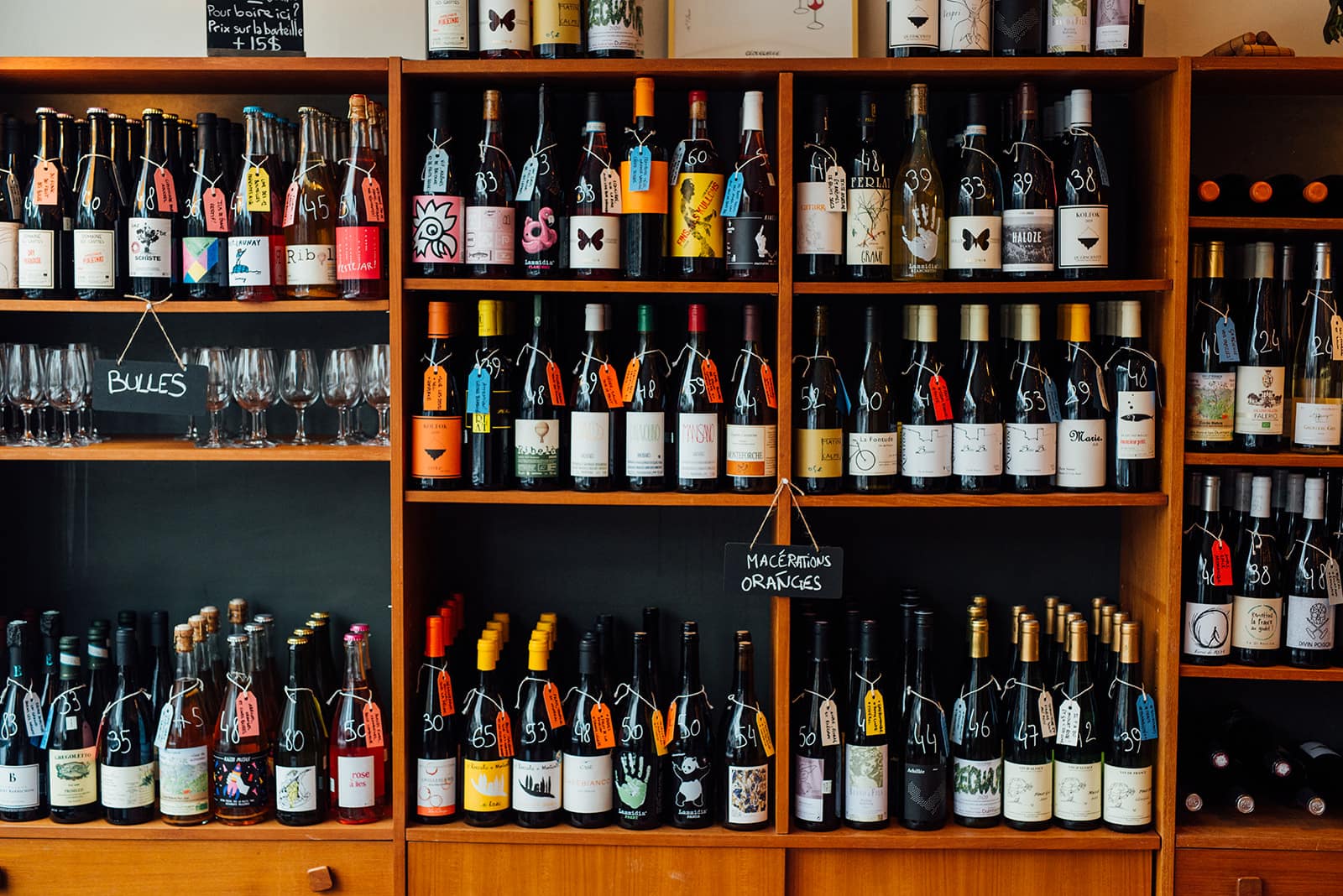 Since the adoption of Bill 72, a number of restaurants and other establishments have sprung up across the city as a choice alternative for buying fine bottles of privately imported wine by the bottle. By allowing restaurants to sell wine to take home without accompanying a meal, several restaurateurs have decided to use this opportunity to open a little wine shop. This law changes the notion of "meal" to "food". Alcohol can therefore be sold with the purchase of a food item (small dish, bread, honey, dessert, etc.). The delivery of alcohol by a third party is now also permitted and the price of a bottle for take-out may now differ from the price in the dining room.
While many restaurants, bars and cafés offer a selection of bottles to bring home, some have well-stocked cellars that stand out from the others. These addresses, which have been transformed into wine shops, have become real landmarks for lovers of good wine and already see regulars coming almost daily to ask the expert team for advice.
Here are our suggestions for addresses that have taken on the air of charming European wine shops.
See on map
5687B Avenue du Parc Montréal H2V 4H2
8113 Rue Saint-Denis Montréal H2P 2G7
29 Rue Beaubien Est Montréal H2S 1P7
782 Rue Wellington Montréal H3C 1T7
1233 Avenue Lajoie Montréal H2V 1P2
1461 Avenue Van Horne Montréal H2V 1L3
328 Rue Beaubien Est Montréal H2S 1R8
4450 Rue Notre-Dame Ouest Montréal H4C 1S1
380 Rue Villeray Montréal H2R 1G9
5201 Boulevard Saint-Laurent Montréal H2T 1S4
1309 Avenue Laurier Est Montréal H2J 1H4
123 Avenue du Mont-Royal Ouest Montréal H2T 2S9
196 Rue Fleury Ouest Montréal H3L 1T5