Downtown: Where to grab a bite on the go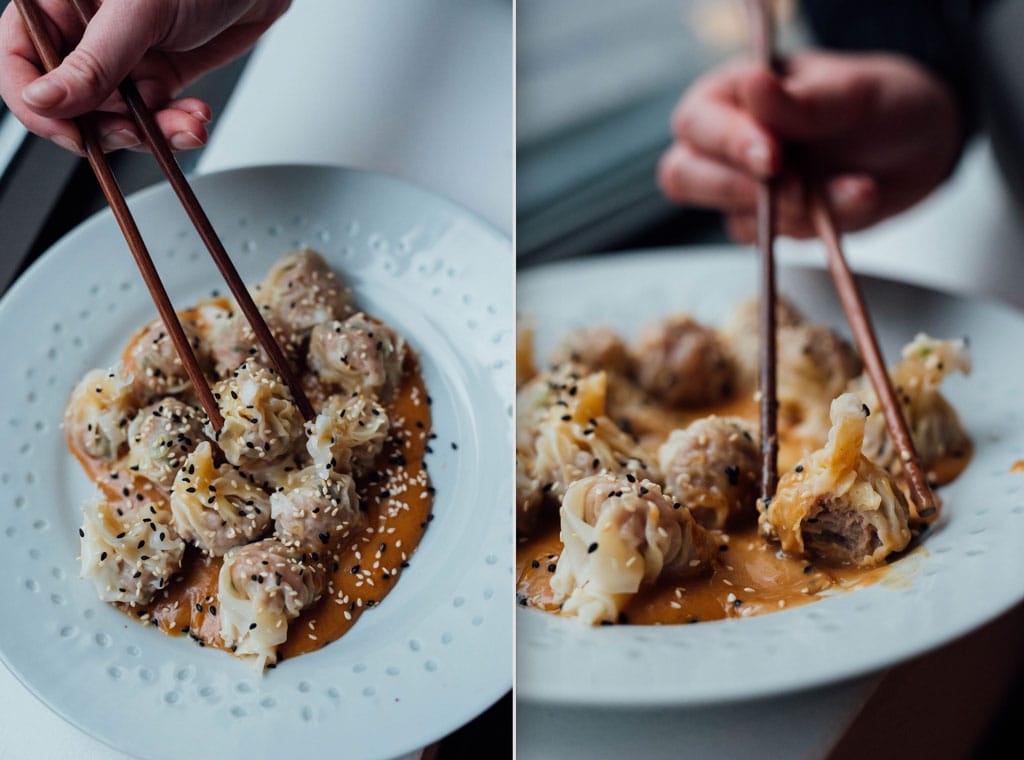 Spending the day downtown and looking for great places to eat on the go? Here are several suggestions for restaurants that have lots of quick and delicious options! A day of shopping can be exhausting. As you've been going from store to store for several hours now, hunger strikes. Irritating and irritated, you feel the tension building up a bit, but the shopping session isn't over. The solution is simple, you need a small restaurant where you can eat well while recharging your batteries to get back on track.
To avoid any arguments or skirmishes, we've put together a list of delicious, quick and conveniently located restaurants in downtown Montreal.
For this, downtown Montreal is a real gold mine for small addresses offering food from all over the world. Our list reflects this reality, with a focus on Asian, Portuguese, Italian and Lebanese cuisine, whose addresses offer efficient service with fresh flavours, all while remaining on the healthier side.
Here is our list of addresses to visit when you're on the go downtown. Bon appétit!
For other downtown suggestions, check out our list of classic downtown lunches, original lunches, and the best places for an important business lunch.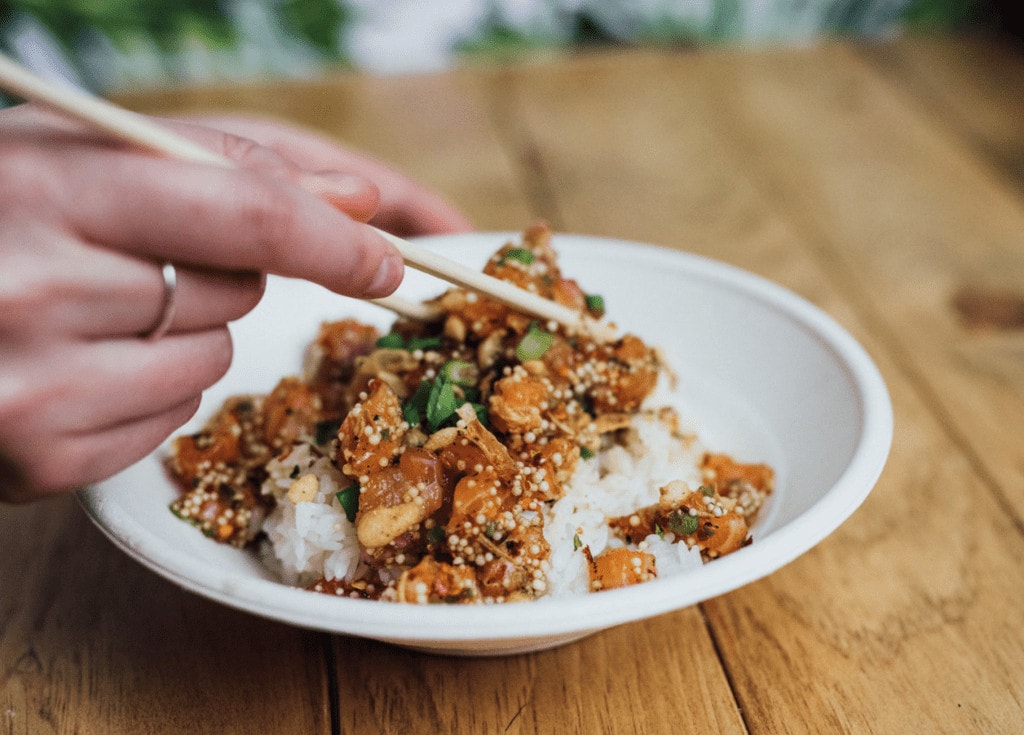 Koa Lua is a Hawaiian poké restaurant and is the perfect place for a healthy and affordable lunch! On the menu, Koa Lua offers 3 classic pokés and nine customized pokés. Special mention for the Black Magic poke: salmon, nikiri hot sauce, nori, crunch mix, and chili flakes for $13.95. They also serve tasty juices here; we love the Papa Mango. The pokés at this address are simple, tasty, and healthy. For a lunch on the go downtown, this address is ideal! Alison Slattery –
1446 Sainte-Catherine Ouest
Montréal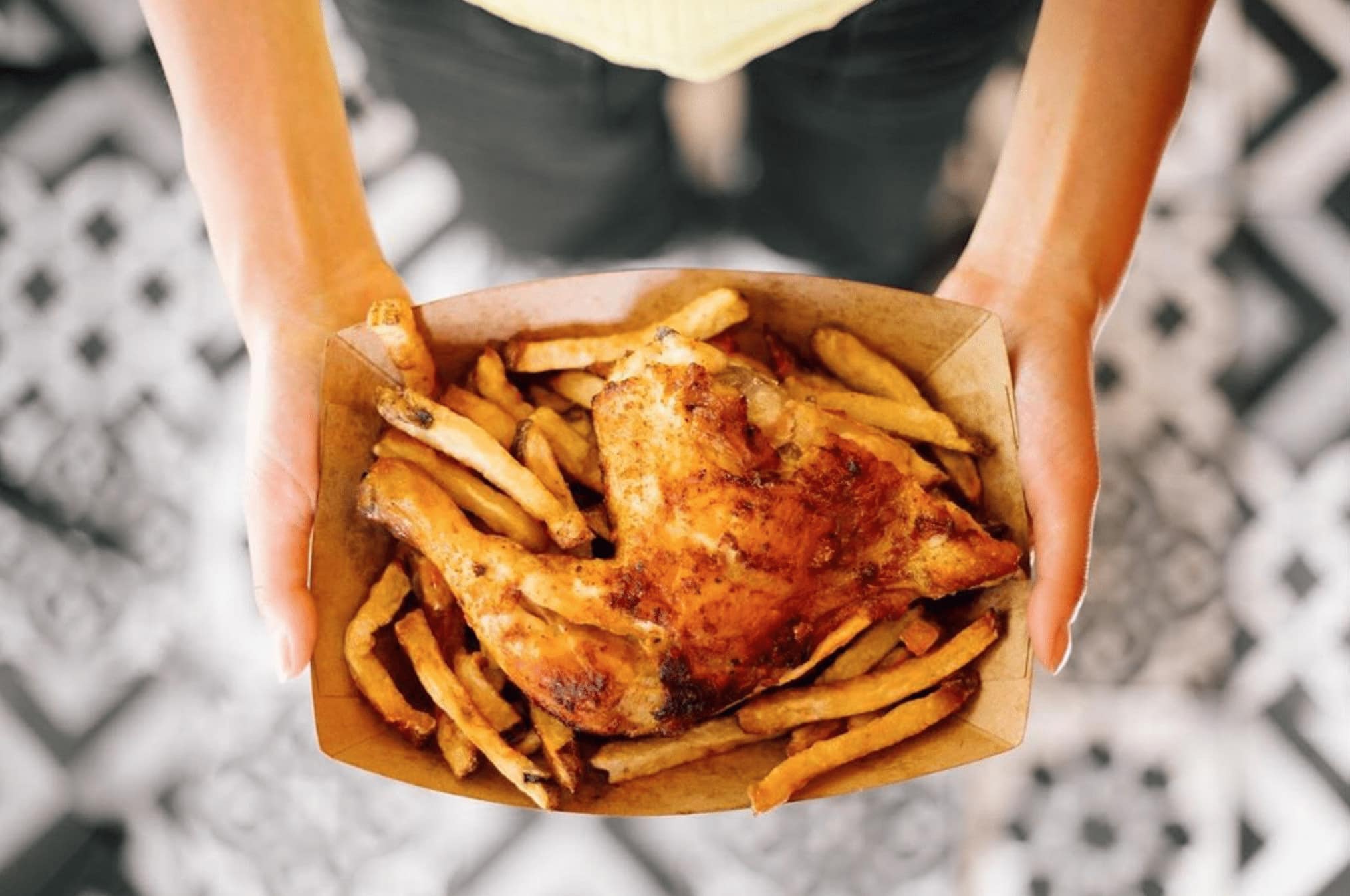 Campo offers excellent Portuguese chicken, 100% natural, grain-fed and hormone-free (!) This counter service eatery – one of the best casual Portuguese restaurants in Montreal – offers fast food with Portuguese influences, thanks to João Dias, Executive Chef of the Ferreira Group. Everything here is delicious and, despite being located in the downtown core, the prices are affordable. Of course, there is good Portuguese chicken (choose from breast, thigh or whole), chicken wings, sandwiches, poutines, ribs and salads. Needless to say, we go for everything chicken: classic or sandwich! Photo Campo
1108 Boulevard de Maisonneuve Ouest
Montréal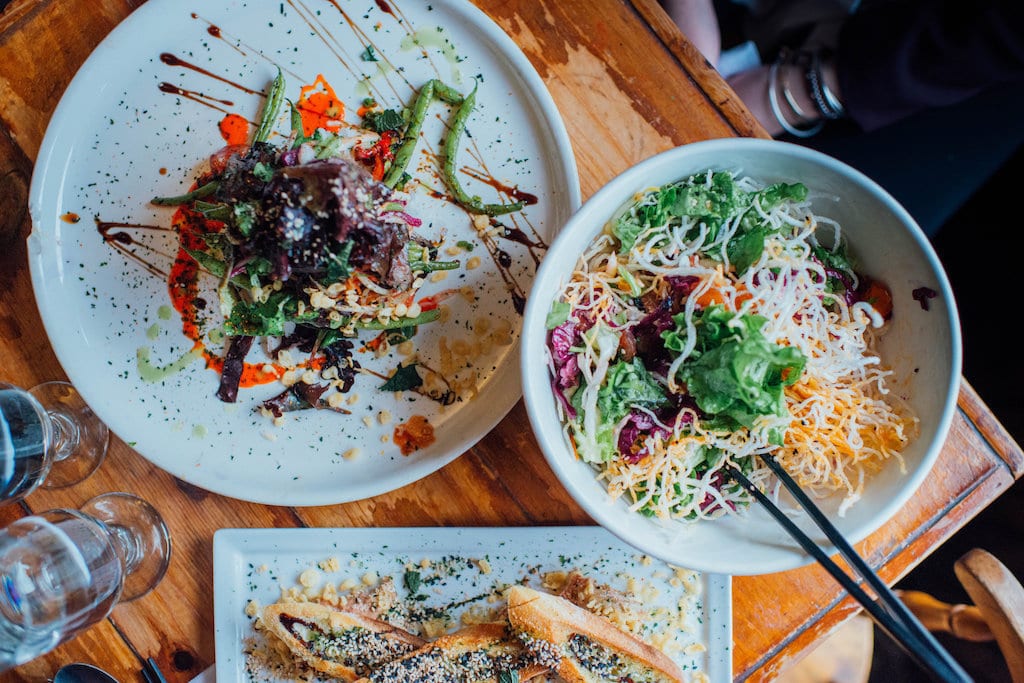 Kazu is on our list of the best tasty and affordable restaurants in Montreal: we love Kazu!  It's always crowded, most likely because their small Japanese delicacies are very affordable, and the atmosphere is warm, lively, and somewhat eclectic.  The quality of the food at Kazu is good and quite sophisticated. Chef Kazuo Akutsu is an excellent chef and prepares one of the best ramen in town. Among our favourites are the homemade shrimp burger, Chirashi-zushi, tuna bowl, salmon tartare and Galubi beef. There is often a line outside to get in, but it moves quickly. Alison Slattery —
1844 Sainte-Catherine Ouest
Montréal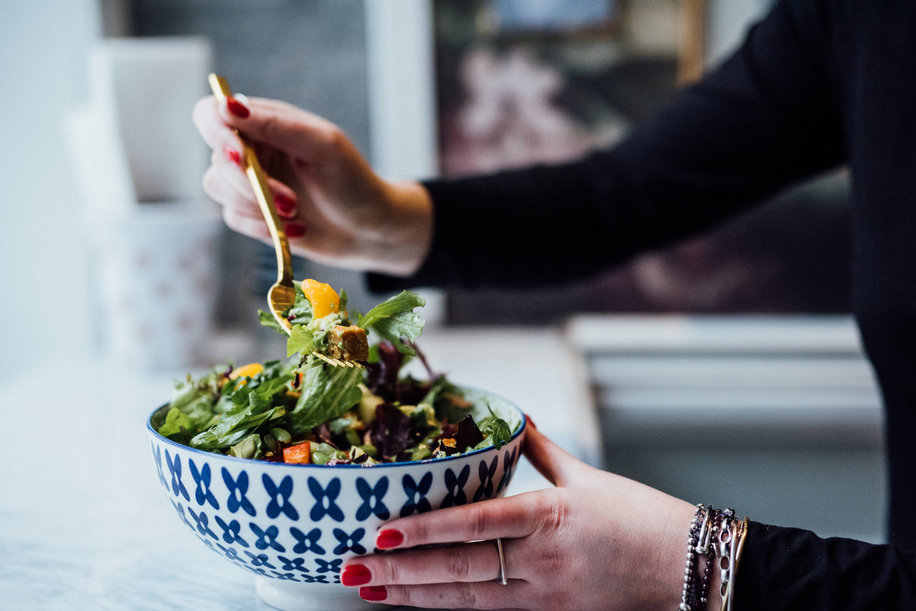 Mandy's makes some of the best salads in Montreal. The salads are not only tasty, but the portions are also generous. Plus, they have over a dozen different salads to choose from on their menu.  The owners are two sisters and their confessed favourite is the Wolfe Bowl (mixed lettuce, brown rice, arugula, kale, cherry tomatoes, walnuts, avocado, Parmesan, carrots and roasted sesame seeds). This is a new address on rue du Square Phillips, and a great one for grabbing an excellent and satisfying bite to eat—and a healthy one at that! Alison Slattery —
Phillips Square
Montreal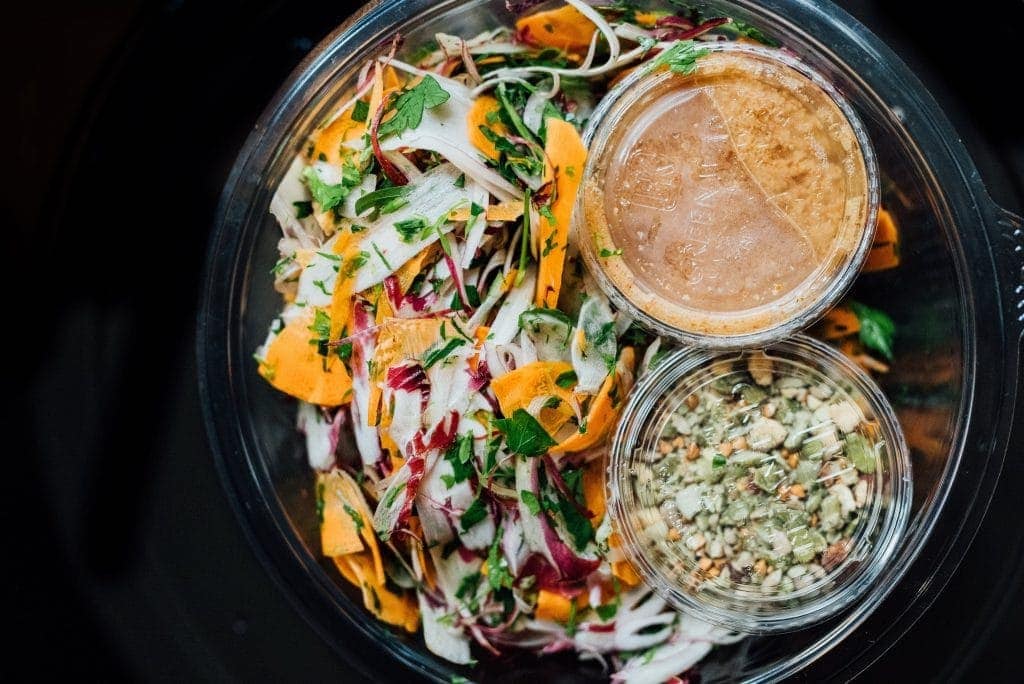 Foodchain
Foodchain is a new food operation that opened its doors on McGill College at the corner of St Catherine, brilliantly reinventing the notion of fast food! The vegetable is Foodchain's "jewel in the crown" with every dish being assembled entirely in its own bowl.  It is only upon ordering that the vegetables are cut, which results in unsurprising freshness. Foodchain choices includes: Beetroot Apple; Radish Kimchi; Kohlrabi Celery; Carrot Endive; Endive Green Pear; Fennel Daikon; Cauliflower Mushroom; Cucumber Pickle; and the famous magic bread.  These are affordable vegetable dishes of consistent freshness and quality. Alison Slattery —
1212 Avenue McGill College
Montréal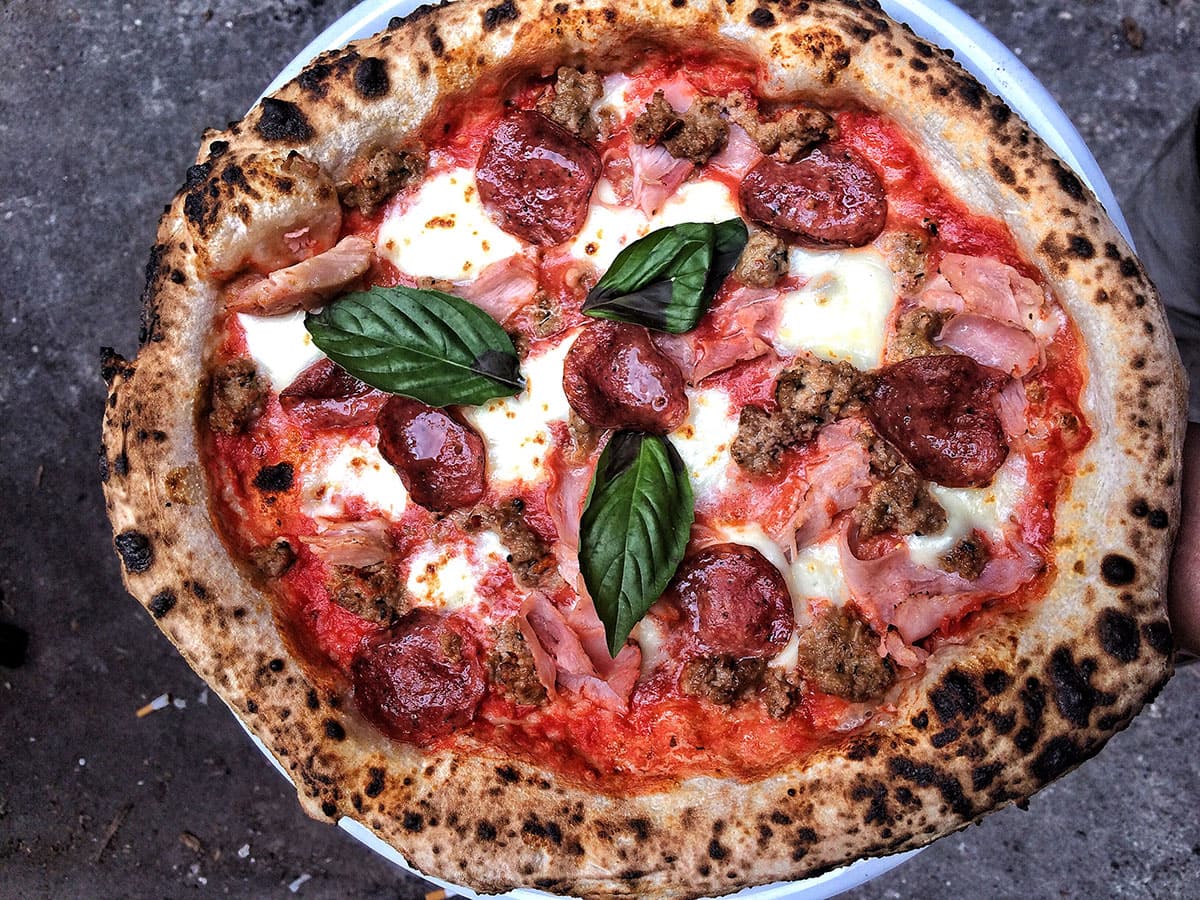 Brigade is an excellent modern Neapolitan pizza location that serves a thin crust pizza with toppings that are chosen by the customers themselves from Brigade's open countertop, overflowing with different options. If you are a classic pizza lover, then choose from the à la carte pizzas – Margherita, goat's cheese, quattro formaggi, Napoletana, etc. The pizzaiolo bakes the pizzas in the superb wood-burning ovens from Marra Forni, imported directly from Italy.  Brigade is a casual and friendly pizzeria with quick service and affordable prices. We come here for authentic Neapolitan pizzas, but it also works if you are looking for a lunch on-the-go. Daniel Vadim
1428 Rue Stanley
Montréal
Ryu 
Ryú Peel is a fast, casual sushi bar – halfway between a table service and fast-food restaurant. It offers a simple menu à la carte or choose the 'Omakase' table d' hôte, where what you eat is left up to the chef, and will certainly include a good number of specialties. The emphasis is very much on the traditional nigiri; we particularly recommend uni wagyu (sea urchin and Japanese beef) and wagonyu nigiri (Japanese beef), which your palate will appreciate as true delicacies! The quality of the food is excellent, the menu choices discerning and diverse. A lunch here typically costs between $19 and $49. RYÚ Peel
1474 Rue Peel
Montréal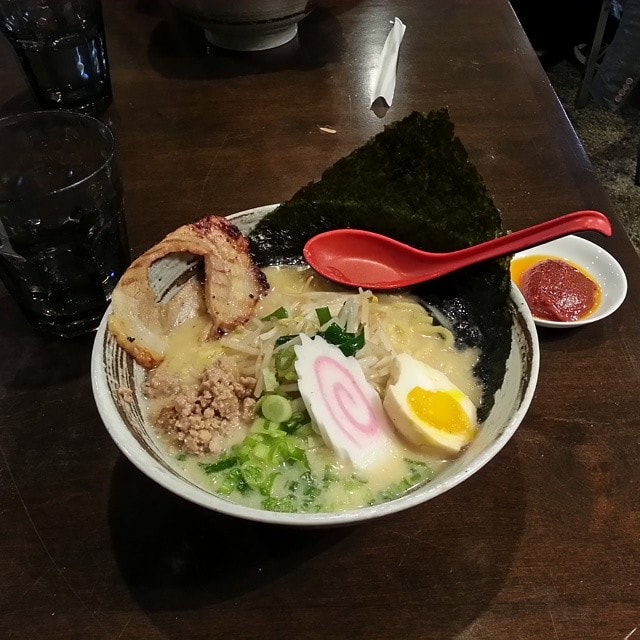 Ramen Misoya
This little ramen shop is a bit of a hole-in-the-wall, but don't trust appearances. The basement location on rue Bishop serves succulent Japanese ramen. If you've enjoyed ramen on any trips abroad, there's a chance you may recognize Ramen Misoya—they have more than 30 locations around the world. All the miso broths are rich and delicious, whether chicken, pork, shrimp or vegetarian. The broth and pork (marinated 24 hours in miso) are rather greasy, yet very tasty, and the noodles are of the wide variety.  We love the authenticity of the ramen and Ramen Misoya's originality.
2065A Rue Bishop
Montréal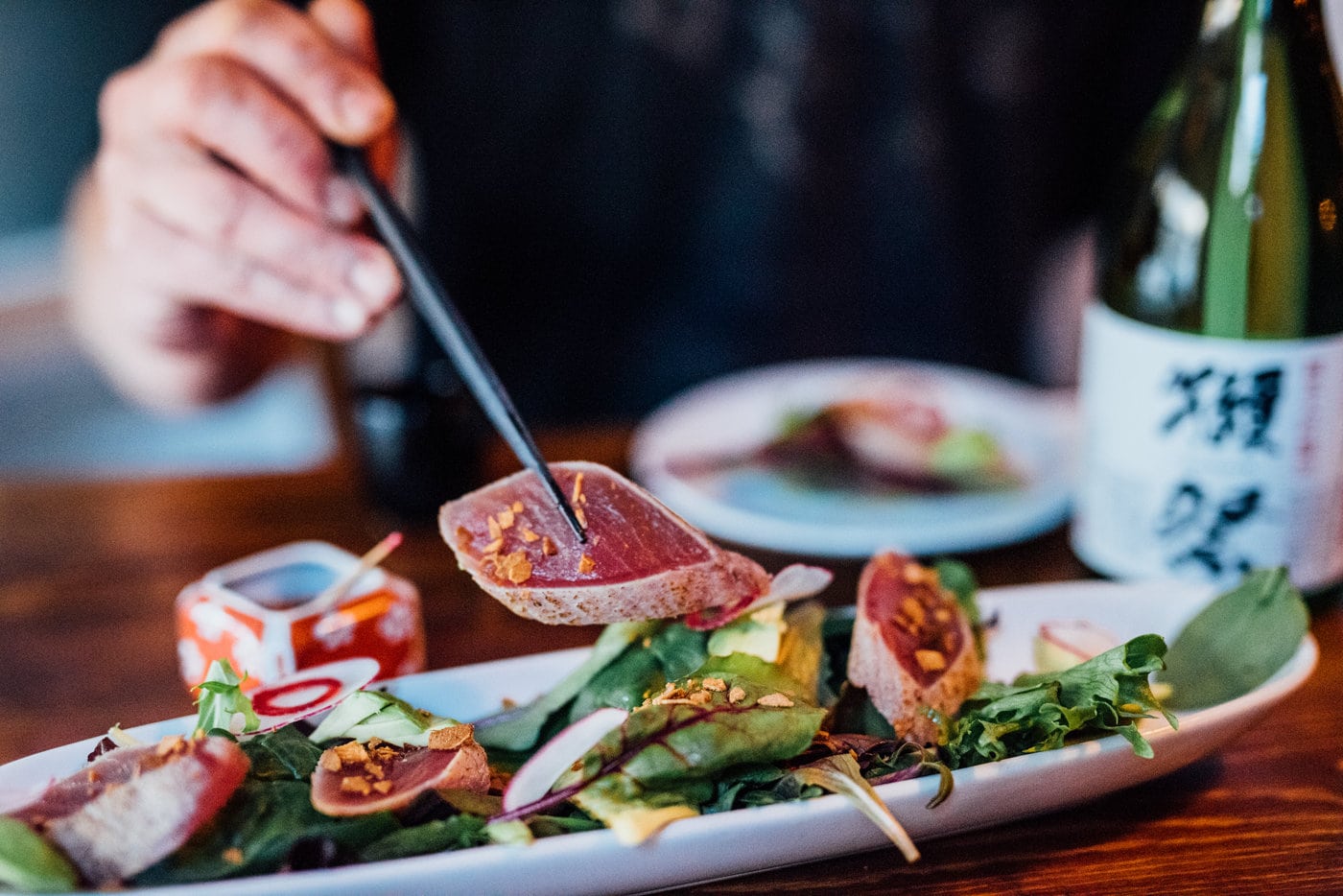 Otto Yakitori
Otto Yakitori is known for—you guessed it—their delicious yakitoris (charcoal grilled skewered meat)! The chicken yakitori (thigh, breast) are available but if you would like to be more adventurous, we suggest the yakatori with giblets, or other not-so-common chicken parts. The menu also proposes dishes of raw fish and other specialities such as sashimis, uni chawanmushi (sea urchin), bibimbap with Japanese influences, burgers, ramen, tataki,  and soups. It's another excellent location for a quick lunch downtown!
1441 Rue Saint Mathieu
Montréal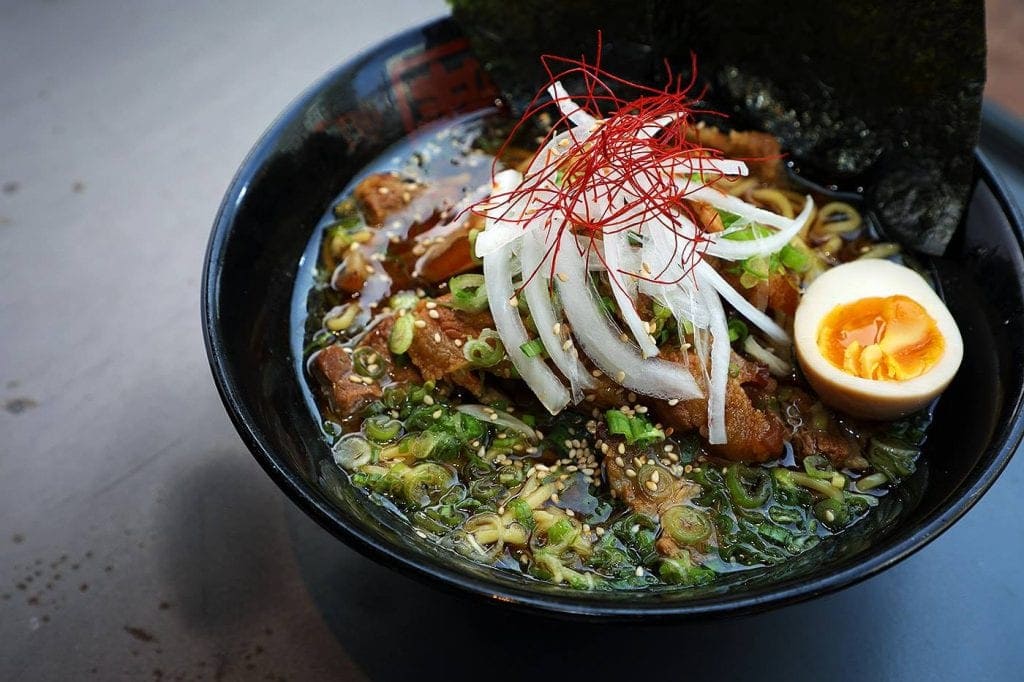 Chief Aki Urata and the Kinka family (Kinka Izakaya) have already opened seven Kinton Ramen in the Greater Toronto Area and this latest location on rue Bishop is the first in Montreal.  In a magnificent setting, Kinton Ramen proposes excellent, original and delicious ramen. It's a simple formula where the customer chooses their own ramen ingredients from the broth (pork or chicken), flavour (original, shoyu, miso, spicy or extra spicy), noodles (wide or narrow), and garnishes (sweet corn, nori, seaweed, seasoned egg, green onions, etc.).  Expect a crowd at lunchtime, but the turnover is fast.
1211 Rue Bishop
Montréal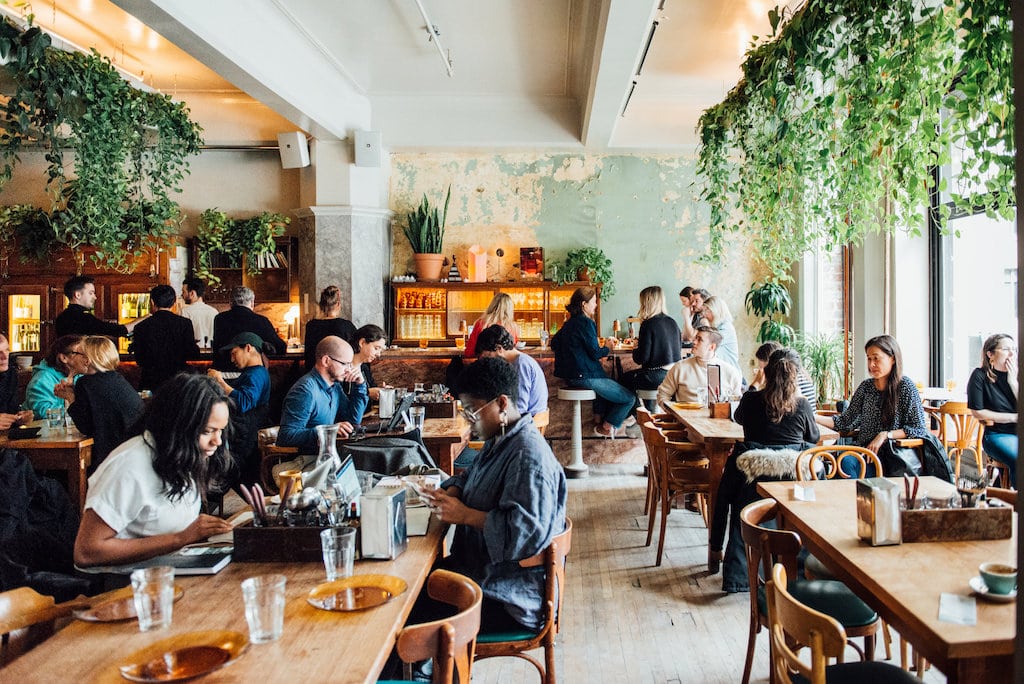 Café Parvis
It's all about the pizza and delicious salads at Café Parvis. This magnificent café is on our list of Montreal's most beautiful cafés and offers a wonderful setting to enjoy that quick lunch downtown. The salads – on our list of Montreal's best salads – and are delicious. Pizzas are equally amazing. Café Parvis is a very popular address in downtown Montreal, and one that's always busy from opening to closing.
433 Rue Mayor
Montréal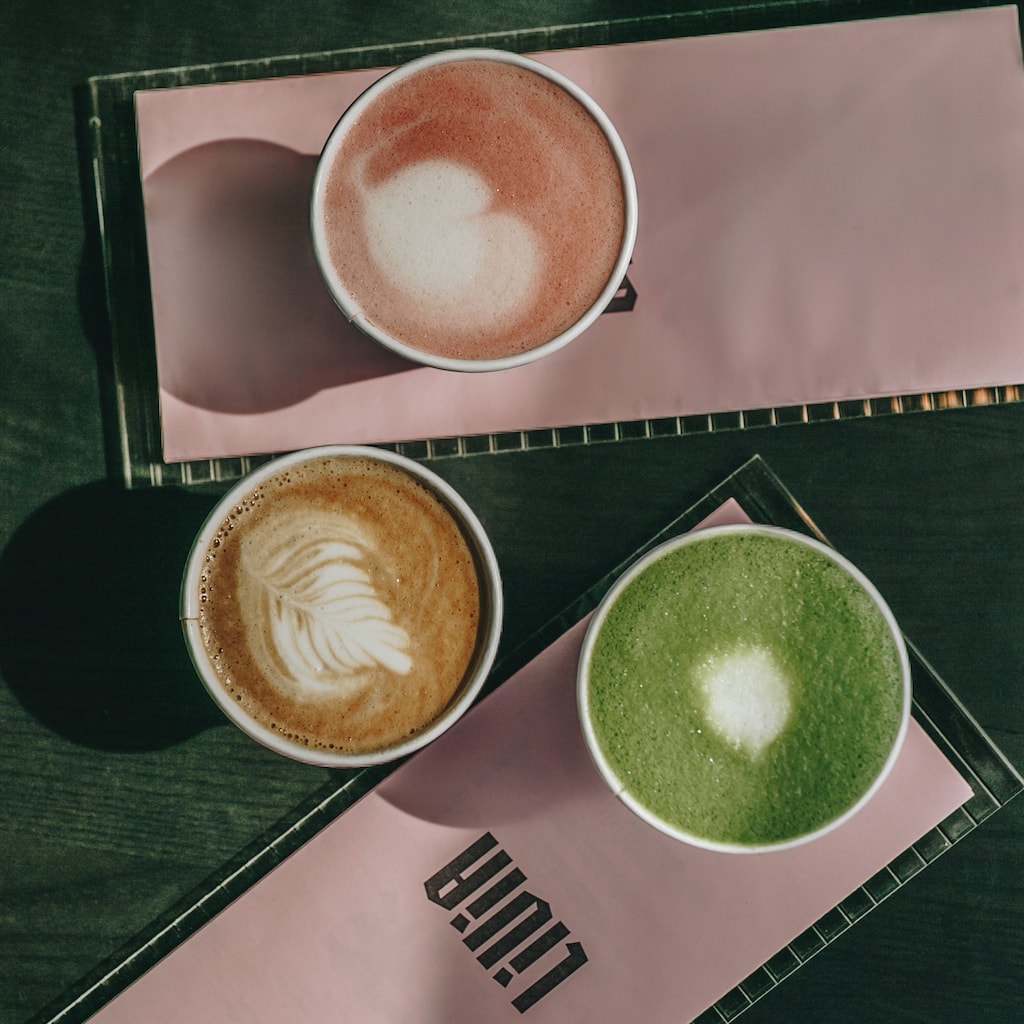 Livia—Ryu's matcha bar—is now located in the downtown area. This move has allowed the Livia team to not only continue to serve high quality matcha, but also to expand their gourmet offerings. Here, you can enjoy a healthy menu of açaí or pitaya bowls, light toasts, bowls, soups, and a nice selection of Asian salads! Photo Livia
1468 Rue Peel
Montréal
See on map
1446 Sainte-Catherine Ouest Montréal H3G 1R3
1108 Boulevard de Maisonneuve Ouest Montréal H3A 1M7
1844 Sainte-Catherine Ouest Montréal H3H 1M1
Phillips Square Montreal H3B 3E9
1212 Avenue McGill College Montréal H3B 4J8
1428 Rue Stanley Montréal H3A 1P7
1474 Rue Peel Montréal H3A 1S8
2065A Rue Bishop Montréal H3G 2E8
1441 Rue Saint Mathieu Montréal H3H 2M4
1211 Rue Bishop Montréal H3G 2E2
433 Rue Mayor Montréal H3A 1N9
1468 Rue Peel Montréal H3A 1S8