YATAI MTL 2023: The Japanese street food festival is back!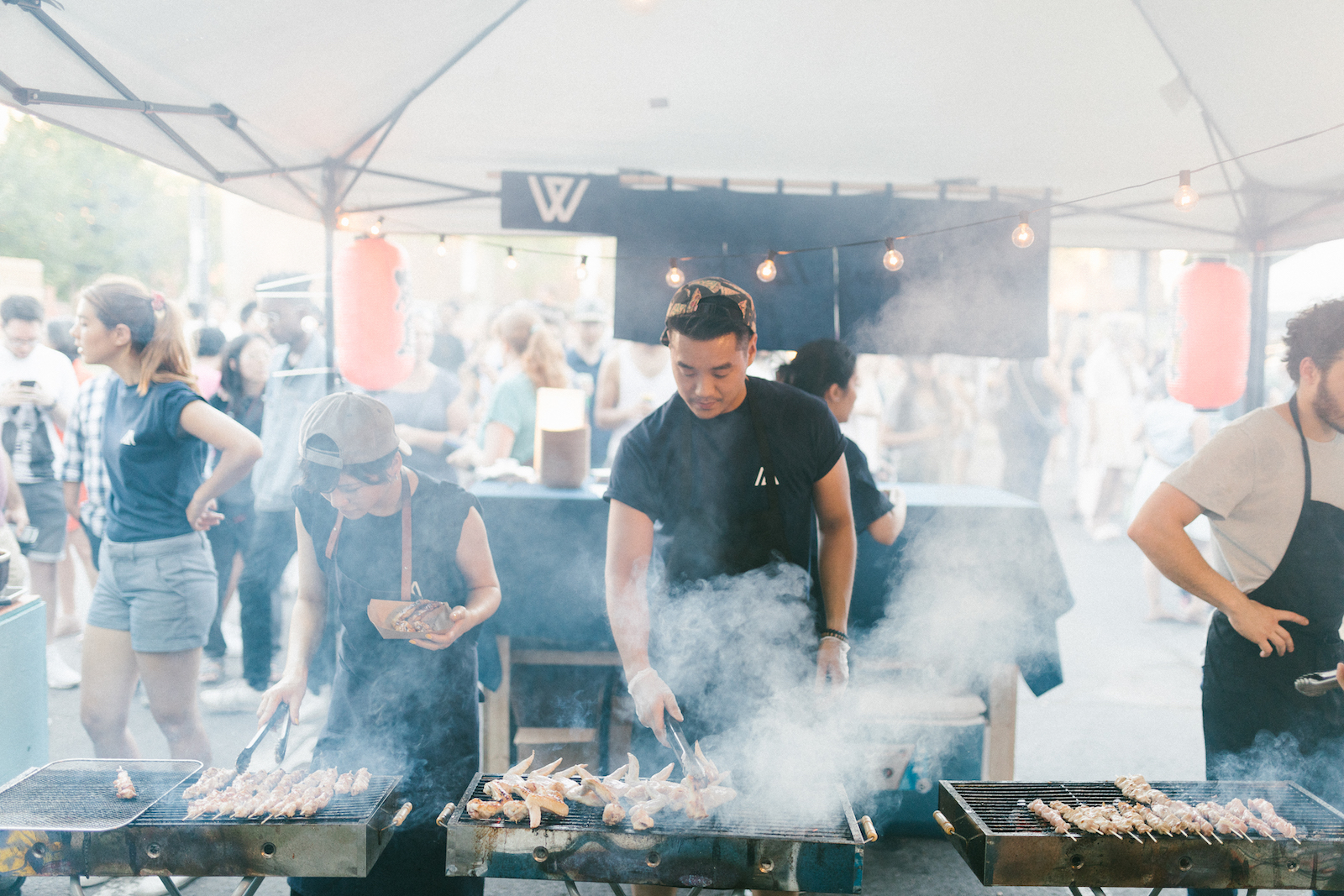 YATAI MTL is back for another edition this spring. This year, the street food festival invites you to the Peel Basin to immerse yourself in Japanese culture through a rich cultural program and numerous food kiosks.
YATAI MTL welcomes you to a celebration of Japan from June 8 to 11. Join the festivities to discover Japanese street food and learn more about Japanese culture through activities and shows. Now located at the Peel Basin, the festival will be able to welcome you in large numbers, on a much larger site this year. In addition to the many restaurants taking part in the event, there will be a wide range of specialty stores and market stalls. The Association Saké Québec will also be on hand to offer you a tasting of sakés straight from Japan.
For full program details, visit the YATAI MTL website.
Favourite participating restaurants:
Fleurs et Cadeaux, 1002 rue Saint-Urbain
Will be offering yakitori (grilled meats and vegetables).
Ichigo Ichie Izakaya, 360 rue Rachel E
Will be making an array of Japanese specialties: koroke, tori katsu don, soba noodle salad and mochi doughnuts.
Ramen Nakamichi, 5329 boul St-Laurent
Nakamichi is on our list of the best ramen in Montreal! Head to their kiosk for their famous chicken karaage.
Matcha Zanmai, 1428 rue Mackay
For all matcha-based desserts: cookies, mochi, etc.
Details:
YATAI MTL
June 8 to 11 on the docks at Peel Basin, rue de La Commune Ouest, Montreal
Facebook event
Schedule:
Thursday, June 8 — 5:00 pm – 10:00 pm
Friday, June 9 — 5:00 pm – 10:00 pm
Saturday, June 10 — 12h00-22h00
Sunday, June 11 — 12h00-21h00
Admission:
$3
Written by Fabie Lubin
Photography by Yasuko Tadokoro