The Best of the Plateau: Our suggested addresses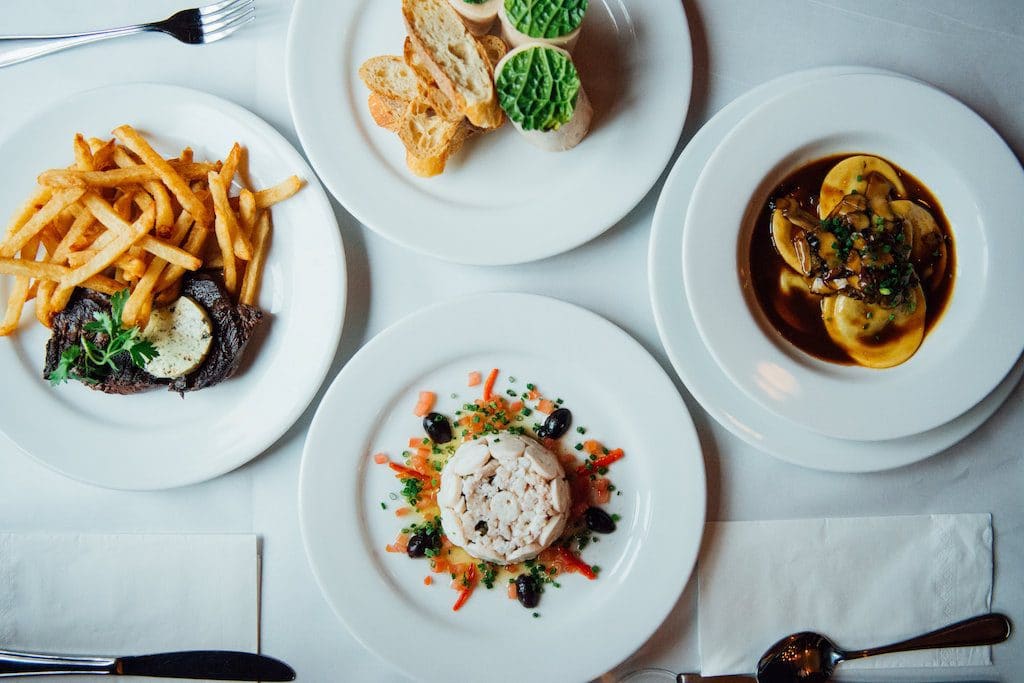 The Plateau Mont-Royal, more commonly known as "the Plateau", is one of Montreal's most lively and colourful neighbourhoods. For many people, it's the city's student hangout, but in reality it's a neighbourhood with a real diversity: families, professionals, tourists, students and pretty much everyone else. With its picturesque streets lined with townhouses, small stores, galleries of all kinds, and many beautiful murals, it's easy to spend an afternoon walking around the Plateau. St. Laurent Boulevard, St. Denis Street and Mount Royal Avenue are the main thoroughfares of the neighbourhood and frequently host sidewalk sales, street festivals and more. The neighbourhood is also the most densely populated area in all of Canada – a testament to its charm!
More than anything, the Plateau is full of great bars, cafés and restaurants. One of the many charms of the Plateau is its diversity, and this is reflected in the food offered in the neighbourhood. All the more reason to prepare a list of places to go. It includes several types of establishments and suggests addresses ranging from the most beautiful wine bar to the best sandwich to grab on the go.
Note that this list is not exhaustive, it simply highlights some good addresses if you are looking for a place to go out and have a bite to eat or grab a drink.
Looking for more gourmet recommendations in a specific neighbourhood in Montreal? You can also check out our lists of the best places to eat Downtown, in the Quartier des Spectacles and in Old Montreal.
Bon appétit!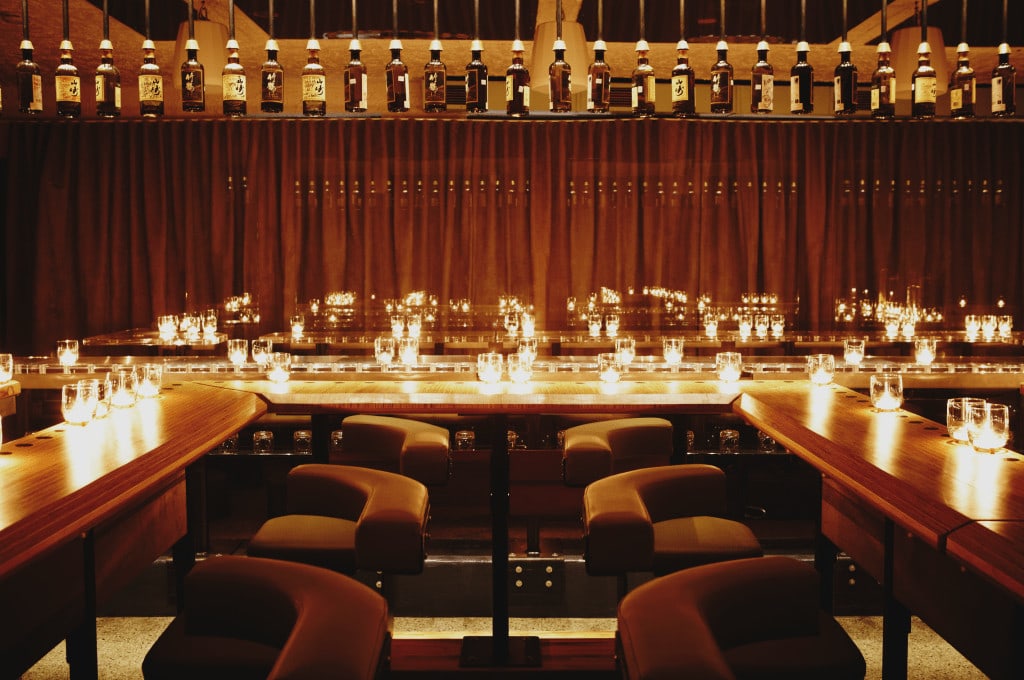 You wouldn't know from the outside, but Big in Japan Bar is one of the most beautiful bars in Montreal, and definitely one to add to your list! If you're looking for a place to spend a romantic evening, this is the bar for you. When you first walk in, you'll be impressed by the room illuminated by candlelight, lending the space a very intimate and warm atmosphere. Everything here is beautiful! On the drinks side, Big in Japan Bar offers a nice selection of whiskies, bourbons, cognacs, scotches, amaros, beers and sakes. The house also offers a superb cocktail list and a small but fine wine list (bubbles, whites and reds), both created by co-owner André.
4175 Boulevard Saint-Laurent
Montréal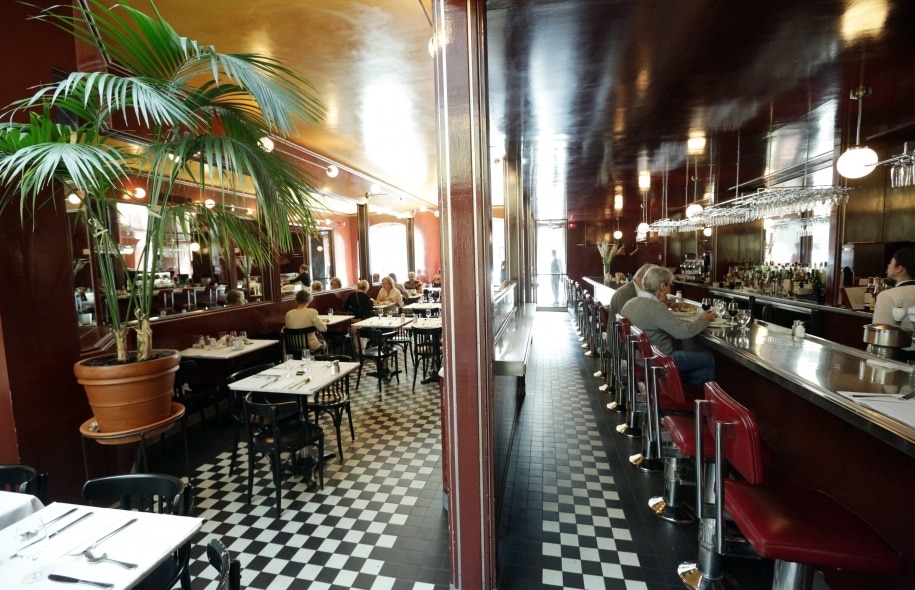 L'Express
L'Express is a staple of the Montreal dining scene and a true institution – it has been around since 1980! Everything about the restaurant, from the decor to the menu, is classic, which is part of the reason it has been so successful for so long. The interior was designed by the famous Montreal architect, the late Luc Laporte, whose many major projects are renowned in Montreal. The menu has remained virtually unchanged over the past 40 years and everything is homemade (except for the bread). From the pickles made twice a day to the signature sauces, the team at L'Express puts a lot of love and attention into everything that is served here. The particularly stylish and attentive service is also a model of its kind!
3927 Rue Saint-Denis
Montréal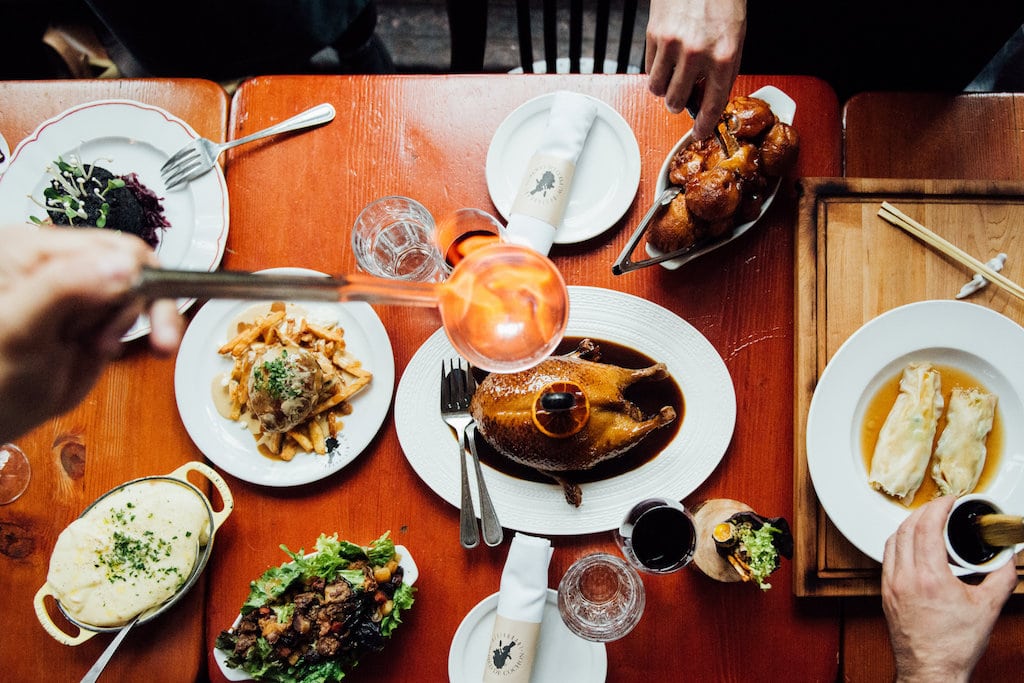 Au Pied de Cochon is the place to go when you want to taste delicious (and very) comforting Quebecois cuisine. This restaurant is one of the best in the city and a staple of the Montreal food scene! The atmosphere here is always very friendly and very festive. The house is the image of its owner: extreme, intense, generous and friendly. On the menu, you'll find creative dishes whose portions are often beyond comprehension. But the excess is sure to bring unforgettable evenings, whether from the sheer pleasure or from a liver crisis.
536 Avenue Duluth Est
Montréal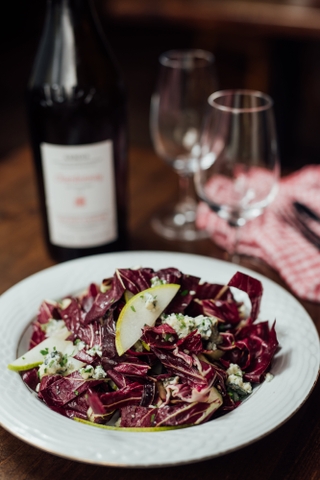 Maison Publique is one of the best English gastro-pub restaurants that has emerged in the heart of the Plateau Mont-Royal. The restaurant has been overflowing every night and every weekend since its opening. It is also one of the top 100 restaurants in Canada (!) Maison publique, from "public house", suits its name perfectly: it is one of the most popular gastronomic meeting places on the Plateau! The restaurant has an original and friendly decor with a large bar overlooking an open kitchen. The rest of the room is furnished with small tables. On the menu, you'll find many local and seasonal products. The kitchen offers minimally processed dishes and small plates to share. Maison Publique is a generous establishment that offers comforting dishes.
4720 Rue Marquette
Montréal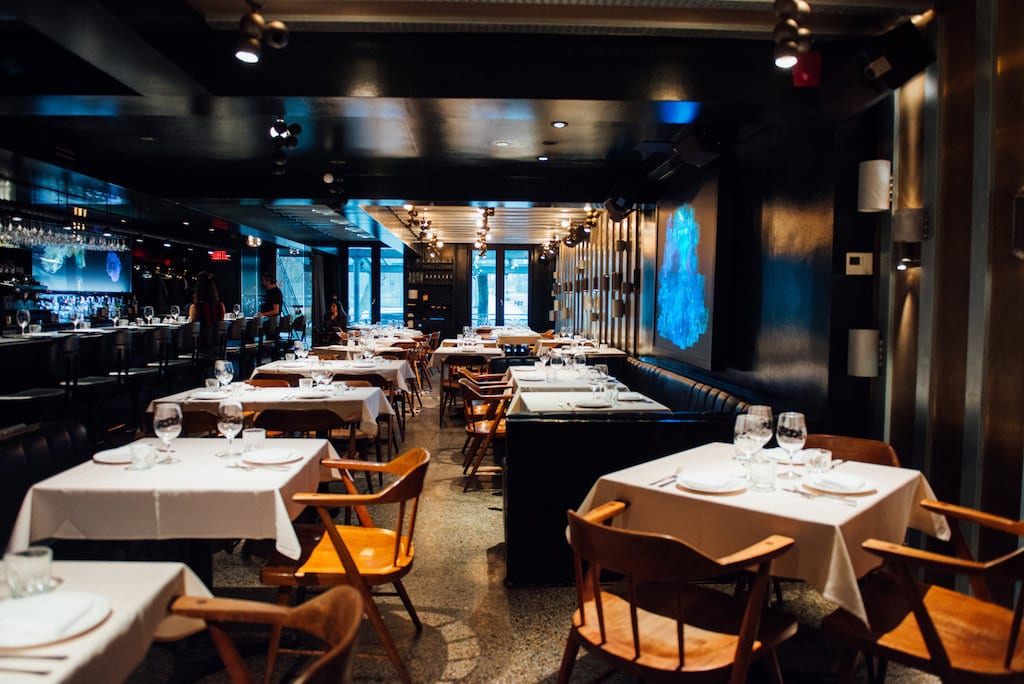 Le Filet is one of the best and most beautiful restaurants in Montreal and one of our favourites! The decor here is chic and original: inspired by the sea and its wonders, it reminds us of the shimmering water with its metallic highlights and its nautical themed works of art. Here, the service is paramount; the welcome is always courteous and friendly and each customer is treated with the utmost attention. With precision and application, the three-part menu – game, set and match – presents dishes inspired by the chef's Japanese origins and his training in French cuisine. It is a very personal creation of the chef, with original dishes and plates of rare finesse.
219 Avenue du Mont-Royal Ouest
Montréal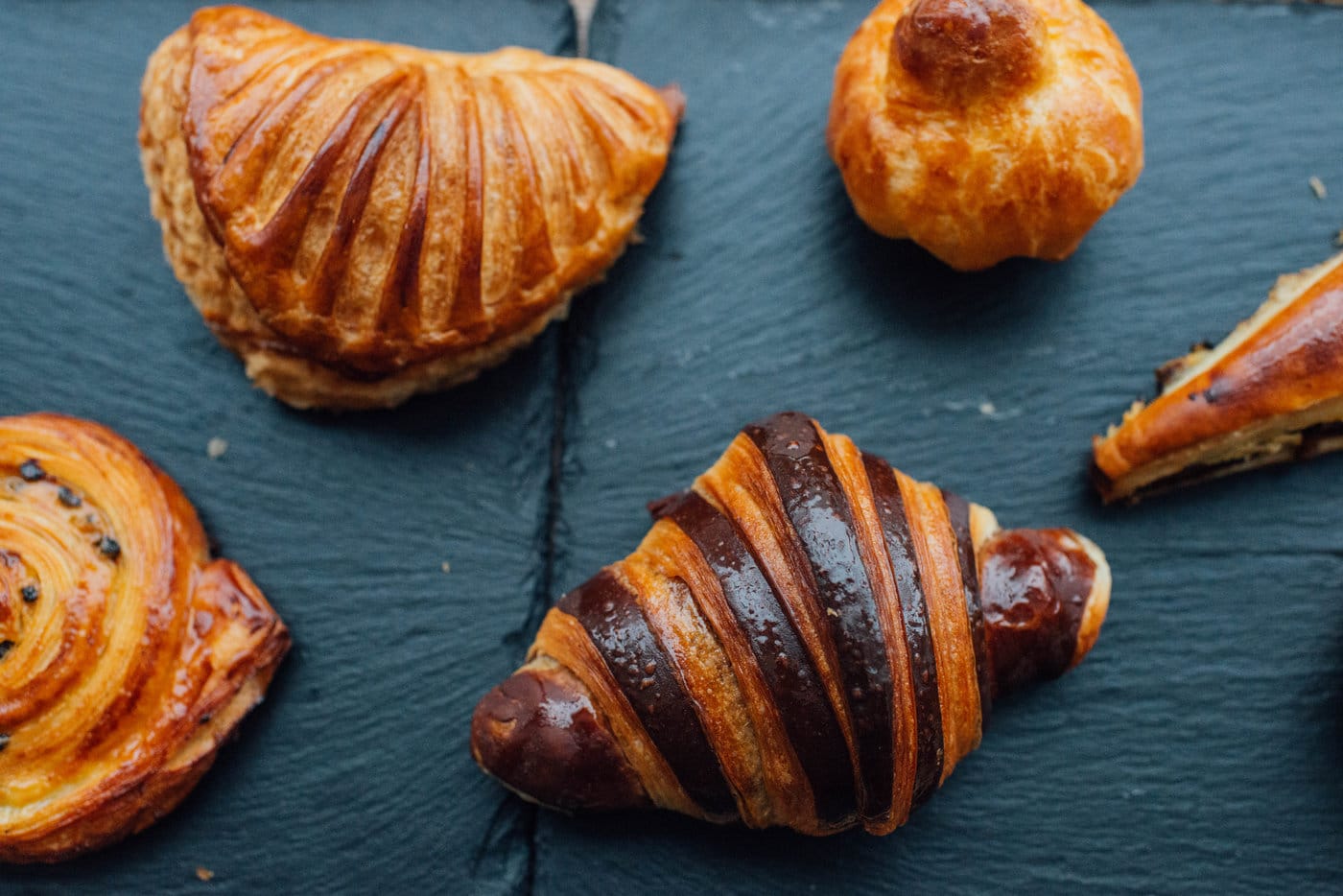 Co'Pains d'Abord consists of three artisanal bakeries that make fresh products with a lot of love! In their location on Rachel, they make some of the best pastries in town! Depending on the season and availability of products, you can savour cheese croissants as well as raisin, Quebec wild blueberry or raspberry danishes. However, all year long, the croissants and chocolatines keep the customers happy. On the counter, you'll find several pastries such as delicious lemon pies, flans, and more, as well as some fine food products. You can also enjoy one of their coffees with your baked goods, sourced from Toi, Moi & Café.
418 Rue Rachel Est
Montréal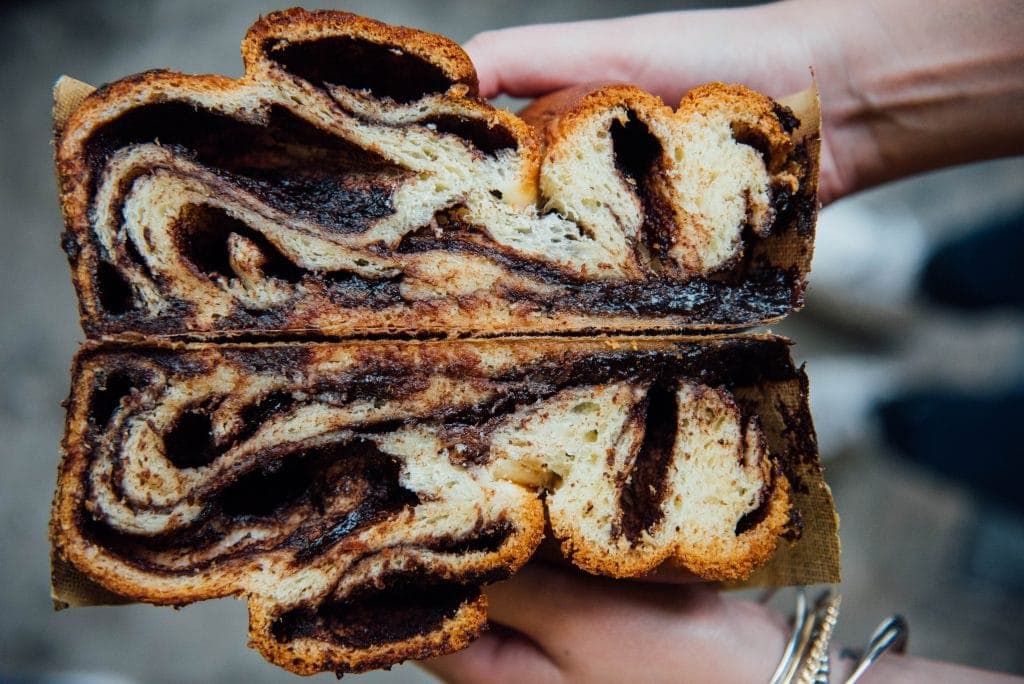 Another delicious bakery to check out on the Plateau, Hof Kelsten has some of the best croissants and breads in town. The space is relatively small, but they do have a few tables and seats. The decor is charming and understated, designed by the famous Zebulon Perron. Of course, the real stars here are the pastries! This amazing address offers a wide variety of products: sandwiches, soups, pains au chocolat, fresh biscotti and chocolate chip cookies. Please note that they also serve delicious breakfast and weekend brunch sandwiches.
4524 Boulevard Saint-Laurent
Montréal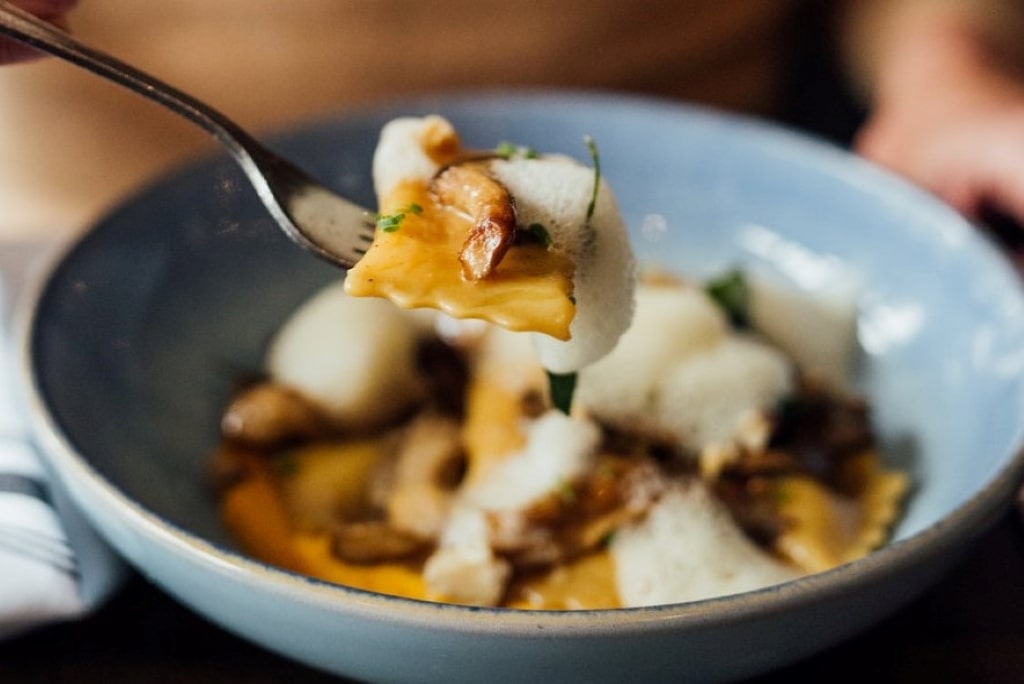 Although the initial goal was simply to be a good neighbourhood restaurant, Chez Victoire's reputation has spread beyond the Plateau and the clientele has become increasingly eclectic. The menus pay tribute to the flavours of Quebec with local and seasonal products. This also means that the menu changes every month, so you can try a new dish every time you visit! For night owls, Chez Victoire offers a late night menu from 10pm to midnight, including an appetizer, main course and dessert. Beautiful presentations, incredible service and delicious food add up to a most enjoyable meal. The wine list includes mostly natural, organic and biodynamic bottles, plus some American and Italian classics. Chez Victoire strikes a perfect balance between elegance and comfort.
1453 Avenue du Mont-Royal Est
Montréal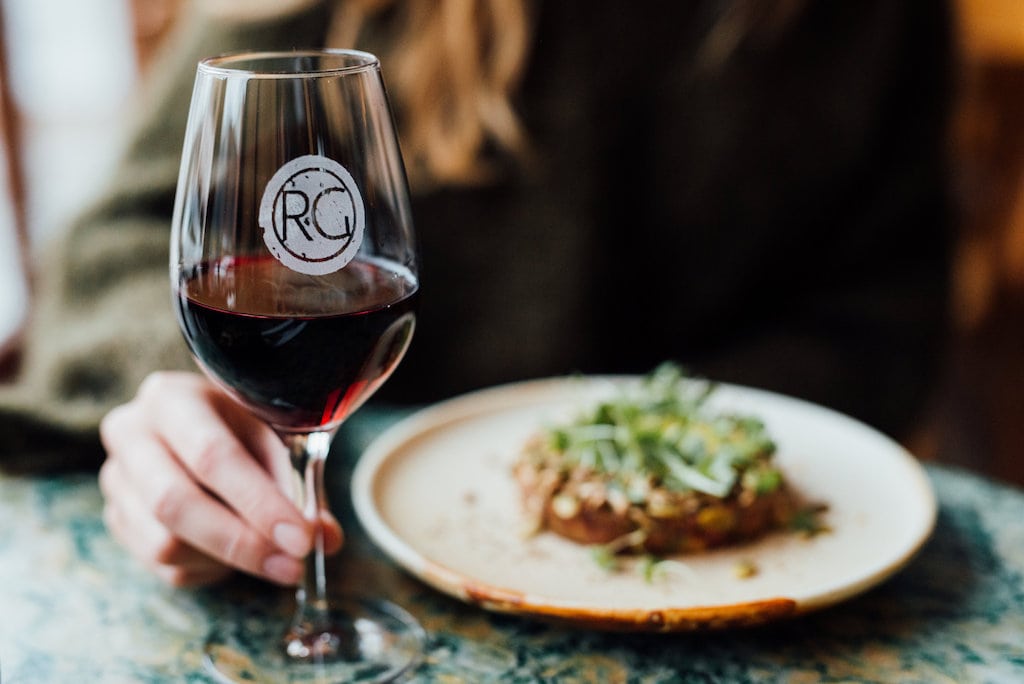 Open since March, 2015, Rouge-Gorge is a staple wine bar on the Plateau when you want a glass of wine in a warm atmosphere. It's a pleasant and unpretentious place that simply promotes the good pleasures of the table and invites you to return! In the kitchen, Chef André Médina concocts small delicacies with his seasonal menu. Here, we savour delicious small portions, pleasant to share so that the wine doesn't go to our heads. Whether it's for a quick bite to eat with a glass of wine or to satisfy the hungriest of appetites, the house will meet your expectations and keep you full until late at night!
1234 Avenue du Mont-Royal Est
Montréal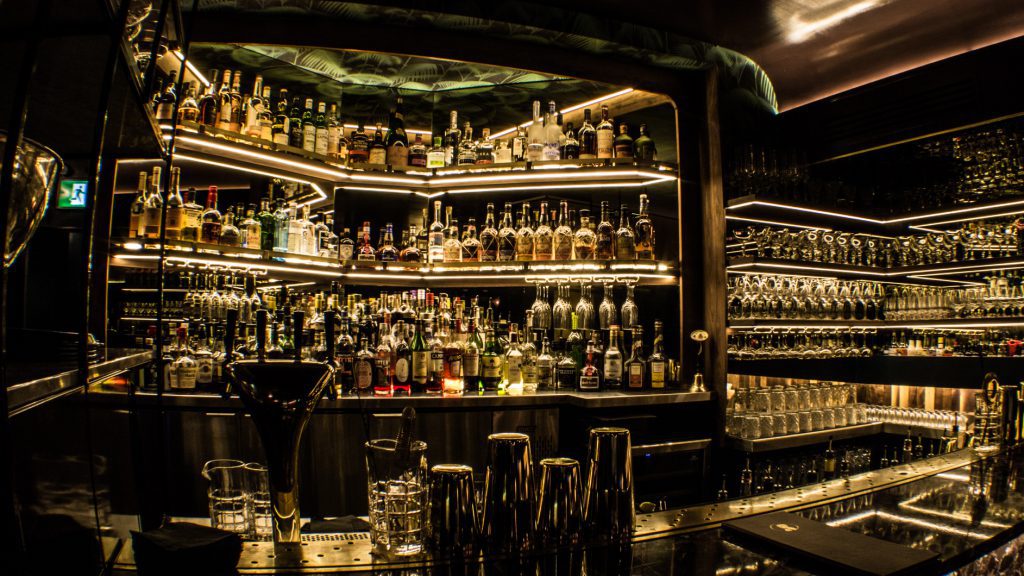 Bar Royal is the hidden bar of Rouge-Gorge! Just like the latter, the address is charming and we drink very well here. Even if the two bars are owned by the same owners and in the same building, they are very different. Both spaces have their own personality and identity. If Rouge-Gorge is more wine bar, clear, and open, Bar Royal is more intimate, underground, mysterious, and sexy. The atmosphere of Bar Royal is pleasant, warm, intimate and conducive to festivities. As far as drinks are concerned, Bar Royal is more known for its cocktails. There also have a few good bottles of wine on offer, including about thirty bubbles available by the bottle (!), as well as some reds and whites. And to snack, the bar proposes a few small bites.
1232 Avenue du Mont-Royal Est
Montréal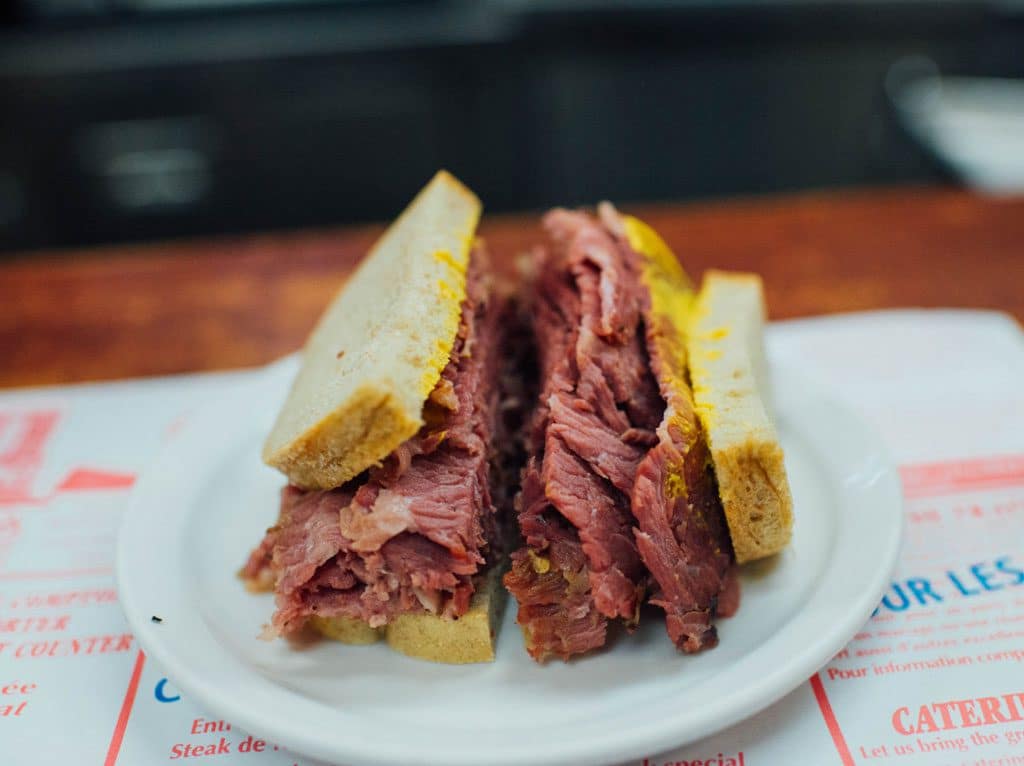 Schwartz's is a Montreal institution and staple that has been offering some of the best smoked meat in town since 1928! If you've ever looked at recommendations of things to do in Montreal, you've probably heard of Schwartz's Deli. Customers from all over the world come here to enjoy smoked meat sandwiches. It's the end product of a 14-day process, which begins with curing the meat for 13 days. After curing, the meat is smoked for 8 to 9 hours in Schwartz's own brick smoker – with its 90 years of flavour – then steamed for three hours. After this lengthy process, the meat is thinly sliced and ready to be enjoyed, preferably in sandwich form. You don't come here for the particularly charming decor, but to enjoy one of the most impressive sandwiches in Montreal.
3895 Boulevard Saint-Laurent
Montréal
See on map
4175 Boulevard Saint-Laurent Montréal H2W 1Y7
3927 Rue Saint-Denis Montréal H2W 2M4
536 Avenue Duluth Est Montréal H2L 1A9
4720 Rue Marquette Montréal H2J 3Y6
219 Avenue du Mont-Royal Ouest Montréal H2T 2T2
418 Rue Rachel Est Montréal H2J 2G7
4524 Boulevard Saint-Laurent Montréal H2T 1R4
1453 Avenue du Mont-Royal Est Montréal H2J 1Z1
1234 Avenue du Mont-Royal Est Montréal H2J 1Y1
1232 Avenue du Mont-Royal Est Montréal H2J 1Y1
3895 Boulevard Saint-Laurent Montréal H2W 1X9