Byblos' Feta Omelette: The secret recipe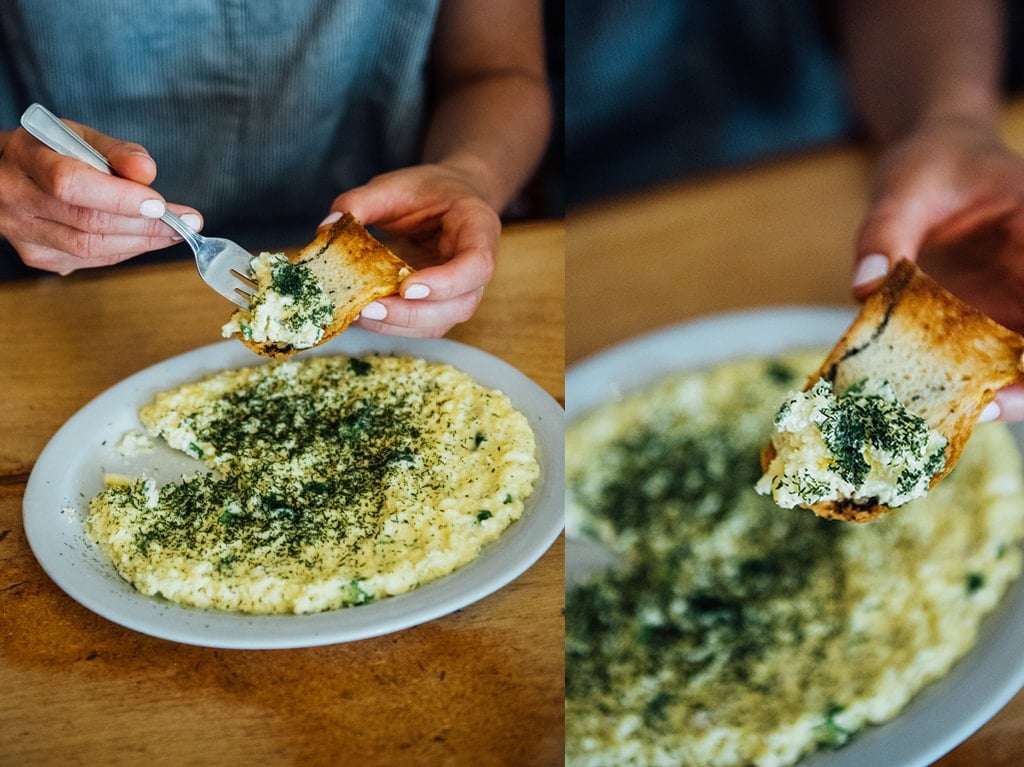 Byblos' feta omelette has garnered many devotees. Located for decades on Laurier Street East, Byblos Le Petit Café has become a sort of exotic oasis in the heart of the Plateau. The decor is very Iranian, the dishes are just as Iranian – including the famous feta omelette – and the traditional family cuisine offers many tasty proposals. Héméla, who founded the establishment, brought this recipe from her native Iran. Byblos' feta omelette has always been a favourite breakfast dish and has always been a favourite with many food lovers.
Byblos' irresistible feta omelette
Serves: 4
Preparation: 5 minutes
Cooking: 4 minutes

Ingredients
400 g double cream feta cheese
1 spoonful melted butter
8 large eggs
4 spoonfuls of finely chopped green onions
Dried dill (to taste)
Method
Feta preparation
Since feta is often too salty, it should be placed in a cold water bath for at least one day.
If the feta is still a little too salty for your taste, put it in a new cold water bath.
Omelette preparation
In a frying pan, crumble the feta and melt it with the butter.
Once the feta has melted, add the green onions and the eggs.
Mix well until the eggs are cooked to the desired consistency. Season with salt and pepper.
Sprinkle with dried dill and serve.