Where To Eat and Drink In Verdun: Our suggestions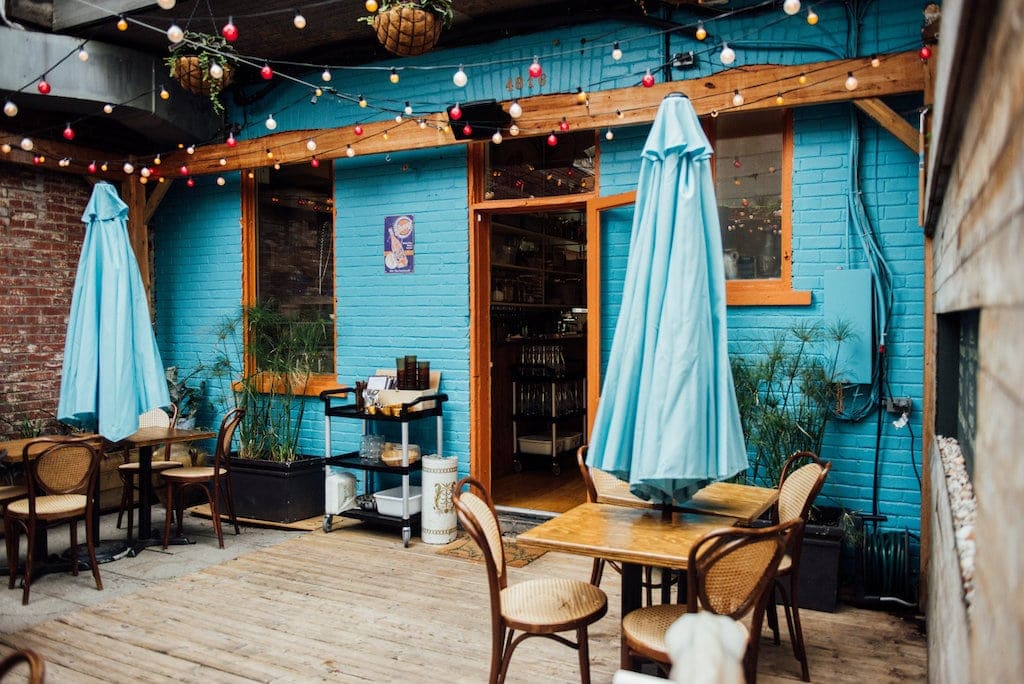 Where To Eat and Drink In Verdun: Our suggestions
Verdun is a beautiful neighborhood in Montreal. Nestled between Nun's Island, Saint-Henri and Pointe-Saint-Charles, it's still a slightly under-the-radar neighbourhood that deserves exploration. Whether for its proximity to the river, its many parks, or the famous Wellington Parkway, we love Verdun. It's a great place in which to take a walk and feel removed from the hustle and bustle of the city. At TASTET, what we like most about Verdun are all the great places to eat! Verdun is full of some of the city's best hidden gems, chock full of excellent bars, restaurants and cafes –– eating well in Verdun is easy. Verdun is less crowded than downtown and just as good and we love it's family-friendly residential vibe. Walking along the park by the river and LaSalle Boulevard, there's a beautiful view of Nun's Island and the South Shore in the distance.
We're always being asked to share our favorite spots by neighborhood, so we've rounded up our favourites in Verdun. We believe they're worthy of checking out whether you're from the neighborhood or not.
If you feel like trying out some spots elsewhere in the city, we also have lists of the best places to eat in Pointe-Saint-Charles, Mile Ex and Little Italy.
Without further ado, here's our list of the best places, according to us, to eat and drink in Verdun. Bon appétit!
Adapted to English by Clay Sandhu.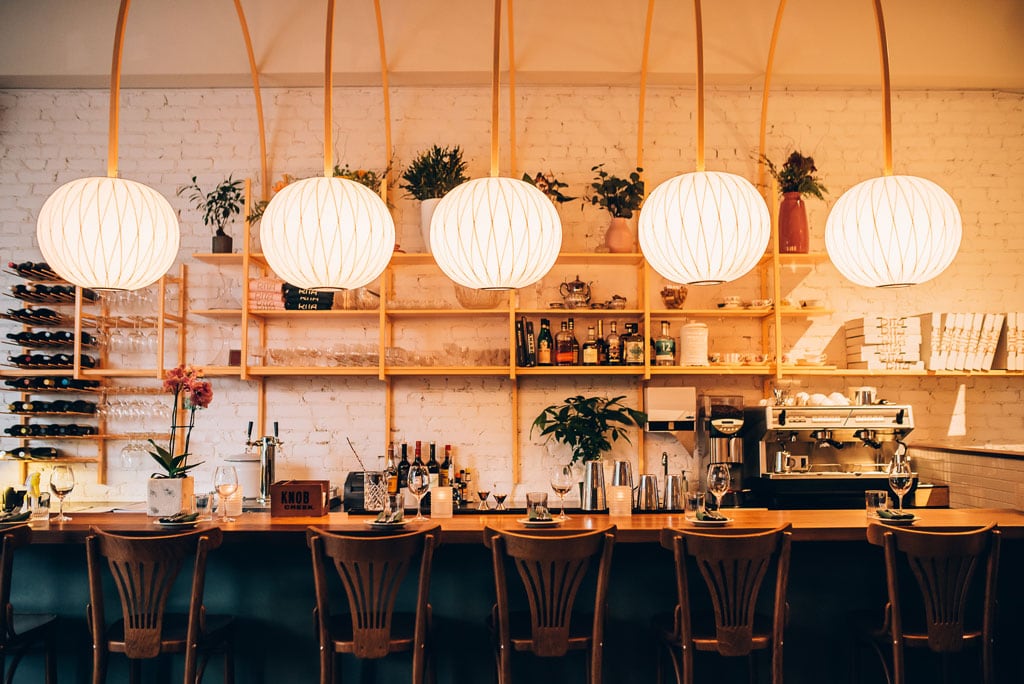 Restaurant Rita serves delicious Italian cuisine by way of the seasonal offerings of Québec. Entering the dining room for dinner you can't help but be wooed by the lanterns suspended above the bar by large wooden hoops that bathe the room in a warm yellow-orange light. The restaurant's concept is based on chef Joey d'Alleva's family heritage drawing inspiration from the recipes his grandmother brought over from Italy. d'Alleva preserves the traditions of Italy in his grandmother's recipes adding only the slightest personal touch to create simple and delicious dishes. The cuisine at Rita can be summed up like this: freshness, simplicity and generosity. Rita's menu changes frequently, depending on d'Alleva's inspiration, but also based on the seasonal availability of local products. The menu is concise and well executed, always including a few pizza options, three pasta dishes and one or two choices of meat and fish.
3681 Rue Wellington
Montréal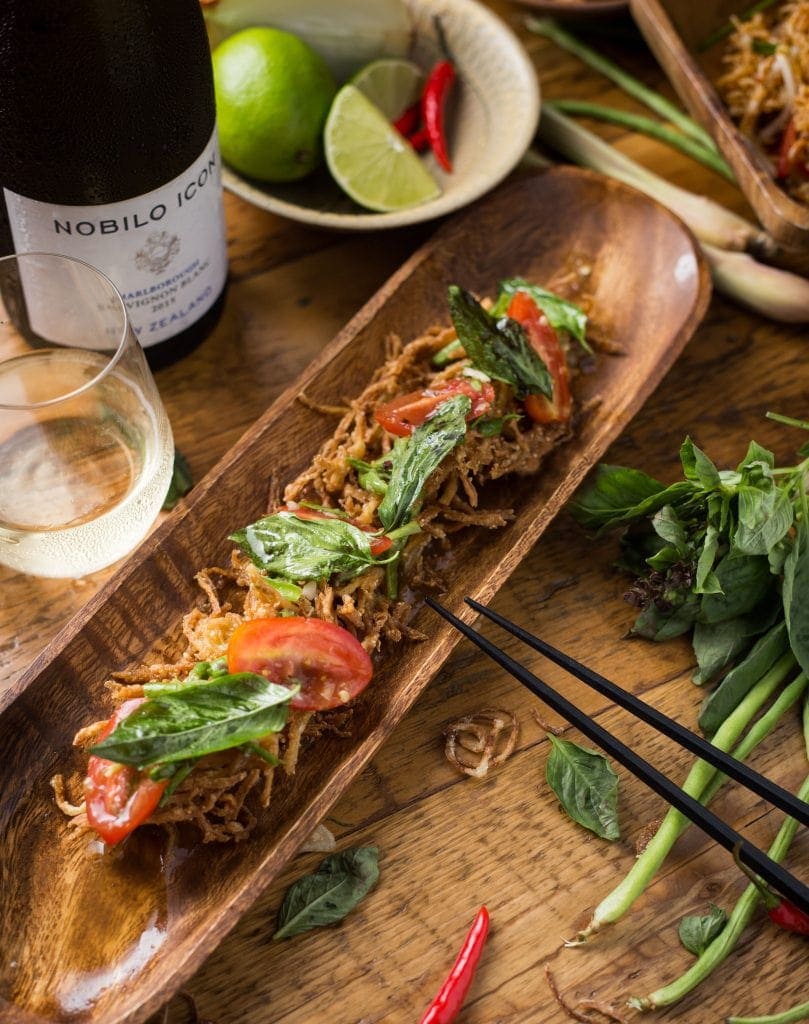 Les Street Monkeys is an amazing restaurant celebrating the cuisine and flavours of Cambodia! As one of the few Cambodian restaurants in town, it's easily one of the best places to discover and enjoy excellent Cambodian street food. For the uninitiated, Cambodian street food includes amazing (and not so unfamiliar) pork spring rolls, papaya salad, beef laab, stuffed chicken wings, shrimp ceviche, amok fish, etc.  All dishes are snack-sized and priced between $6 and $18. We have a particular fondness for the Khmer beef skewers, chicken skewers, amok fish and beef teuk prahok. It's the perfect spot for a date or a group dinner. A must try!
3625 Rue Wellington
Montréal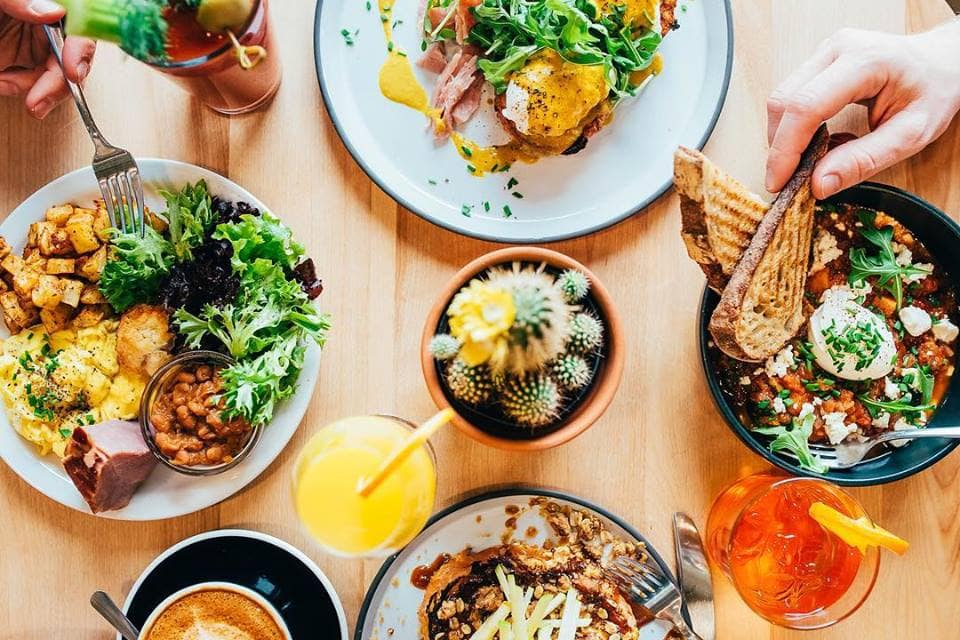 Station W is a charming café on Wellington Street. In 2013, when Station W opened there were hardly any coffee shops on Wellington. Flash forward to today and Station W is one of the neighbourhood's best third-wave cafés offering amazing coffee from Montreal based roaster  Kittel and valuable information on the origin of the coffee beans and the way in which they were processed. Additionally, this sweet little café stands out for its excellent food like their famous grilled cheese or fresh pastries. On weekends, Station W serves a tempting brunch menu that includes a lemon waffle with smoked salmon, a classic breakfast plate (egg, ham, homemade baked beans, scone, potato and salad) and poached eggs with homemade ham on a goat cheese and lemon fritter. We love it!  
3852 Rue Wellington
Montréal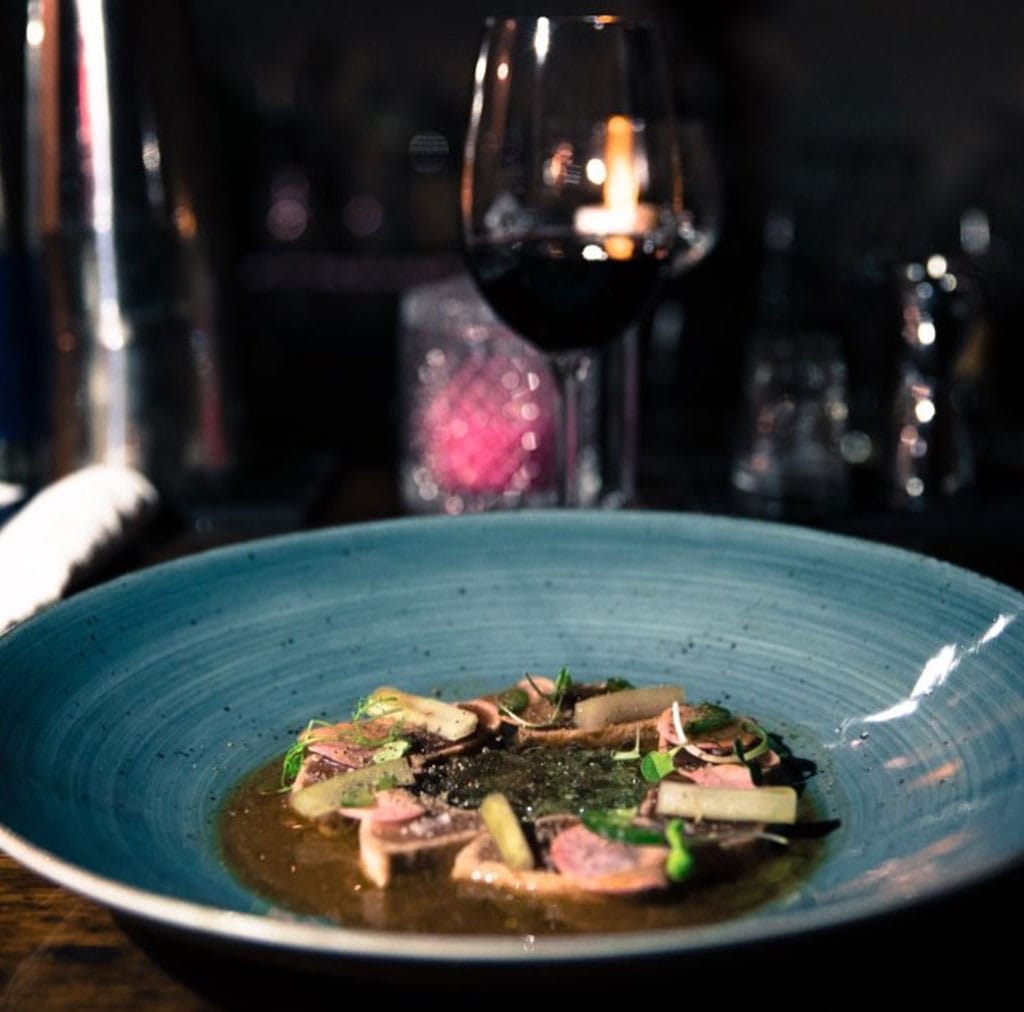 Pigor
Pigor is easily one of the neighborhood's best French bistros. Making itself comfortably at home on Wellington Street the bistro offers a classic but compelling menu served in a very friendly space. The idea behind Pigor was to offer the neighbourhood a great French bistro, but one steeped in local flavour. When you enter Pigor, you'll find yourself in a warm and cozy atmosphere. In the kitchen, you'll find Sidney Gordon and Gauthier Mauries –– two chefs with bags of restaurant experience –– experience that includes time spent by Gordon in Michelin starred restaurants in France and Japan. Together, Gordon and Mauries prepare a menu at Pigor which includes influences from both France and Japan all while working with local ingredients. Pigor is a wonderful place in which to enjoy an evening full of flavor.
3780 Rue Wellington
Montréal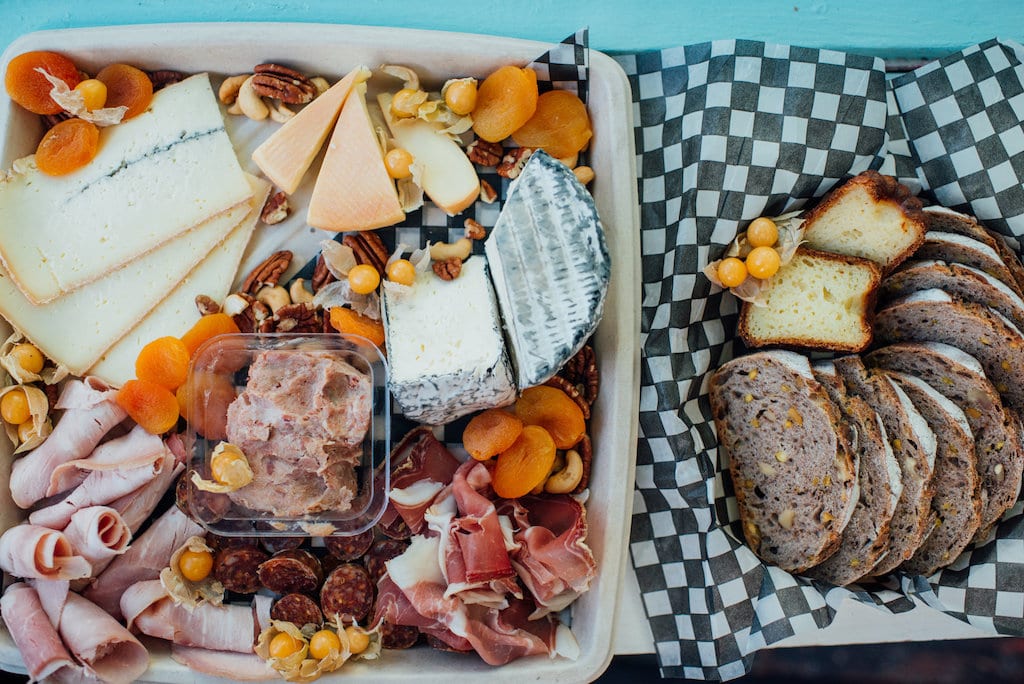 A landmark in the borough of Verdun, this gourmet grocer specializes in fresh, local products, with a penchant for cheeses, charcuterie and delicious homemade pastries. Owner Christel Henssen established herself in Verdun more than ten years ago. At the time, Verdun's food scene was limited to say the least, and there certainly weren't any places selling fine, artisanal products. That's how Fromagerie Copette was born. At Copette you'll find a wide variety of delicious ready-to-eat take-out dishes, homemade quiches, deli sandwiches and fresh salads. Of course, you'll also find an excellent selection of high quality cheeses and charcuterie. Copette also sells bread and pastries from Boulangerie Arhoma, as well as many delicious homemade pastries, including one of the best scones in Montreal!
4650 Rue Wellington
Montréal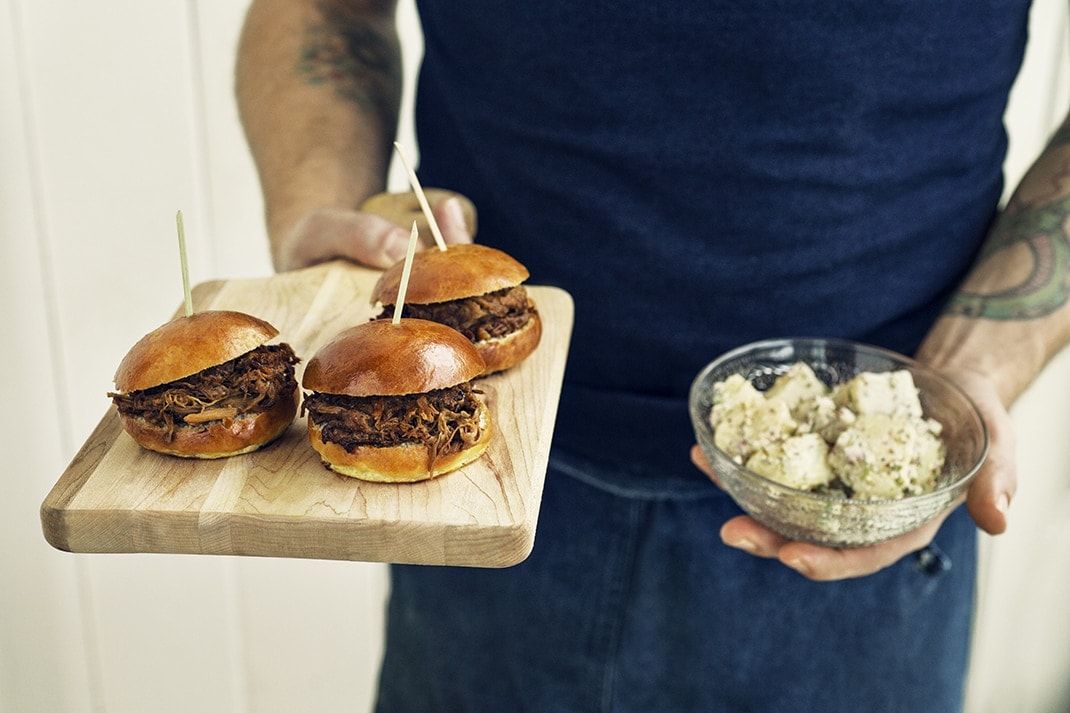 Palco is a neighborhood bar that also happens to serve great food. The bar is meant to be a reflection of Verdun, serving as a meeting place for emerging artists, "A place of exchanges and celebration with a finely-upholstered decor." The clientele of Bar Palco is rather eclectic, but one feels there is shared enjoyment of good food and drink. Chef Valérie Doucet (ex Auberge Saint Gabriel) has prepared a concise and pleasant menu with something for everyone. The menu includes several vegetarian dishes, plenty of vegan options, a very tasty burger with smoked cheddar and a couple of salty snacks that help keep your buzz at bay, like the nachos or a homemade roasted potato poutine. Bar Palco's cocktail menu, created by chief bartender Tony Thémiot, is undeniably among the best in town. All that said, what we love most about Bar Palco is the relaxed and festive atmosphere that resonates in the space. Palco ticks all the boxes for a great bar: the beer is good, the food is delicious and the prices are fair. If you live in Verdun or are just passing through why not stop by for a drink.
4019 Rue Wellington
Montréal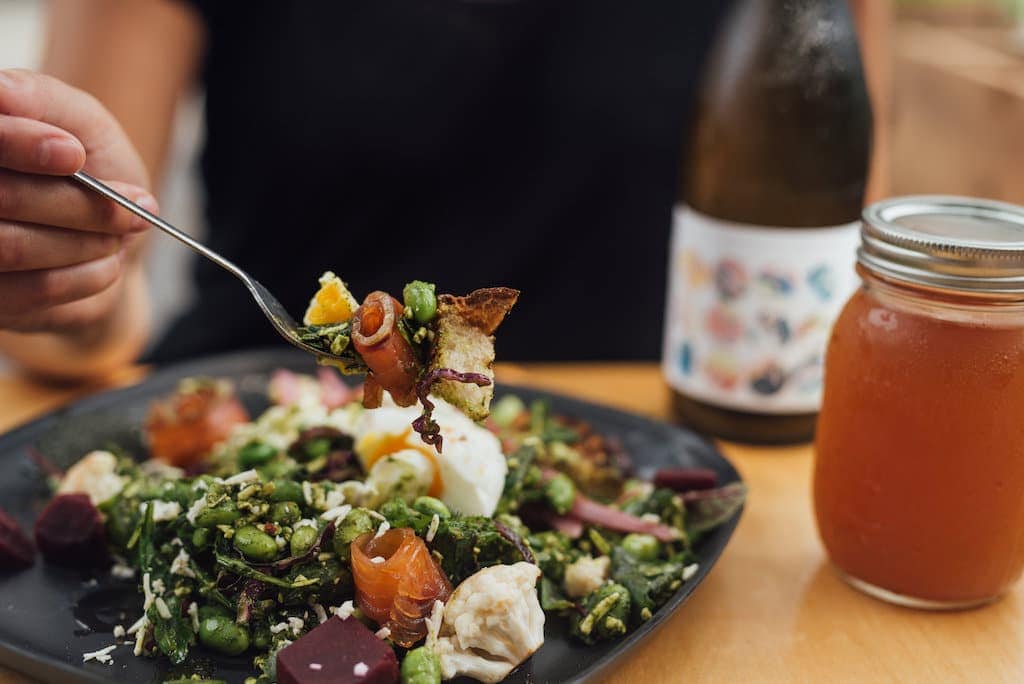 Well
Restaurant Well serves up comfort and generosity in a warm and friendly atmosphere. The chef has created a wonderfully diverse and satisfying menu full of rich and delicious dishes. Well strictly serves brunch but oh, what a brunch! Choose from a dozen dishes, including the deliciously decadent poutine with bacon or ham, a sunny-side-up egg with pickles or the salmon gravlax with edamame served with arugula and a poached egg. The bacon and ricotta pancake is a fan favorite. Well serves brunch seven days a week but it especially draws a crowd on weekends but don't stress, It's worth the wait.
4567 Rue Wellington
Montréal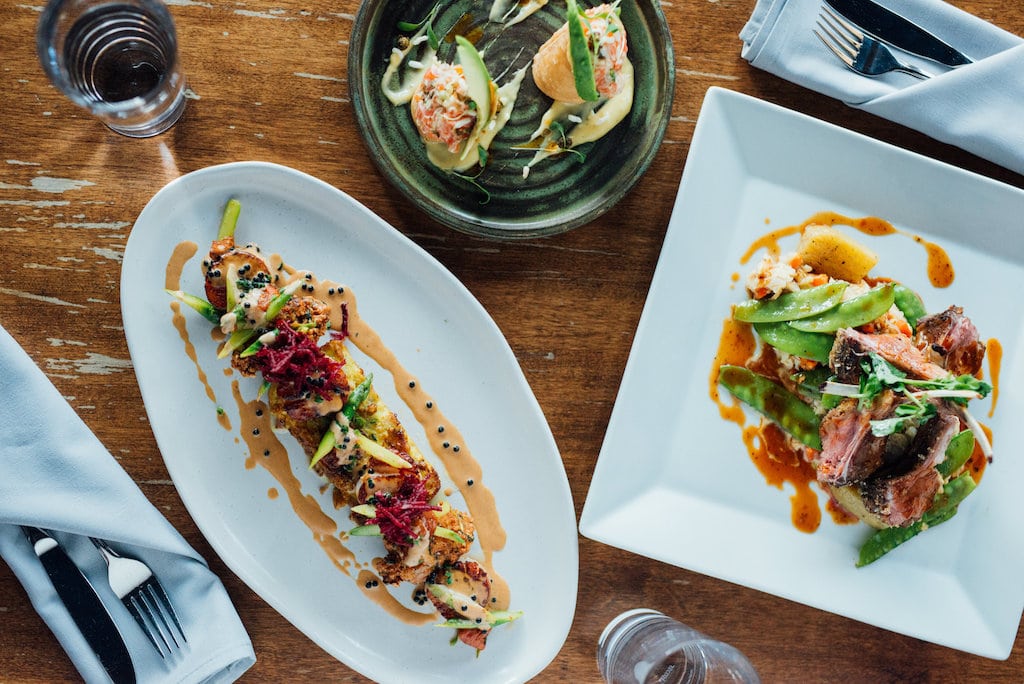 Chez BOSS & fils is one of the best restaurants in Verdun.  The concept is simple, Chez BOSS offers customers a unique and rustic dining experience with cuisine that combines medditerrenean and asian influences and pairs it with good wine and a festive atmosphere. The menu draws inspiration from all over the world but roots itself firmly in Québec by championing local seasonal ingredients. Everything at Chez Boss is well executed, of the highest quality and served in generous portions.
3610 Rue Wellington
Montréal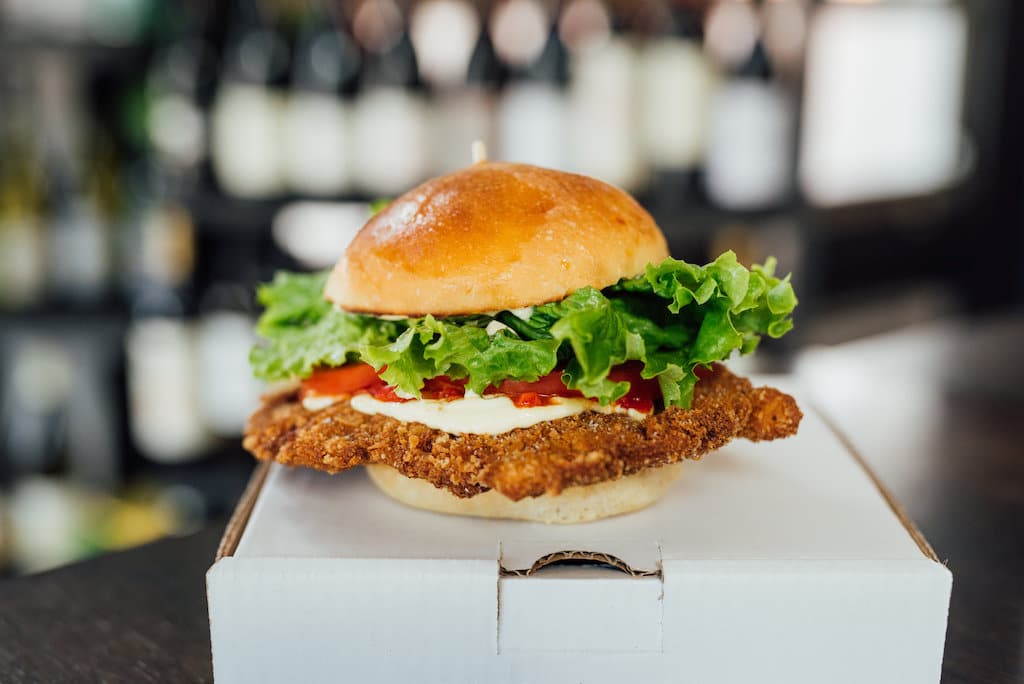 Beba, ah Beba! It's one of our favourite restaurants in the city and one the few Argentinean restaurants in town. Behind the project are the two the two Schor brothers, Pablo and Ari, the latter of which was the long-time chef of Liverpool House. Drawing on the Italian and Spanish influences of Argentinean cuisine combined with a personal cooking style refined by many years behind the Liverpool house stoves, Beba is a exceptional culinary destination tucked away on rue Éthel.
3900 Rue Éthel
Montréal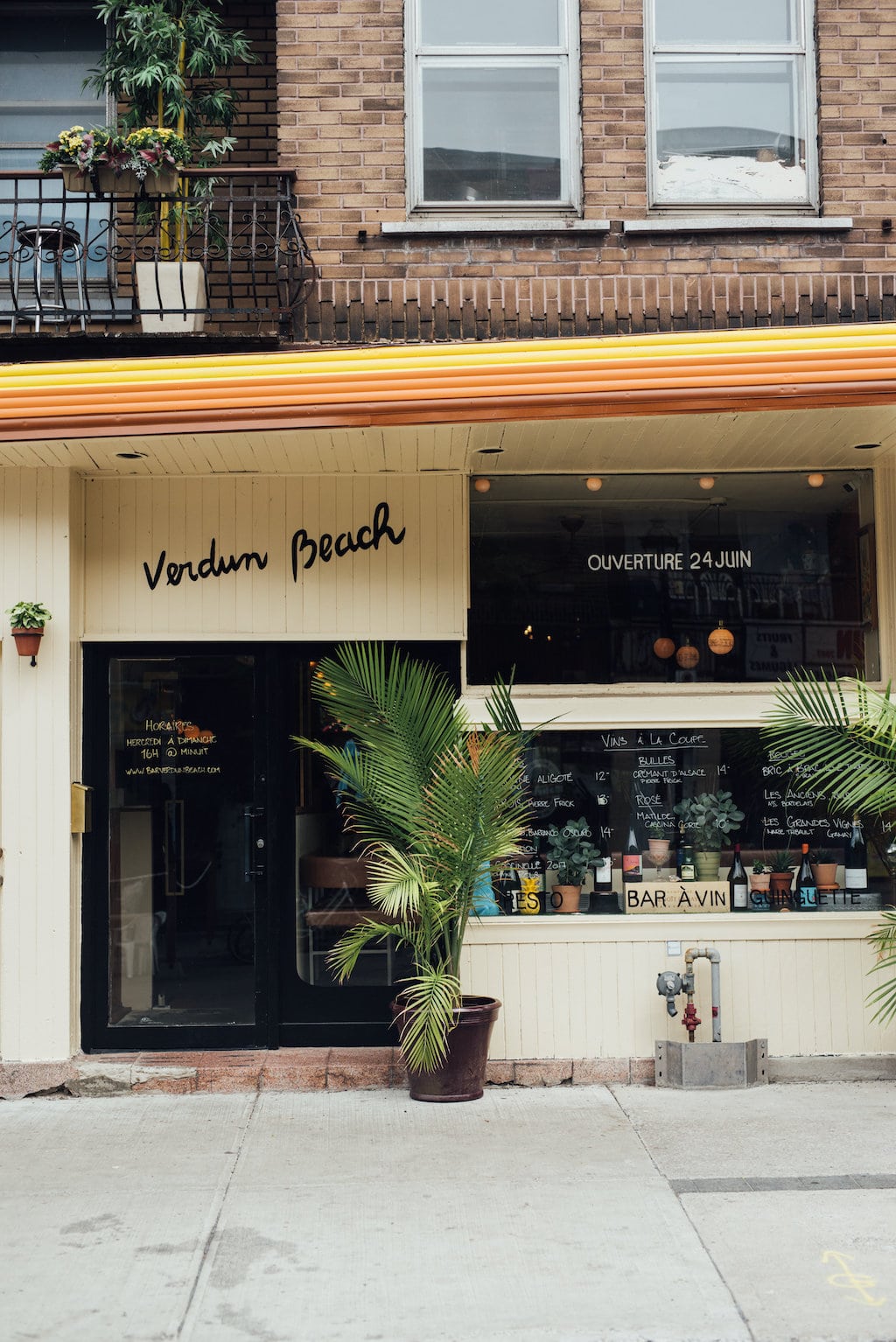 Freshly opened on June 24th, Verdun Beach is our new favorite spot in the neighborhood! Choosing to explore a seldom-seen bar concept in Montreal, Verdun Beach is opened as the city's first guinguette, a bar style from the Belle Époque where you can drink well, eat well and dance to your heart's content (you know… after the pandemic).
4816 Rue Wellington
Montréal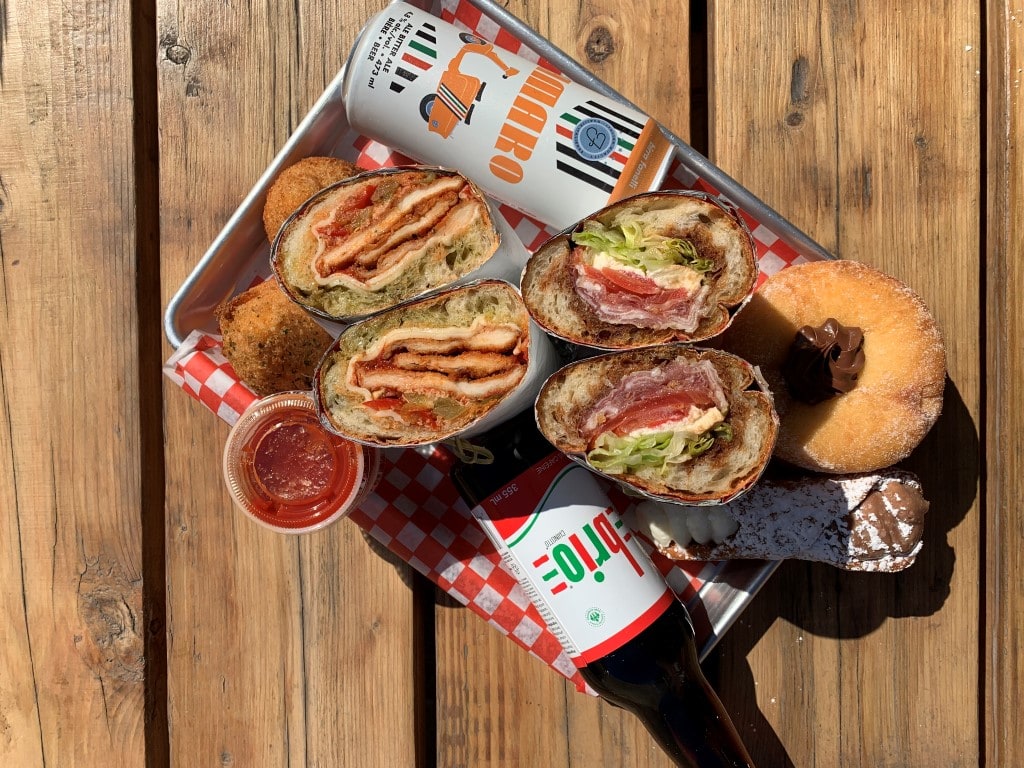 Bossa est un comptoir italien où on déguste des sandwichs décadents, parmi les meilleurs en ville. On craque pour leur sandwich au poulet parmesan ou pour l'impressionnant Philly Hoagie. Attention, les portions sont gourmandes et généreuses! Outre les sandwichs, la place offre aussi une sélection de plats de pâtes, de salades fraîches et de pâtisseries typiquement italiennes… Tout le nécessaire pour un repas savoureux, à déguster au bord du fleuve, situé tout près. Ne vous laissez pas décourager par la file d'attente qui s'étire devant la petite enseigne de la rue Wellington: Bossa en vaut amplement la peine!
4354 Rue Wellington
Montréal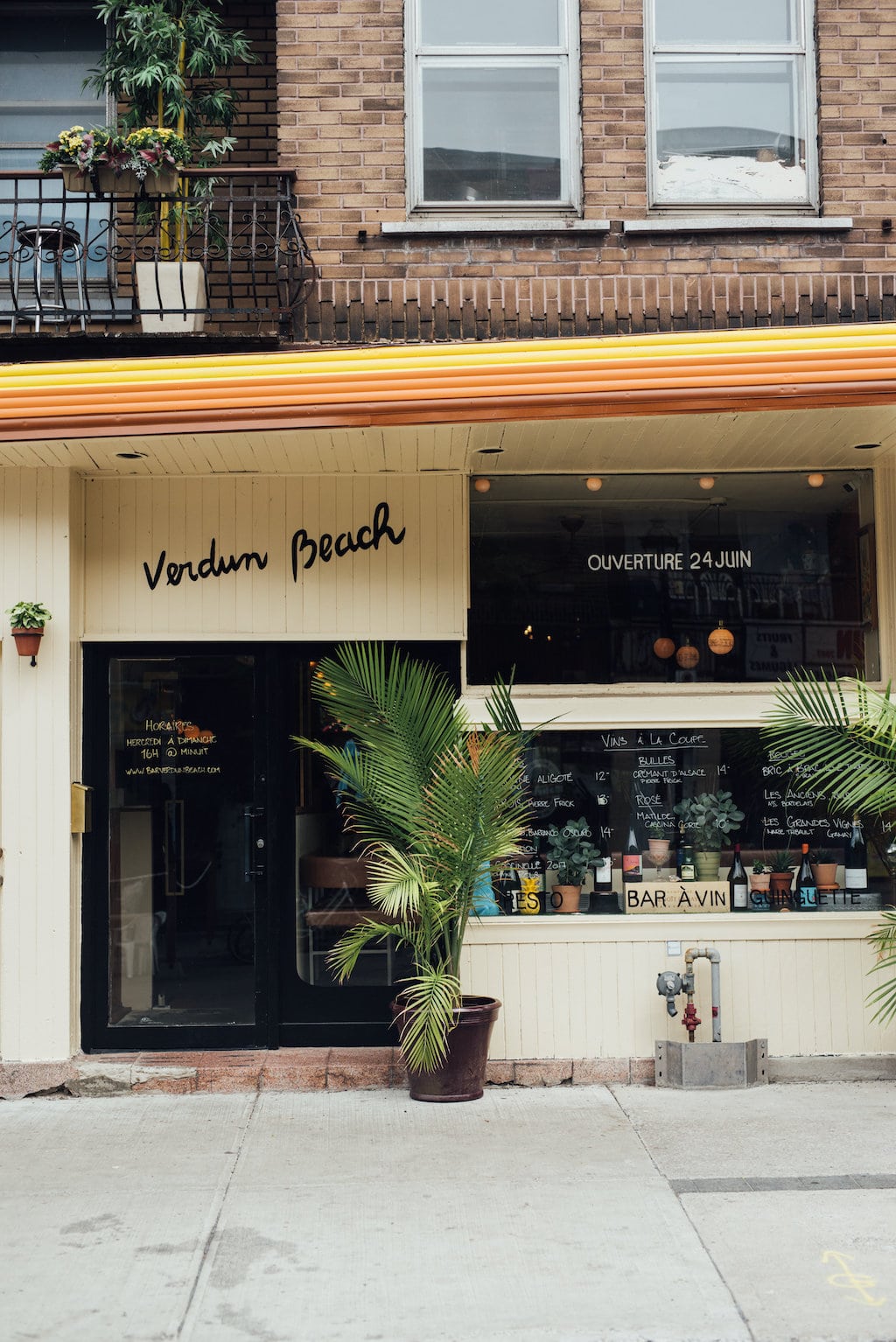 Verdun Beach est une charmante buvette où boire d'excellents vins nature et déguster de savoureux petits plats à partager. Amenez des huîtres et du vin blanc, la soirée ne fait que commencer! On s'y rend en toutes saisons pour l'ambiance festive, le service attentionné et pour profiter de la terrasse chauffée, une des plus belles en ville. Cheers!
4816 Rue Wellington
Montréal
See on map
3681 Rue Wellington Montréal H4G 1V1
3625 Rue Wellington Montréal H4G 1T9
3852 Rue Wellington Montréal H4G 1V2
3780 Rue Wellington Montréal H4G 1V2
4650 Rue Wellington Montréal H4G 1W9
4019 Rue Wellington Montréal H4G 1V6
4567 Rue Wellington Montréal H4G 1W8
3610 Rue Wellington Montréal H4G 1T6
3900 Rue Éthel Montréal H4G 1S4
4816 Rue Wellington Montréal H4G 1X4
4354 Rue Wellington Montréal H4G 1W4
4816 Rue Wellington Montréal H4G 1X4