Satu Lagi: Delicious Indo-Malaysian cuisine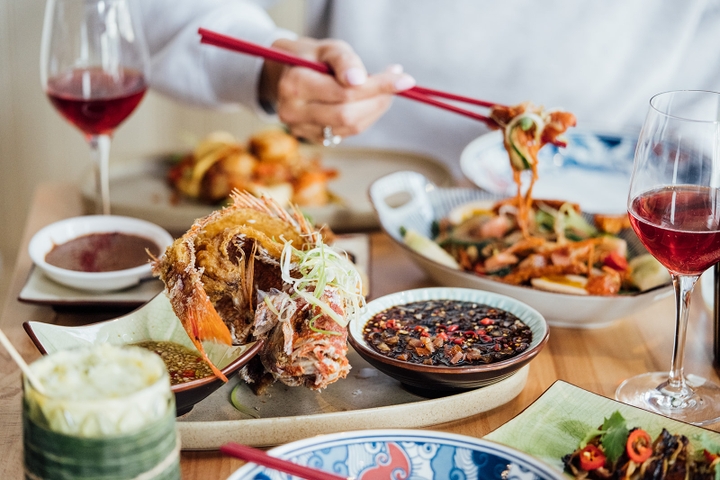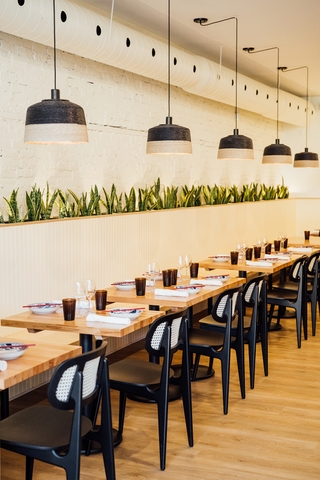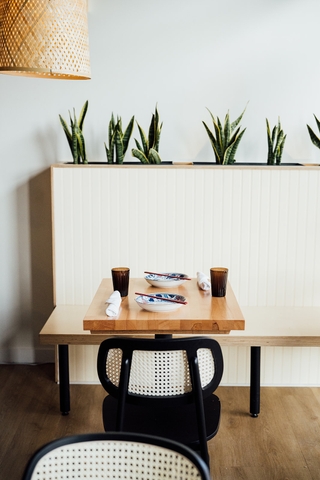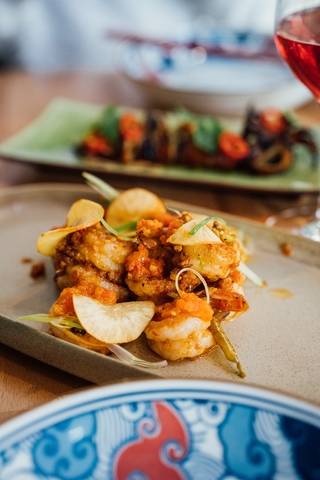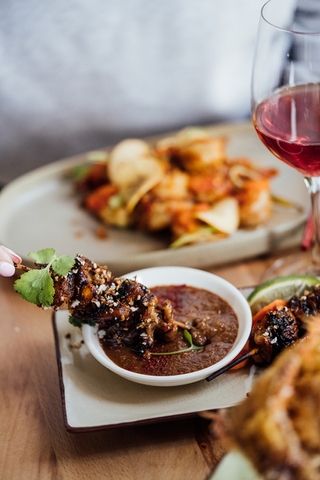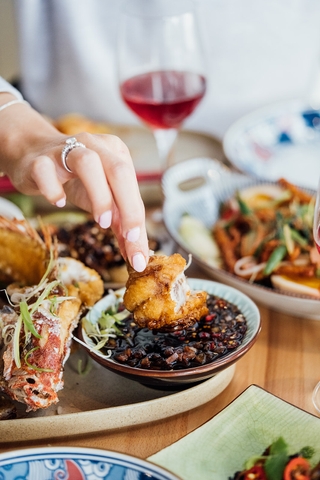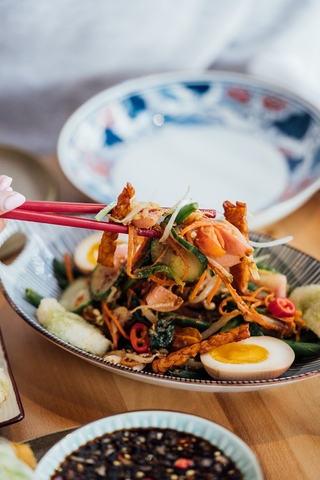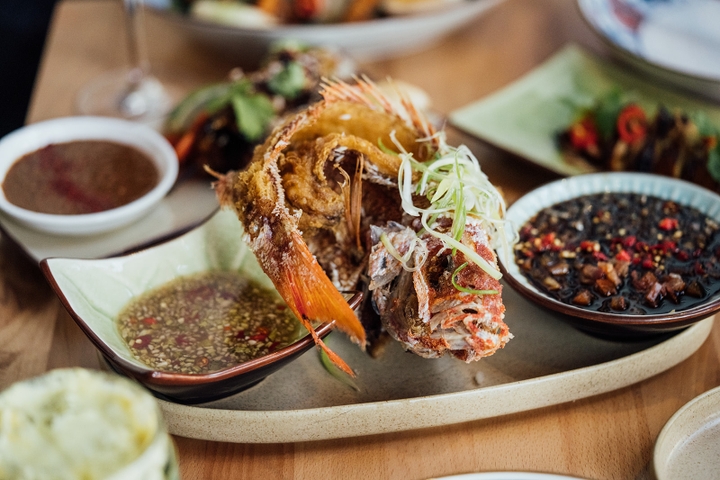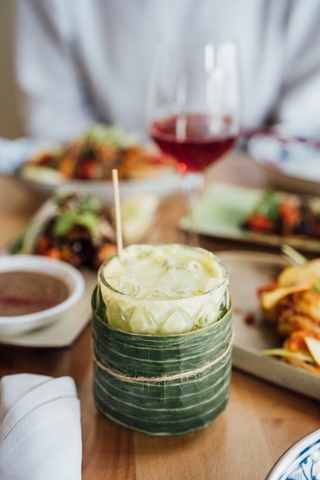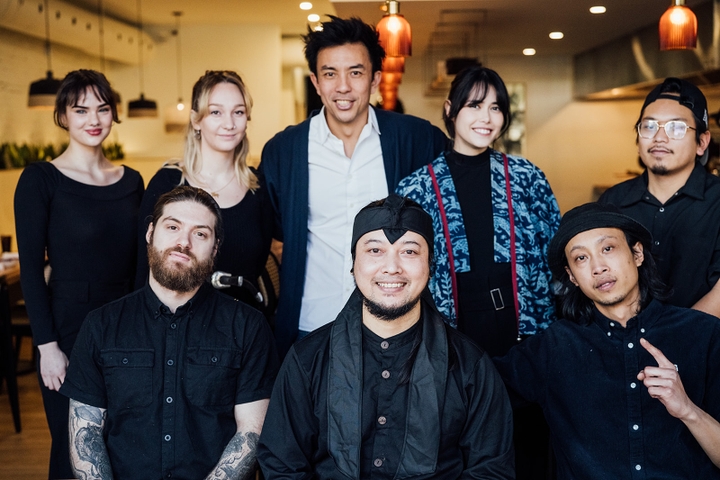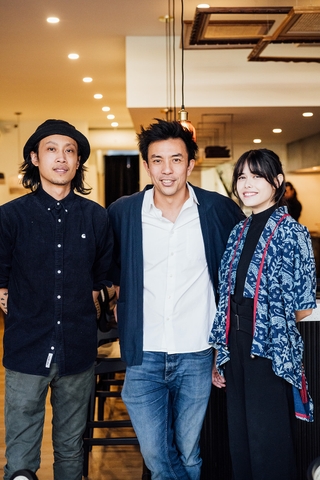 Satu Lagi

Monday: Closed
Tuesday: 5:00 – 10:30 PM
Wednesday: 5:00 – 10:30 PM
Thursday: 5:00 – 10:30 PM
Friday: 5:00 – 11:30 PM
Saturday: 11:30 AM – 11:30 PM
Sunday: 11:30 AM – 10:30 PM


Owner(s) Kevin Larken
Chef(s) Jérôme Villarasa
Opened 2023

Accepts mastercard, visa, cash, debit
50 Seats
Accepts groups
A brand-new Asian and gluten-free restaurant opened on February 15 in the heart of the Plateau-Mont-Royal, and it's already a neighbourhood favourite. Satu Lagi is a project by Kevin Larken, also behind the restaurant Krapow, which transports us directly to the streets of Bali.
Satu Lagi is an Indonesian expression that means "once again". It is often used to order a second beer. Kevin wanted to reflect the essence of this message through a diverse tapas menu, which makes you want to lift your finger to order "one more dish". The visual identity of the restaurant reminds us of this gesture. A nice wink!
A trip to Southeast Asia
After living in Southeast Asia for 20 years, Kevin wanted to bring the flavours he discovered back to Montreal in a restaurant with unique flavours. "I find that this type of cuisine is underestimated and not well understood, but it is one of the best cuisines in the world! Plus, it's ideal for the Montreal palate, which means food from all over Asia," explains the owner.
Chic and contemporary, the unpretentious decor is inspired by the restaurants he visited in Asia. You can feel this influence in the rattan fixtures, the presence of wood, and the abundant greenery.
The service is warm and friendly, and the floor staff is always attentive to your needs to guide you through your experience.
Original, flavourful, and 100% gluten free
On the kitchen side, Chef Jerome Villarasa—who previously worked at Krapow and Vin Papillon—has created sharing dishes inspired by the flavours of Indo-Malaysian cuisine. It is often said that you eat with your eyes as well: the chef's presentations are very careful, and the flavours are perfectly balanced. It is as beautiful as it is delicious!
"These are inspired by dishes that I miss from my life in Asia," confides Kevin. The menu has about 20 items, perfect for those who like to try many things. There are different satays, accompanied by their famous peanut sauce (your next favourite accompaniment!), great tapas like Cumi Bakar Bali (a marinated and grilled squid dish), Jamur Jamur (fried mushrooms with curry leaves), Ayam Goreng (crispy chicken thighs with kefir butter) and many others. Each dish is certified 100% gluten-free and 100% delicious! The crispy chicken—a recipe he has been perfecting for 15 (!) years now—is one of Kevin's favourite dishes.
On the cocktail side, the list is a representation of the team's love for Southeast Asian cuisine. Signature ingredients from this cuisine are used to create bright and original cocktails. The wine list has been carefully thought out to accompany the menu. For example, a verdicchio from Antonio Faloni, imported by La QV, is a perfect match for the satays.
Whether it's for a romantic evening, or an outing with friends, Satu Lagi is the destination to taste delicious Indonesian and Malaysian inspired dishes!
Happy discovery!
Written by Marie-Lou Pillin
Photography by Alison Slattery