St Viateur Bagel: a Montreal institution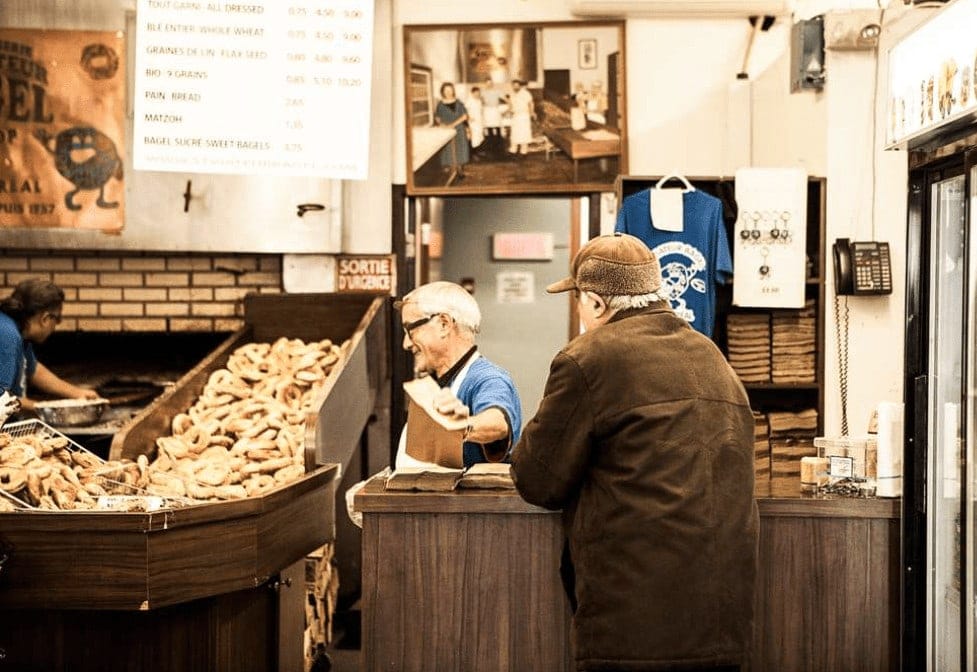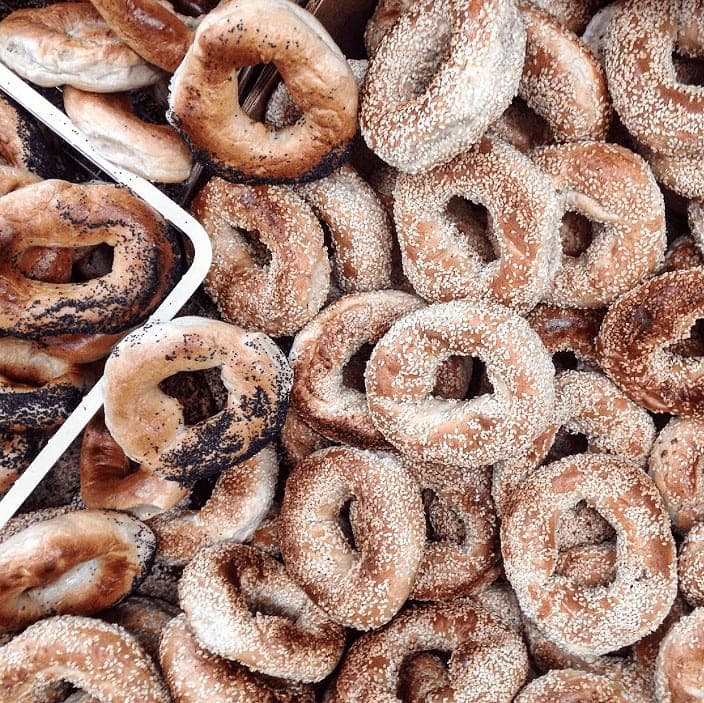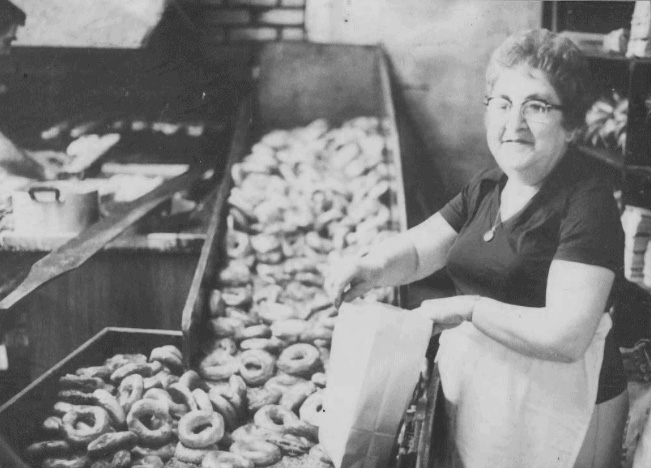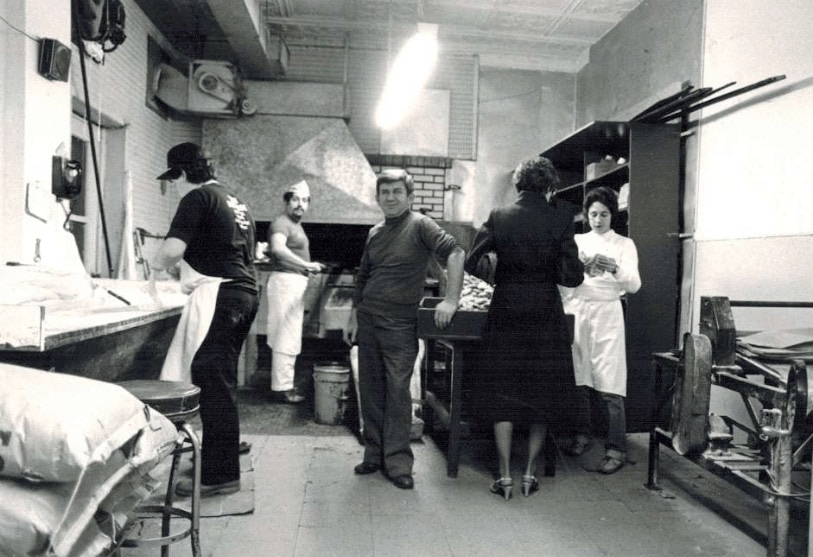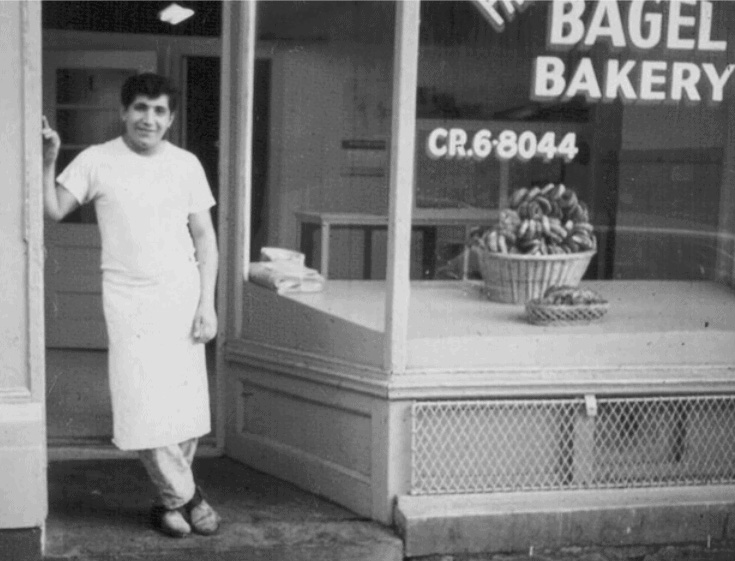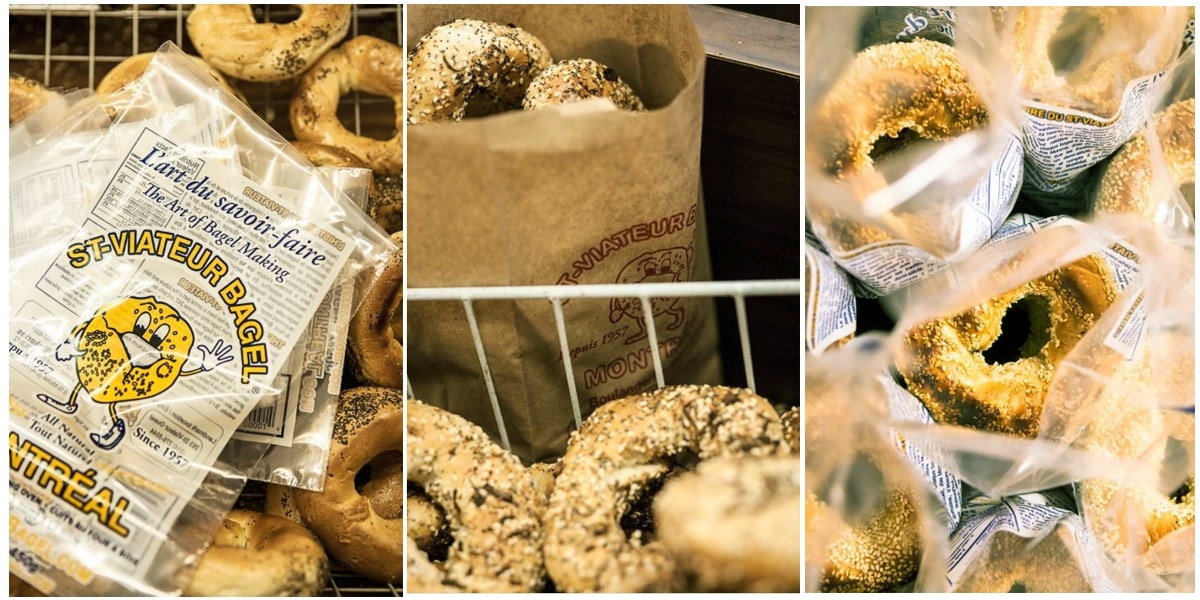 Bagel St-Viateur

$
Monday: 6:00 AM – 12:00 AM
Tuesday: 6:00 AM – 12:00 AM
Wednesday: 6:00 AM – 12:00 AM
Thursday: 6:00 AM – 12:00 AM
Friday: 6:00 AM – 12:00 AM
Saturday: 6:00 AM – 12:00 AM
Sunday: 6:00 AM – 12:00 AM

St Viateur Bagel is one of the longest-running bagel shops in Montreal and is known around the world. This is our portrait of a true Montreal landmark that has been the pride of the city for many years.
The history – Myer Lewkowicz was a Polish Jew who knew nothing about baking, let alone bagels. He later said: « At Buchenwald, all I dreamt of was a piece of bread,». After arriving in Montreal in 1953, he worked at the Hyman Seligman Bakery, learning how to be a baker and how to make bagels.
In 1957, Myer Lewkowicz decided to open his own bagel shop at 263 rue St-Viateur : St Viateur Bagel. At the time, 15-year-old Joe Morena was a delivery boy in the neighborhood and "one day Lewkowicz told him, 'come, you're gonna work for me'. That's how it got started". Some time after opening, Marco Sblano joined the team and shortly after, Joe Morena became a partner in the business with Lewkowicz, until his death in 1994. Marco Sblano and Joe Morena then became co-owners, taking it over and continuing the tradition. Morena's sons – Vincenzo, Nicolò and Roberto, more commonly known as Vince, Nick and Robert – each joined the team and have helped open several St Viateur Bagel cafés and bakeries over the years.
At its opening, St Viateur Bagel was half its current size, doubling in 1985, after a huge fire. A little further history of St Viateur Bagel:
In 1984, the second St Viateur Bagel store opens its doors on the same street.
In 1988, the first St Viateur Bagel & Café opens on Mont Royal E, where sandwiches and salads are the only food available. Lunches come later.
In 1996, the first St Viateur Bagel & Bakery opens in the Esposito Market on Blvd Marcel Laurin.
In 2001, a second St Viateur Bagel & Café opens on ave Monkland, NDG.
In 2004, a second St Viateur Bagel & Bakery opens in the Esposito Market on Blvd St-Michel.
In 2012, the three Morena brothers open a St Viateur Bagel & Café on the West Island, serving only sandwiches and salads, like the Mount Royal St location did at the beginning.
In 2015, they open a St Viateur Bagel Centre in Laval, open to the public.
St Viateur Bagel now has two bakeries, five cafés, a foodtruck, the original shop and the online shop. Internationally known, St Viateur bagels are used by many of the world's top chefs, and celebrities are known to stop in and visit the original St Viateur Bagel shop. Several books – including Saturday Night at the Bagel Factory –, several paintings, photographs and films have been inspired by the place. Now, it is via social media and bloggers that the beauty and everyone's addiction to bagels are being spread.
So what do they think of the constant comparison with Fairmount Bagels? "The war over the quality between bagels was really created by the customers (laughs). The relations between Fairmount Bagels and us are very cordial, we both do our thing and respect each other."
The bagel recipe from Montreal is all based on the bagel's succulence and comes down to many things: good ingredients and good dough, rolled by hand, the bagels being boiled in honey water, then placed on a wooden board, baked in a wood oven, turned when golden and starting to be crispy, and removed at the right time. No matter where they are made, an oven can bake up to three dozen per hour, since a perfect bagel takes 20 minutes to bake. « We produce slowly, but surely.  Even back in the day, people were queuing up and could only take a dozen per person, that was the rule. »
How many bagels does the company make each day?  "I don't know! A lot!?" In 1998, Joe Morena estimated that he had personally made 25 million bagels! St Viateur's original shop is the one that produces the most since it is open 24 hours a day. Unlike New York bagels, Montreal bagels are smaller, sweeter and have a larger hole in the middle. Personally, we think they're better.
"St Viateur Bagel's recipe does not change, it has been the same for years. Our success is rooted in tradition. The success of our business is simply measured by the number of satisfied customers we have had in our 50 years of tradition."
We love you guys. Thank you St Viateur Bagel Shop for these delicious treats, so typical of Montreal.
Written by Élise Tastet
Photography by  Bagel St-Viateur