Sammi & Soup Dumpling: Affordable delights near Concordia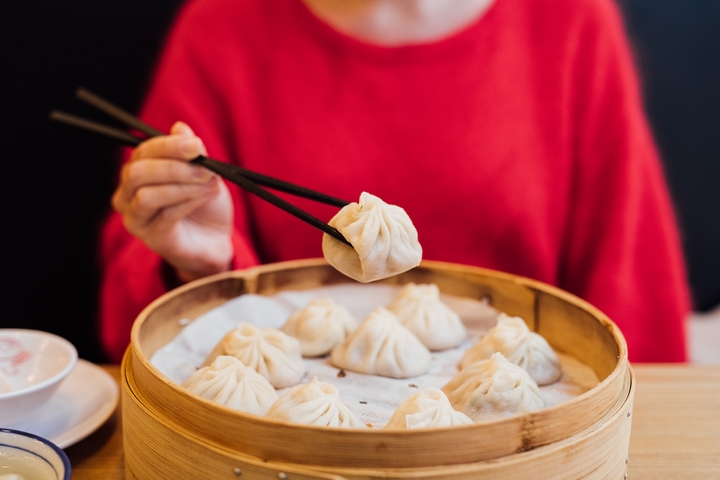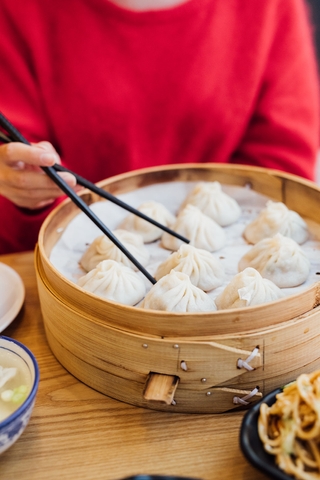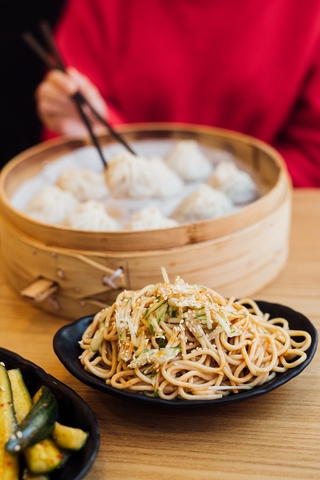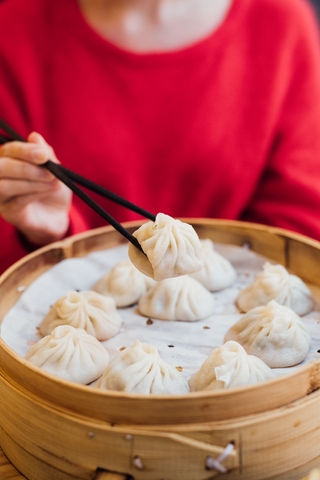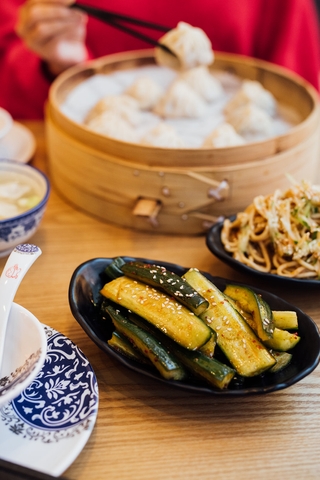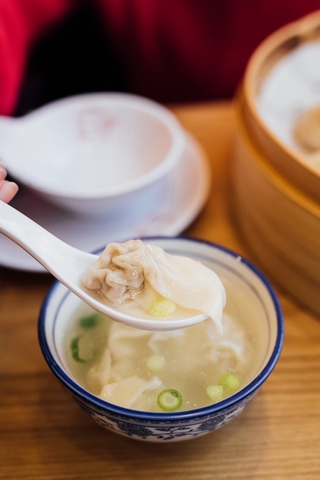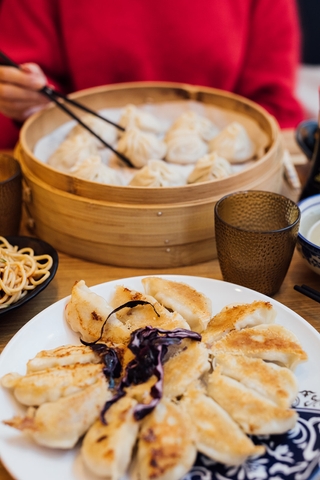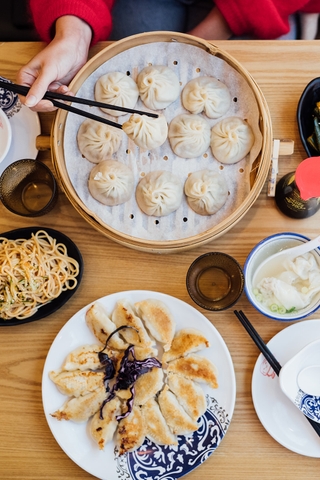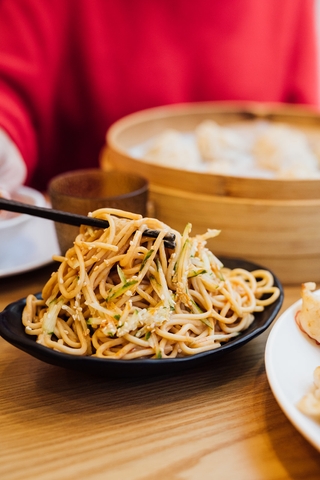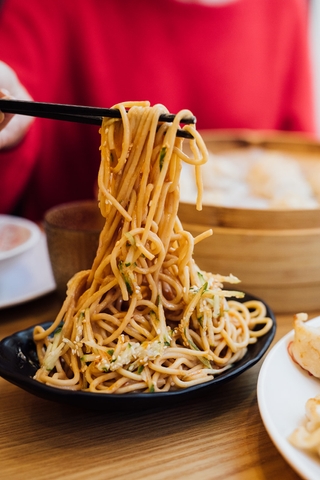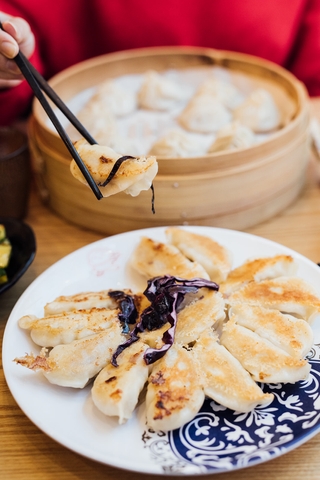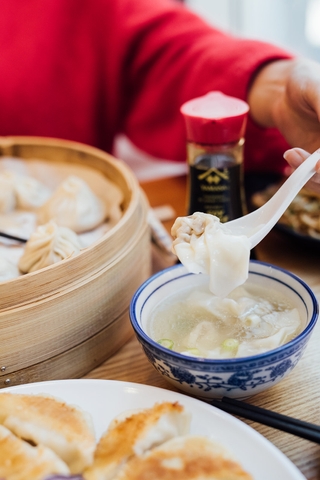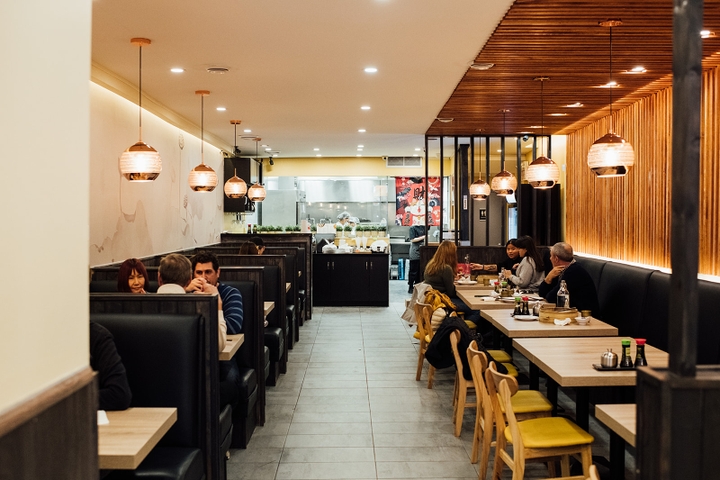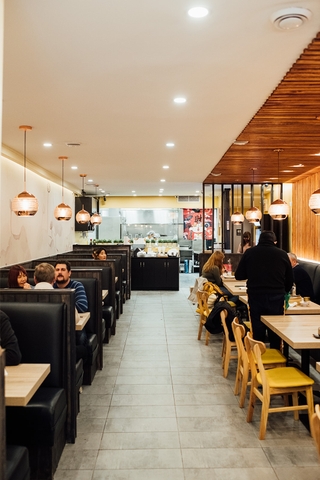 Sammi & Soupe Dumpling

$
Monday: 11:00 AM – 10:00 PM
Tuesday: 11:00 AM – 10:00 PM
Wednesday: 11:00 AM – 10:00 PM
Thursday: 11:00 AM – 10:00 PM
Friday: 11:00 AM – 12:00 AM
Saturday: 11:00 AM – 12:00 AM
Sunday: 11:00 AM – 10:00 PM


Owner(s) Sammi Liu
Opened 2014

Accepts mastercard, visa, cash, debit
40 Seats
Just steps away from Concordia University, Sammi & Soup Dumpling is a prime destination for students looking for a tasty and affordable meal, here in the form of dumpling soups.
For hungry students and dumpling lovers alike
Sammi & Soup Dumpling established itself at the corner of St. Catherine and St. Mark's Streets in 2014. Due to the throngs of students coming from Concordia, the area around the university quickly took on the feel of a small Asian downtown as many modest addresses serving affordable food with rich Asian flavours established themselves there. Owner Sammi Liu knows the local gourmets – and their love of dumplings – as she also owns the Qin Hua Dumpling restaurant on de Maisonneuve Boulevard, formerly on Lincoln Avenue. Despite the abundance of options in the area, Sammi & Soup Dumpling has quickly established itself as a staple.
Many places across the metropolis make dumplings their specialty. But Sammi & Soup Dumpling stands out with its delicious soup dumplings. Sammi herself tells us that unlike traditional dumplings, which originated in Northern China, her restaurant's creations are rooted in Southern culinary culture. Indeed, her dumplings use a softer dough which allows for a more generous filling. As the name implies, the house specialties are a combination of soup and dumplings (xiao long bao): steamed dumplings prepared in a bamboo basket, and filled with a meatball and hot soup. We recommend trying the excellent sweet and juicy pork soup dumplings.
The house also offers a variety of equally delicious fried dumplings, including a multitude of seafood options. Sammi & Soup Dumpling's offerings are even more enjoyable when you consider that the bill rarely comes to more than about $15.
A dumpling spectacle
Despite the modest decor, the small location is always busy, both at lunchtime and in the evening. At the back of the location is a glassed-in kitchen where you can watch the cooks at work. The relative nonchalance of the service lends itself well to long, animated discussions, making the restaurant a popular spot for small groups. The house also offers a few beers to accompany your meal.
A small Asian establishment on Sainte-Catherine Street, Sammi & Soup Dumpling serves some of the best dumplings in town. A great place to enjoy an affordable meal and to discover the rich flavours of soup dumplings.
Written by Sophie Monkman
Photography by Photos Sammi Soup & Dumpling