Bernie Beigne: The delectable donut shop in the Mile End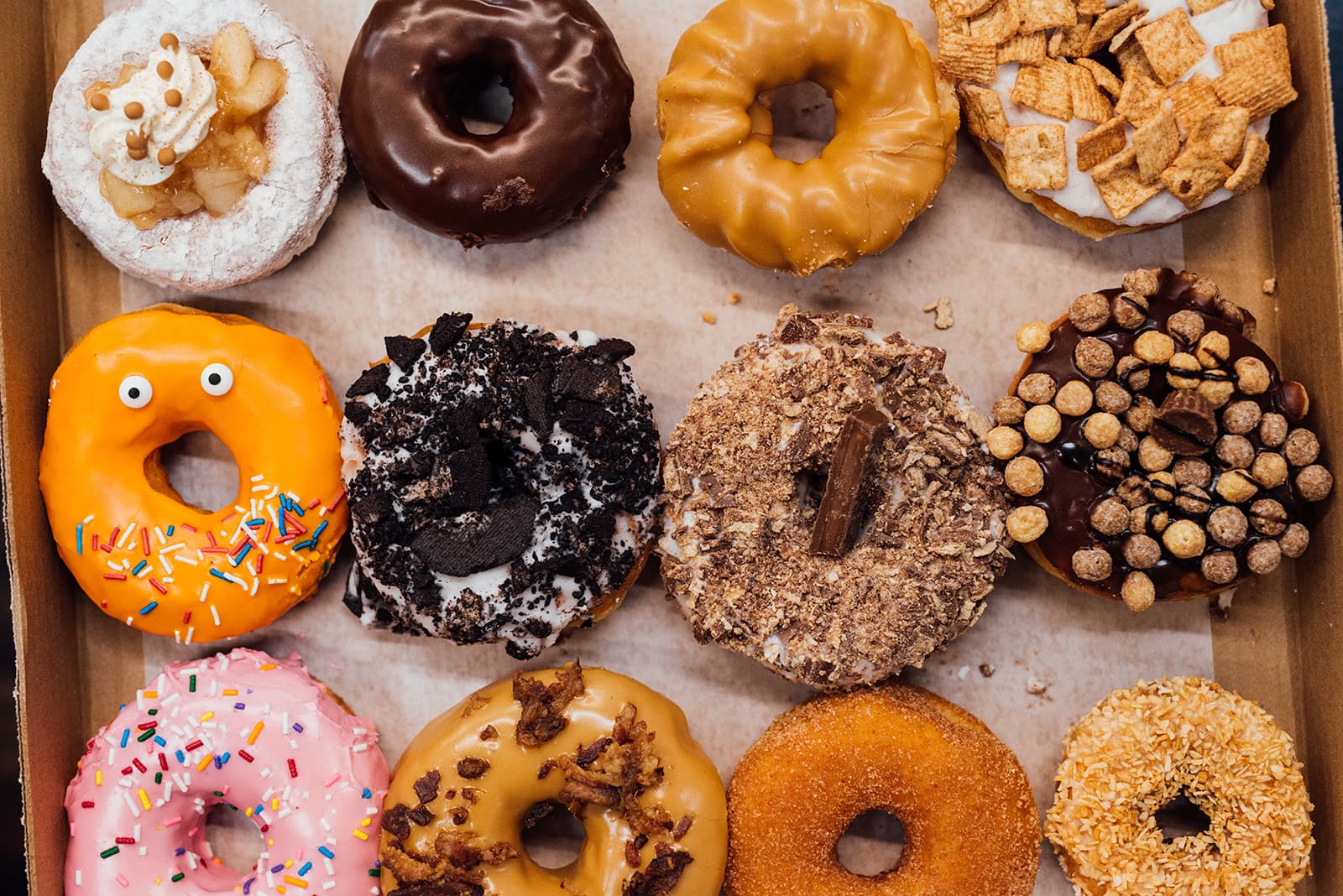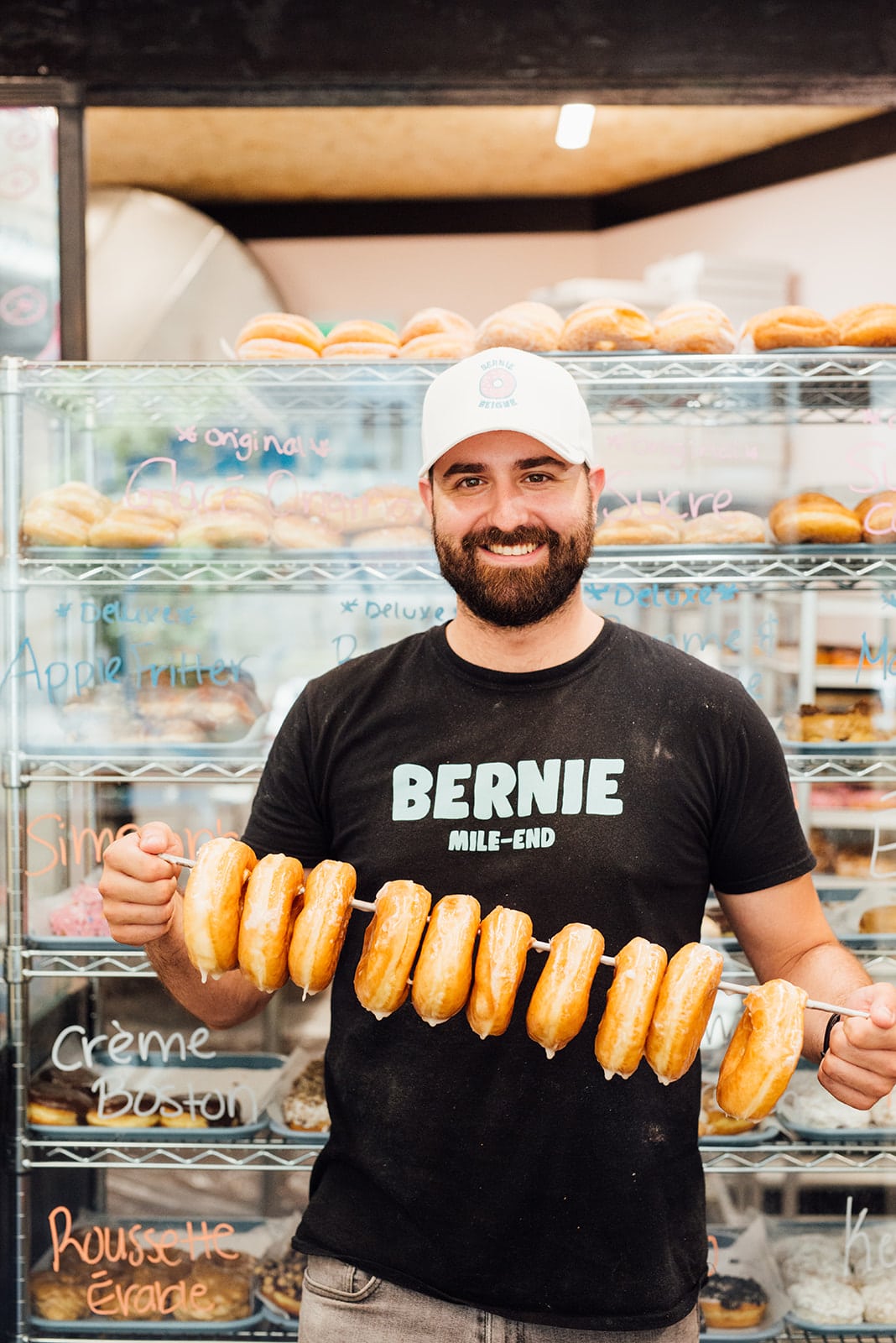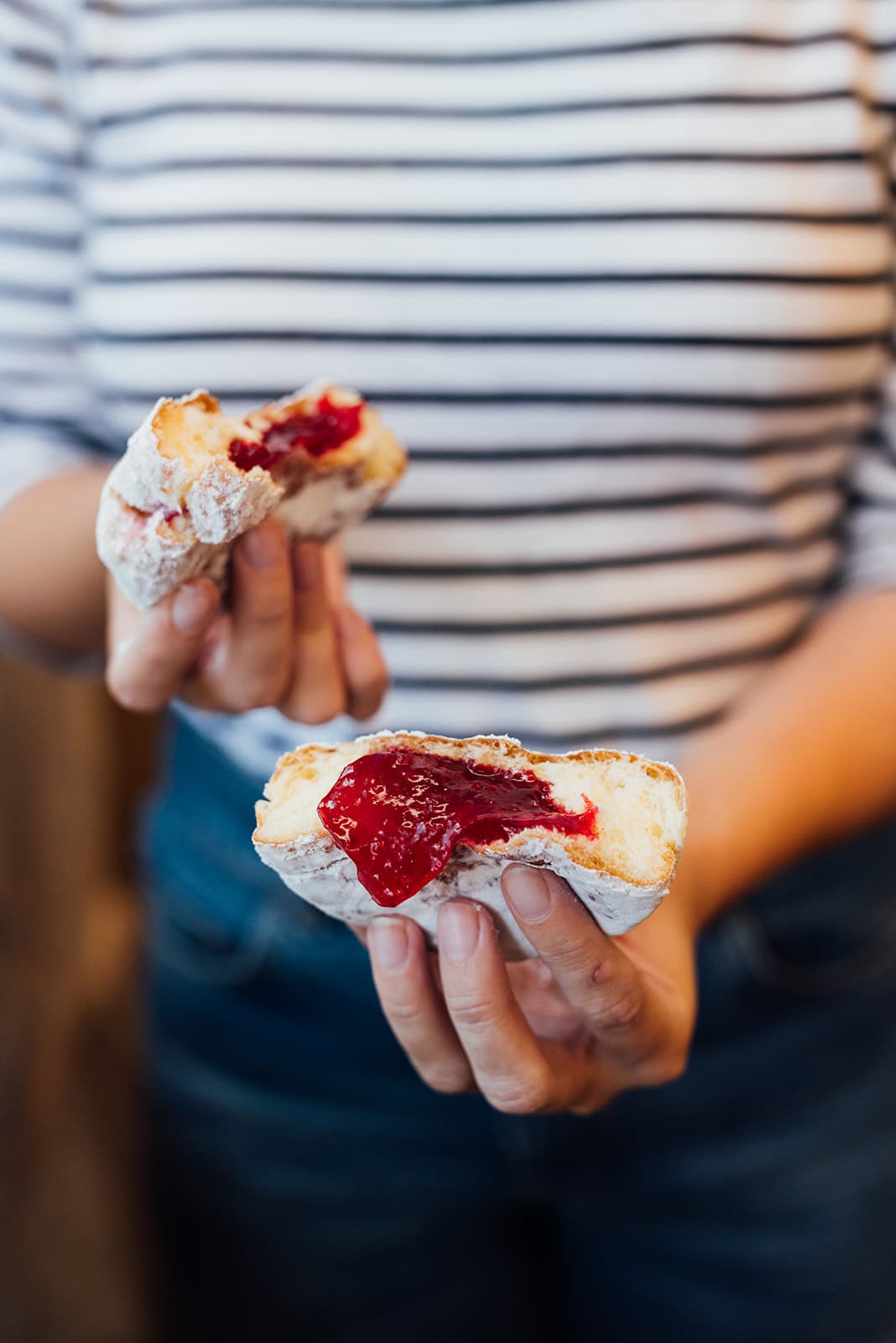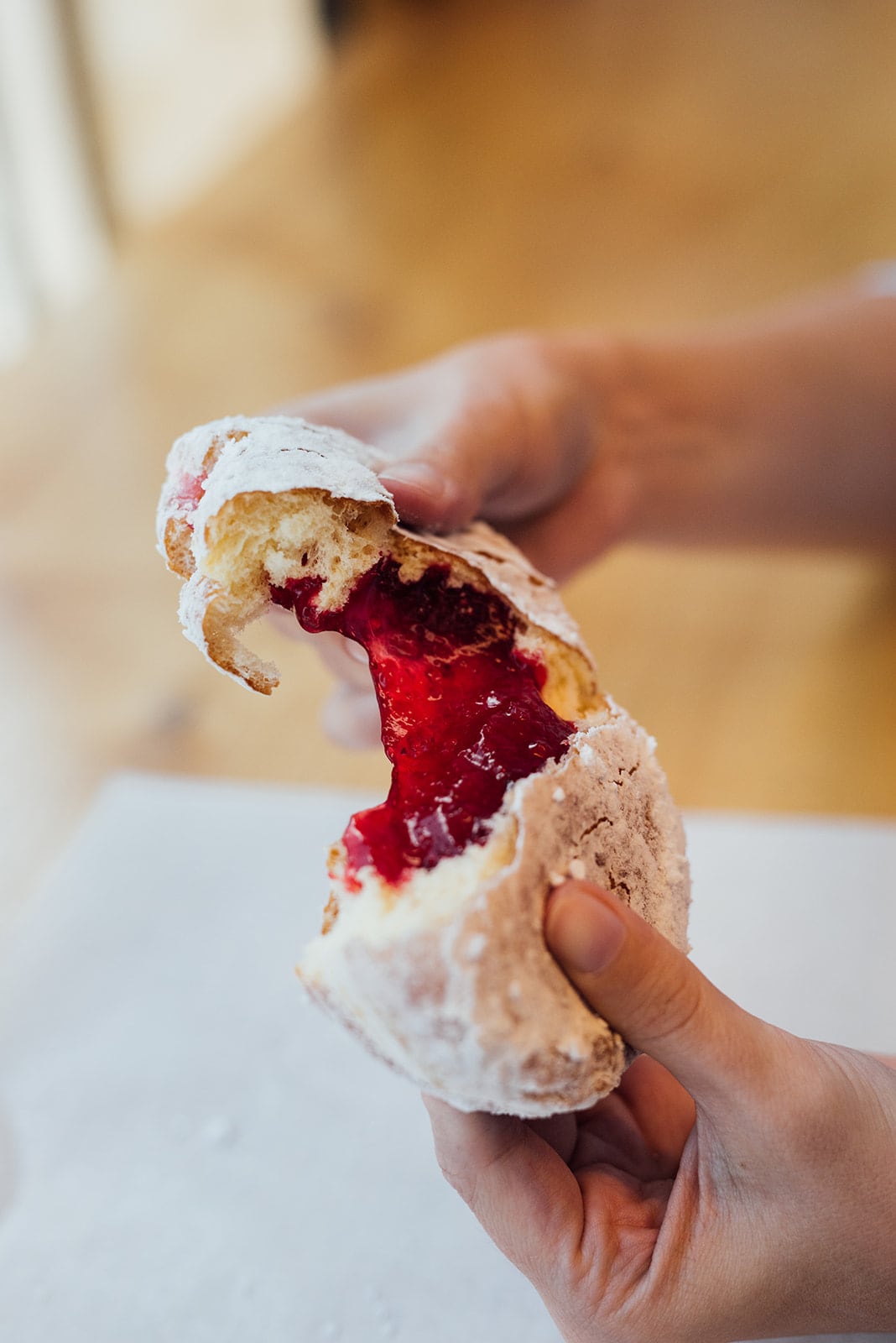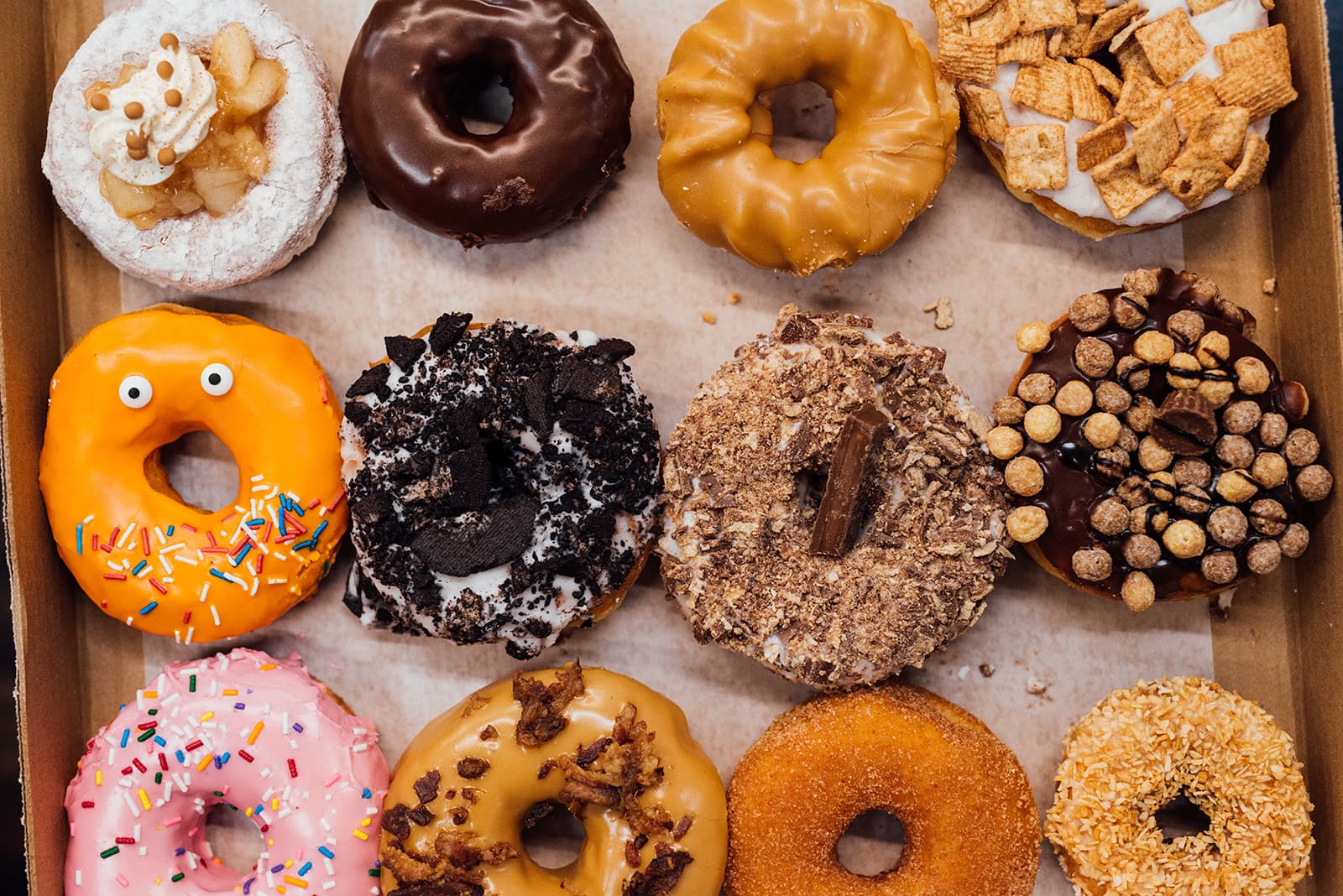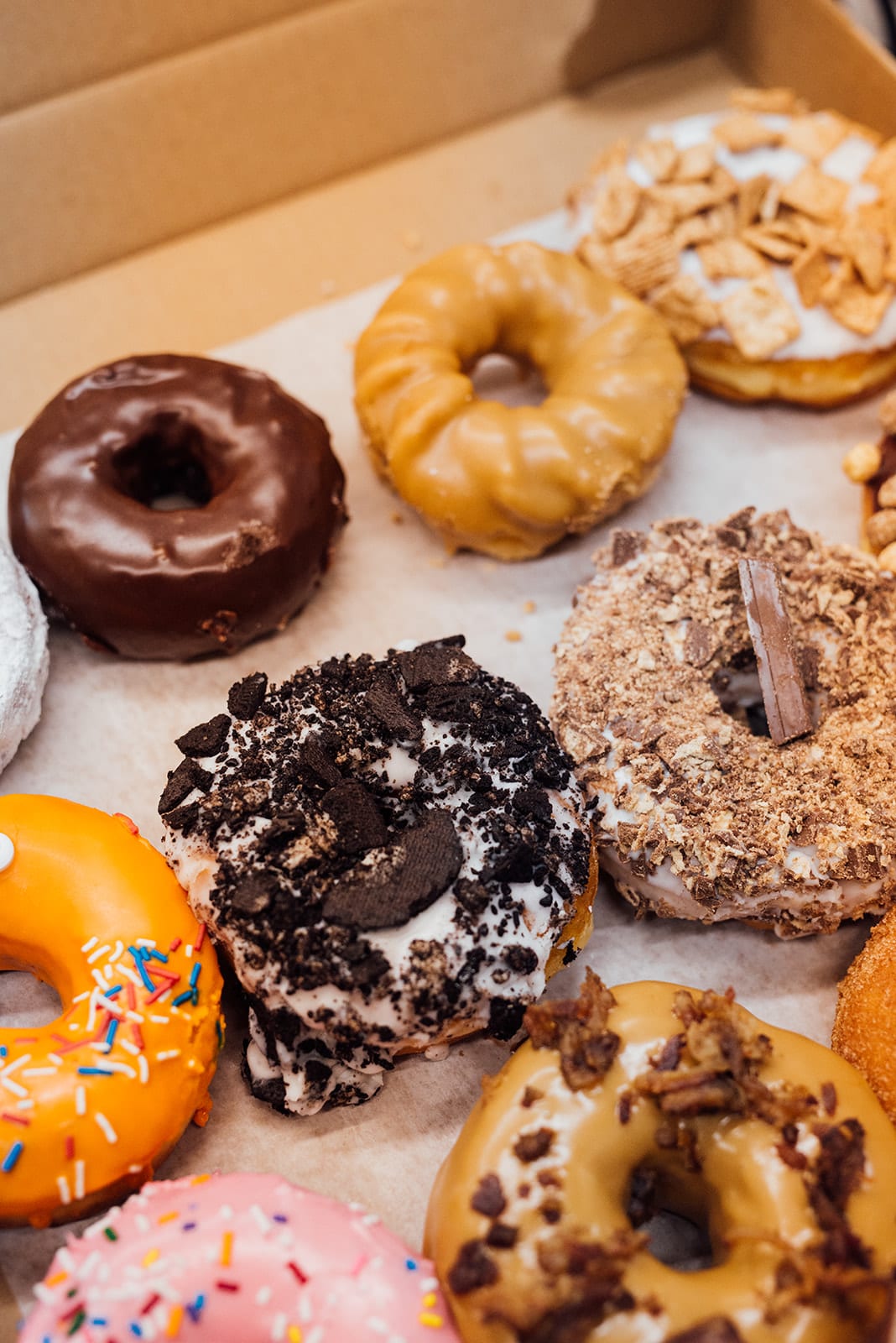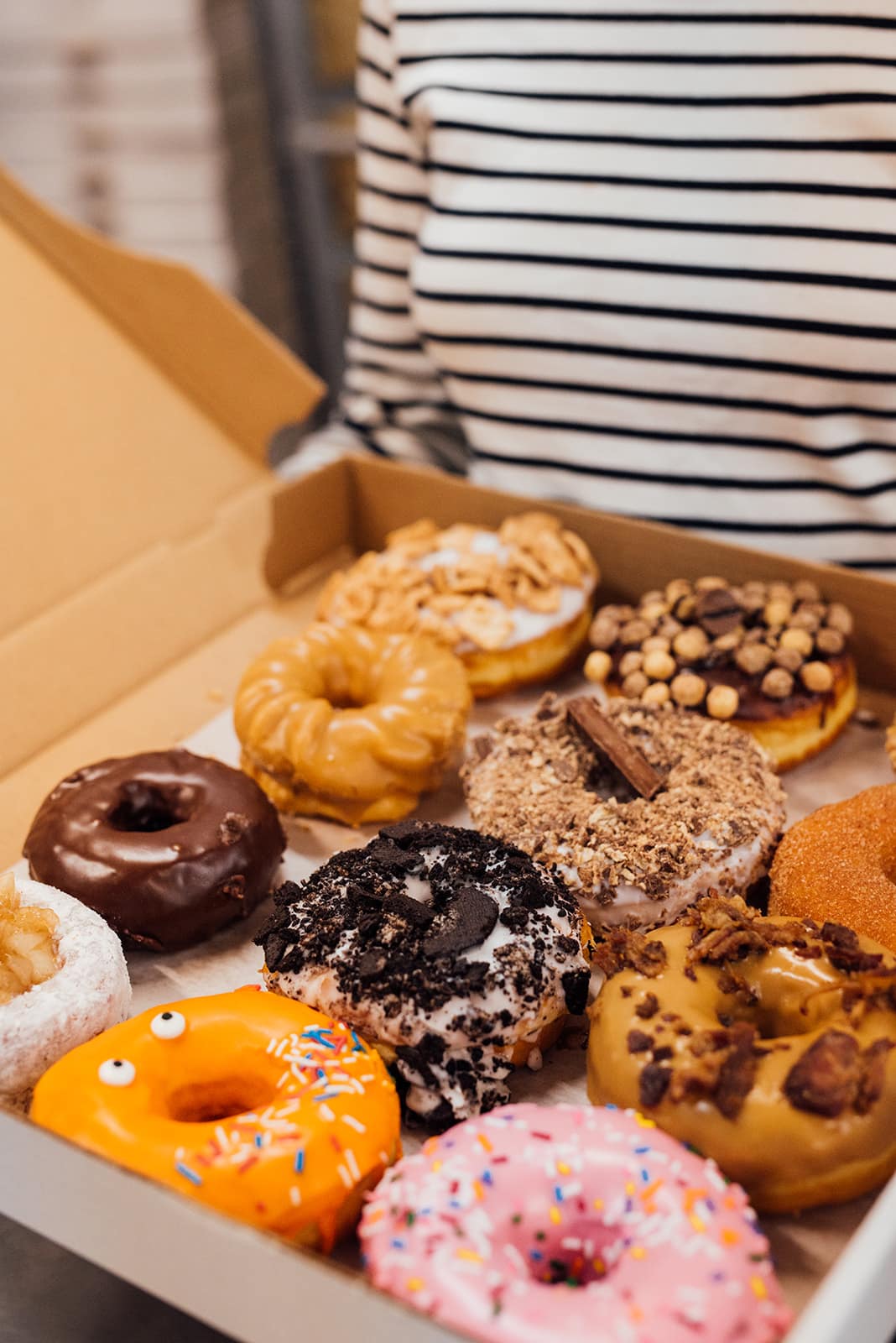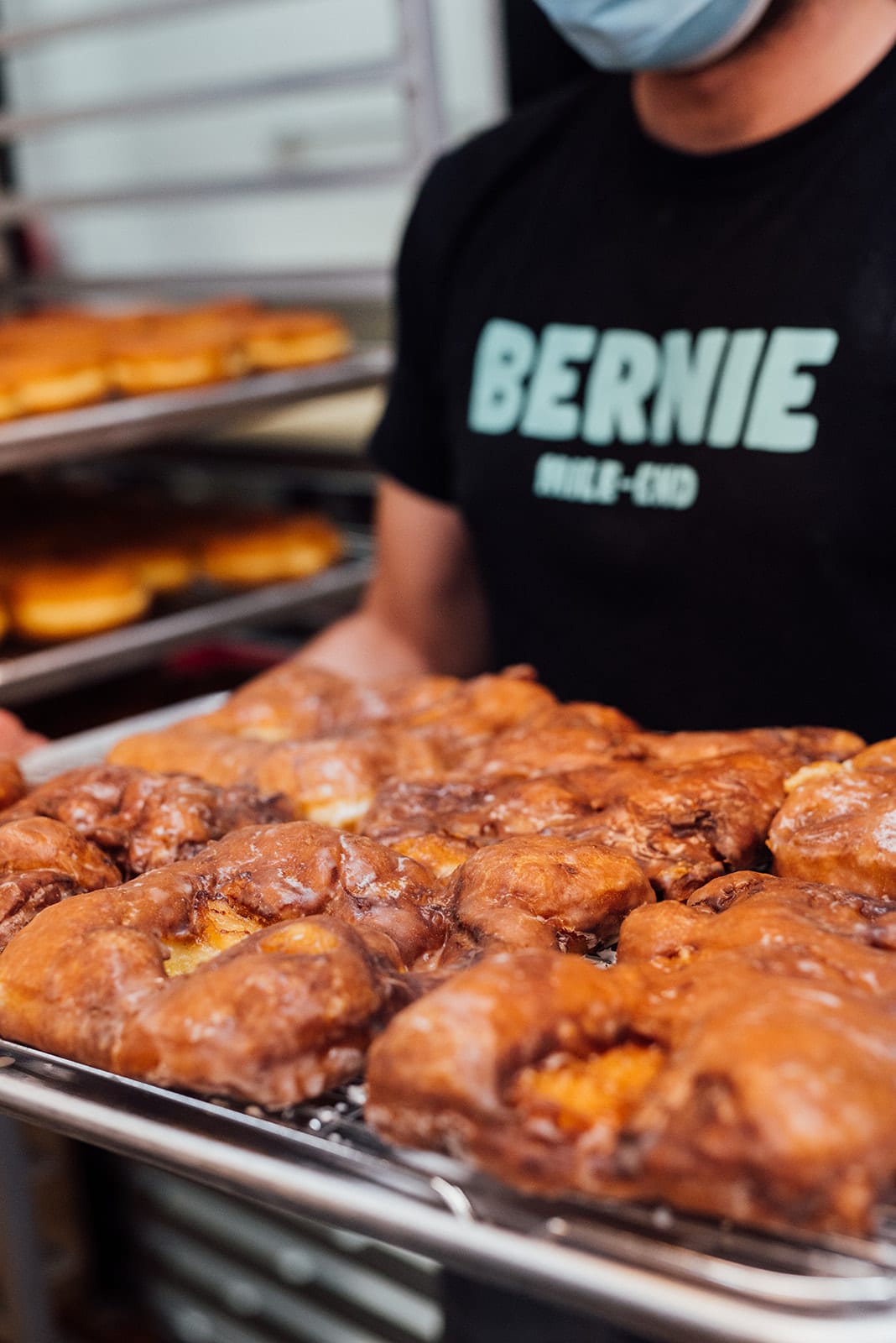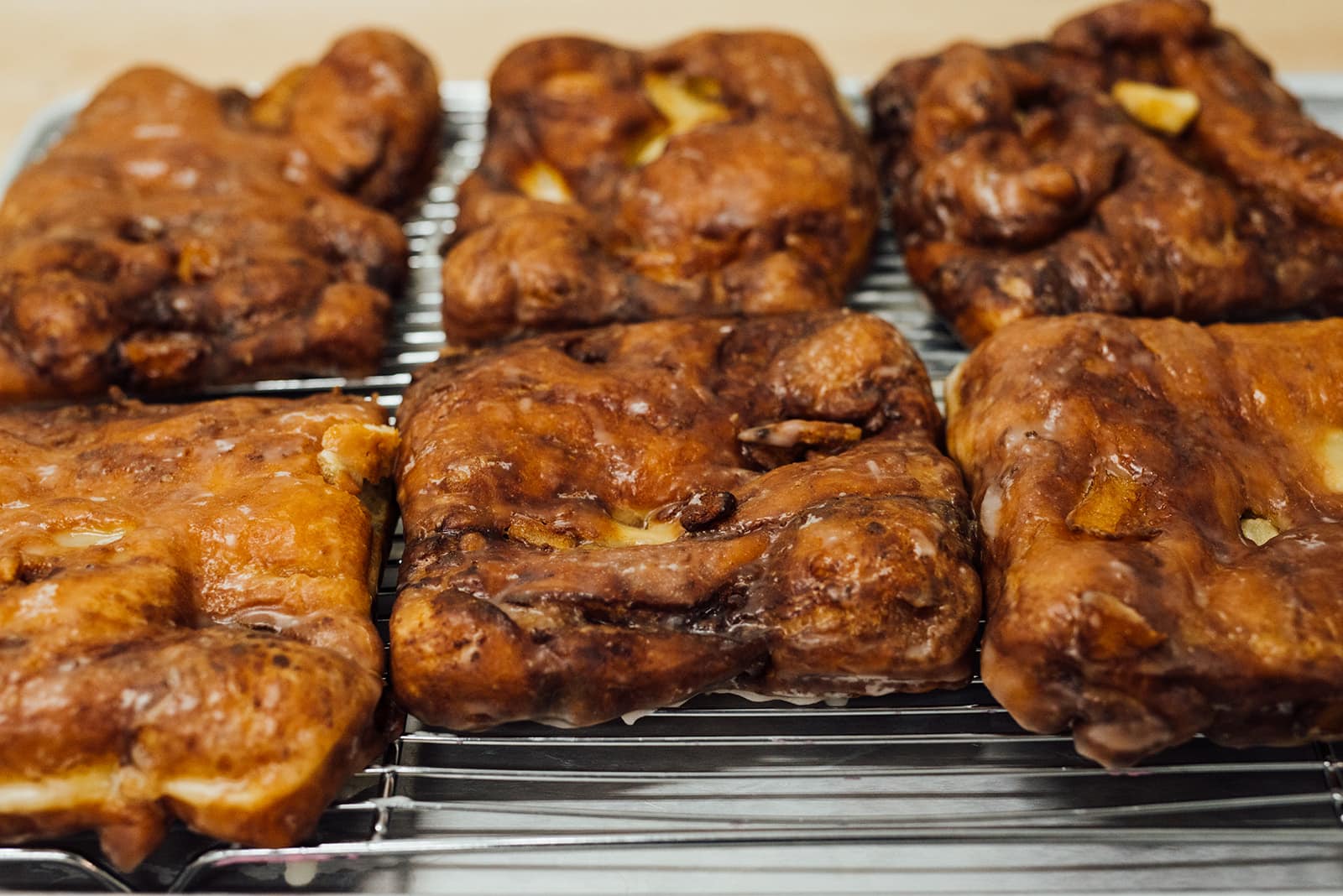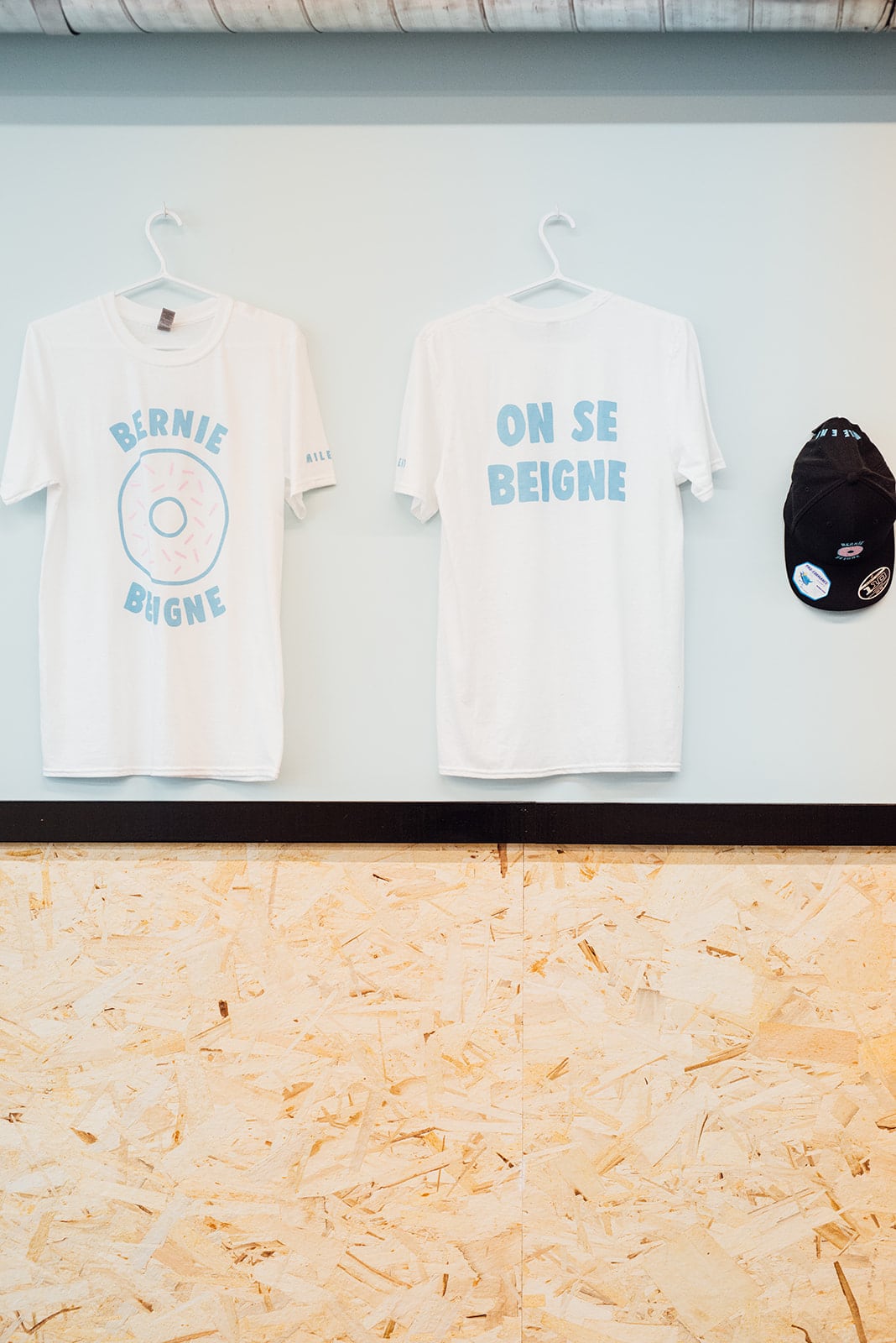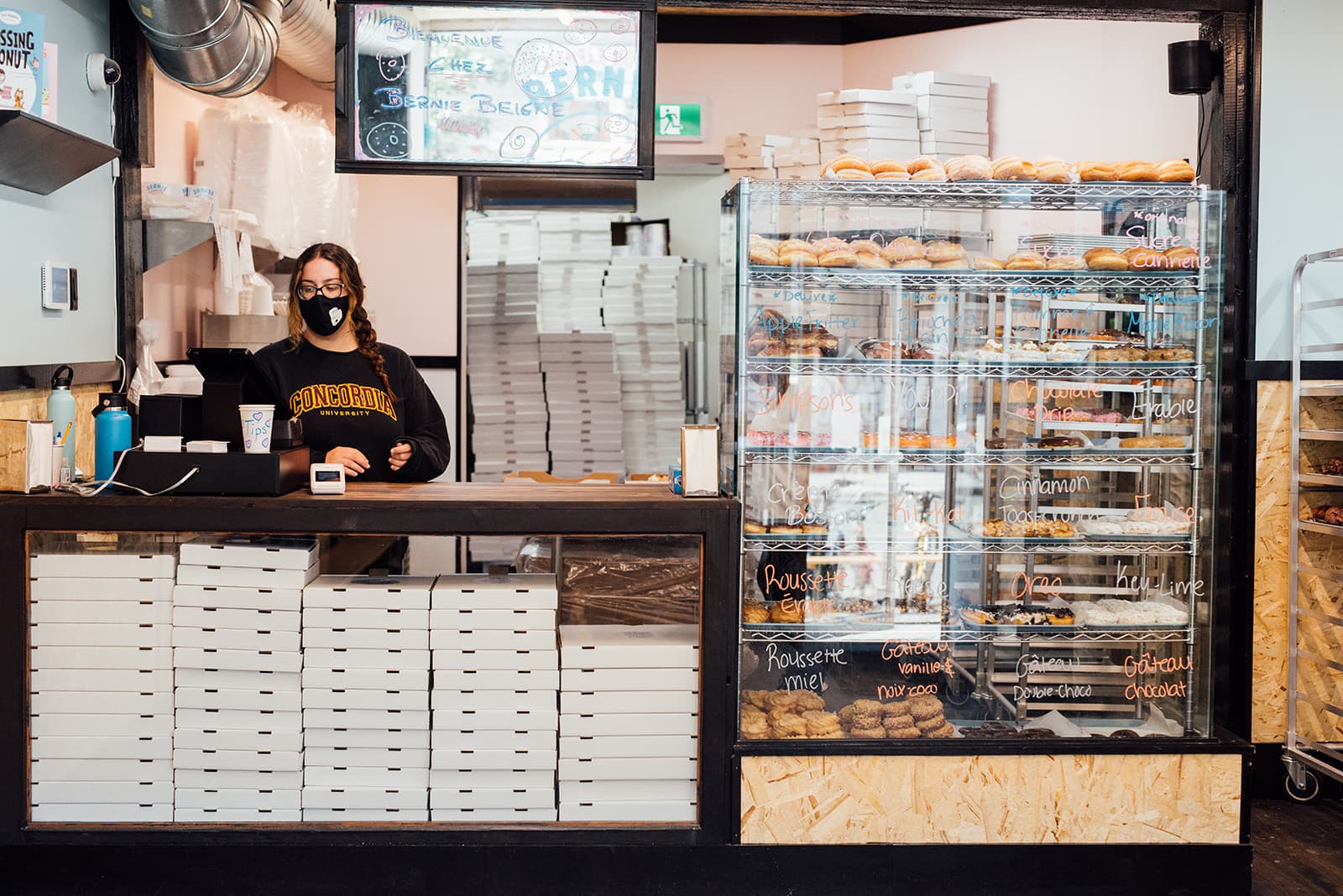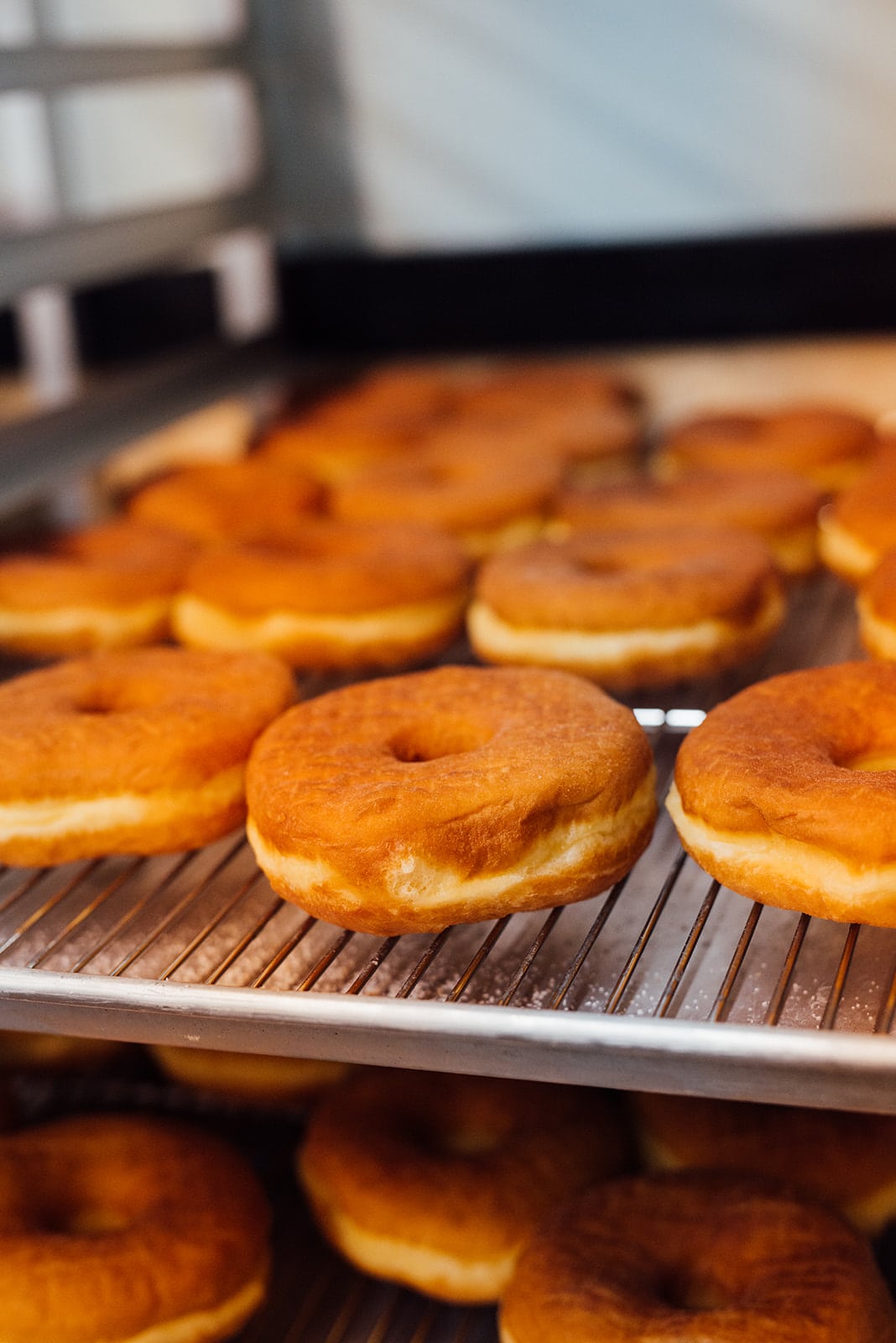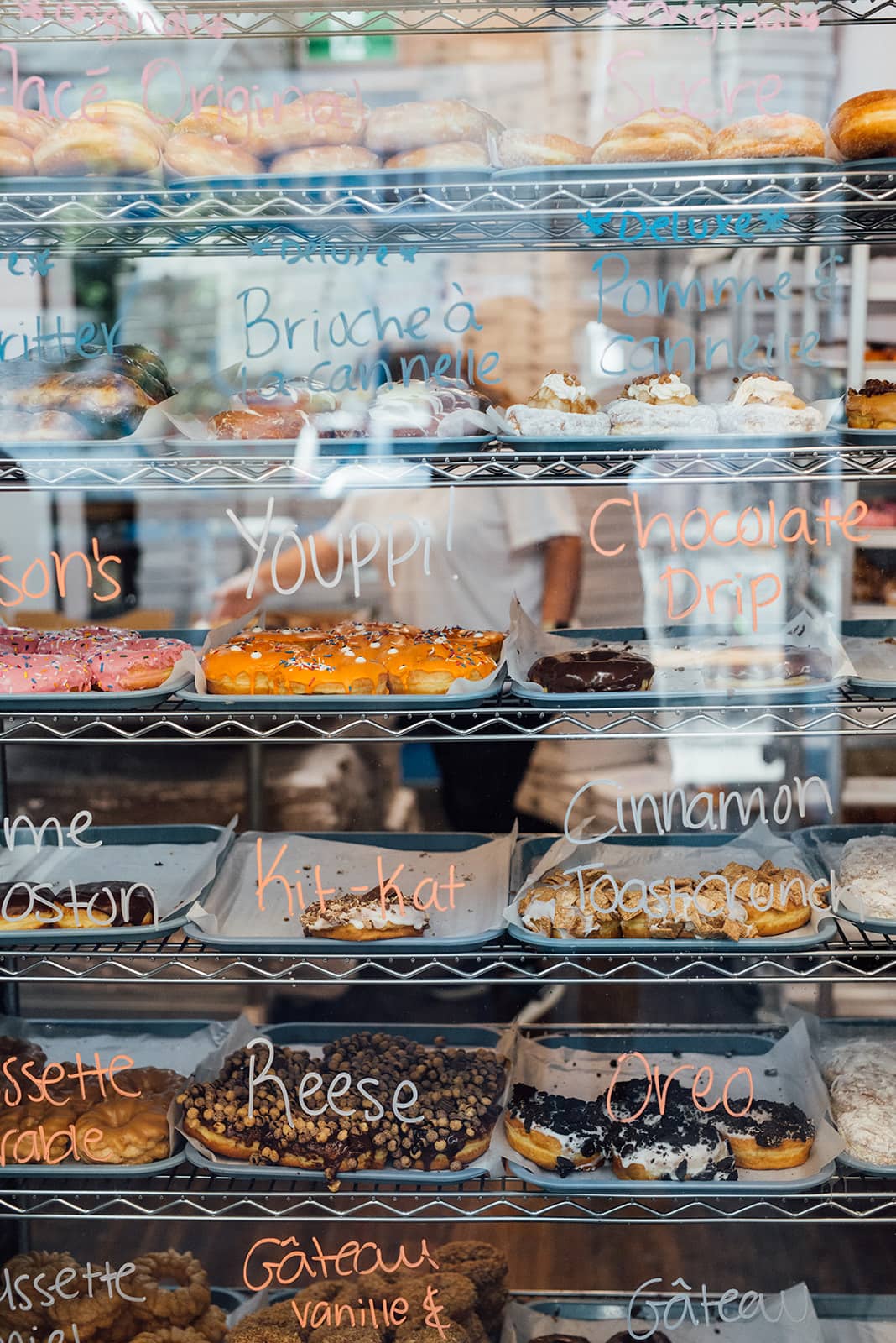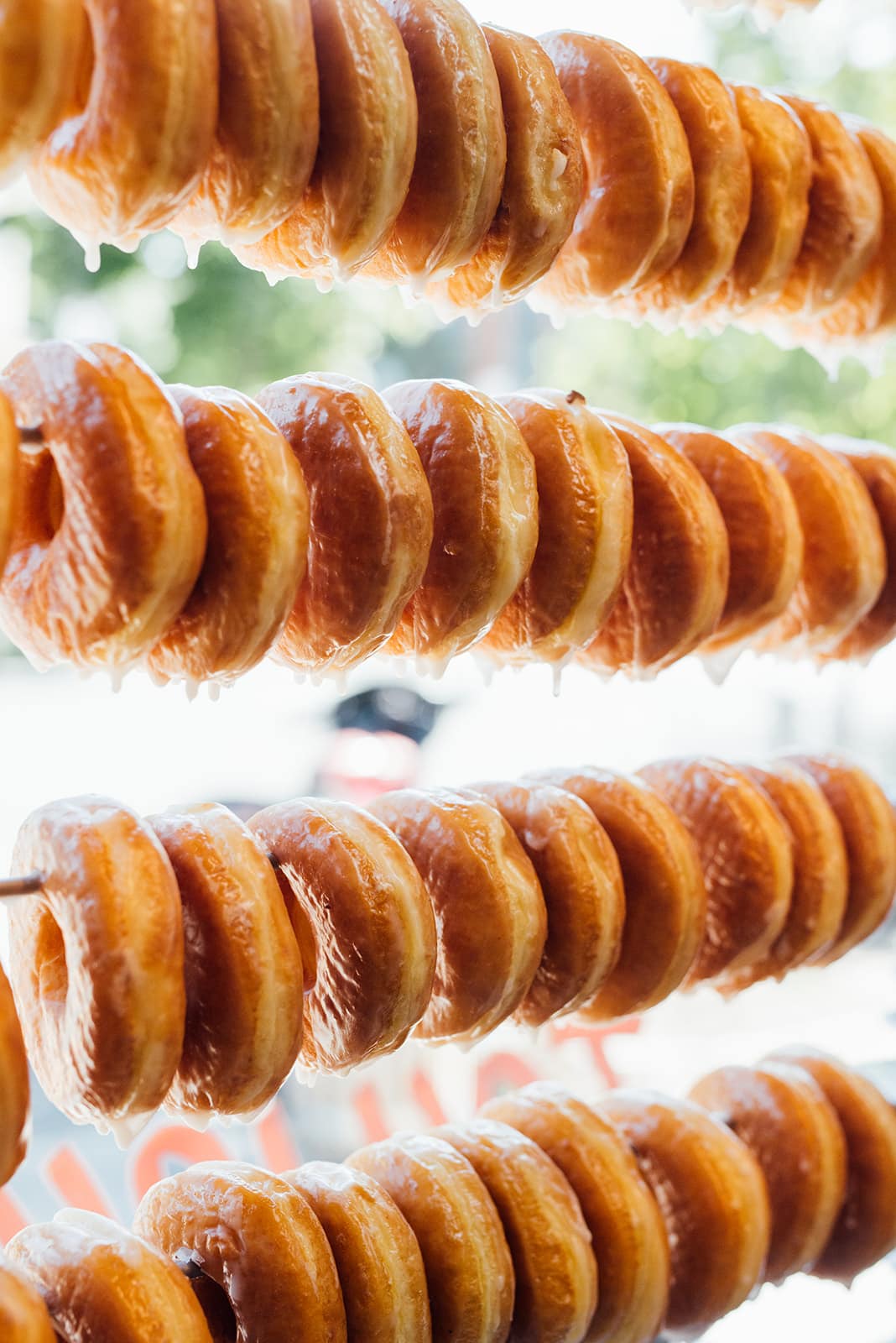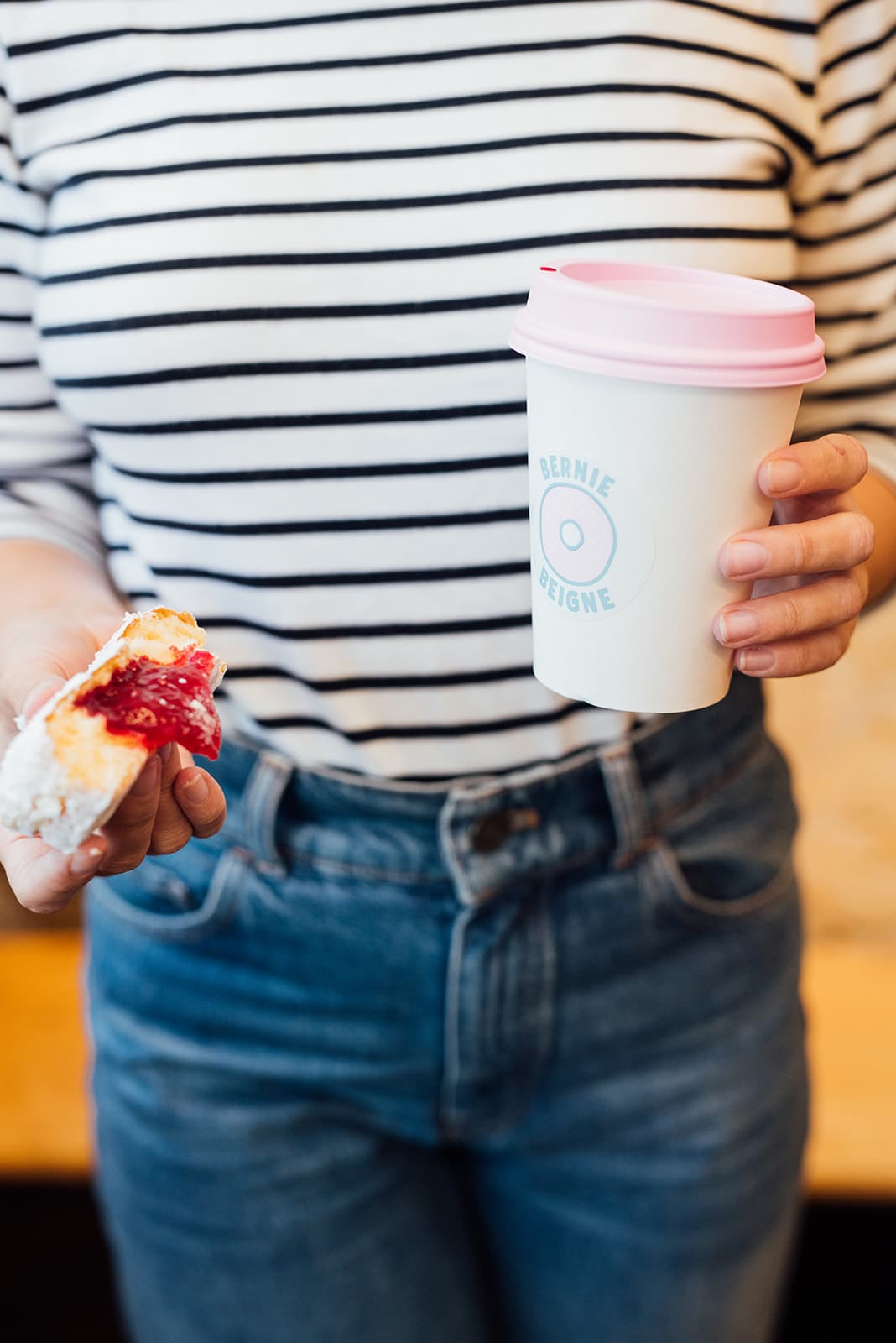 Bernie Beigne

Monday: Closed
Tuesday: Closed
Wednesday: 10:00 AM – 6:00 PM
Thursday: 10:00 AM – 6:00 PM
Friday: 10:00 AM – 6:00 PM
Saturday: 10:00 AM – 6:00 PM
Sunday: 10:00 AM – 6:00 PM

A new donut shop has opened in the Mile End under the name Bernie Beigne. This address aims to bring us back to the good old days when you could get a donut and a coffee for just a few dollars in the neighbourhood. The donuts are glazed in the store's own window, an irresistible temptation for passersby on Bernard Avenue.
Dean Giannarakis, his father John, and George Giannopoulos had the idea of bringing back a concept that had left Mile End for a while: a donut shop. Before the neighbourhood was gentrified, its population was made up largely of immigrant workers, like Dean's grandparents, who worked in nearby factories. "In the old days, after work, they would stop at one of the Greek or Jewish bakeries for a fresh donut and a filter coffee and it didn't cost them much," Dean says. Bernie's is a nod to Mile End's working-class past and the treats that were once available there.e
The name "Bernie" refers to the name of Bernard Street where the donut shop is located, but it's also the name of the building's original owner. However, it's for the donuts that customers line up. They hadn't even officially opened yet and the line was starting on Clark Street with nearly an hour wait to get in. If one thing is clear, it's that there's a real buzz in the neighbourhood about their work.
Unpretentious, feel-good guilty pleasures
Before opening Bernie Beigne, Dean went to culinary school and worked in a few establishments as a chef, but in his opinion, nothing beats good, simple food. "A good donut is the best feel-good guilty pleasure," he says. Bernie Beigne is an unpretentious place that puts a good donut within reach of everyone. That said, it's perhaps the kids who love them the most, attracted by the glazes, the enticing colours, and the toppings.
Let us tell you, their donuts exceed all expectations. The original yeast donuts are utterly delicious. They are generous, fresh, moist, and glazed to perfection. At $1.50 for an original donut, it's hard to beat the price in Montreal. Rest assured, this is not the only kind, in fact, they sell over 20 different donuts that they make daily. Among them, you will find cake-like donuts such as cherry, blueberry or apple. Also, you will find cinnamon twists, Froot Loops donuts, peanut butter glazed donuts with strawberry jam, Oreo donuts, and so many more. If you're more of a classic type, the Boston creams and honey cruellers are sure to satisfy. A big seller is the Simpson's donut, dipped in pink icing and topped with rainbow sprinkles; a winner with the kids.
If you're willing to wait in line, at least for now, you can indulge in a dozen donuts from Bernie's. A good filter coffee in one hand, one of their donuts in the other, and Greek hospitality on top of it all, that's Bernie Beigne.
Written by Britanny Clarke