The Best Grilled Cheese Sandwiches in Montreal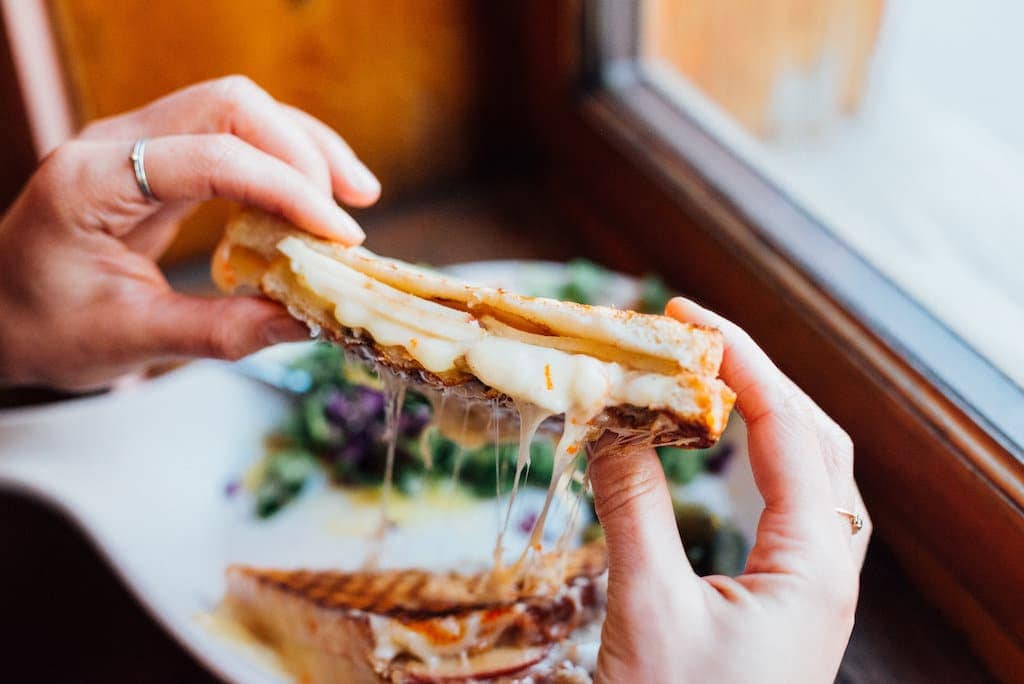 If you're a melted cheese fanatic, this article is for you! 
A grilled cheese is one of the easiest things to make, but mastering simplicity is often an art. The grilled cheese is a warm sandwich consisting of two slices of buttered bread, sandwiching a generous amount of the cheese of your choice, then grilled to perfection in a frying pan, in the oven or with a specialized appliance. Other ingredients like meat or vegetables can be added to the basic grilled cheese. Crispy buttered bread and oozing cheese, there's no better way to treat yourself at a low price!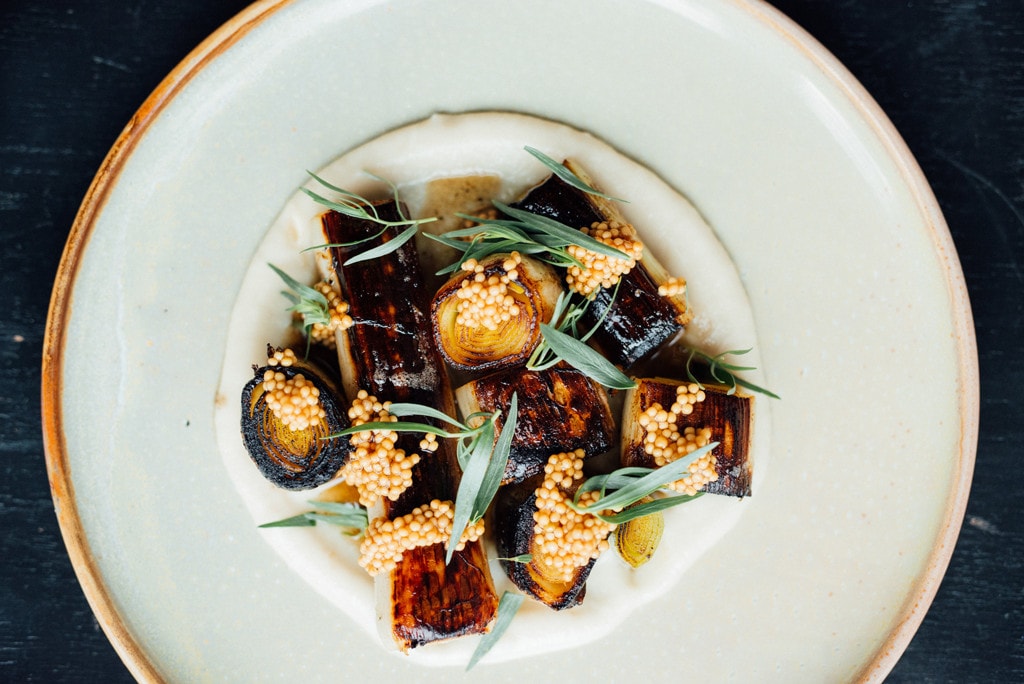 This bar is one of our favourite addresses! We come here to drink a good beer or a glass of wine and to savour small delicacies. Among our favourites, we find the famous Grilled Cheese with roasted squash. Served with bread from Guillaume bakery, and buttered to perfection, the result is absolutely brilliant!
9 Avenue Duluth Est
Montréal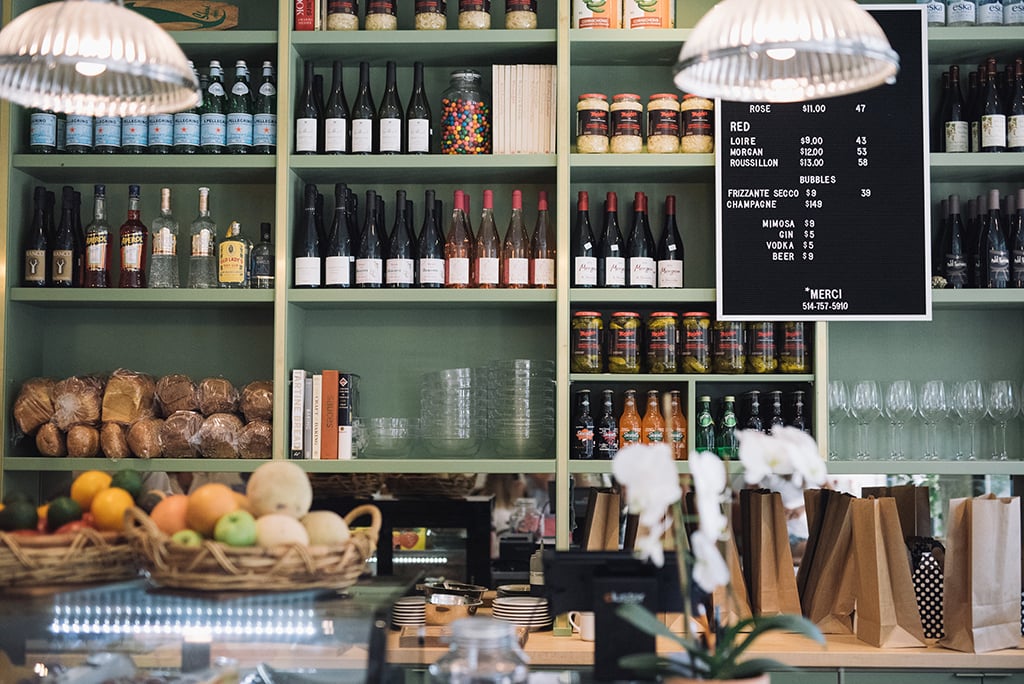 The grilled cheese at Arthurs Nosh Bar is tried and true. The restaurant on Notre-Dame Street West is famous for its breathtaking brunches and for good reason! We are never disappointed by the grilled cheese prepared with love by the chef; with cheese dripping out of the perfectly grilled braided challah bread, what more could you want?! For $2 extra you can add grilled kosher salami or a fried egg to your sandwich. Every bite is a delight!
4621 Rue Notre-Dame Ouest
Montréal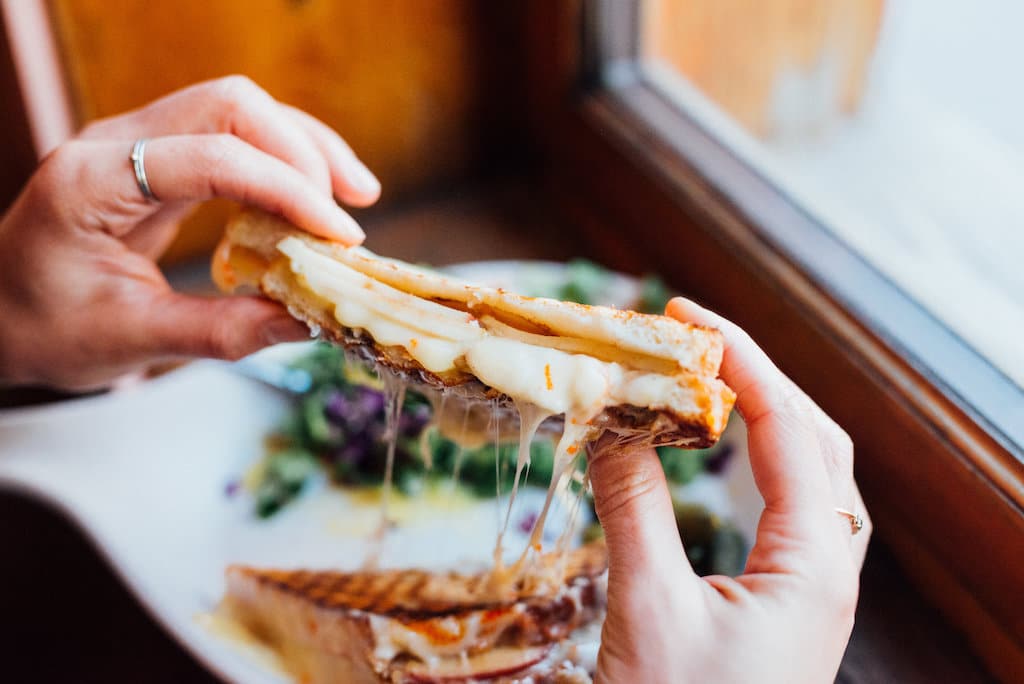 Le Lapin Pressé offers a real return to childhood with its delicious grilled cheese! The little snack bar located on Laurier Avenue offers a variety of grilled cheeses as beautiful as they are good. Great breads and cheeses are chosen for the success of a grilled cheese that is crispy on the outside and oozy on the inside.  The menu, written on a small slate, invites customers to choose between grilled cheeses combining apples, masala and mimolette, pear and blue cheese, mozzarella, tomato and bell pepper and much more!
1309 Avenue Laurier Est
Montréal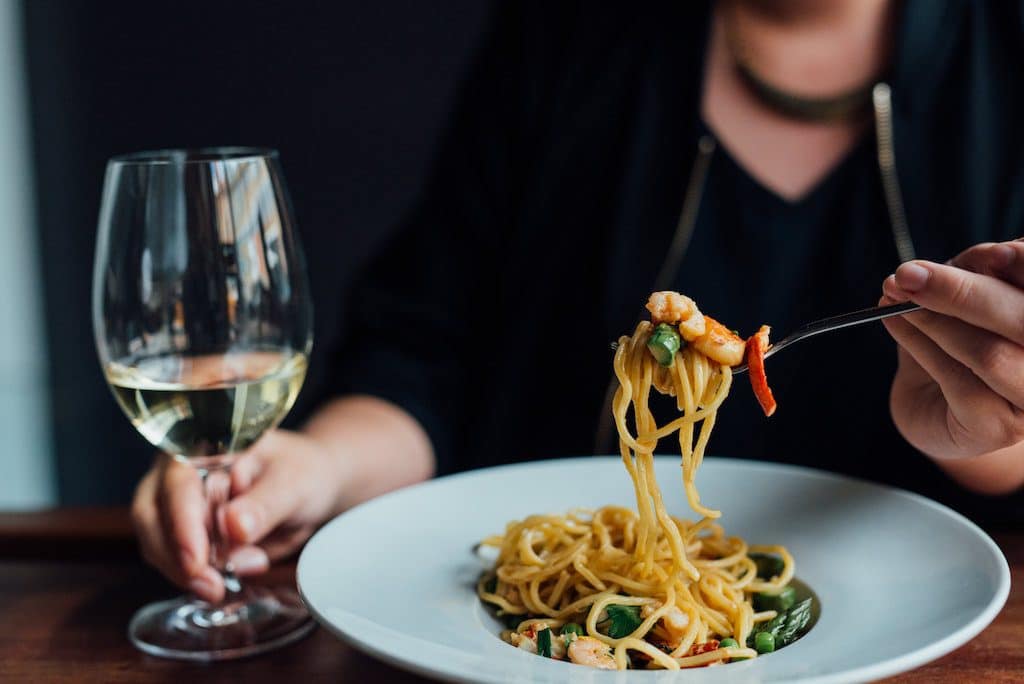 In this magnificent wine bar on Parc Avenue, you can enjoy a luxurious reworked grilled cheese. While it doesn't necessarily evoke memories of grilled cheeses from our childhood, their version – prepared with old cheddar and port – is absolutely delicious. For those simply craving a small bite, this refined sandwich is perfect to accompany your wine tasting in their beautiful space.
3424 Avenue du Parc
Montréal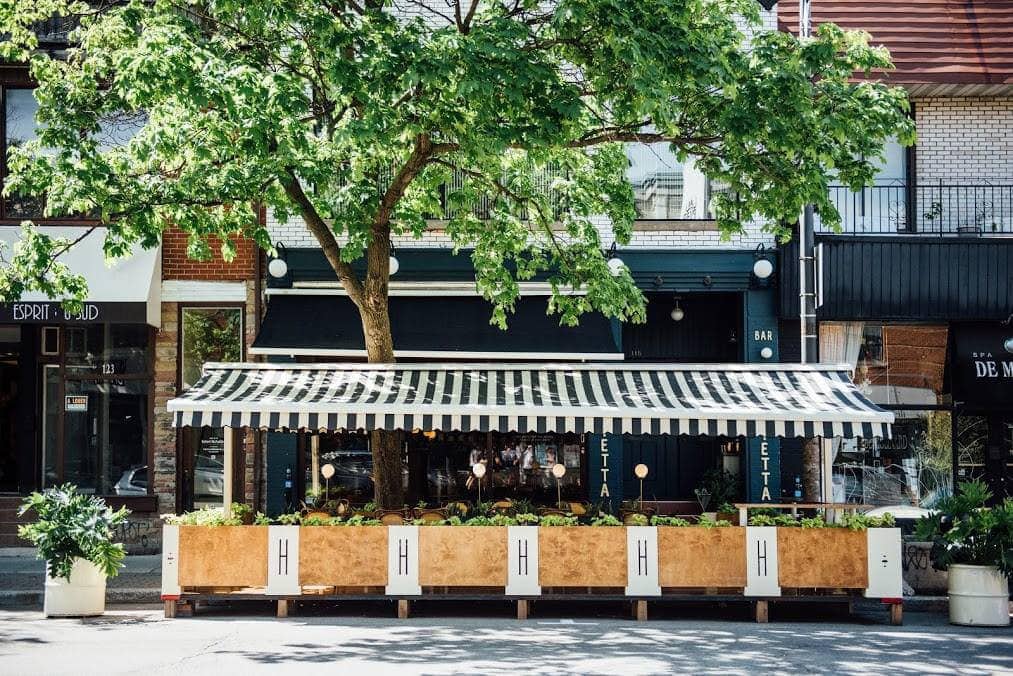 This Portuguese-influenced slice of paradise in the Mile End is the perfect place to spend a charming, unpretentious evening with good cocktails and natural wines. You might want to try their delicious grilled cheese flavoured with piri-piri, a small African red pepper. Exotic flavours abound within the walls of this quaint neighbourhood bar right down to the grilled cheese sandwich.
115 Avenue Laurier Ouest
Montréal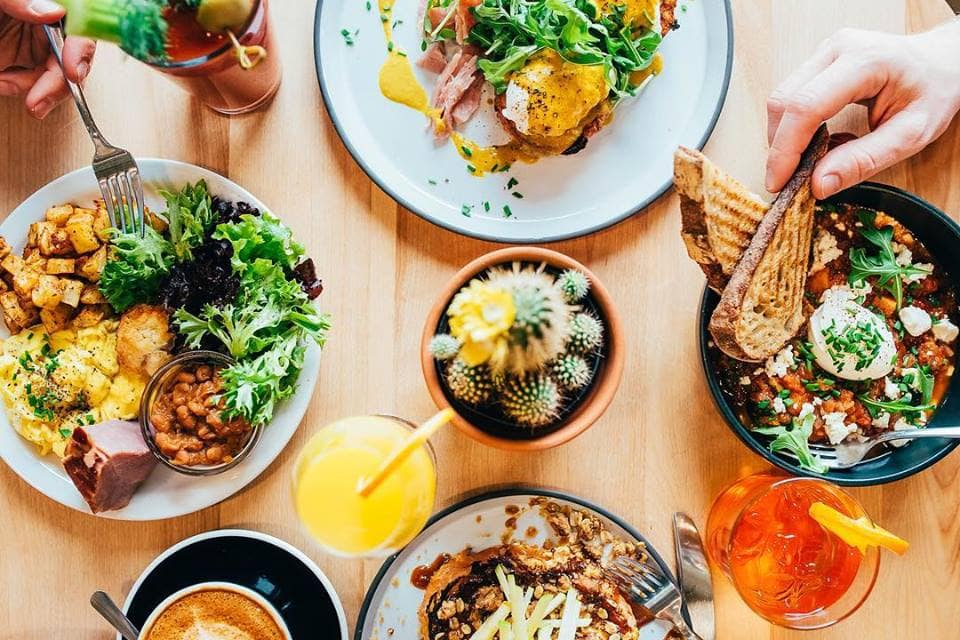 Station W is one of our favourite cafes in Verdun. On the menu, the address proposes a variety of… grilled cheeses! The house specialties are the havarti and braised beef grilled cheese and the raclette with cranberries and caramelized onions – $4.60 to $7.75. These can be enjoyed on their own or in a combo with salad, soup or vegetarian chili for $6.60. A must try!
3852 Rue Wellington
Montréal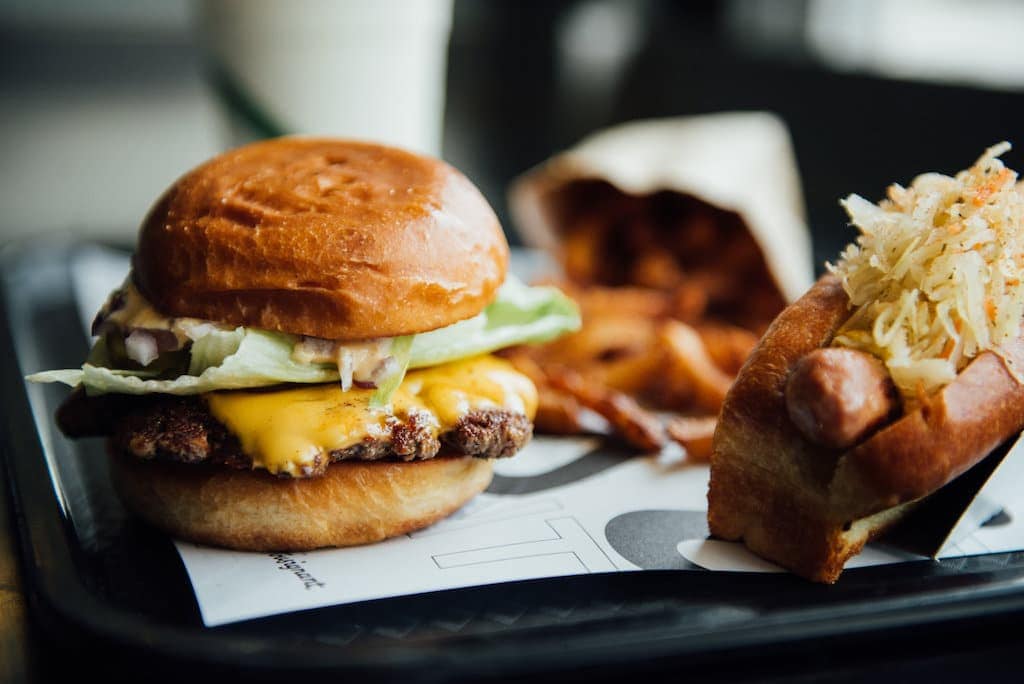 This Quebecois snack bar from Stefano Faita, Michele Forgione and Yann Turcotte offers some of the best fast food in town. The establishment wanted to compete with the fast food chains by offering an improved version: and the whole thing has been very successful! In a superb 50's-60's diner decor, Chez Tousignant offers a very affordable menu. You will enjoy excellent burgers, hot dogs, hot-chicken, milkshakes, poutines and fries. The classic grilled cheese offered by the establishment is made with Quebec cheese and homemade bread; a delight!
6956 Rue Drolet
Montréal
Café Titanic
This little café in the Old Port of Montreal is home to one of the best grilled cheeses in town. Why change a winning formula when Café Titanic doesn't try to do too much: it offers a classic but generous grilled cheese while 3 types of cheese, of the chef's choice, find refuge between the two slices of bread. For a well-deserved dose of comfort!
445 Rue Saint-Pierre
Montreal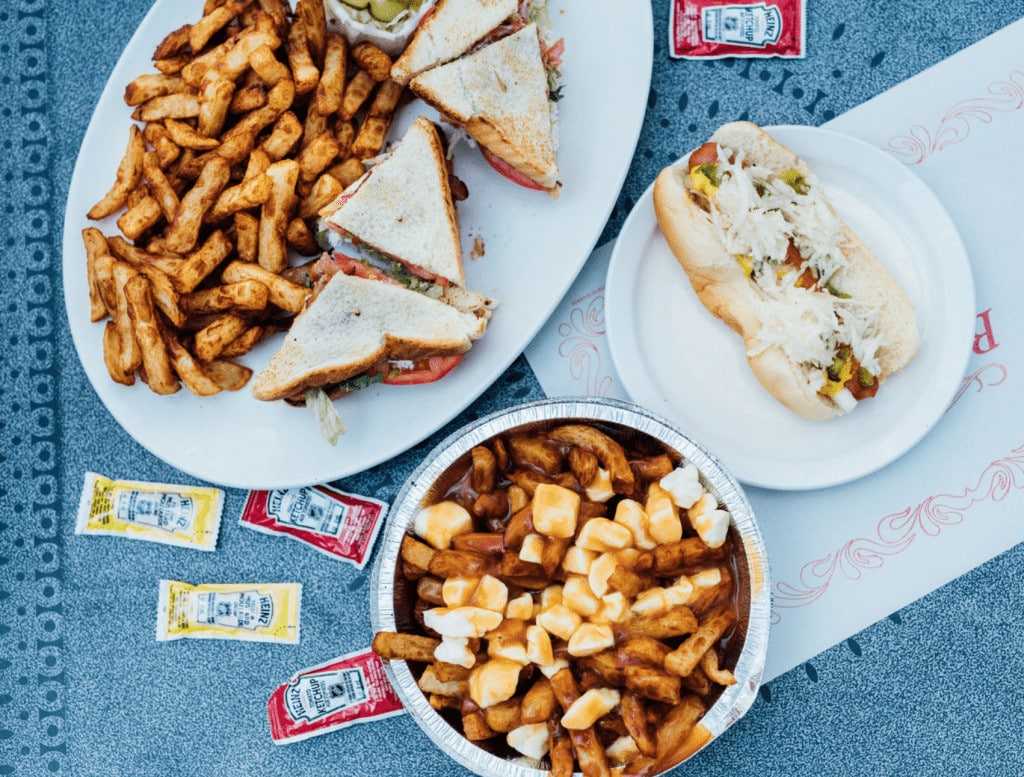 Paulo et Suzanne is open 24 hours a day, 7 days a week, right next to Sacré-Coeur Hospital. For over 30 years, the house has been offering some of the best fries in Montreal. You can also enjoy an excellent grilled cheese sandwich! Special mention to the Extreme Chicken and the Smoked Meat; two sandwiches that take Grilled Cheese to a whole new level!
5501 Boulevard Gouin Ouest
Montréal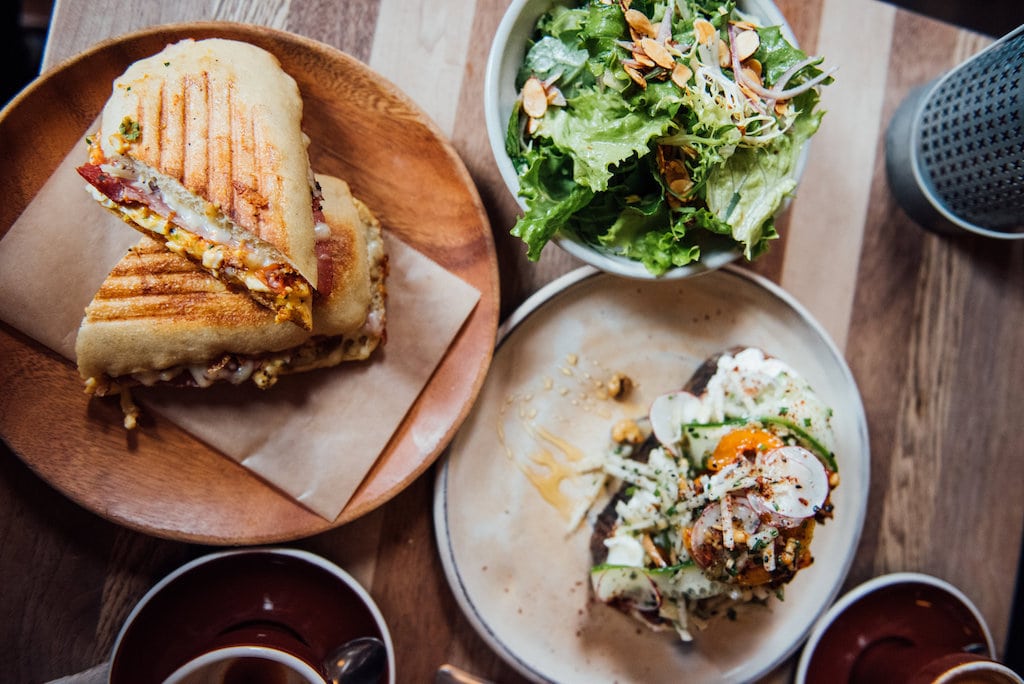 Le fameux grilled cheese de cet incontournable café du Vieux-Montréal mérite ses éloges. Composé de gouda, de fromage à raclette et d'oignons caramélisés, ce sandwich vaut définitivement le détour. D'ailleurs, voici la recette si vous voulez le reproduire à la maison 😉
351 Rue Saint-Paul Ouest
Montréal
See on map
9 Avenue Duluth Est Montréal H2W 1G7
4621 Rue Notre-Dame Ouest Montréal H4C 1S5
1309 Avenue Laurier Est Montréal H2J 1H4
3424 Avenue du Parc Montréal H2X 2H5
115 Avenue Laurier Ouest Montréal H2T 2N6
3852 Rue Wellington Montréal H4G 1V2
6956 Rue Drolet Montréal H2S 2T3
445 Rue Saint-Pierre Montreal H2Y 2M8
5501 Boulevard Gouin Ouest Montréal H4J 1C8
351 Rue Saint-Paul Ouest Montréal H2Y 2A7