Lester's Deli: Extra mustard, please!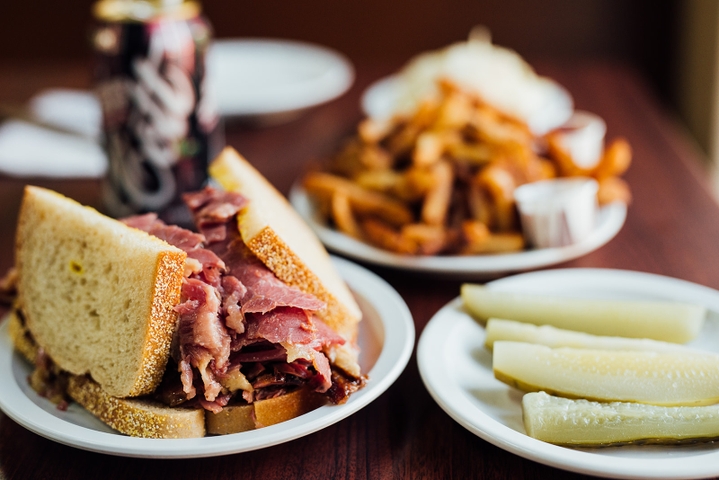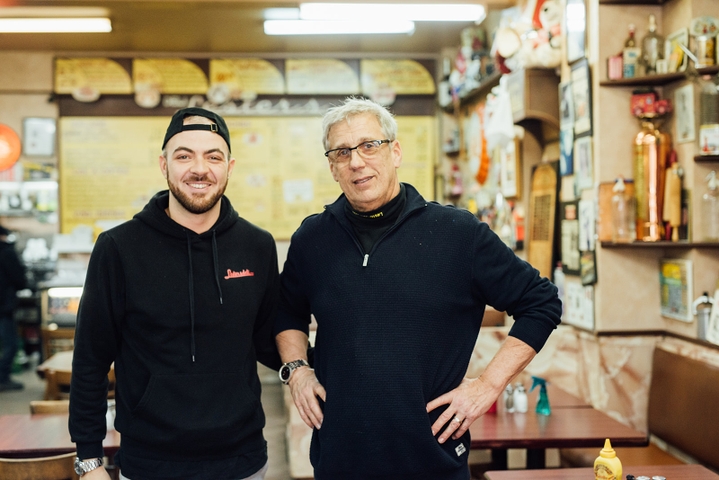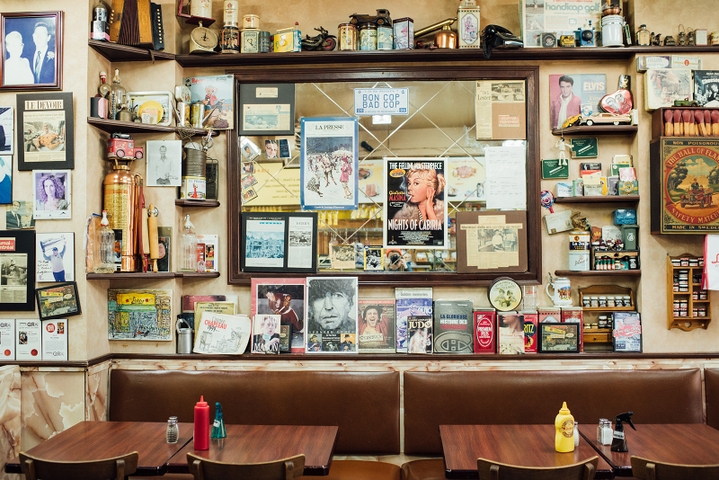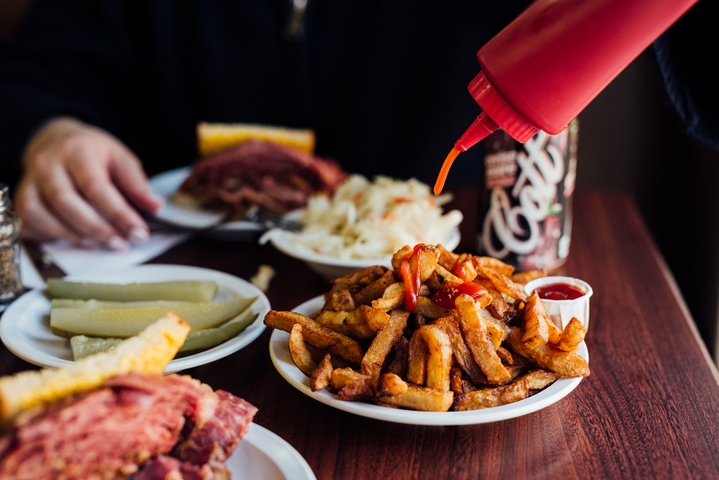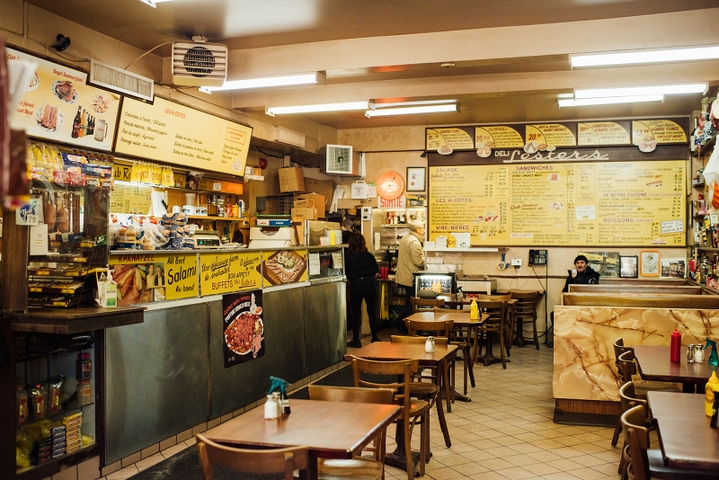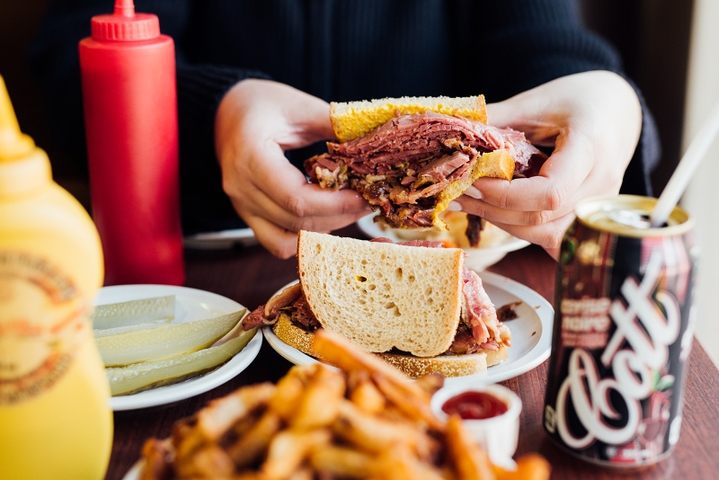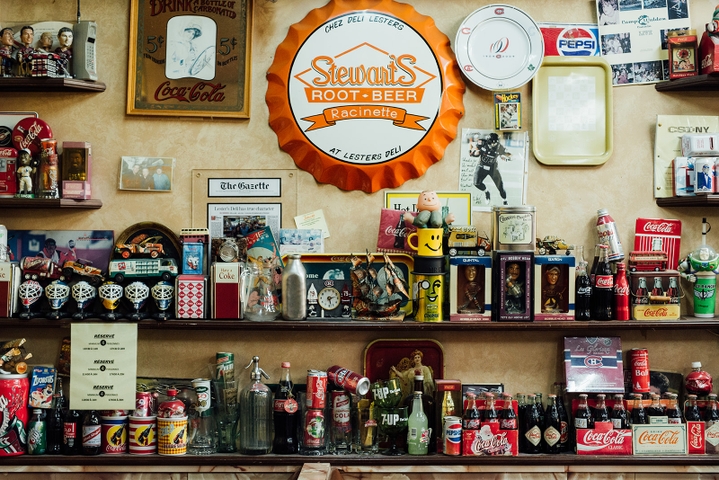 Lester's Deli

$$
Monday: 9:00 AM – 8:00 PM
Tuesday: 9:00 AM – 8:00 PM
Wednesday: 9:00 AM – 8:00 PM
Thursday: 9:00 AM – 9:00 PM
Friday: 9:00 AM – 9:00 PM
Saturday: 9:00 AM – 9:00 PM
Sunday: Closed


Owner(s) Billy Berenholc
Opened 1951

Accepts mastercard, visa, cash, debit
50 Seats
Accepts groups
Is accessible
What could be better than a good smoked meat sandwich, with a pickle, fries and a cherry colt? That's what Billy Lester, owner of Lester's Deli, offers you.
Lester's Deli opened in 1951 (!) by the current owner's father on Bernard Street in Outremont. A recent immigrant from Poland, he decided to open a smoked meat restaurant in the heart of Montreal's Jewish neighbourhood.
The pride of the establishment
Although the menu has many items, the famous smoked meat sandwich is the star of the show. The meat at Lester's is marinated for 72 hours in a homemade brine! This recipe, imported from post-war Poland by Eddy Lester, remains, to this day, the greatest pride of the establishment and our greatest joy.
The decor and atmosphere of the address are in the style of traditional American diners. You will have the chance to eat under the eyes of music and sports legends. Photos of Elvis, Leonard Cohen, Patrick Roy and Marilyn Monroe, to appoint a few, are displayed on the walls of the restaurant. Also, you can enjoy your meal out on their small terrace on Bernard Street during the summer season.
For those who love Lester's Deli, there are now 2 other locations. One is located in the international zone of the Pierre Elliot Trudeau airport and the other one at the Laurentin bowling alley in Ville Saint-Laurent.
A beloved & debated emblematic dish
Smoked meat is an emblematic dish of the city of Montreal. Most meat-eating Montrealers have their preferred smoked meat establishment. God knows how many great discussions, even arguments, have revolved around these juicy sandwiches! While we won't take a side on that debate, we can, however, say that the Bernard Street address deserves its place in this eternal debate; Lester's Deli is in our list of the best smoked meat in Montreal.
And now, it's up to you to form your own opinion. The only advice we can give you here is this: don't be afraid to add lots of mustard and order an extra pickle!
Bon appétit!
Written by Sophie Monkman
Photography by Alison Slattery