Snowdon Deli: Classic smoked meat deli on Decarie Blvd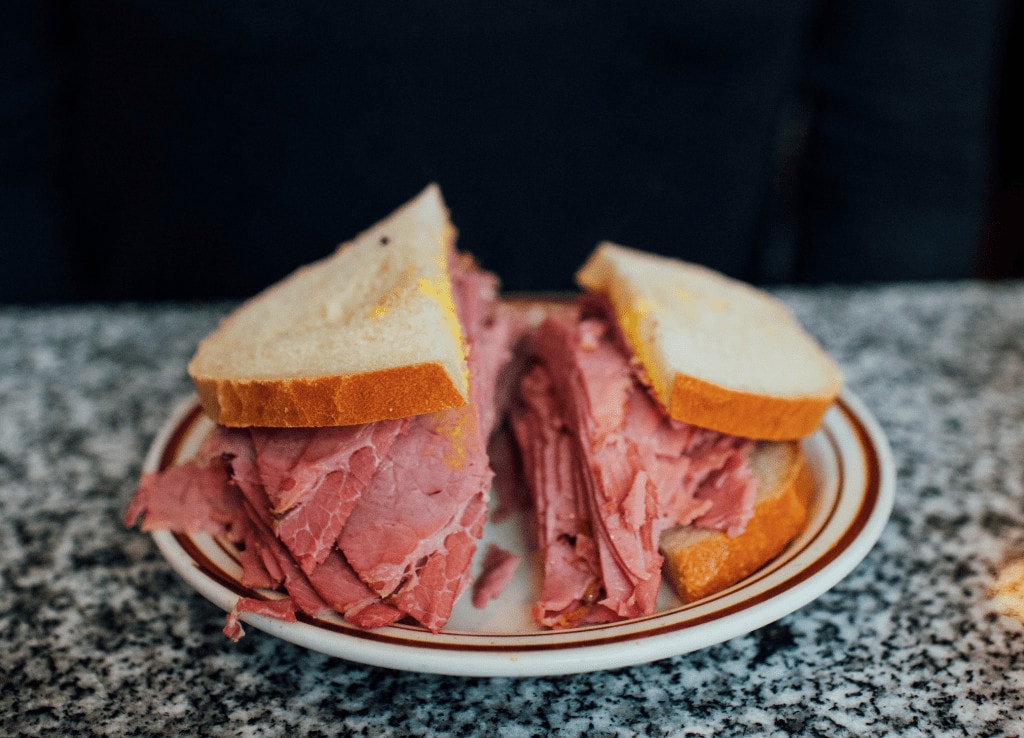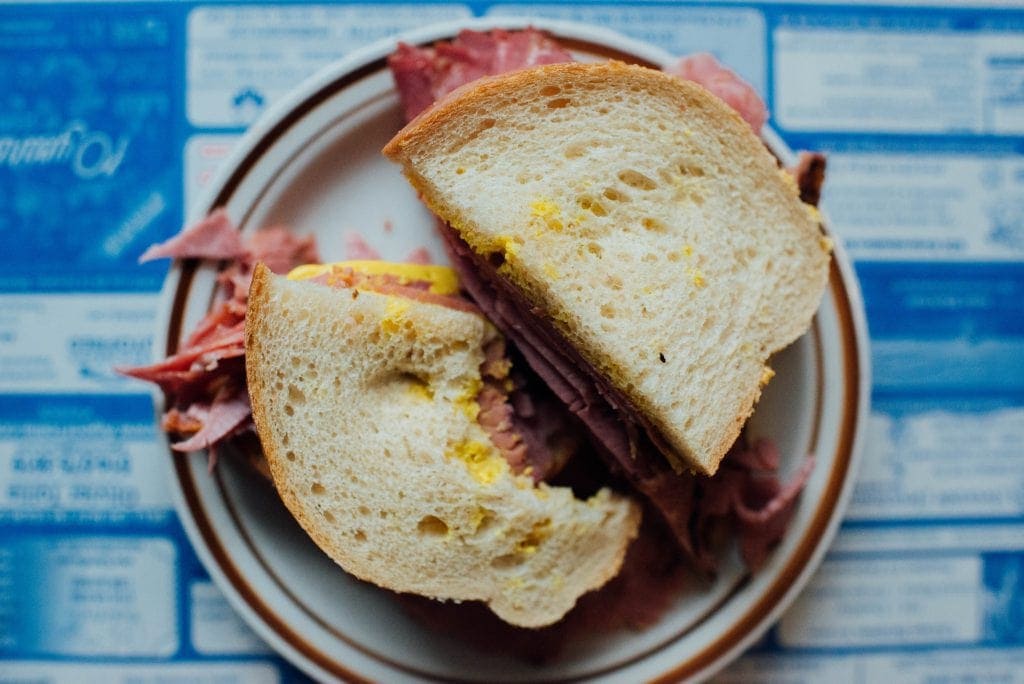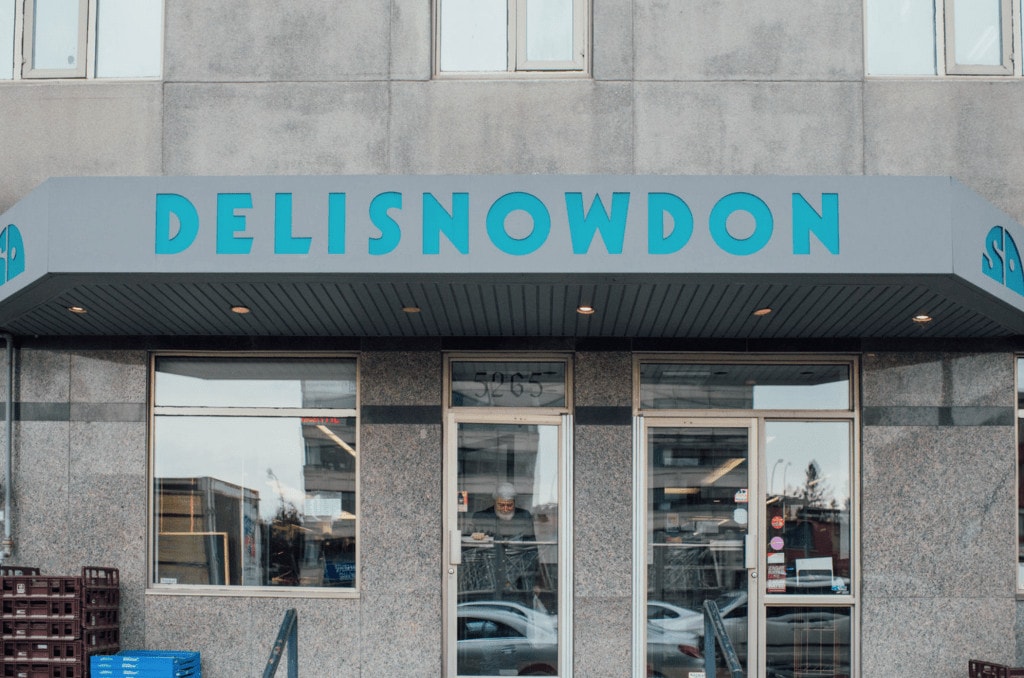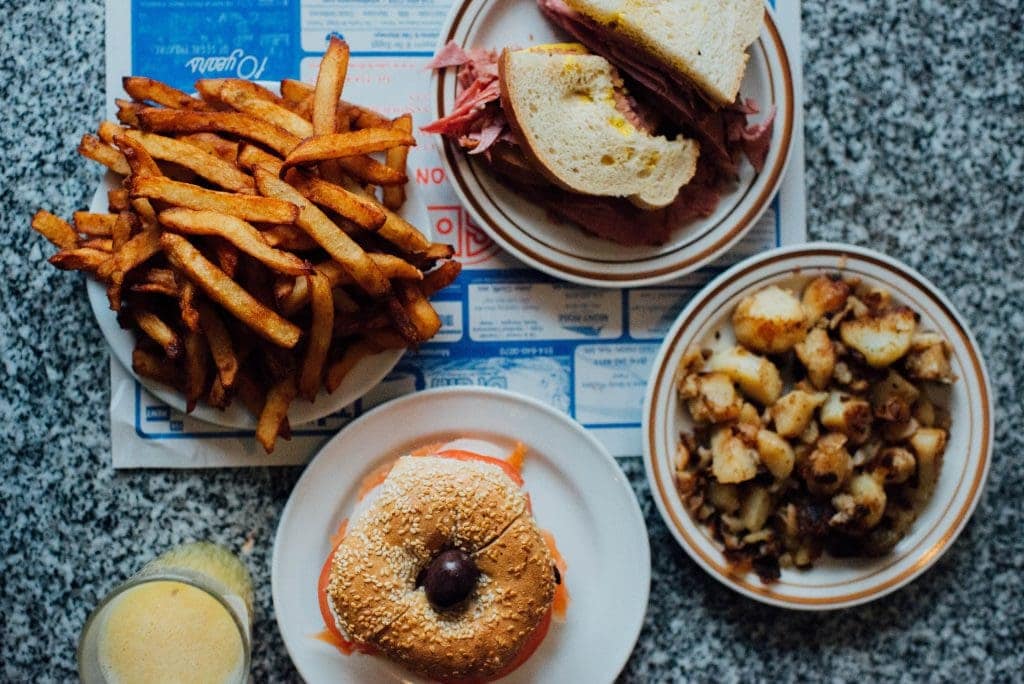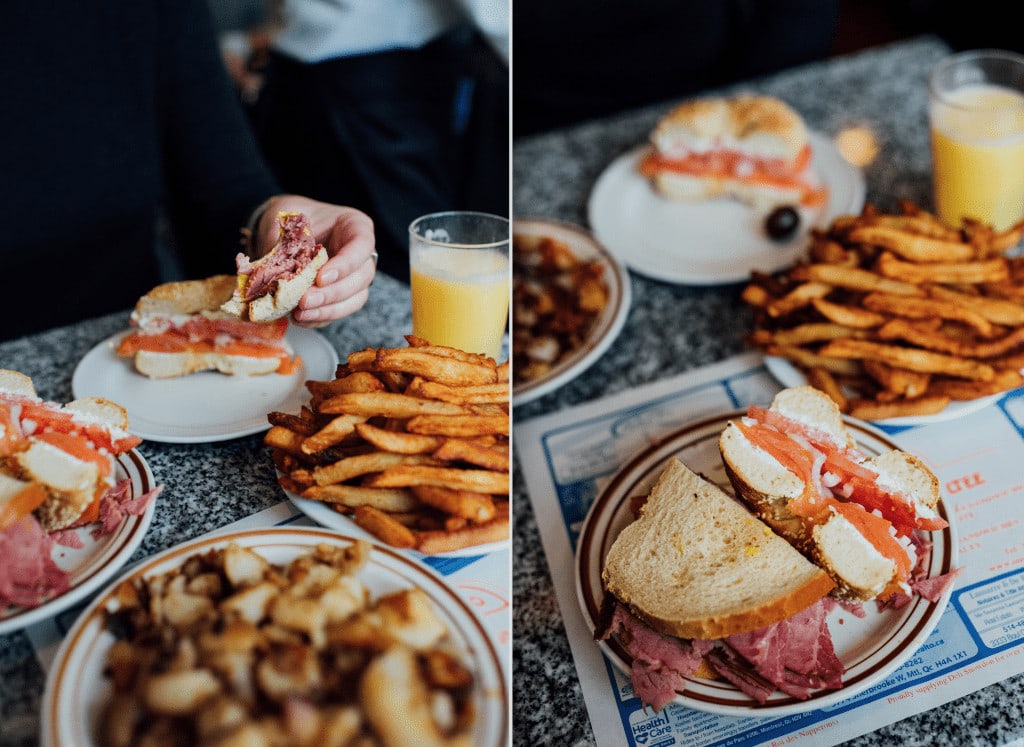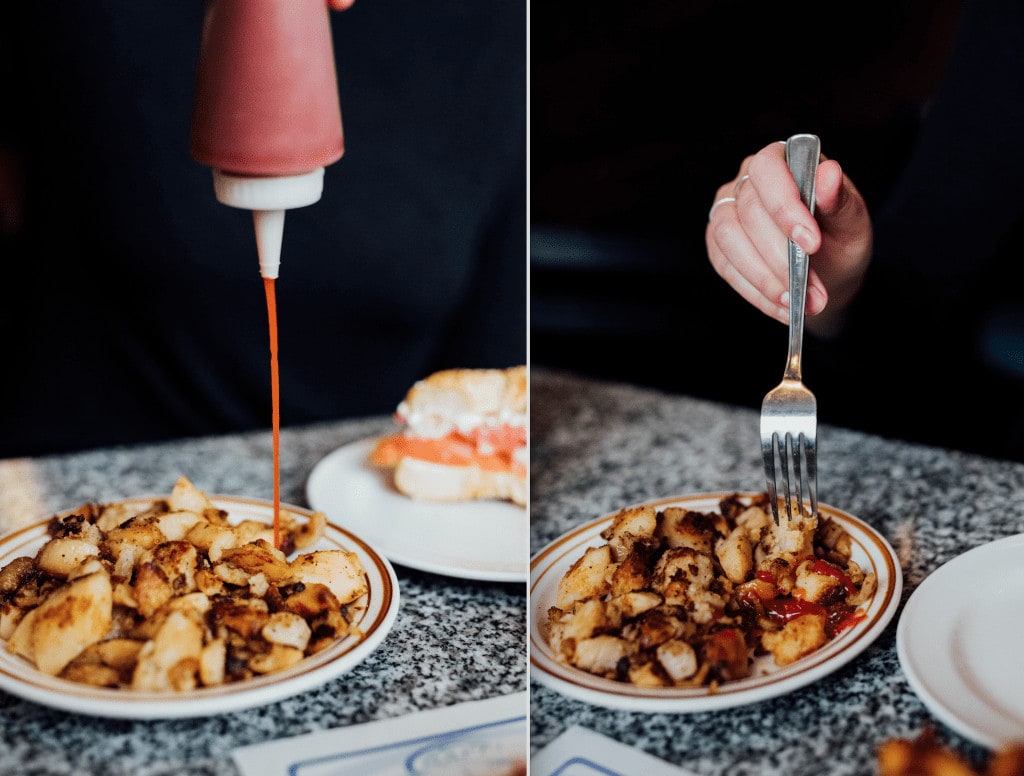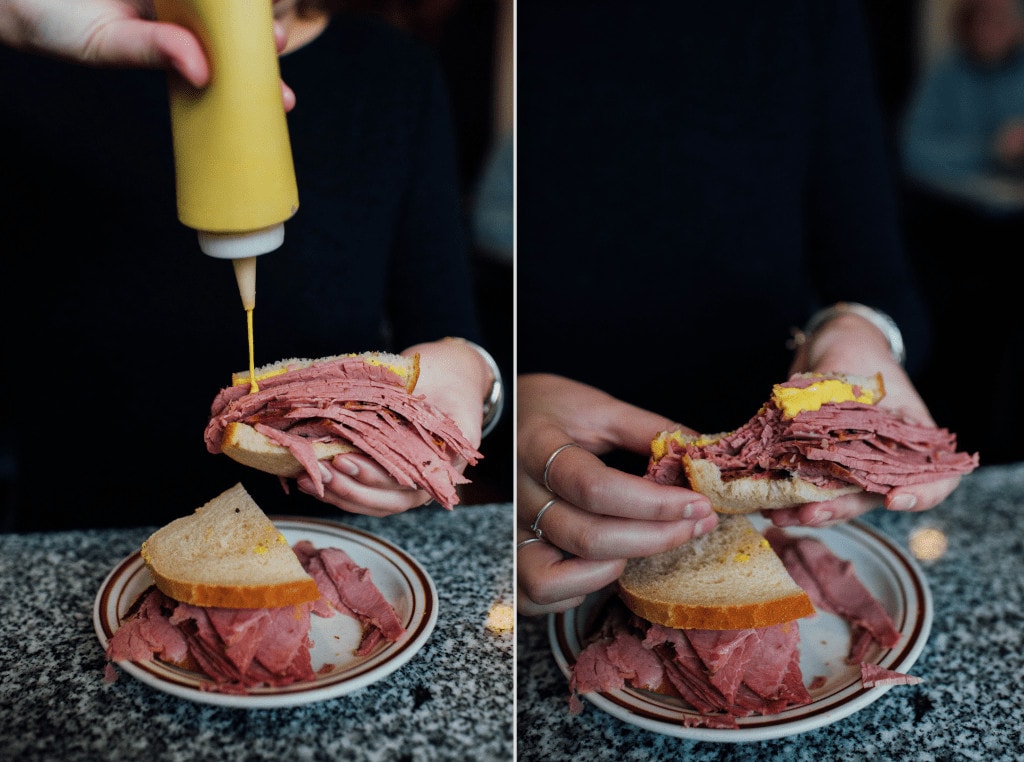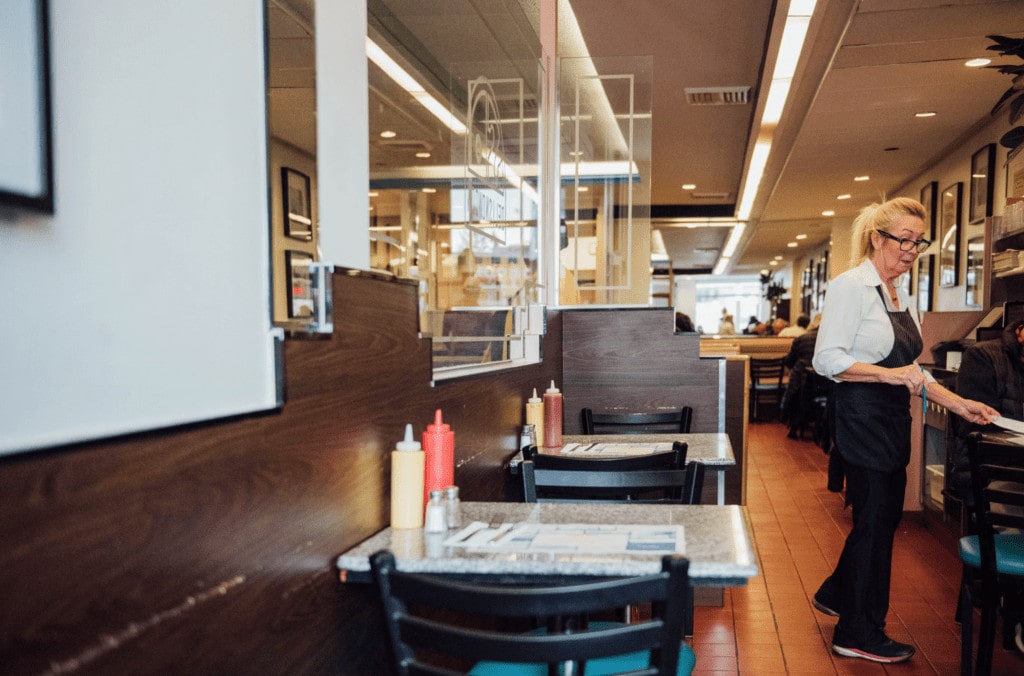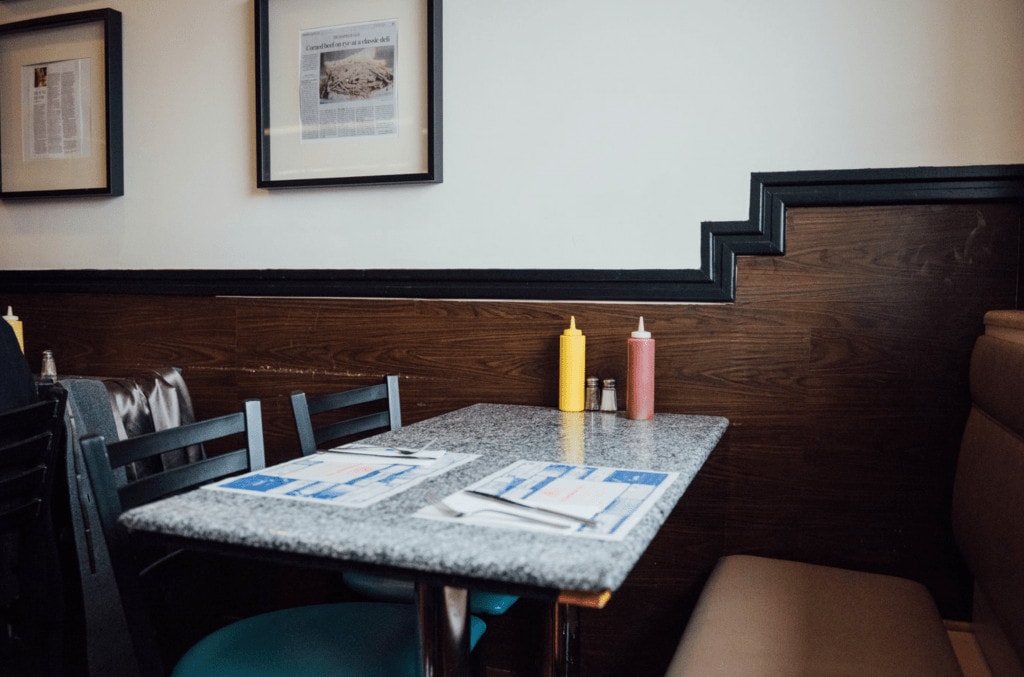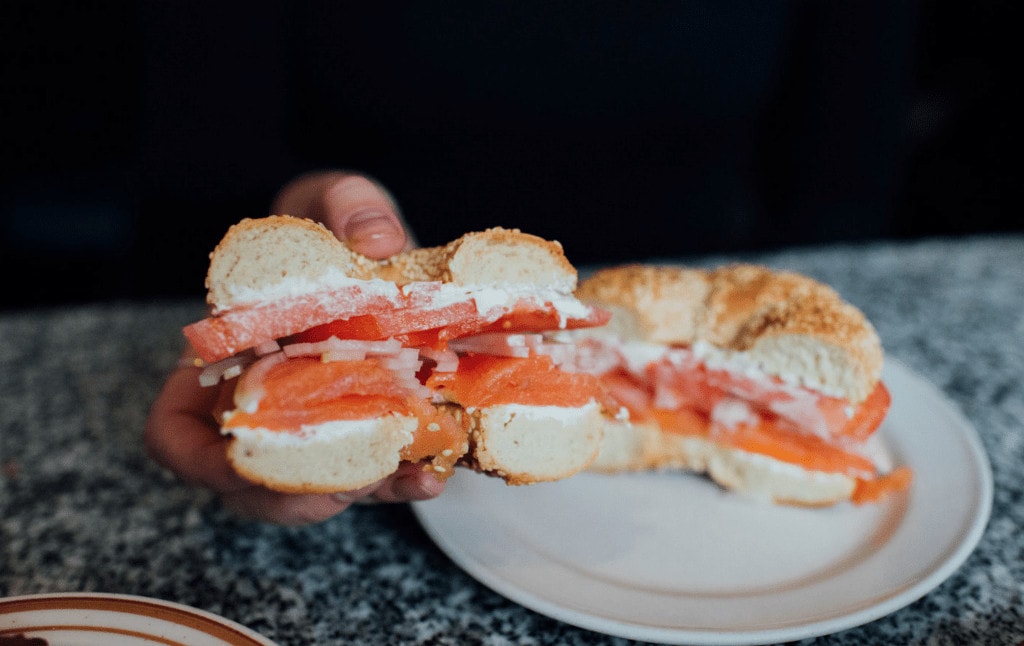 Snowdon Deli

$
Monday: 6:00 AM – 6:45 PM
Tuesday: 6:00 AM – 6:45 PM
Wednesday: 6:00 AM – 6:45 PM
Thursday: 6:00 AM – 6:45 PM
Friday: 6:00 AM – 6:00 PM
Saturday: 6:00 AM – 6:45 PM
Sunday: 6:00 AM – 6:45 PM


Owner(s) Hart Fishman
Opened 1946

Accepts mastercard, visa, cash, debit
104 Seats
Offers catering
Accepts groups
Snowdon Deli is truly a Montreal landmark, serving some of Montreal's best smoked meat – and much more – for over 70 years. « Fill Your Belly at Snowdon's Deli » says it all, and for those of us that have been doing precisely this since 1946, we are testimony to the truth in their motto!
Smoked meat is without a doubt, a quintessential deli specialty linked to Montreal. Traditionally served as a sandwich, it's pretty basic: tender slices of smoked beef piled high between rye bread slathered with yellow mustard and maybe a pickle on the side.
It all started after WWII when the three Snowdon brothers – Abe, Joe and Phil opened Snowdon Deli on Décarie Blvd, and it's been there ever since.
« I've been working here for five years as the manager, but the restaurant has been in my family for 72 years, » says Hart Fishman, a grandson.  When Snowdon's first opened, it was only half the current size with just 12 tables, and in the 1970s it expanded to 104 seats, spread out between the booths and tables on the red brick floors, yet it's the catering and take-out side of the business that has remained integral to its success.  Snowdon's party sandwiches (always topped with sweet pickles!) are legendary and perfect for all occasions.
On Décarie Blvd, north of Queen Mary, there are far more cars than pedestrians. But walk through the doors of Snowdon's and you are overwhelmed by the friendly atmosphere and above all, a feeling of comfort. « It's a community, not only for Jews, but for the neighborhood as well. » There's a very 70's look about the place and « the colours are white, black and turquoise – very Miami. I like it. »
The success of Snowdon's rests with their consistency from the surroundings to the kitchen, where the Polish recipes of the Fishman family are still used today. Customers can always find brisket, turkey, smoked meat, corned beef, latkes (potato pancakes) and knishes (mashed potatoes, onions & cheese deepfried in dough), or even chicken soup with matzo balls. Maybe not always the gefilte fish because it sells out fast. Every week Snowdon's goes through about 45kg of chopped liver, 90kg of coleslaw, 135kg of smoked salmon and …. 550kg of smoked meat! Smoked meat, fries and a Coke cost about $15.
Hart Fishman is an infinitely sociable man, extremely funny and profoundly generous. Hart makes jokes and serves food to all regulars and future customers. And the regulars come back year after year, « Because, Snowdon Deli is like home or a community centre. » This is a place well worth trying if you are in the 'hood, whether it be to find out more about Snowdon's, to try a new place or simply devour some of Montreal's best smoked meat.
Written by Kashanti Sandy