The best Caesar salads in Montreal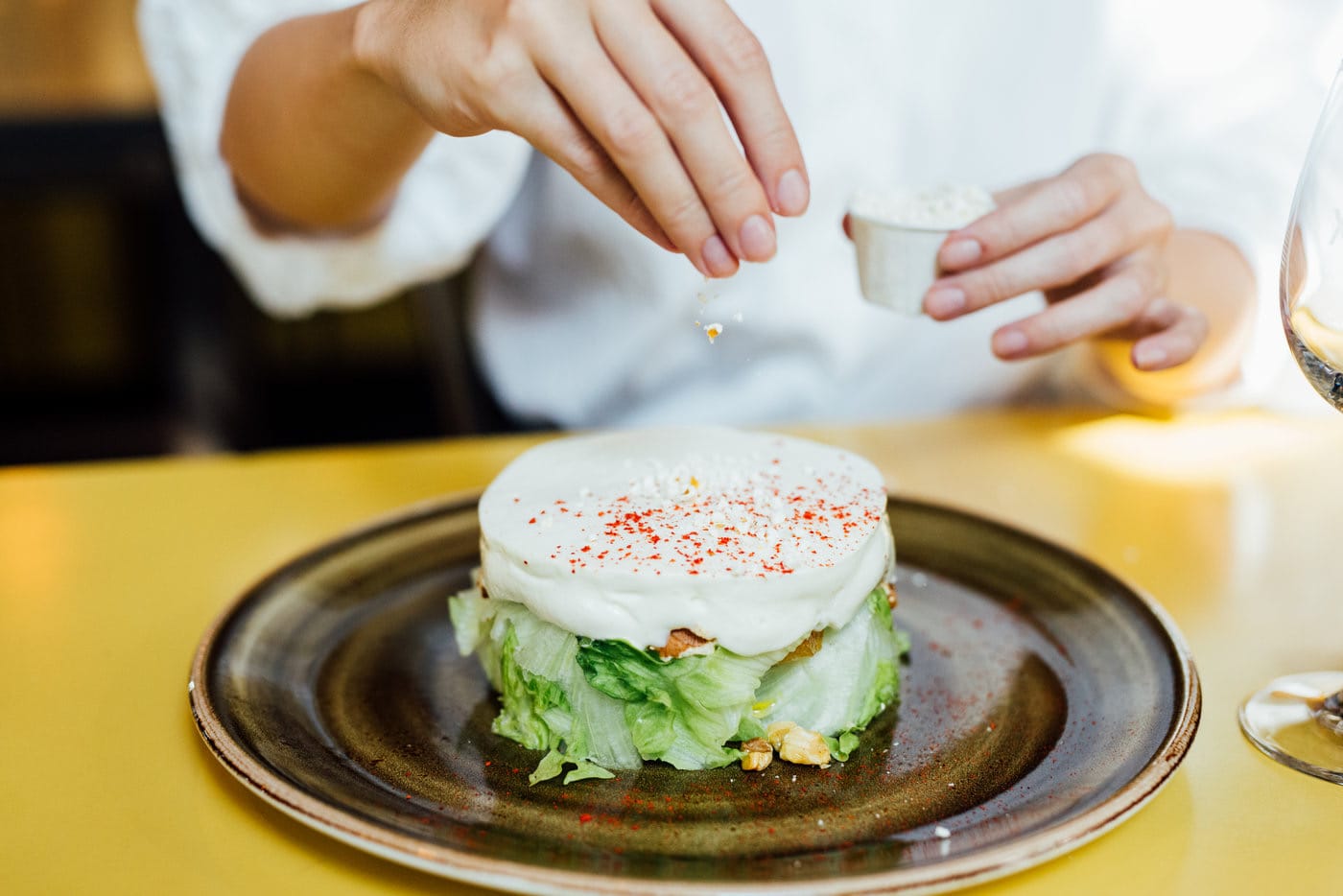 Where to savour the best Caesar salads in town?! While the origin of this salad is still somewhat of a mystery, some believe that the first Caesar salad is said to have been created in the 1920s by Italian restaurateur Ceasar Cardini in his restaurant in Tijuana, Mexico. Rumour has it that the chef served it after a food shortage and was forced to improvise with what he had on hand.
The Caesar salad is one primarily made with romaine lettuce, parmesan and croutons. The key element of this salad is the "Caesar" sauce that accompanies it made of grated parmesan, olive oil, crushed anchovies and egg yolk. A salad indeed, but not just any salad!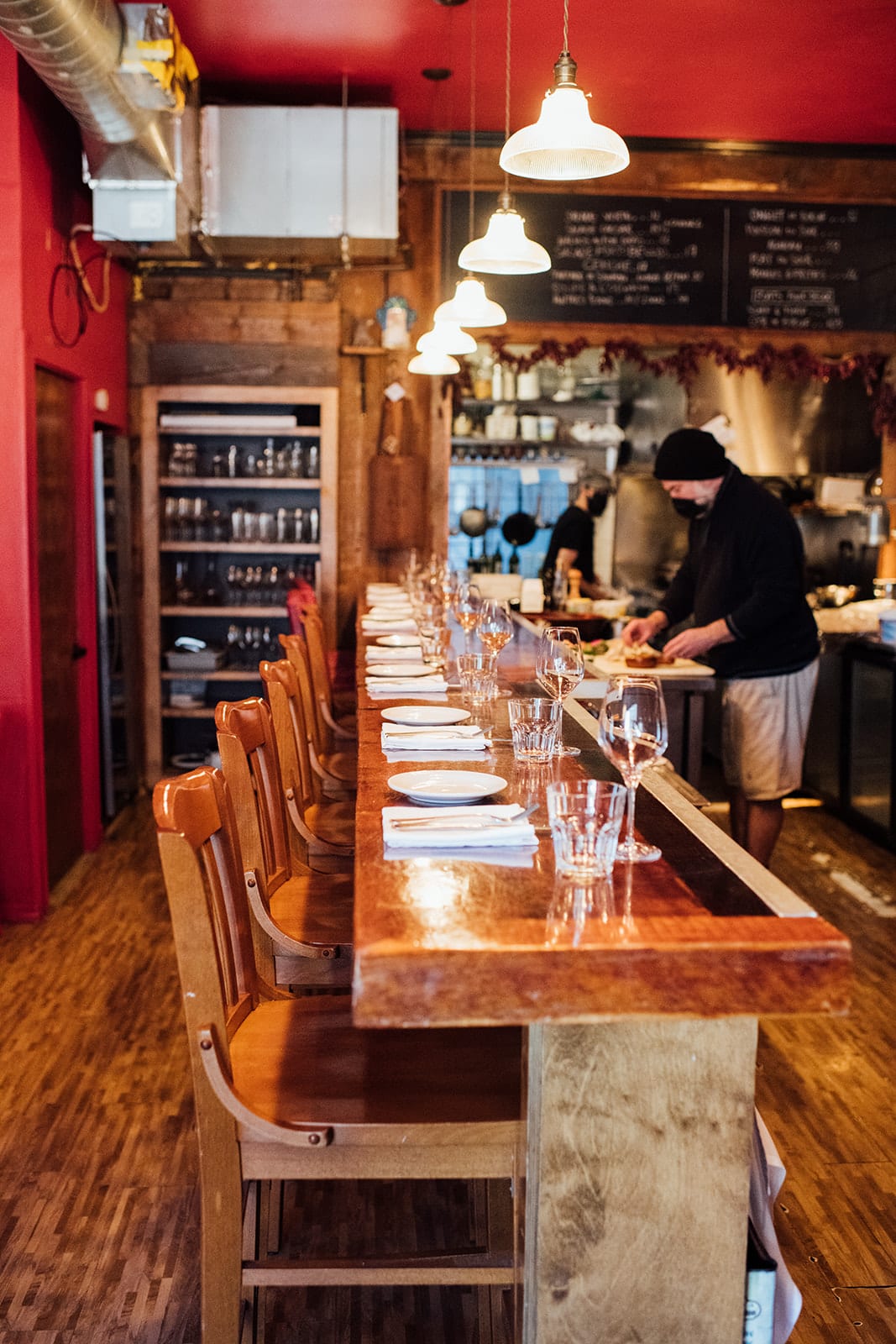 Gus is a charming neighbourhood restaurant that offers comfort food with simple but carefully crafted ingredients. Here you can eat a great Caesar salad freshly made to order. The generous salad is served with small Italian piccoricci peppers. You can also add extra caviar, and when in season, you can enjoy the chef's Caesar salad with lobster. A must try! Photos Gus
38 Rue Beaubien Est
Montréal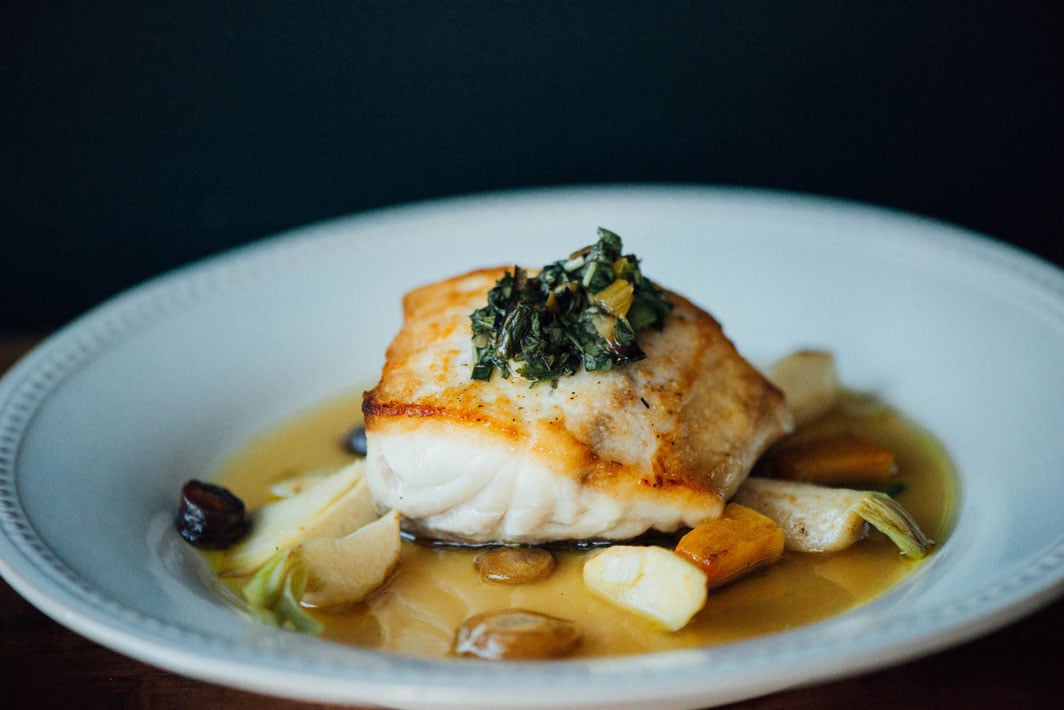 Taverne sur le Square
Tavern on the Square offers delicious market cuisine with French and Italian influences. Here we enjoy a delicious Caesar salad revisited with endives, anchovies and crumbled nduja. Made with fresh market ingredients, the result is delicious. A delightful treat! Photos Alison Slattery
1 Carré Westmount
Westmount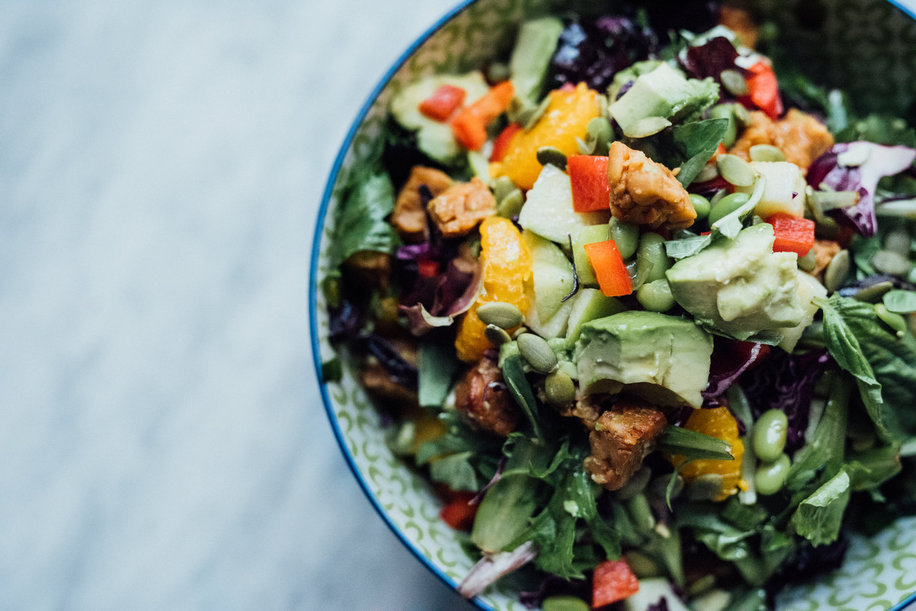 Who in Montreal has never tasted a salad from one of Mandy's many restaurants? Ideal to take-out for a lunch on the go or to be fully enjoyed on site, Mandy's has built its reputation with time and for good reason! We never get tired of these fresh salads with generous portions, and one of our favourites is the Caesar. Both very creamy and crispy, it strikes the perfect balance between the Caesar dressing, bacon and crispy pita chips served in abundance. Parmesan and mozzarella cheese are also included. For an extra treat, we also add a protein like chicken.
2067 Rue Crescent
Montréal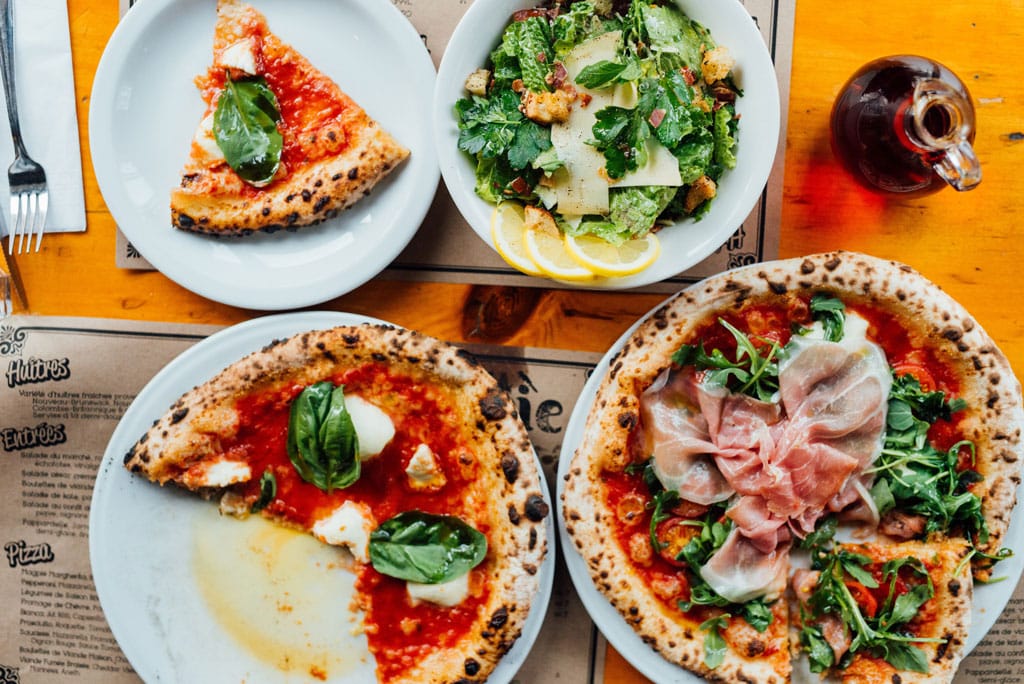 Looking for a casual evening in a warm atmosphere? Magpie Pizzeria located in Mile End is your address. We already know this pizzeria for its artisanal pizzas cooked in a wood-fired oven with Neapolitan inspiration, but they do not only excel in the art of thin crust pizza. We also love their Caesar salad.  Creamy homemade dressing, perfectly grilled pancetta, and fine herbs are the key elements of this salad to delight our taste buds. Photos Alison Slattery
16 Rue Maguire
Montréal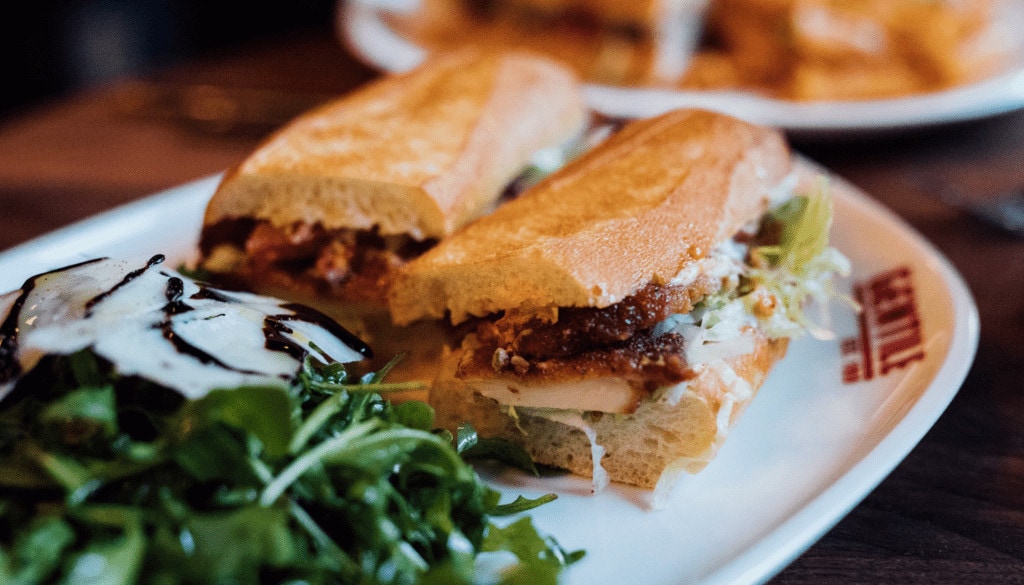 Here, we savour a vegetarian Caesar salad. Westmount's Cafe Gentile has an elegant and modern decor inspired by classic Italian restaurants. Always packed, the place offers a menu of revisited classics. Here, we eat some of the best Caesar salads in town: gem lettuce, bagna càuda vinaigrette, and parmigiano reggiano croutons. The result is original and delicious. Photos Alison Slattery
4126 Rue Sainte-Catherine
Westmount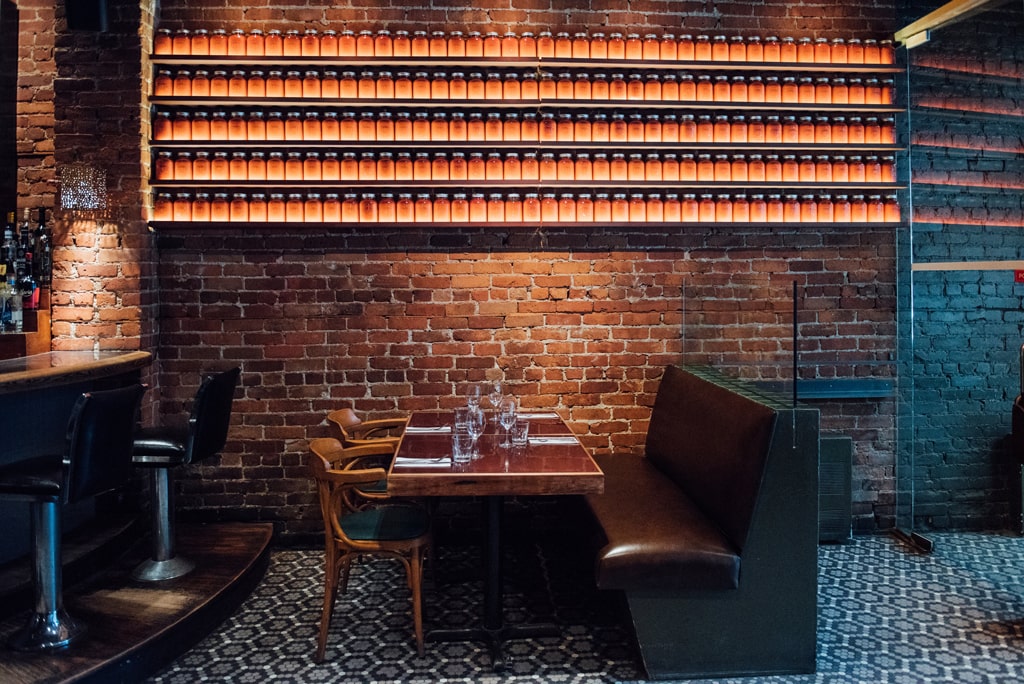 Le Petit Italien
Le Petit Italien offers good pasta and simple Italian classics in a very friendly atmosphere. As for the house Caesar salad, it can be enjoyed as a starter or as a main course. Made with romaine lettuce, Caesar dressing and, their special twist, parmesan crisps that replace the traditional croutons. Photos Alison Slattery
1265 Rue Bernard Ouest
Montréal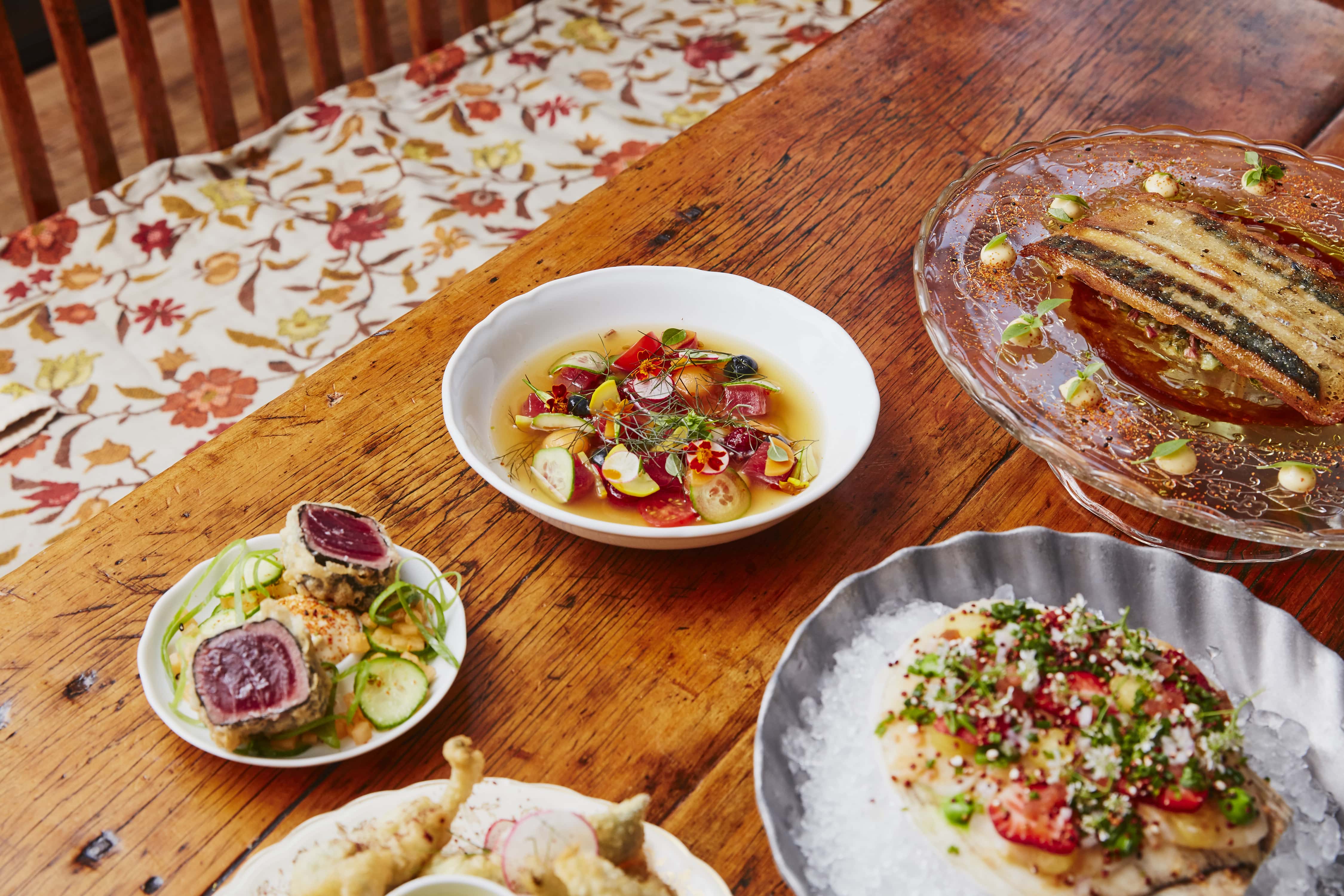 Montréal Plaza
The Caesar salad at Montreal Plaza is like the rest of the restaurant: a spectacle. Served on a high platter, it is composed of Iceberg salad, homemade vinaigrette, pieces of bacon and chicken livers. An original and delicious mix! photos Dominique Lafond
6230 Rue Saint-Hubert
Montréal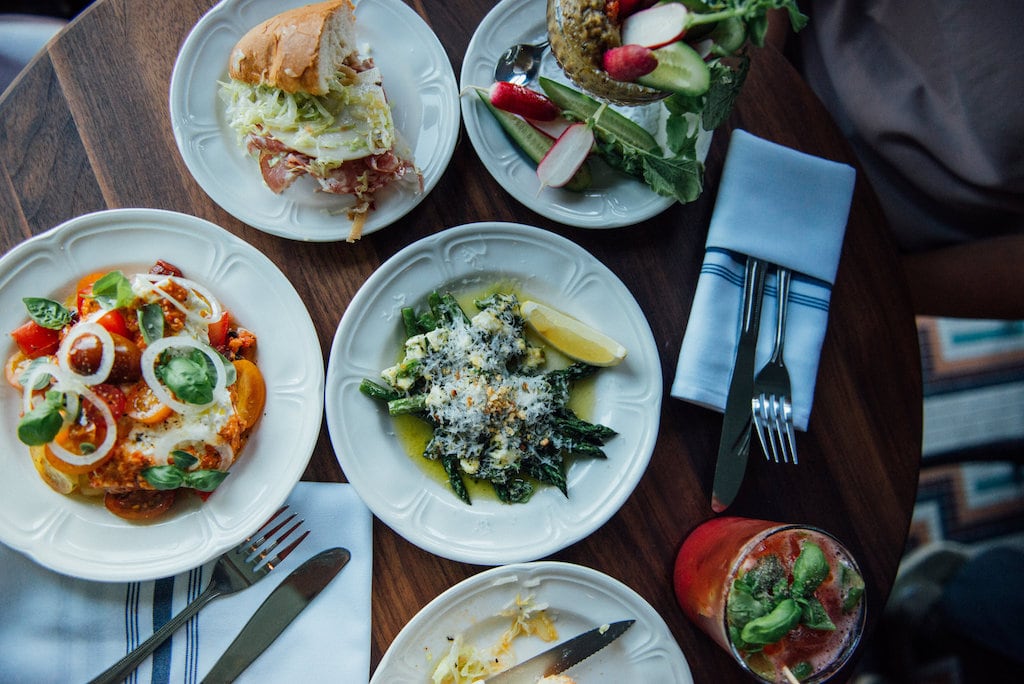 We come to Caffe un po di piu to travel to Italy in a magnificent setting, and to taste delicious fresh and original small plates. To accompany the fine organic wines offered, the house offers a delicious Caesar salad: greens, egg, anchovies parmigiano, pancetta, and croutons. Photo Alison Slattery
3 Rue de la Commune Est
Montréal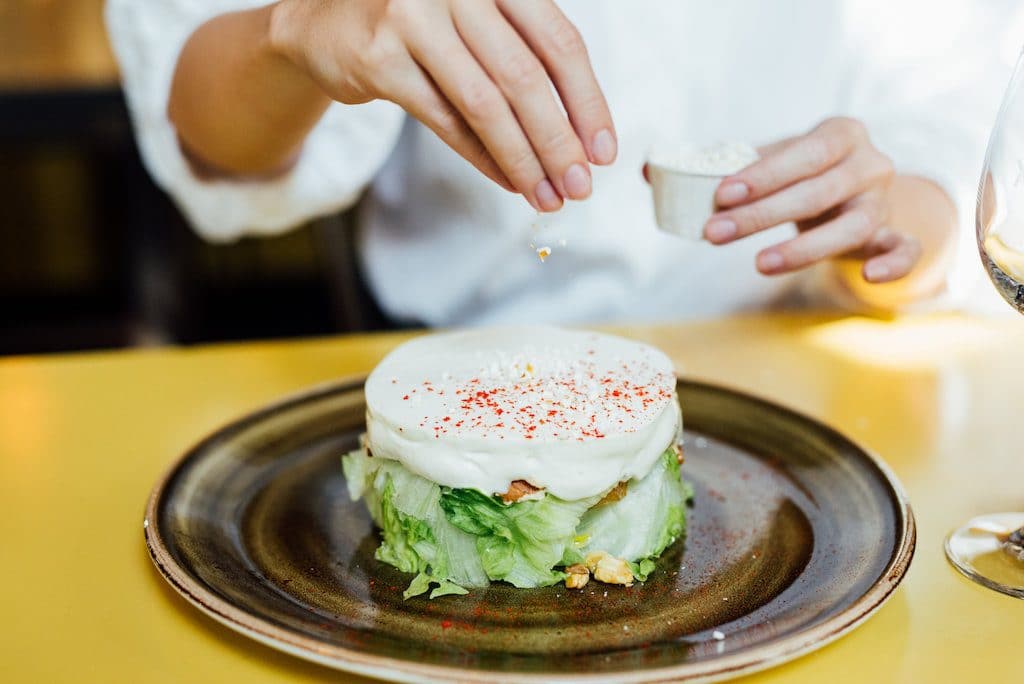 Mile-Ex
The restaurant Mile-Ex opened its doors in 2012, even before the neighbourhood where it's located was named that! The barely 20-seat establishment has since made many happy. Serving lots of seafood, the menu is somewhat inspired by the chef's three-year stay in Los Angeles and the street food scene there: squid roll merguez, fried mussels, burger, but also a killer Caesar salad: the blue cloud salad! Photo Alison Slattery
6631 Rue Jeanne-Mance
Montréal
38 Rue Beaubien Est Montréal H2S 1P8
1 Carré Westmount Westmount H3Z 2P9
2067 Rue Crescent Montréal H3G 2C1
16 Rue Maguire Montréal H2T 1B8
4126 Rue Sainte-Catherine Westmount H3Z 1P4
1265 Rue Bernard Ouest Montréal H2V 1V9
6230 Rue Saint-Hubert Montréal H2S 2M2
3 Rue de la Commune Est Montréal H2Y 0B1
6631 Rue Jeanne-Mance Montréal H2V 4L1