Têtes de Cochon: Delicious & eco-friendly cuisine in Sainte-Adèle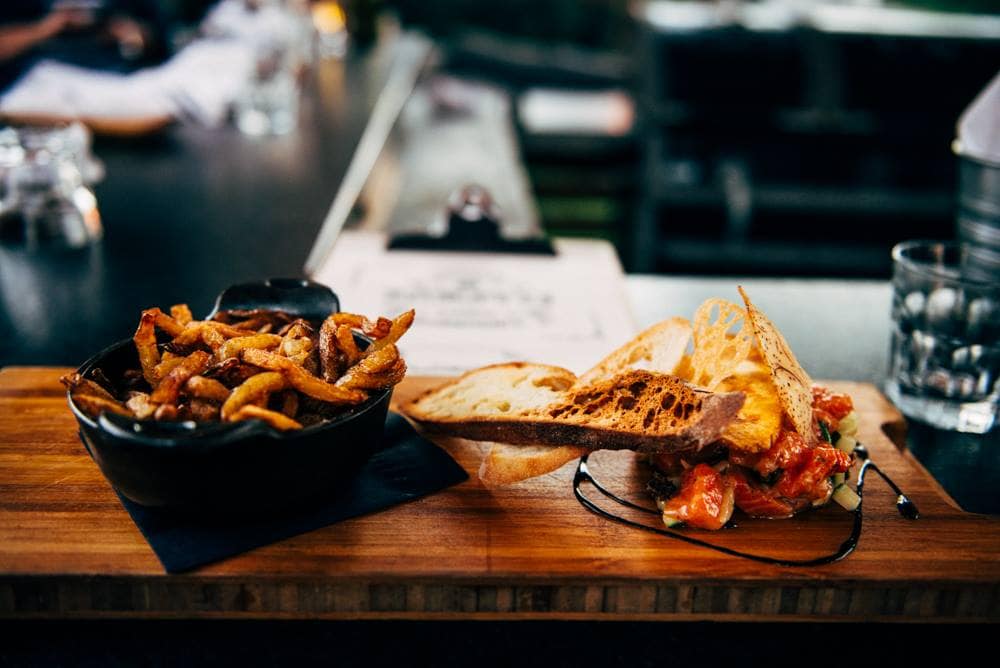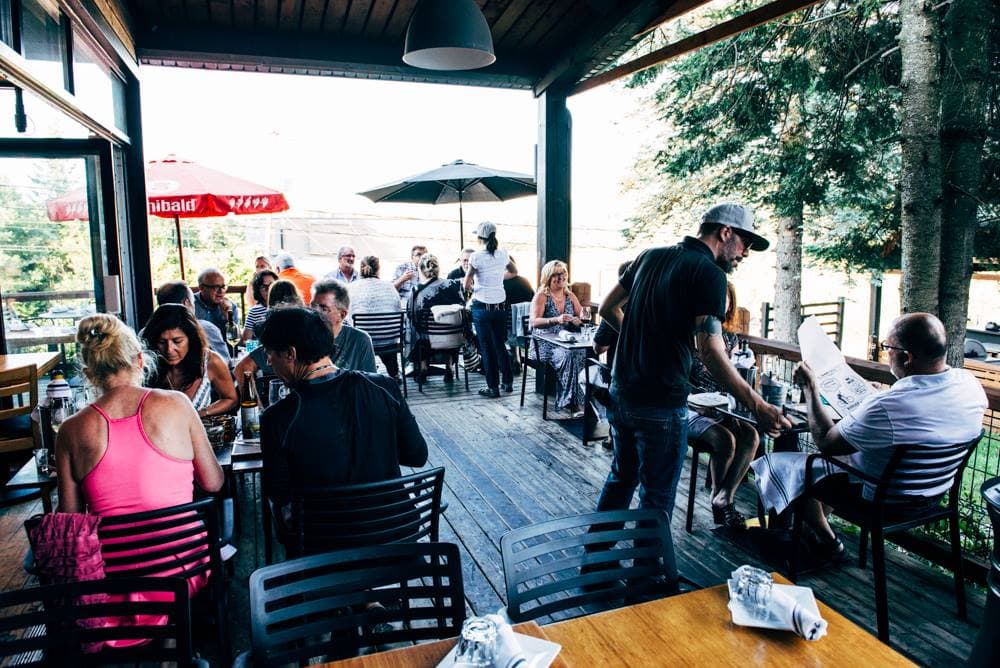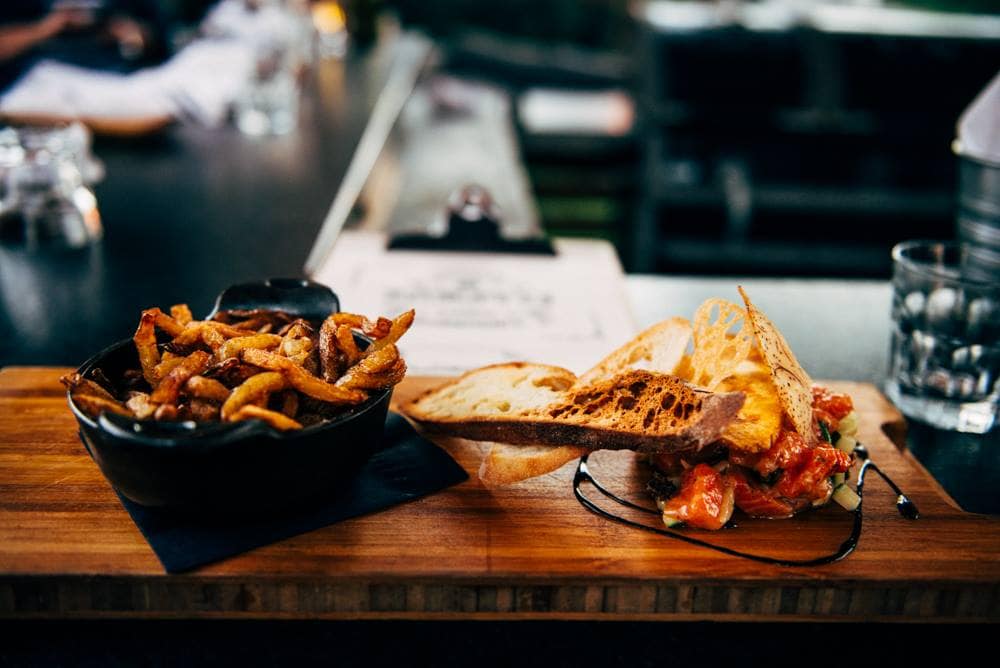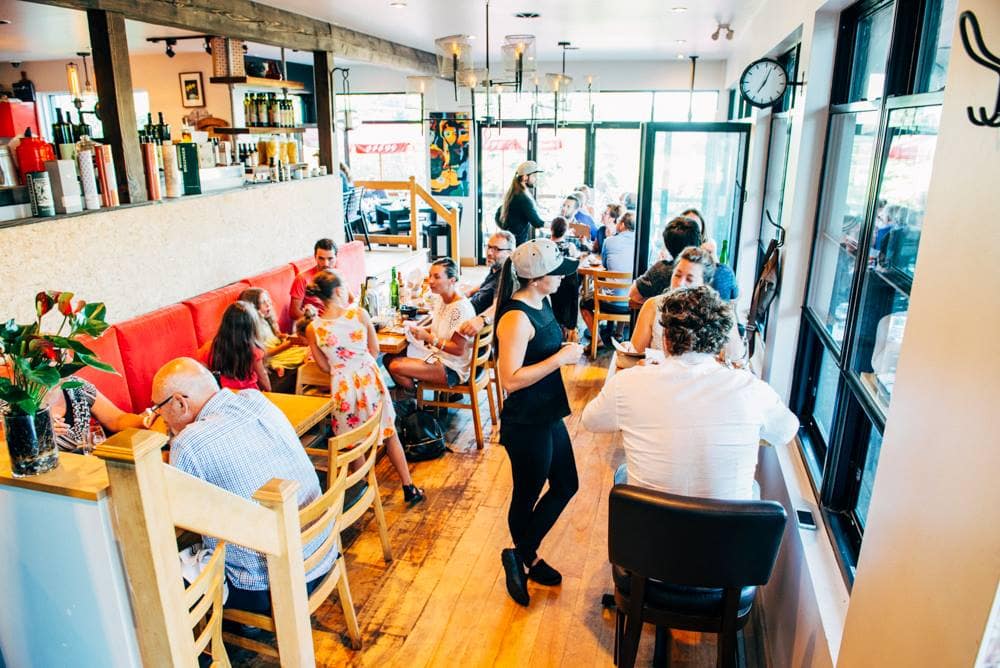 Located in downtown Sainte-Adèle, the restaurant-butcher shop Têtes de Cochon is a convivial address where you can enjoy delicious and well-executed dishes.
Philippe Chalifour is the chef-owner of the address, which opened in July 2013. He chose to establish his restaurant in this neighbourhood because of Sainte-Adèle's proximity to other cities, as well as the beautiful space he found within a building that is at once modern and rustic.
"I named my restaurant 'Têtes de Cochon' in reference to the butcher shop next door, but also to my attitude!" (Laughs.) The friendly owner and his strong character have enabled him to create a festive and convivial gathering place, where you can savour delicious, local, eco-responsible, and high quality cuisine.
The restaurant can accommodate 58 people and, during summer, the terrace can accommodate 60 additional guests. Designed by Philippe, the Têtes de Cochon space is warm and lively.
Environmentally responsible
Not only is he the owner, but he is also the main creative force behind the generous dishes of the house. Working with two talented sous-chefs, as well as a cook and a butcher, he is able to change the menu frequently: "Our entire menu is centered around our environmentally responsible or organic meats and fish. We always work in this way," explains Philippe. It is therefore the arrivals that make the delicious dishes of the house evolve, as well as its tables d'hôtes every two to three days.
The menu includes elaborate, carefully prepared and very delicious dishes. Among them, meat or fish tartares, smoked ribs, milk-fed veal flank steak, and organic Pacific salmon steak are all on the menu. The house also offers a butcher's cut, accompanied by seasonal vegetables and potatoes, the price of which varies according to the arrival. Têtes de Cochon also offers several gluten-free options.
On the drinks side, the house offers a great cocktail list, as well as a wine list put together by Nikola Besnard and made up entirely of private imports.
"What I like most about my restaurant are our values, our high-quality fresh meat, our indulgent recipes, and our amazing terrace in summer!" says Philippe.
We discover, and rediscover Têtes de Cochon for its generous, delicious, and very well-executed cuisine. A beautiful address in Sainte-Adèle.
Written by Marilou Nantel
Photography by Têtes de cochon




Têtes de cochon

$$$
Monday: Closed
Tuesday: Closed
Wednesday: 10:00 AM – 6:00 PM
Thursday: 10:00 AM – 6:00 PM
Friday: 10:00 AM – 7:00 PM
Saturday: 10:00 AM – 6:00 PM
Sunday: Closed