Le Roux: Wine bar with a view in Bromont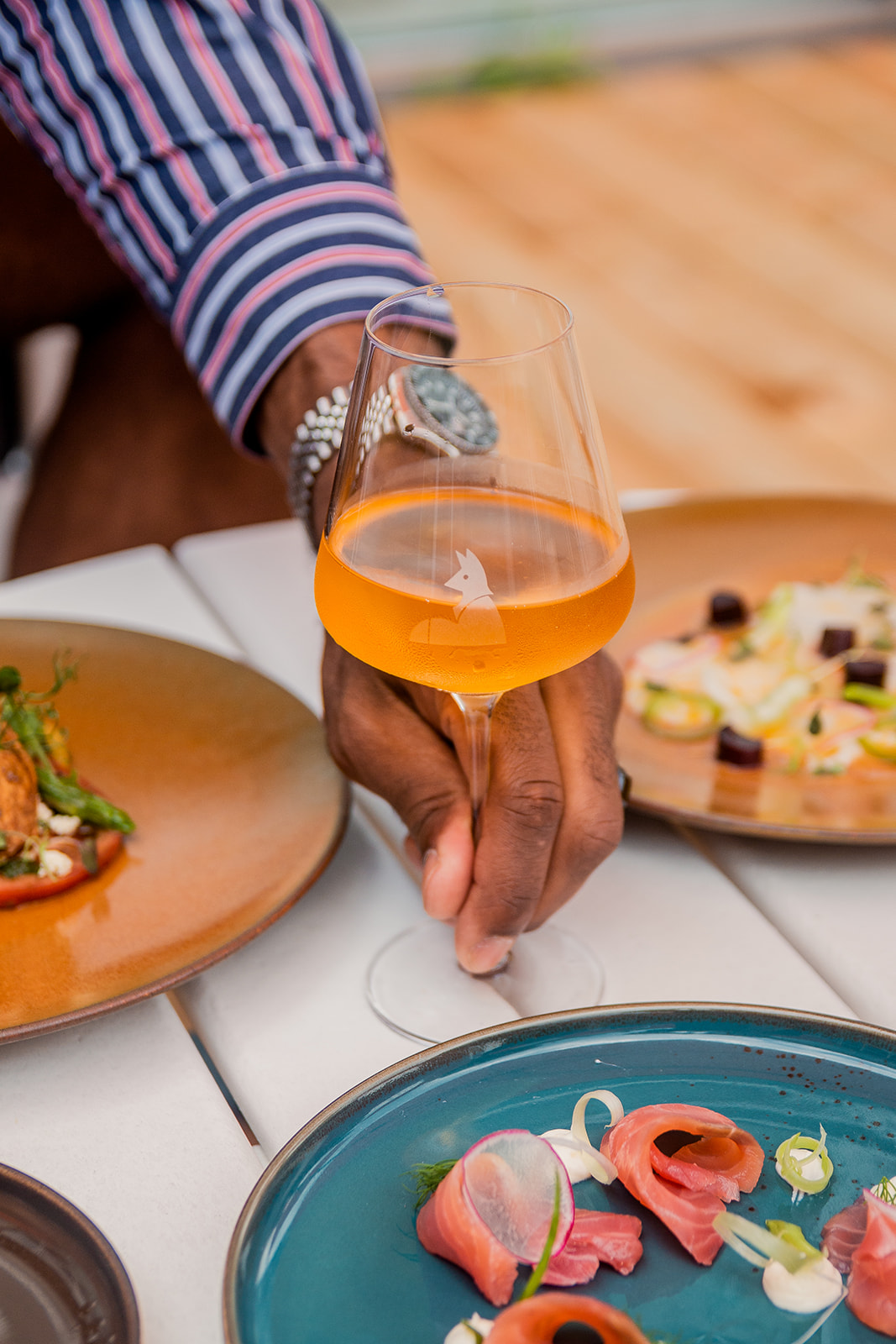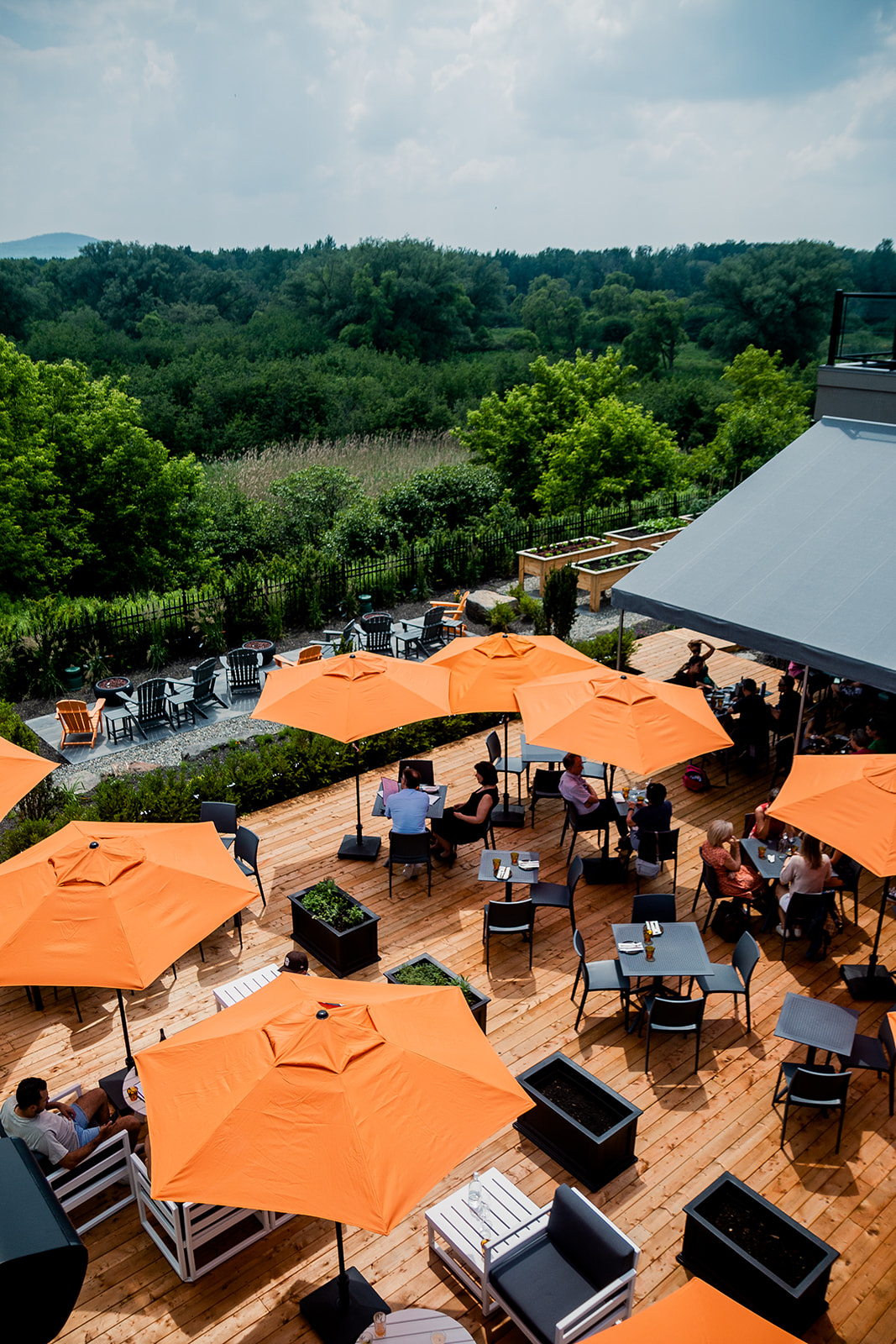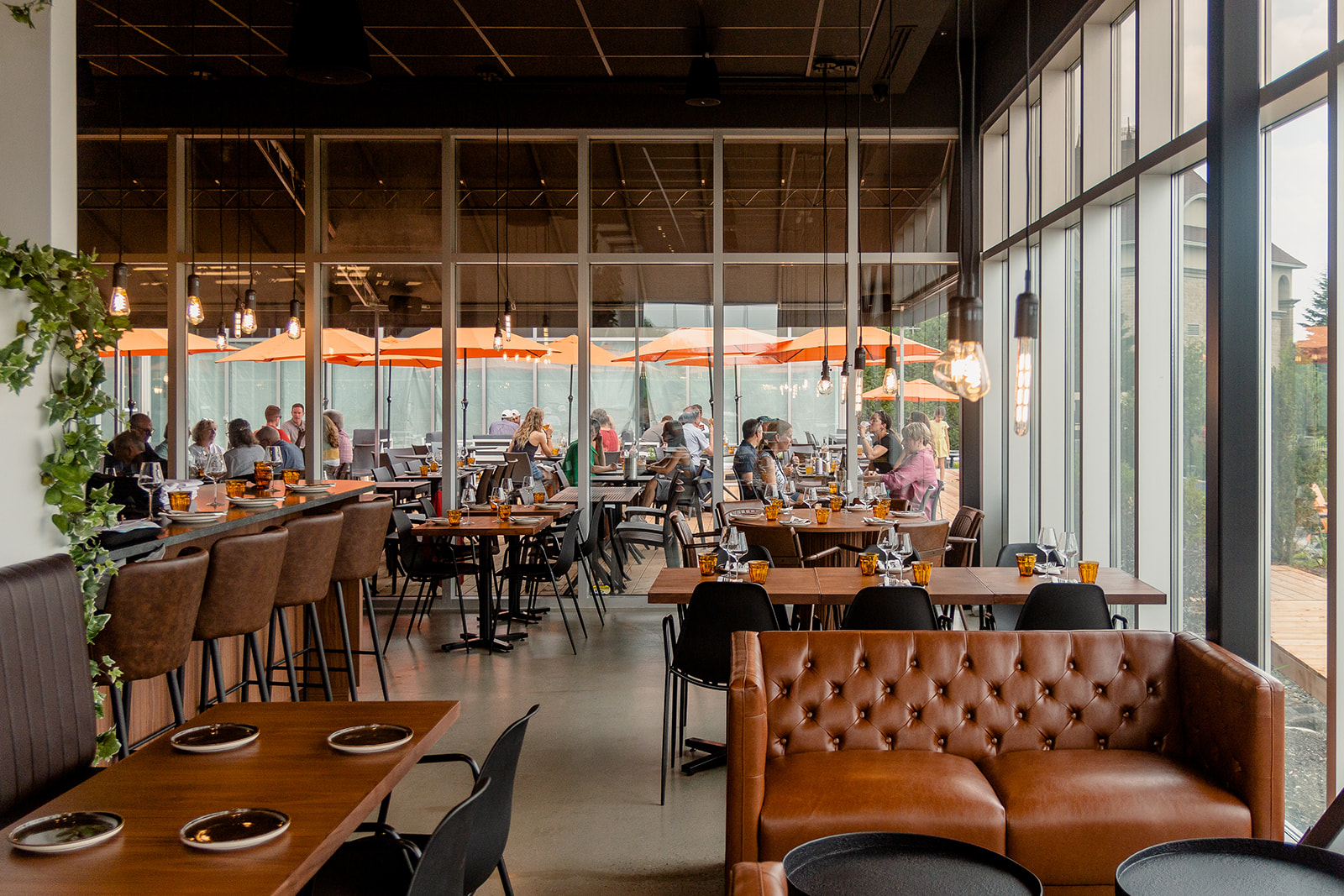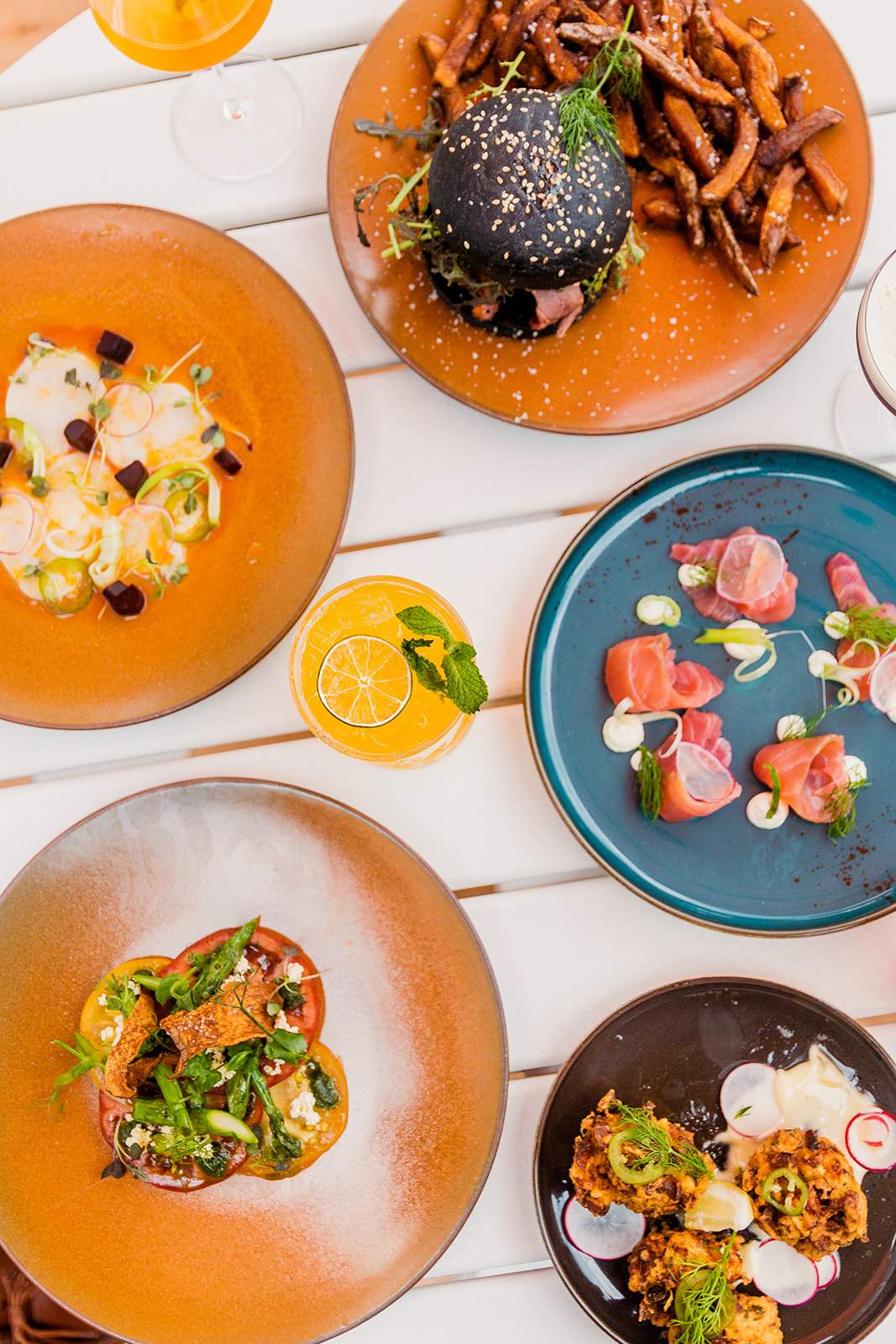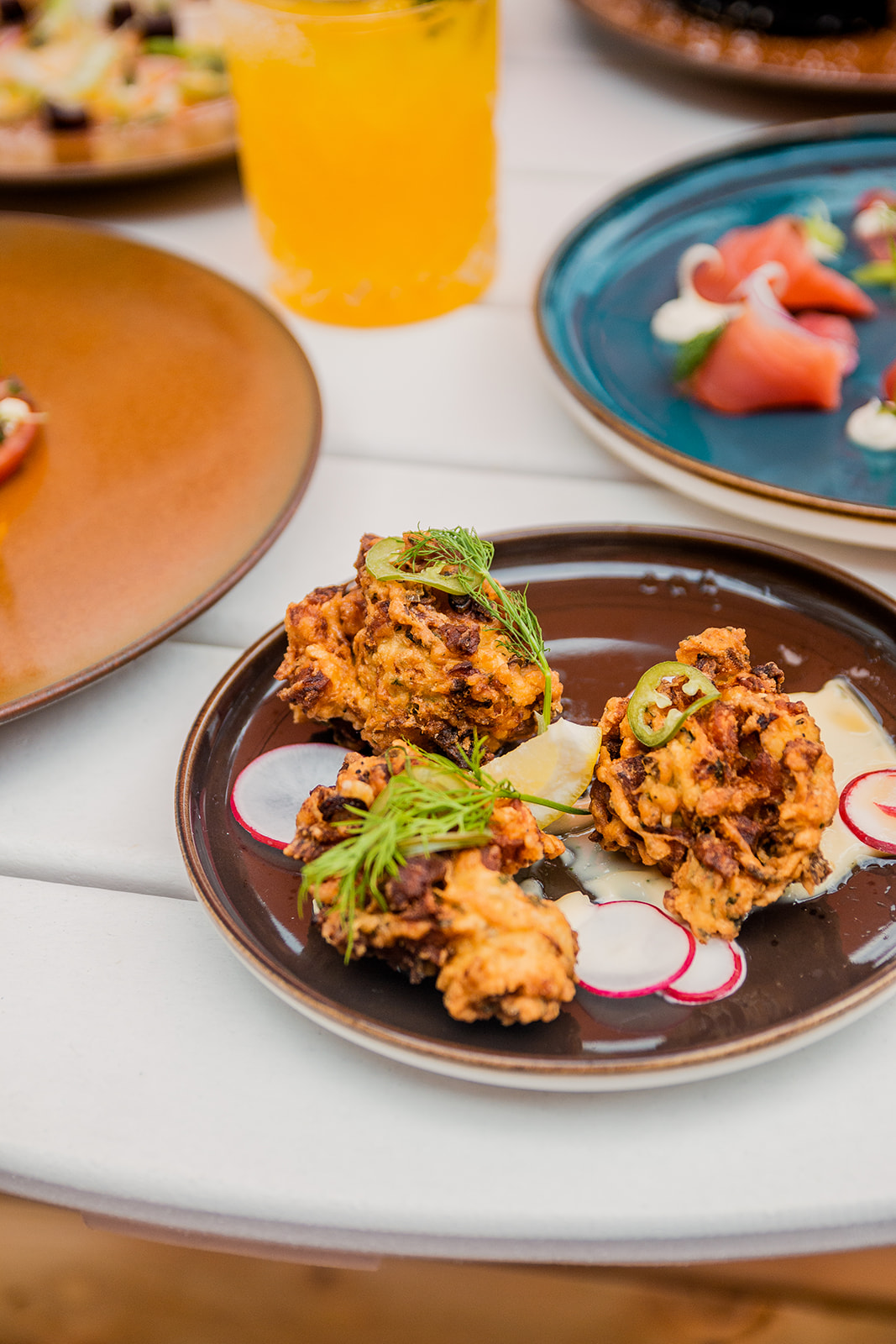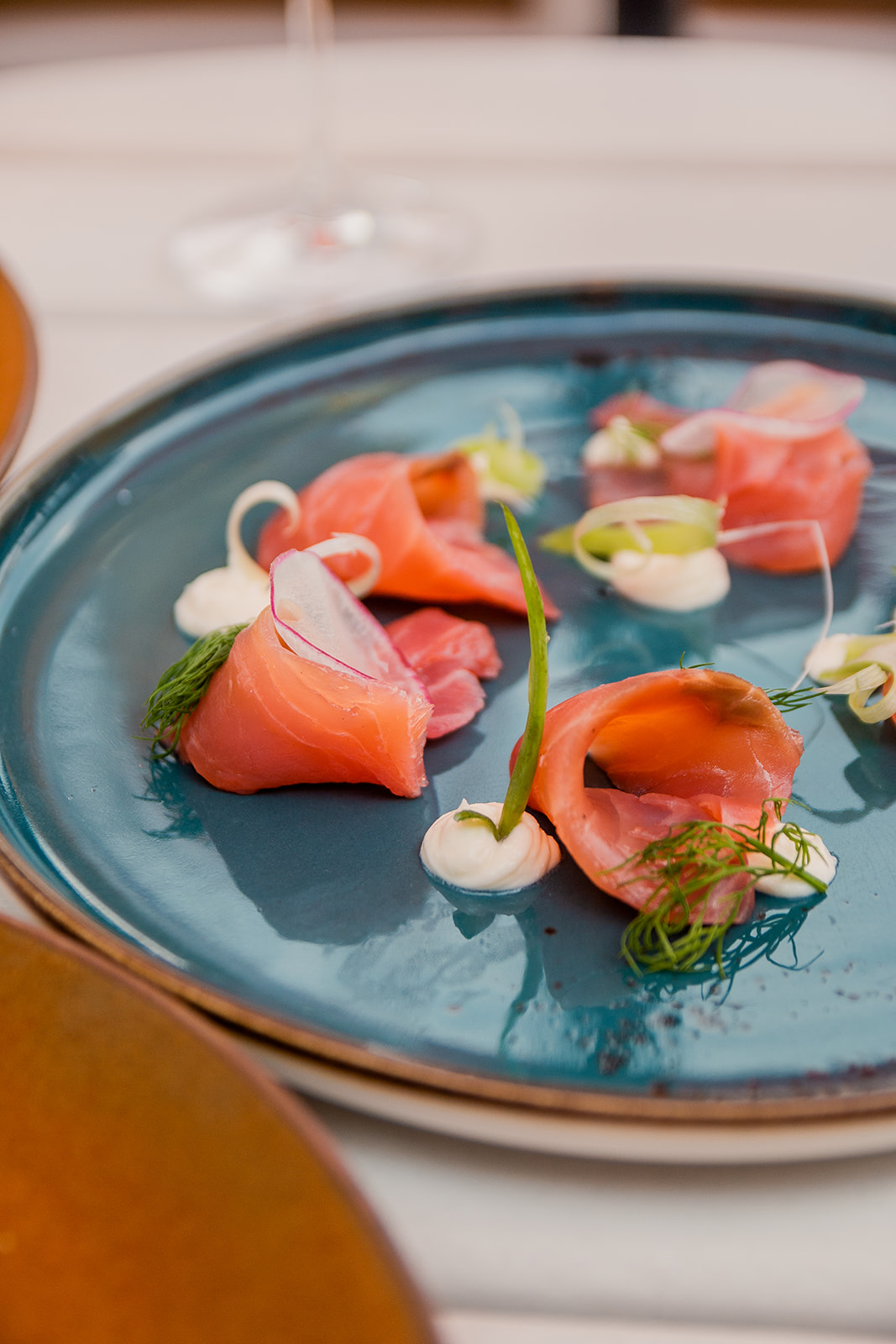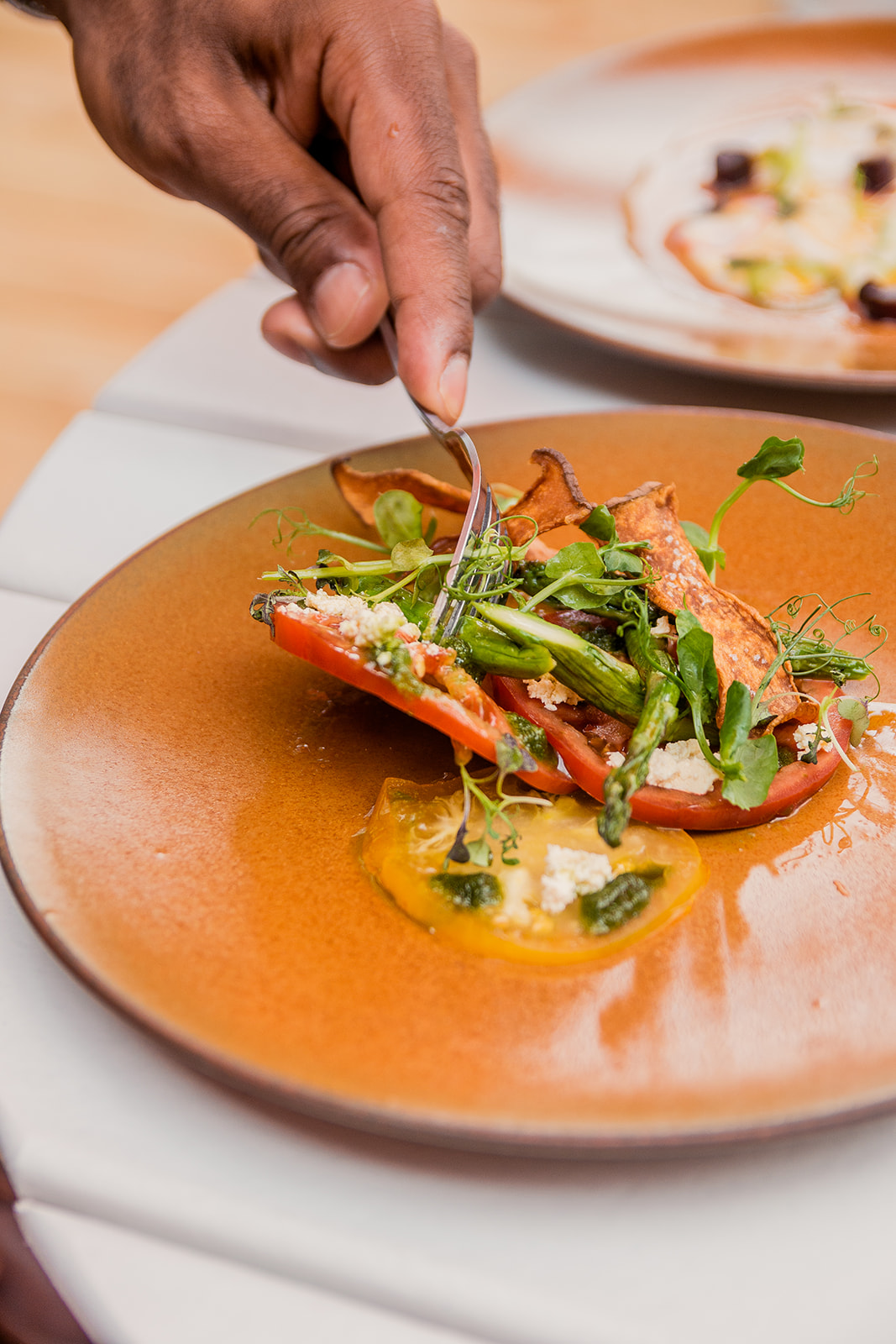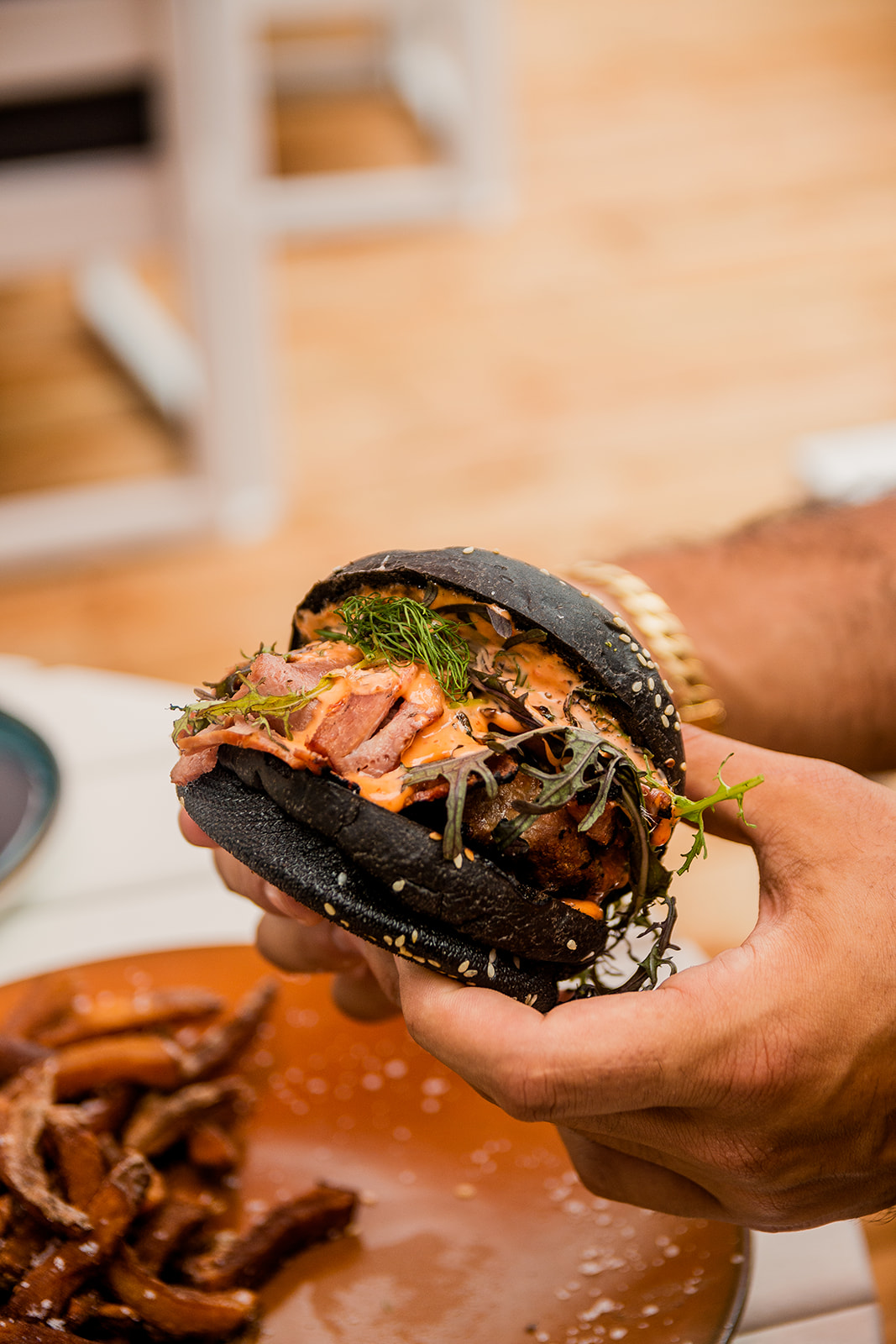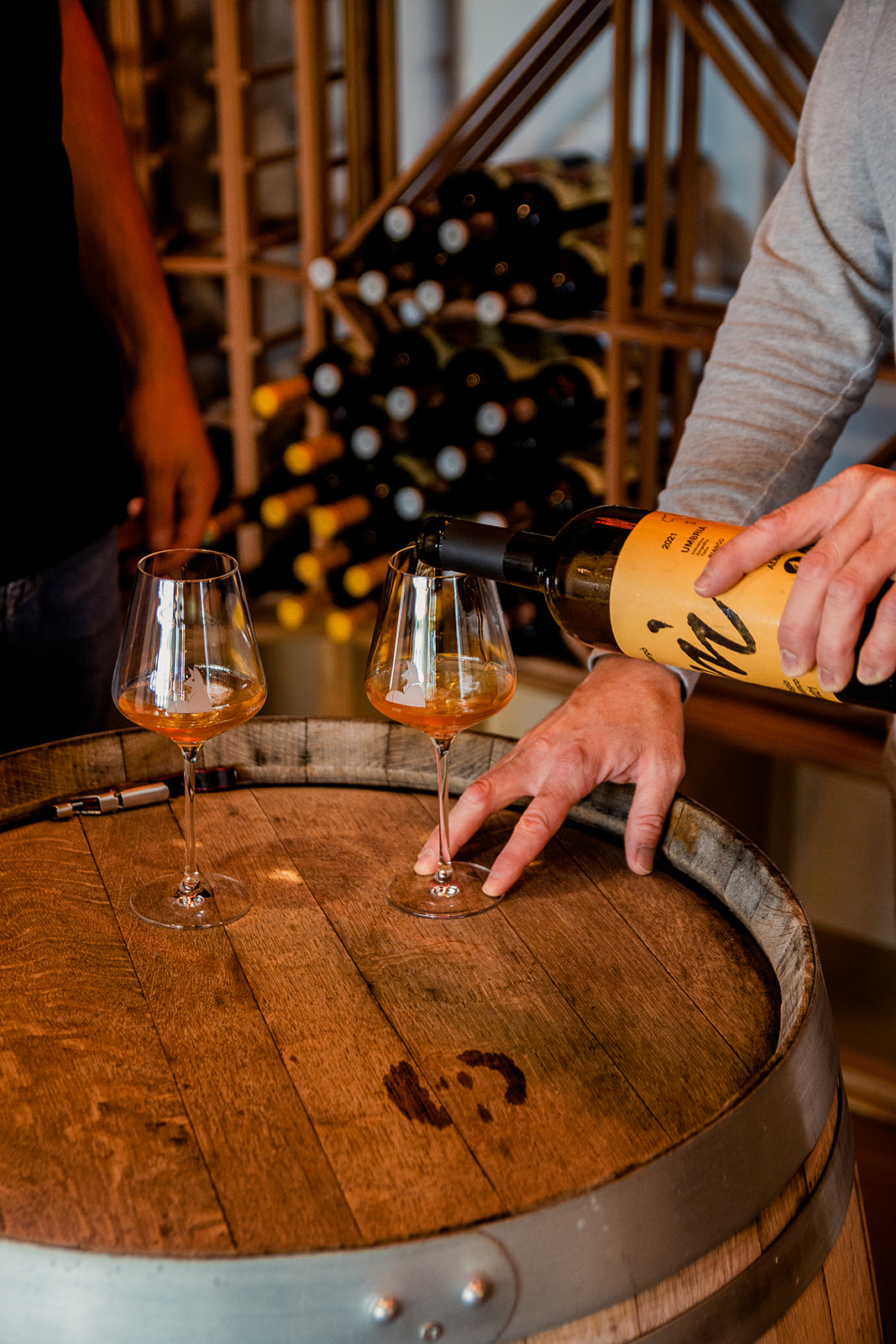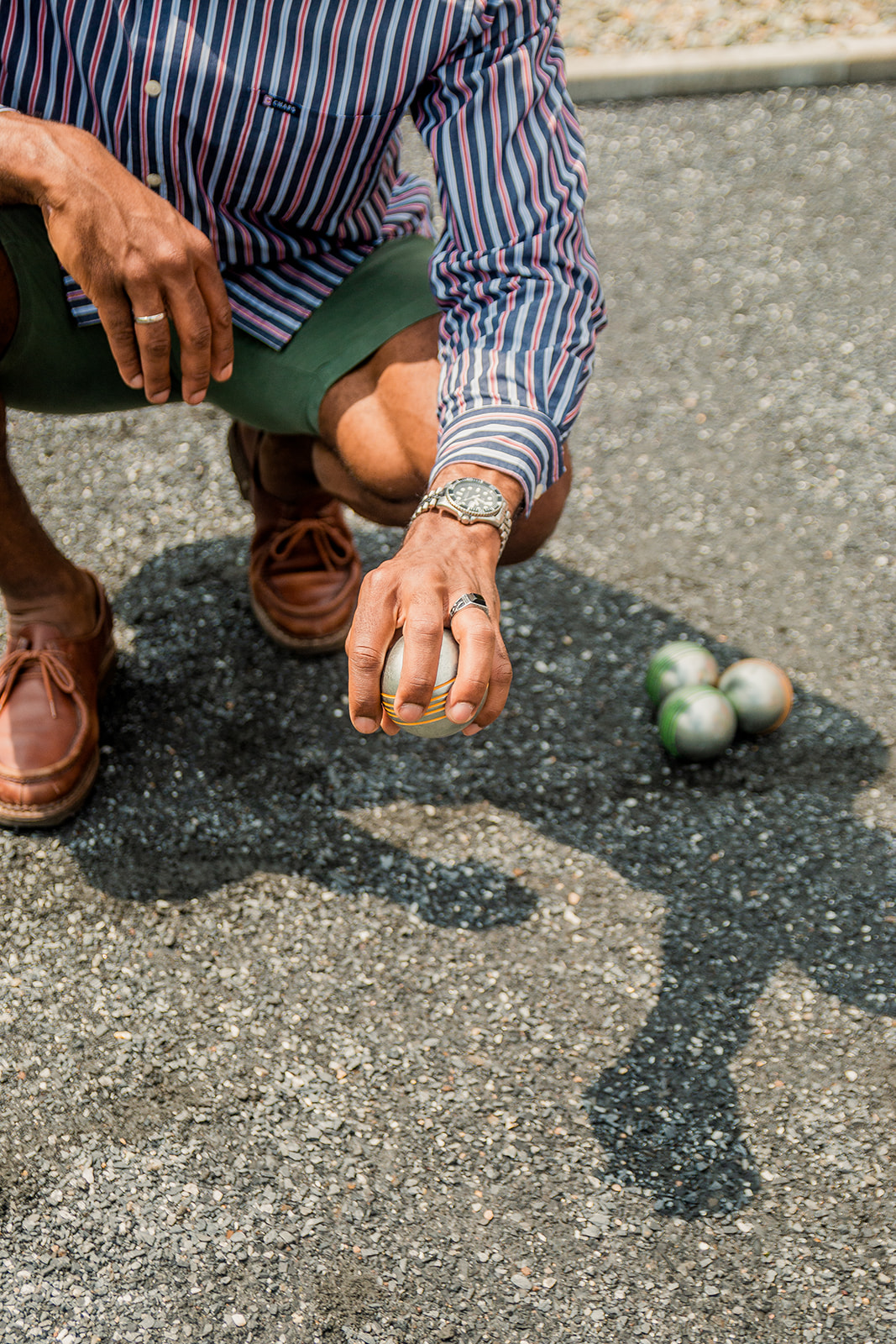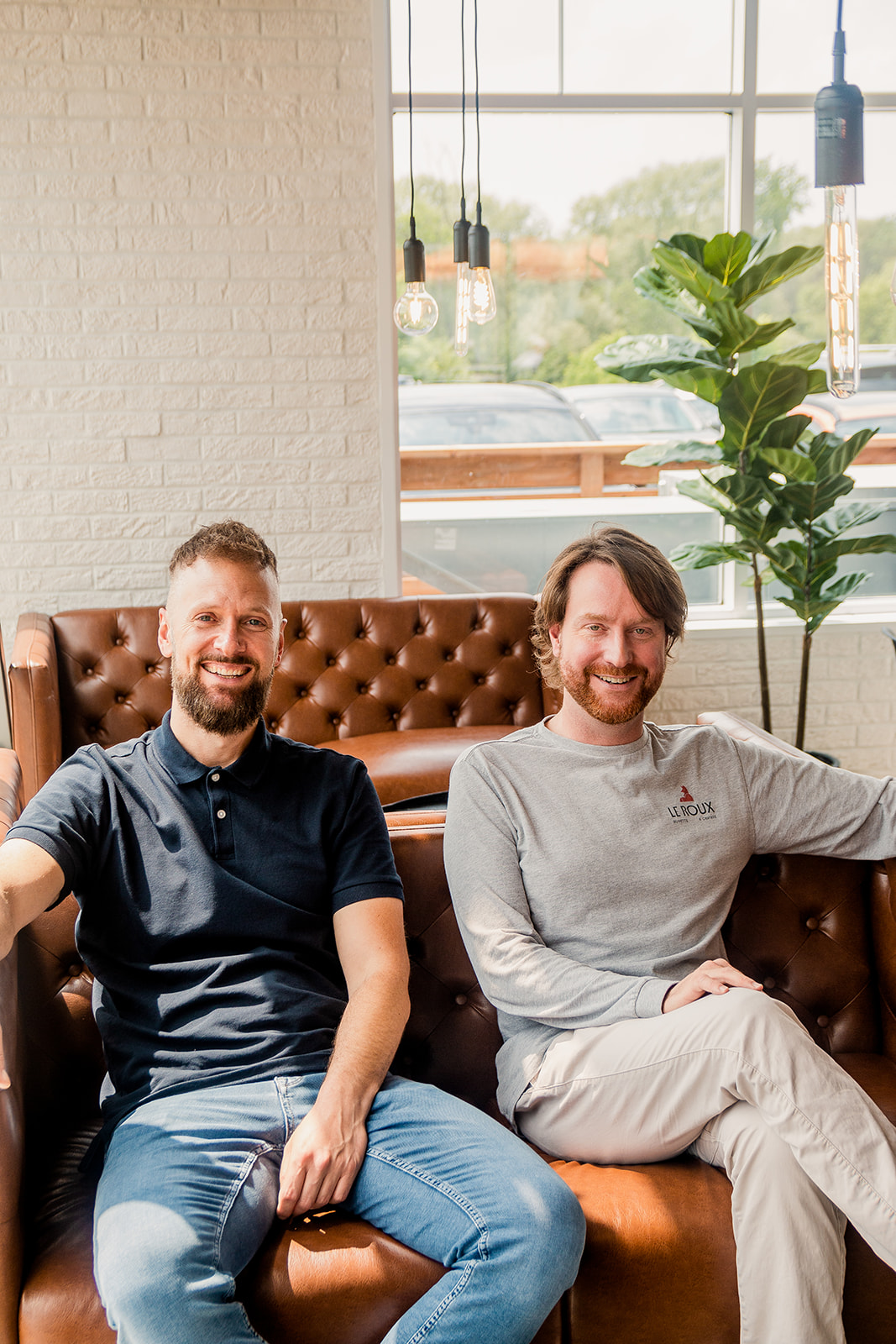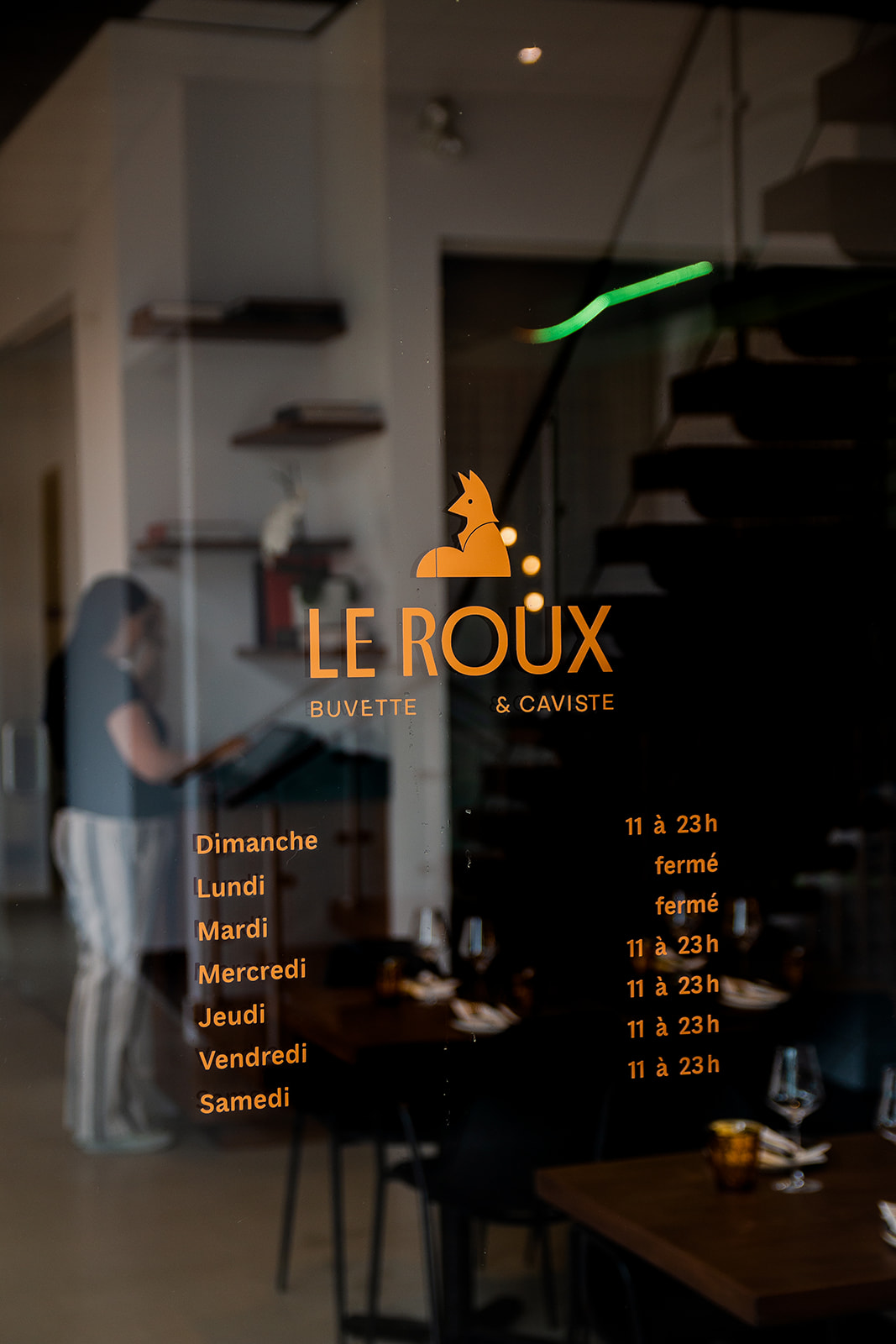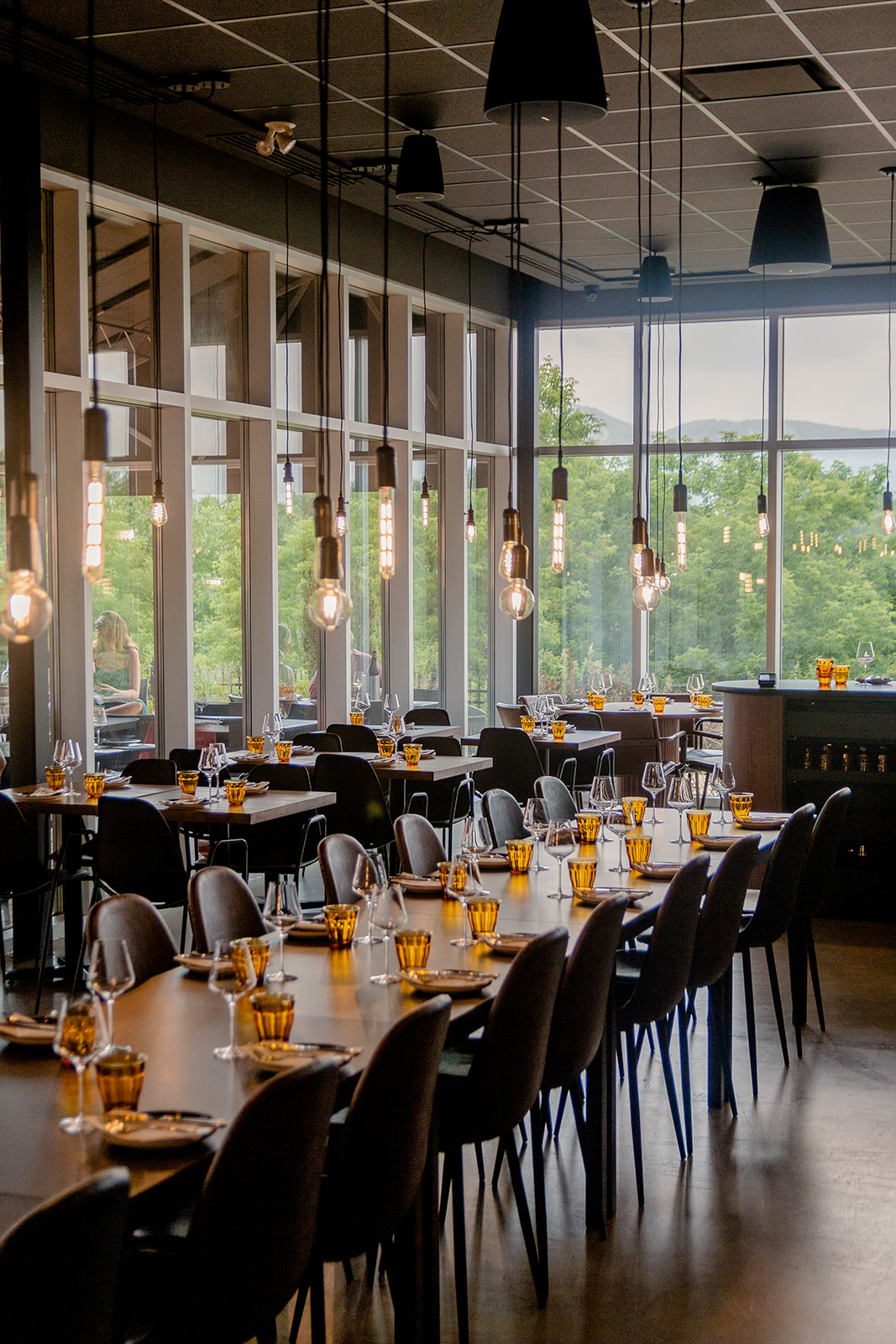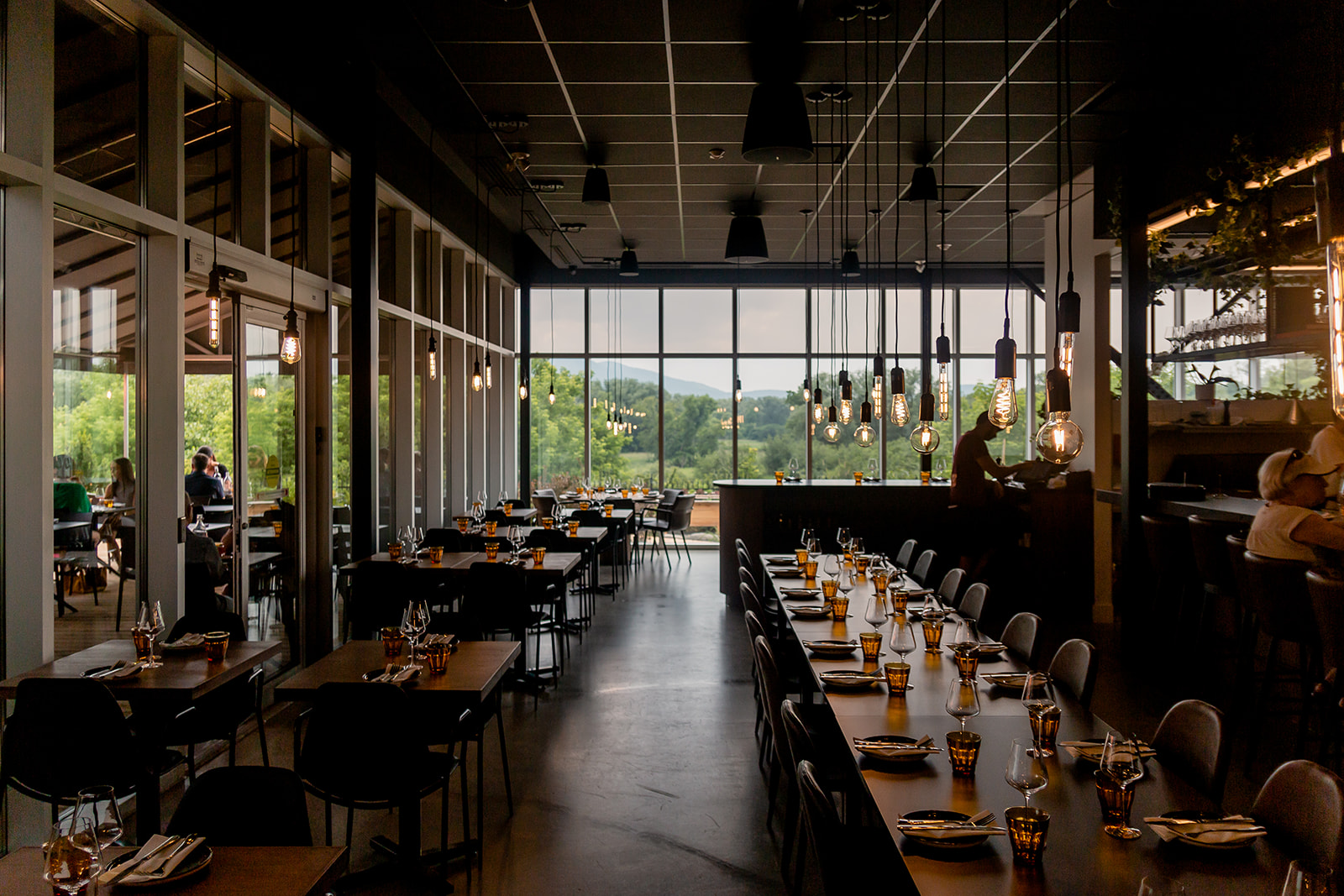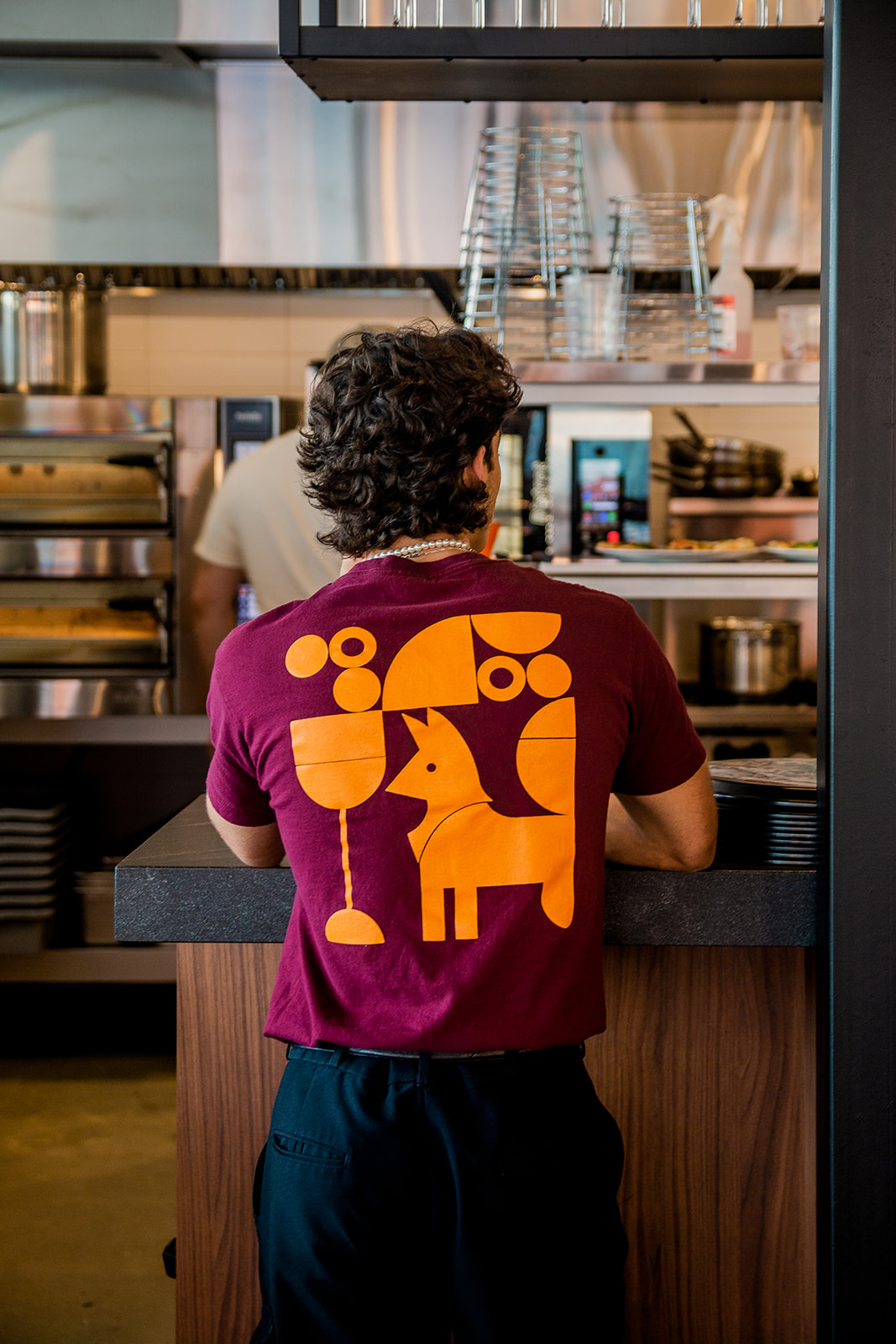 Le Roux

Monday: Closed
Tuesday: Closed
Wednesday: 4:00 – 11:00 PM
Thursday: 4:00 – 11:00 PM
Friday: 4:00 – 11:00 PM
Saturday: 4:00 – 11:00 PM
Sunday: 11:00 AM – 11:00 PM


Owner(s) Michel Bérubé, Jean-Benoit Hinse
Chef(s) Rémy Gaudet
Sommelier Jean-Benoit Hinse
Opened 2023

Accepts mastercard, visa, amex, cash, debit
90 Seats
Accepts groups
Has a private room
Is accessible
The Quartier Bromont (or the "Outlets" to regulars) welcomes a newcomer that will delight lovers of good wine and good food: the Le Roux wine bar.
Trained as a sommelier, Jean-Benoit Hinse is a restaurant veteran, with several well-known addresses on his résumé: Chaud Lapin and Laurea restaurants, the Ritz-Carlton, Midtown Sanctuaire, and Auberge Saint-Gabriel. His partner Michel Bérubé comes from the corporate world, but wanted a more human project, and to be his own boss. Initially, Jean-Benoit and Michel wanted to open a small neighbourhood bar, something that wasn't too complicated. But that was before they came across this magnificent new space on Rue de la Rive Droite, in the Quartier Bromont, and more particularly its extraordinary terrace with mountain views.
While the final result is a little more ambitious than the original project, the philosophy remains the same: creative but unpretentious cuisine, a (very) fine wine list and relaxed, welcoming service. The simple, elegant decor, punctuated by orange accents, was envisioned by the owners. The spacious dining room, bathed in daylight, can accommodate nearly a hundred guests, including 22 at the large central table. There's also a small lounge section with luxurious Chesterfield sofas for your aperitif, plus a dozen stools facing the long bar separating the room from the open kitchen. Set back from the bar is a private room that seats 12 for groups and business lunches, as well as a boutique-wine cellar with an attractive selection of bottles to take home, as well as regional products and homeware by Le Roux.
But what really stands out is the enormous 130-seat terrace, with its large orange umbrellas and breathtaking view of Mont Brome, better known as Bromont. To fully take advantage of the magnificent view, you can settle down in one of the Adirondack chairs (also orange, of course), near the bocce court and the large planters with lettuces and fine herbs. It's the good life!
Sharing menu: 100% local
In the kitchen, chef Rémy Gaudet is in charge. Trained as a pastry chef and chocolatier, the young chef won Le meilleur boulanger de France competition in 2014, before working in the kitchens of several renowned establishments in Quebec and elsewhere, including the Manoir Richelieu and the Îlot Repère Gourmand restaurant in the Entourage-sur-Lac hotel.
From 3 p.m. to 5 p.m., they offer an aperitif formula with snacks and small dishes to share: oysters, cheese gougères, charcuterie platters, cod accras, pizzas and more. In the evening, we stay in sharing mode, with a few more hearty selections, such as a 12 oz. strip steak with chimicchuri sauce or Le chaud lapin (a nod to Jean-Benoit's first restaurant), a whole Quebec rabbit served with potatoes, onions and homemade mustard. There will also be a few dishes on the slate, which will change from day to day. The chef works closely with several local producers, a commodity not in short supply in the Eastern Townships. Most of the ingredients come from within a 50 km radius of the restaurant, the rest from elsewhere in Quebec.
Of course, Jean-Benoit oversees the wine list, which is a delightful mix of private imports and local products, with some very fine offerings. If you're lucky, you may even be able to enjoy a tasting in the large glass cellar at the entrance to the dining room. The duo called on the talents of mixologist Maxime Coubès and Alambika to create a fun cocktail menu on the theme of the fox, which has become the restaurant's emblem: little red, red fox, Nordic fox, sand fox, especial fox… it's all very intriguing!
What's more, Le Roux will regularly host special events, such as boozy brunches on Sundays, tastings with guest winemakers and producers on weekends, and a mini-public market presented every Thursday by Créateurs de saveurs des Cantons-de-l'Est. In the evenings, after 9pm, the atmosphere turns festive with the Roux evenings, featuring bottle service and DJs.
"We want to have fun, and we want our customers to have fun. We want it to be festive, without being a supperclub," concludes Jean-Benoit.
Enjoy your discovery!
Written by Mikael Lebleu
Photography by Mikael Lebleu