Le Kahéra: Superb dépanneur with Egyptian roots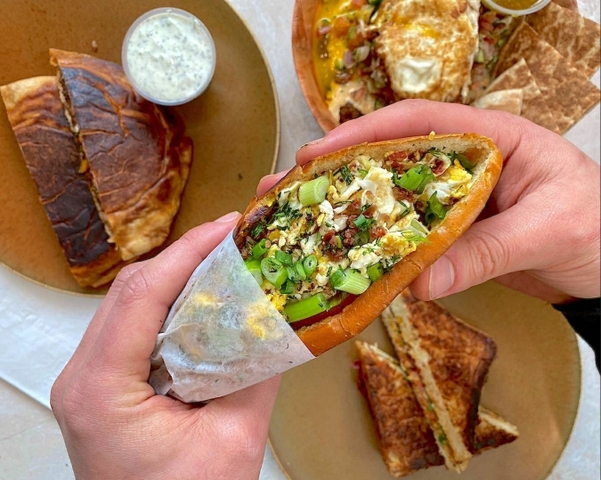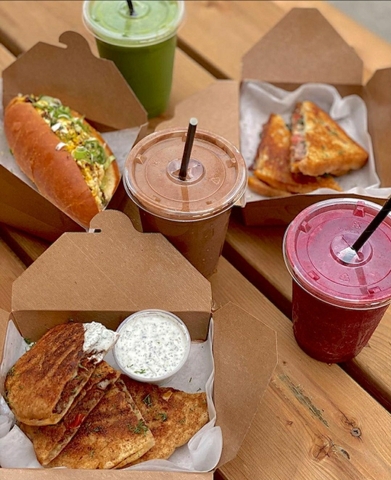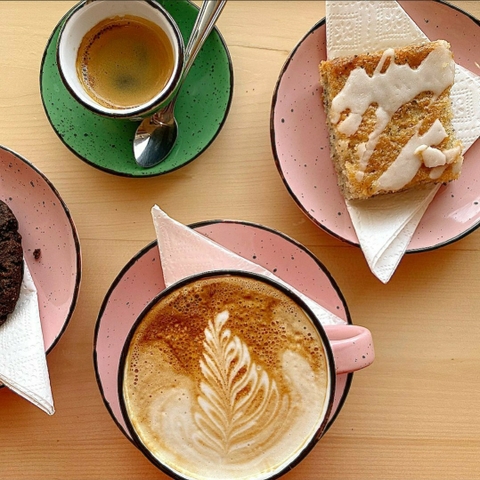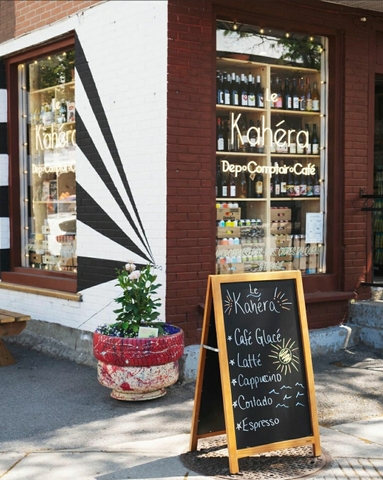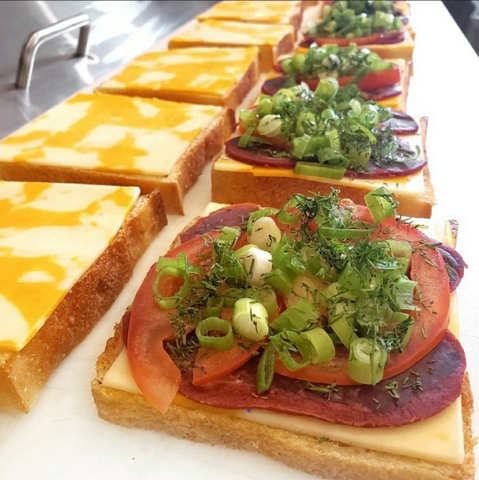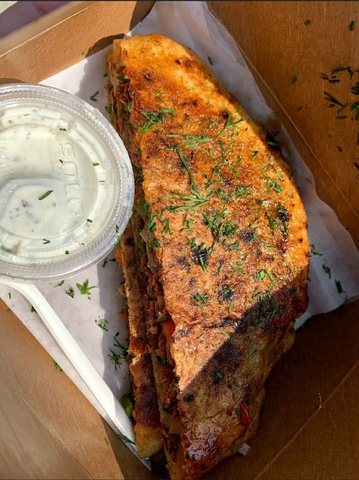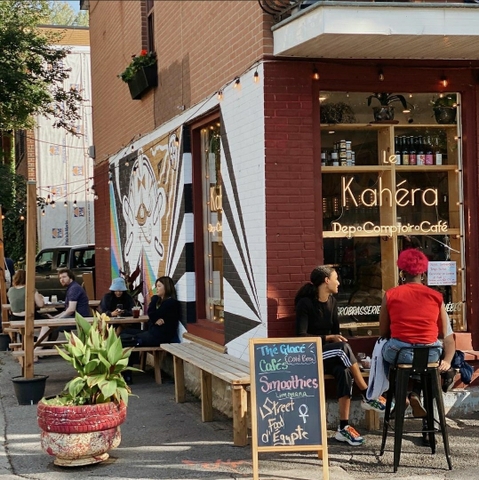 Le Kahéra

Monday: 9:00 AM – 9:00 PM
Tuesday: 9:00 AM – 9:00 PM
Wednesday: 9:00 AM – 9:00 PM
Thursday: 9:00 AM – 9:00 PM
Friday: 9:00 AM – 9:00 PM
Saturday: 9:00 AM – 9:00 PM
Sunday: 9:00 AM – 9:00 PM


Owner(s) Michael Mankoura, Sandra Besada
Chef(s) Michael Mankoura
Opened 2019

Accepts mastercard, visa, cash, debit
6 Seats
Open since October 2019, Le Kahéra dépanneur at Jean-Talon Market will celebrate its third anniversary this fall. Located at the corner of Henri-Julien and Mozart, this lovely address offers Egyptian-inspired street food and local drinks; from coffee to cider, beer to wine, Le Kahéra has you covered.
The meeting of two cultures
Le Kahéra stands out from your typical "dép" in more ways than one. Owners Michael Mankoura and Sandra Besada—both of Egyptian origin—combine their culture with that of Montreal, their home. "Kahéra" is actually how they pronounce "Cairo," the capital of Egypt, in Arabic.
"We wanted to create a place that felt like us. We grew up in Montreal, and dépanneurs are an integral part of the culture of this city. So we wanted to bring our own little touch. It's the meeting of our two cultures."
Egyptian street food
Le Kahéra's Egyptian street food style menu offers five sandwiches to choose from. The specialty of the house is the basterma, which is filet mignon that has been aged up to two months in a delicious spice paste. It can be found in the croque-basterma (cheddar, basterma, tomatoes, shallots and dill) and the beid basterma (scrambled eggs, basterma, aioli, tomatoes and shallots). Plus, to accommodate all diets, Le Kahéra also offers a vegetarian sandwich (the Shakshouka) and a vegan sandwich (the Foul, made with fava beans).
Easy to drink local
On the dépanneur side, you will find a wide range of Quebec references: wine, cider and microbrewery beers. Their loyal clientele can count on discovering new products as they receive new arrivals every week!
Also, the dépanneur offers specialty coffee from local roasters and small treats to accompany your coffee break.
Le Kahéra is a most welcome addition to the bustling neighbourhood, delighting merchants and residents alike. For a bottle of wine to-go, a sandwich or a coffee, the address serves quality products that are sure to delight.
To discover other dépanneurs across the city, click here.
Written by Inès Duguen
Photography by Le Kahéra