Umami Épicerie: Vegan gyoza bar and factory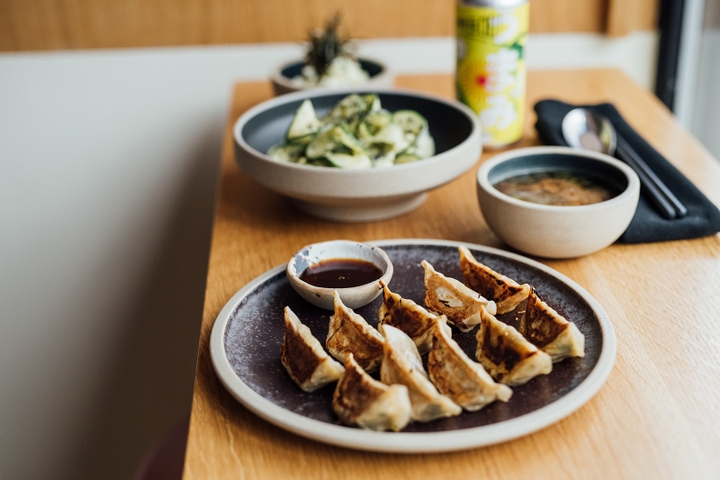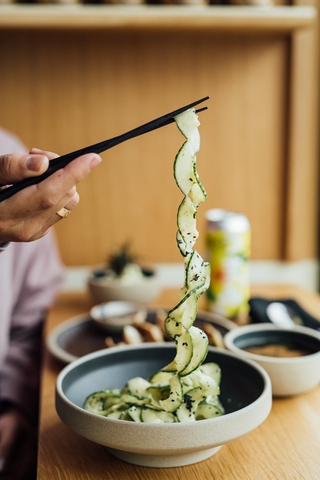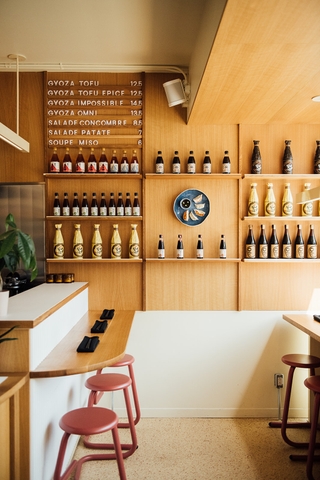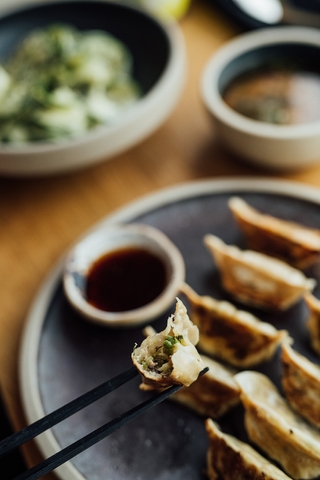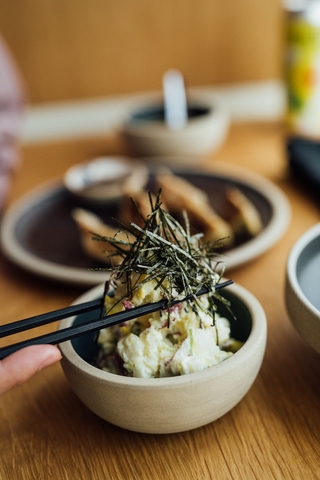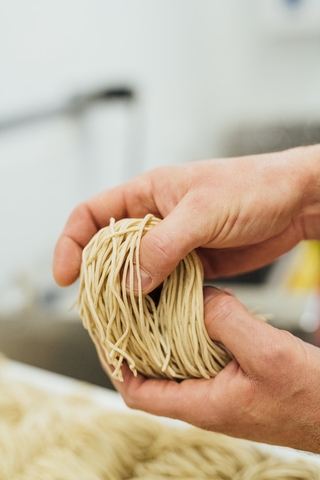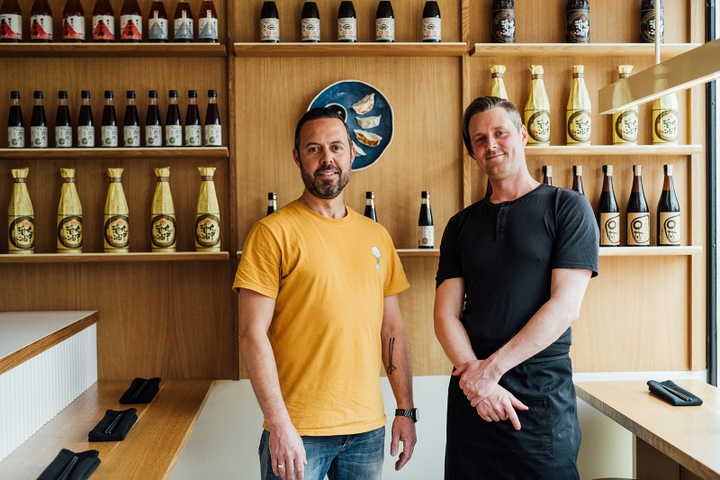 Umami Épicerie

Monday: 11:00 AM – 9:00 PM
Tuesday: 11:00 AM – 9:00 PM
Wednesday: 11:00 AM – 9:00 PM
Thursday: 11:00 AM – 9:00 PM
Friday: 11:00 AM – 9:00 PM
Saturday: 11:00 AM – 9:00 PM
Sunday: 11:00 AM – 9:00 PM


Owner(s) Cédric Charron, Hugo Lacasse
Opened 2022

Accepts mastercard, visa, amex, cash, debit
8 Seats
Located on Mont-Royal East, Umami Épicerie and gyoza bar has truly become a favourite at Tastet. They offer a completely vegan selection of products.
Umami Ramen & Izakaya
In opening the popular Umami Ramen & Izakaya, the goal was to satisfy the demand for vegetarian restaurants in Montreal. Owners Cedric Charron and Hugo Lacasse, are both vegans. "We wanted a place where we could enjoy a nice warm space, sit down, have dinner and a drink. The offer, at that time, was not huge", explains Cédric. After numerous tests with their entourage in Cédric's backyard, the pair decided that it was time to make their creations known to the general public. From there, the izakaya that we know was created.
Specialty grocery store, factory and gyoza bar
The pandemic fuelled the owners' desire to reinvent themselves, and they began to provide a range of products to cook at home: homemade or imported Japanese sauces, ramen broth and gyozas. Then came the addition of a beer brewed in collaboration with Dieu du Ciel, with yuzu koshō, perfect to accompany their Japanese creations. The demand for their products was overwhelming, and they decided to purchase a gyoza machine imported from Japan and to find a production space. Alongside the specialty grocery store, they launched the gyoza bar concept, a specialized counter where they serve almost exclusively gyozas. They also offer a few delectable appetizers: a creamy potato salad, a shiro miso soup and a cucumber wafu salad.
The place is perfectly located, in front of the Compagnons-de-Saint-Laurent park, ideal for picnics in summer. A few seats are also available for those who wish to soak up the conviviality of the Japanese-inspired place while enjoying their gyozas. The décor, designed by Mathieu Leclerc, is uncluttered and warm with the use of wood—typical of Japanese shops.
With a simple and straightforward menu like Umami's gyoza bar, you can't go wrong, especially when it's so well executed. Plant-based food is becoming more and more upscale and is attracting a growing number of food lovers, vegan or not. At Umami, you'll find artisanal products, straightforward flavours and gourmet sauces. Everything is prepared with carefully selected ingredients and you can tell!
Written by Fabie Lubin
Photography by Alison Slattery