The Best Zeppole in Montreal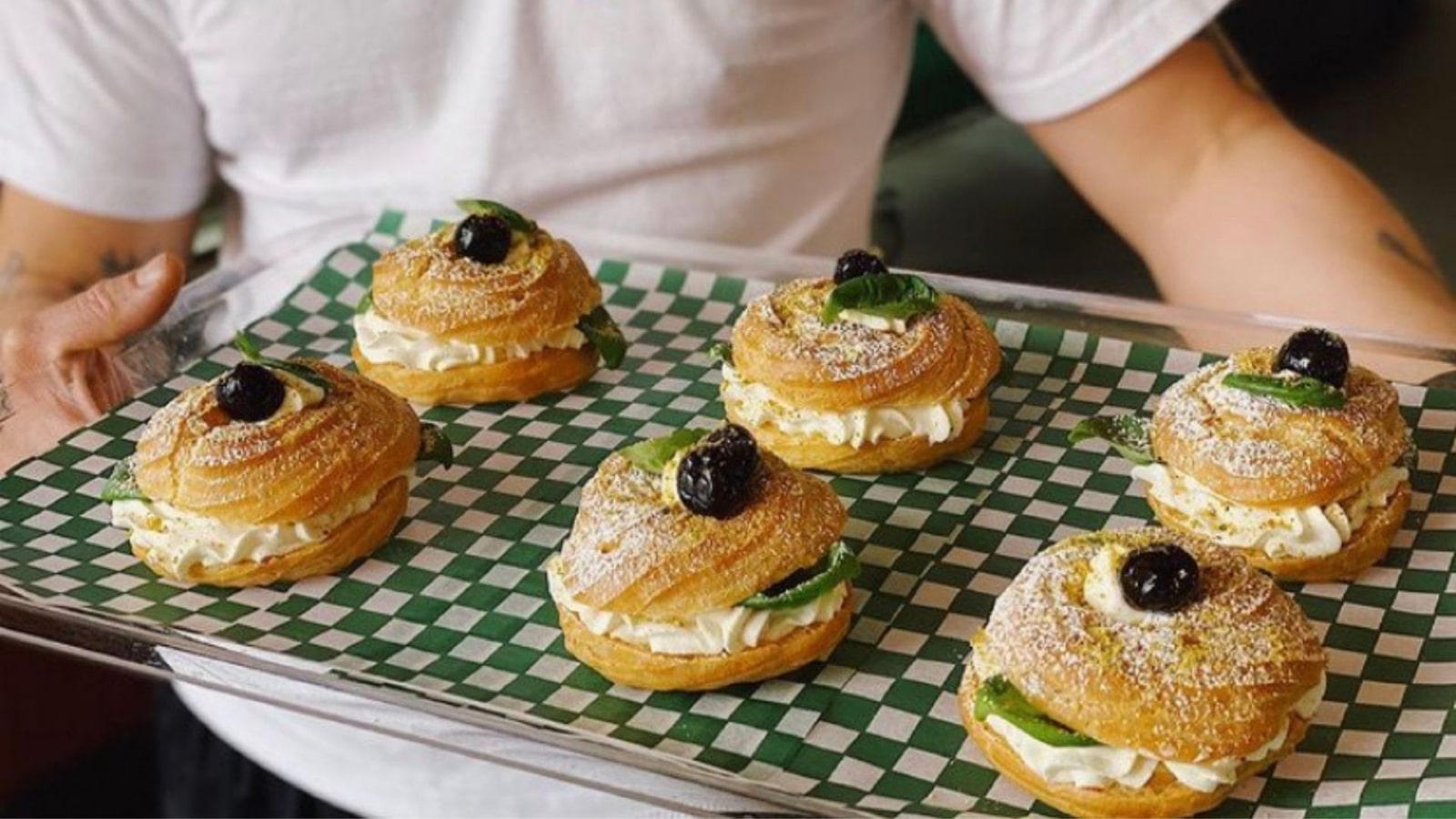 Zeppole are traditional Italian pastries traditionally eaten on March 19, St. Joseph's Day. For the uninitiated, they are doughnuts generally filled with custard and sprinkled with powdered sugar. However, the filling may vary depending on the inspiration of the moment and the pastry shop. Italy is getting ready for St. Joseph's Day and the traditional pastries are starting to appear across the city. Although an ocean separates us, several good restaurants in Montreal are also getting ready to celebrate this tradition by making delicious zeppole to the delight of their customers.
The Italian diaspora is well represented in Quebec and we know how proud the Italians are to promote their country's cuisine! We're not complaining; Montreal's Italian restaurants add a lot of color and authenticity to the local gastronomic scene. Little Italy is full of cafes, restaurants and pastry shops, but there are many other great Italian places all over the island. As St. Joseph's Day approaches, many Montreal establishments make some of the best zeppole in town. While some places offer them all year long, others wait until this time of year to make these little delicacies to mark the occasion. Savour them with a coffee, after a pizza, or simply as a snack, any reason is the right reason to pick up some delicious zeppoles. Try them, we're sure you'll love them! And maybe, like in Italy, March 19 will become a date to circle on your calendar every year.
Here is a list of addresses where you can enjoy the best zeppole in Montreal. As these pastries are made for a special occasion, not all locations offer them year-round. We recommend checking in for availability before you go.
To discover other gourmet addresses related to this article, we invite you to consult the following lists.
Happy St. Joseph's Day and enjoy your zeppoles!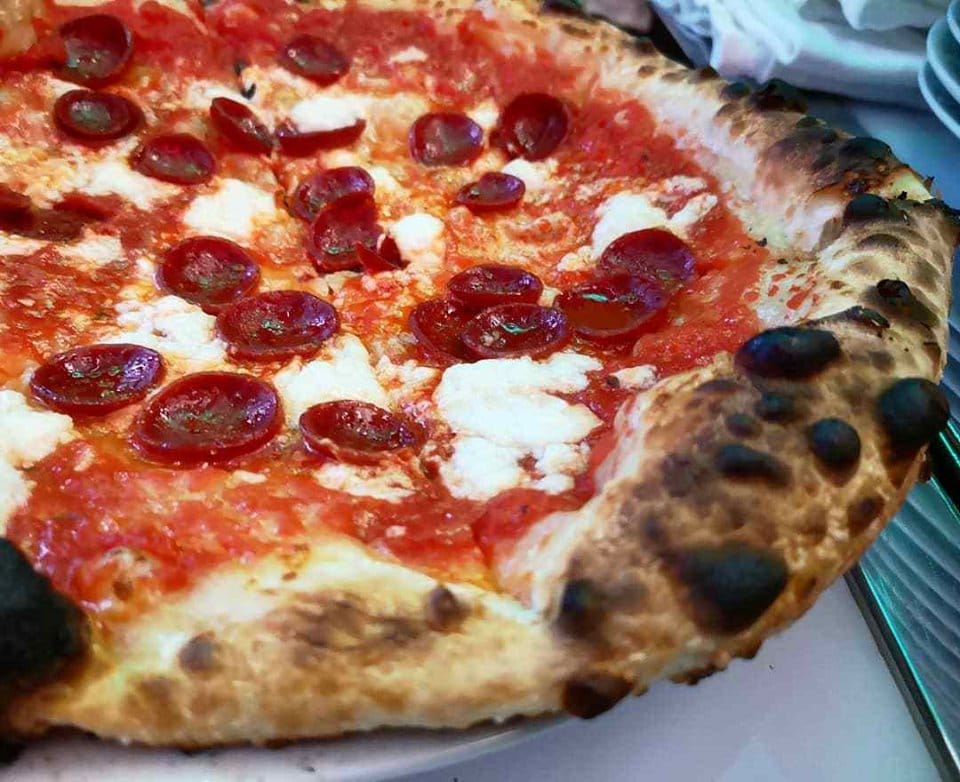 Pizzeria Gema serves some of the best pizzas in town. This most Italian of addresses is also known for their excellent zeppole… made on one special day a year! Don't miss your chance, it's on March 19th!
6827 Rue Saint-Dominique
Montréal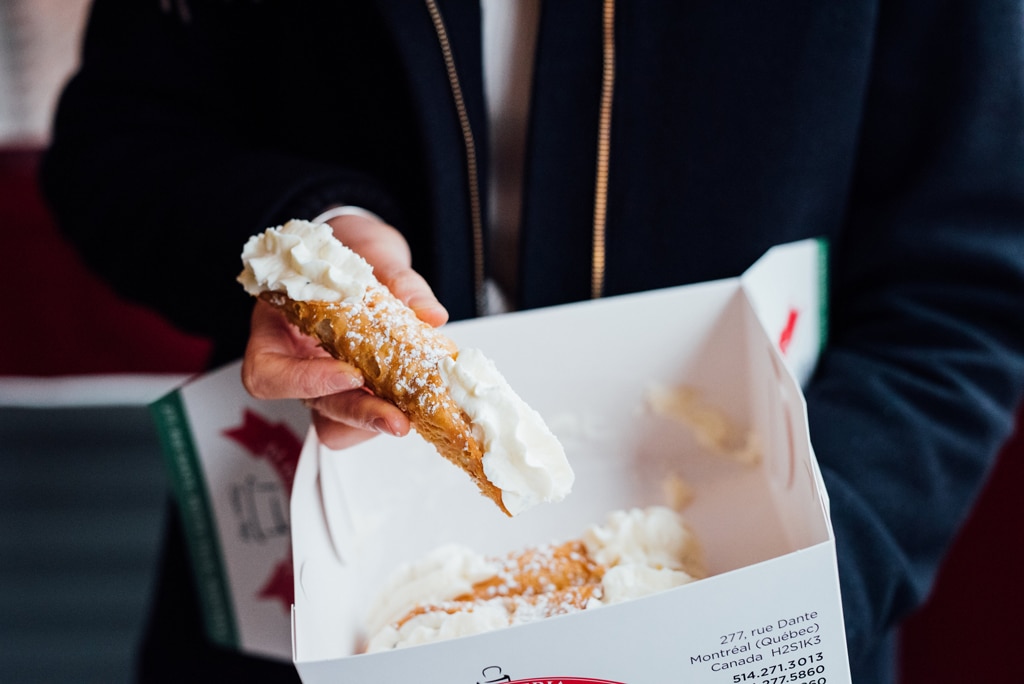 This pasticceria on Dante Street has been open since 1968. The secret of its longevity lies in their delicious pastries. Like any good Italian pastry shop, the zeppole will be front and center to mark St. Joseph's Day.
277 Rue Dante
Montréal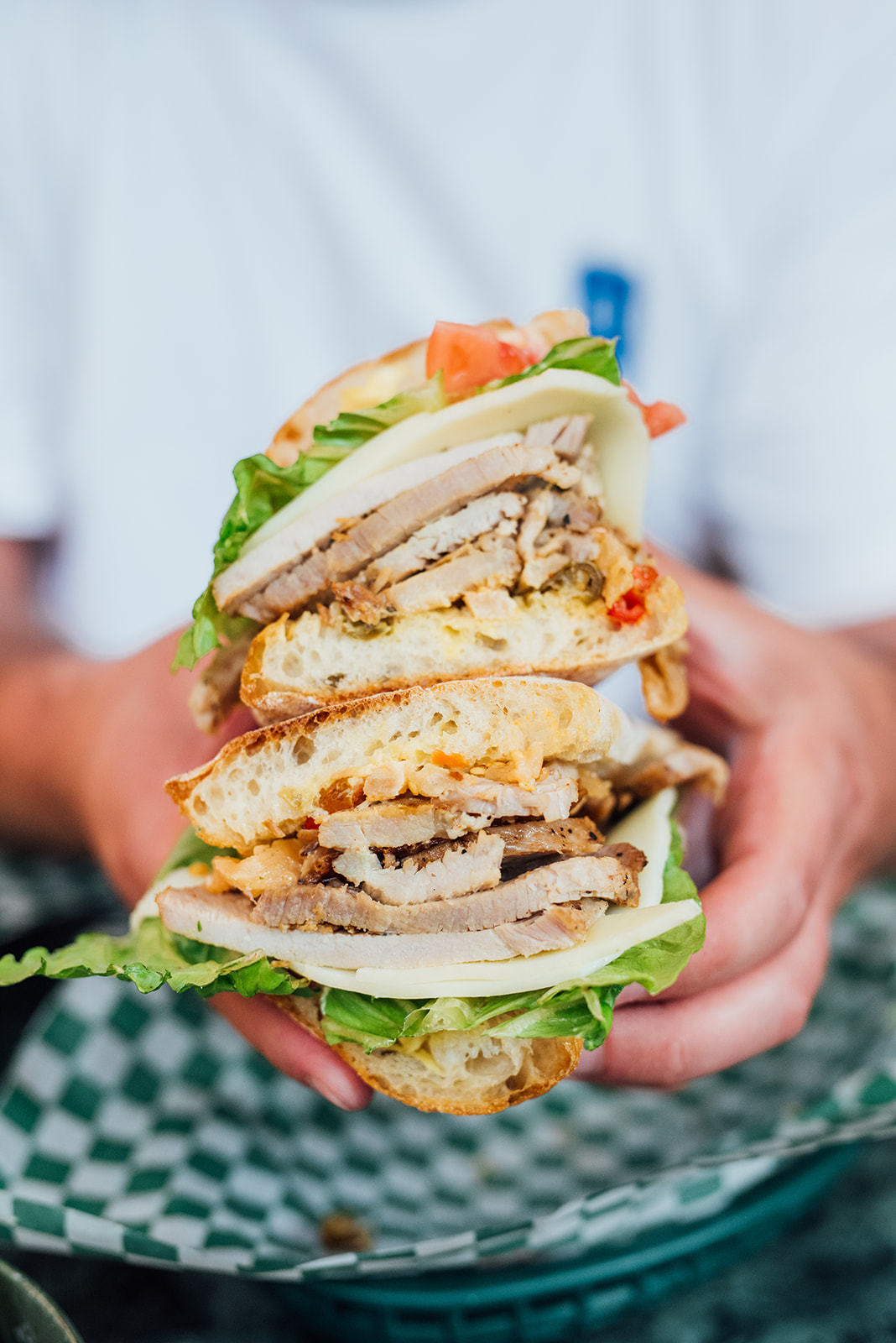 Clarke Café proudly represents Italy in the neighbourhood of Pointe-Saint-Charles. Here, they serve excellent sandwiches, good coffee, and delicious pastries. The zeppole are very popular and this is a good opportunity to try them. They are usually available from late February to late April.
1207 Rue Shearer
Montréal
Pâtisserie San Marco
The San Marco pastry shop is a well known address for zeppole lovers. It's an address to visit to underline the arrival of the month of March and that, very soon, of spring.
1581 Rue Jean-Talon Est
Montréal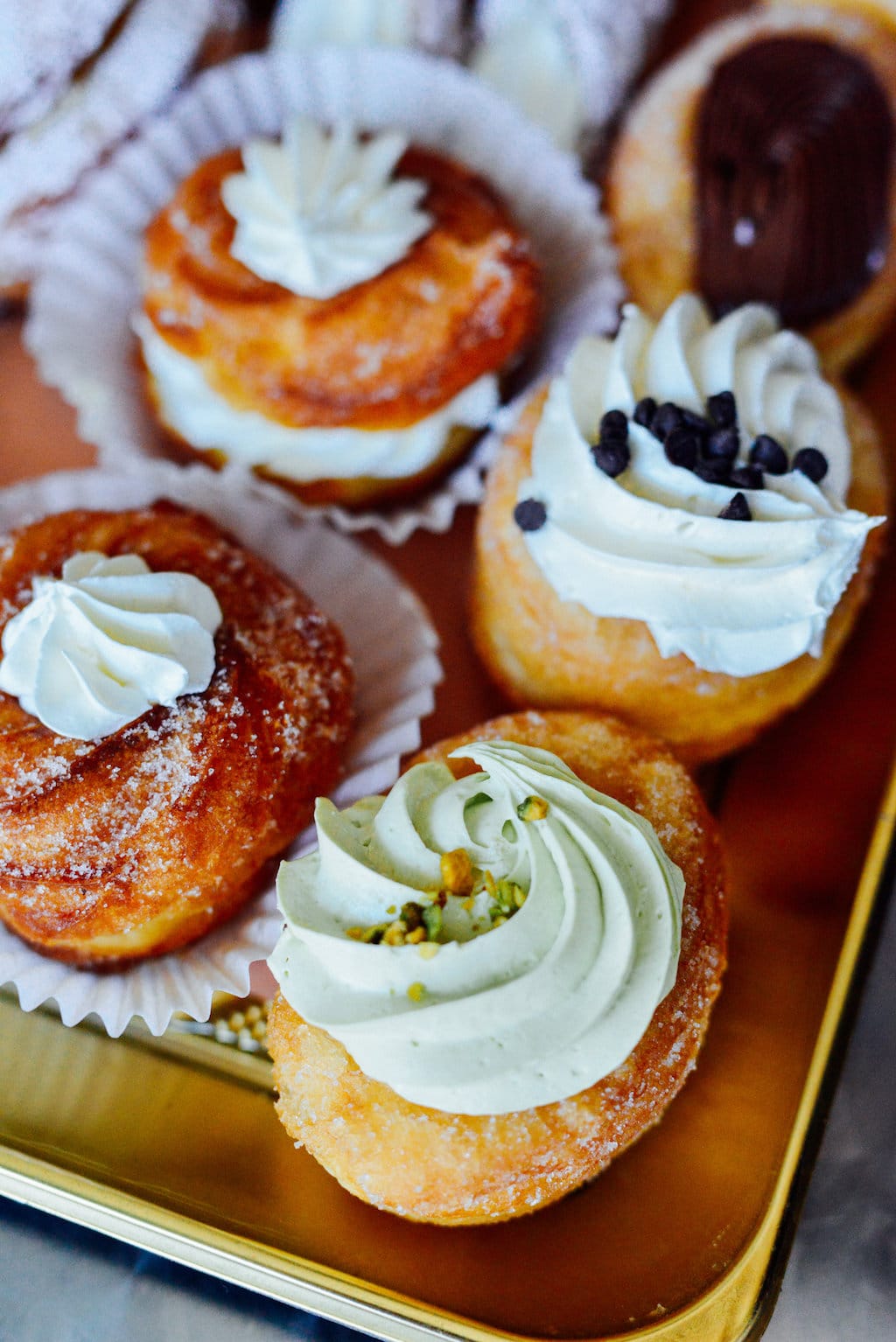 When it comes to Italian pastries, La Cornetteria is a staple address in town. The owners have a mission to uphold Italian culinary traditions, and so it's no surprise to find La Cornetteria in this list. Their zeppole are amazing!
6528 Boulevard Saint-Laurent
Montréal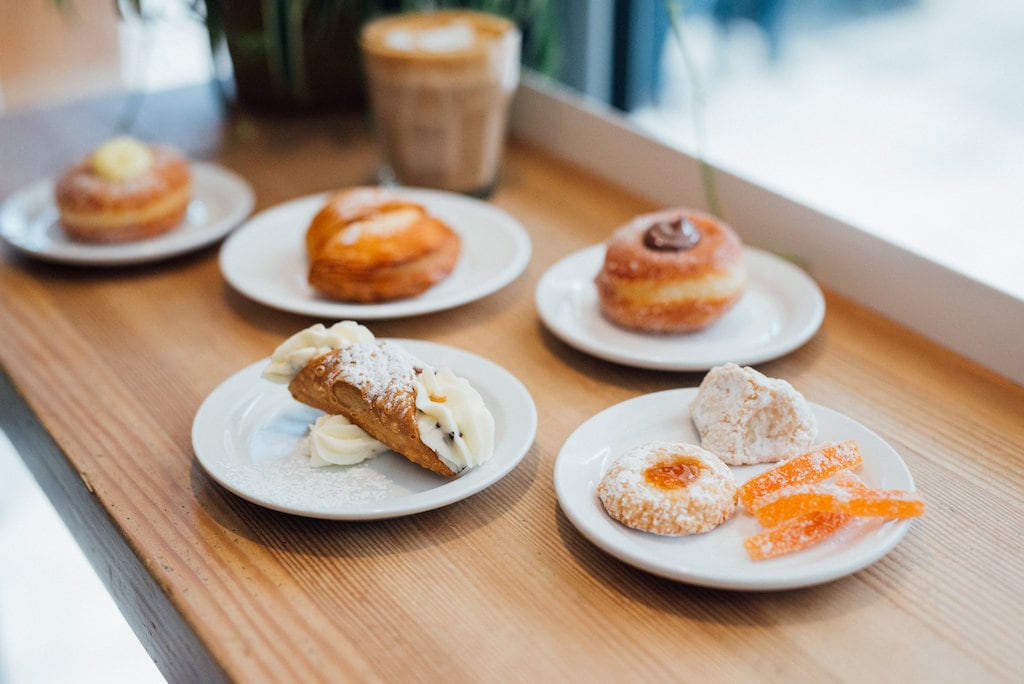 San Gennaro is well known for their delicious pizzas, but also for the sweet desserts that accompany them. Their bomboloni are well known to Italian donut lovers. The house plans to make zeppole to celebrate St. Joseph's Day. They are available from now until Easter.
69 Rue Saint-Zotique East
Montréal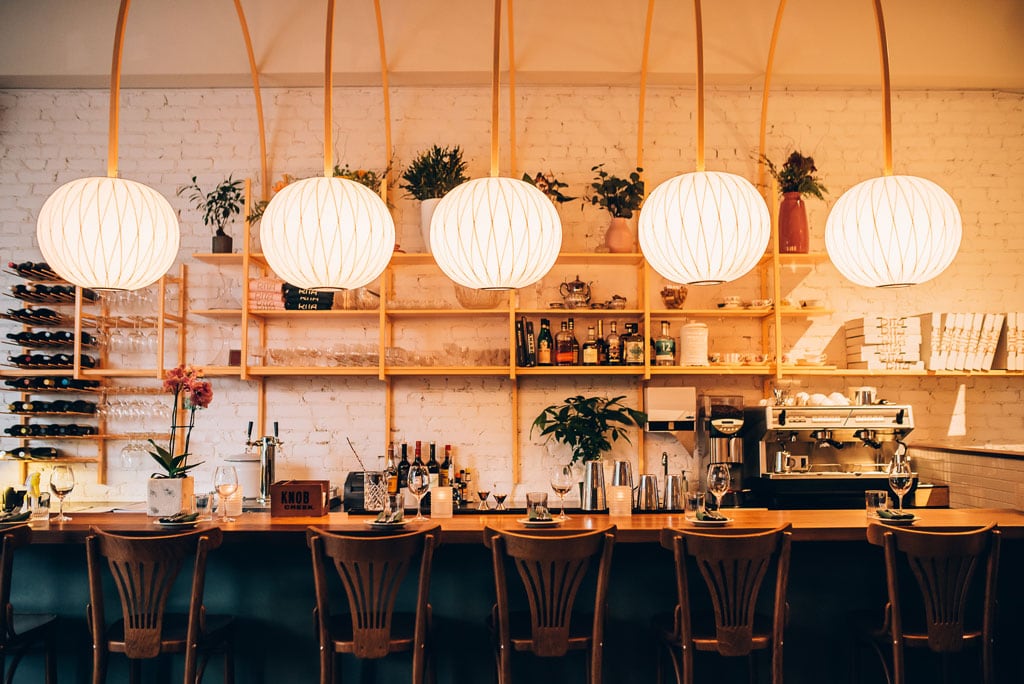 The residents of Verdun will be happy to find delicious zeppole at Rita, a very nice address in the area.
3681 Rue Wellington
Montréal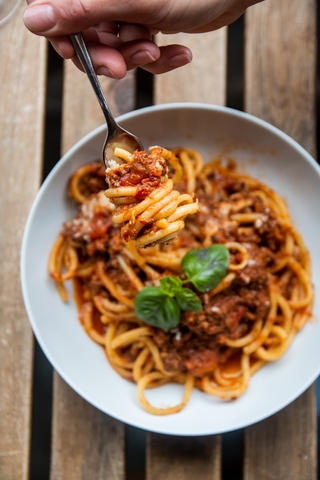 Arte & Farina is a great place to go if you're looking for good pastries. You can buy their zeppole through their website.
1550 Rue Sainte-Catherine Est
Montréal
La Conca d'Oro
La Conca d'Oro is a bakery located on Jean-Talon where you can find excellent products all year long. Their zeppole is no exception to the rule!
2550 Rue Jean-Talon Est
Montréal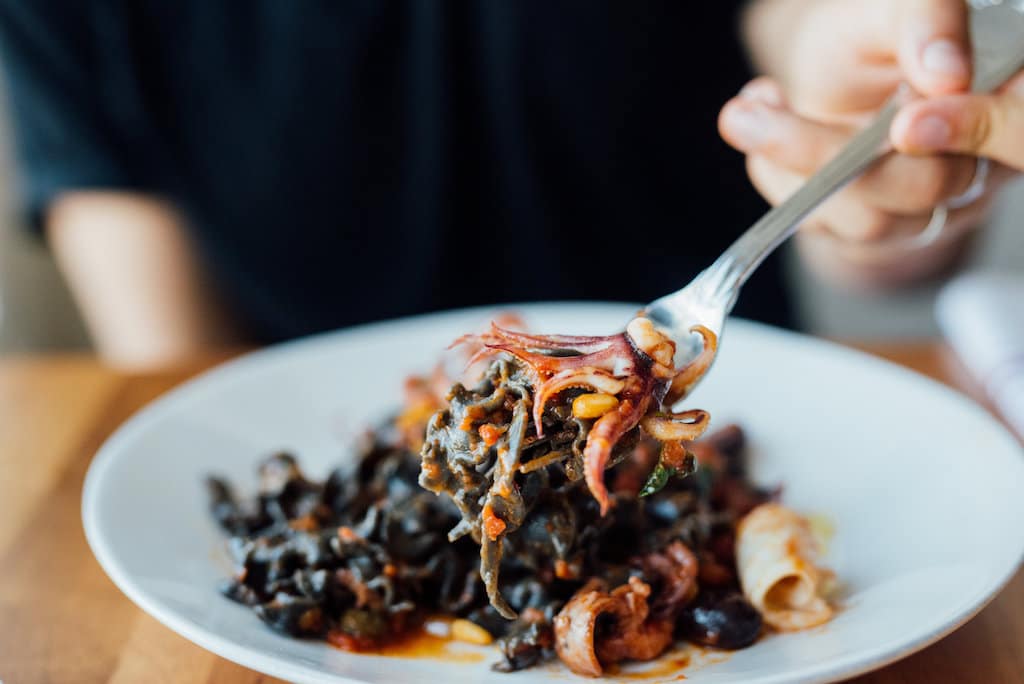 This delicious Italian restaurant in the Rosemont-La Petite-Patrie neighbourhood will be making zeppole on March 19th and 20th. You have to order in advance, and they sell out quickly!
6672 Avenue Papineau
Montréal
See on map
6827 Rue Saint-Dominique Montréal H2S 3B1
277 Rue Dante Montréal H2S 1K3
1207 Rue Shearer Montréal H3K 2J9
1581 Rue Jean-Talon Est Montréal H2E 1S9
6528 Boulevard Saint-Laurent Montréal H2S 3C6
69 Rue Saint-Zotique East Montréal H2S 1K7
3681 Rue Wellington Montréal H4G 1V1
1550 Rue Sainte-Catherine Est Montréal H2L 0J1
2550 Rue Jean-Talon Est Montréal H2A 1T9
6672 Avenue Papineau Montréal H2G 2X2