Where can I book a private room in Montreal?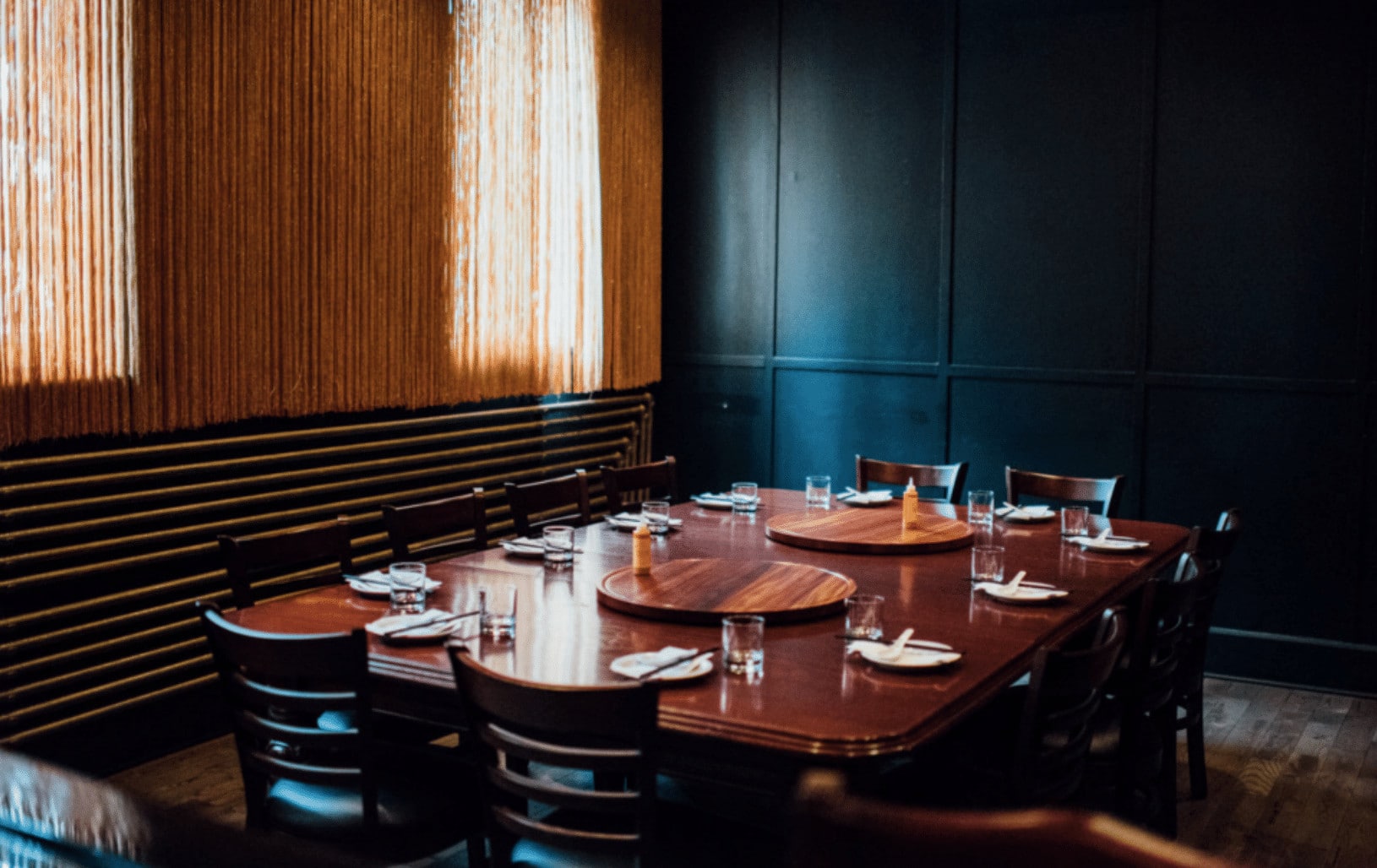 We get asked every week which establishments offer a private room in the city. Whether it's for a family gathering, an office party, a birthday, to celebrate a special occasion, or simply to enjoy the company of others in a secluded space, you'll be sure to find the perfect room to suit your needs among this list,
Firstly, there are the truly private room – perfect for hosting groups in a unique setting that allow you to really enjoy the moment and have a more exclusive experience.
Other restaurants offer smaller semi-private areas within their space that is perfect for a group that wants a little more privacy or a quieter atmosphere.
Finally, some even offer to reserve the entire restaurant! Whether it's for a group of 10 or a reception of 200, you'll find the right venue for any type of event on this list of private rooms.
Feel free to inquire directly with the venues to explore the menu options available to you; many venues will be happy to accommodate you or your group's preferences. Here is our list of establishments with a private room in Montreal or a semi-private space where you can celebrate in a more intimate atmosphere.
See on map
426 Rue Saint Gabriel Montréal H2Y 2Z9
4019 Rue Wellington Montréal H4G 1V6
3619 Rue Saint-Denis Montréal H2X 3L6
1453 Avenue du Mont-Royal Est Montréal H2J 1Z1
104 Avenue Laurier Ouest Montréal H2T 2N7
6704 Rue Clark Montréal H2S 3E9
1446 Rue Peel Montréal H3A 1S8
116 Rue McGill Montréal H2Y 2E5
112 Rue McGill Montréal H2Y 2E5
1228 Rue Sherbrooke Ouest Montréal H3G 1H6
5357 Avenue du Parc Montréal H2V 4G9
3424 Avenue du Parc Montréal H2X 2H5
1106 Maisonneuve Boulevard West Montreal H3A 1M7
900 Place Jean-Paul-Riopelle Montréal H2Z 2B2
1238 Rue du Square-Phillips Montréal H3B 3H4
6230 Rue Saint-Hubert Montréal H2S 2M2
381 Avenue Laurier Ouest Montréal H2V 2K3
1440 Rue Drummond Montréal H3G 1V9
406 Rue Saint-Jacques Montréal H2Y 1S1
5524 Rue Saint-Patrick Montréal H4E 1A8
5524 Rue Saint-Patrick Montréal H4E 1A8