The Best Butcher Shops in Montreal: Our suggestions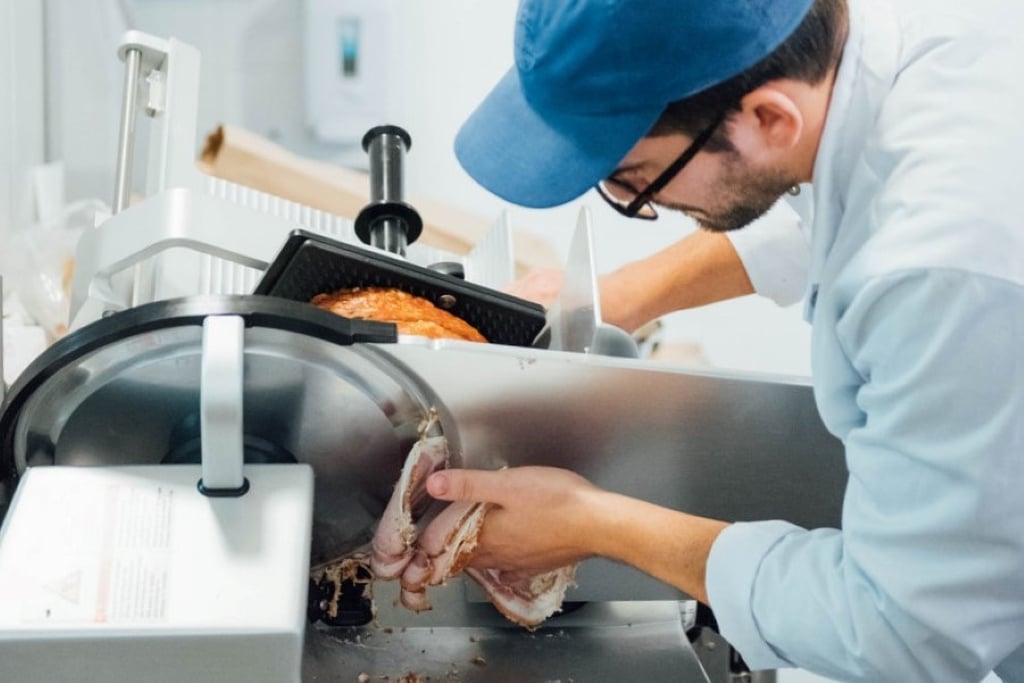 What are the best butcher shops in Montreal? In our lives, we often need the precious advice of different professionals. We often think of doctors, pharmacists, financial advisors, but we more often than not forget the precious advice of bakers, sommeliers and of course, butchers. We must admit that without them, visitors would certainly be less impressed by what is on their plate and in their glass.
For meat lovers, it goes without saying that having a good butcher is paramount. It's hard to make your way to steak and charcuterie heaven on your own without relying on their good recommendations. You may be wondering what kind of meat to choose or how to prepare and season it. It's these variations that can make the difference between a good dinner and one that really hits the spot.
Every butcher attracts customers for different reasons. Sometimes it's the quality of the meat or the variety of products offered that hooks us, other times it's the friendliness of the place or the smile you find behind the counter that makes you fall in love with the store. It's the details that bring you back to a specific butcher shop. Maybe it's the one on the corner where you feel at home, or maybe you make a detour to the other end of the Island especially for one.
The choice of good butcher shops in Montreal is endless, but there is certainly one that will suit you more than another. We've explored the world of filet mignon, ribs, rillettes and prosciutto to give you some suggestions. We also have suggestions of the best places to buy meat for the barbecue. Who knows, maybe one of these addresses will become your new favourite butcher shop!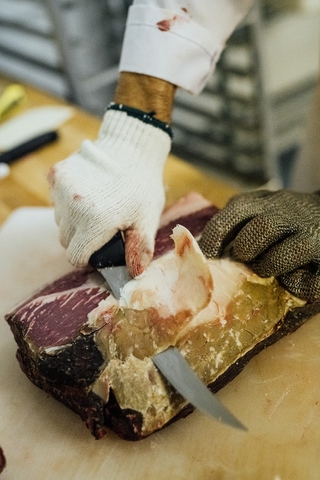 Édouard est Léo butcher shop has set up shop in the catering space of the Hoogan and Beaufort restaurant. Run by Marc-André Jetté, chef-owner of the restaurant, the butcher shop presents popular cuts, known to all, but also educates customers on less common cuts. The team also shares recipes to help us prepare the meat like chefs. Édouard et Léo has just opened a second location in Ahuntsic.
3535 Rue de Rouen
Montréal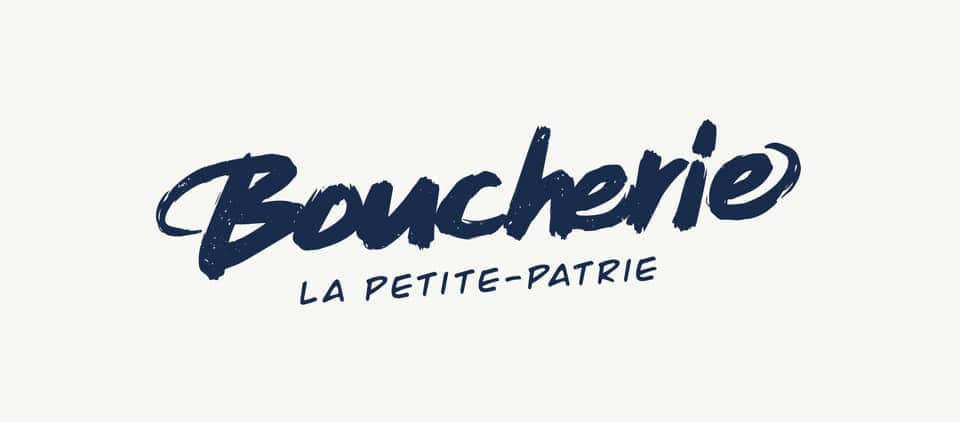 Boucherie La Petite-Patrie opened in 2021 on Beaubien Street East. The trio behind the project is passionate about Quebec products and the practice of responsible, waste-free butchery. The service is impeccable and very friendly. An excellent place to stop by to be inspired by the homemade products such as sausages and charcuterie, but also to take advantage of the expert advice behind the counter.
1330 Rue Beaubien Est
Montréal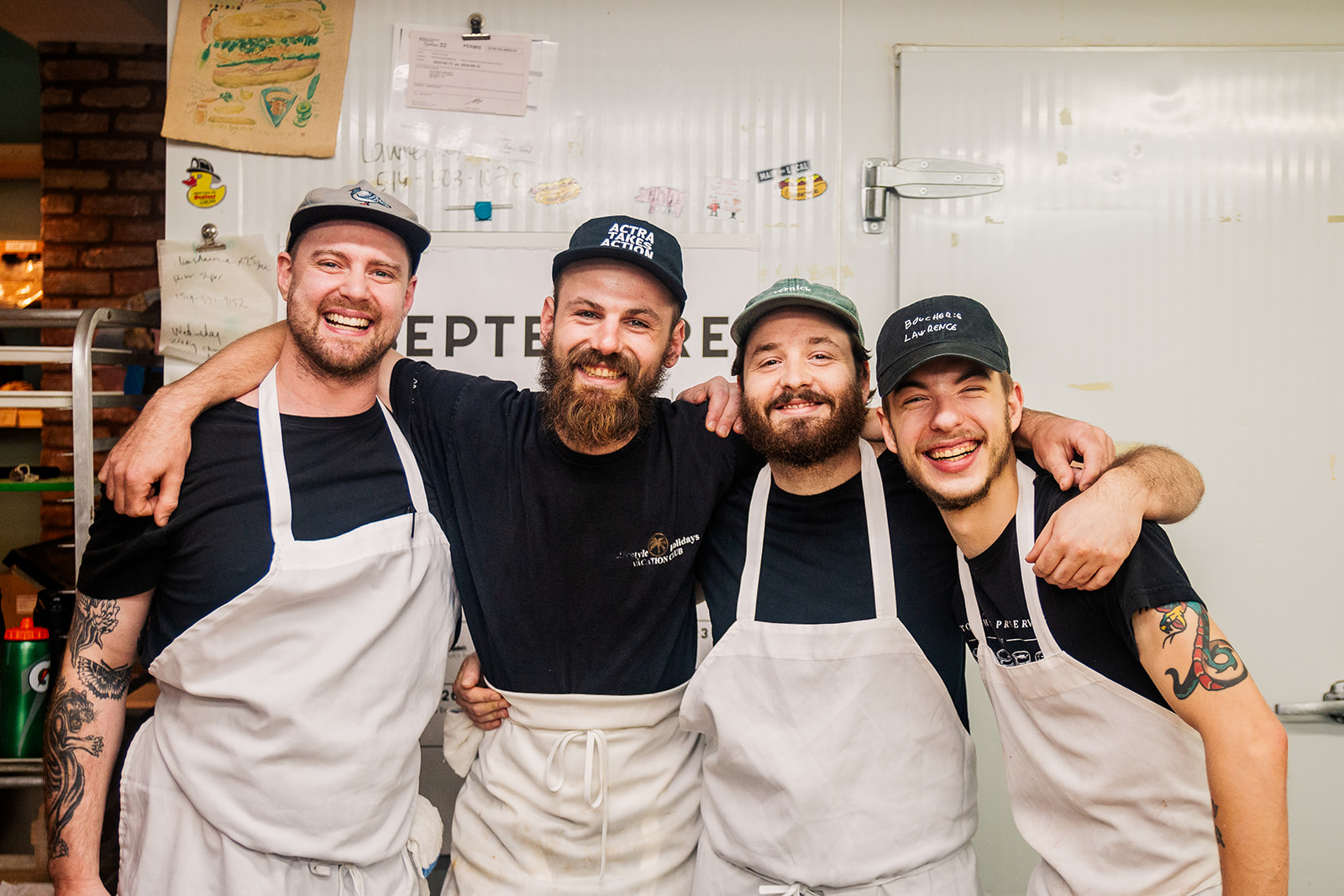 Boucherie Lawrence is the third member of the trio with larrys and Lawrence. This one, located on Saint-Laurent Boulevard in the Mile End, deals directly with local farmers. It is the ideal place to discover new products, but also when you want a quality piece of meat, whether it is lamb, beef, pork, chicken, or other specialties.
5237 Boulevard Saint-Laurent
Montréal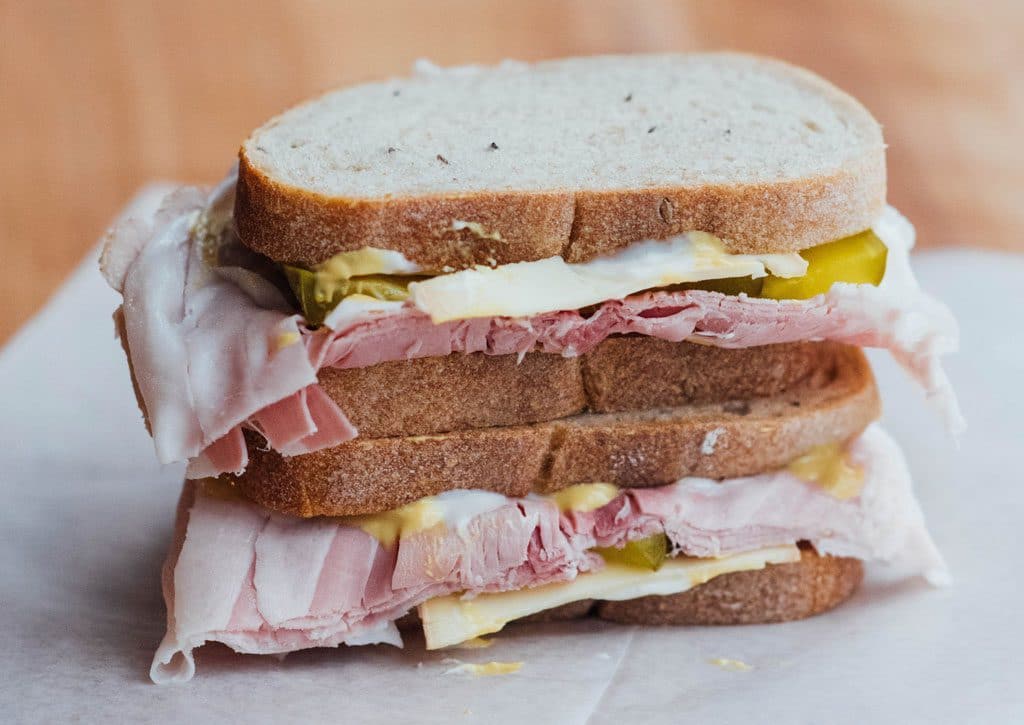 Aliments Viens offers several charcuteries, available by the gram or kilogram. All the meats come from Quebec, from small farms that raise their animals with love.
4556b Boulevard Saint-Laurent
Montréal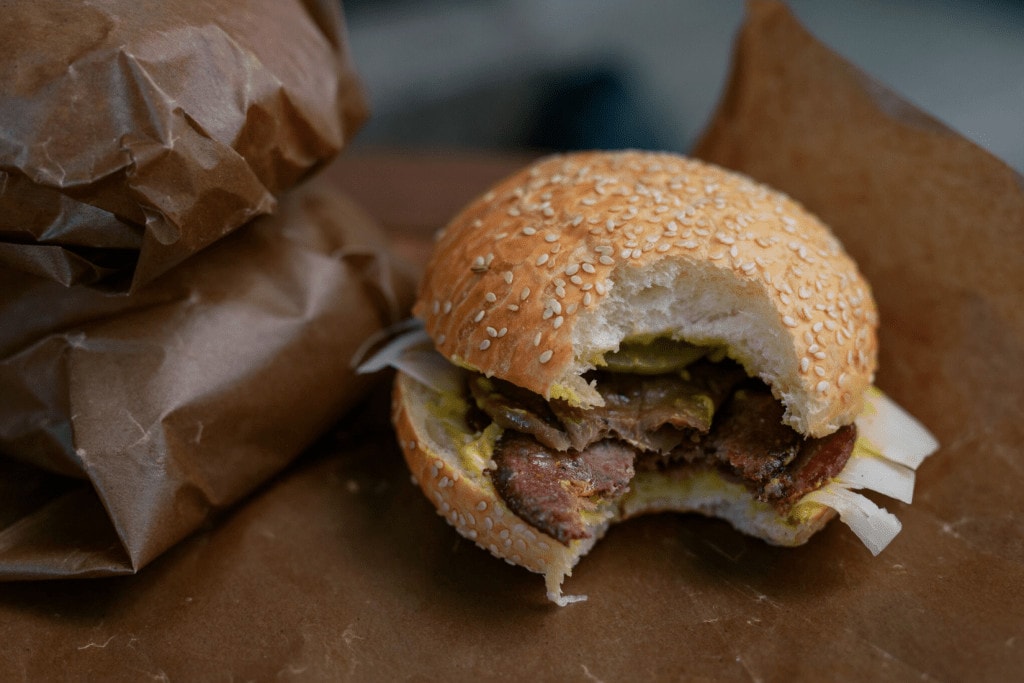 Provisions, a butcher shop and wine bar, is located in Outremont. It offers responsible and high quality meats. Its sandwiches are simply delectable, perfect to take-out.
1142 Avenue Van Horne
Montréal
Épicerie Latina
Sure, it's not called Boucherie Latina, but many of the grocer's customers come here first for the meat. And for the hyper-professional butchers who impressively master their art. Impeccable cuts, ready-made or made-to-order portions and attentive service contribute to the customers' pleasure.
185 Rue Saint-Viateur Ouest
Montréal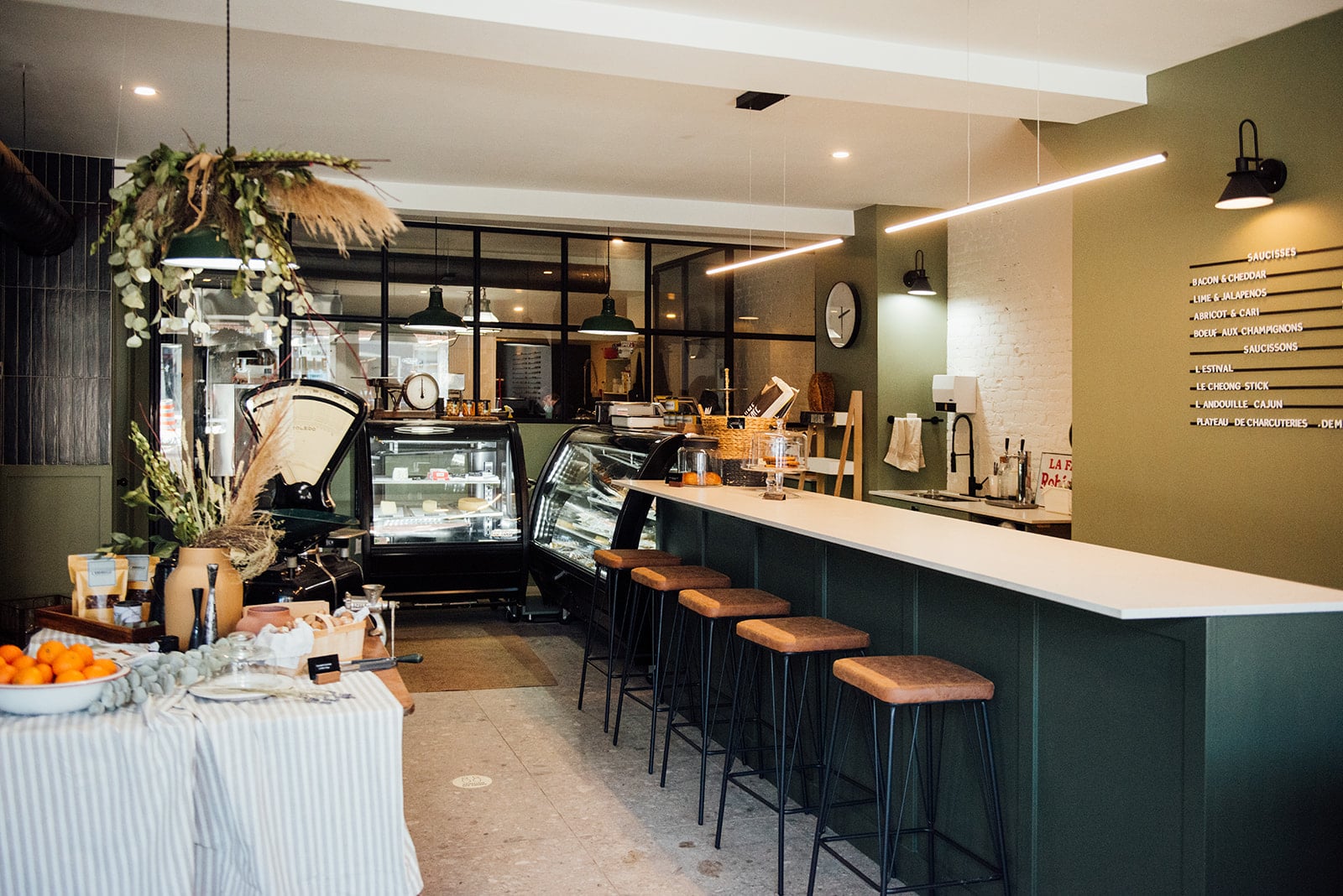 L'Andouille opened its doors last October on Beaubien Street, in the heart of Little Italy. It is a small local grocery store with a vocation for artisanal charcuterie. The sausages are among the best they make! L'Andouille relies heavily on the quality of their products and the balance of flavours. They prepare their charcuterie in such a way that it is less fatty and less salty. With Quebec pork, they make delicious sausages with flavours ranging from bacon and cheddar, apricots and curry (popular with kids) and of lime and jalapeño.
201 Rue Beaubien Est
Montréal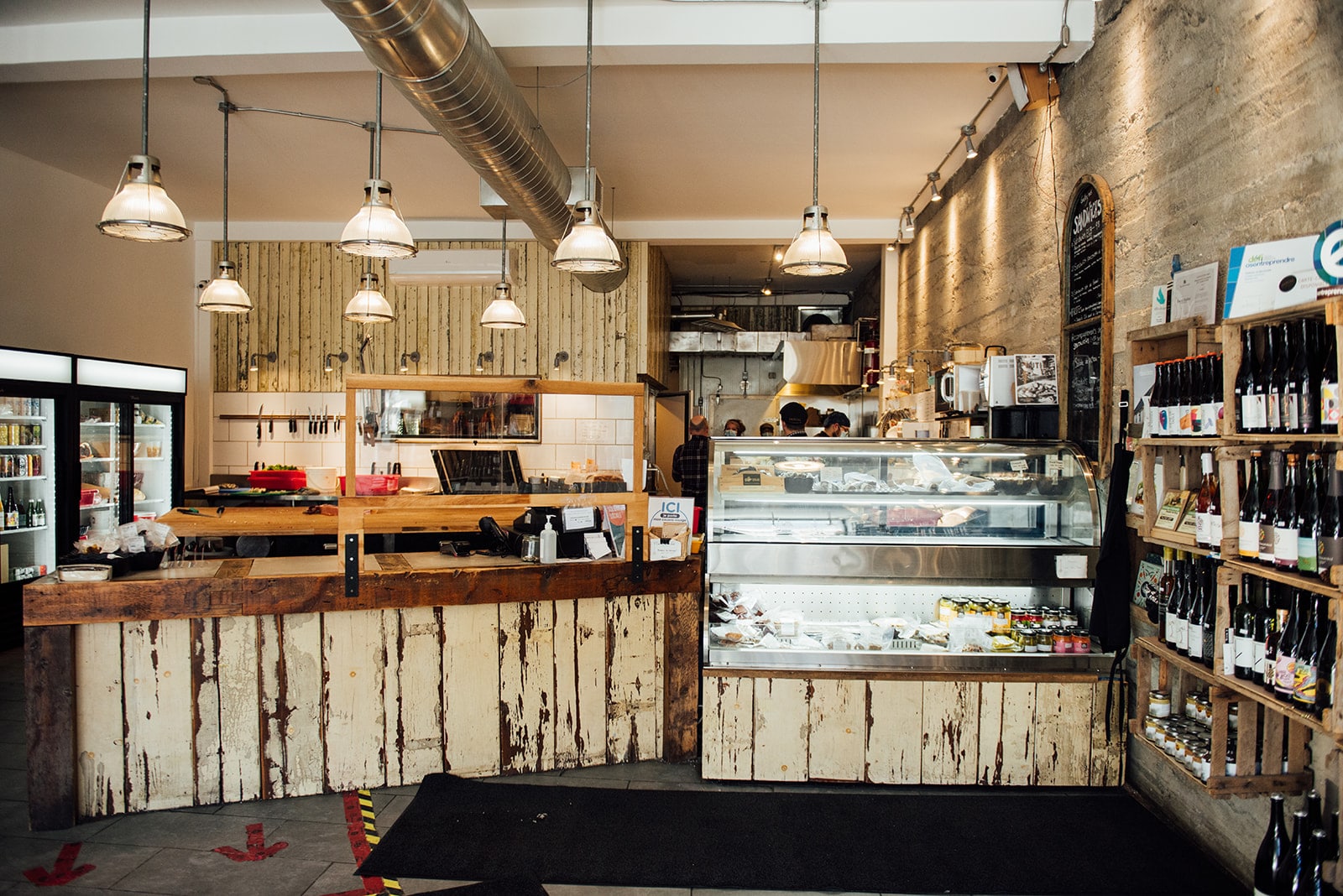 Opened in June 2016, Pascal le Boucher has become a staple butcher shop in Villeray. As Pascal says, "eat less meat, but choose it better"! Its mission, it is clear, is obviously to sell excellent quality meat, but also to minimize losses as much as possible. At Pascal le Boucher, the diversity is great. Here you can find beef, pork, lamb, pastured poultry in various cuts, plain or marinated, as well as a fine selection of farm cheeses, farm milk and yogurt, stocks and broths, game (bison, red deer, wild boar, etc.) and fine charcuterie (hams, bacon, sandwich meats, cretons, terrines, rillettes, foie gras, sausages).
8113 Rue Saint-Denis
Montréal
See on map
3535 Rue de Rouen Montréal H1W 1M2
1330 Rue Beaubien Est Montréal H2G 1K8
5237 Boulevard Saint-Laurent Montréal H2T 1S4
4556b Boulevard Saint-Laurent Montréal H2T 1R3
1142 Avenue Van Horne Montréal H2V 1J8
185 Rue Saint-Viateur Ouest Montréal H2T 2L4
201 Rue Beaubien Est Montréal H2S 1R5
8113 Rue Saint-Denis Montréal H2P 2G7