The Best Cookies in Montreal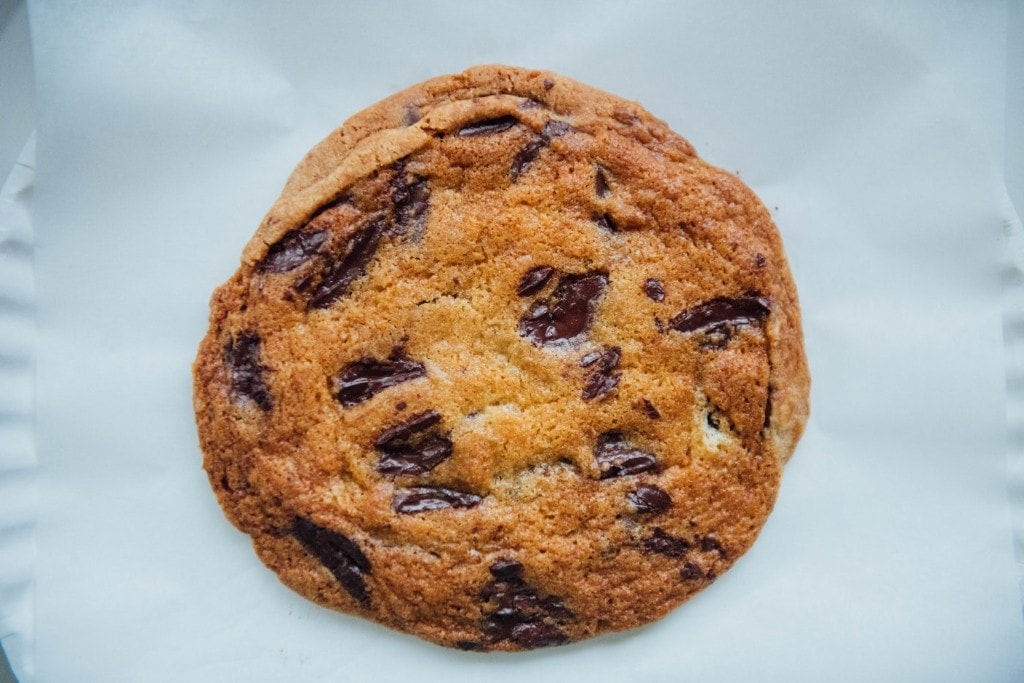 A dessert with many possible variations, it appeals to everyone. With chocolate chips, raisins, gingerbread, or nuts, the possible variations leave room for creativity and indulgence.
While there are many kinds of industrially produced cookies, the artisanal version of these sweet delights transports us into a whole new world of flavour. Perfectly crisp on the outside, soft and chewy on the inside, made with quality ingredients and served fresh, cookies become truly irresistible when prepared by talented pastry chefs and bakers.
This list suggests many addresses, from pastry shops and ready-to-eat counters to some of Montreal's staple restaurants.
To satisfy all sweet tooths, the Tastet team has prepared several lists that will guide you depending on your cravings. In the "Best of" section of Tastet.ca, you'll find a list of the best brownies in town, the best cannelés in Montreal, as well as our suggestions of places to savour the best desserts in the city.
For a gourmet breakfast, you'll also find our list of good places to savour delicious pastries, as well as the best pancakes in Montreal.
And so, cookie lovers, here is our list of suggested places to enjoy the best cookies in town. Bon appétit!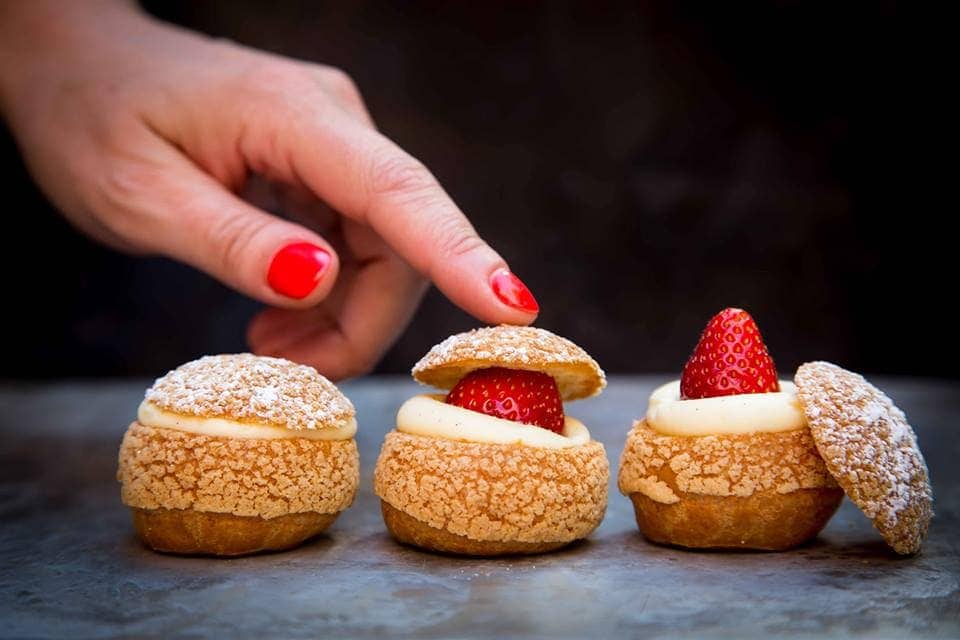 Pâtisserie Rhubarbe
Chef-owner Stéphanie Labelle is the creative force behind one of Montreal's best pastry shops, Rhubarbe. The address is known for its gourmet, fresh and delicate desserts. Each time you visit, you will be constantly amazed by the new and surprising seasonal flavours that the chef has in store for you. In addition to offering an excellent selection of pastries, the pastry shop offers original and exquisite cookies: caramel shortbread, pecan twist, maple and cherry, as well as the oatmeal, cranberry and dark chocolate cookie! Photos Mickaël A. Bandassak
1479 Avenue Laurier Est
Montréal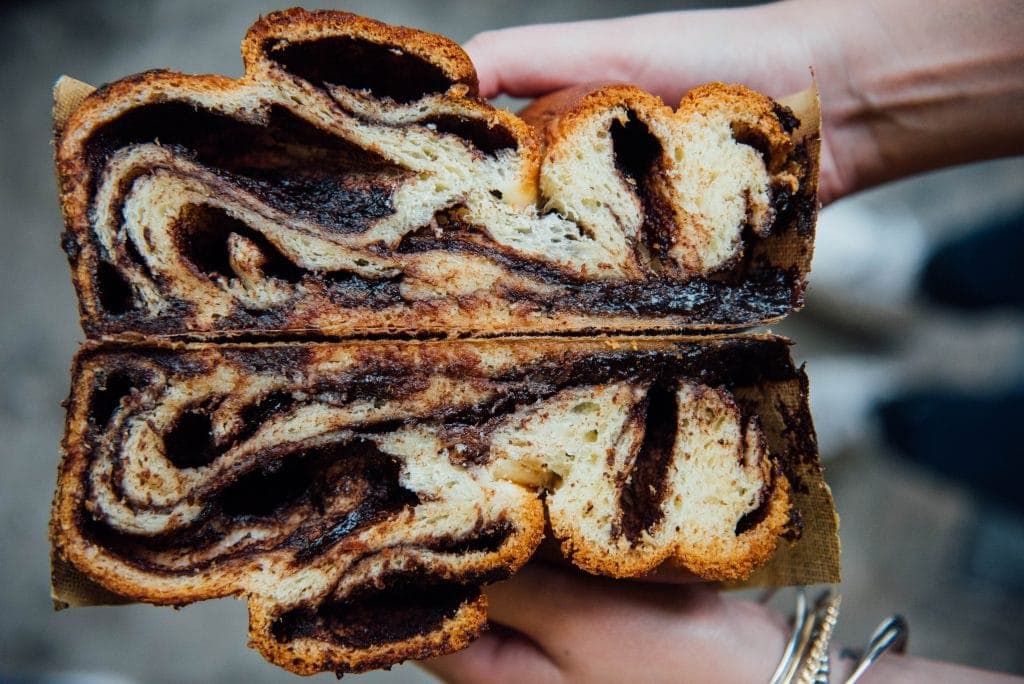 At Tastet, we have a soft spot for Hof Kelsten and its delicious pastries. In addition to their superb croissants, which are among the best in town, the renowned chef-owner Jeffrey Finkelstein makes delicious viennoiseries, pastries and gourmet breads of the highest quality. Favourites include their aforementioned croissants, exquisite chocolatines and chocolate babka. This place is truly one of the best bakeries in Montreal! Photo Alison Slattery
4524 Boulevard Saint-Laurent
Montréal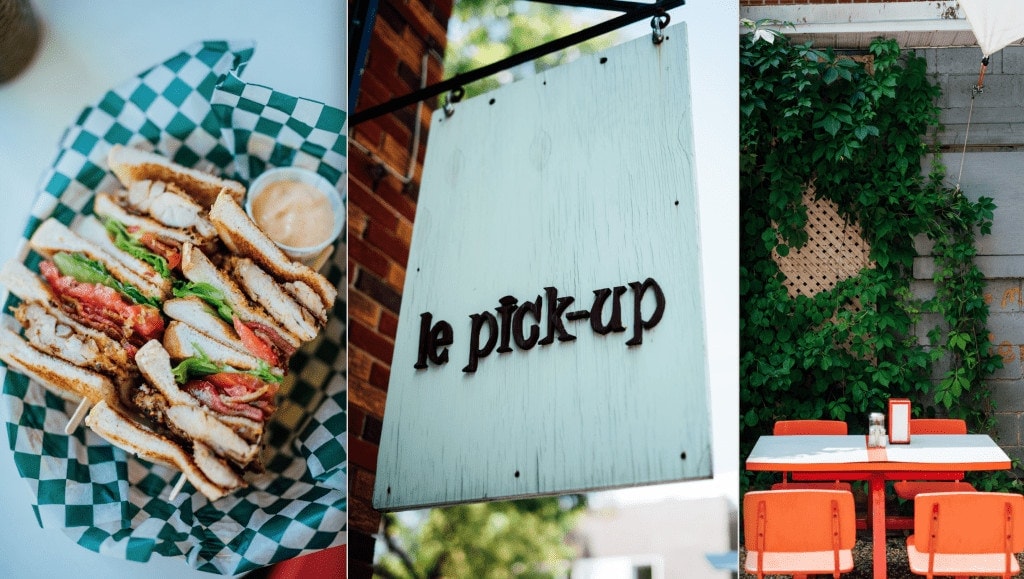 Le Dépanneur Le Pick Up is one of those iconic places that represents the unique, bohemian and creative sides of Montreal so well. Since 2008, the small dépanneur has been a pioneer in both its concept and its neighbourhood, Mile Ex. In addition to serving excellent homemade sandwiches, the Pick Up offers desserts that are worth trying. These include squares, cupcakes, pies, cakes and an absolutely delicious cookie (one of our favorites!) Alison Slattery
7032 Rue Waverly
Montréal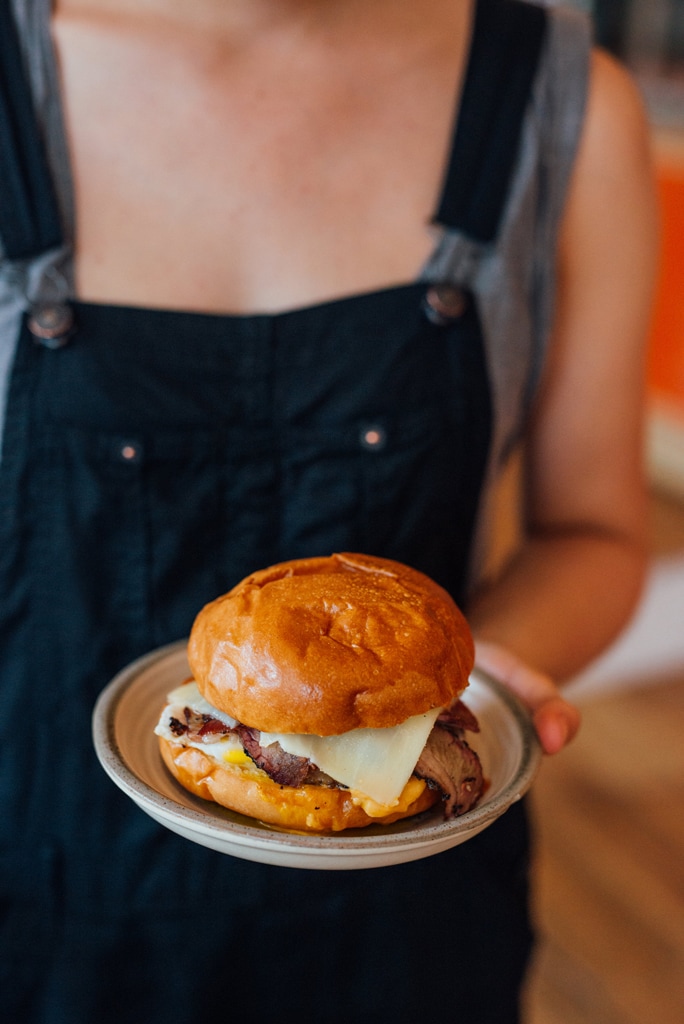 Hélico is a cafe and pastry shop located on Avenue de La Salle in Hochelaga. Open since May 2018, it's two Bouillon Bilk alumni who joined forces to launch this project – and it's quite frankly been very successful! One comes here to have a good coffee and to savour delicious sweet treats, including excellent fresh homemade cookies. Everything here, absolutely everything, is good! It's also on our list of the best pastry shops in Montreal, as well as the best cafes in town. Photo Alison Slattery
2009 Avenue de la Salle
Montréal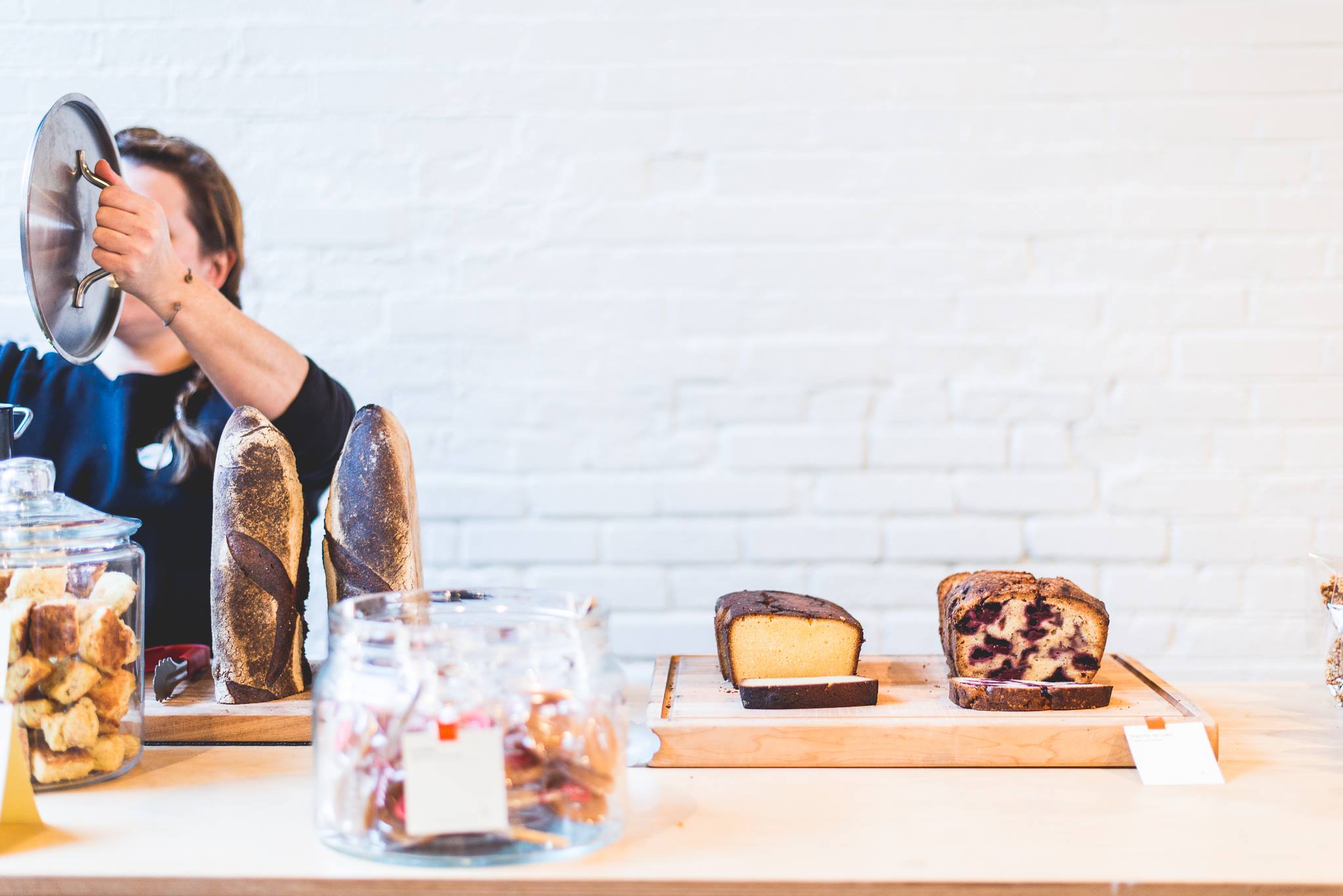 Dinette Nationale
Dinette Nationale is an artisanal confectionery that opened in late 2014 on Gilford Street in the heart of the Plateau Mont-Royal. The charming neighbourhood address offers coffees and sweets to savour on the spot or to take-out, including excellent homemade caramel products. We love their scones, financiers, shortbread, cannelés, cake and, above all, their cookies made fresh daily! A little gem of the Plateau to discover. Photo Valérie Poulin & Dominique Lafond
8111 Rue Saint-Denis
Montréal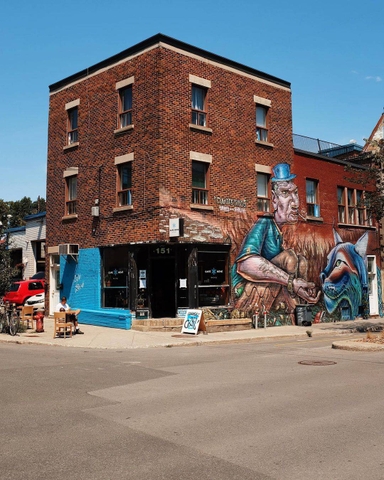 Café Névé
Opened in 2009 on the Plateau Mont-Royal, Café Névé serves excellent third-wave coffee in a simple, warm and relaxed space. Very popular with students and self-employed workers, the establishment offers a few sandwiches and salads, as well as very good scones. Beyond its delicious coffee, the address is known for its gigantic and absolutely decadent chocolate chip cookies! Café Névé now has several branches, including one on Saint-Viateur East and another on Mont-Royal East. Photo agirlnamedsarah_
151 Rue Rachel Est
Montréal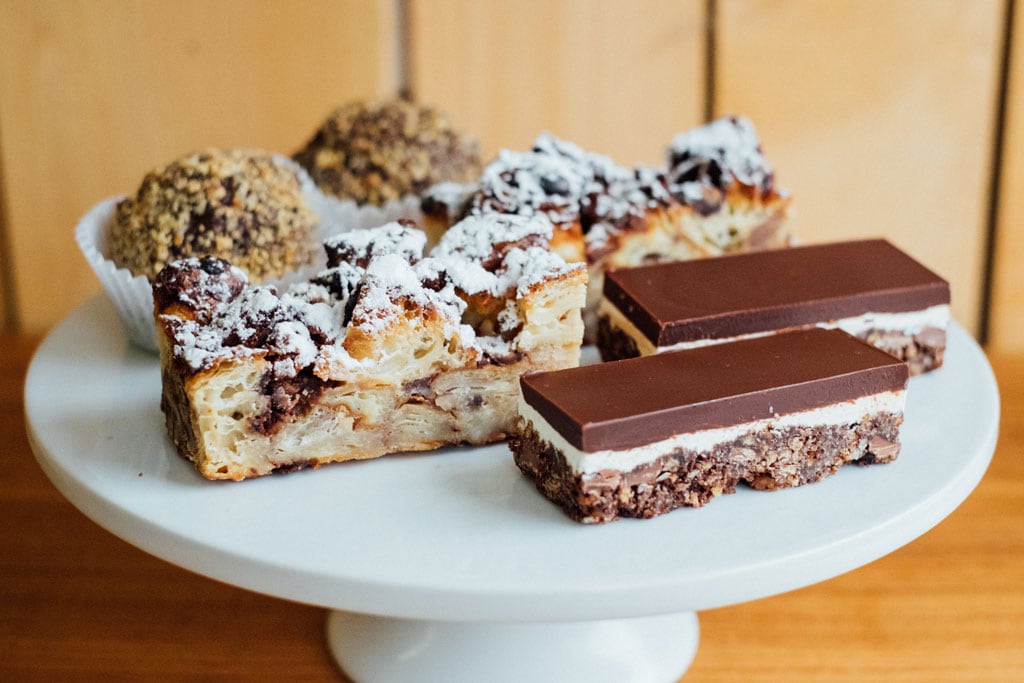 Mlles Gâteaux is a neighbourhood pastry shop that opened its doors in 2013 in Villeray. Isabelle and Fanny form the charming duo behind this gourmet project. The address offers a multitude of sweet and homemade products; custom cakes, seasonal desserts, pastries and small baked goods are on the menu. The two pastry chefs offer several delicious cookies, including the raspberry ghost cookie, the white chocolate O'coeur sandwich cookie, the chocolate cookie and the oatmeal raisin cookie. We really like this friendly and warm shop. Photo Alison Slattery
363 Rue Villeray
Montréal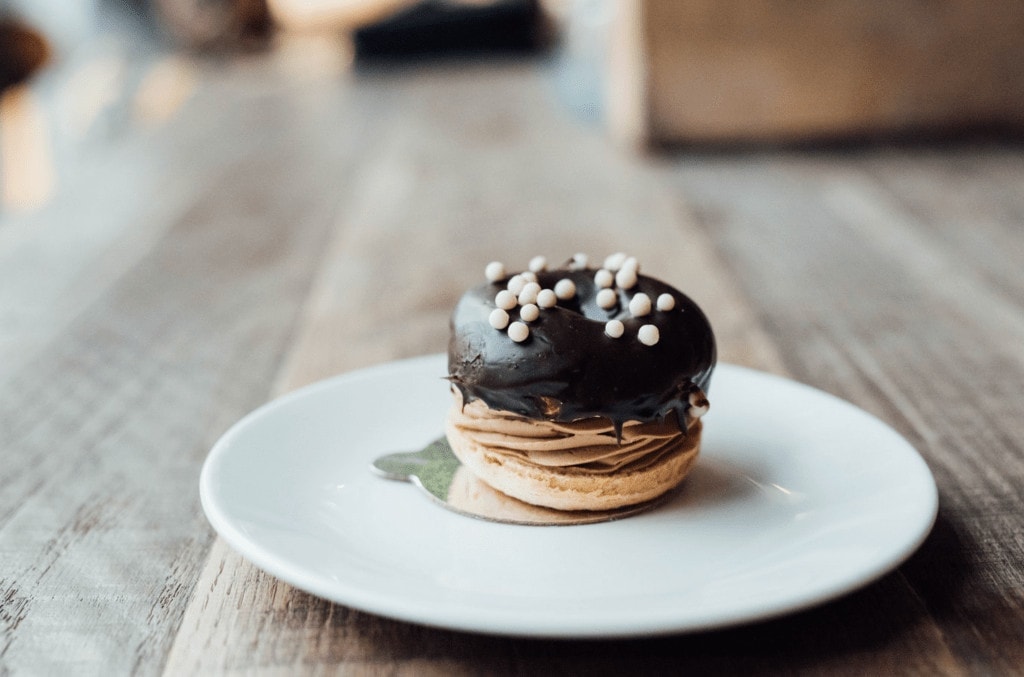 La Bête à Pain is one of the city's most popular bakeries and is also on our list of the best croissants and pastries in Montreal. The place is a cafe, an organic bakery, a small restaurant and a mini-caterer all in one. The establishment is owned by talented baker Marc-André Royal. In addition to preparing delicious breakfasts and lunches, the chef makes all kinds of desserts, including excellent cookies. A bright and unique address to discover. Photo Marc André Royal
195 Rue Young
Montréal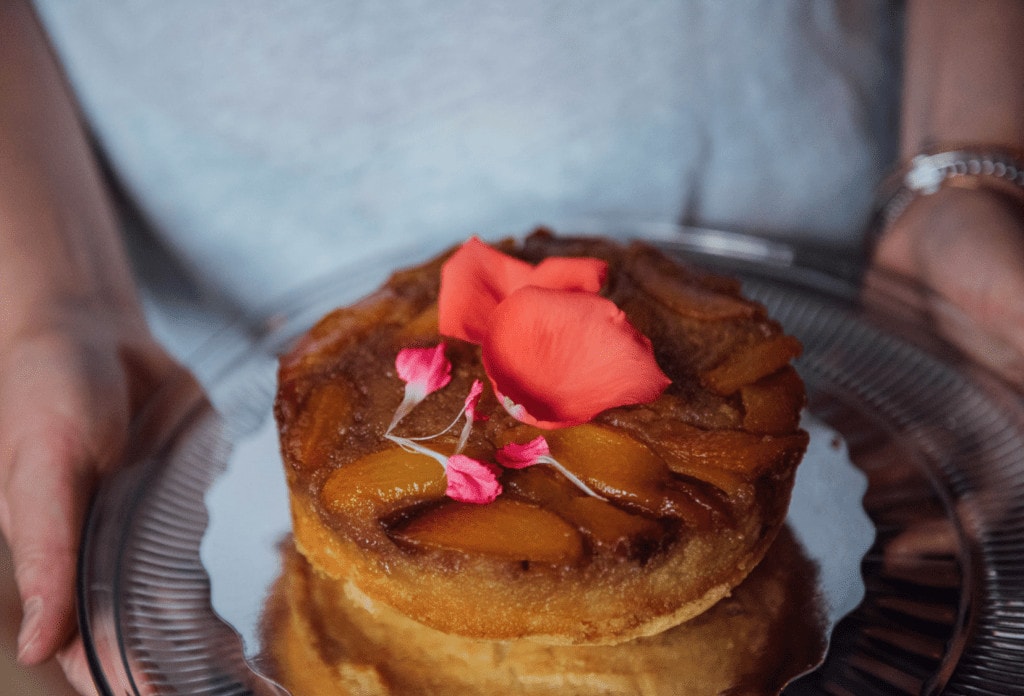 A little space straight out of another era, Cocoa Locale has been delighting Mile End diners since it opened. Owner Reema is a charming entrepreneur with a passion for the sweet, who makes some of the best brownies in town, as well as excellent cookies, cupcakes and various cakes that are absolutely divine. Cocoa Locale is also on our list of the best pastry shops in town for its simple, original and delicious products. Photo Alison Slattery
4807 Avenue du Parc
Montréal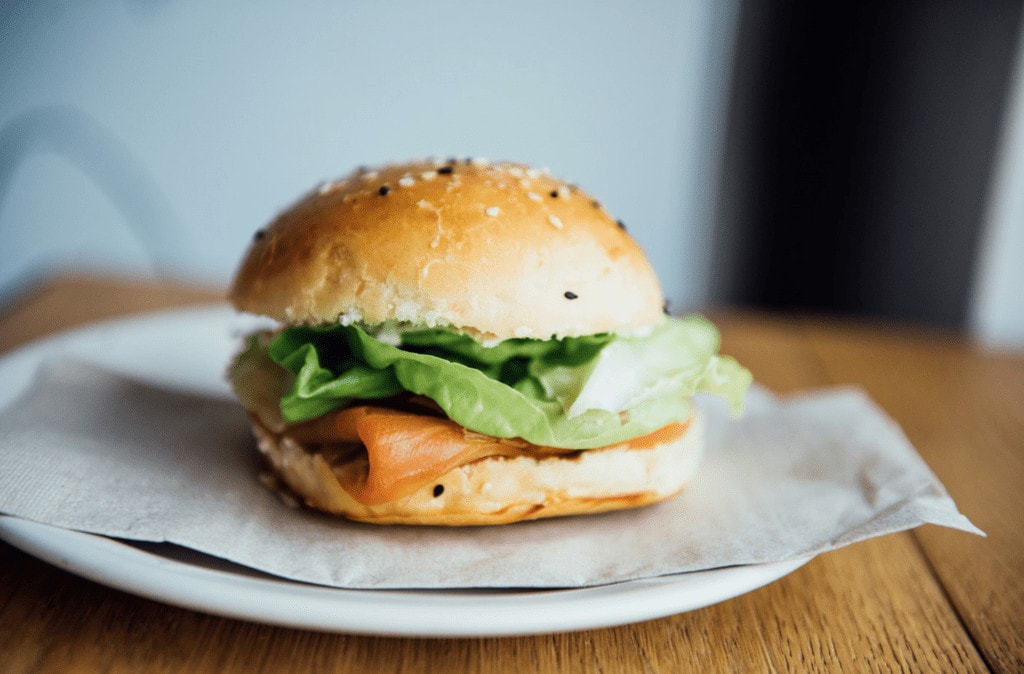 Ah Automne! One of our favourite bakeries located in Rosemont-La-Petite-Patrie. We love their breads, pastries with seasonal flavours, and colourful pizzas, but their cookies are equally as good. Classic chocolate chip or gingersnap with chunky sugar, these cookies are hard to beat for their perfect flavour and just-chewy-enough texture.  Photos Alison Slattery
6500 Avenue Christophe-Colomb
Montreal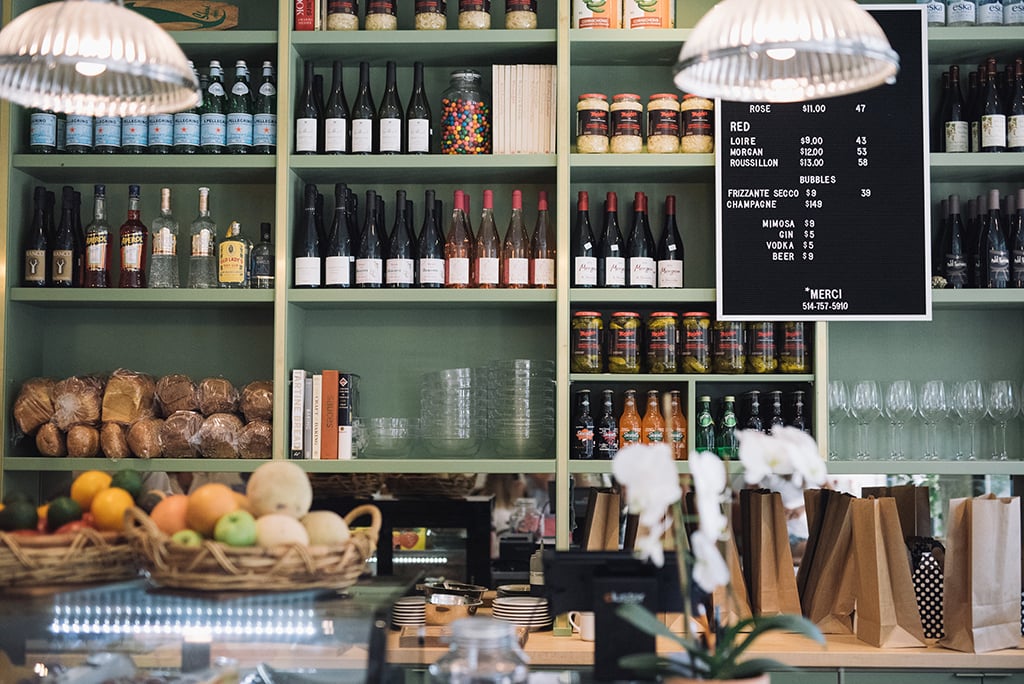 Arthur's in Saint-Henri is a great address that we truly love. Here, we enjoy popular brunches and lunches of Jewish inspiration, very much appreciated by Montrealers. The pancakes are among the best in the city. Arthur's also sells very nice shortbread style butter cookies with a delicious icing dipped in edible confetti: the perfect way to end a meal! photos Alison Slattery
4621 Notre-Dame Street West
Montreal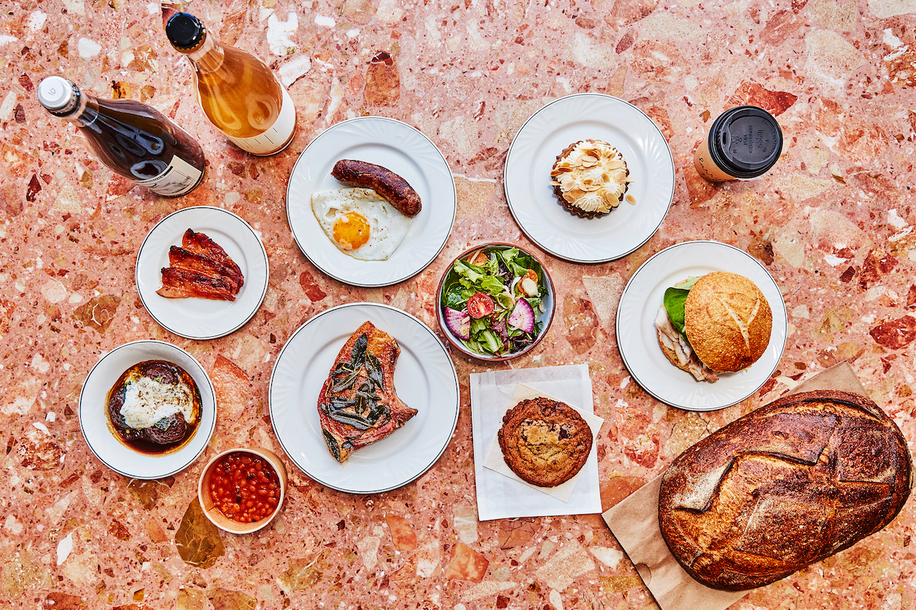 Larry's is a cozy and unique little address in Montreal. Located in the Mile End, you can go at any time of the day for breakfast – any day of the week. It's one of our favourite places to savour Montreal brunch. For breakfast, for dessert or with a coffee, we go for their delicious chocolate chip cookies. Photo Alison Slattery
5201 Boulevard Saint-Laurent
Montréal
See on map
1479 Avenue Laurier Est Montréal H2J 1H8
4524 Boulevard Saint-Laurent Montréal H2T 1R4
7032 Rue Waverly Montréal H2S 3J2
2009 Avenue de la Salle Montréal H1V 2K6
8111 Rue Saint-Denis Montréal H2P 2G7
151 Rue Rachel Est Montréal H2W 1E1
363 Rue Villeray Montréal H2R 1H1
195 Rue Young Montréal H3C 2E9
4807 Avenue du Parc Montréal H2V 4E7
6500 Avenue Christophe-Colomb Montreal H2S 2G8
4621 Notre-Dame Street West Montreal H4C 1S5
5201 Boulevard Saint-Laurent Montréal H2T 1S4