The Best Cookies in Montreal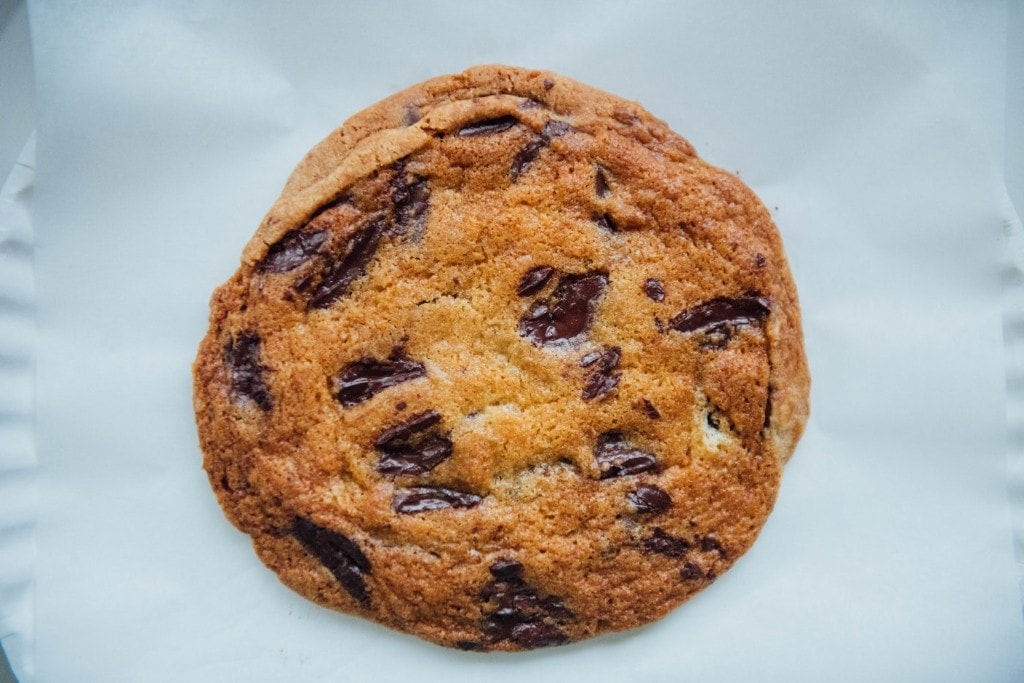 A dessert with many possible variations, it appeals to everyone. With chocolate chips, raisins, gingerbread, or nuts, the possible variations leave room for creativity and indulgence.
While there are many kinds of industrially produced cookies, the artisanal version of these sweet delights transports us into a whole new world of flavour. Perfectly crisp on the outside, soft and chewy on the inside, made with quality ingredients and served fresh, cookies become truly irresistible when prepared by talented pastry chefs and bakers.
This list suggests many addresses, from bakeries and ready-to-eat counters, to some of Montreal's staple restaurants.
Special mention to Cookie Stéfanie, who makes delicious gluten-free cookies!
Want to bake some yourself at home? We invite you to check out the decadent recipes below:
Happy reading 🙂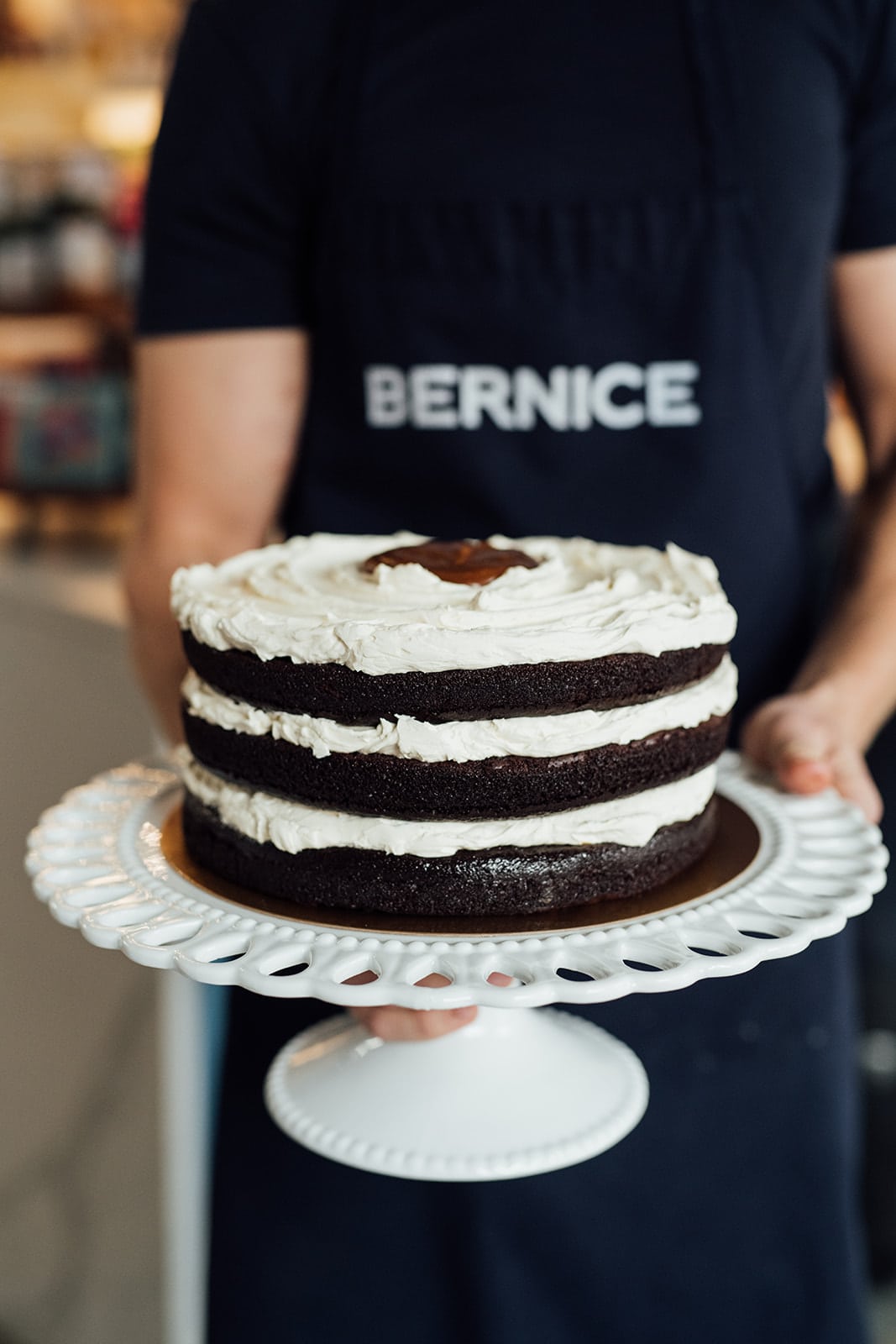 Bernice is a beautiful pastry shop in Saint-Henri. The specialties of the house are cakes and cookies. Chef-owner Jami trained in kitchens in Manhattan and Montreal and admits that his style of baking is quite Americanized, in a "back to the basics" mode. Bernice puts forth the kind of sweets that take you back to childhood.
5135 Notre-Dame Street West
Montreal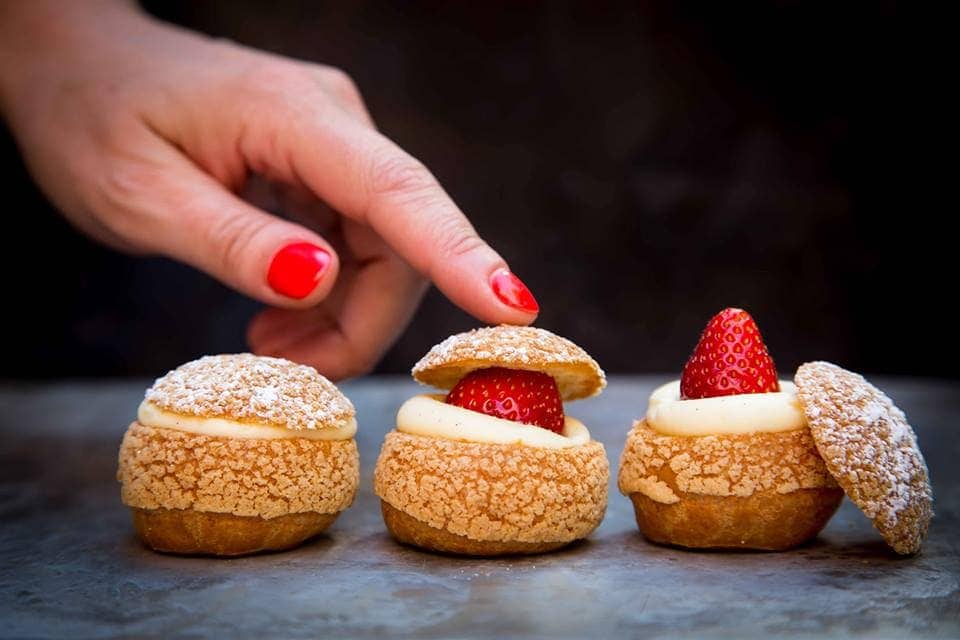 Rhubarbe is one of the best pastry shops in Montreal. The address is known for its gourmet, fresh and delicate desserts. In addition to offering an excellent selection of pastries, the patisserie offers original and exquisite cookies: caramel shortbread, pecan twist, maple and cherry, as well as the oatmeal, cranberry and dark chocolate cookie!
1479 Avenue Laurier Est
Montréal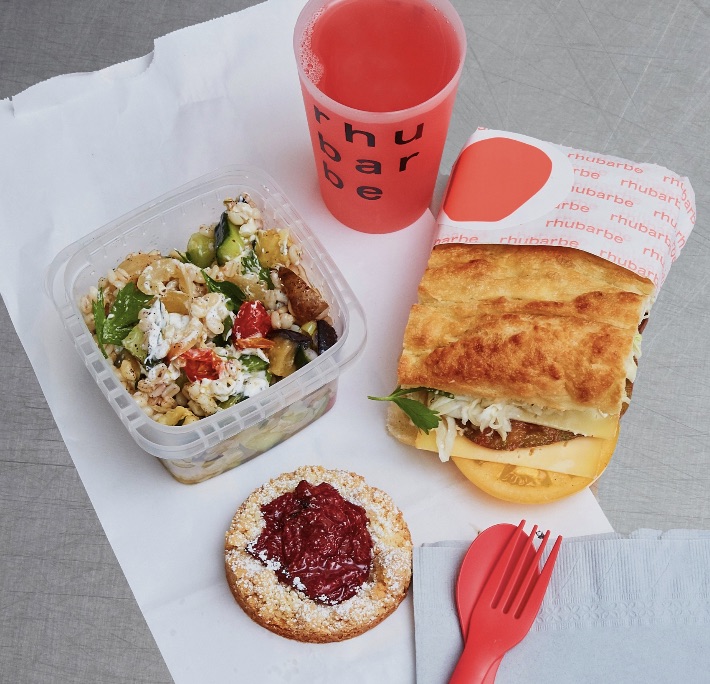 Hof Kelsten, located on St. Laurent Boulevard, offers delicious croissants, which are among the best in town. They also make delicious pastries and gourmet breads of the highest quality. And their cookies are simply delicious! You can choose from dark chocolate, oatmeal and raisin, and milk chocolate and walnut. There's even a gluten-free option!
4524 Boulevard Saint-Laurent
Montréal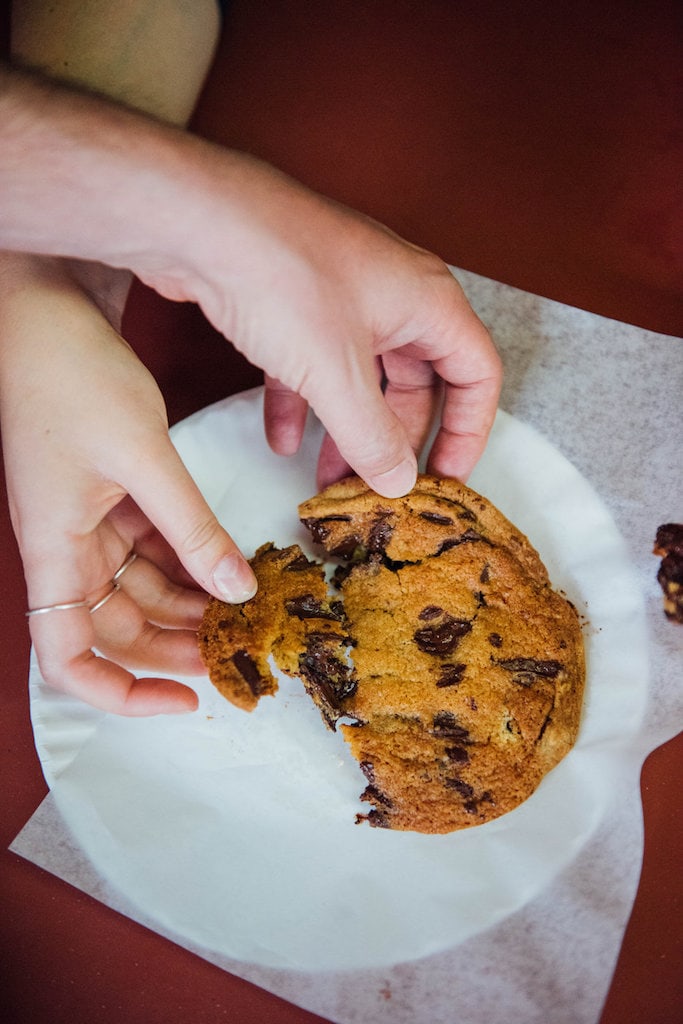 Dépanneur Le Pick Up is an iconic Montreal address that embodies the unique, bohemian and creative side of the city so well. In addition to serving excellent homemade sandwiches, the Pick Up offers desserts that are worth trying. Among them, there is an absolutely delicious chocolate chip cookie, which is one of our favourites!
7032 Rue Waverly
Montréal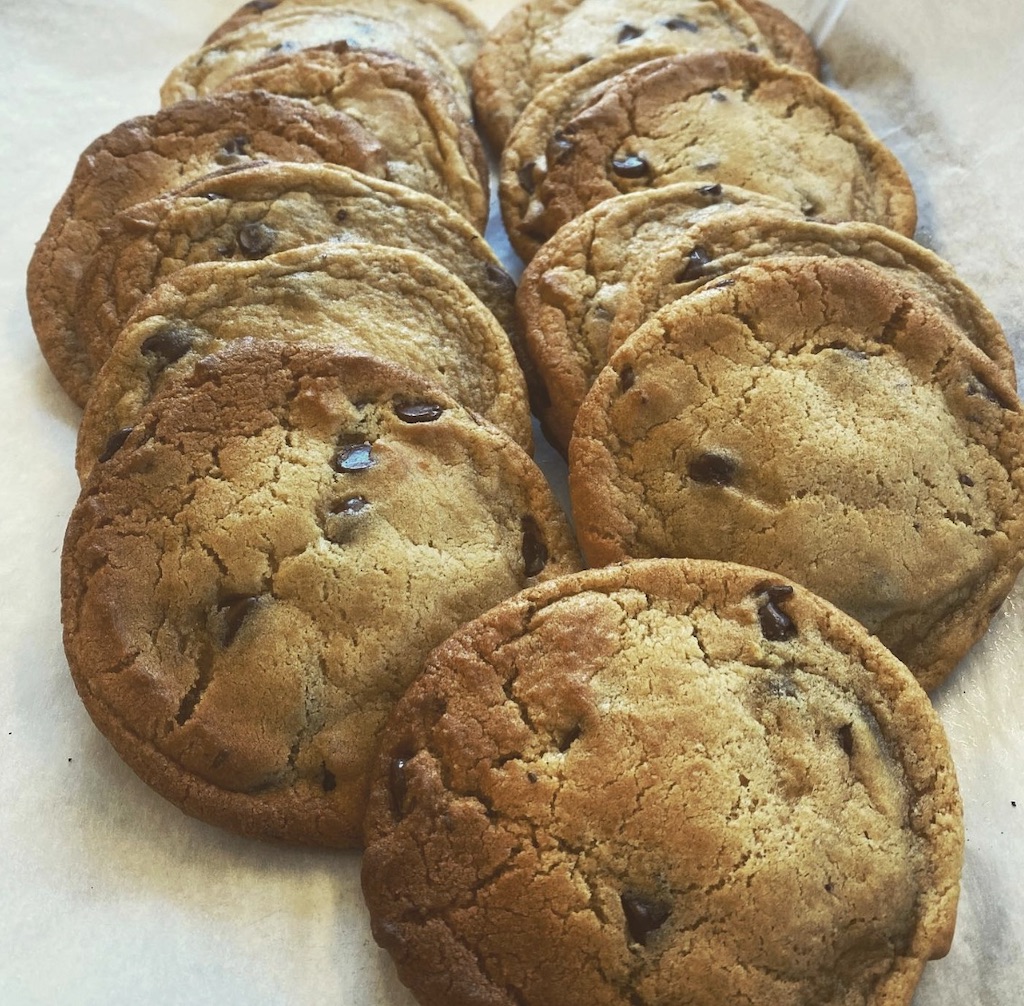 Hélico is a café and pastry shop located in Hochelaga. We come here to have a good coffee and to enjoy excellent sweet treats, which includes their delicious cookies. You can choose either their classic milk chocolate and fleur de sel or their cookie of the moment. The place is also on our list of the best pastry shops in Montreal, as well as the most beautiful cafés in town.
2009 Avenue de la Salle
Montréal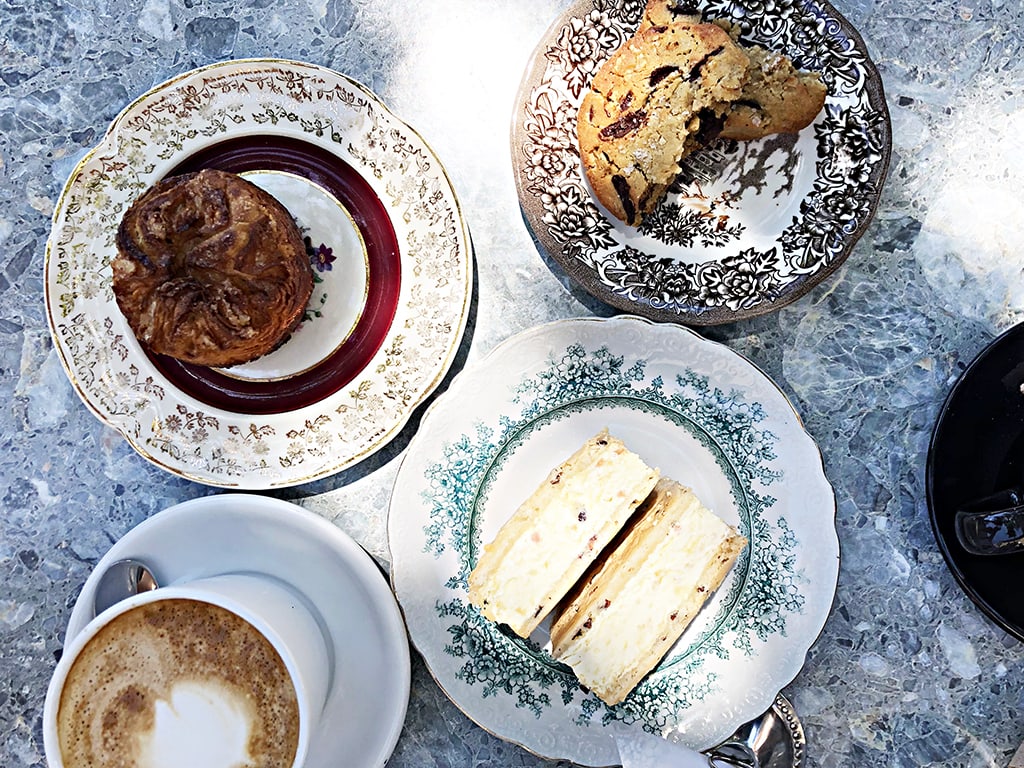 Dinette Nationale is an artisanal confectionery in the heart of Villeray. The charming neighbourhood address offers coffees and sweets to enjoy on the spot or to take away, including excellent homemade caramel products, and their freshly baked cookies! Their flavours change regularly, but they are always delicious.
8111 Rue Saint-Denis
Montréal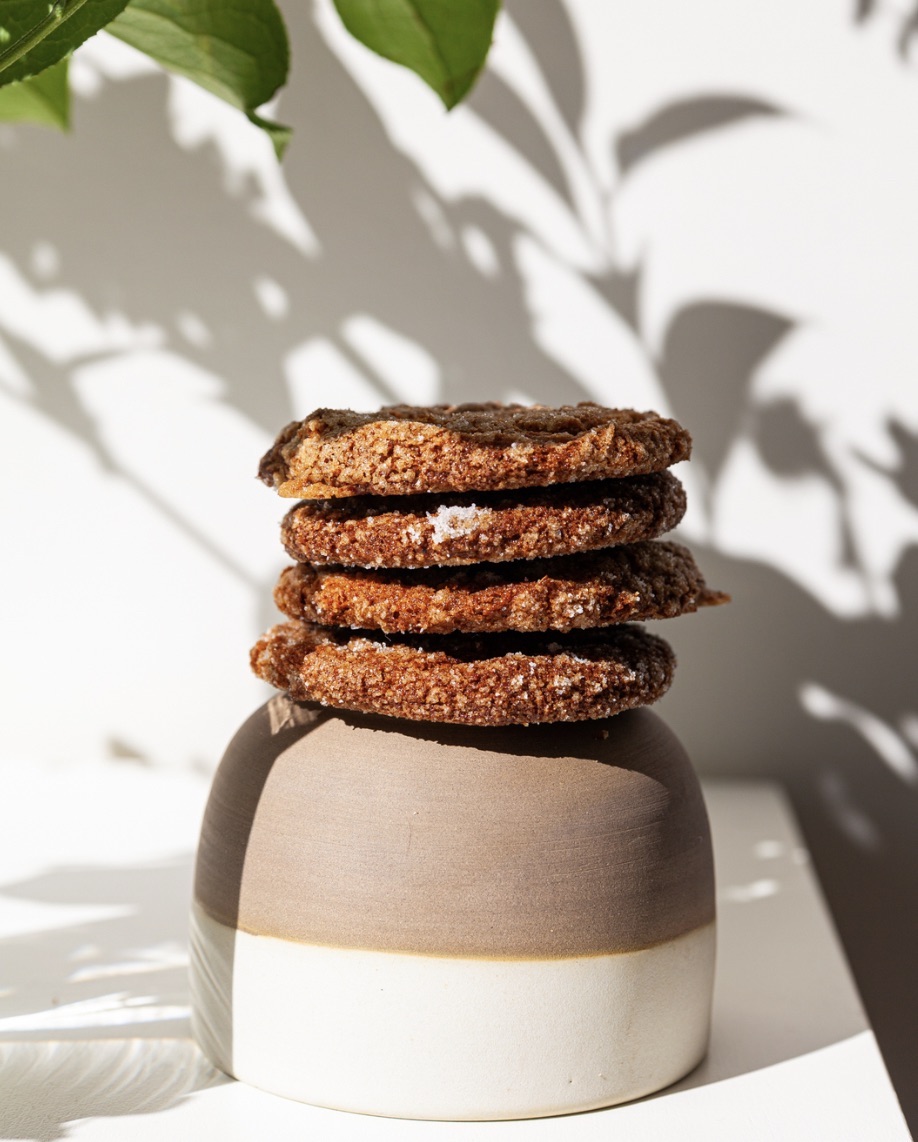 Café Névé
Café Neve serves excellent third wave coffee in a simple, warm and relaxed space. Beyond its delicious coffee, the address is known for its gigantic and absolutely decadent chocolate chip cookie! Café Névé now has several locations, including one on Saint-Viateur Street East and another on Mont-Royal Avenue East.
151 Rue Rachel Est
Montréal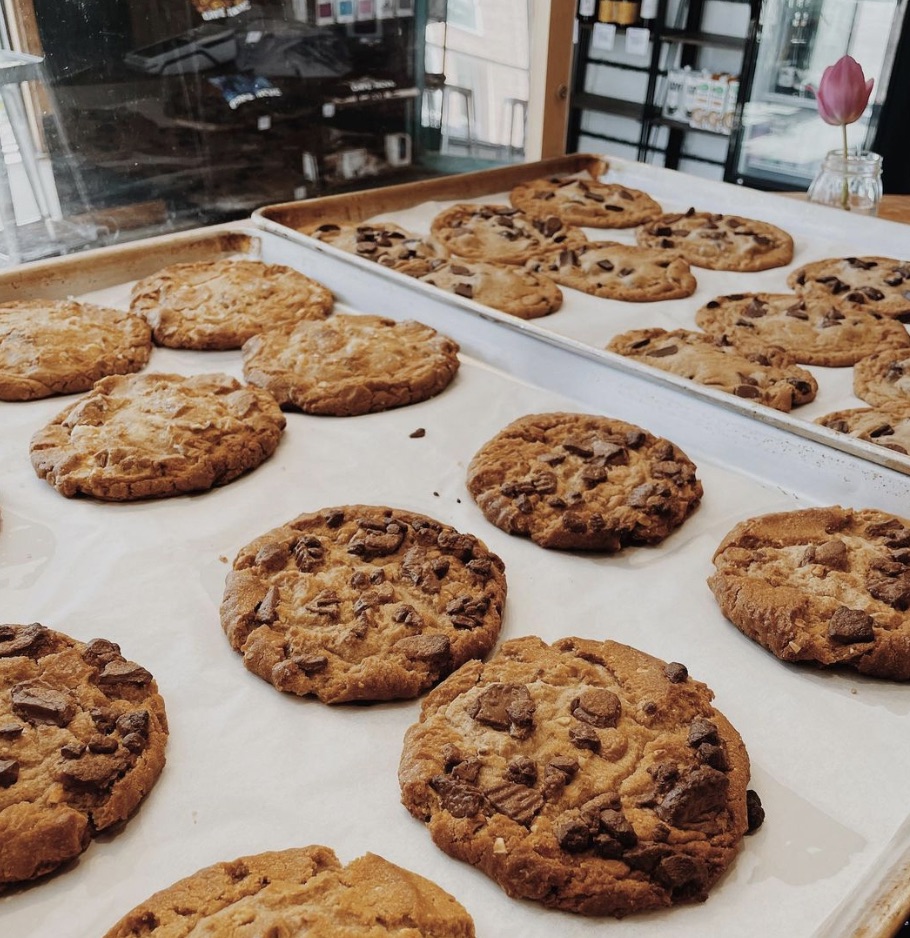 Mlles Gâteaux is a lovely pastry shop in Villeray. Isabelle and Fanny are the charming duo behind this gourmet project. The two pastry chefs offer several delicious cookies, including the raspberry ghost cookie, the white chocolate O'coeur sandwich cookie, the chocolate cookie and the oatmeal raisin cookie. You can also order personalized cookies for your special occasions.
363 Rue Villeray
Montréal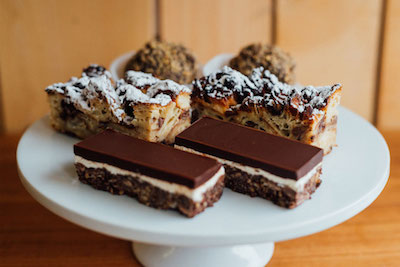 La Bête à Pain is one of the city's most popular bakeries and is also on our list of the best croissants and pastries in Montreal. The place is a café, an organic bakery, a small restaurant and a mini-caterer all in one. In addition to preparing delicious meals, the chef prepares all kinds of desserts, including excellent chocolate cookies.
195 Rue Young
Montréal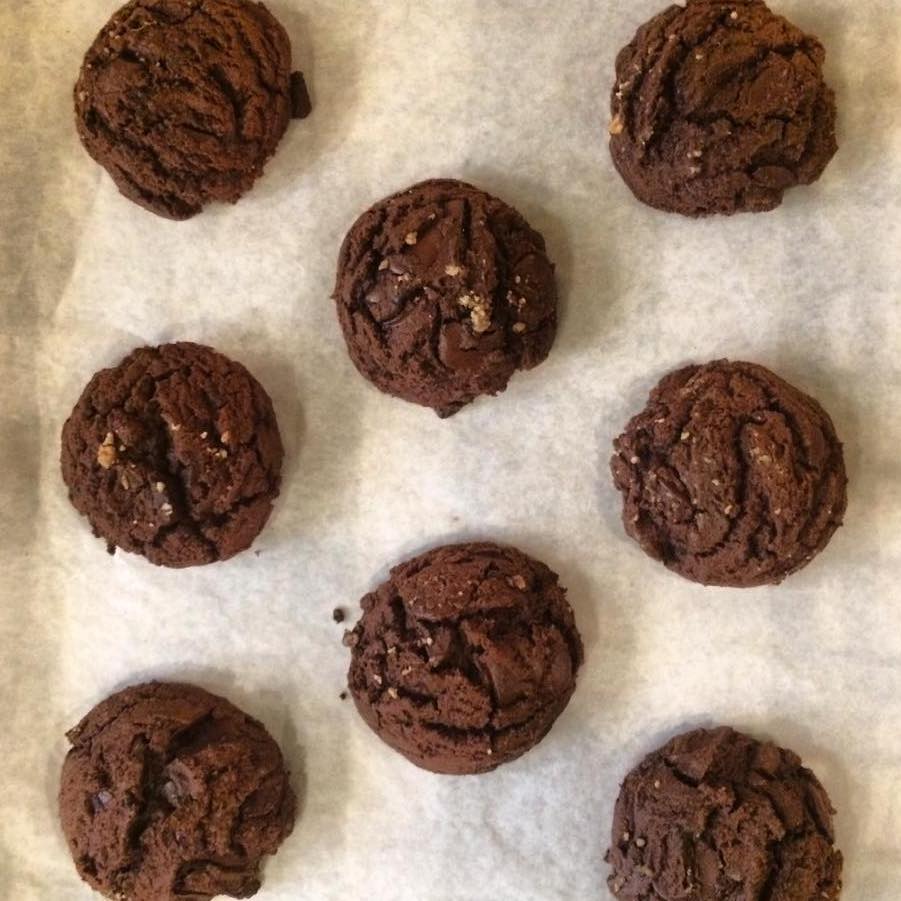 A little address straight out of another era, Cocoa Locale has been delighting Mile Enders for over 15 years. This pastry shop makes delicious cookies with its simple, original and tasty products. The menu changes almost every day, allowing you to taste a new flavour every time you visit.
4807 Avenue du Parc
Montréal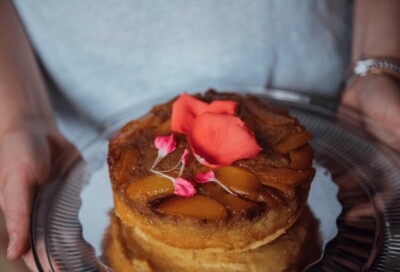 Oh, Automne! This is one of our favourite bakeries, and is located in Rosemont-La-Petite-Patrie. Their cookies are, of course, just as delicious as everything else they make. Classic chocolate chip or ginger with large sugar crystals, these cookies are hard to beat for their perfect taste and perfectly chewy texture.
6500 Avenue Christophe-Colomb
Montreal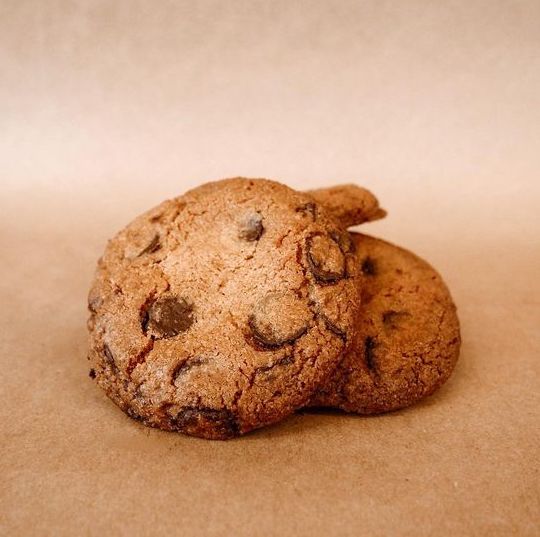 We love coming to Arthur's. Located in Saint-Henri, you can enjoy delicious Jewish-inspired brunches and lunches that are very much appreciated by Montrealers. Arthur's also sells beautiful shortbread style butter cookies with a delicious icing dipped in edible confetti: the perfect way to end a meal!
4621 Rue Notre-Dame Ouest
Montréal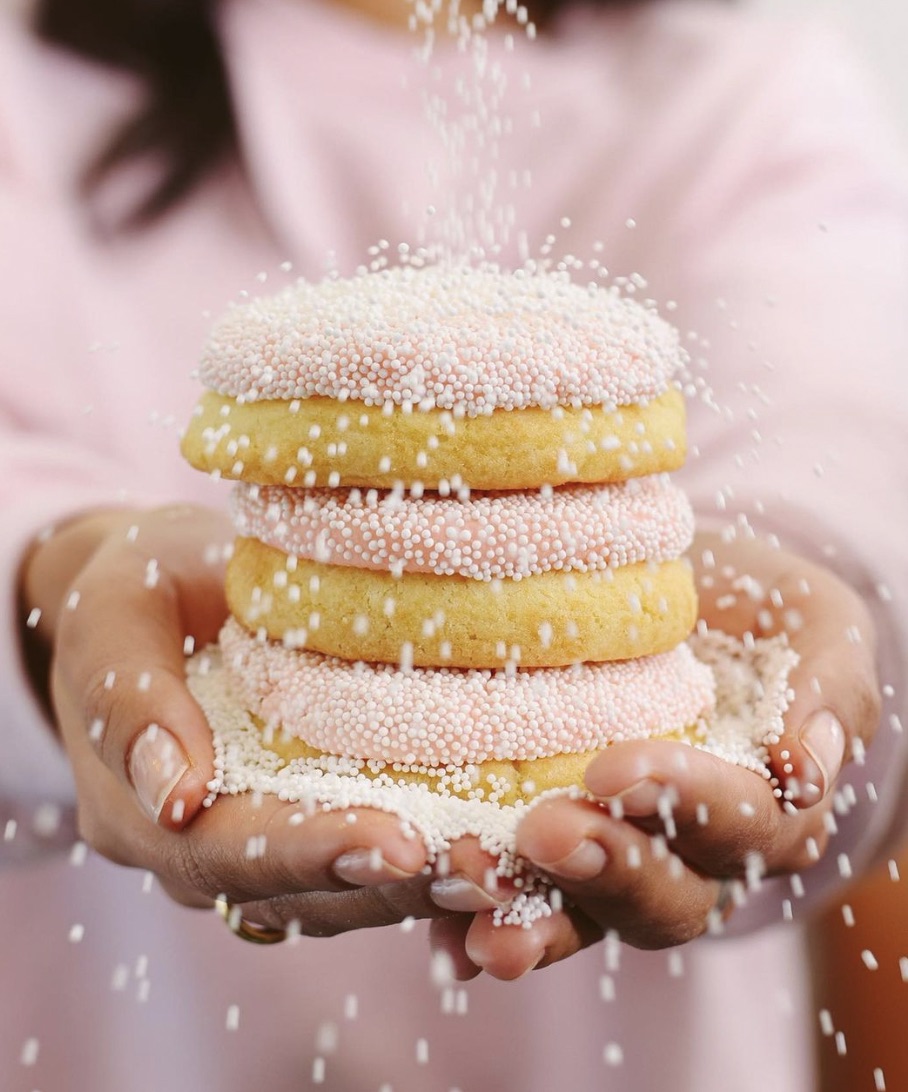 Cheskies
Located on the edge of the Mile-End and Outremont, this jewel on Bernard Street is one of the best bakeries in the area. Of course, the reputation of its chocolate Babka precedes it. Cheskies also has a large inventory of cookies displayed in its golden windows; all irresistible. It's hard to choose between its black and white cookies, its chocolate cookies, or its confetti cookies — but nothing's stopping you from trying one of each.
359 Rue Bernard Ouest
Montréal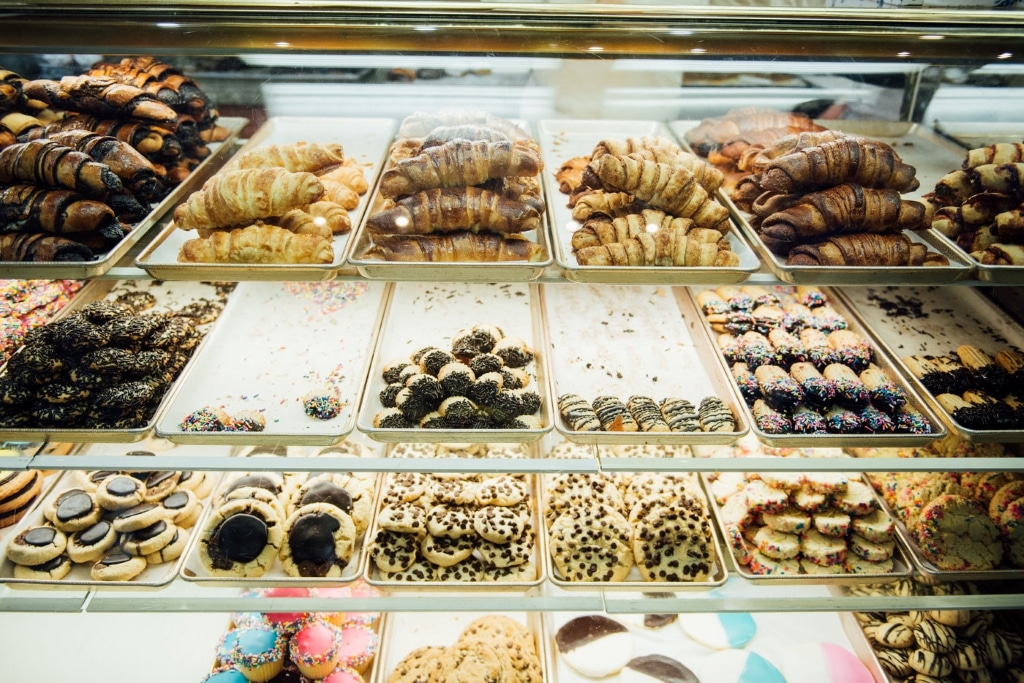 Dalla Rose is an ice cream shop in Saint-Henri known for its decadent ice cream sandwiches made with homemade cookies. Although we normally drop by for a cone, we invite you to order a few cookies on the way. The blondie — one of our favourites — is a chocolate chip cookie and is simply scrumptious. Their double chocolate and butter cookies are also very good!
4609 Notre-Dame Street West
Montreal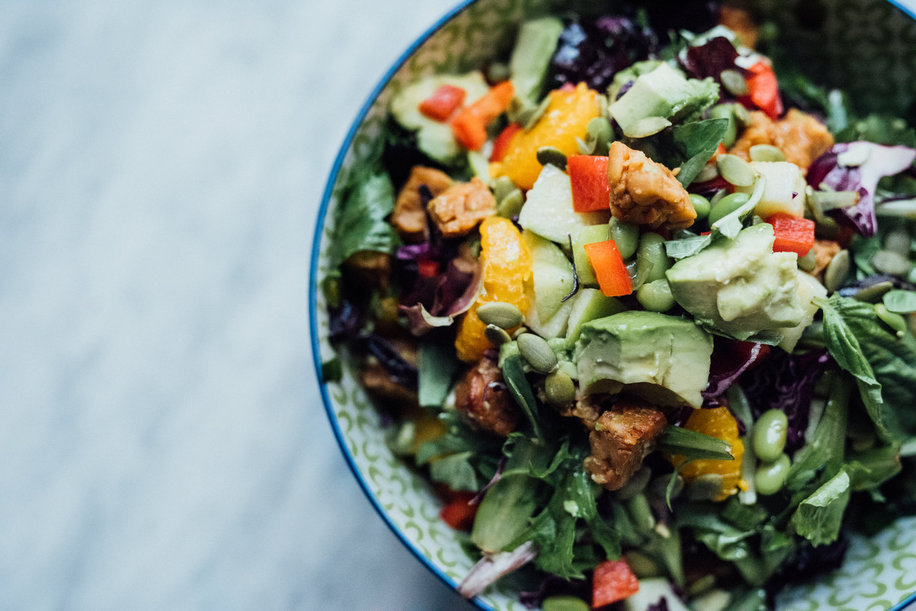 Not only is Mandy's known for their generous gourmet salads, but also for their famous chocolate chip cookies, which strike the perfect balance between chewy and crunchy. You can enjoy them at any of their eight locations in Montreal, Laval and the West Island.
2067 Rue Crescent
Montréal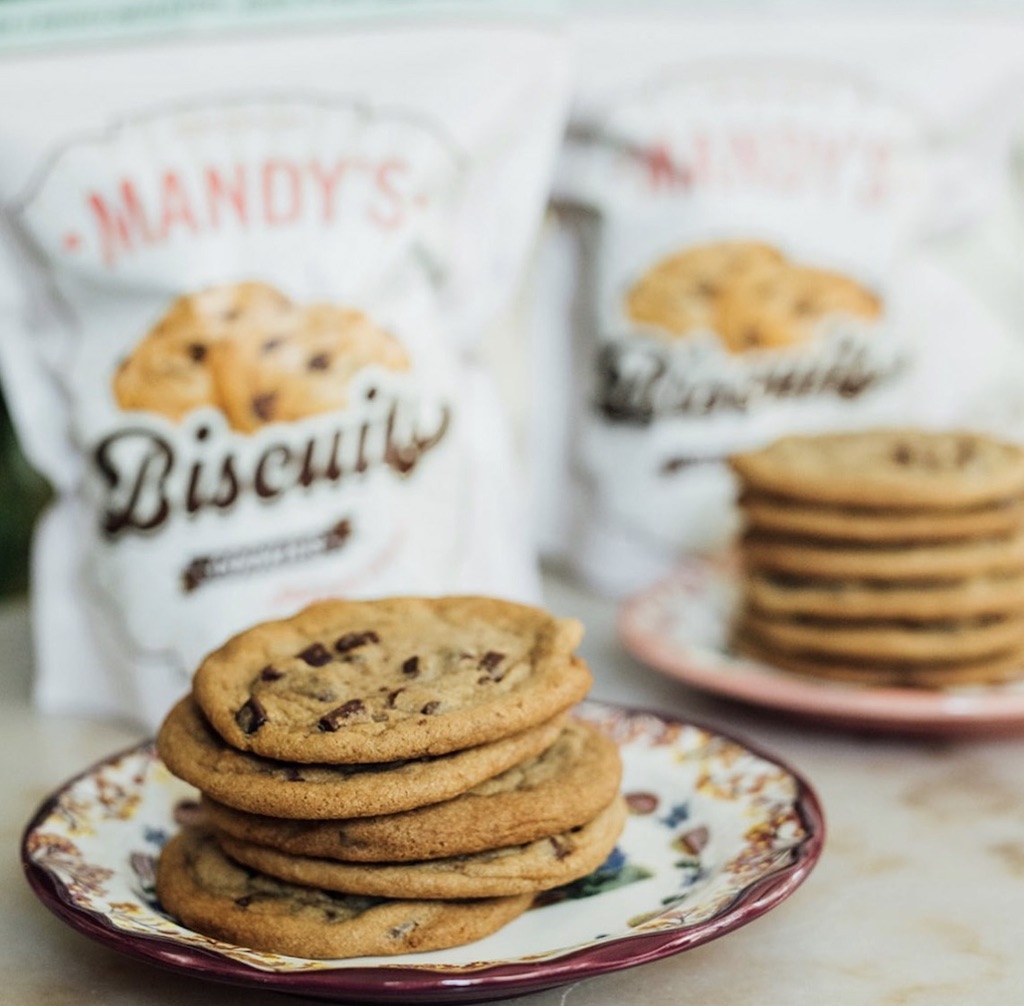 Olive et Gourmando is the perfect place to spend a gourmet Sunday morning. The warm and friendly atmosphere welcomes you to stay for a coffee, a brunch or for a little treat. Several choices of pastries are available, including their delicious Belgian chocolate and pecan cookies. The recipe is also available in their cookbook so you can make them in the comfort of your own home!
351 Rue Saint-Paul Ouest
Montréal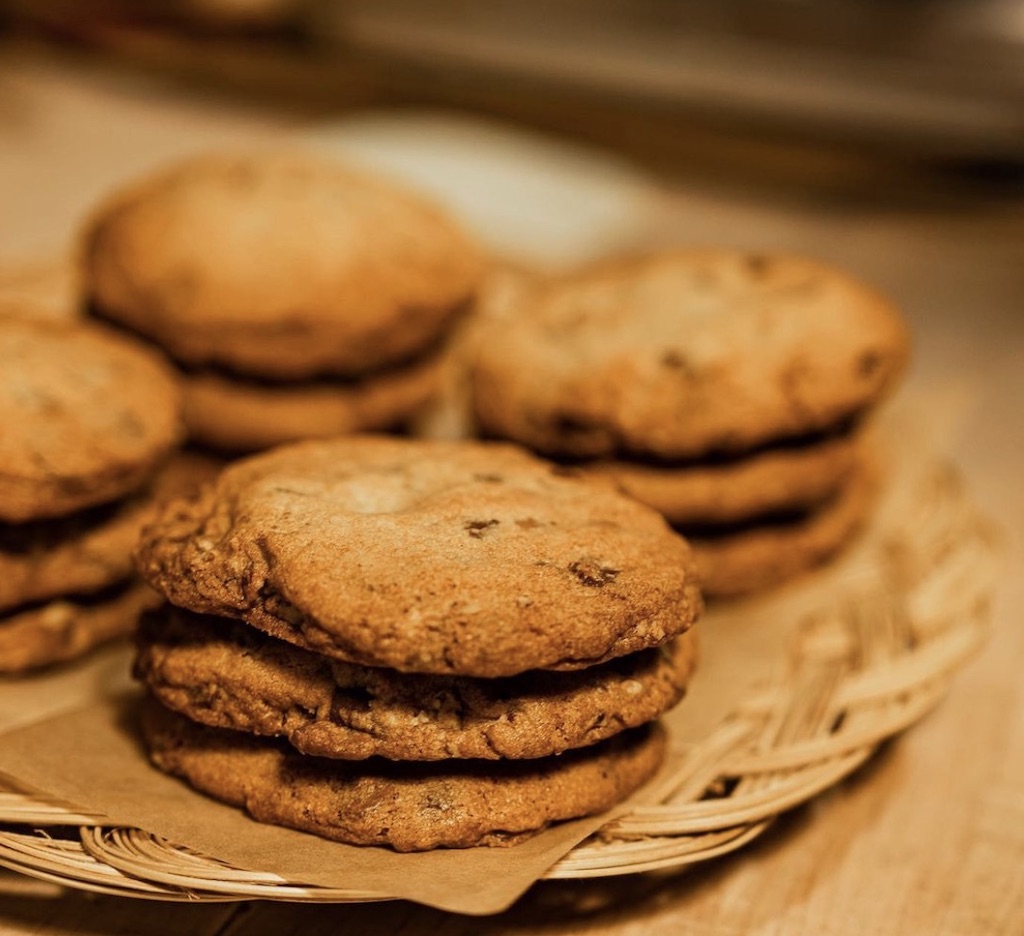 Olive et Gourmando est l'endroit idéal pour passer un dimanche matin gourmand. C'est dans une ambiance chaleureuse et amicale que l'endroit vous accueil pour un café, un brunch ou bien pour une petite gâterie. Plusieurs choix de viennoiseries/pâtisseries s'offrent à vous, dont leurs délicieux biscuits au chocolat belge et pacanes. La recette est également disponible dans leur livre pour que vous puissiez les reproduire dans le confort de votre maison!
351 Rue Saint-Paul Ouest
Montréal
See on map
5135 Notre-Dame Street West Montreal H4C 1T4
1479 Avenue Laurier Est Montréal H2J 1H8
4524 Boulevard Saint-Laurent Montréal H2T 1R4
7032 Rue Waverly Montréal H2S 3J2
2009 Avenue de la Salle Montréal H1V 2K6
8111 Rue Saint-Denis Montréal H2P 2G7
151 Rue Rachel Est Montréal H2W 1E1
363 Rue Villeray Montréal H2R 1H1
195 Rue Young Montréal H3C 2E9
4807 Avenue du Parc Montréal H2V 4E7
6500 Avenue Christophe-Colomb Montreal H2S 2G8
4621 Rue Notre-Dame Ouest Montréal H4C 1S5
359 Rue Bernard Ouest Montréal H2V 1T6
4609 Notre-Dame Street West Montreal H4C 1S5
2067 Rue Crescent Montréal H3G 2C1
351 Rue Saint-Paul Ouest Montréal H2Y 2A7
351 Rue Saint-Paul Ouest Montréal H2Y 2A7