The Best Bibimbap In Montreal: Our favourite Korean Bibimbap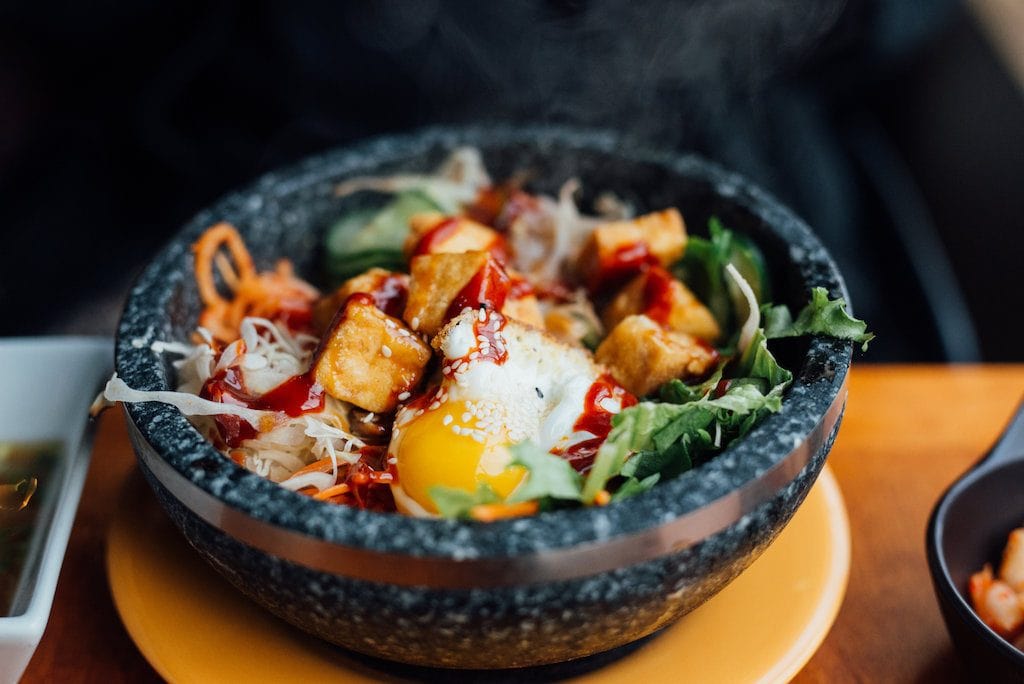 The Best Bibimbap In Montreal: Our favourite Korean Bibimbap
2018 was the year of the Korean Wave, so we know you're all looking for the best Bibimbap in town! Especially in the cold winter months, there is nothing more warming that a steamy bowl of Bibimbap. The dish is a long-standing comfort food in Korea for this very reason. Crispy rice in a hot stone bowl, veggies, grilled meat or tofu topped off with an egg and gochujang sauce. Can you think of anything better?
Whether you are a student on a study break or want an option for a quick lunch at work, Bibimbap is the answer. The dish is almost always well priced, flavourful, customizable and satiating. Of course, you can now always find more creative adaptations of of the dish at restaurants like Luna and Omma as well. Whatever your preferences, this list has it all!
Simplicity and quality ingredients is key when it comes to good Bibimbap. The name of the dish reflects this modesty (Bibim = mixed ingredients, Bap = rice). Bibimbap is usually served in one of two ways: Dolsot Bibimbap comes in a hot stone dish to help crisp the rice, and regular Bibimbap is served in a traditional bowl. While there is an abundance of Korean restaurants in Montreal, it is important to know the best of the best! Luckily we have created a list of our favourite spots to eat the best Bibimbap.
If you are in need of more recommendations for places to enjoy these types of meals, check out our lists of the best Korean restaurants in Montreal or our list of the best dumplings in Montreal.
See on map
101 Avenue Fairmount Ouest Montréal H2T 2M4
917 Rue Rachel Est Montreal H2J 2J2
51 Rue Ontario Ouest Montréal H2X 1Y8
5245 Boulevard Saint-Laurent Montréal H2T 1S4
5908 Rue Sherbrooke Ouest Montréal H4A 1X7